Household items can cause lots of problems and their proper solving and right organization can save you a lot of time and nerves. Household hacks are here to save the day and make things a hole lot easier for your daily routine.We have found and gathered 58 New Smart And Creative Hacks For Household Items which will save you time and make your life easier. Enjoy!
Smart And Creative Hacks For Household Items
1. Using Clear Nail Polish To Fix Screws
Nail polish can be used as glue for fixing loose screws from glasses for example.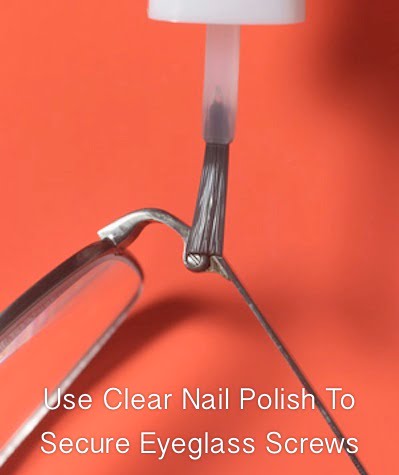 2. Clear Nail Polish To Fix Loose Buttons
I always have the problem of button thread unraveling at the worst possible moment. Use a bit of clear nil polish o keep things together.
3. Use Your Makeup Brush To Clean Your PC's Keys
It's inevitable to keep things away from your keyboard. use your makeup brush to clean the dust and crumbs away.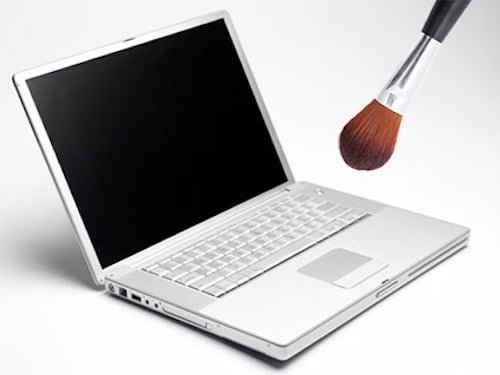 4. Rubber Band To Smooth Your Way Through The Door
The rubber band keeps a door latch from opening. Easier access.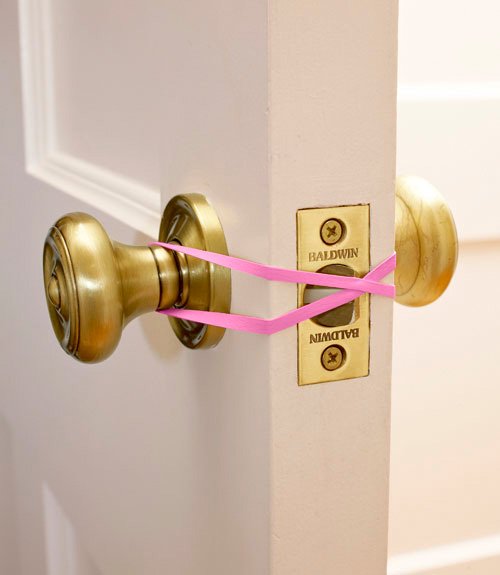 5. Painting In a Controlled Manner
Wipe excess paint off of your brushes with the use of a rubber band placed around the paint bucket.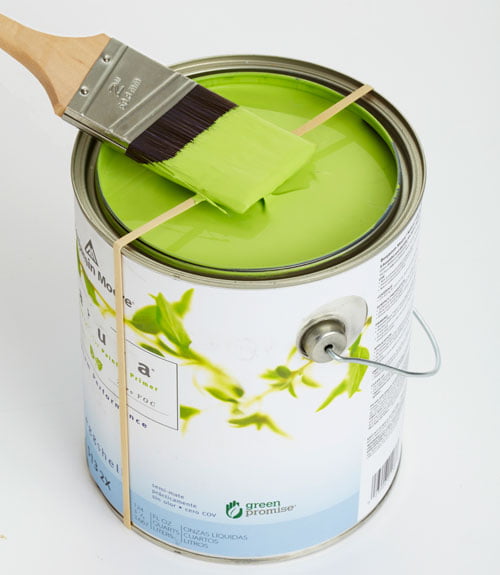 6.  Keeping Small Things Organized
Use  buttons to keep your small earrings organized and to never lose them again.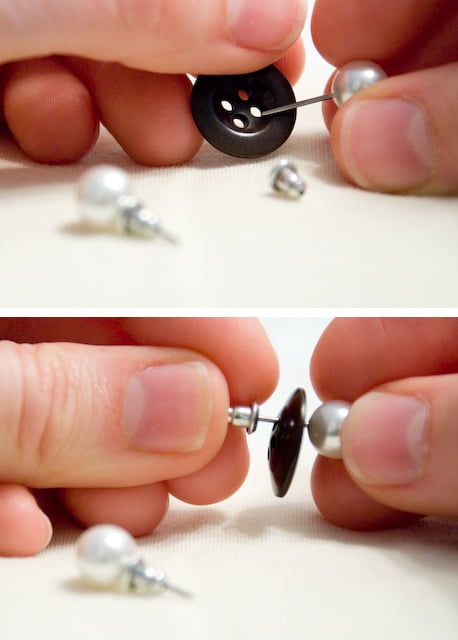 7. Keep your boots in good shape
Use pool noodles which are very cheap to keep your boots in a straight position and prevent damage.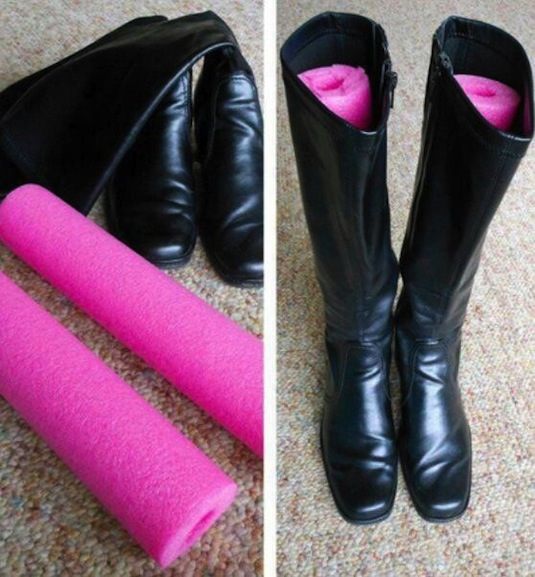 8. Prevent slippery hangers
Wrapping pipe cleaners around the ends prevents your dresses and shirts from falling of your hangers.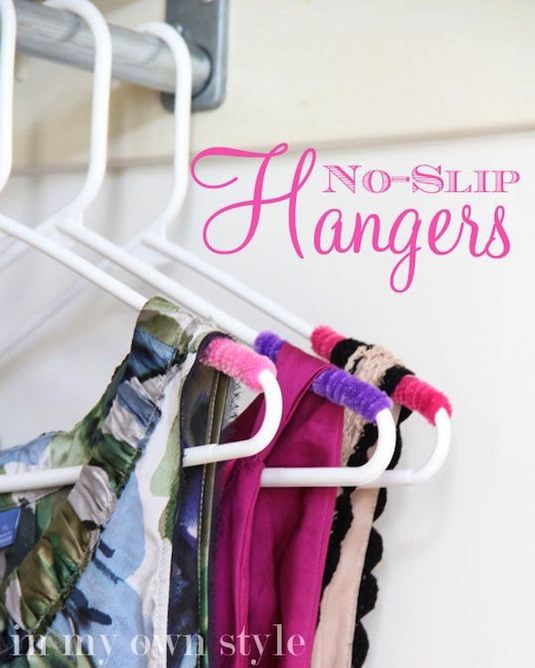 9. Stack important things together
Use a binder clip to hold your paper money, then attach your keys to make it double as a key ring.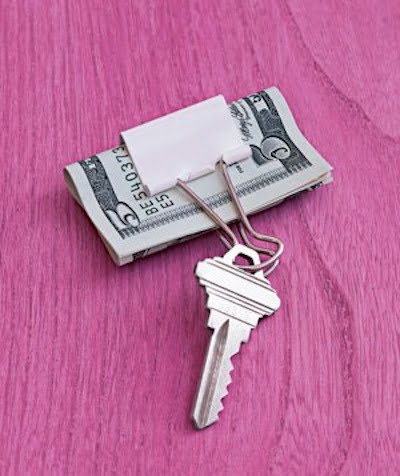 10. Send perfect paper and photos with cardboard
Protect photos and documents from bending in the mail with light bulb packaging placed inside the envelope.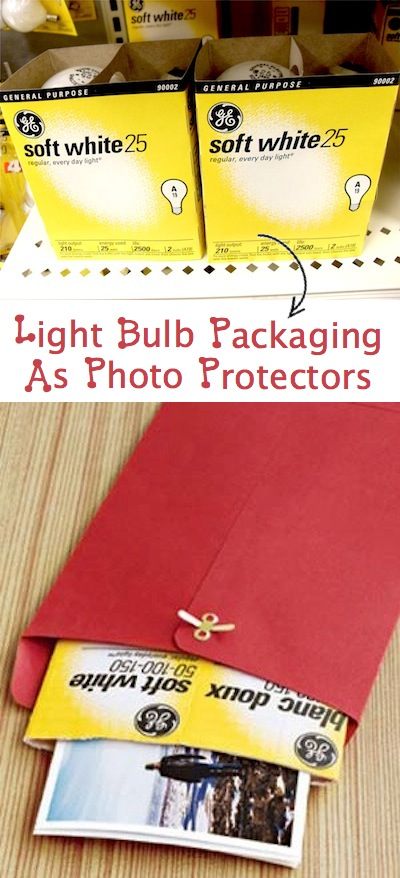 11. Using Bag Closures As Cord Labels
Label your power cords with bag closures to make your life so much easier!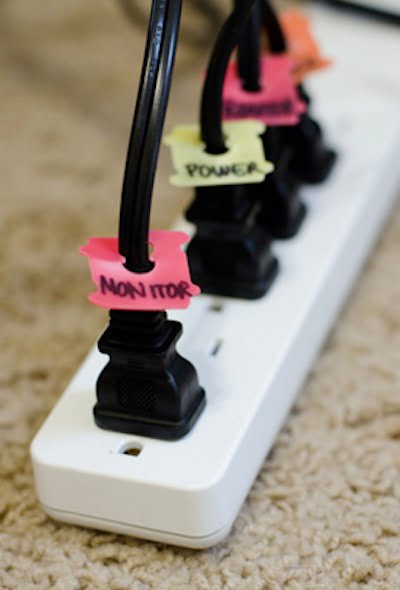 12. Save yourself the mess of cleaning melted Popsicle
Use a muffin liner to prevent those dripping Popsicles your kids love so much from damaging your couch.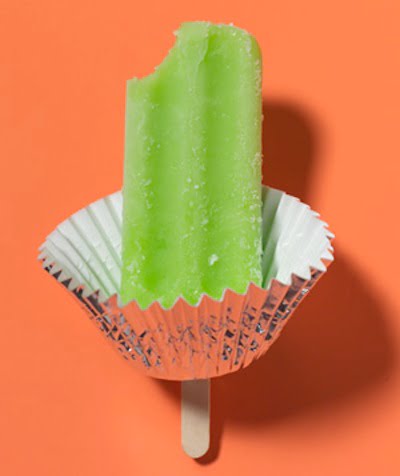 13. Decorating mason jars
Even small things should be pretty. Label your jars and add ribbons for a prettier appeal.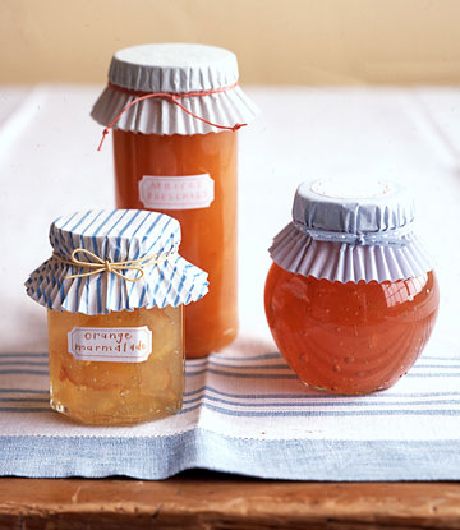 14. Packing shoes
Use a shower cap to prevent the dirt from your shoes destroy the rest of your luggage.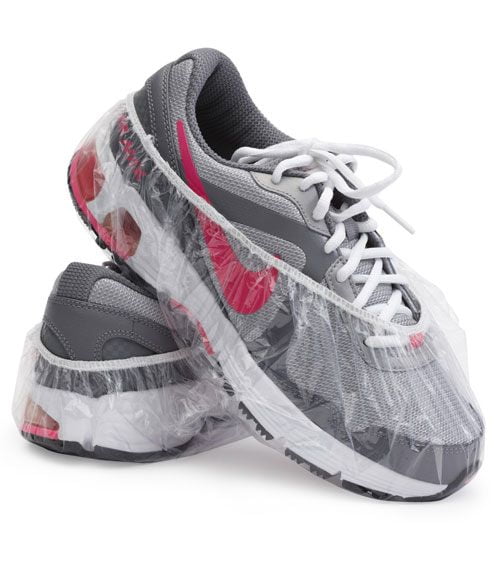 15. Always use the right measure
Place  masking tape across the top of baking containers to get a perfect level scoop, with the right measure for your cooking.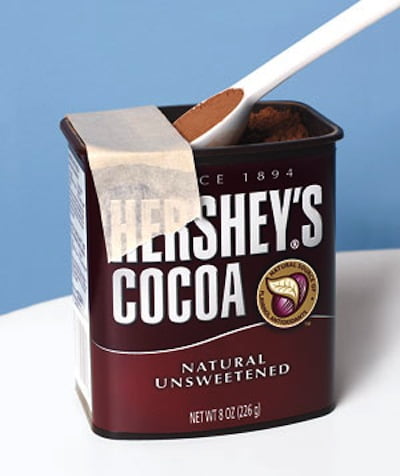 16. Shower hooks for your clothes and accessories
Shower hooks come in handy when you need to hang different things in your closet without the classical hangers.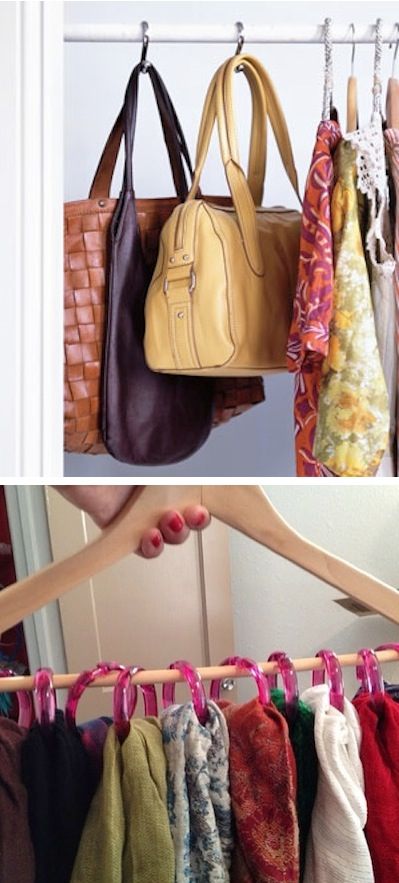 17. Repel dust with fabric softener
Fabric softener works as a dust repellent, leaving your house smelling amazing.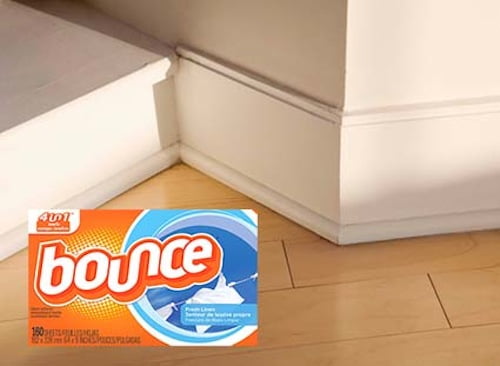 18. Dryer sheets to remove soap scum
This hacks seems to actually work and the smell afterwards is far better than any of the other cleaning product's.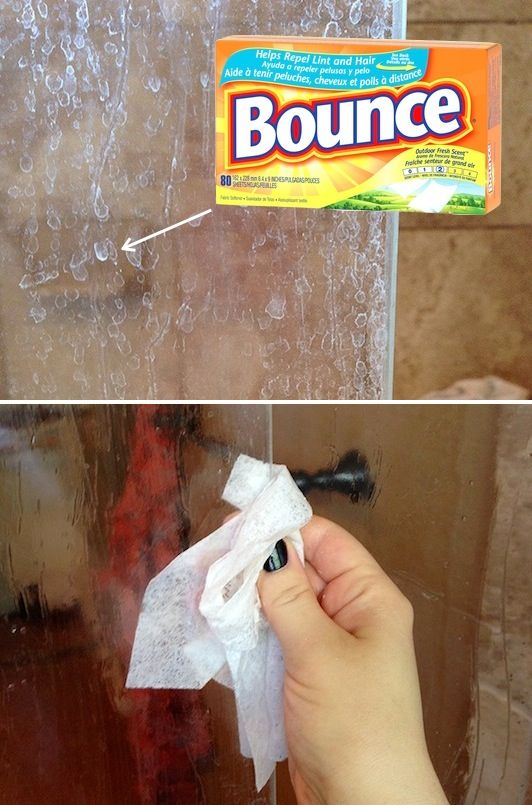 19.Use a Tissue Box As Plastic Bag Storage
Store plastic bags in a controlled way.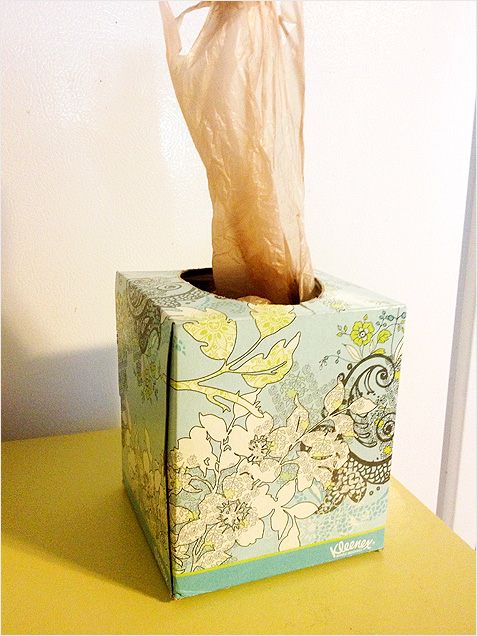 20. Using a Hair Straightener As A Fabric Iron
This hack is dedicated to those small spaces between buttons where a hair straightener fits perfectly.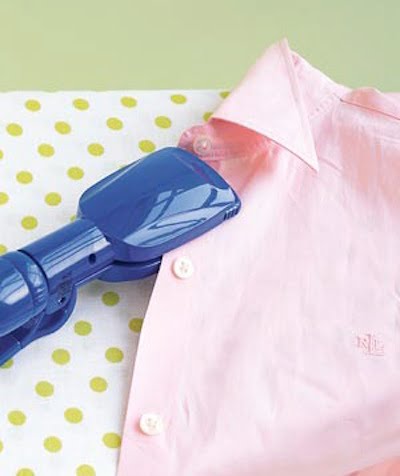 21. Coffee Filter As A Flowerpot Liner
Line flowerpots with coffee filters to prevent the flower soil to fall down through the drainage of the pot.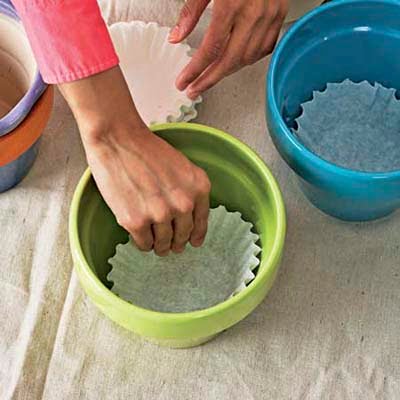 22. Concealing your valuable items
This solution is perfect on the beach when you are alone and want to keep your money and keys safe.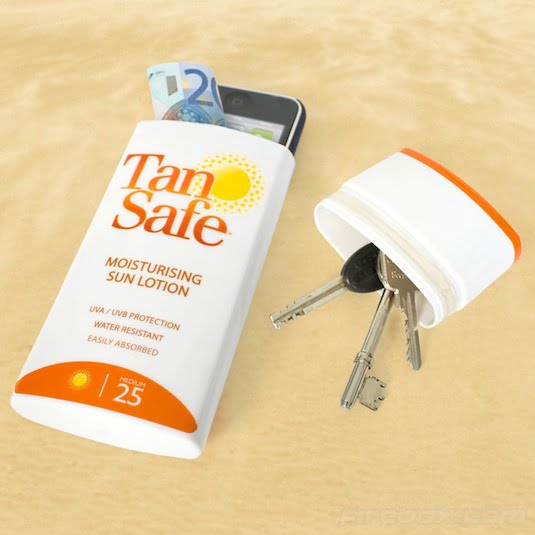 23. Use a colander as an ice bucket for your parties
Great method of always having the perfect ice, without the running water.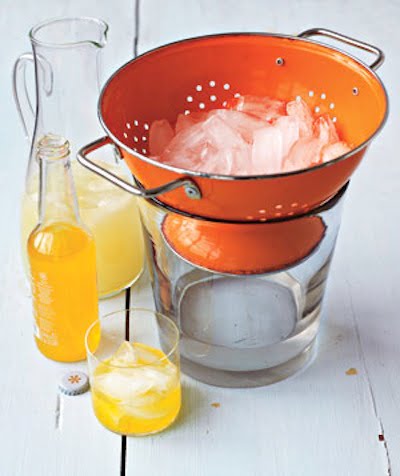 24.Funnel made out of a plastic bottle
Perfect use for plastic bottle. Fill those bird feeders easy.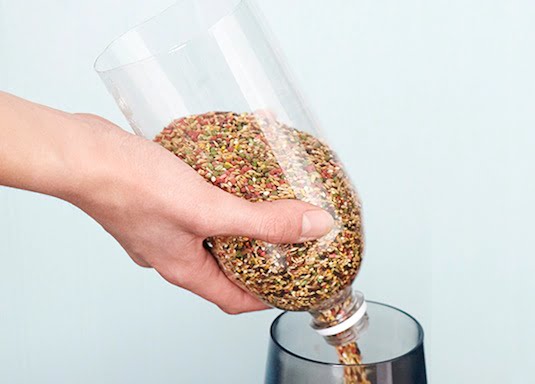 25. Protect yourself from coffee buns with wristbands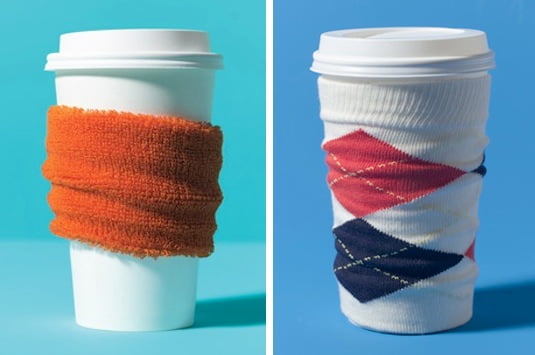 26. Keep your bag clean with lint rollers
Easy method of cleaning any bag.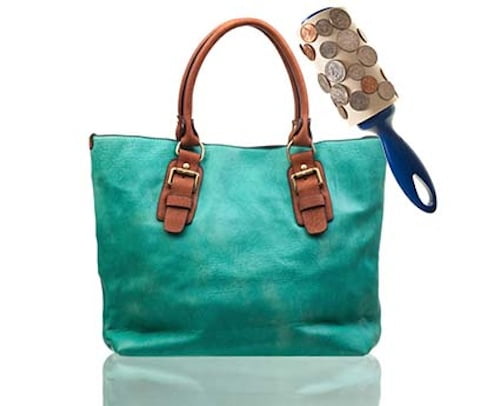 Insert delicate flowers into straws to keep them from bending.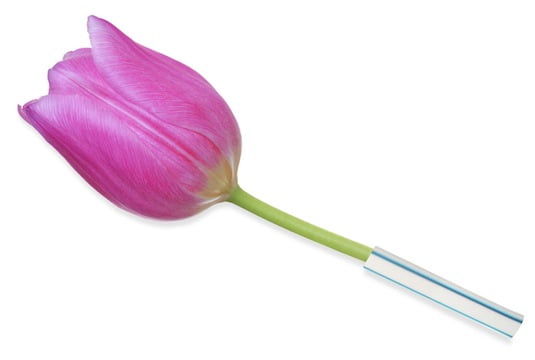 28. Use cooking spray on your shovel
Cooking spray prevents snow from building up on your shovel.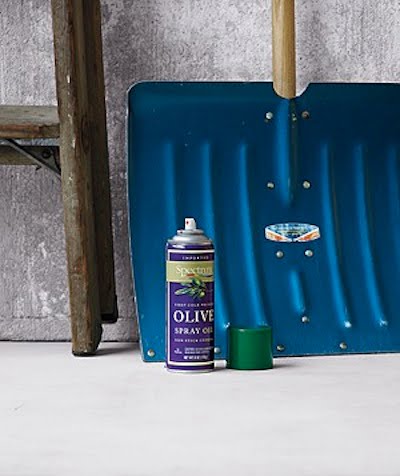 29. Pool noodle used as a bed rail
Keep your kids in bed during the night with the use of a pool noodle.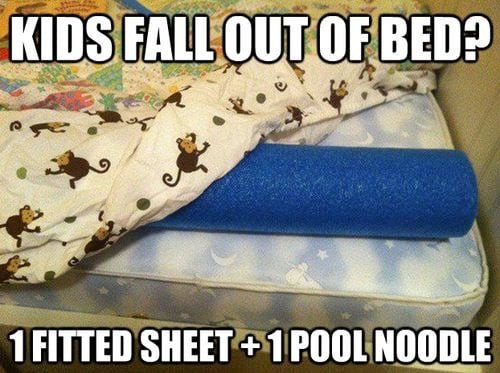 30. Hair clips to keep cords organized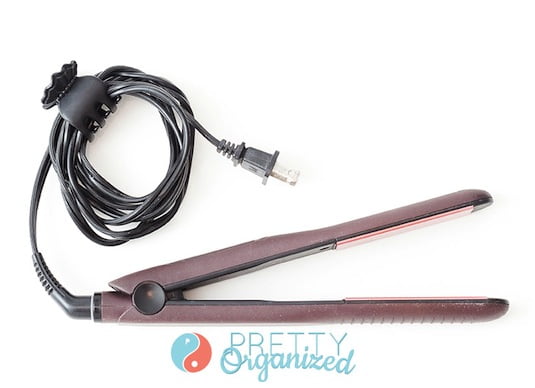 31. Organize your trays and cutting boards with a file organizer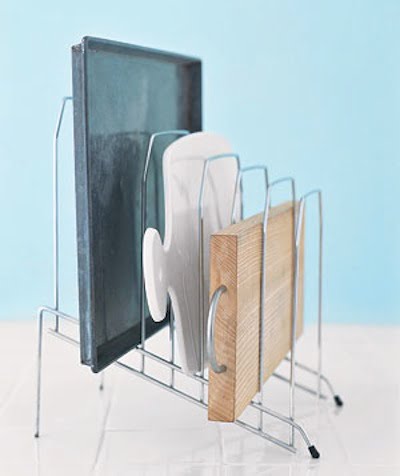 32. Wine glasses candle holders
Perfect for any centerpiece.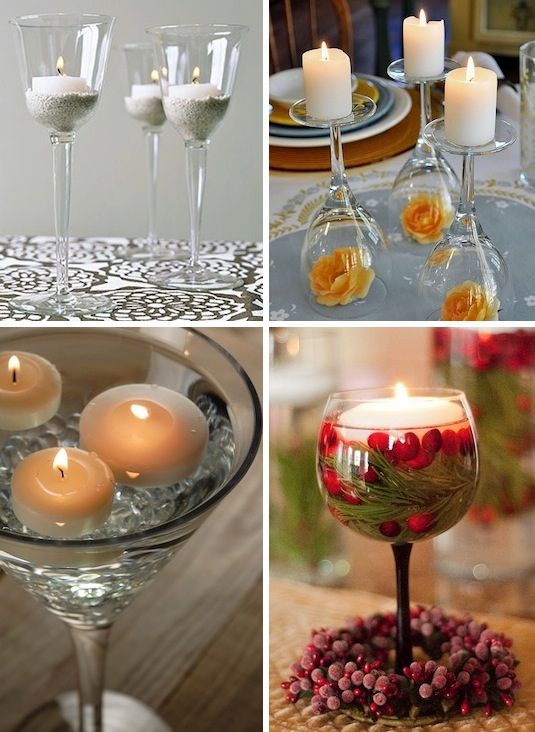 33. Family game nights with twister table cloth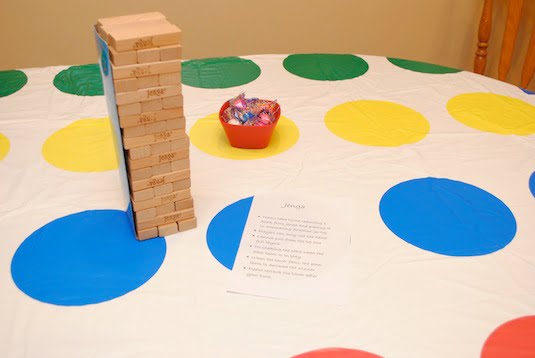 34. Let toothpaste guide your perfect picture nailing
Use a dab of toothpaste on the back of a frame and press it up against the wall where you want it to hang. The toothpaste will transfer onto the wall right where you will want to place your nails.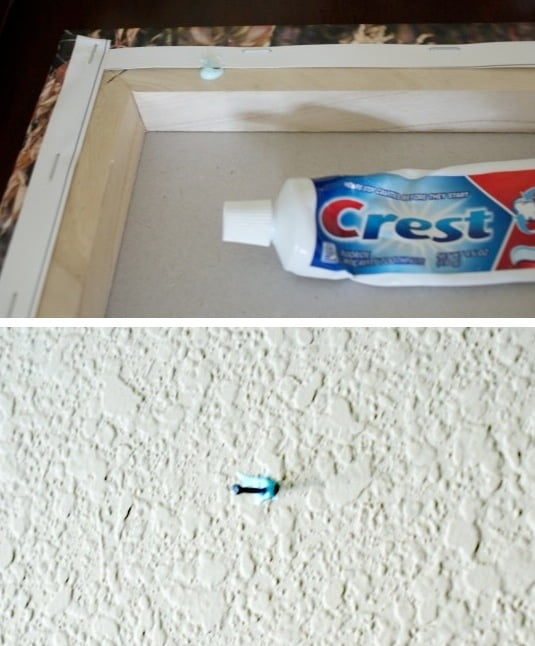 35. Keep jewelry from getting tangled with plastic straws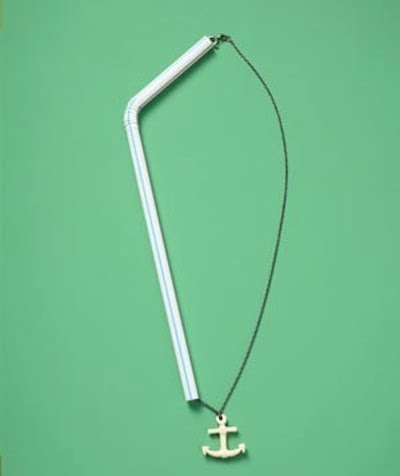 36. Baby powder as a jewelry untangler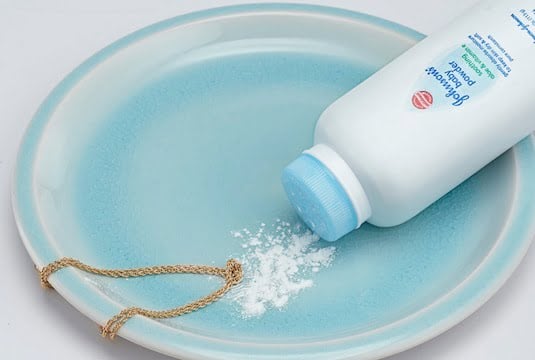 37. Use paint chips as napkin holders
So many colors to choose from!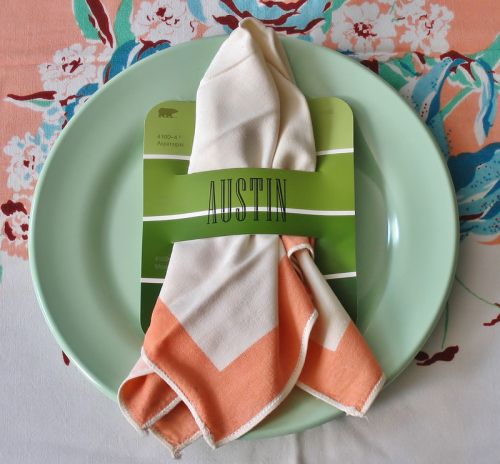 38. Keep scarfs from wrinkling with paper tubes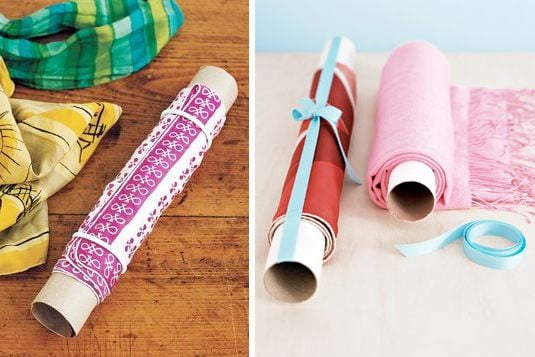 39. Cooking spray for squeaky door hinges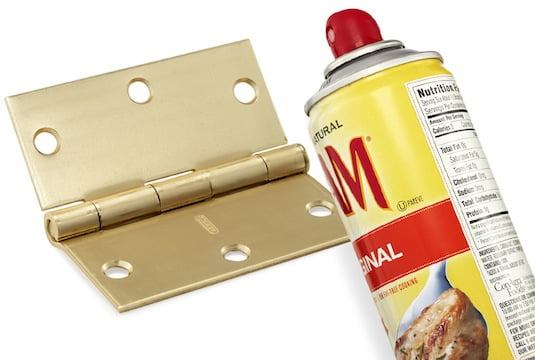 40. Organize your toothbrushes
Multiple kids sharing a single bathroom? Use a jewelry tray to organize the brushes.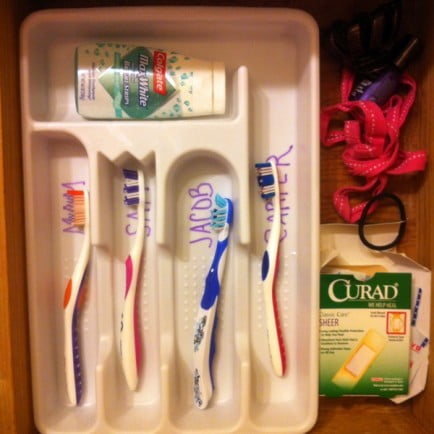 41. Fun colorful drink stirrers from lollipops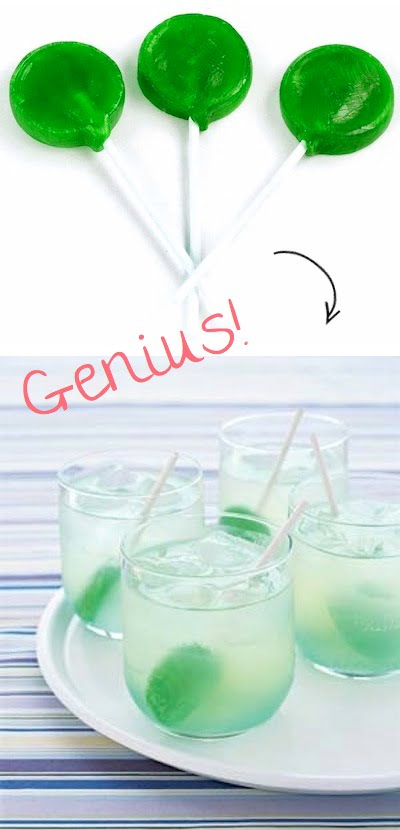 42. Display your cake pops on a colander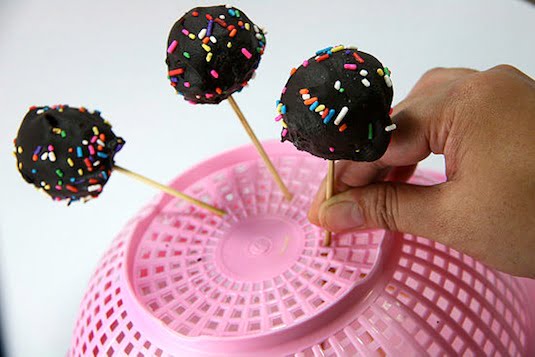 43. Design your manicure set in a sunglasses case
Organize every small item in your life.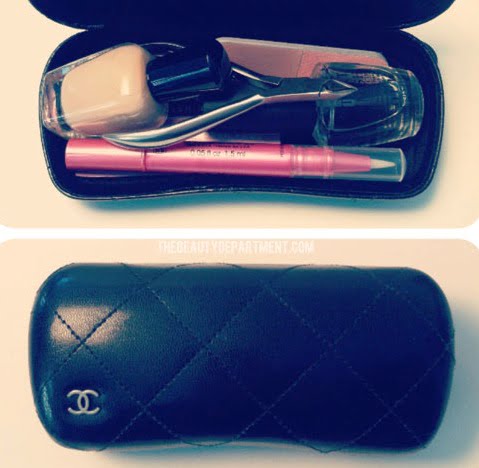 >
44. Keep your camera safe in a soap box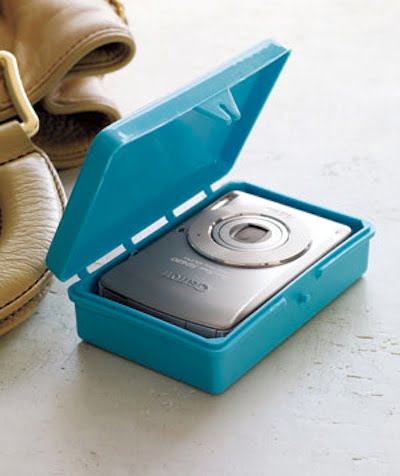 45. Organize your earrings in a pill box
Perfect for traveling.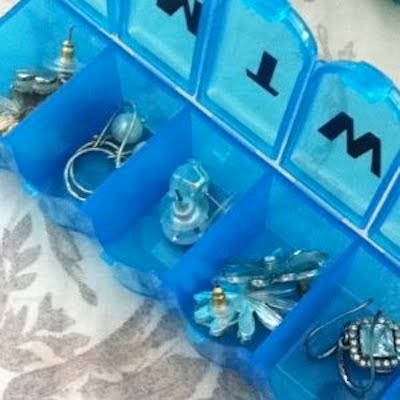 46. Cork needle cushion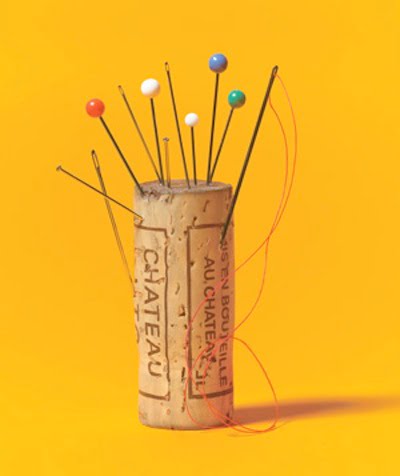 47. Organize your small office supplies in ice trays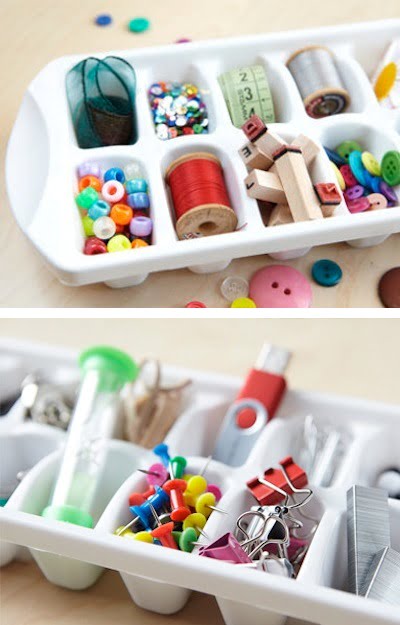 48. Sticky Pot-it cleaning
Use the sticky party of a Post-It note to get in between the tiny cracks of your keyboard.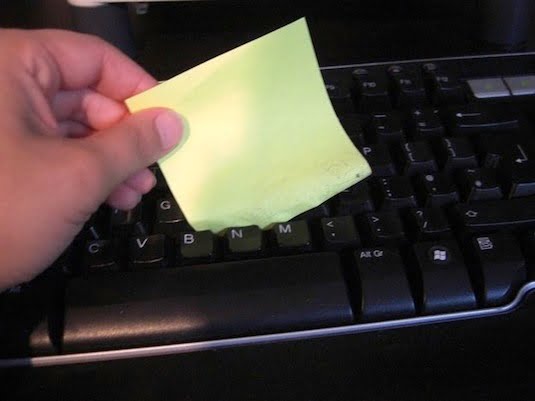 49. Binder clips as cords organizer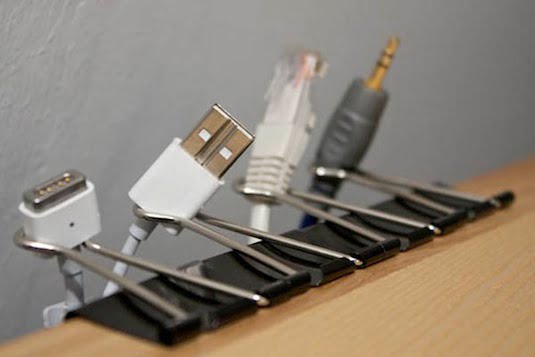 50. Cool down wine with frozen grapes
This is such a perfect treat on a hot summer day.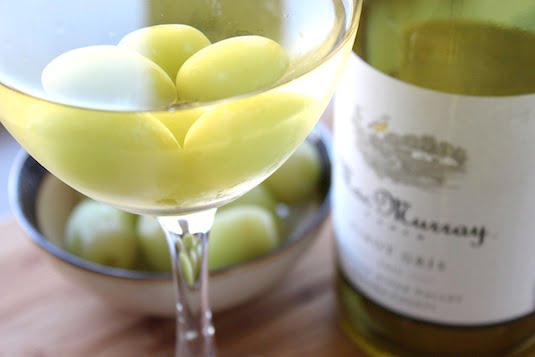 51. Cut corn off the cob right
When cutting the corn off of the cob, place it in the center of an angel food cake or bundt pan for a secure hold.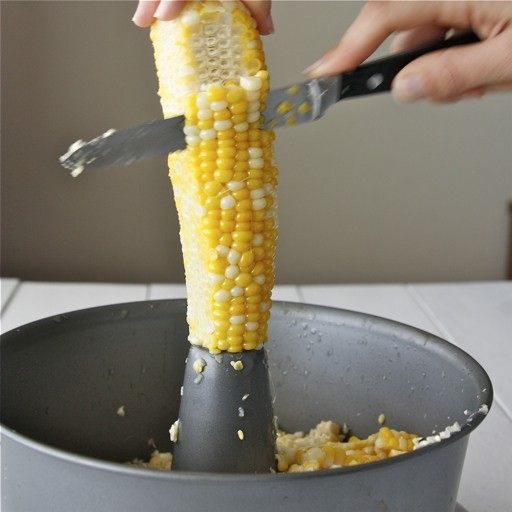 52. Part ice cream scoops served perfectly in muffin pans filled with liners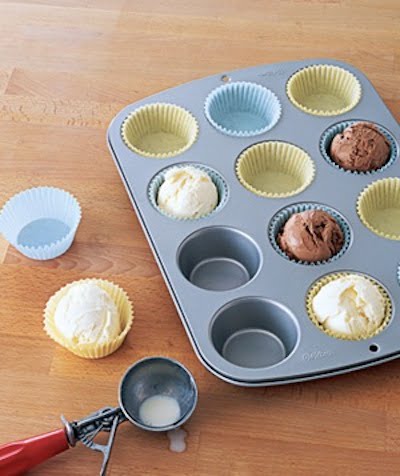 53. Use hanger clasps to keep your chips fresh