Today we are following up yesterday's article regarding 30 Insanely Creative DIY Cork Recycling Projects You Should Try with some Simple DIY Wine Bottles Crafts And Ideas. It is only natural that along with those corks you have a few wine bottles on your hands and no ideas what to do with them besides throwing them away. But we, at Homesthetics, are all about recycling, up-cycling and all kinds of green sustainable projects. Everything can be used in one way or another and be given a new purpose and life in your home so don't be in a rush to throw things away.
We do live in a consumerist society where money and assets have become our primary goal in life but just because we buy new things everyday it does not mean the old ones are useless. Find creative ways to reuse them, adapt their function and obtain new beautiful items for your home and garden. Obtain beautiful wine bottle centerpieces or glass lamps and chandeliers; cut them to make candle holders and unique food plates. Just let your imagination do the work for you and be creative.
Related Articles
43 Wire Art Sculptures Ready to Emphasize Your Space
But first lets start with some methods of cutting glass bottles
Cutting glass might seem difficult and quite terrifying actually but the truth is the methods we'll present below are very easy and are guaranteed to work every time.
Cutting the bottle using a flame
Score the bottle. Use a glass cutter or a glass drill bit to score a line. Find a support system to hold the bottle in place and draw a perfect line or just freehand it if you have  a steady hand.
Heat the bottle. Heat the line that you made with the glass cutter. You can use a small candle or a small butane torch. Focus the heat directly along the score line, and constantly rotate the bottle to get even coverage.
Dip the bottle in cold water. After 5 minutes of heating the bottle, dip the end you are breaking off in cold water. Add optional ice to the water.
Repeat the process. The bottle might not break on the first try so repeat the heating and cooling process until you get the bottle cut.
Sand the edges. Use a rough square of sandpaper to clean the glass edges until you are certain you will not cut yourself on those edges.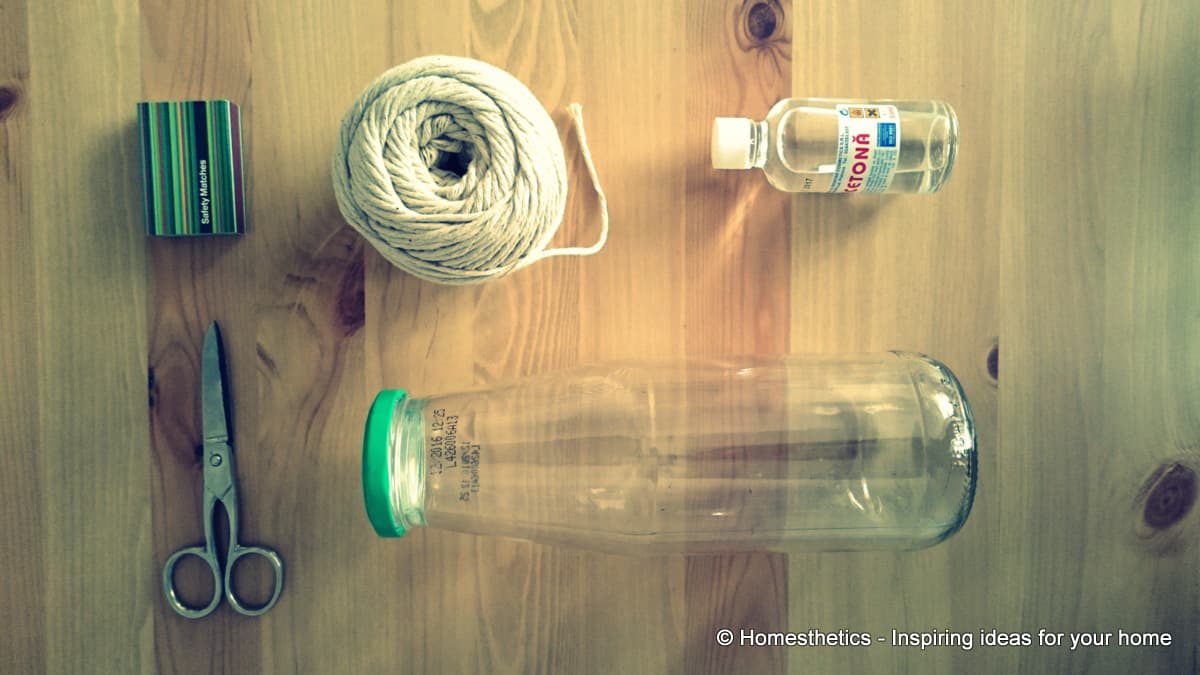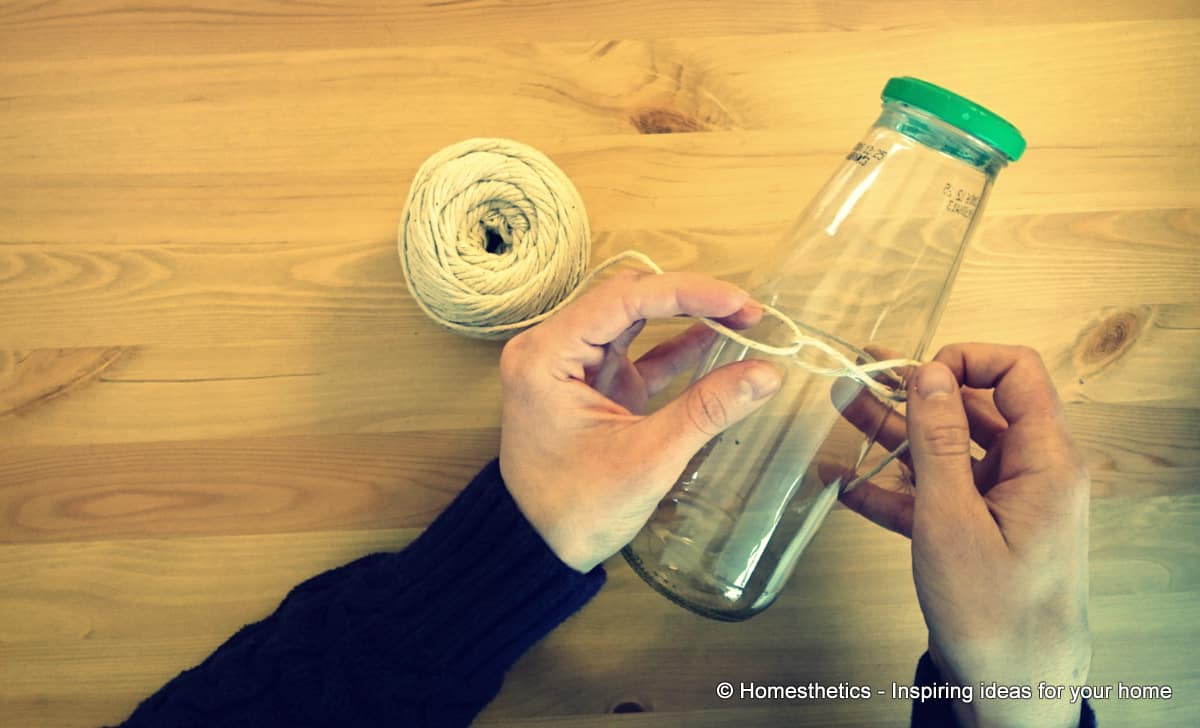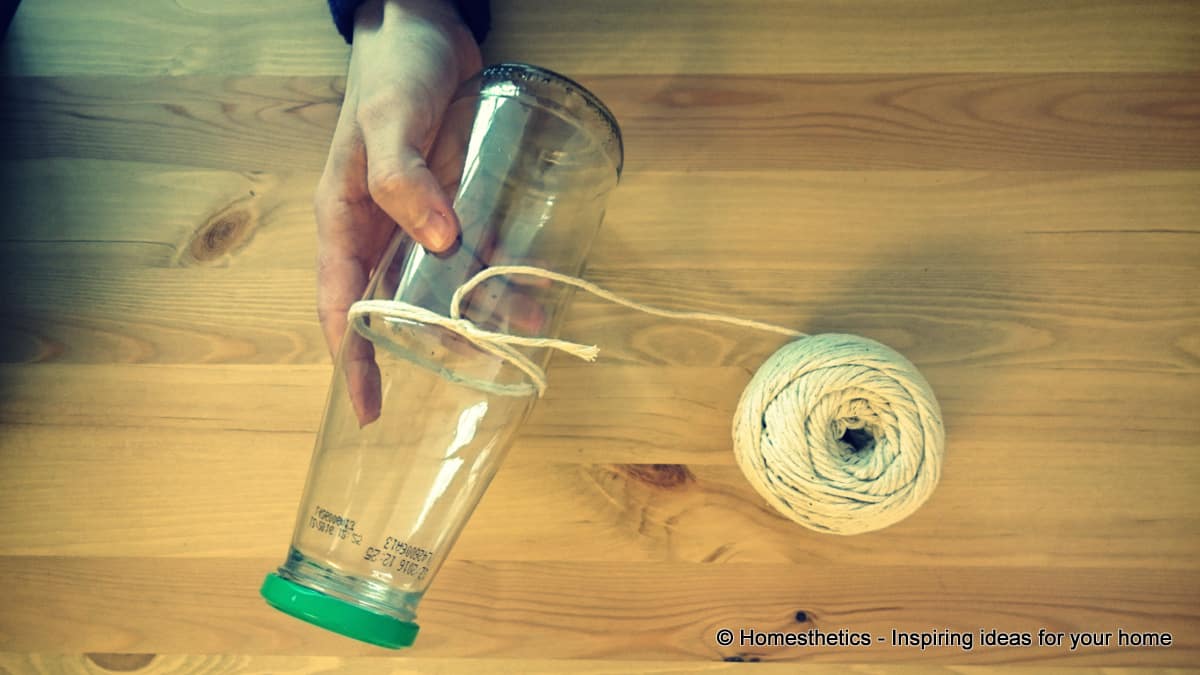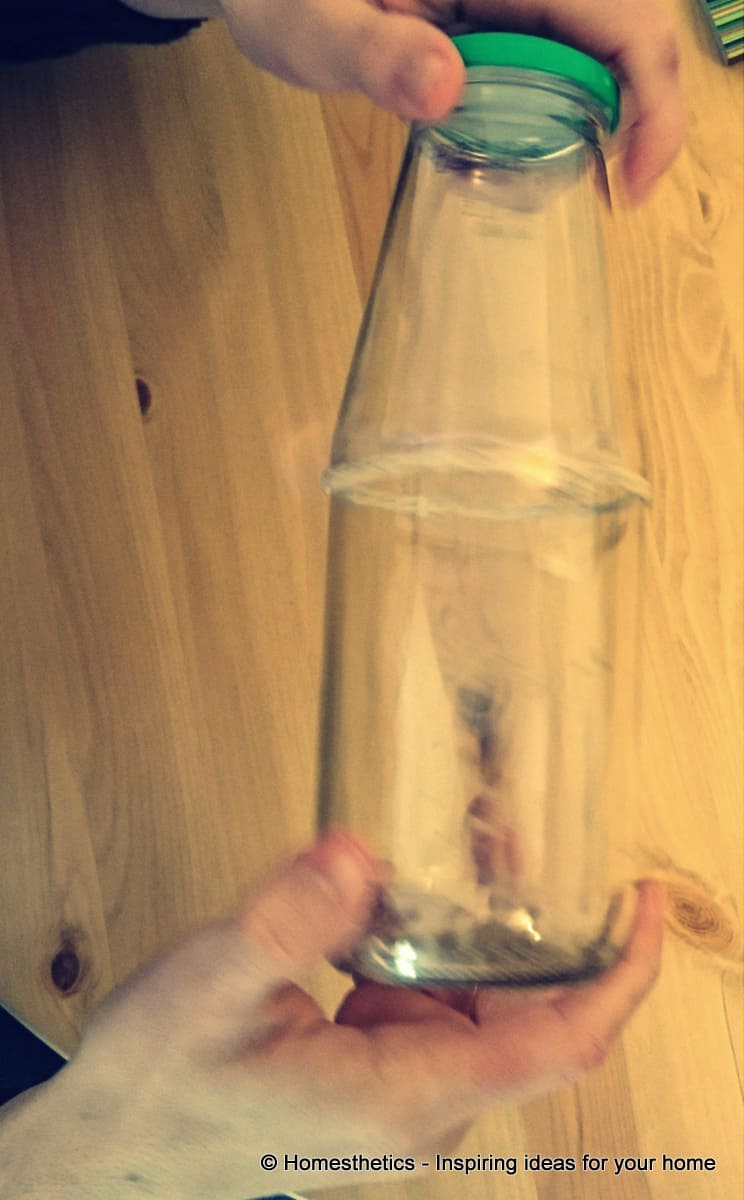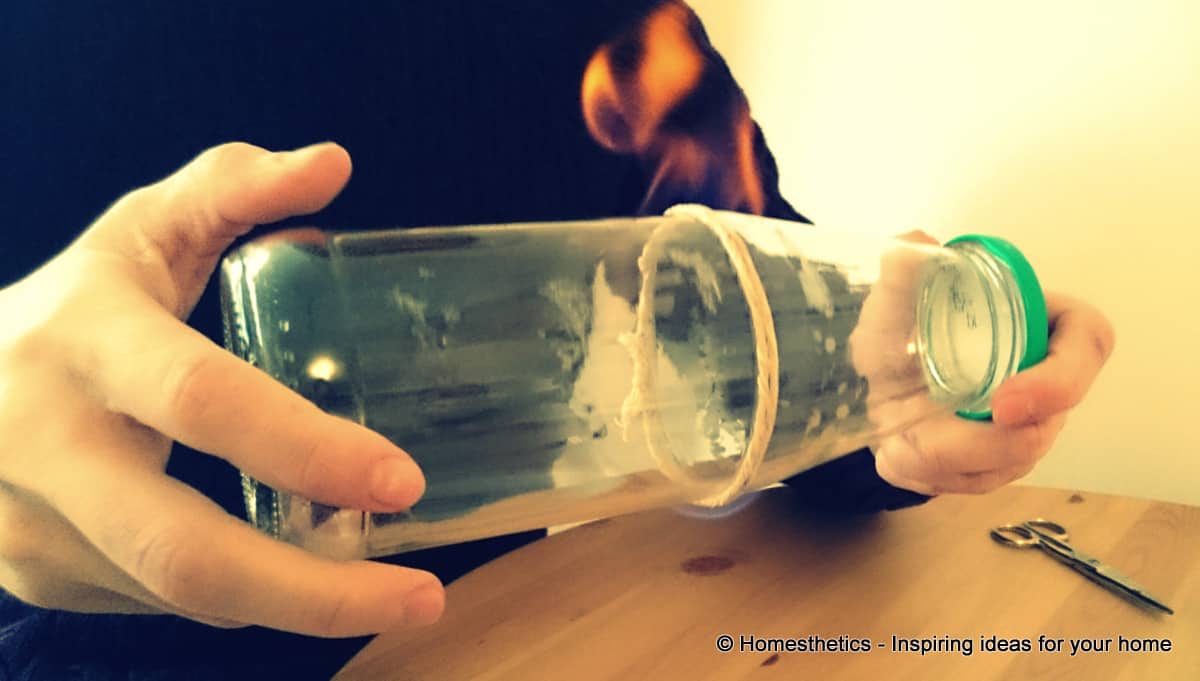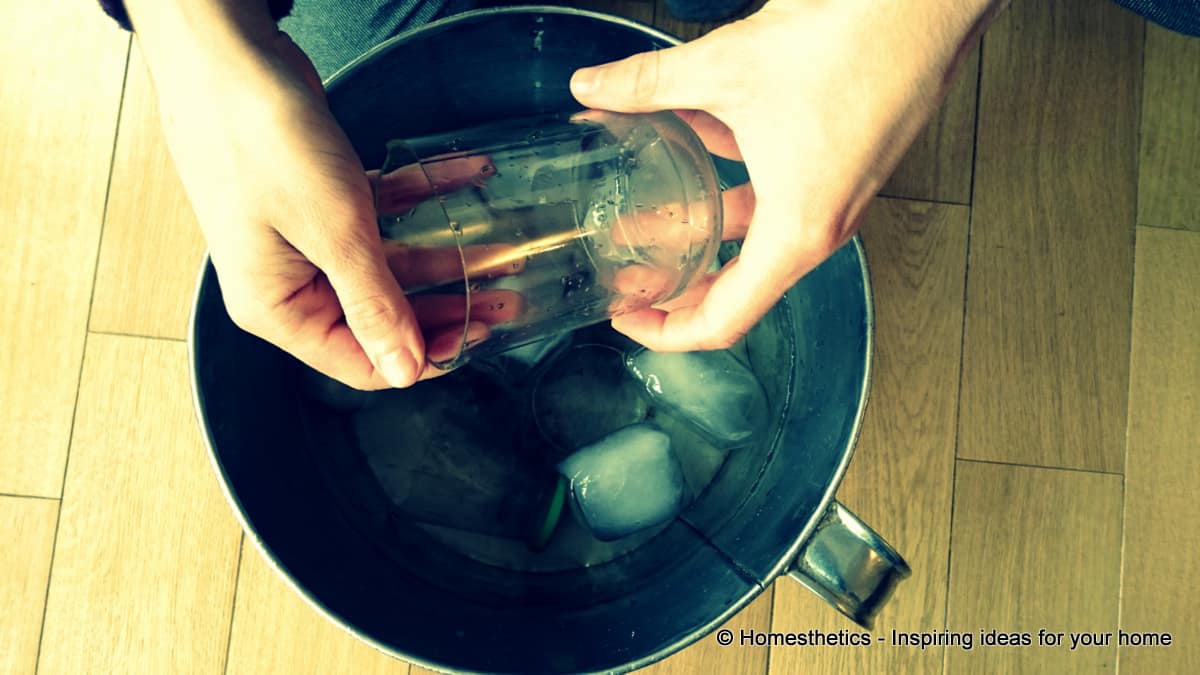 Cutting the bottle with yarn
Wrap your yarn. Select the cutting line and wrap the yarn around it 3-5 times, tight it well to ensure a precise cut.
Soak the yarn in acetone. Soak the yarn in acetone or nail polish remover.
Wrap the bottle again. Make sure the yarn is placed in the right position and held together very tightly in order to obtain that fine clean cut.
Light the yarn on fire. Set the yarn on fire and rotate the bottle slowly to get the fire spread evenly.
Dunk the bottle in cold water. Dig the bottle in the water after the fire has gone out . Use ice in the water. The bottle should break perfectly.
Sand the edges. Sandpaper the edges until it is smooth and clean.
A graphic resume to the huge story above can be found nestled in the info-graphic below, beautifully laid into steps.


Use multiple glass bottles silhouettes and sizes to craft covers for different candles. Versatility will provide depth in the composition, presenting light at different levels and at different intensities. In the picture above it beautifully emphasizes a mineral staircase design.
If you need to cut the glass far faster and maybe in bigger volumes for your DIY projects we have a curated a list of the best stained glass ring saws on Homesthetics and a list of the best stained glass grinders that ought to help you finish off the cut smoothly. Please do take note that these tools ought to be use with safety gear at all times and only after going through the owners manually thoroughly.
Without further a do, let us take a look into the inspiration pack!
44 Simple DIY Wine Bottles Crafts

Use wine bottles to present information into a really unique manner. A metal and glass installation above sends a message in a bottle.

Slice the glass bottle lower end and use it into wall art. You can realize multiple compositions, play with different colors and sizes.

Keep the wine bottles intact and craft a stunning glass bottle centerpiece. You can use new wood for a modern look or salvaged wood for a rustic one. Plant the flower of choice and emphasize your dinning experience. You can also use rainbow colored roses in each glass bottle to bring color into the setting.

Serve seafood salads in style. Use transparent bottles to plate your seafood dish. Cut it horizontally and the airiness transparency of the glass bottle will do wonders.

Use a gradient effect on glass bottles with their top cut off to create inexpensive cloche bell-like votive candle pieces. The advantage here is that the flame gets oxygen from the new cut, allowing it to breathe; a cloche bell would not work for this craft.

Use a simple glass bottle with a special bottle cap to feed animals around your home. Invite lovely birds to sing at your window.

Pearedcreation.com realized a super cool Half Life inspired wall lighting fixture that uses glass bottles as filters for its light. It can be easily introduced into industrial design lines and adapted to gain a new shape if the scenario requires it.

Glass bottle crafts might not include glass in the end result from time to time. Above the structure of a bottle has been used to create a beautiful industrial sculpture realized from keys that no longer serve a purpose, sending a beautiful message of doors opened or closed by various bottles around the world.

Cameo Cottage Designs photographed by Deborah Willhoite presented elements of great design, wine bottle centerpieces with airy-beach design. String and sand is present along with jewels that add delicacy to the craft.

A simple slice in a wine bottle can earn you a self watering planter. A quite graphical one as transparency allows you to see the roots developing, reaching for water. Use chalkboard paint or chalkboard stickers to add that cool vintage vibe to the craft.

If you have a CNC router at you grasp grand designs can be realized. A wood-glass bottle balanced in the votive candle centerpiece above is able to emphasize a dinner setting or design line with ease.

Special bottle silhouettes can shelter candles differently. The cut above requires some experience but the end result certainly makes justice to the time spent to earn it.

Wine bottle suspended planter using a solid copper wire to sculpt space and emphasize its existence prior plant installment. The end result will be stunning and the craft is relatively easy to realize, the most difficult part being the part in which you twist the copper. Take note that in time, copper will earn that beautiful blue-green patina.

The beautiful chandelier above has been realized with multiple bottles sliced and a bicycle rim and it is a clear statement for great DIY projects around the world. It can reside in any bar or eclectic interior design with a decent height and it can cost you little to nothing to realize it. Spectacular showcase of creativity.

You can use massive amounts of heat to flatten wine bottles and transform them into serving plates. A kiln is used in the making so you might need to visit your local art studio. Simple and inexpensive way to obtain super cool serving plates.

You can transform all kinds of bottles into beautiful lighting fixtures. Use bold colors to complement transparency and use neutral lampshade with flat colors. Easy to realize and a super cool DIY gift for your friends and loved ones.

Bottles are being used as wind chimes too. You can find a tutorial on how to make a wind chime out of a glass bottle here. It`s a super easy and super rewardfull way to up-cycle a bottle.

Create new garden decorations. Use a glue gun to create various models on the bottle and spray paint them to complement or contrast your design.

The most common wine bottle centerpiece presents a green bottle sheltering a batter string light set, blinking from within, offering a great show. The reflection of various colors into the room makes this a to go craft for the winter season, really changing the ambiance a great deal, very merry, joyful glass bottle craft.

In your garden you can also go the extra mile and create a flower installation with glass bottles of various shapes and sizes wearing various colors. Sunlight will offer a great spectacle through out the day and the craft is reversible, you can store it away when needed or simple move it. Get someone to help you with the structure as welding is required. One could interpret the craft as a summer Christmas tree.

Simple wine bottles sliced to shelter an army of succulents might be a great image for your interior decor. The craft can be realized in a few minutes but the planter will last forever.

If you posses the patience and skill you can actually create sculptures in the bottle. Above resides probably the world`s first religious-themed sculpture in a glass bottle.

Use glitter spray paint to ornate your New Year champagne. Something unique for an unique moment.

Here string art has been inserted into the bottle but there are no colors and the bottle presents Halloween characters and a white general tone to create the spooky ambiance.

Wood and glass bottle chandelier ready to be installed above the dinner table and filter light.

Use glass bottles to add a new immersion to your garden bar. The light filtered offers depth without interfering with the scene.

Matte painted glass recipients transformed into beautiful vases. Install them on a rustic dinner table or use burlap to emphasize their simplicity.

Personalize two champagne bottles for the bride and groom for the really authentic, one of a kind DIY wedding gift.

A metal structure can support a wine bottle lounge chair.

A garden path that will last for hundreds of years realized with slices of glass bottles.

Super creative glass bottle all dressed up.


Get creative with painting and use string lights with batteries.

Create a wall divider with wine bottles, it can filter light and double as curtain.

Use grains and colorful candles in transparent wine bottles to obtain unique centerpieces.

Paint glass bottle from the interior to obtain a perfect, shinning look.

Decorate your bottles with matte pain on the exterior to create a flat design.

Suspend colored glass bottles in a tree for your next outdoor event. The flowers carries will look extraordinary and if needed, in bigger numbers this beautiful art installation can work as a space divider.

If you use multiple glitter hues in your craft a certain gradient can be obtained, stunning glamorous results.

Chalkboard painted wine bottles used beautifully as dramatic candle holders for Halloween. Great ambiance obtained with ease.

Source unknown
Use the bottom part of a glass bottle to start seedlings in the spring. Super inexpensive way to obtain a glass planter for each seedling batch.

Individual glass bottle planters suspended sheltering climbing plants.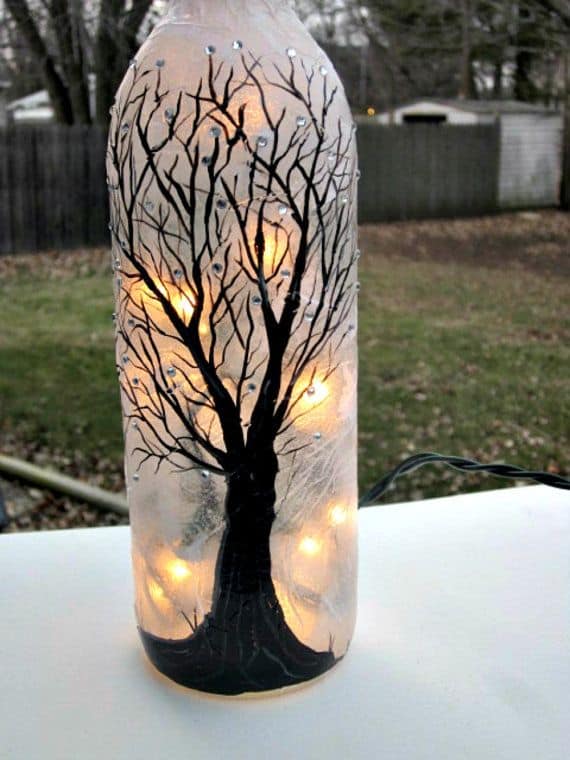 Source unknown
Get creative with glass paint and decorate a holiday scene on a bottle. Use string lights to animate the scenery beautifully.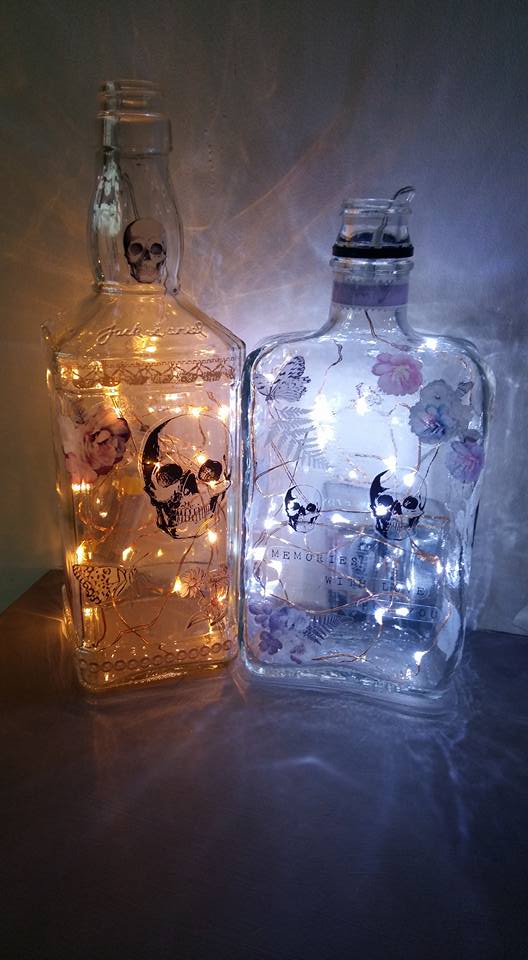 You can use stickers on sculptural bottles to create an interesting atmosphere, use the right light to emphasize the décor of the bottle.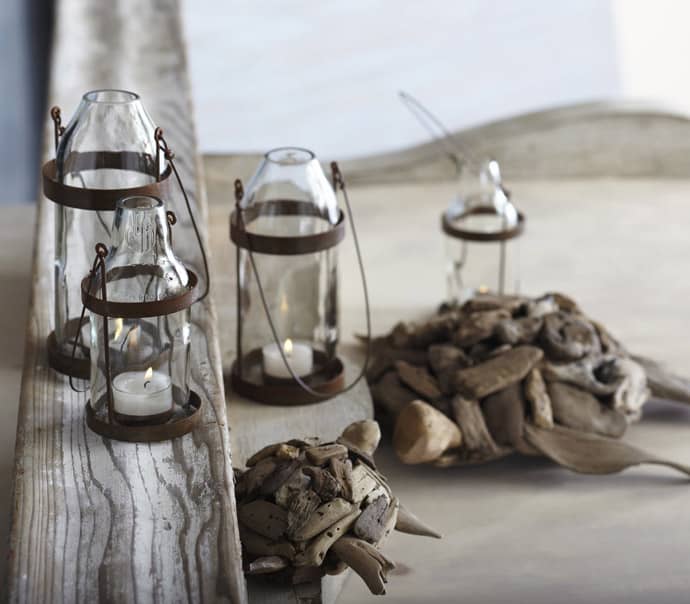 Driftwood, metal and glass are insanely beautiful materials that are slowly conquering the world through DIY projects. Above driftwood pieces are summoning the image of two turtles where glass bottles are used as protection for delicate small candles in what looks like old lanterns. Superb airy decor that breathes.
Dense and immense red bottle art installation doubled by lighting sets.
What do you think about these DIY Wine Bottles Crafts? Do you use wine bottles in your crafts at home ? We would love to hear your take on the collection showcased above.