Wondering how to decorate your living room just in time for the new year? Well here are 38 do it yourself living room decor ideas for you to choose from.
#1 Connecticut farmhouse with soft neutral colors to add to this living room decor
#2 celebrity country superstar Ronnie Dunn's barn style living room with impressive antler chair
#3 comfy cozy California bungalow with sumptuous blue velvet chesterfield sofa
#4 the walls of this charming Minneapolis loft are painted in charming silver white
 #5 americana living room with Everard blue painted windows and white Montgomery walls
#6 a pattern play in this georgia log cabin with a cozy color scheme of grey, black and green
#7 new York living room with bright blue sofa ultra white painted brick walls
#8 white painted ceiling in this wide open space living room decor that was chosen house of the year in 2013
#9 California mix neutrals living room home decor with simple slip covered sofa
#10 cape cod home painted in mellow yellow Cambridge heights to add a warm feeling to this living room decor
#11 CALIFORNIA home with calming color scheme
#12 Washington craftsman home with palette center table
#13 Oregon handmade home decor with garage sale music sheet turned into wall paper for a unique look above the mantel
#14 Connecticut home with wood paneled walls and a stained pine tavern table that doubles like a desk
#15 upstate new York living and dinning room is graced with a Persian kilim rug and indonesian rush-back loungers
#16 farmhouse living room with Lilian august chair and crate & barrel sofa
#17 modern white living room with an over sized mid-century coffee table fashioned from iron and bleached oak
#18 subdued palette Atlanta loft's living with gray wing back chairs and burlap
#19 beach house family living room with faux coral table lamp and walls painted in white dove color
#20 new York cottage nautical living room with white denim slip covered sofa and 19 century Chinese coffee table
#21 a diy north Carolina living room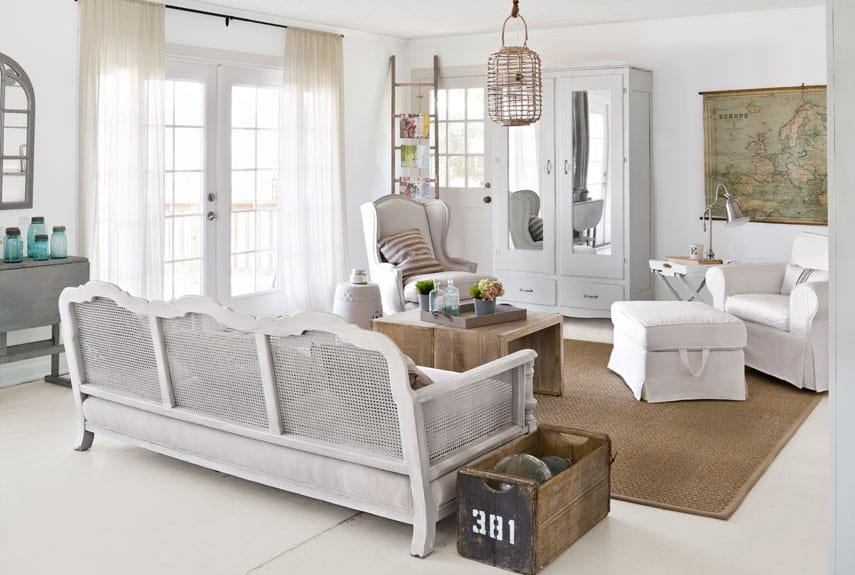 #22 an eclectic mix in this living room with London bus signs and 19 century tea tins bought at a local antique store
#23 Victorian white living room with an old fireplace filled with a stack of books
#24 bohemian chic design line
#25 strong silhouettes and imaginative menageries create a dynamic environment in this living room
#26 this living room incorporates blue, cream and gray throughout giving a sea and sky ambiance
#27 northwest colonial living room style with 19 century antiquities lining
#28 blue and white living room on a budget with a nautical theme
#29 a mixture of old and new this living room exhibits wit and glamour and invites one to entertain and SOCIALIZE
#30 bungalow living room with clean white furnishings POpPING against the dark oak floors
#31 using black and white in this living room makes individual patterns and shapes burst with character
#32 this attractive easy going living room has stripped slippers chairs and pale blue linen
#33 in this Victorian cottage apple green velvet curtains are prized for their lush color
#34 place flowers everywhere to pump color and exuberance into a room and to compliment the sofa
#35 Texas home with soothing palette in this living room decor also a monogram on the wall over the fireplace
#36 Pennsylvanian home with diy storage and hanging wall art on the mullion bar between the two windows
#37 arizona ranch home with mid century charm and navy blue curtains
#38 pretty layered living decor with yellow walls and stained vanished floors
If you love these 38 diy living room decor, share your opinions on them in the comment box below.