Creativity has no boundaries and our little loved ones are full of it. Their imagination is limitless and everyday we help them set values and indirect rules in it through play, laughter and emotion. In the following rows we have gathered 36 examples that will teach you how to decorate with chalkboard creatively for and with your loved ones. Colored chalkboard will encourage kids to draw and complete the canvas with various drawings and pictures that simply look amazing. You can use any chalkboard of any color to match the children design theme and encourage them to express their thoughts by drawing with them on the board as often as possible. Cast a glance at the gallery below and pick your favorite design.
#1 Equilibrium in Pink Chalkboard design with white drawings
#2 you can paint only a small section of your wall
#3 envision a play room with a designated Chalkboard
via instyle.com
#4 one small circle of chalkboard might frame the drawings beautifully
via flickr.com
#5 you can create Contrast and give depth through textures and colors
via 79ideas.org
#6 the Higher the wall the more realistic the universe
via decopeques.com
#7 you can create context through the wall in the playroom
#8 the working surface of the desk can be painted in chalkboard
via homehappyhome.blogspot.com
#9 surface happy memories and pictures as an example
via petitspetitstresors.tumblr.com
#10 illustrate creativity as an example
via thestanleyclan.blogspot.com
#11 let color embrace black to stabilize the colors
#12 you can use chalkboard on the hallway creatively
#13 an entire wall can picture an entire world
#14 you can paint the dresser in chalkboard
#15 use simple elements to create funny memories
via weekdaycarnival.blogspot.com
#16 you can decorate with chalkboard your hallway by using warm words
via fbcdn-sphotos-f-a.akamaihd.net
#17 the smallest surfaces will be better than nothing
via babble.com
#18 use paintings to display creativity and chalkboard to nourish it
via hometalk.com
#19 always complete black chalkboard walls with colorful elements
#20 the dressing might carry an universe
#21 one small tree can create a beautiful canvas
via bloglovin.com
#22 decorate your Armoir with chalkboard for better organization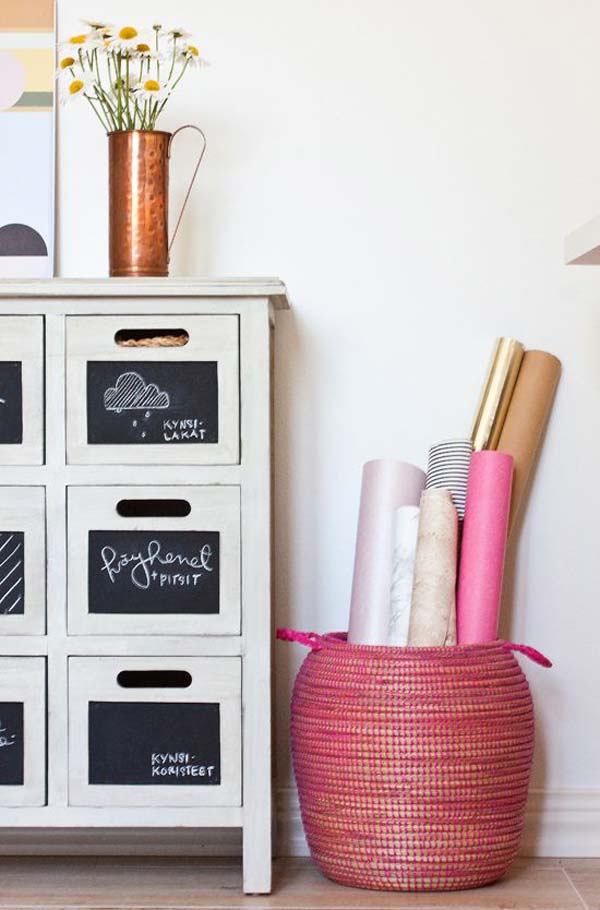 via nohomewithoutyou.blogspot.co.nz
#23 create a creative space in your home
#24 use narrow space Thoughtfully and infuse happiness in your world
via hgtv.com
#25 pink chalkboard walls can look extraordinary
via keltainentalorannalla.blogspot.com
#26 you can use blue to add calm along creativity
#27 you can use panels to keep the wall clean
#28 yellow creates a powerful Contrast with black
#29 creativity comes in all shapes and sizes
via designdazzle.com
#30 play with your little loved one
via hgtv.com
#31 nothing compares to the drawing of a child
via sofa.com
#32 a black chalkboard is the perfect background for colorful toys
#33 one strip of chalkboard can enhance your household permanently
via toledoblade.com
#34 use furniture as a support by framing it like a painting
via hayneedle.com
#35 a space efficient bedroom can be used as a play room creatively
#36 black chalkboard background nestling creativity
via dosfamily.com
#37 use the staircases as a beautiful support for color
What do you think about the ingenious ideas showcased? We would love to hear your opinion on the subject in the comment section below.
Related Articles