Picking up a gift is no easy task. We all know it. Whether it`s for a close friend or your grandparents the gift should be thoughtful, filled with substance and possibly memory. It is only natural to invest our time in these rare moments that can bring smiles and happiness into the lives of our loved ones. We invite you to browse through the DIY gift ideas showcased below and feed your imagination with a few gift crafts that we have found interesting.
Easy to Make DIY Gift Ideas
A simple and personal item that can be realized for less than a dollar if you have oil based sharpies in your crafting arsenal. The method is bent by creativity into a beautiful manner and the idea of someone holding your small piece of art daily is quite rewardful. This can become the daily cup of coffee of the individual.
Go get the instructions: Good and Messy
#2. Creative Fun Photo Bookmarks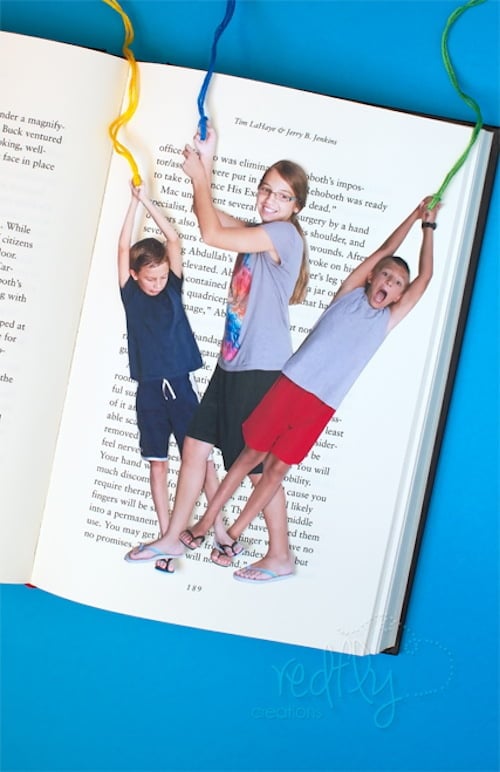 This kind of gifts are ideal for parents or grandparents. Family in general actually. Find a really great pose and shape it into an extraordinary gift.
Go get the instructions: Redfly Creations
#3. DIY Bath Bombs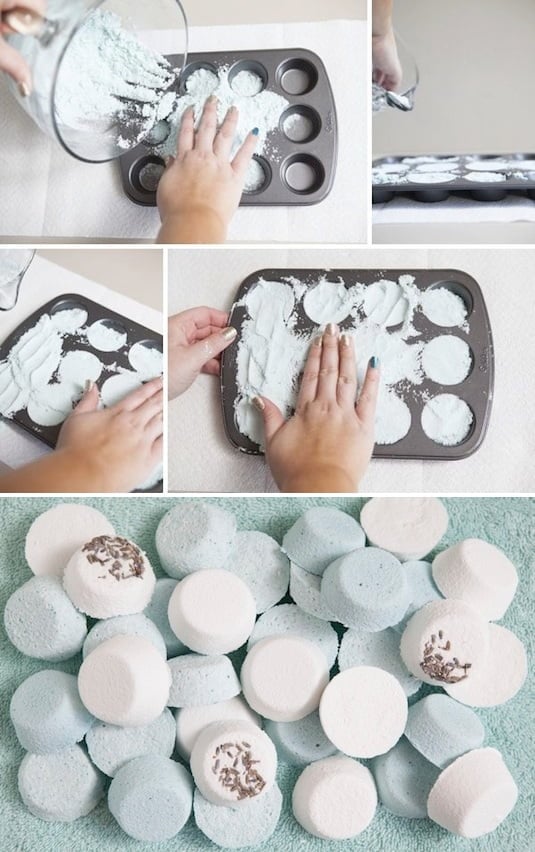 All you need is a Mini Muffin Pan and a mason jar with a beautiful ribbon to pack them up.
Go get the instructions: Something Turquoise
#4. Volumetric Photo Collage Monogram
One initial and some pieces of immortalized memories. Perfect recipe for a really thoughtful gift. You can buy the wooden letters from any craft store or you can make them yourself. Get creative and surprise your loved ones.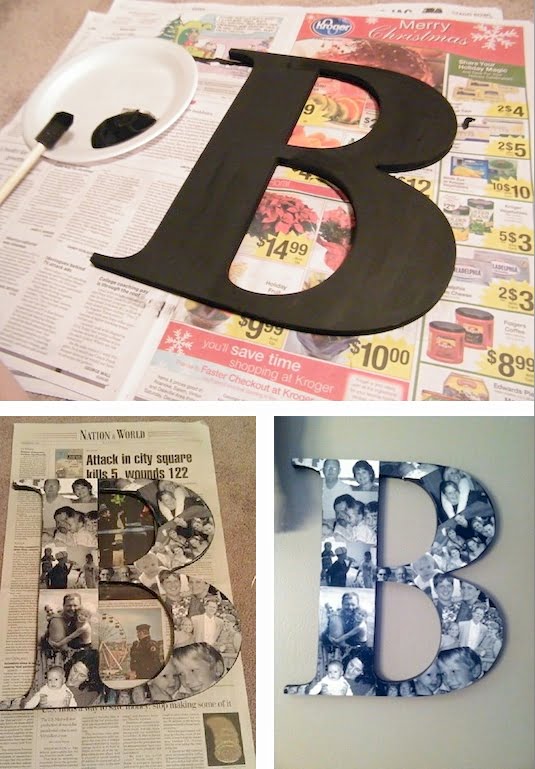 #5. Sweet Candy Bouquet
With a bouquet of candy you can never go wrong. Pick different bars and arrange them beautifully and you are good to go.
Go get the instructions: Funky Polkadot Giraffe
#6. Liquor Bouquet
Probably the best gift to hold when entering a mancave . Know your audience thought, the ultimate man gift can become inappropriate in many scenarios.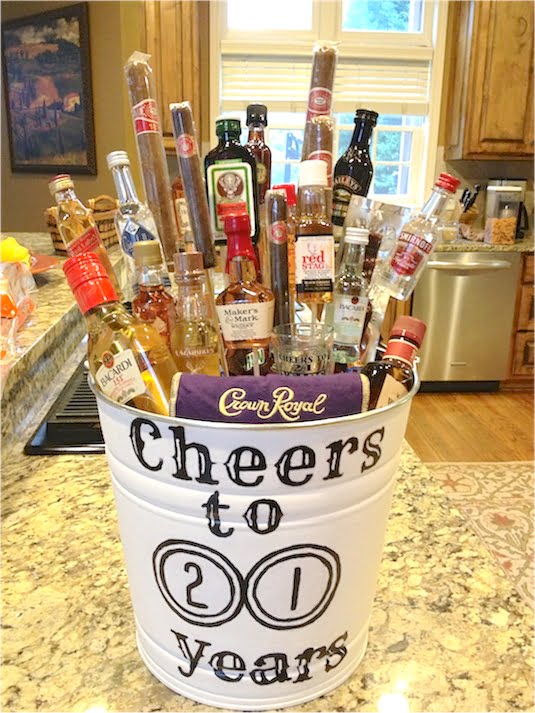 Unknown
#7. Custom Stepping Stone
Probably irrelevant for many individuals yet highly personal for others. You can make this as a house warming gift, it will become an item with memory and substance with ease.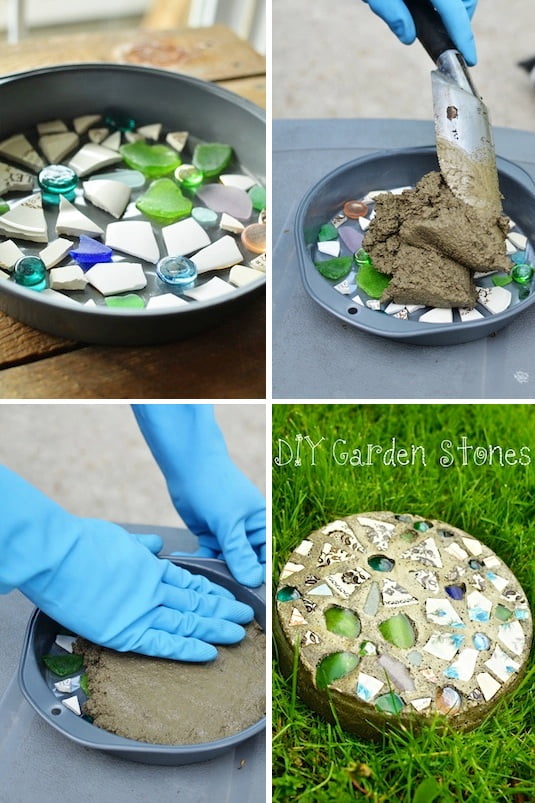 Go get the instructions: Intimate Weddings
#8. Personal Gift In A Jar
Suitable for most occasions the gift in mason jars can include almost anything from spa products to edible contents. You can also find free printables for the mason jar.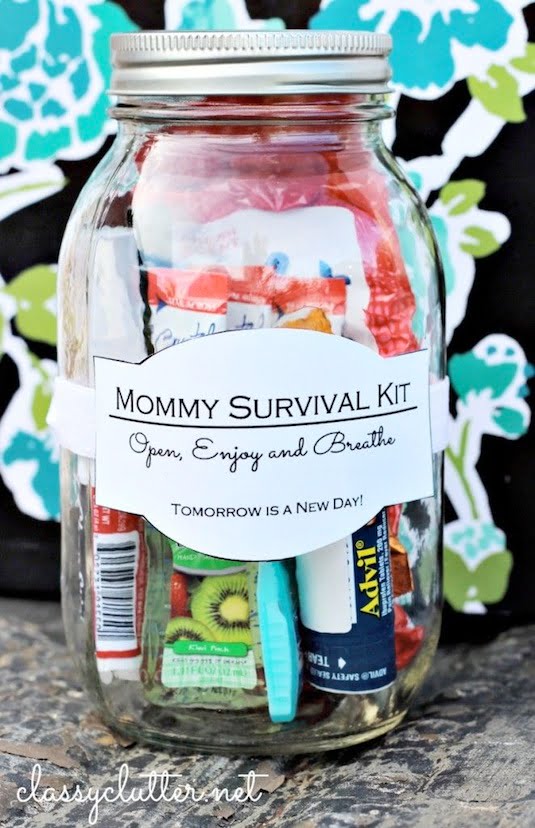 Go get the instructions & free printable label: Classy Clutter
#9. Gift In A Cup
Less personal but more pragmatic. You can fill up a on-the-go insulated cup that we all need with favorite goodies like gift cards, lip gloss, nail polish, candy, or anything else that fits the recipient.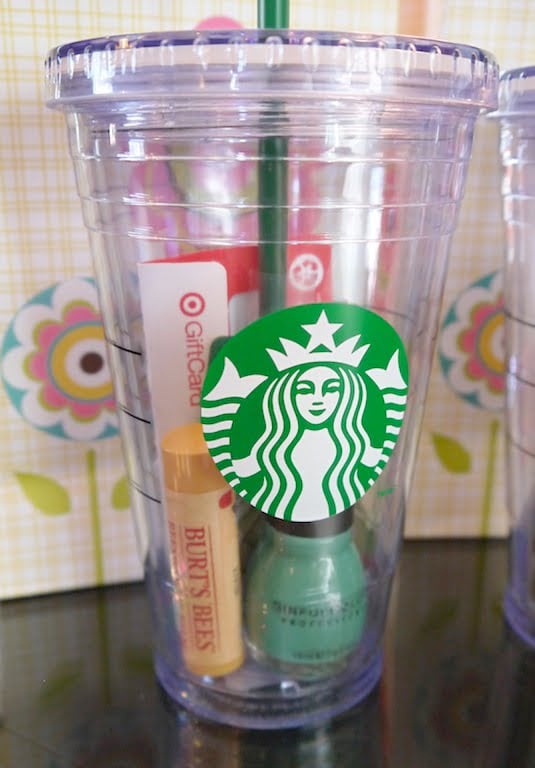 Read More: So Much To Dew
#10. Photo Pendants or Magnets
The perfect Mother`s Day gift . An extremely personal gift that can be realized with small investments.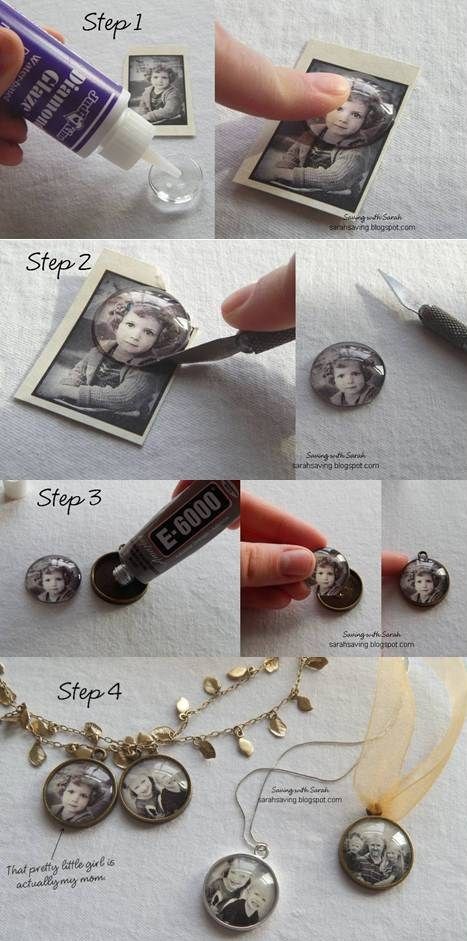 Go get the instructions: Saving With Sarah
#11. Small Pull-Out Photo Album
You can purchase wooden boxes online or at the craft stores for insanely small amounts. In these you can nestle with card stock and photos a small ensemble that can shelter memories beautifully. Consider it for Anniversary or Valentine`s Day.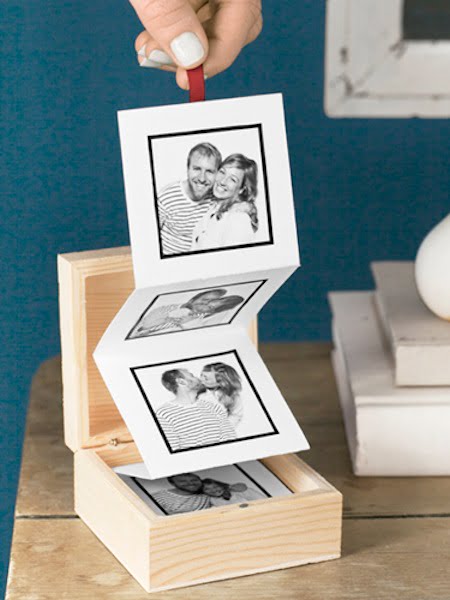 Go get the instructions: Country Living
#12. Glamorous DIY Glitter Cup
With a glitter double walled cup you can shine and smile all day. You can find these at Starbucks and in most home stores. You can personalize these cups with all kinds of treatments or you can simply insert photos in there. Keep in mind that the photo can be changed as often as required.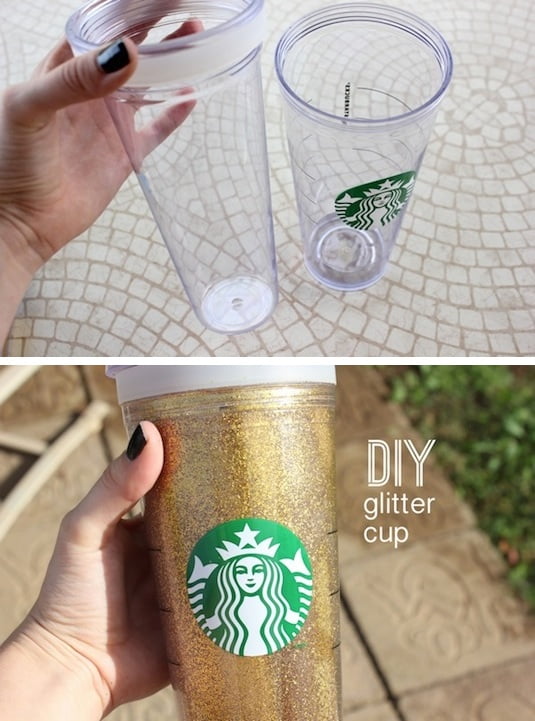 Go get the instructions: The Fitnessista
#13. Neat DIY Personalized Casserole Dish
A computer and printer is all you need to start customizing different recipients for your foodie friends or cook. It is simple and personal. You can try a wine glass or a simple casserole dish set. Print out the model that you are going to use for the stencil and you are good to go.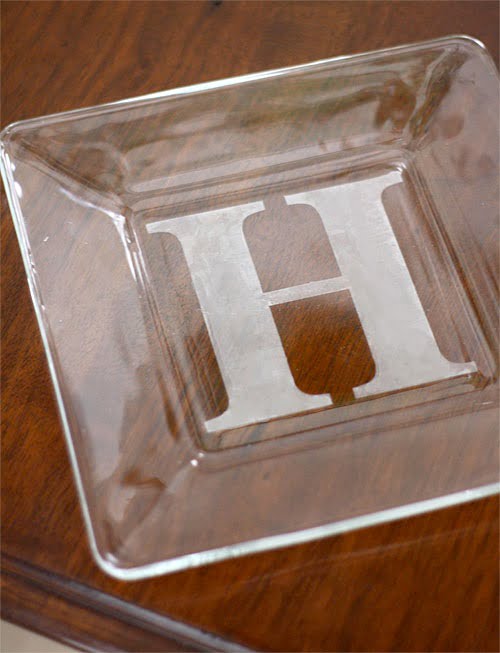 #14. Homemade Body Butter
Homemade items are without a doubt extremely superior to mass consumer products. With only three ingredients you can make homemade butty butter that will double as both lip balm and body butter. All natural, all extraordinary. The fresh scent will encourage to gift this more often.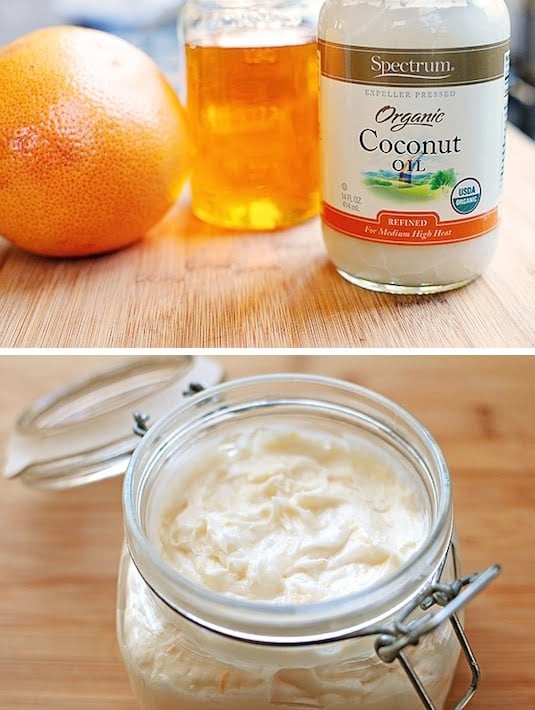 Go get the instructions: She Wears Many Hats
#15. Simple Homemade Soap
It might sound complicated for most but is insanely easy. You can actually purchase Pour Soap Base that melts in the microwave, add the ingredients that you like: coffee beans, plants or flagrance oil and then pour the melted mixture into soap models bought or made by you.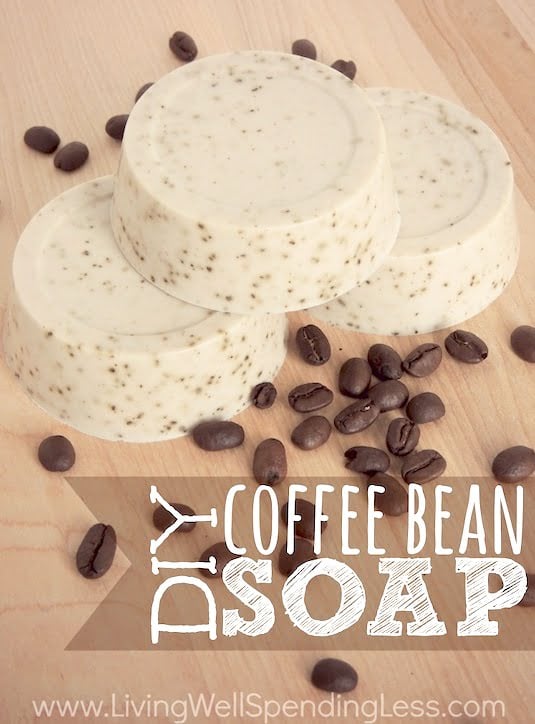 Go get the instructions: Living Well Spending Less
#16. Monogrammed Soap Bottle
The monogram will be materialized on a transparent overhead paper and slowly inserted into the bottle. The idea Room has free printable for this small craft, take a look.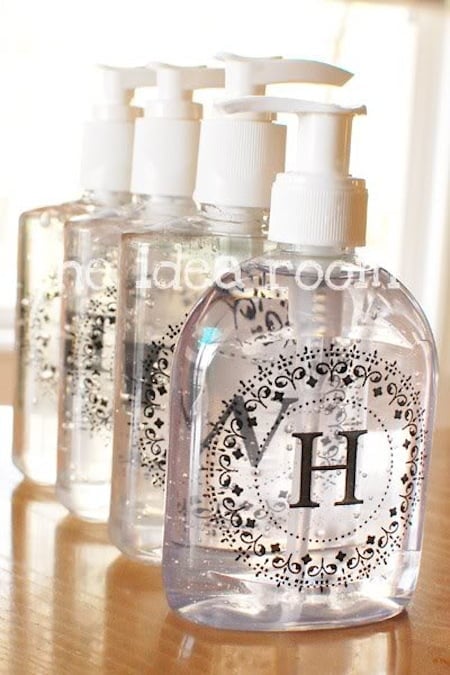 Go get the instructions: The idea Room
#17. DIY Mason Jar Candles
Extraordinary fine item to gift and realize alike. Moreover, everything that goes into a mason jar is extraordinary. Big candles in mason jars are extraordinary items that will exude warmth and coziness and along with a burlap top and a cute gift tag the recipe is perfect.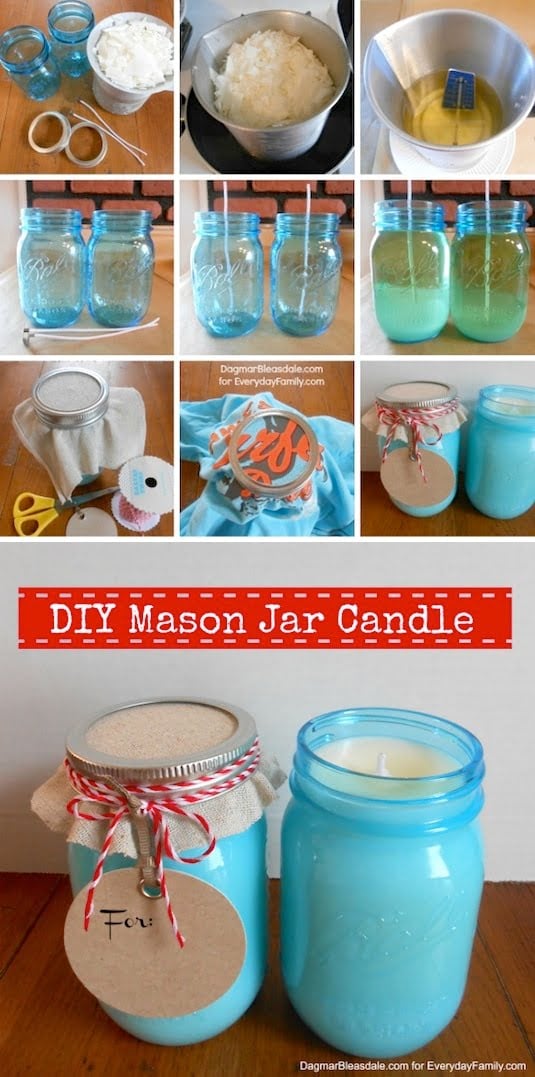 Go get the instructions: Everyday Family
#18. Graphic Homemade Extracts
This particular idea takes some planning ahead as it needs between two and four weeks to prepare the mixture, most of the time being of course a waiting time. These can be used to enhanced baked good with flavors, massage oils or simply as sculptural pieces on the kitchen counter.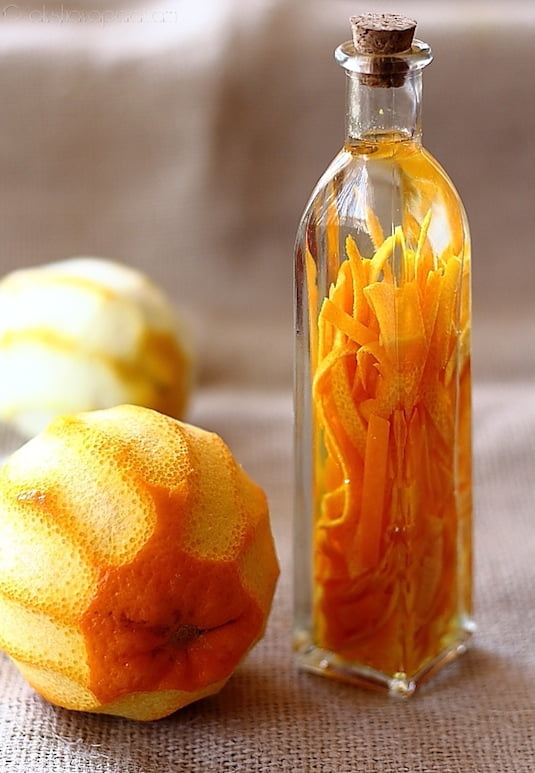 #19. Custom Made Scrabble Coasters
Before you completely reject the idea you should know that you do not need to purchase multiple Scrabble games for this project. A Scrabble Tiles – 100 Letter Tiles can be found for less than ten dollars on Amazon. This opens up multiple possibilities as they`re quite graphic by default. You can plant them on cork and create some simple coasters with different words.

#20. Bath Items Presented Beautifully
It simply works. Different bath products wrapped up creatively are a very common highly appreciate gift. You can use baskets or small cute animal representations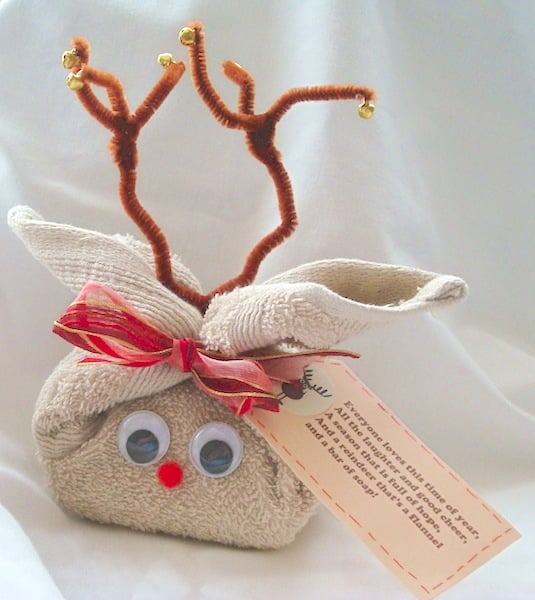 Go get the instructions: Bumble Bee's Craft Den
#21. Favorite Recipe Ring
Very creative and useful in the kitchen. You can search rare and interesting recipes, laminate them and stick them to a handy ring. The lamination will ensure their durability and you can easily scroll through them when you need to, everything can be at their grasp. Use multiple fresh, vibrant colors!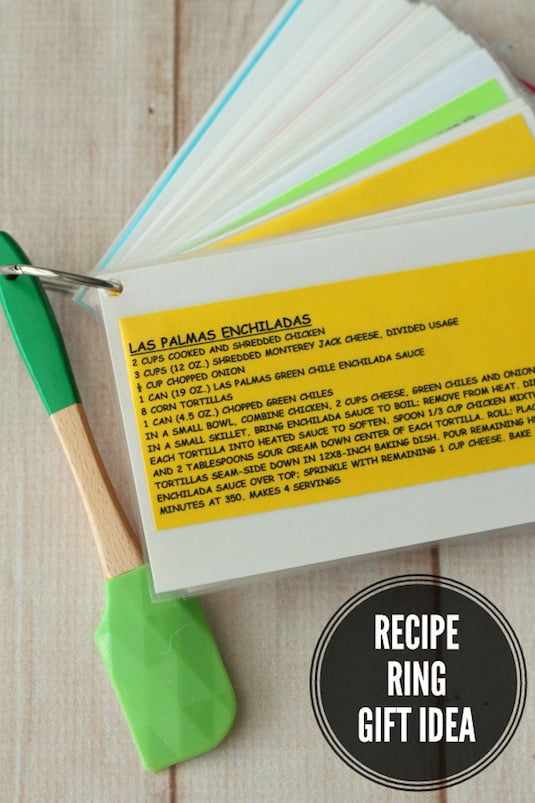 Go get the instructions: Lil' Luna
#22. Secret Stash Book
A great way to surprise someone close to you. Whether the recipient will actually hold valuable items or candy only it makes no difference, the item can easily become practical.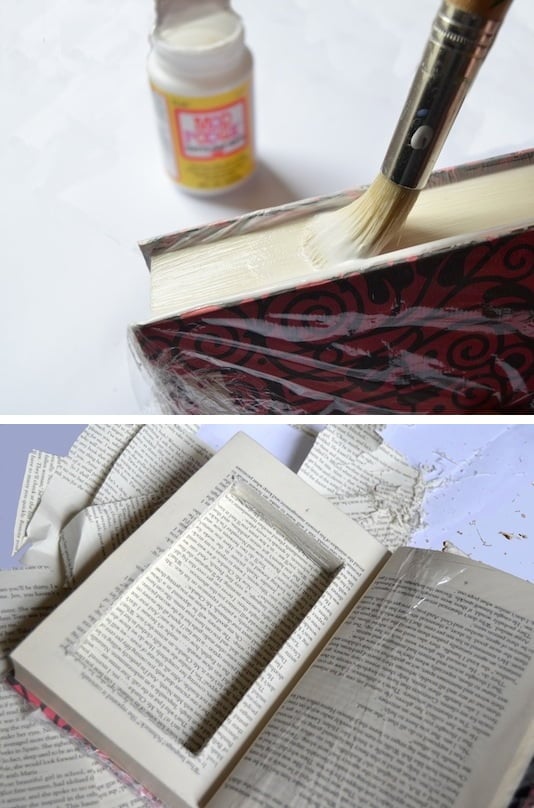 #23. Homemade Sugar Scrub
The scent in the making is simple stunning. Coconut makes everything better .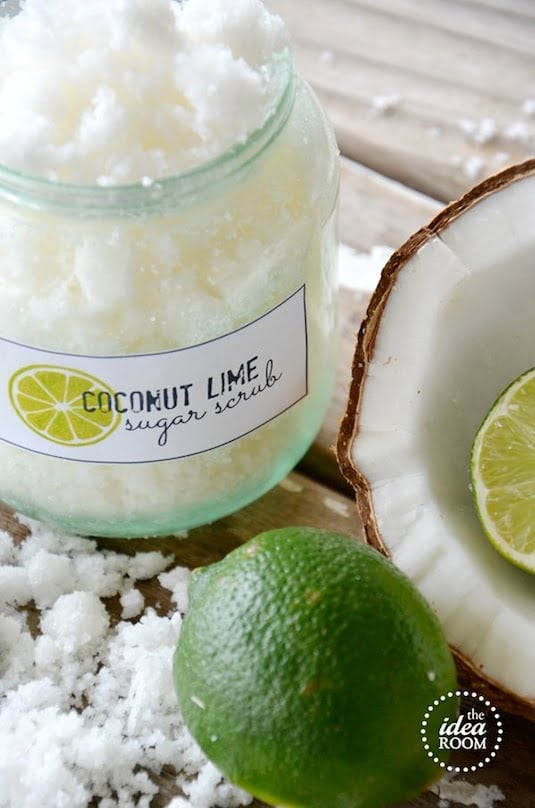 Go get the instructions & free labels: The idea Room
#24. Send A Thoughtful Hug
You have friends or grandparents far away too probably. With a simple and inexpensive day you can make their day . Full of substance and sentimental the gift below is. Consider it.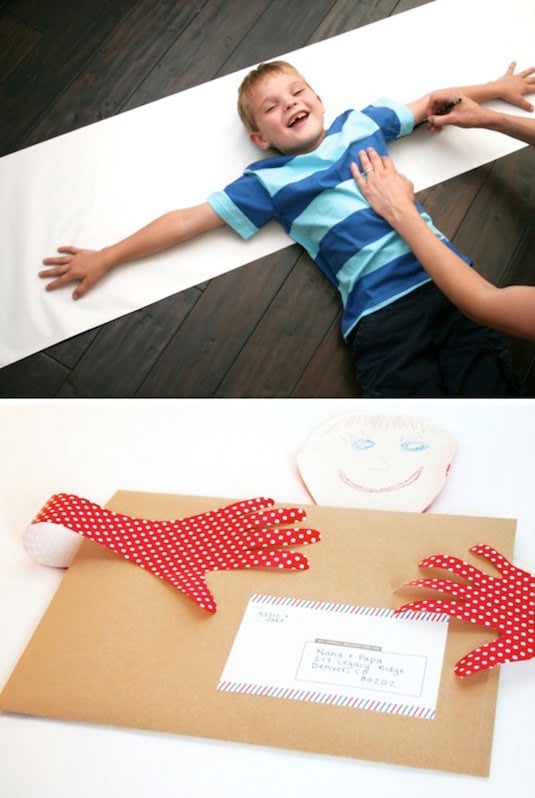 Go get the instructions: Paging Supermom
#25. Creative Gift Wrap
Packaging can change everything and for someone hard to read you can go with money and candy beautifully wrapped. It is easy indeed but a little impersonal and cold.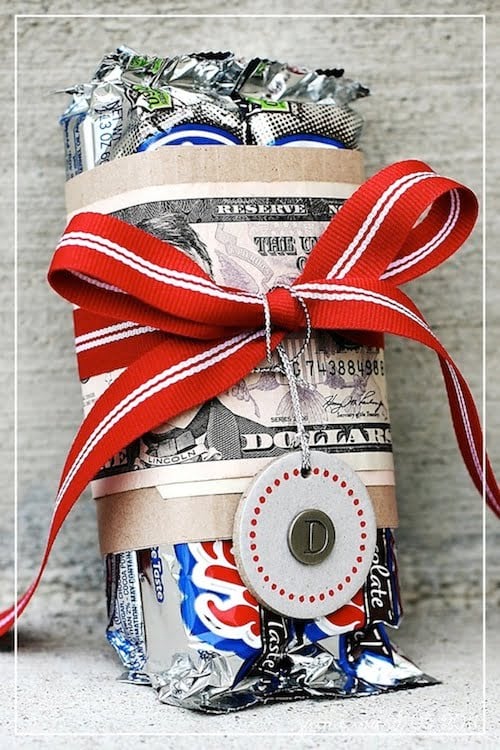 Source: Simply J Studio
#26. Colorful Bucket of Suckers
This is the perfect gift for any age, use it wisely.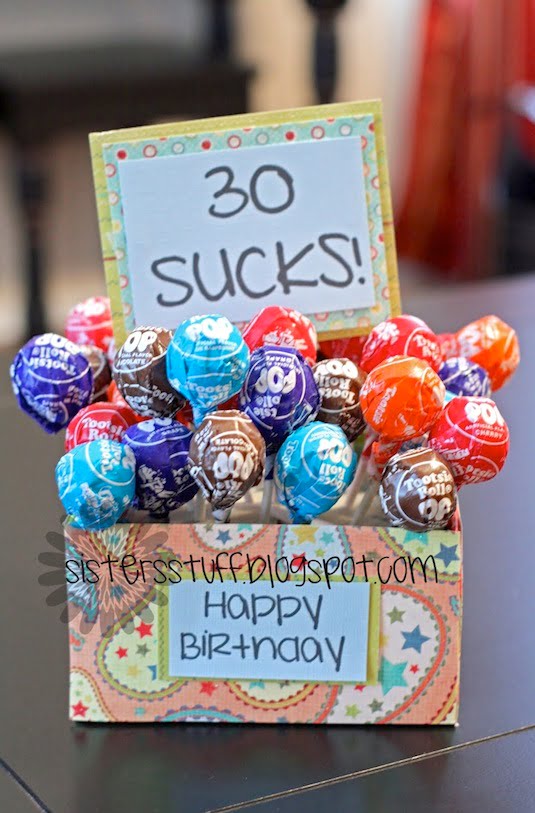 #27. Neat Photo Tile Coasters
Vintage look worn by a functional memory.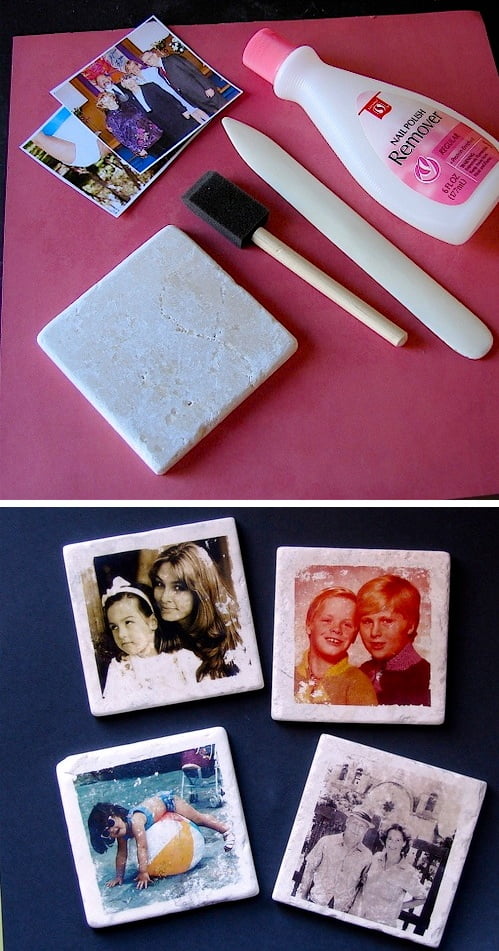 Go get the instructions: Du Buh Du Designs
#28. DIY S'mores Happiness Kit
A very simple super easy last minute gift that you can use in most scenarios. You can use a custom gift tag to personalize it creatively :"Happy Birthday and many s'more!" can work nicely.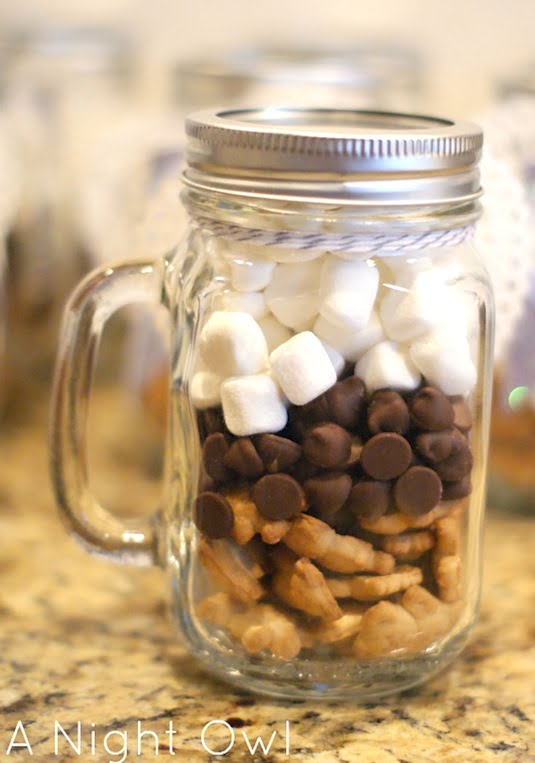 Go get the instructions: A Night Owl Blog
#29. Elastic Bookmarks
Simple and useful small gift idea for a traveler.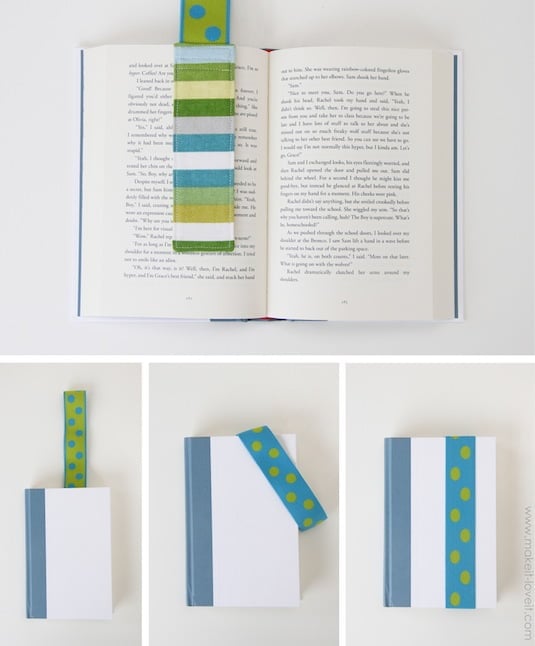 Go get the instructions: Make It & Love It
#30. Memory Bottle
Very personal and unique. You can fill this small recipients with small mini items that wear a special meaning for you two.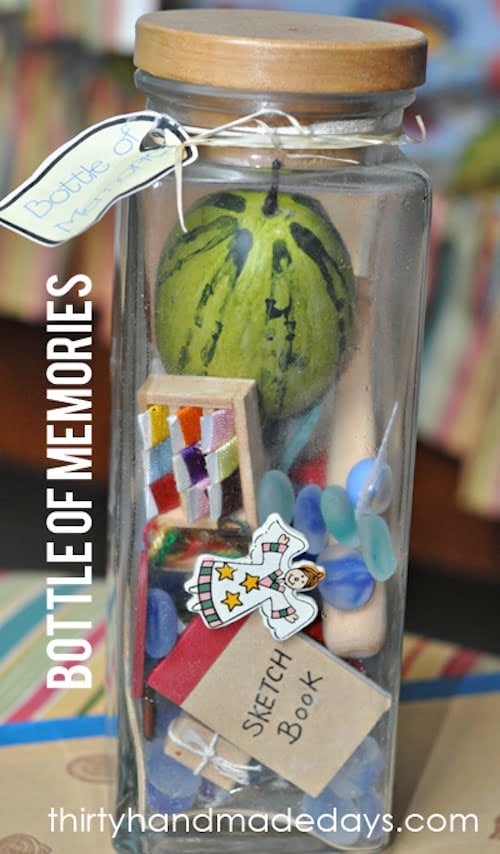 Go get the instructions & read more: 30 Handmade Days
#31. Fairy Tale Magic Bottle
Easy to fascinate an individual with glitter, sequins, plastic confetti and many other sparkling items. You can shake them and immerse yourself into a newly created universe.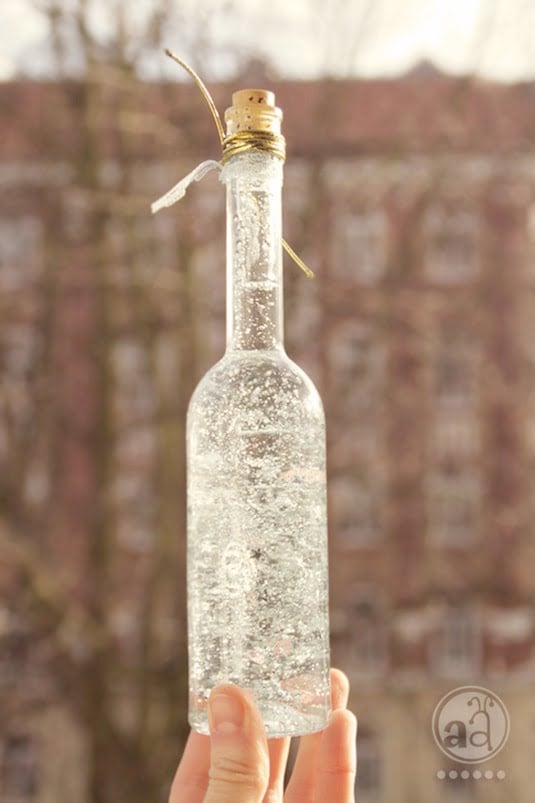 #32. Succulents In A Tea Cup
Succulents are world wine renowned for their superb aesthetic values. Place a small one in a cup and personalize the cup with a sharpie for a great gift.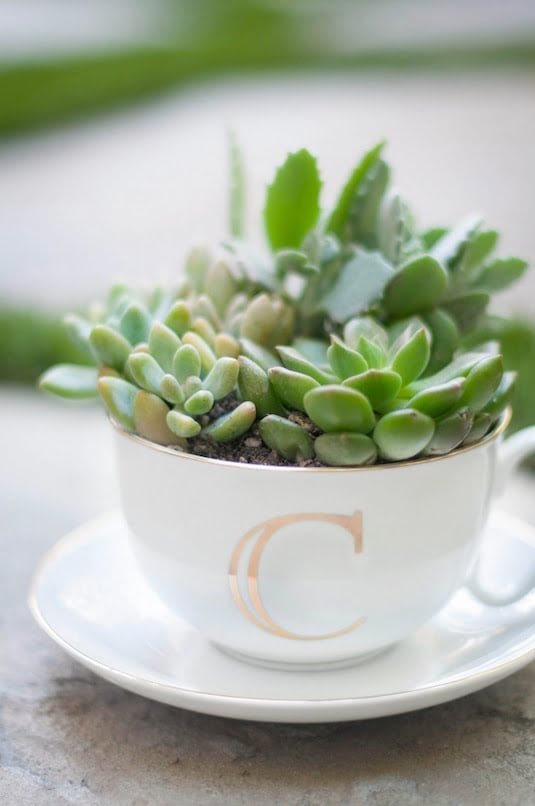 #33. Framed Scrabble Tiles Sending a Message
Simple plain scrabble pieces can work like a charm with ease. Make sure that the ensemble wears a powerful message and that the composition can be easily introduced in multiple decors.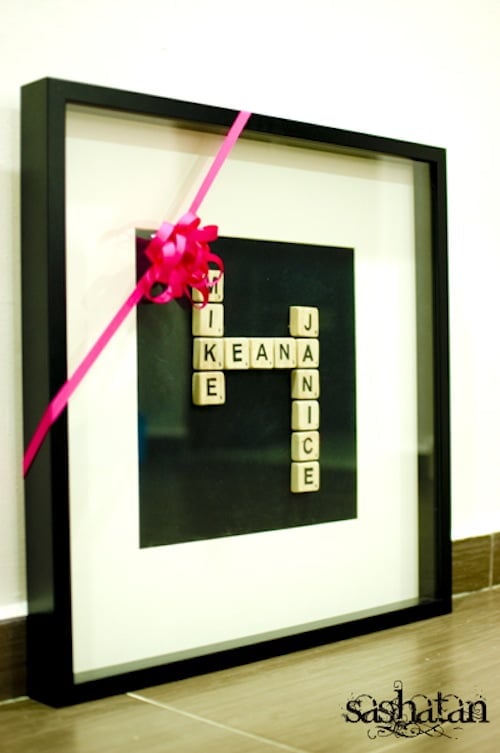 Go get the instructions: Sasha
#34. Homemade Cleaning Slime
An item that`s useful for all ages but for different reasons. Get creative and use neat colors!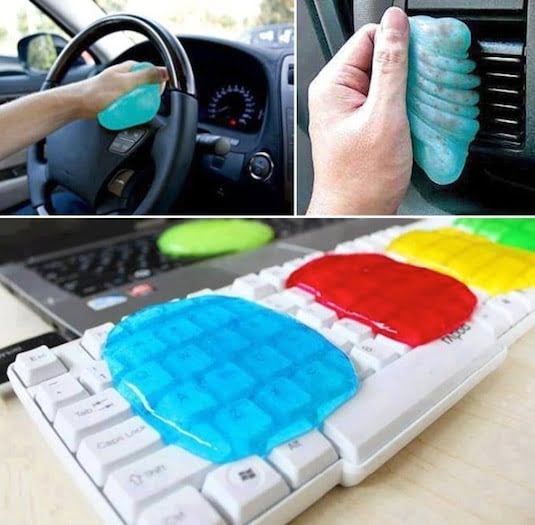 Go get the instructions: Simply Living Smart
#35. Monogrammed Journal
Customize a journal or a book with some stamps. Simple mass produced items can become unique and highly personal in a second. You can use clamps or binder clips to keep the item closed when you stamp the page ends for example.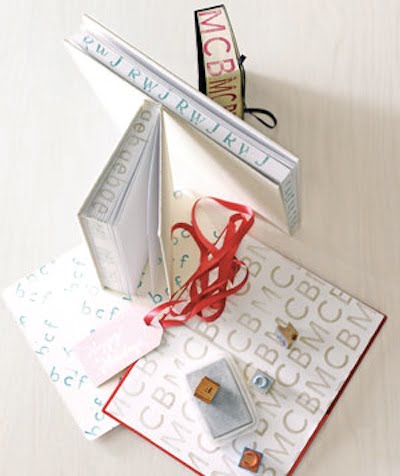 Go get the instructions: Real Simple
What do you think about the ideas curated in this DIY Gift Ideas article? We would love to hear your opinion in the comment section below.