It is time to get prepared for our DIY Christmas crafts, we can start stacking up resources and get ready for memorable moments of crafting with family and friends in the front of the chimney with a cup of hot chocolate.  A selection of magical neat DIY Christmas postcard ideas for a joyful season have been selected for these memorable moments. If you have a few moments to materialize your own Christmas postcard ideas the results will be rewardful, you get to infuse your own personality into a unique joyful postcard piece defined by authenticity and sensibility.
Needless to say that message sent to your loved ones when you craft the postcard yourself cannot be compared with one purchased from the store. The environmental significance is also worth considering, we can recycle tons of paper into these crafts, saving energy and money at the same time. It can also become a very educative moment to have with your children, the idea that they can realize items, finalize crafts and be a part of something useful, that spreads joy and happiness is definitely a memory that they will never forget.
Cast a glance below.
Feed your imagination.
Get crafting.
DIY Christmas Postcard Ideas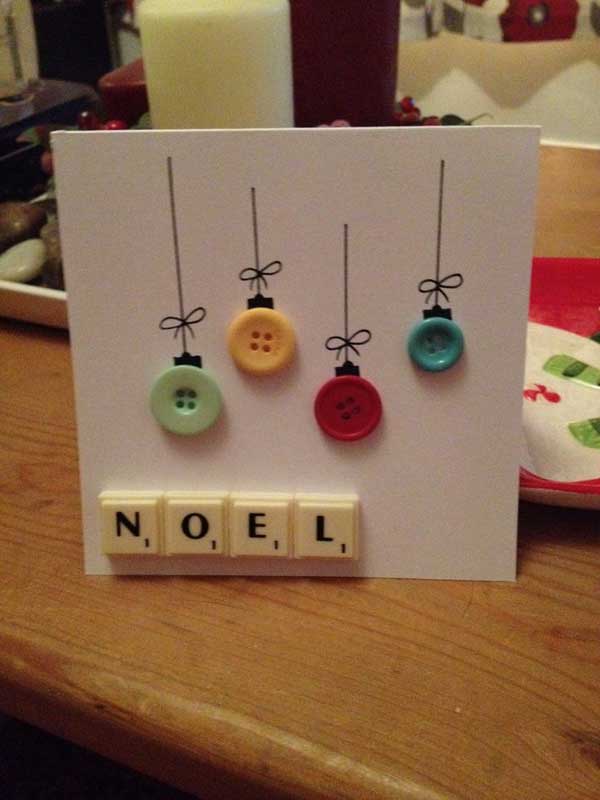 via pinterest.com
#2 icecream stick and ribbon creating a simple beautiful postcard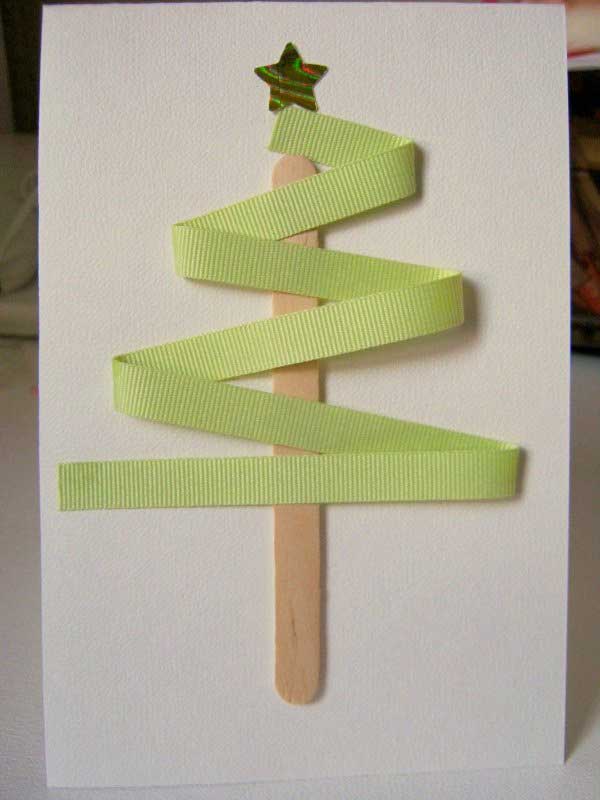 via petitgraphie.blogspot.co.uk
#3 use FOOTPRINTS to add authenticity to your postcard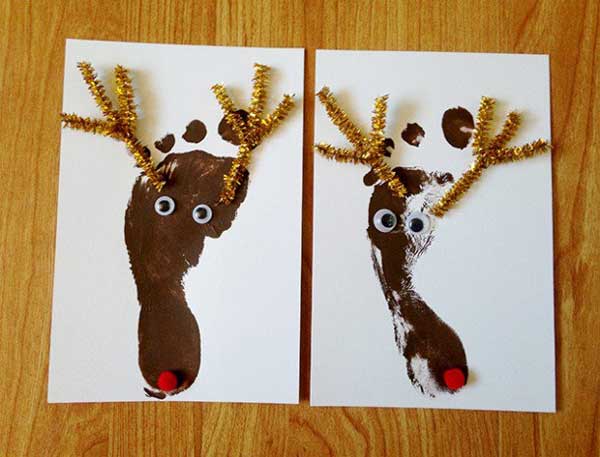 #4 use different textures on smart paper art postcards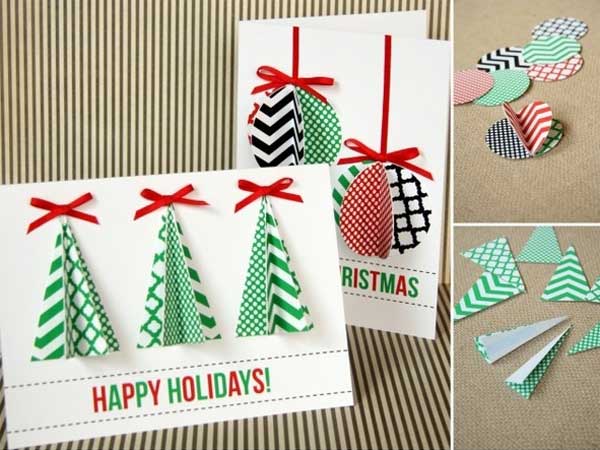 Tutorial @ hgtv.com
#5 a gingerbread Christmas tree can enhance your postcard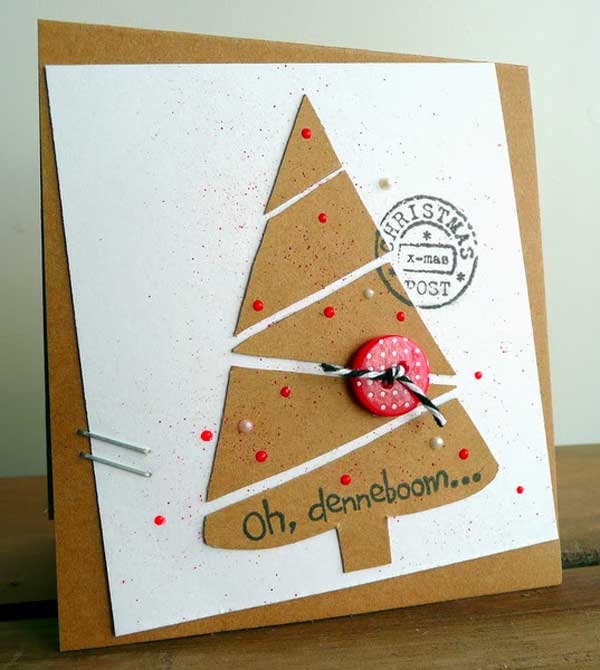 #6 add tiny paper Christmas gifts to your postcard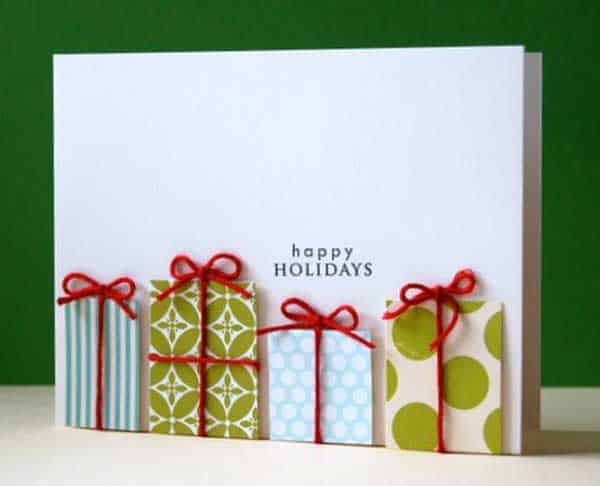 Tutorial @ mypapersecret.blogspot.com
#7 use cinnamon and ribbons for a great scent and look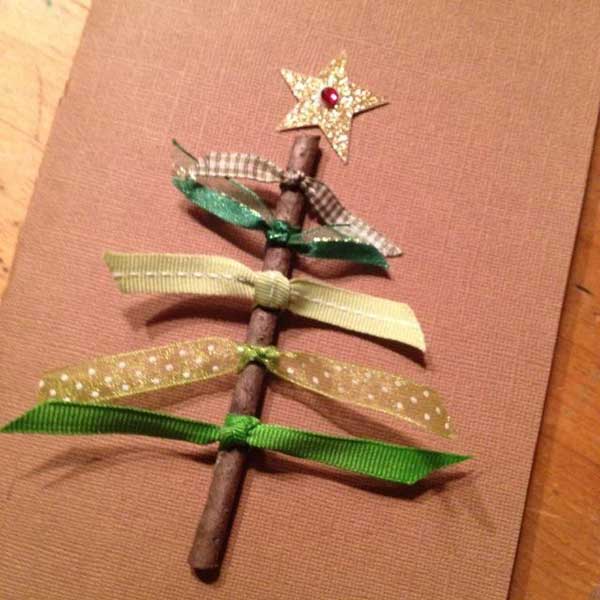 Source Unknown
#8 use kirigami in your postcard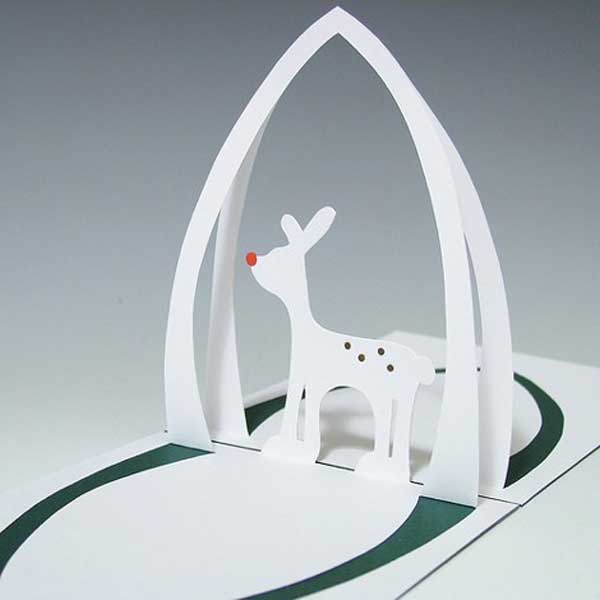 Tutorial @ diy-guides.com
#9 3d postcards can beautify your Christmas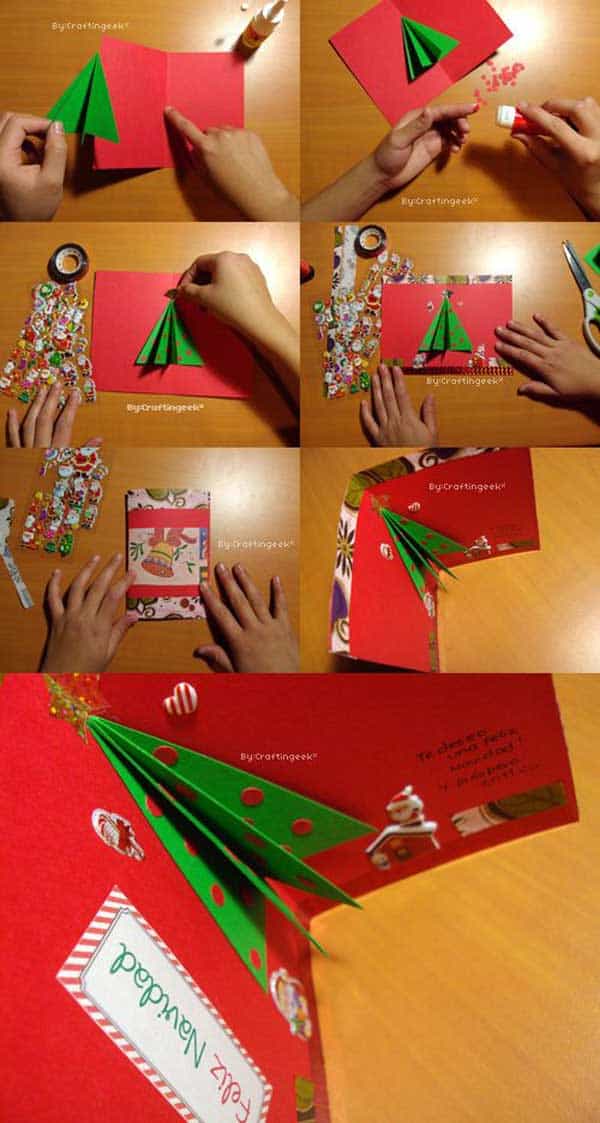 via pinterest.com
#10 merry joyful 3d paper art DIY Postcard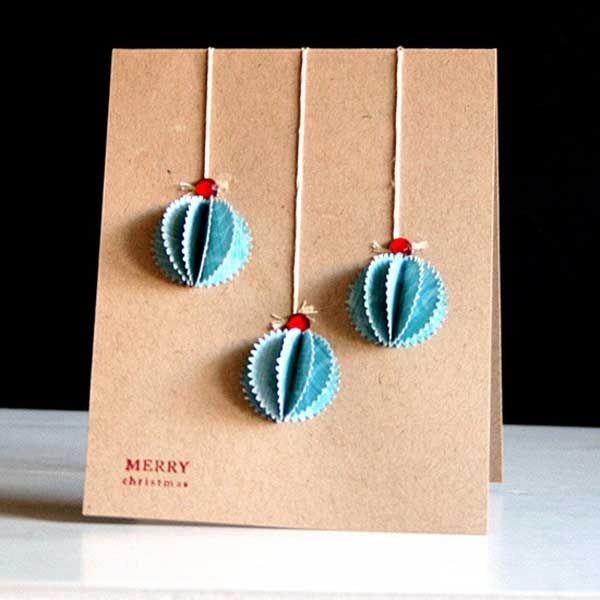 via inspirationforhome.blogspot.com
#11 insanely sensible postcard to realize for your family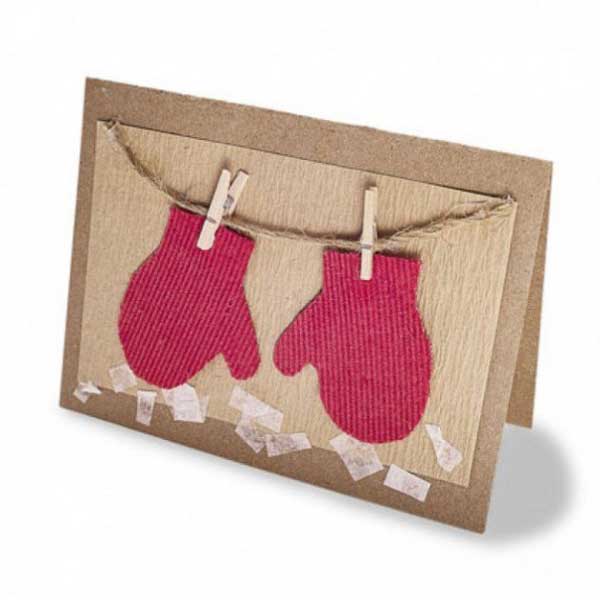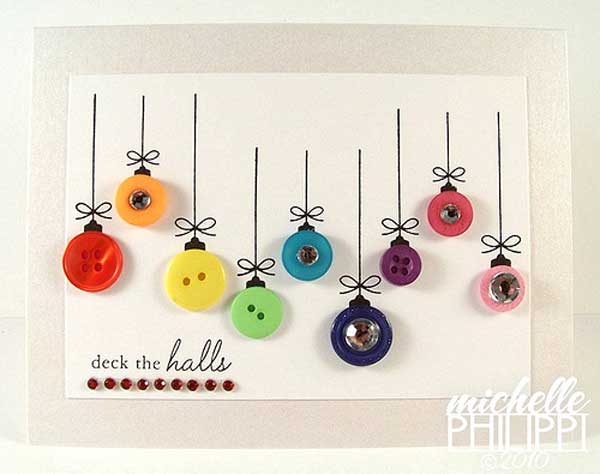 #13 recycle beautiful paper textures in your postcard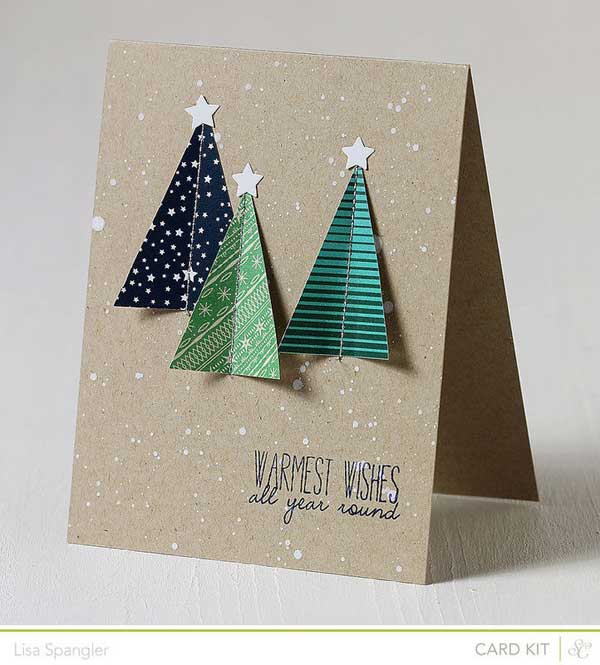 via studiocalico.com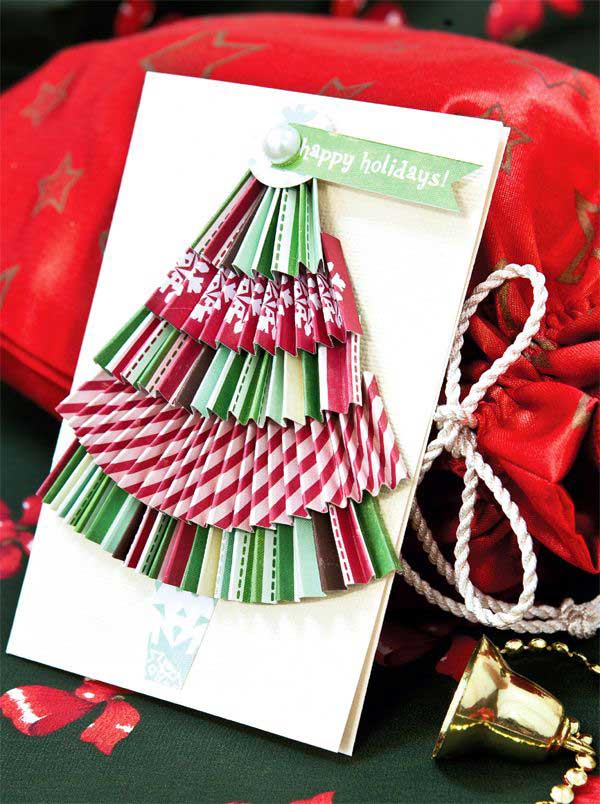 Tutorial @ portaldeartesanato.com.br
#15 use wool creatively in your diy postcards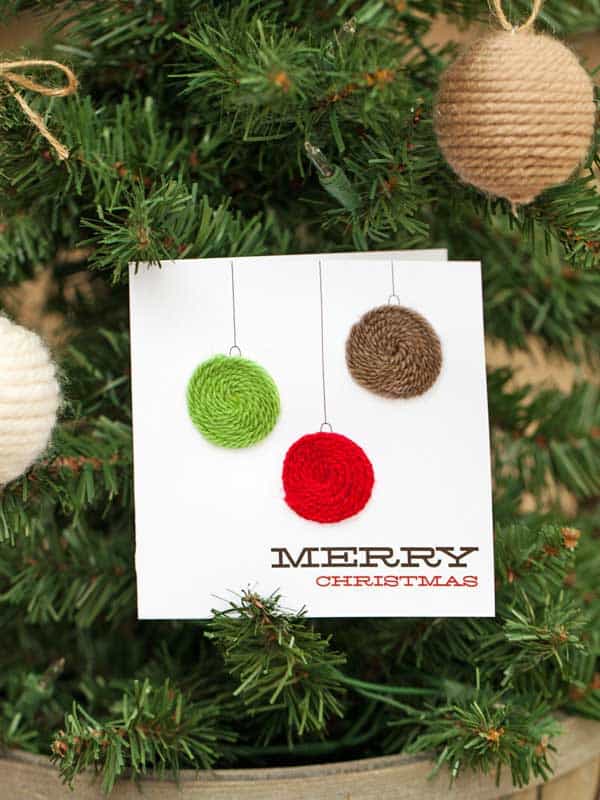 Tutorial @ hgtv.com
#16 textiles can decorate your postcard envelopes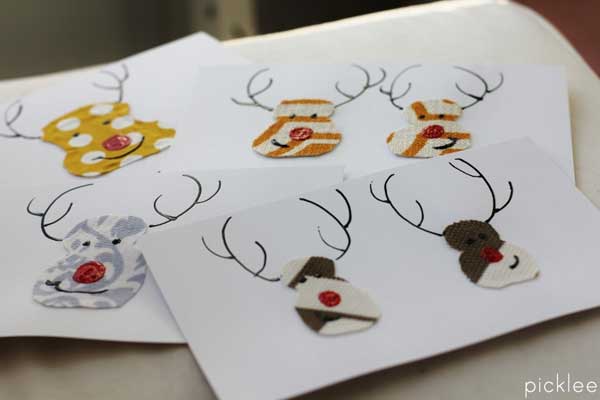 Tutorial @ picklee.com
#17 use wrapping paper to ornate your postcards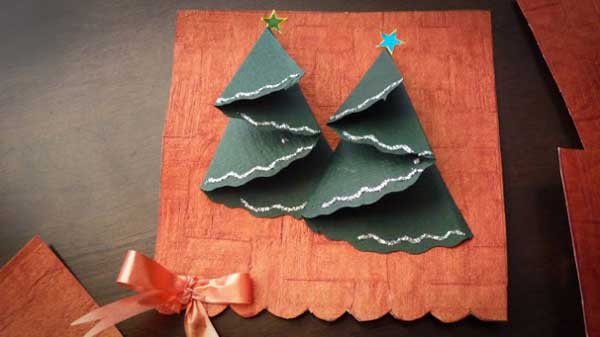 #19 tiny family fingerprint reindeer's wishing you a merry Christmas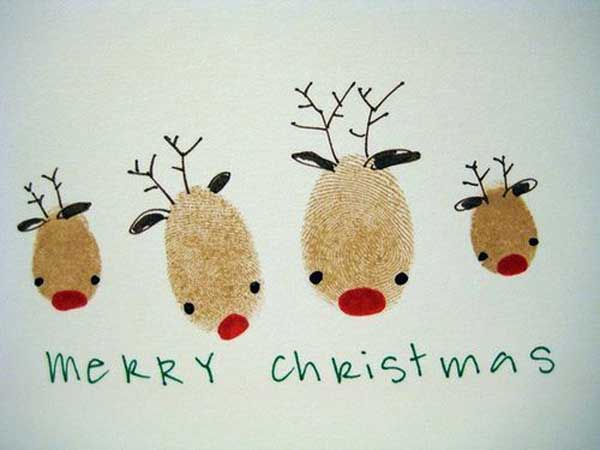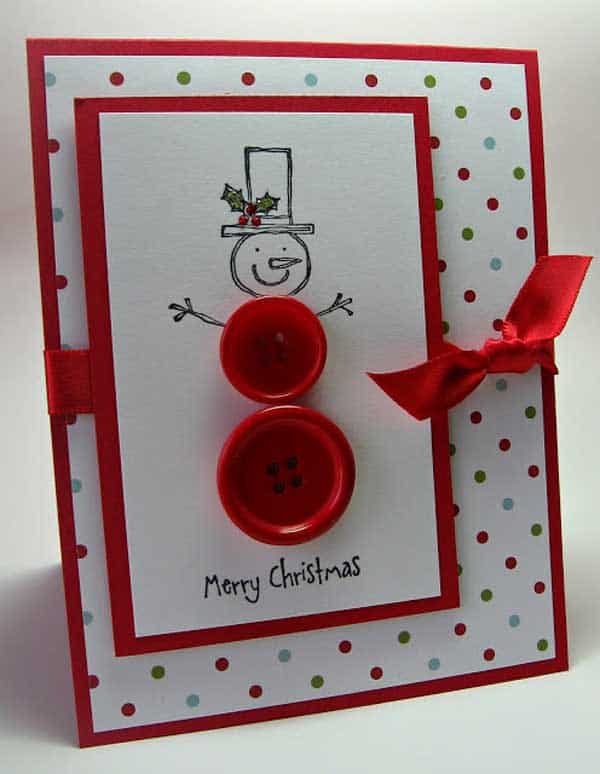 via stampingupnorthwithlaurie.blogspot.com
#21 kirigami 3d Christmas tree postcard to realize at home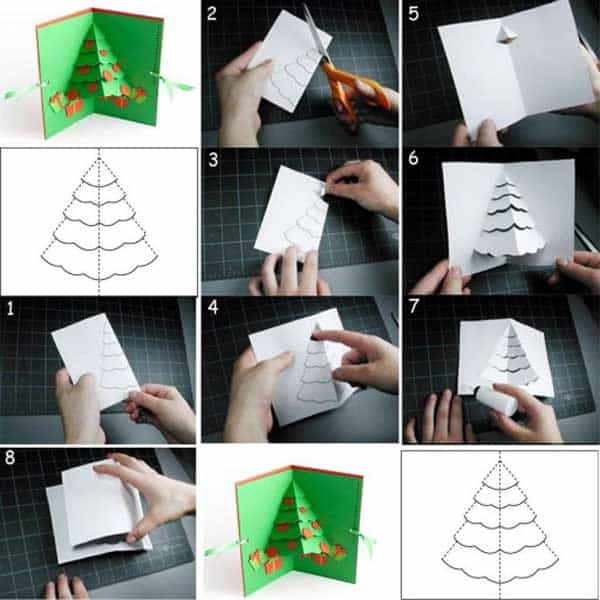 #22 draw your own beautiful authentic postcards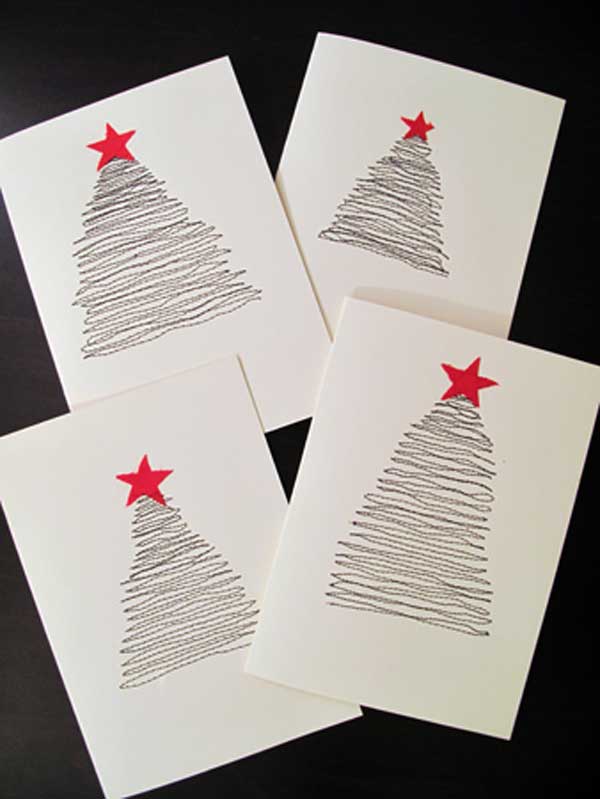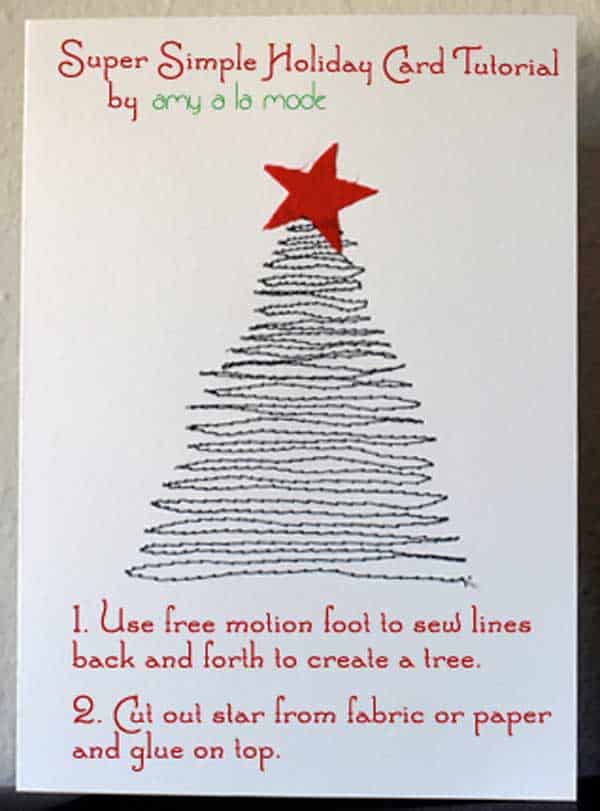 Tutorial @ amyalamode.com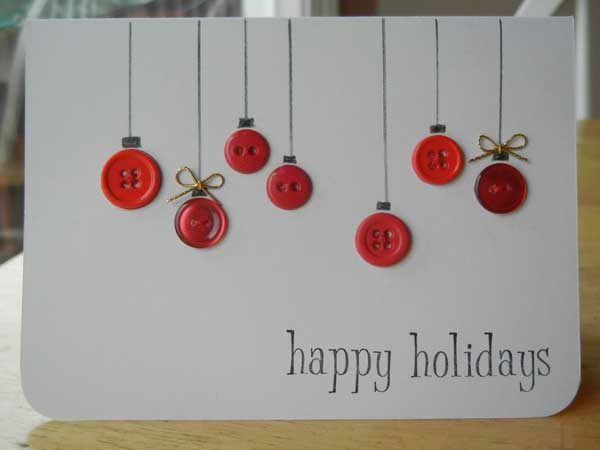 via karensfabricobsession.blogspot.com
#24 use easy quilling techniques to design your postcard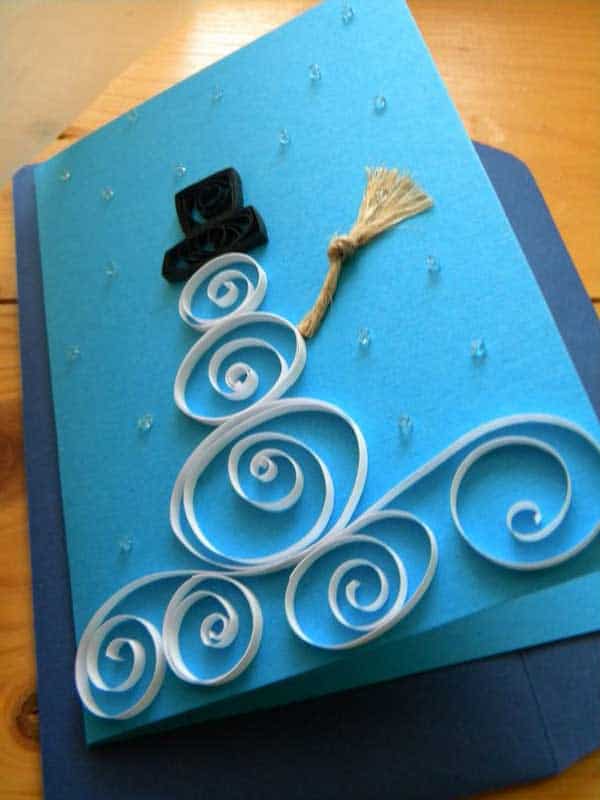 via pinterest.com
#25 create different unique Christmas postcards with your family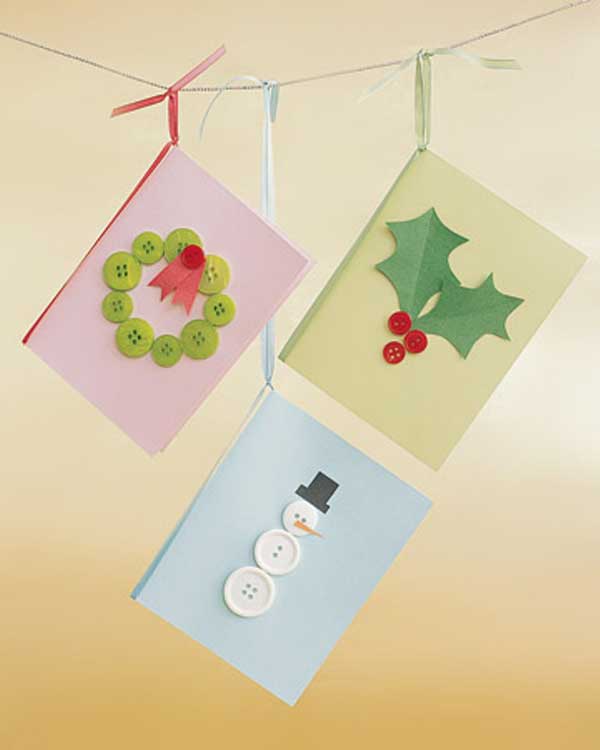 via moroemumkinderovo.blogspot.com
#26 super neat kirigami 3d Christmas tree postcard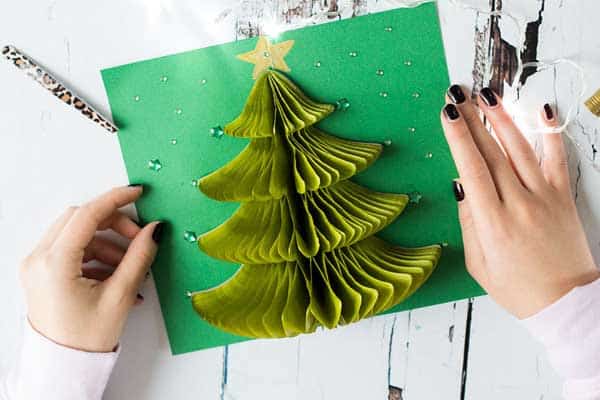 Tutorial @ fivefivefabulous.com
#27 washi tape diy Christmas postcards to amaze your friends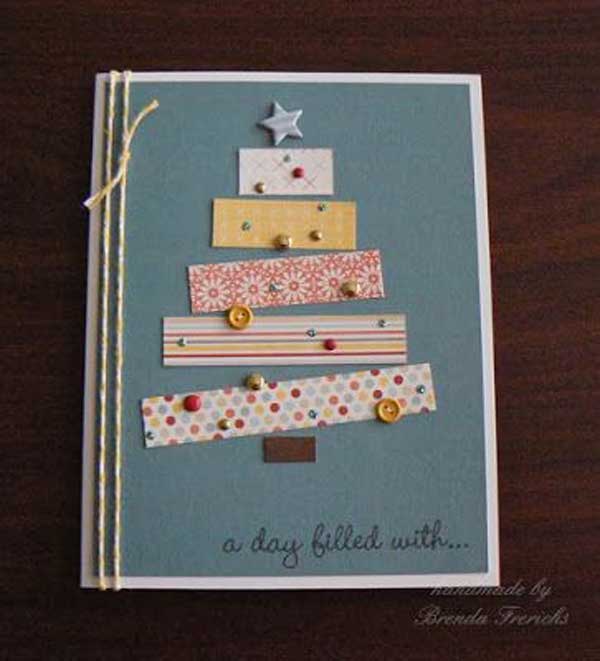 via craftingwithjoanie.blogspot.com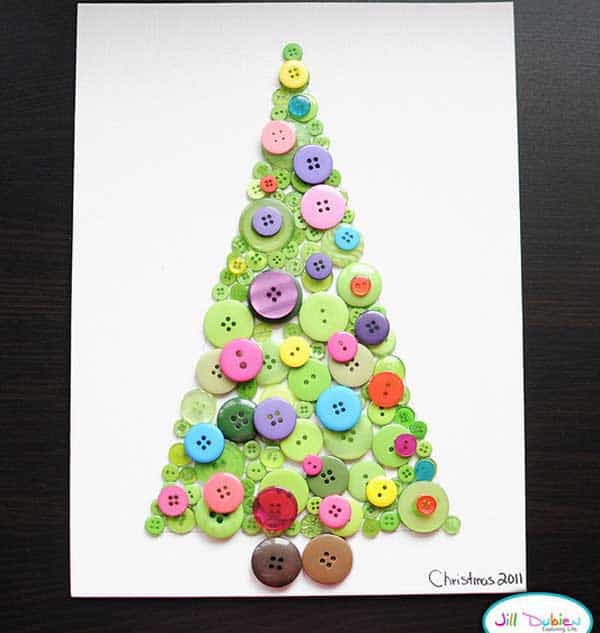 Tutorial @ meetthedubiens.com
#29 simple washi tape Christmas tree postcard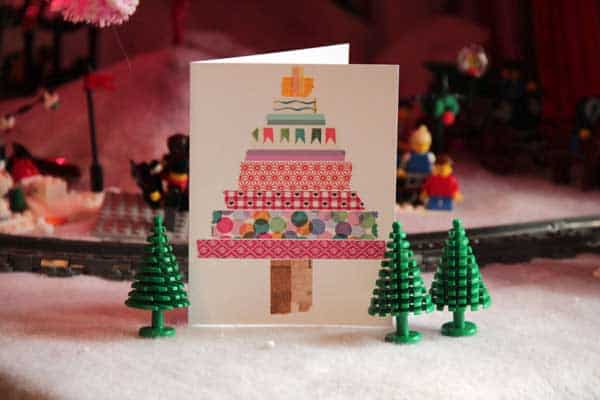 via scraptime.ca
#30 elegant stitched gift cards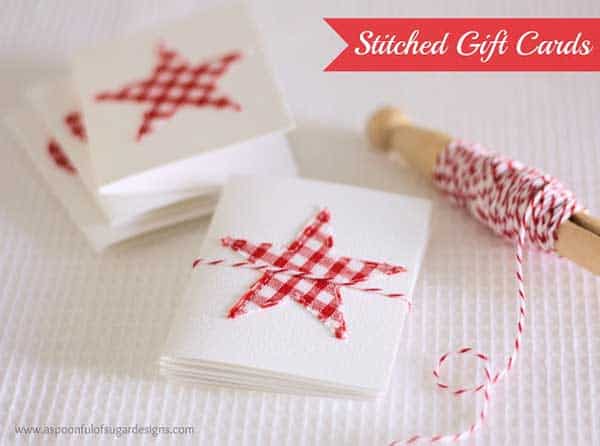 Tutorial @ aspoonfulofsugardesigns.com
#31 use different stitching models to decorate your DIY postcards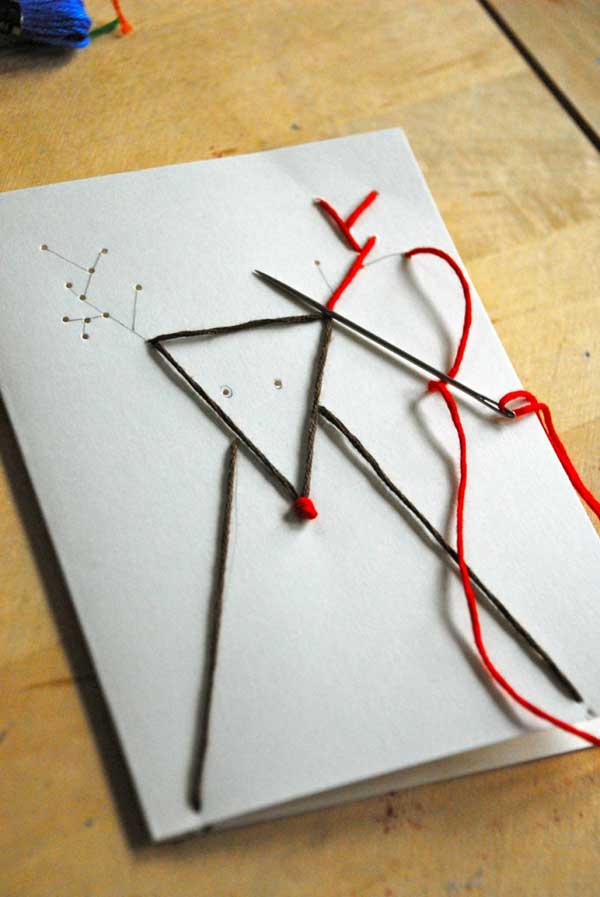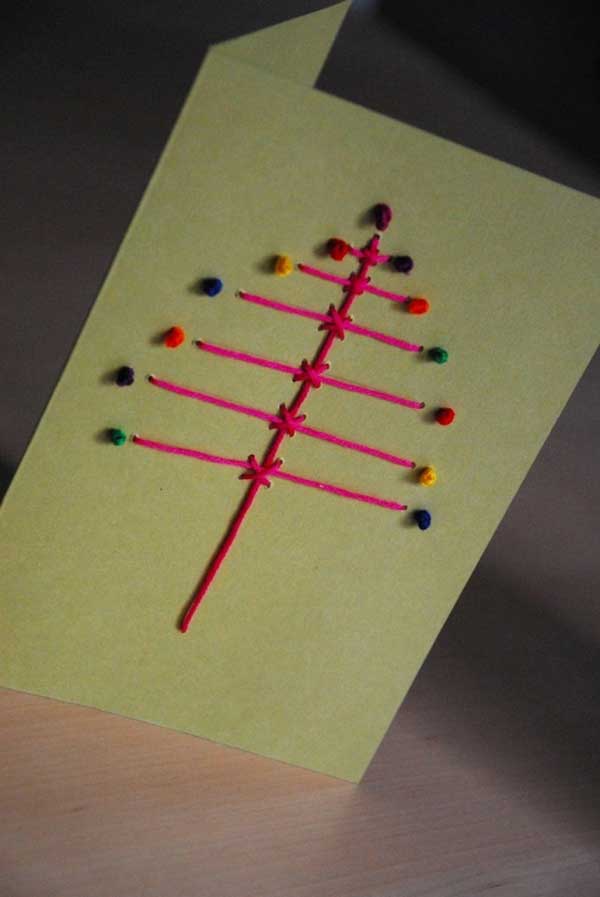 Tutorial @ cfabbridesigns.com
#32 beautiful Christmas wreath brought to a postcard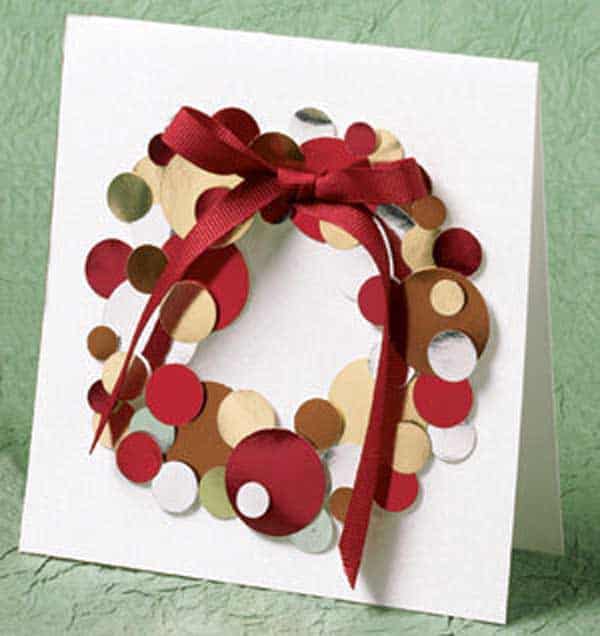 via curbly.com
#33 materialize 3d Christmas trees for your special someone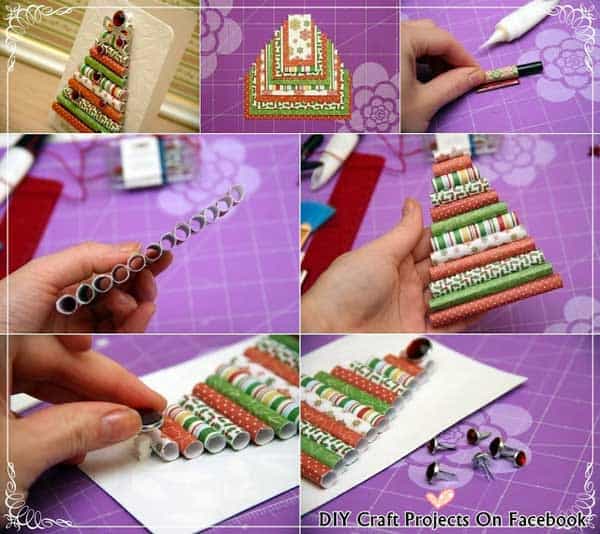 Tutorial @ modishspace.com
#34 spread joy with the right colors

What do you think about this joyful collection of diy Christmas postcard ideas? We would love to hear your opinion in the comment section below.
Related Articles
14 Best Christmas Copper & Rose Gold-Finish Decorations
14 Awe-Inspiring Ceramic Christmas Decorations
16 Best Christmas Glass Ornaments [Bauble & Icicles]
19 Christmas Tree Paper Decorations for Delicate Look
12 Best Christmas Glass Tree Toppers for a Jolly Xmas
14 Best Star Christmas Decorations for a Shiny Christmas
14 Best Christmas Tree Lights to Consider This Year
Learn How to Store Icicle Lights After Christmas
Start The DIY Christmas Gifts Process Early
19 of the Best Candle Gifts Sets & Baskets for Epic Presents | Candles Gift Guide 101
76 Best Lego Gifts & Best Lego Sets for Lego Lovers
14 of the Best Gifts for Sculptors in 2022 | Gift Guide
32 Best Gifts for Marvel Fans of the Realm 2022 | Gift Guide
29 Best Gifts for Interior Designers and Creatives Everywhere | Gift Guide
45 of the Best Gifts for Architects in 2022 | Gift Guide