"Hessian /ˈhɛsi.ən/, or burlap in the US and Canada is a woven fabric usually made from skin of the jute plantor sisal fibres, or may be combined with other vegetable fibres to make rope, nets, and similar products." What has been been a plain boring material used mainly for creating storage sacks for grains has nowadays become one of the most used material in home decor. Its natural cozy feel integrates perfectly into any household, managing to sweeten and warm cold modern abodes whilst adding elegance and class to others. Most people associate the classical burlap with the rustic vibe but its warm hues and aesthetics encourage its usage more and more every single day.
Natural fibers can be successfully used in autumn decorating projects where the fall harvest becomes the main focus of most households. In association with the classical pumpkins and pine cones, acorns and corn the burlap fiber creates the perfect display of nature's gifts in elegant yet cozy creative displays spread around the house in the form of welcoming wreaths, dinner table decorations and so much more. Its usage though can be extended all year long from the upcoming winter holidays where burlap or jute can play a vital role int he creation of cozy Christmas tree garlands and table runner to the springtime revival where flower pots are dressed up in a new natural cloth that unifies your green corner and softens the decor. With these creative ideas in mind we invite you to cast a glance at the gallery below and choose from the 34 Insanely Beautiful Burlap Decor Ideas For Cozy Households displayed your favorite DIY project.We also recommend you to give a closer look to other similar ideas revolving jute or burlap in the following articles:
17 Simple Breathtakingly Ingenious and Beautiful Burlap DIY Fall Decor For Your Home
60 Burlap DIY Projects That Will Add Coziness and Health to Your Shelter
Decorate Your Home With 14 DIY Jute Designs
34  Beautiful Burlap Decor Ideas
#1 cover flower pots with burlap sacks for a natural touch and an integrated vision of your green corner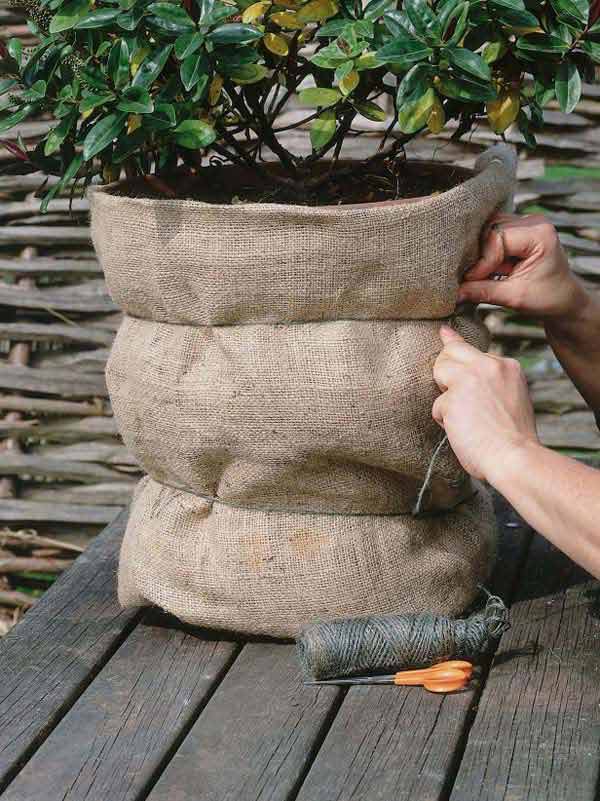 #2 you can actually use burlap as a curtain material that will filter the light and warm the atmosphere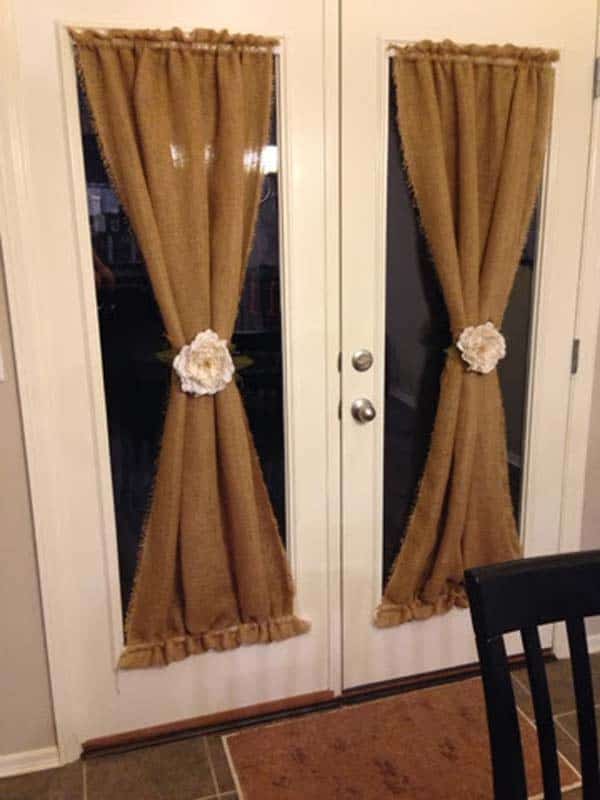 Tutorial: morris6411.blogspot.mx
#3 creating pumpkin fall decorations for your household can revolve around AUTUMN colored burlap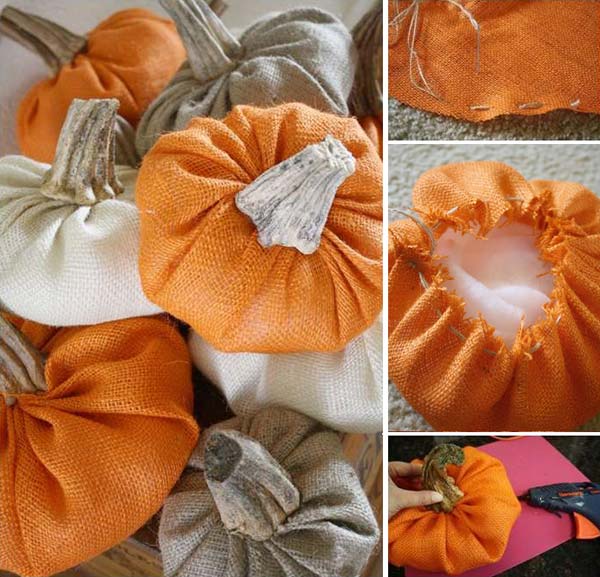 Tutorial: adiamondinthestuff.com
#4 a burlap flower bouquet can become an ever present decor on your dinning room table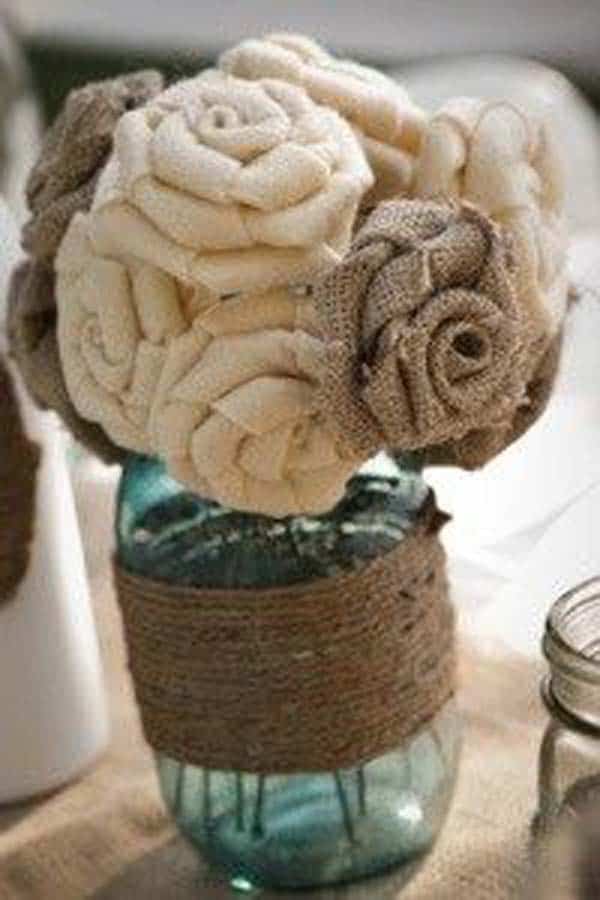 Tutorial: craftaholicsanonymous.net
#5 greet the holidays with burlap christmas stockings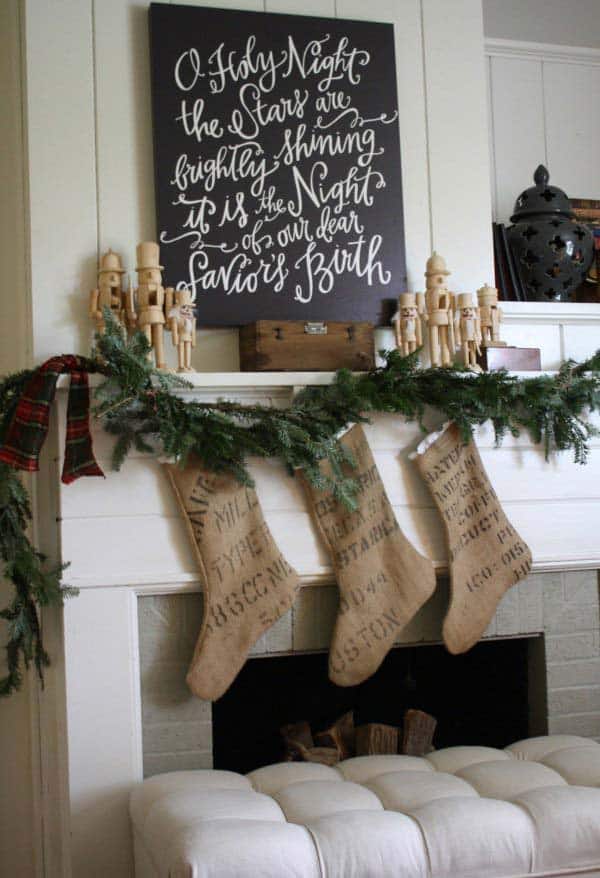 #6 a table runner made of a natural material such as burlap will ad elegance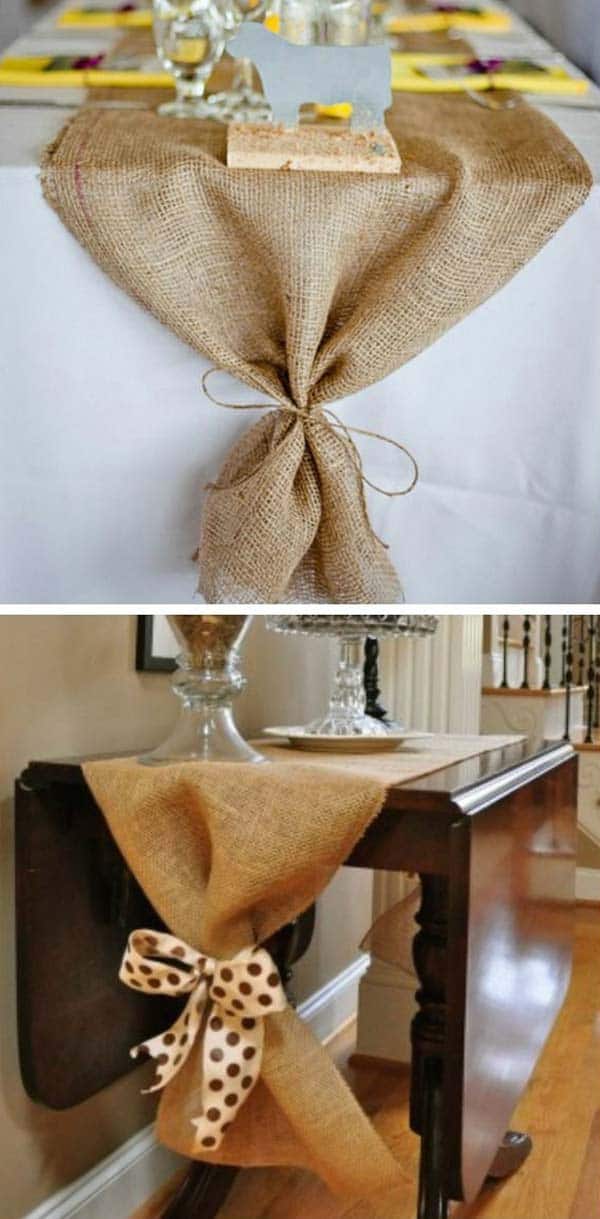 #7 with the holidays approaching at a rapid pace prepare to greet your guests with a beautiful handmade burlap wreath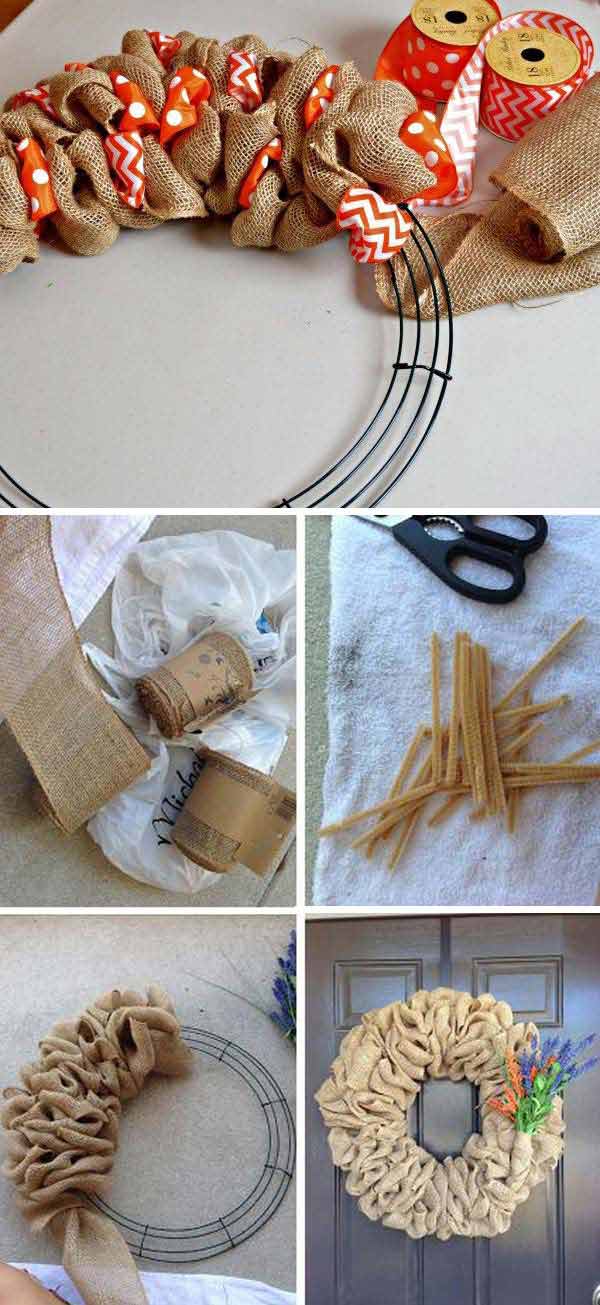 #8 keep a little bit of spring all year long with this burlap flower decoration idea
#9 decorate your fireplace mantel with natural organic burlap garlands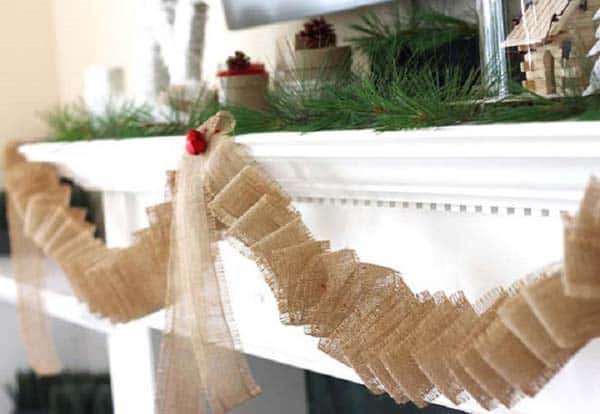 #10 you can even add a set of twinkling lights and red and green bows to keep up with the holiday theme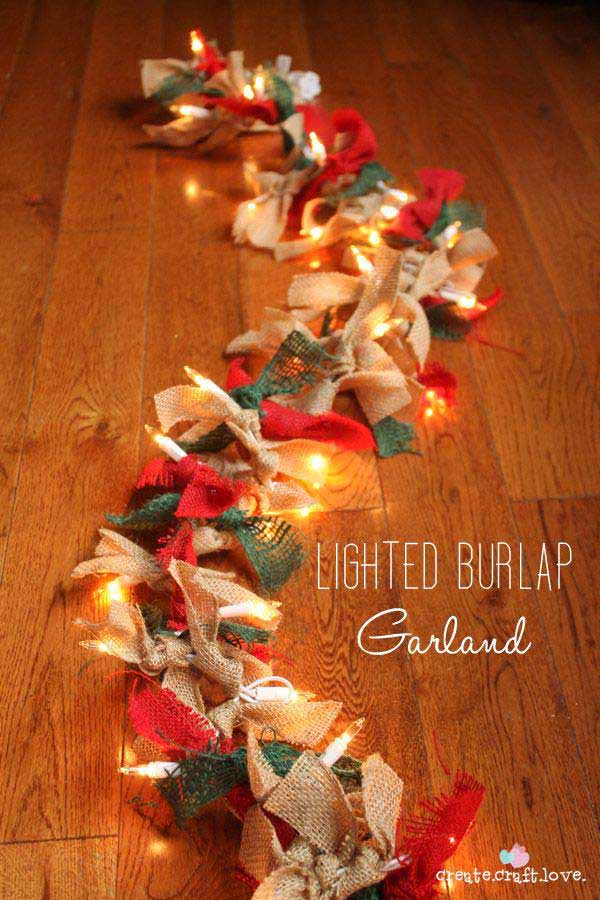 #11 Christmas tree decorating with gold and coppery hues accentuated by the neutral balanced beige burlap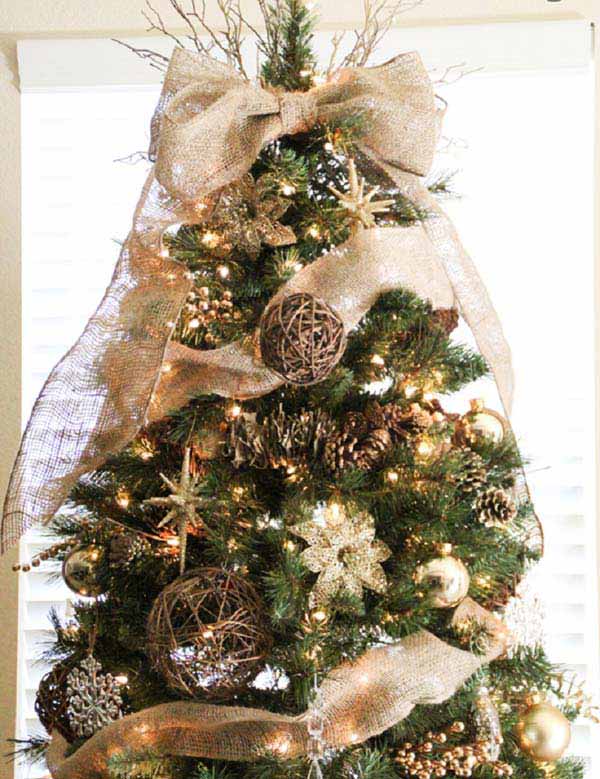 #12 be creative and design your own headboard by using alternating burlap and lace stripes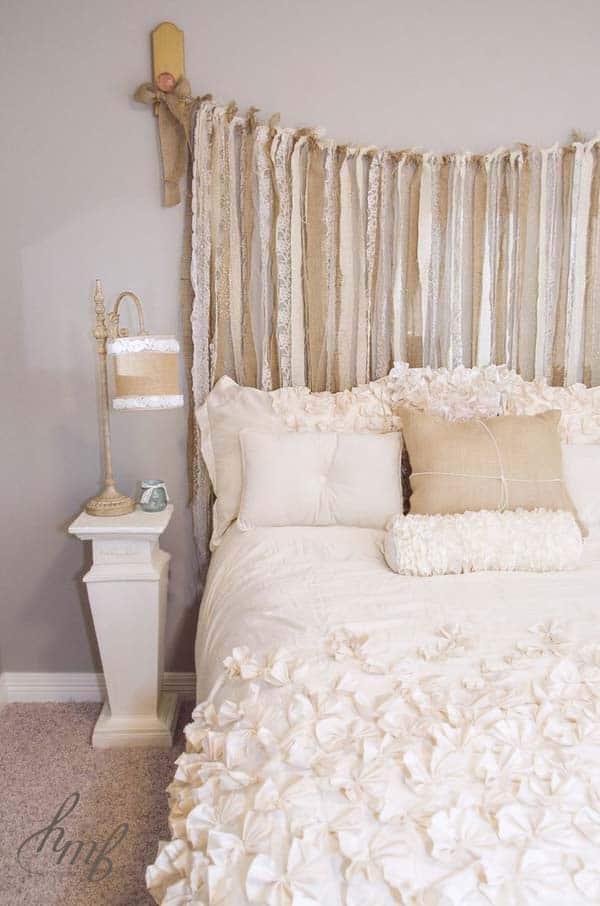 #13 create a customized table math by stenciling a wonderful message on an elegant burlap piece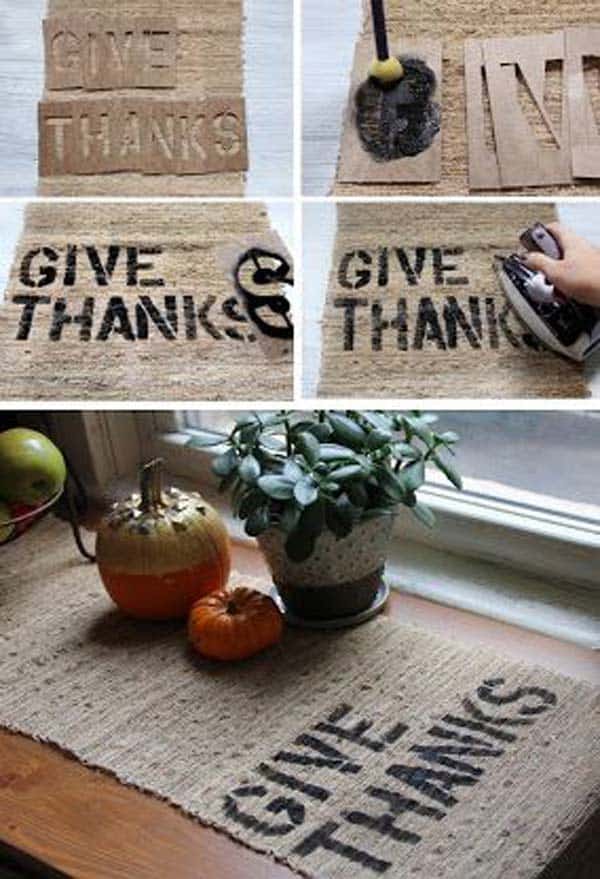 #14 a burlap sack exposing a christmas tree gift seems like an interesting decoration idea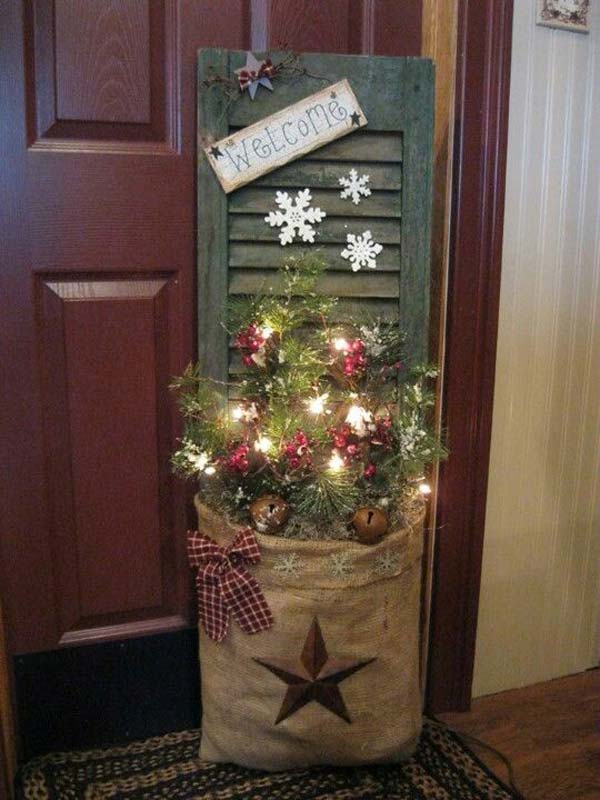 Source: christmas4u.tumblr.com
#15 this diy burlap fabric planter idea will transform your backyard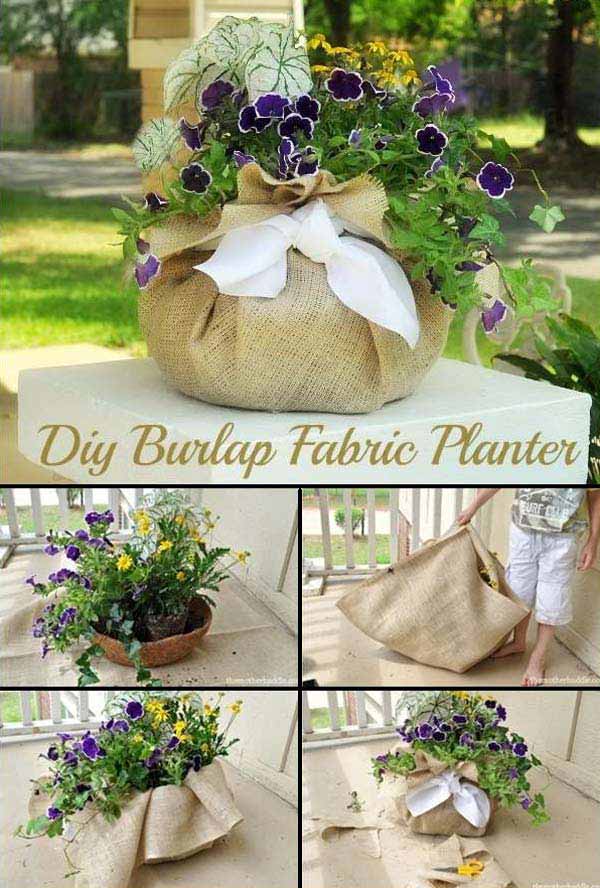 #16 use toilet paper rolls and burlap to create napkin rings for your dinner table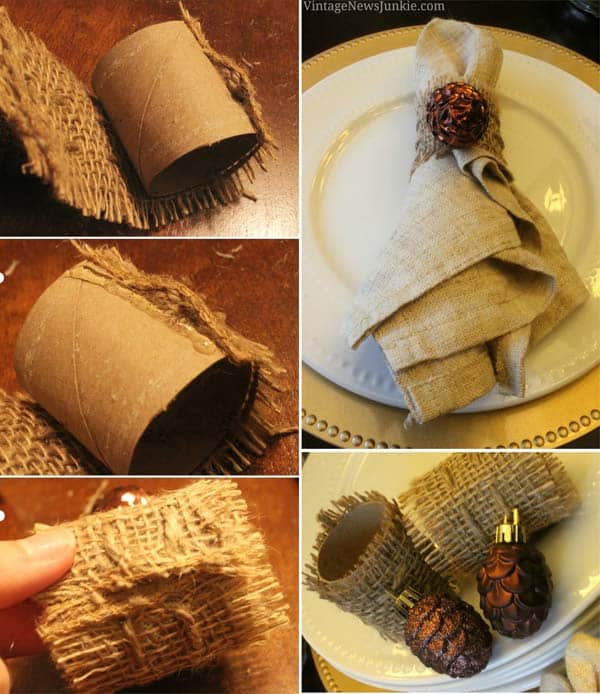 Tutorial: vintagenewsjunkie.com
#17 enjoy season weather on your porch with burlap covered pillows and fluffy blankets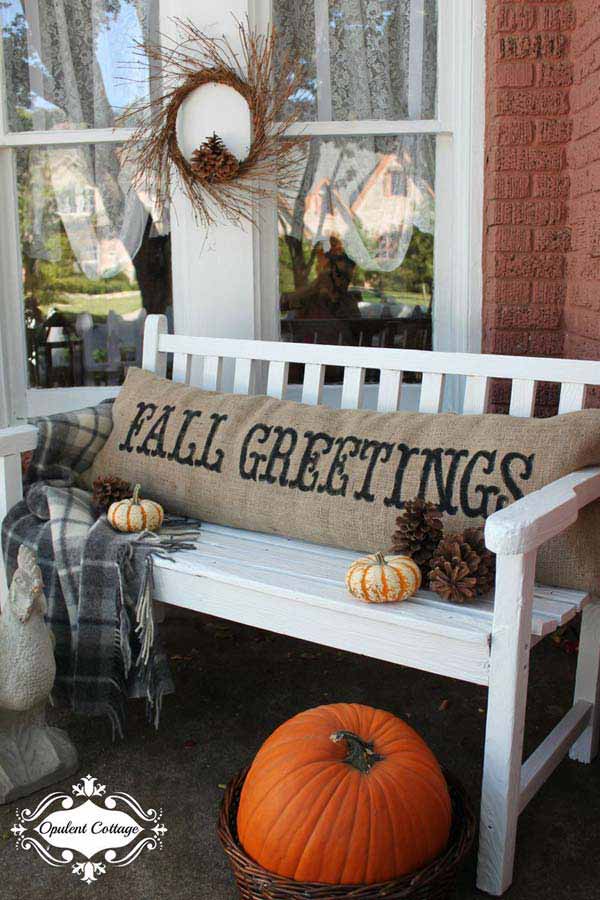 Source: opulentcottage.typepad.com
#18 burlap is a creative alternative to gift wrappings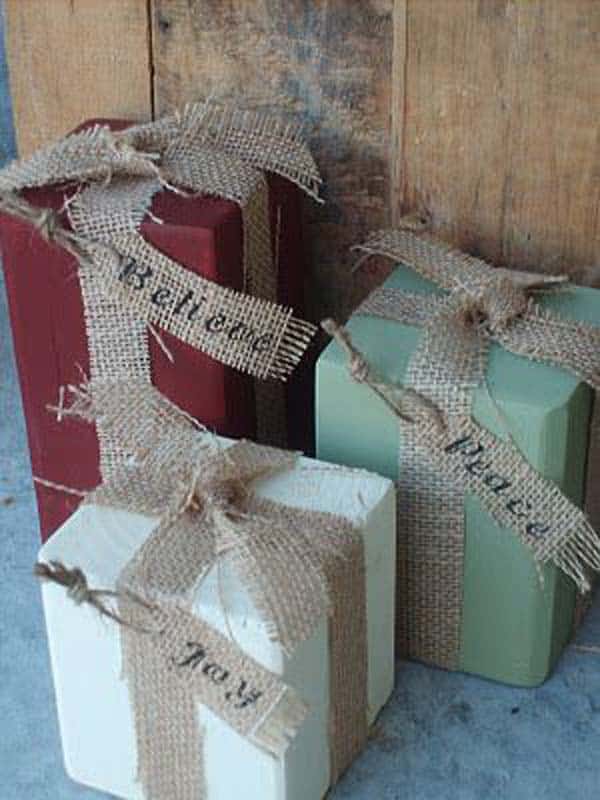 Source: craftcritters.blogspot.com
#18 add coziness to your kitchen decor by creating fun diy burlap no sew valances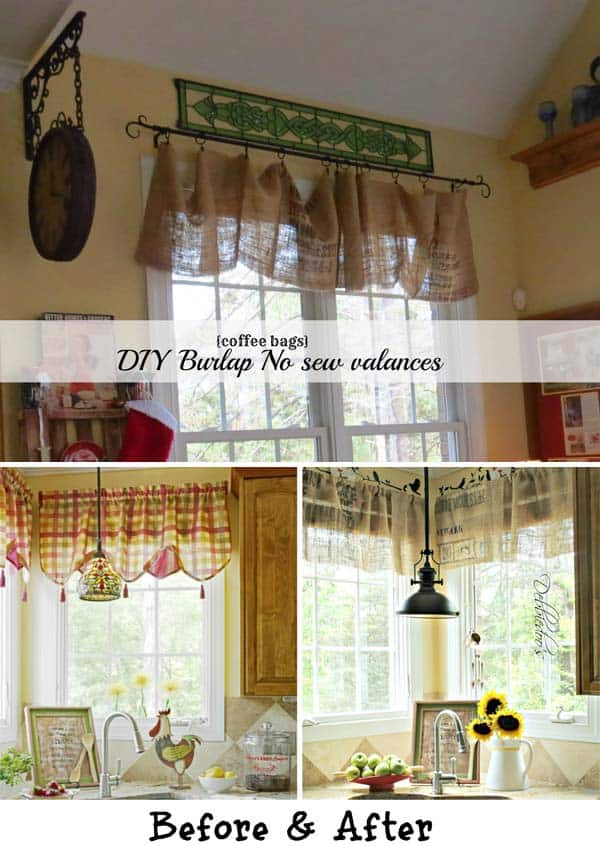 Tutorial: debbie-debbiedoos.com
#19 natural materials such as wood and burlap can serve as a wonderful background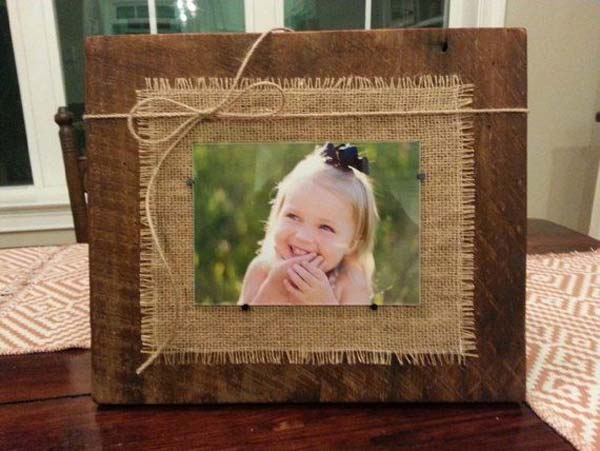 #20 use burlap strips to weave a BEAUTIFUL table math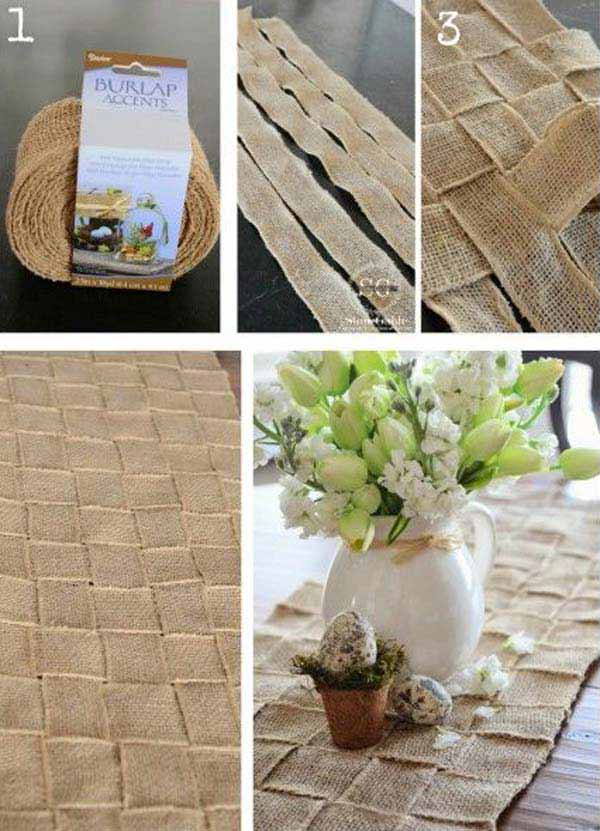 #21 burlap stockings integrate perfectly into the christmas spirit

Tutorial: cookiescraftsandchaos.com
#22 spread the holiday joy everywhere and announce its coming starting with your mail box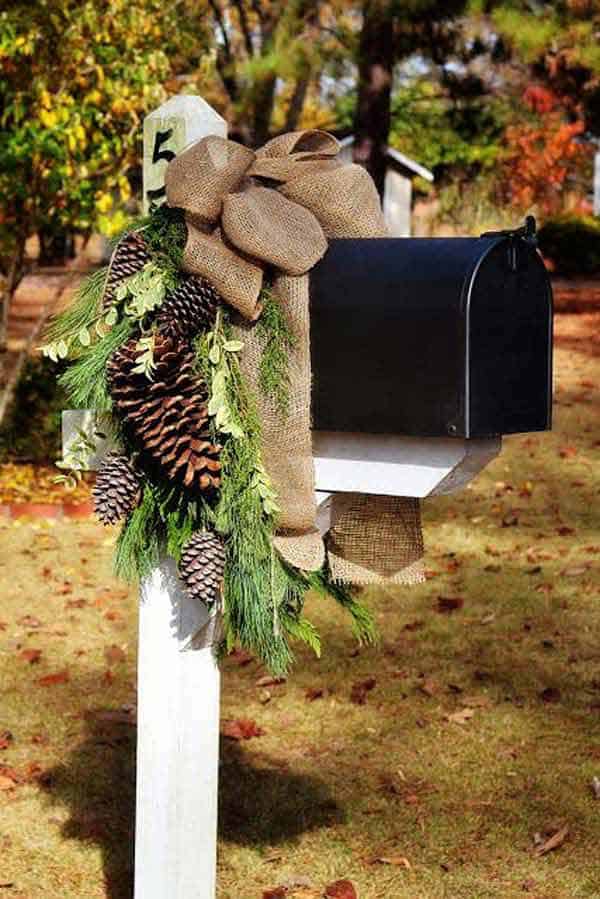 Source: radiobutlers.blogspot.com
#23 diy utensil holder perfect for an outdoors picnic of a buffet party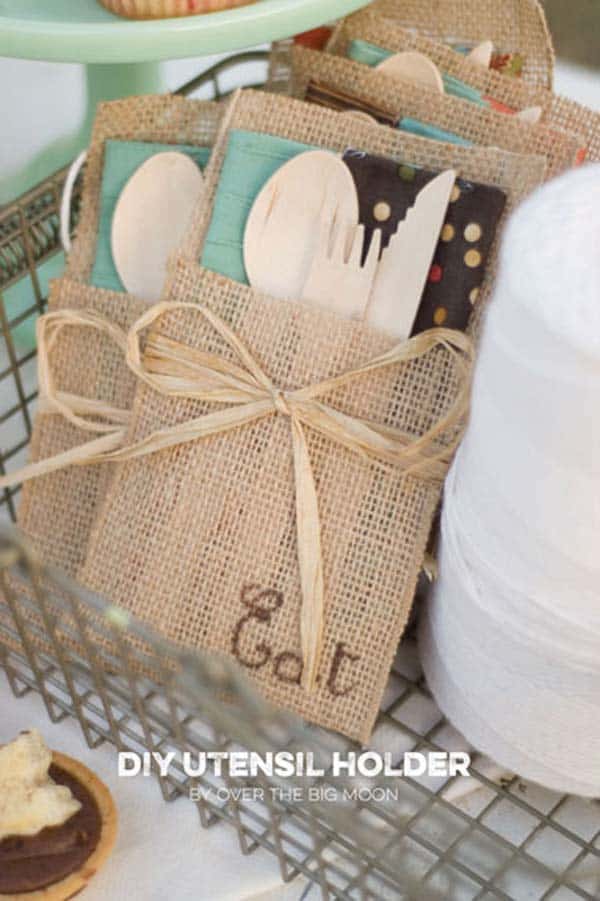 #24 creative diy burlap garland perfect for your fireplace mantel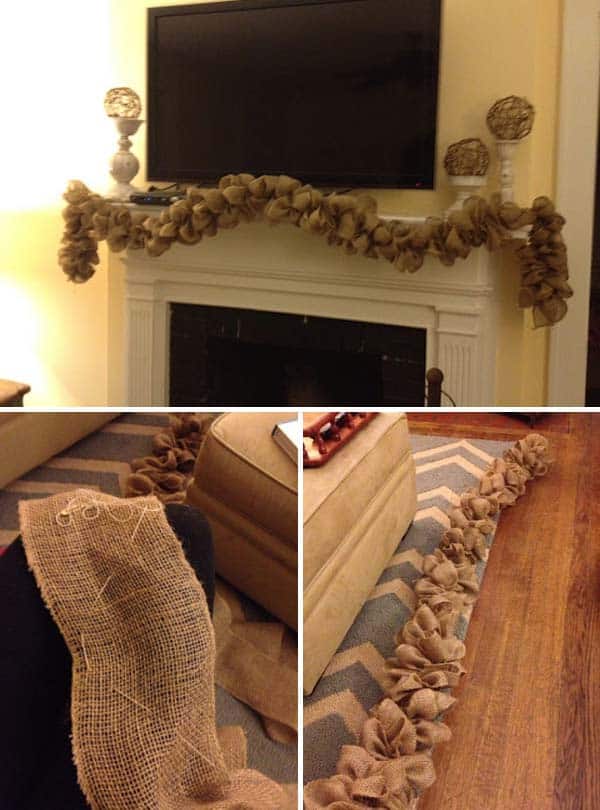 Tutorial: lifeinhighcotton.wordpress.com
#25 BARN-WOOD and burlap picture frames will add a homey feeling to your household
Tutorial: shopcraftwarehouse.blogspot.mx
#26 turn a simple plain white fabric table cloth into something unique by adding burlap FINISHES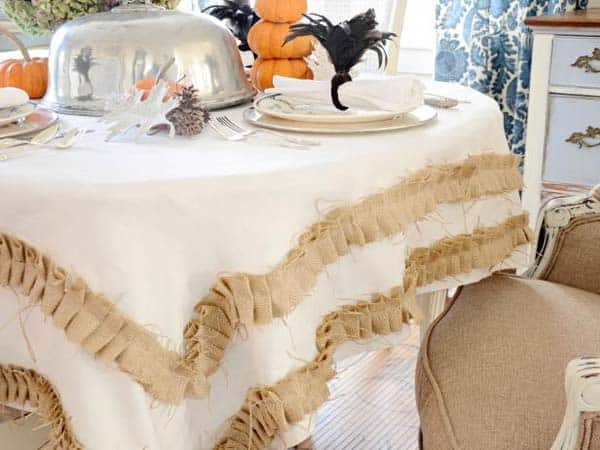 #27 express your gratitude with this creative thankful burlap garland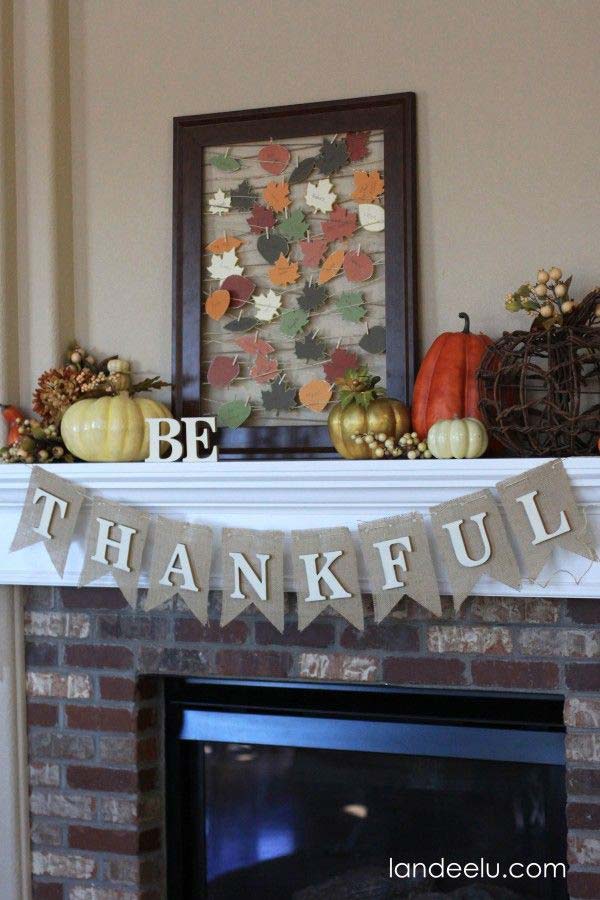 #28 filter the light entering your household by adding quick burlap curtains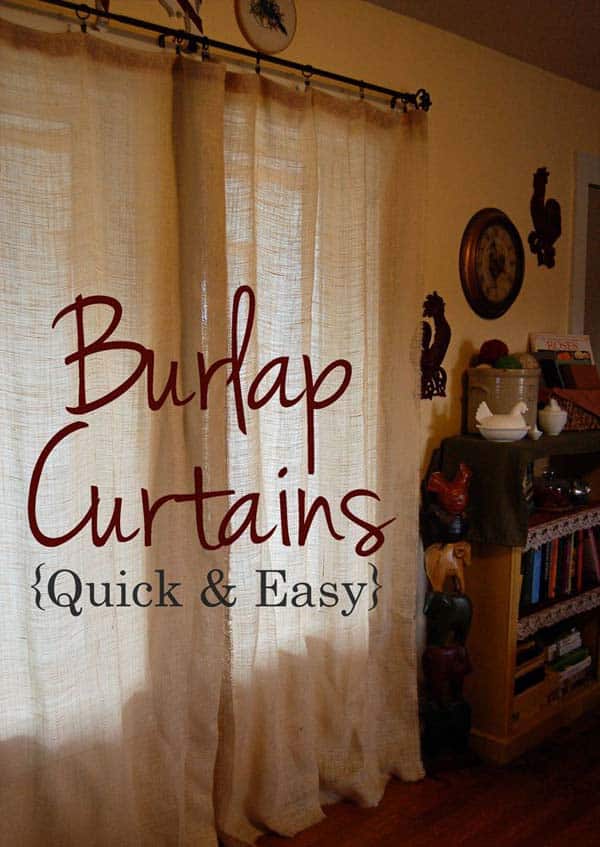 Tutorial: chickenscratchny.com
#29 create your  own christmas tree yourself from burlap layers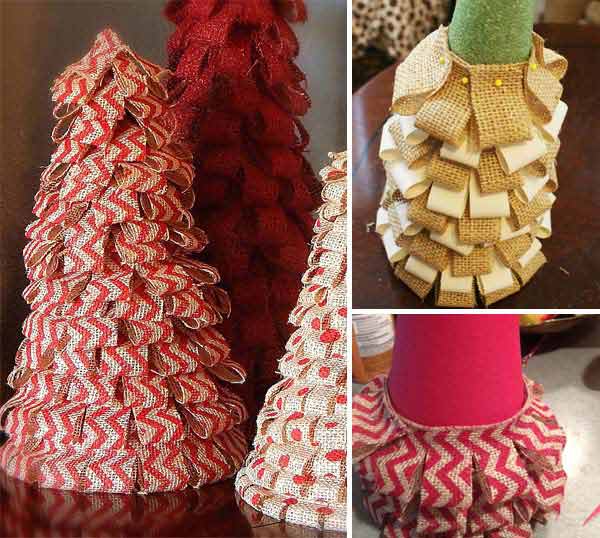 Tutorial: inspiringhomestyle.com
#30 use a burlap valance to skirt a chair
Tutorial: junkchiccottage.blogspot.com
#31 dress up your trash can in BURLAP ribbon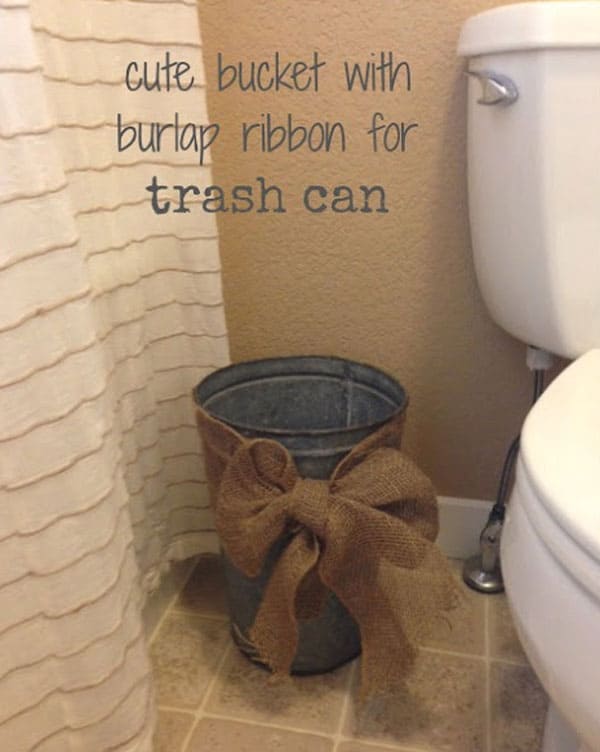 Source: littlebrags.blogspot.com
#32 ORGANIZE your office space utensils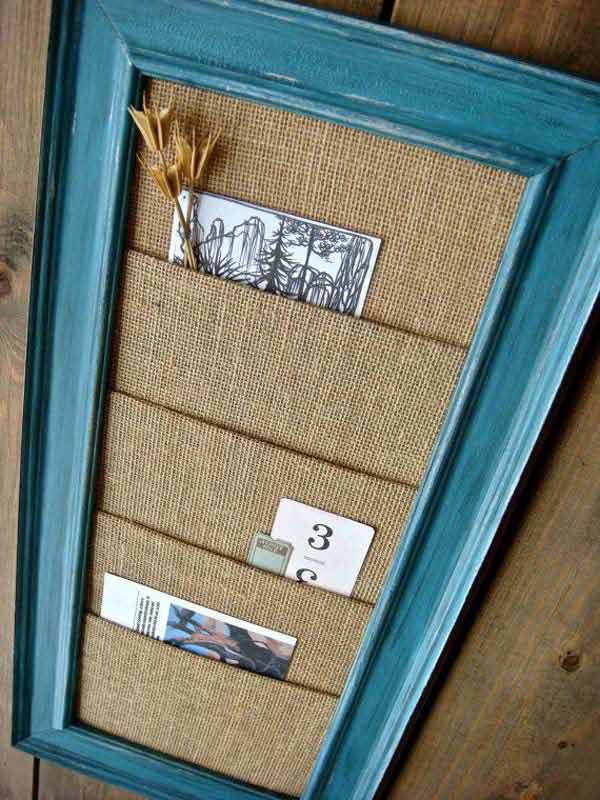 #33 wrap delicate candles in burlap ribbon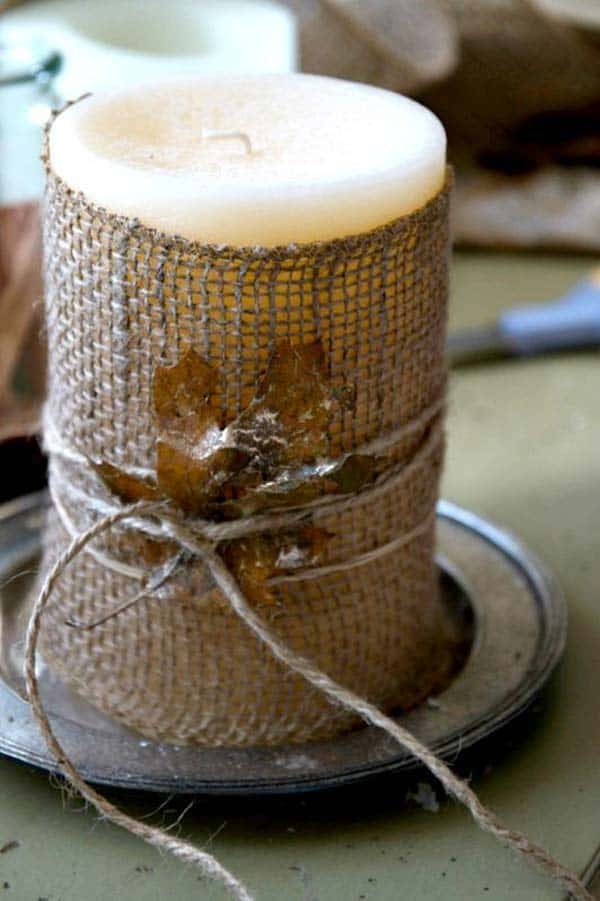 #34 use burlap FABRIC as a painting canvas and express your IMAGINATION freely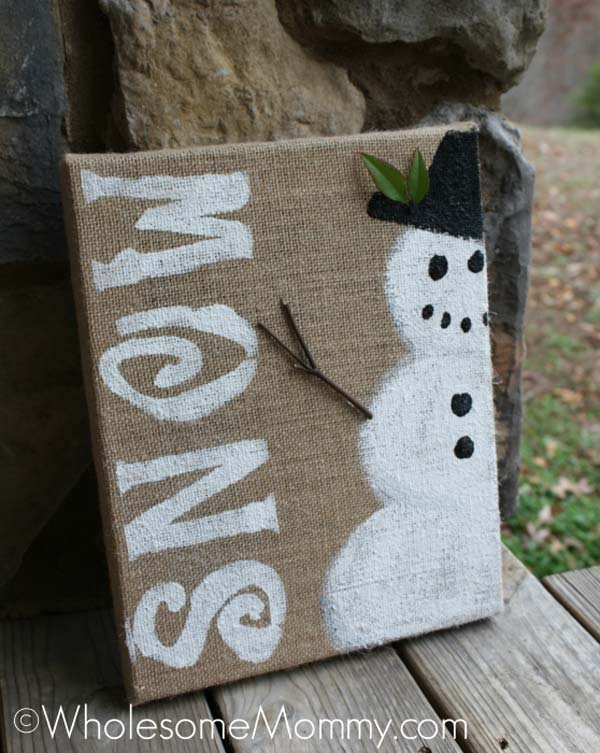 What is you take on using eco friendly natural fibers in our households? We would love to hear your ideas in the comment section below.