Disclaimer | This article may contain affiliate links, this means that at no cost to you, we may receive a small commission for qualifying purchases.
Kitchen cabinets represents furniture that is built into your kitchen walls for the purpose of storing food, utensils, flatware and any other items you may need to have at your disposal. Appliances can be also integrated into them for easy access and sensible spacing. They can be vanished, or painted in any color you desire to blend in with your decor. The purpose of vanishing or painting the wood cabinet is to protect and preserve its fine finish. If you decide to have an island in your kitchen, it would certainly add to its decor to have it blend in with your kitchen cabinets. If you want solid wood cabinets, then oak would be your most suitable choice which by the way is not as costly as teak.
You also have to decide whether or not you want framed or frame-less cabinets. In this article you will notice that not all the cabinets have frames, some are contemporary while others are plain traditional. Here to help you are 34 gorgeous kitchen wood cabinets to choose from for your kitchen decor.
Gorgeous Kitchen Cabinets
#1 hickory kitchen cabinets are always such an immense enhancement to your kitchen decor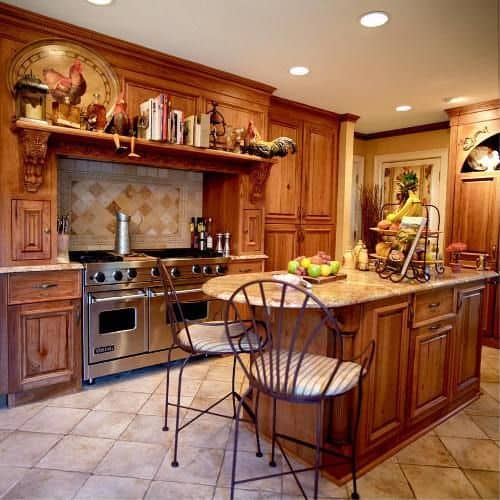 #2 cream color kitchen wood cabinets – love how the cabinets enclose the appliances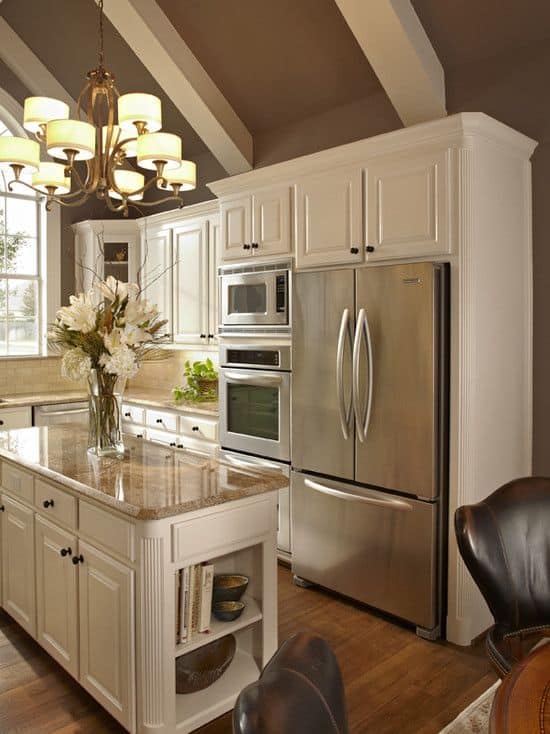 #3 dark brown cabinets with stone back splash wall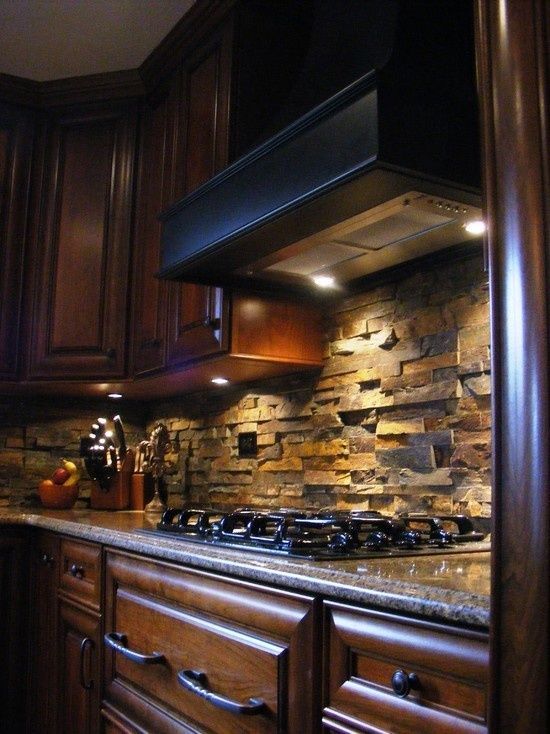 #4 beautiful rustic hickory wood kitchen cabinets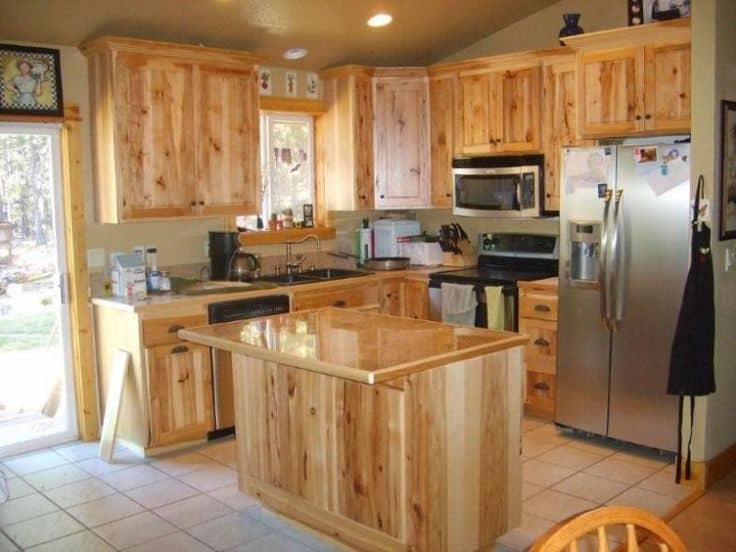 #5 great lighting in this kitchen decor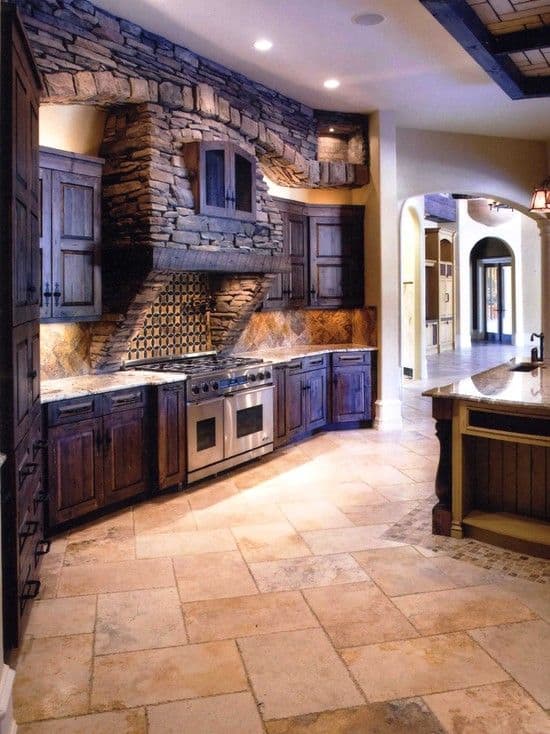 #6 round-up stunning gray kitchen cabinets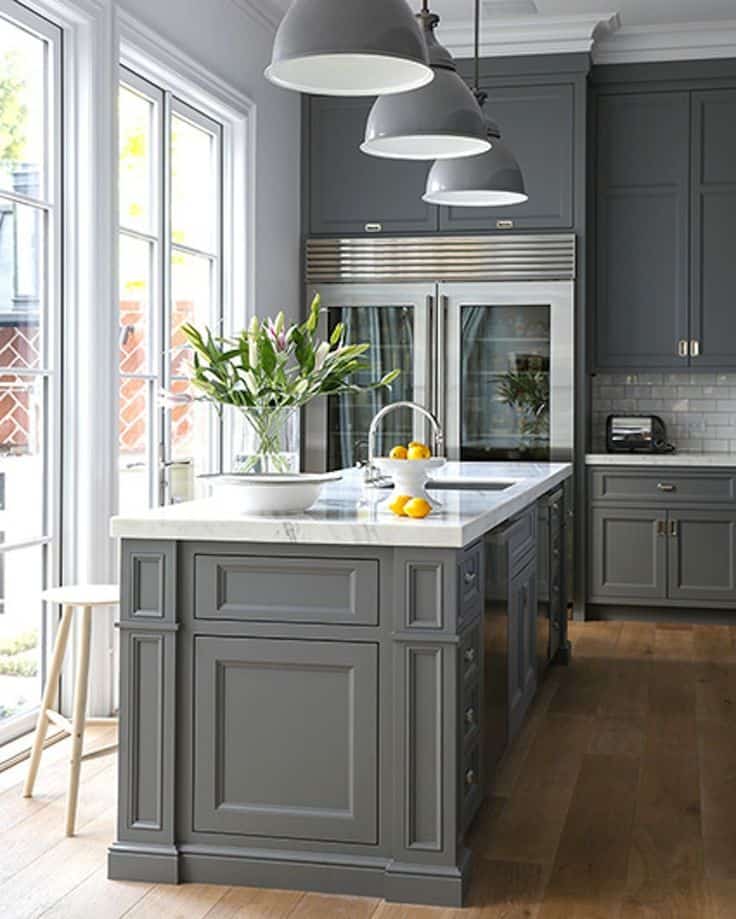 #7 white wood cabinets are always so elegant and classic in a kitchen decor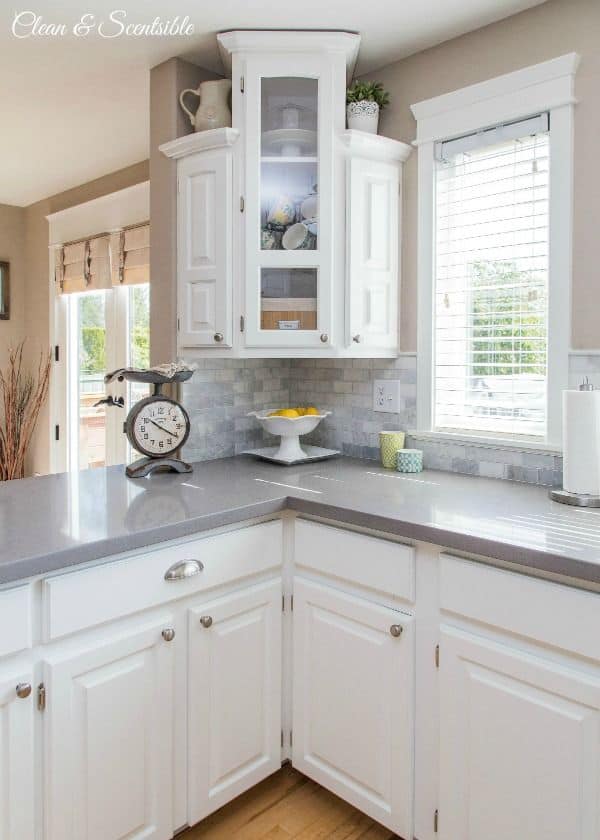 #8 love the contrast of the lightly colored stained floor against the dark kitchen cabinets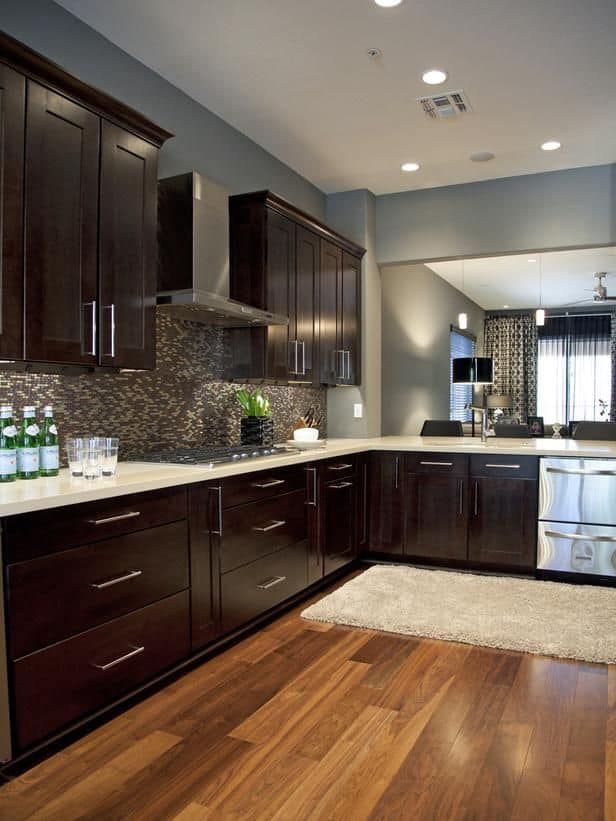 #9 cream kitchen cabinets are always a classic
Source: robisonkitchenandhome.com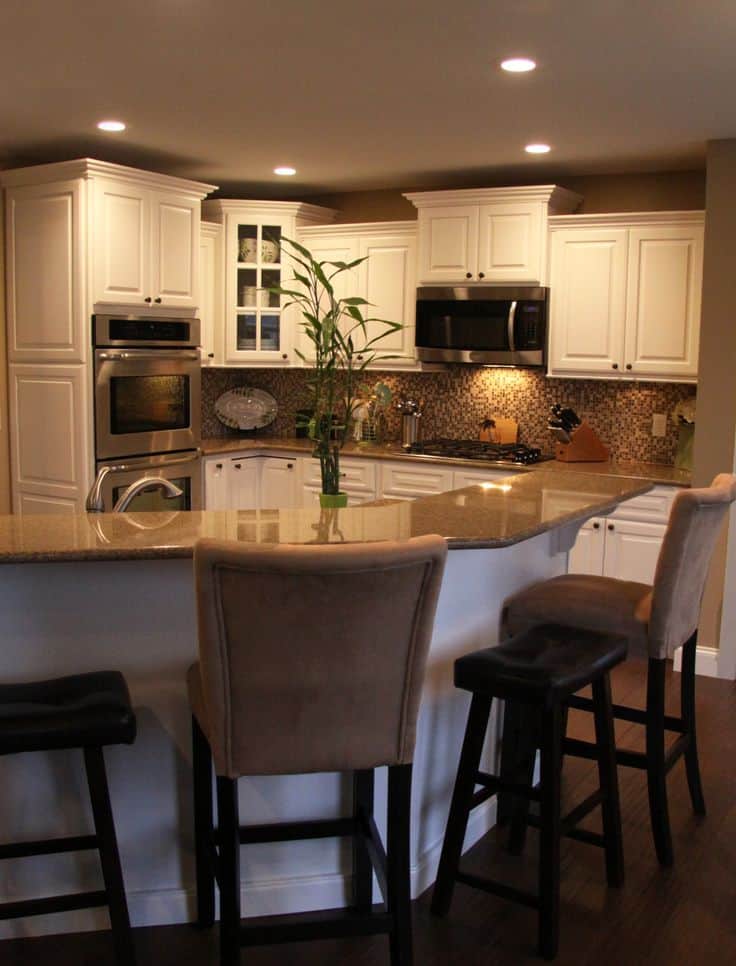 #10 superb blending of the kitchen cabinets and the island in this decor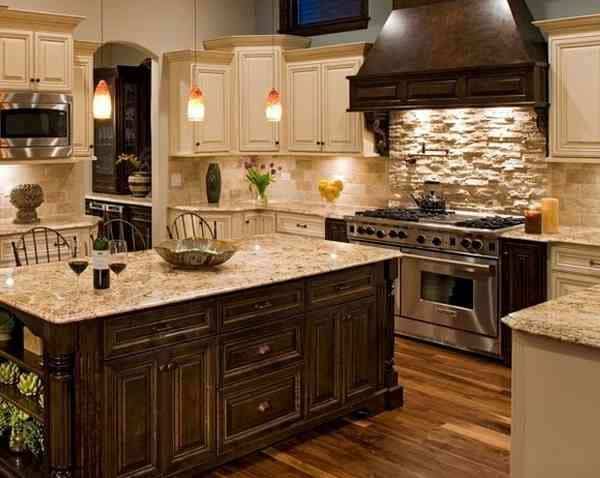 #11 blue kitchen cabinets can bring such a distinctive lift to your kitchen decor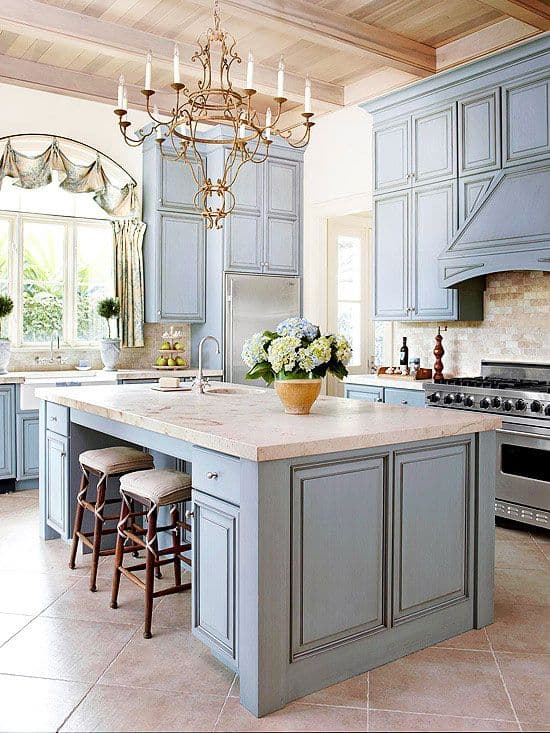 #12 yellow painted walls with dark kitchen cabinets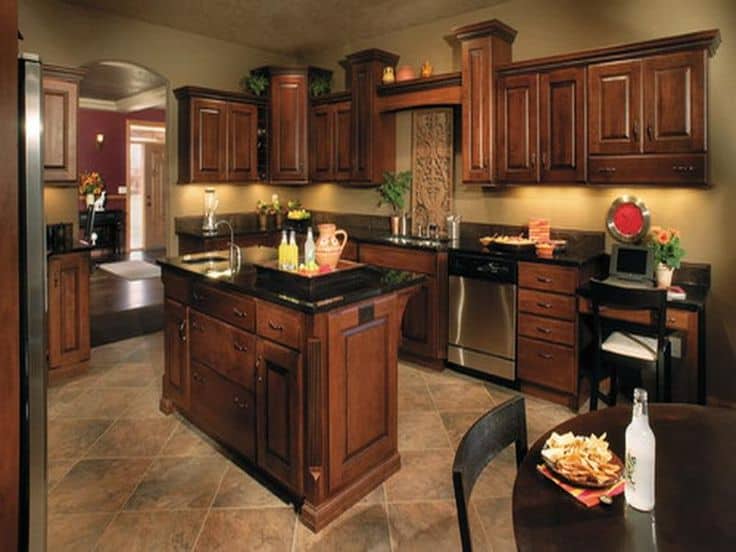 #13 glossy counter tops surrounded by wood kitchen cabinets
#14 pretty rich looking extended kitchen cabinets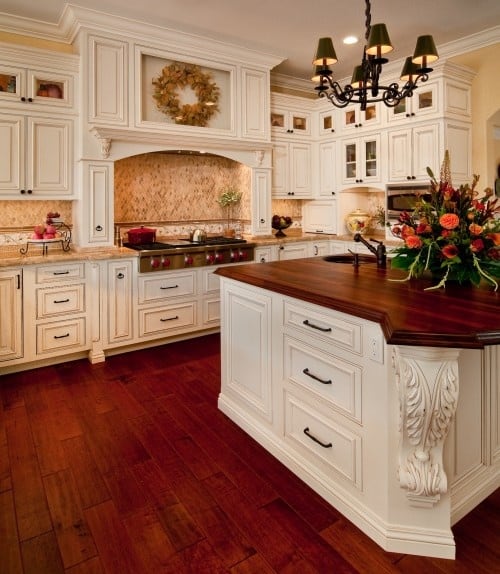 #15 traditional blue kitchen cabinets
Source: kitchen-design-ideas.org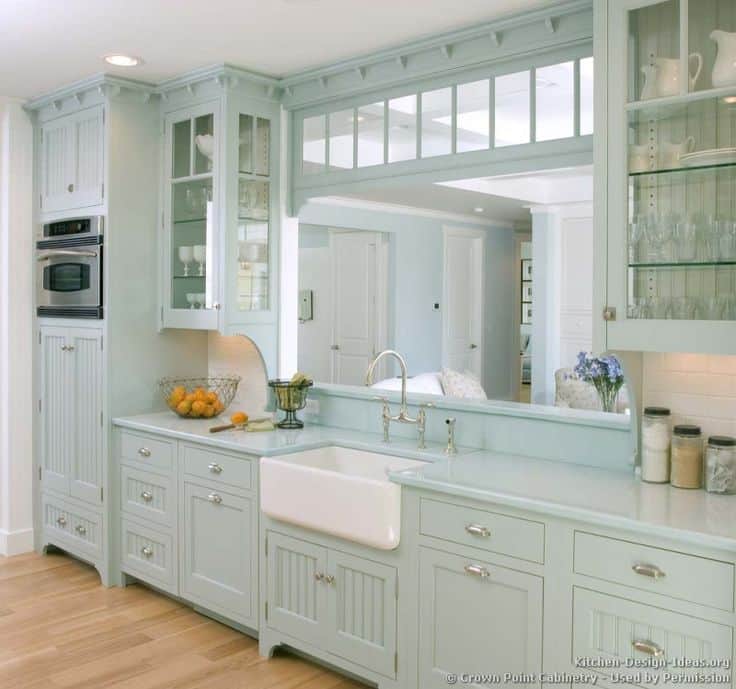 #16 simple wooden kitchen cabinets with stylish backsplash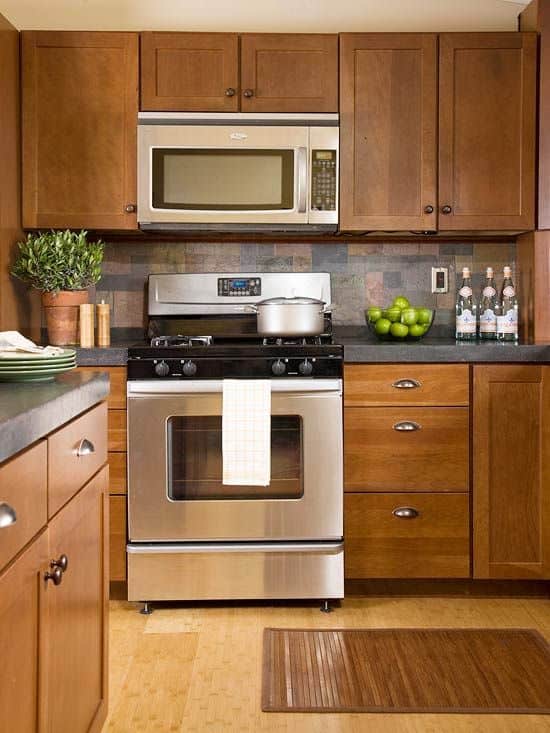 #17 rustic kitchen cabinets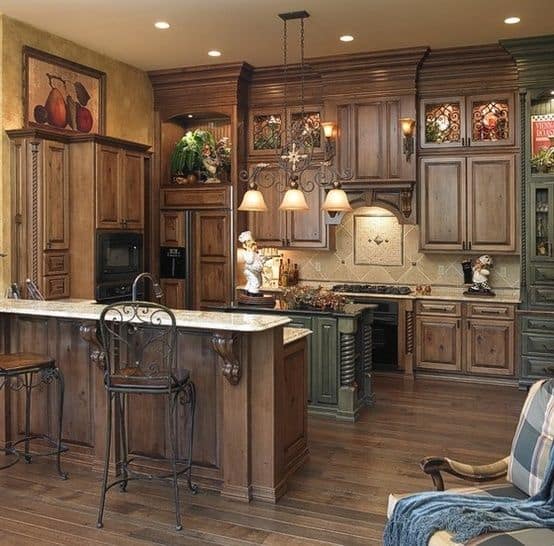 #18 great contrast of white kitchen cabinets with dark counter tops and floor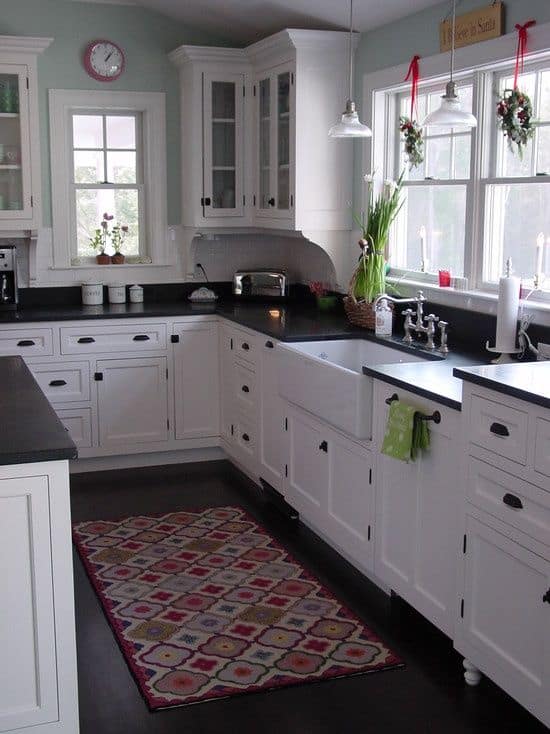 #19 dark maple kitchen wood cabinets with granite counter tops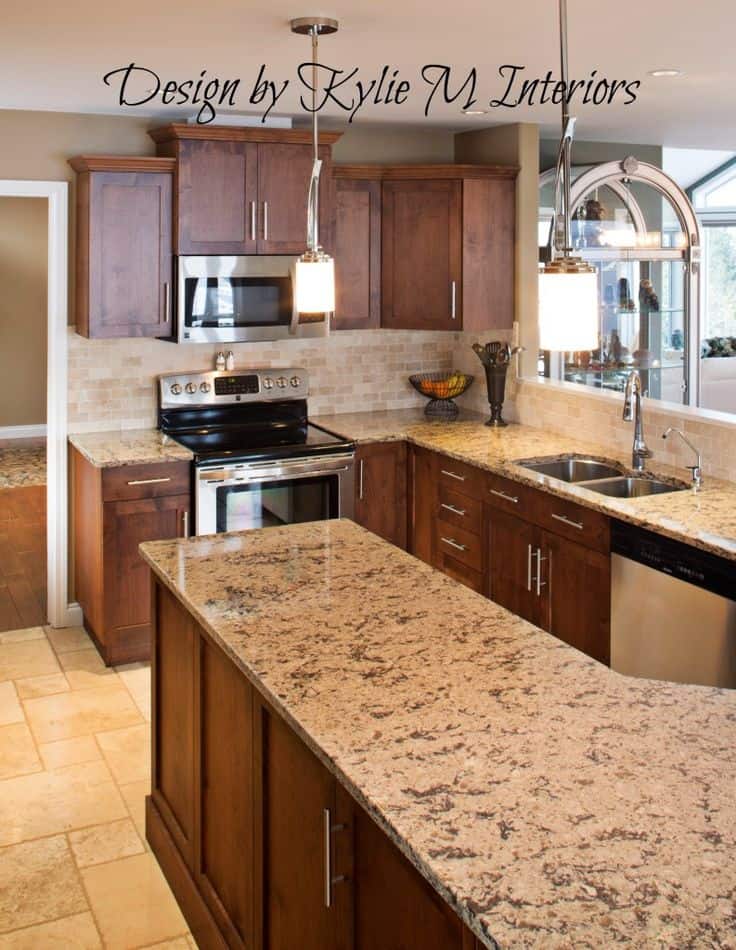 #20 rustic kitchen floor under the lighting fixtures that cause these wood cabinets to look outstanding in this decor
#21 dark hues in wooden cabinets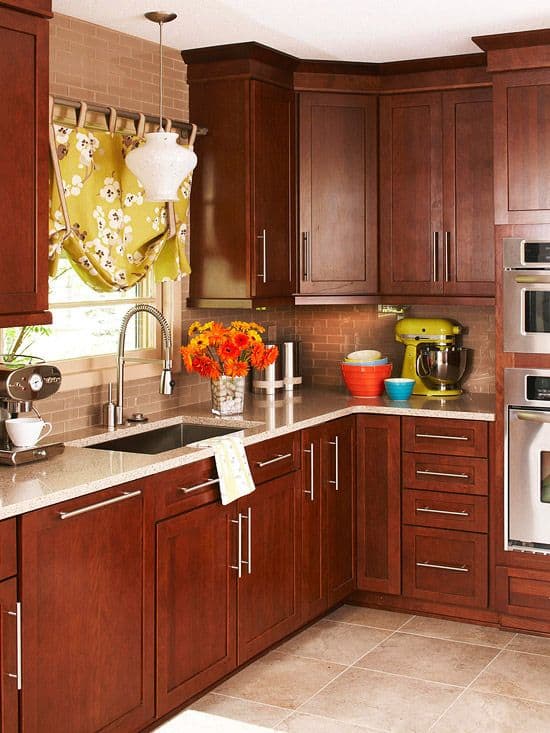 #22 dark kitchen decor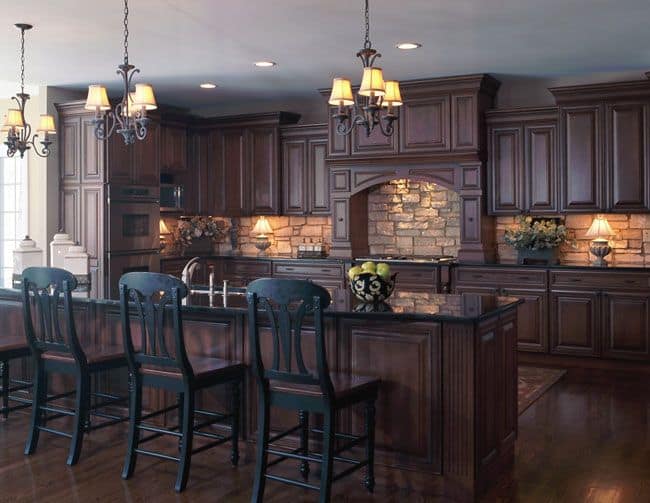 #23 white lighting fixtures over dark kitchen cabinets and light colored granite counter tops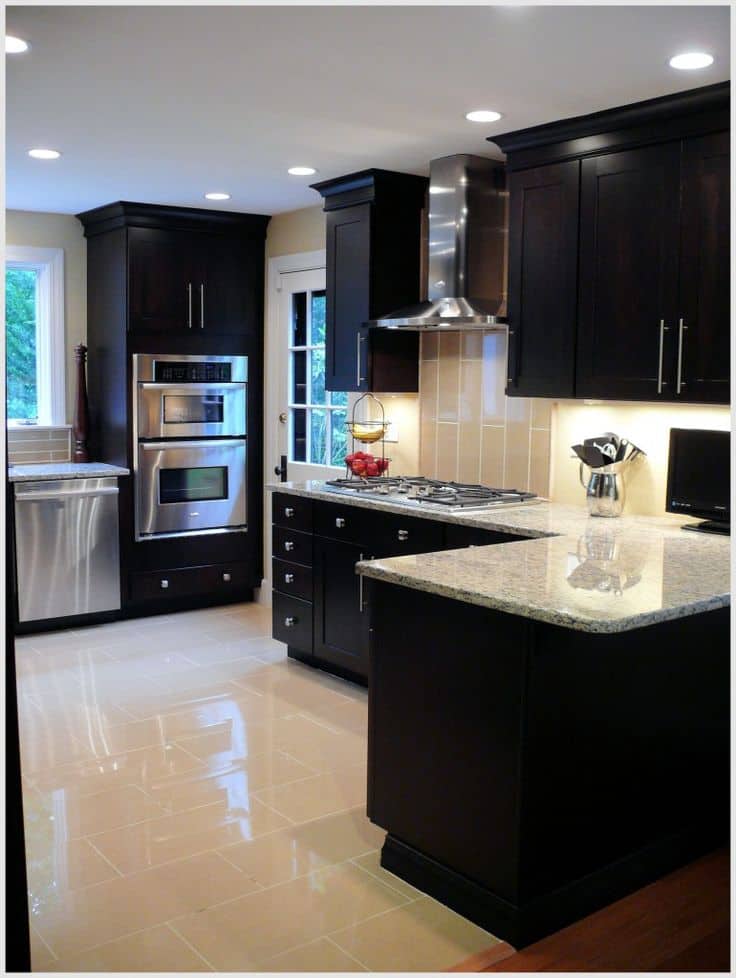 #24 beautiful laminate kitchen backsplash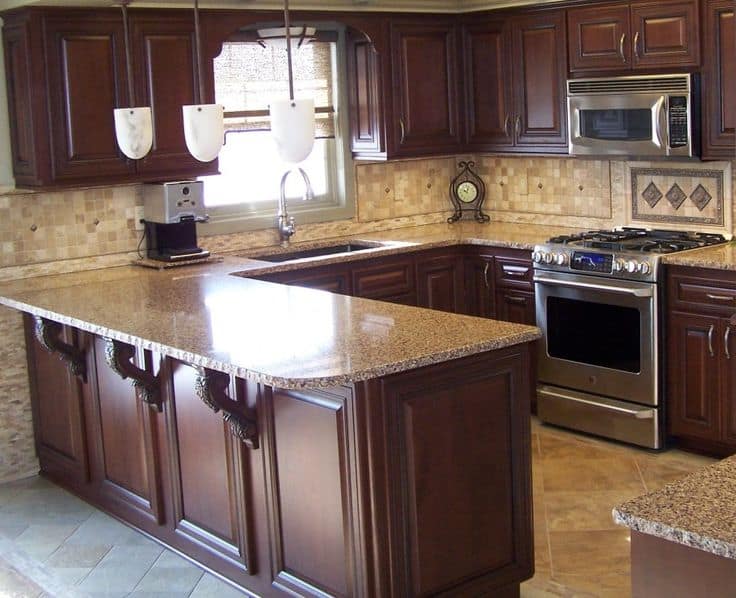 #25 contemporary kitchen decor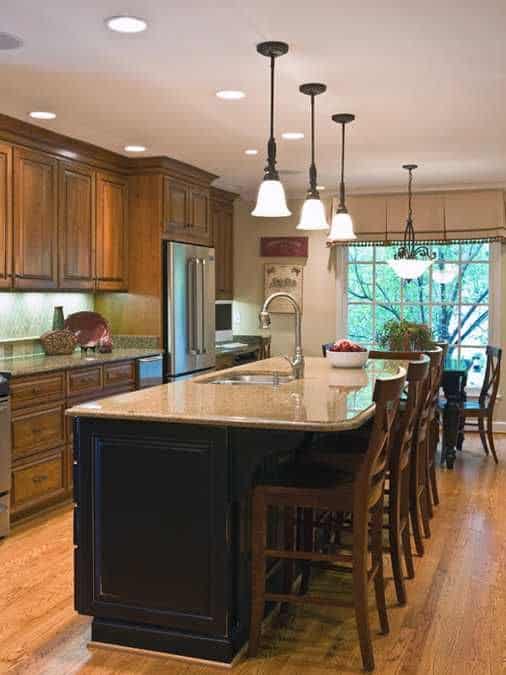 #26 a small space can still be designed with lush kitchen cabinets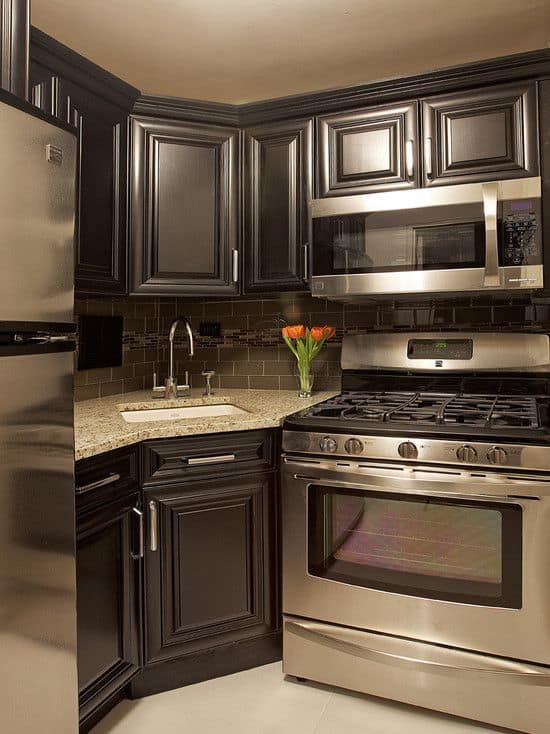 #27 another set of beautiful hickory kitchen cabinets
Source: woodhallowcabinets.com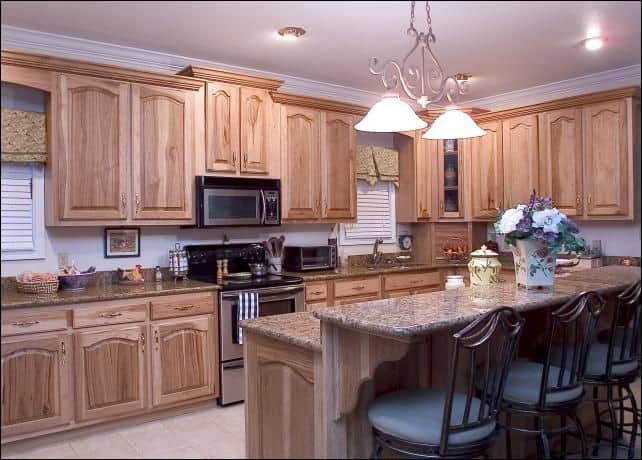 #28 gorgeous kitchen cabinets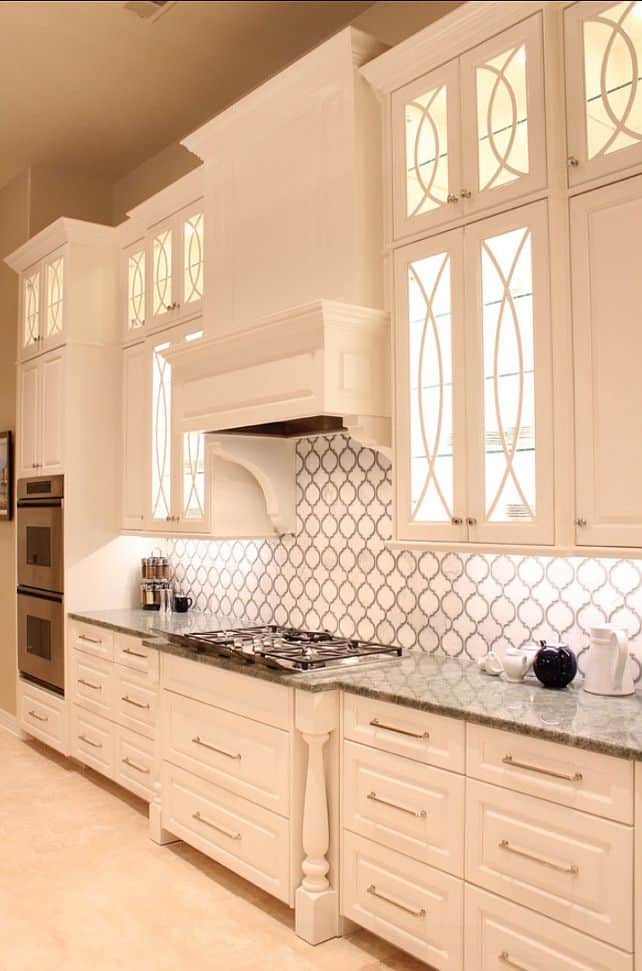 #29 kitchen cabinets amid rustic decor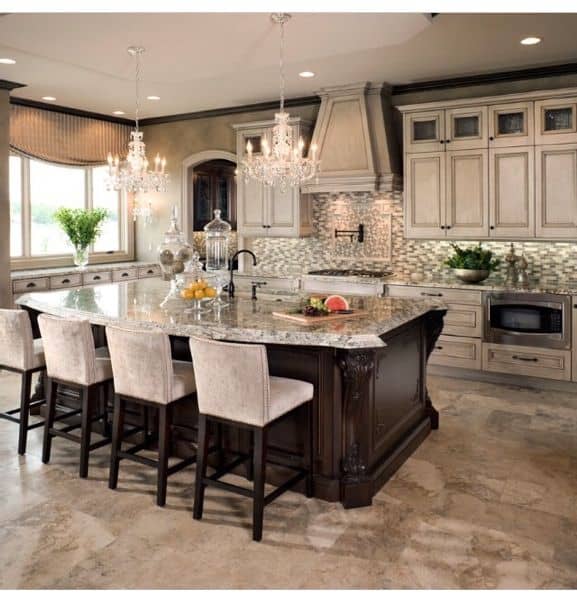 #30 traditional kitchen cabinets with added plate rack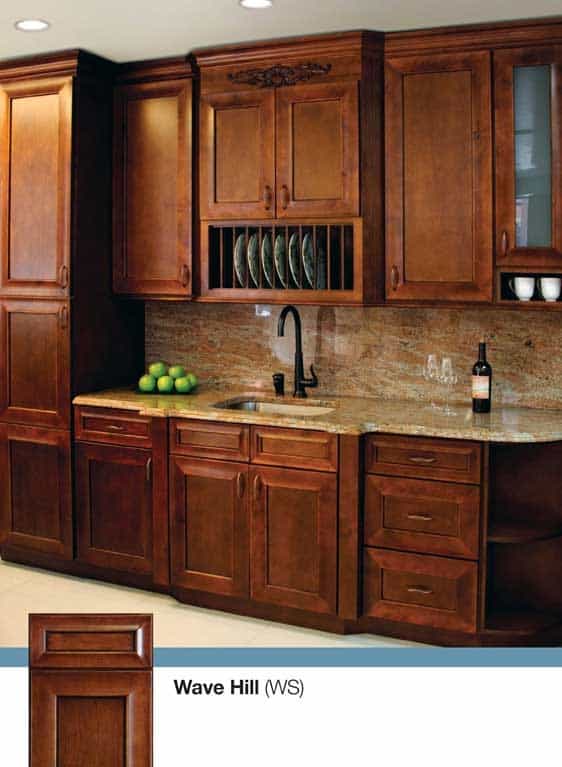 #31 everything you ever dreamed your kitchen would be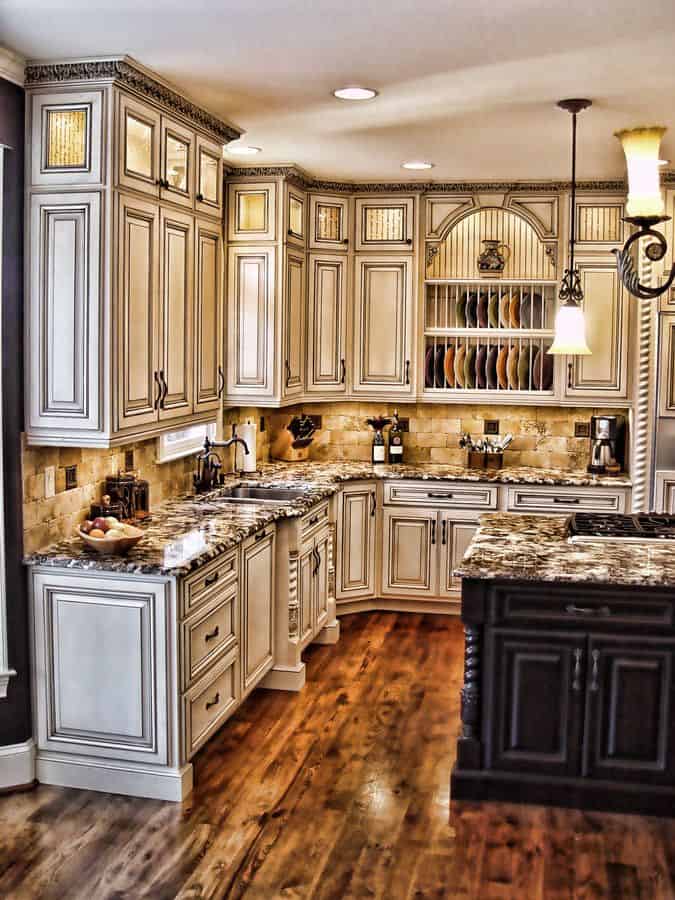 #32 blue painted kitchen wood cabinets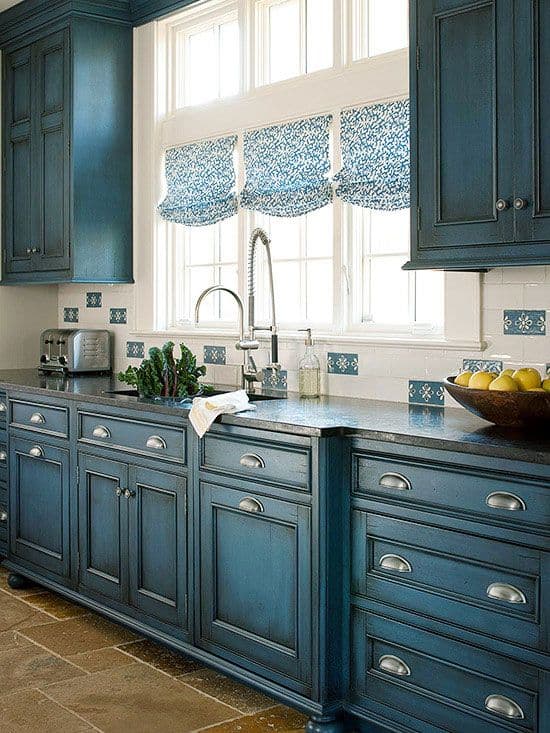 #33 knotty alder wood kitchen cabinets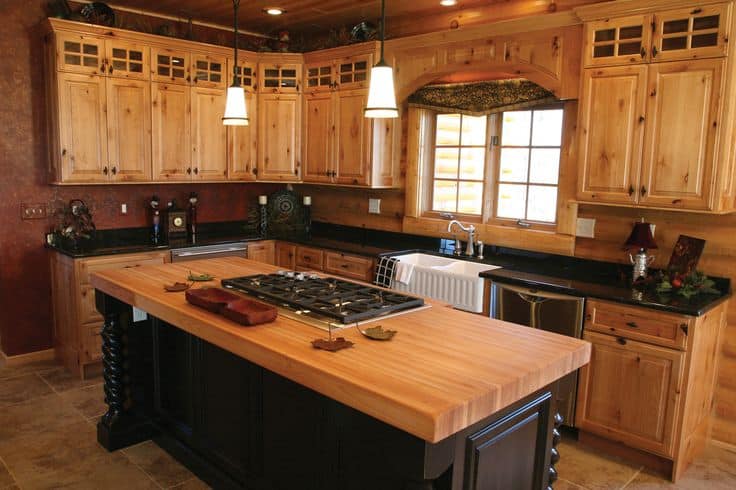 #34 bright light fixtures to show up these dark kitchen cabinets under a vaulted ceiling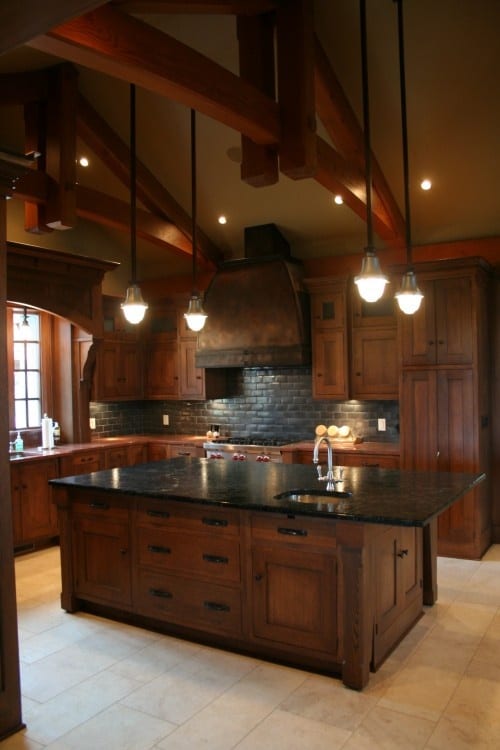 This is just part 1 of this two part article. Part 2 will be soon to come. Your feedback on this article can be placed in the comment section below so feel free to share your input on this matter.