Driftwood carries its own history in our home, its own path through the world. We invite you to cast a quick glance at the DIY driftwood decor ideas and simple glaze at the immense beauty showcased by the piece of wood, glaze at the tremendous amounts of details organically developed along a few centimeters and wonder how world`s most extraordinary architect, nature, could have realized it better.
Naturally beautiful textures can be brought into the picture to wise use of driftwood pieces, pieces that can be combined with inexpensive textiles, rope segments or various wires in extraordinary pieces. Cast a glance at the gallery below and surge inspiration for your next DIY project.
#1 Driftwood Sail Boats Bringing Vintage Textures Into the Scenery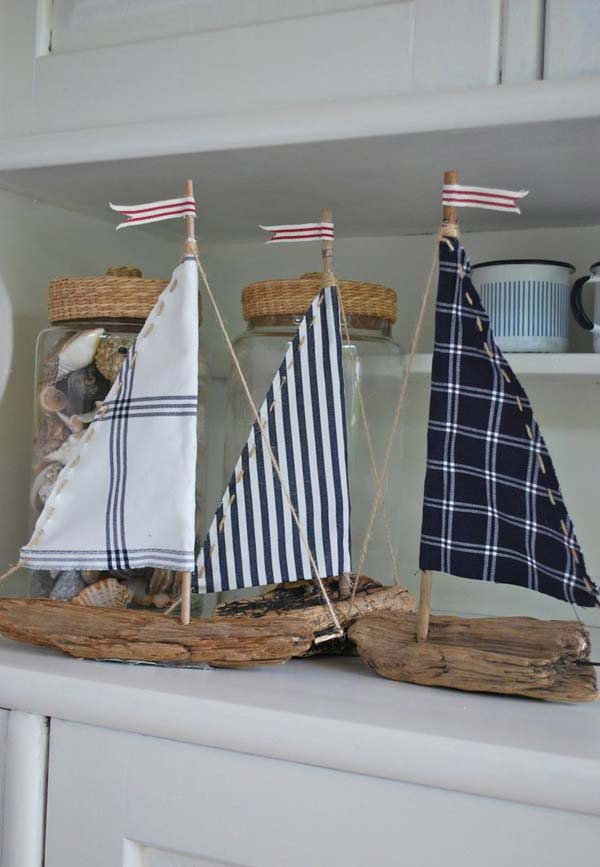 #2 Sculptural Branch Handrail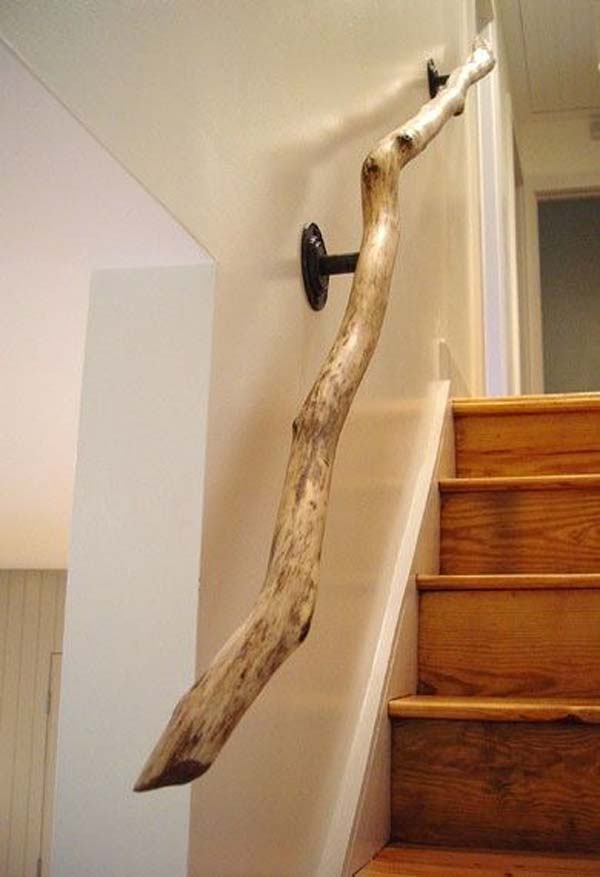 via indulgy.com
#3 Small Driftwood Pieces Wrapped Around a Candle in a Scandinavian Interior Design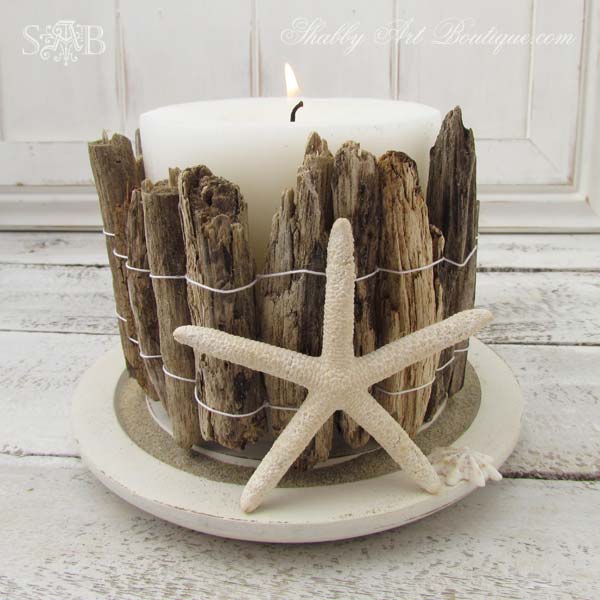 via livecreativelyinspired.com
#4 Driftwood Piece Used as a Rustic Planter for Succulents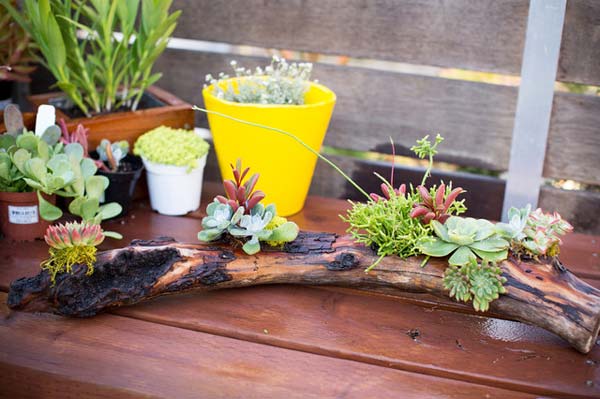 Tutorial @ houzz.com
#5 Welcome Home Message Realized With Driftwood on Salvaged Wood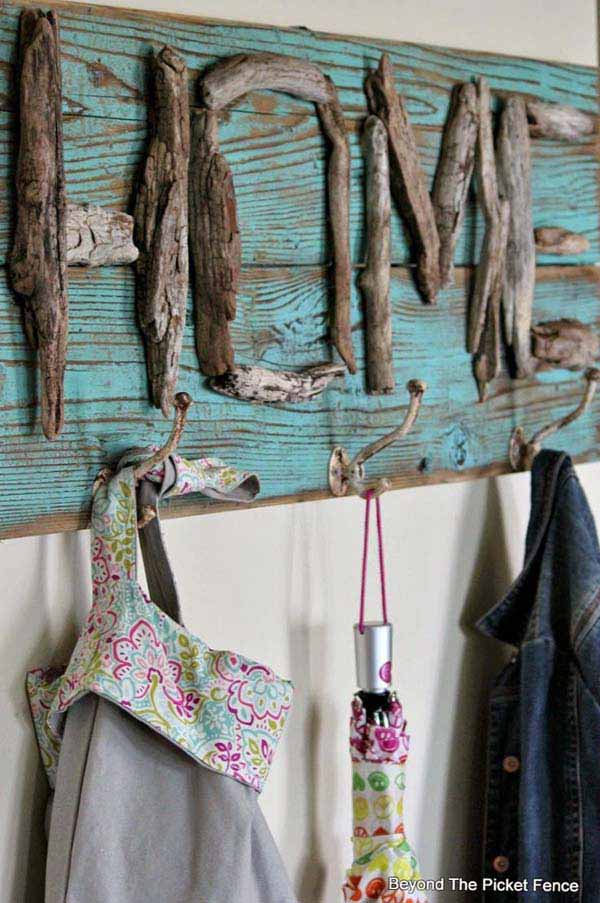 Tutorial @ bec4-beyondthepicketfence.blogspot.com
#6 Driftwood Pieces Carrying Candles in a Romantic Atmosphere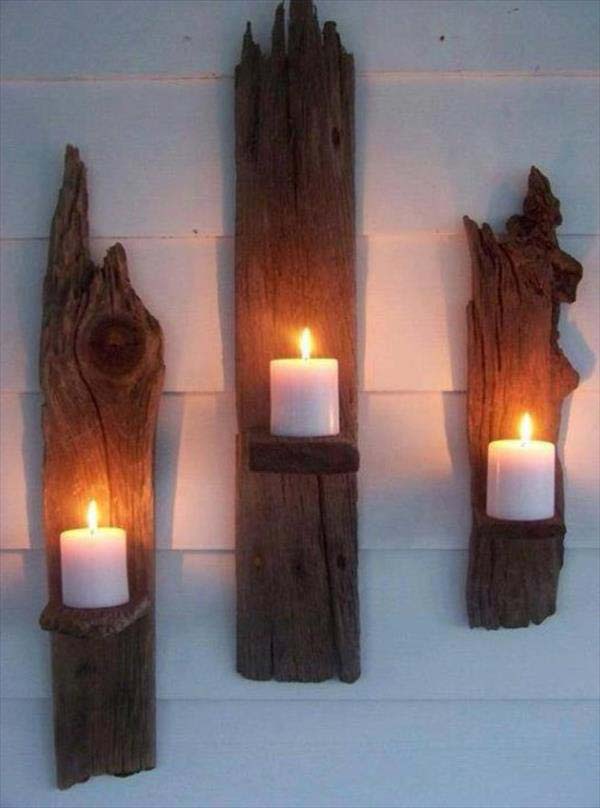 via indulgy.com
#7 Beautiful Stained Driftwood Pieces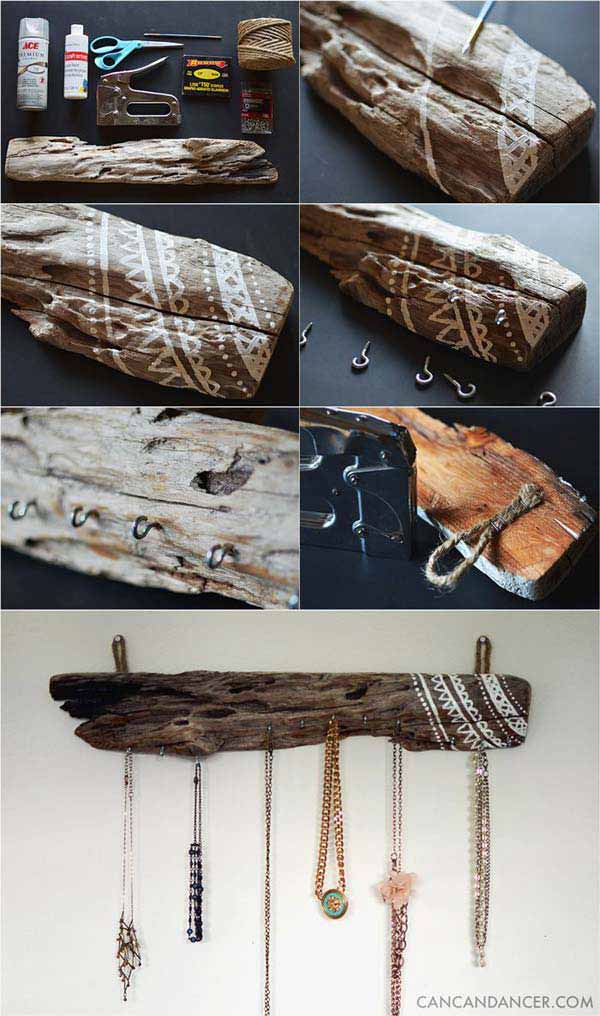 Tutorial @ cancandancer.com
#8 Sculptural Driftwood Bookings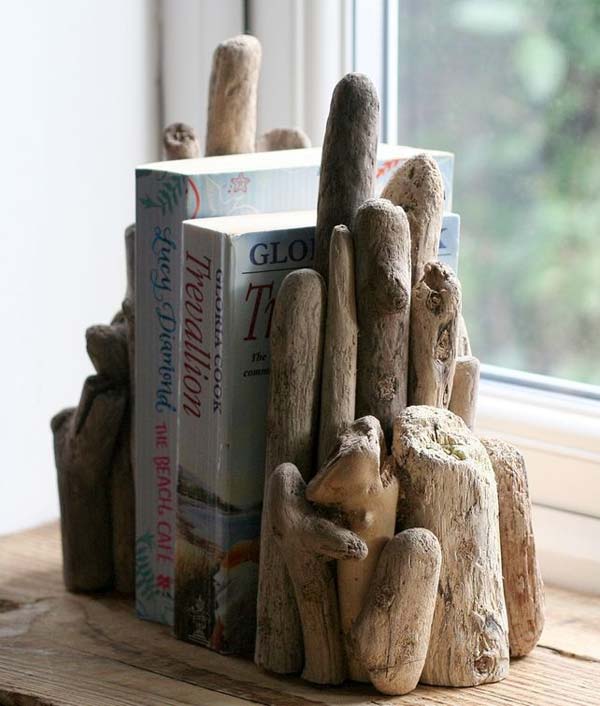 via folksy.com
#9 Huge Driftwood Mirror in The Bedroom Defining Spatiality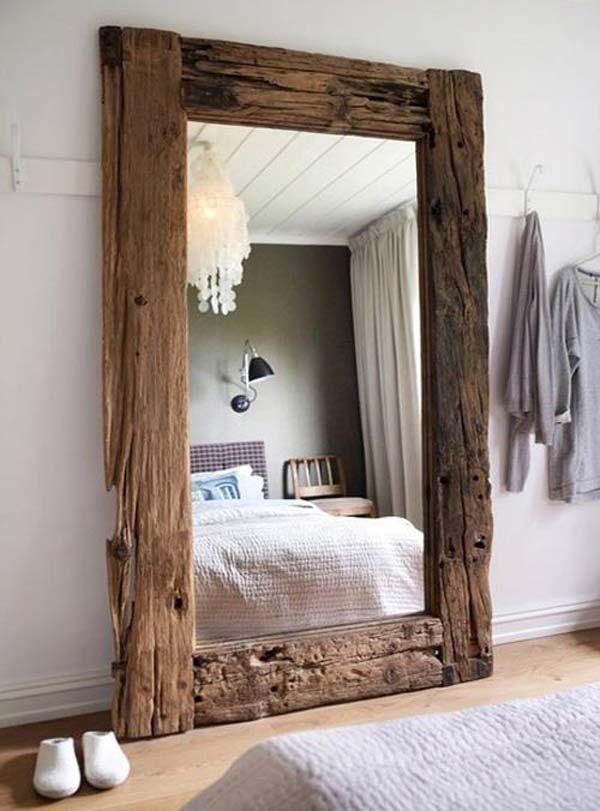 via paperblog.com
#10 Xeriscaping Nestled Into Driftwood Pieces Composing Wall Art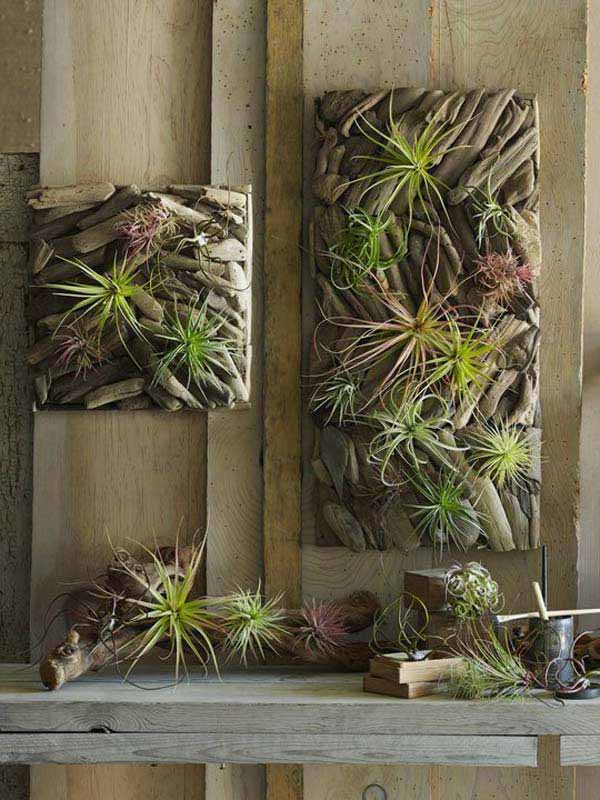 #11 Colorful Driftwood Sail Boat Sculpture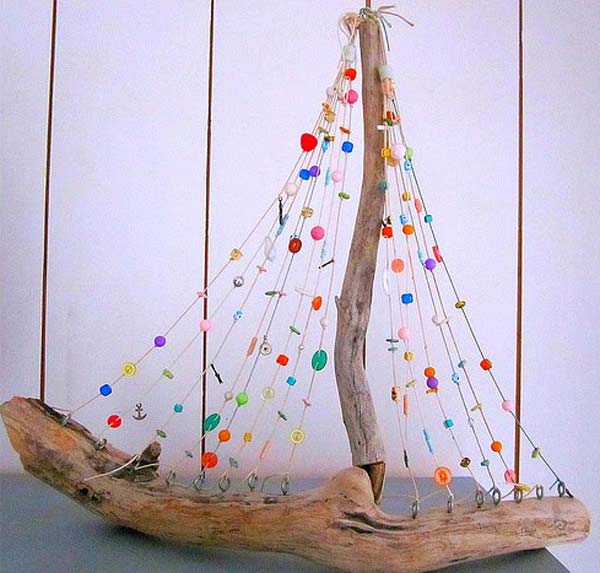 #12 Simple Driftwood Branch Carrying Rope Hanged Chandeliers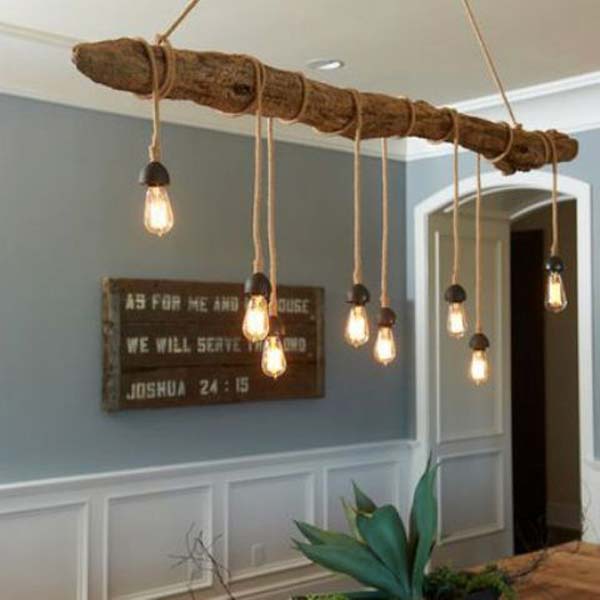 via pinterest.com
#13 One Driftwood Piece With One Piece of Unforgettable Memory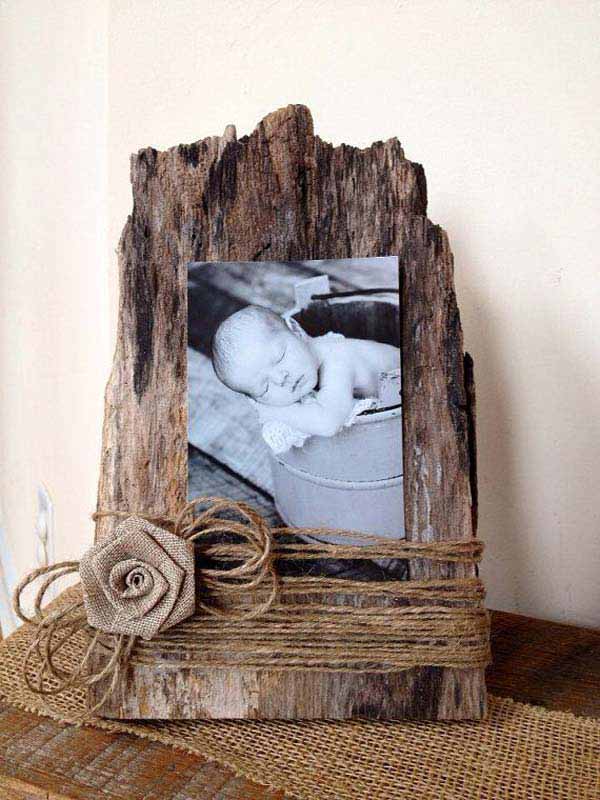 via etsy.com
#14 Branch Hanged of the Ceiling For Hangers
via kickcanandconkers.blogspot.com
#15 Sculptural Branches Sliced by Driftwood Planks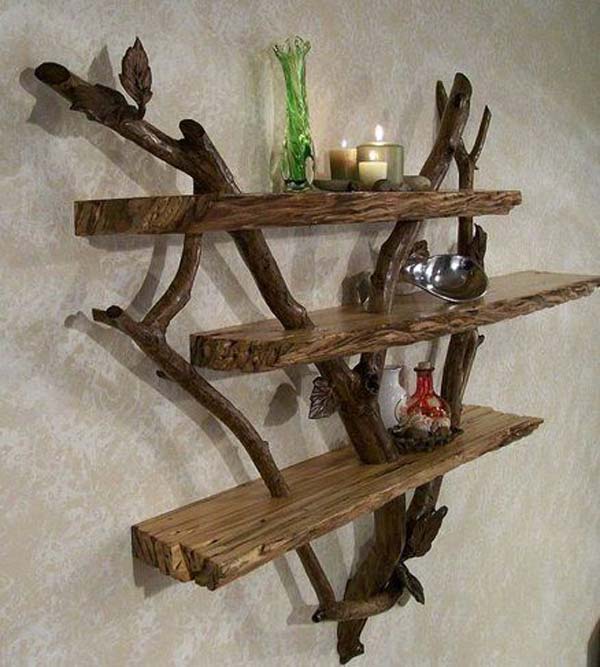 via lumberjocks.com
#16 Breathtaking Sculptural Driftwood Dinning Table With Glass Top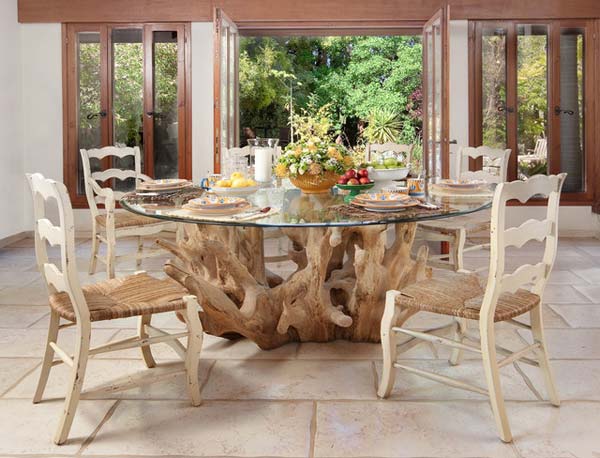 via houzz.com
#17 Simple Shea-shells and Driftwood Composing a Wind chime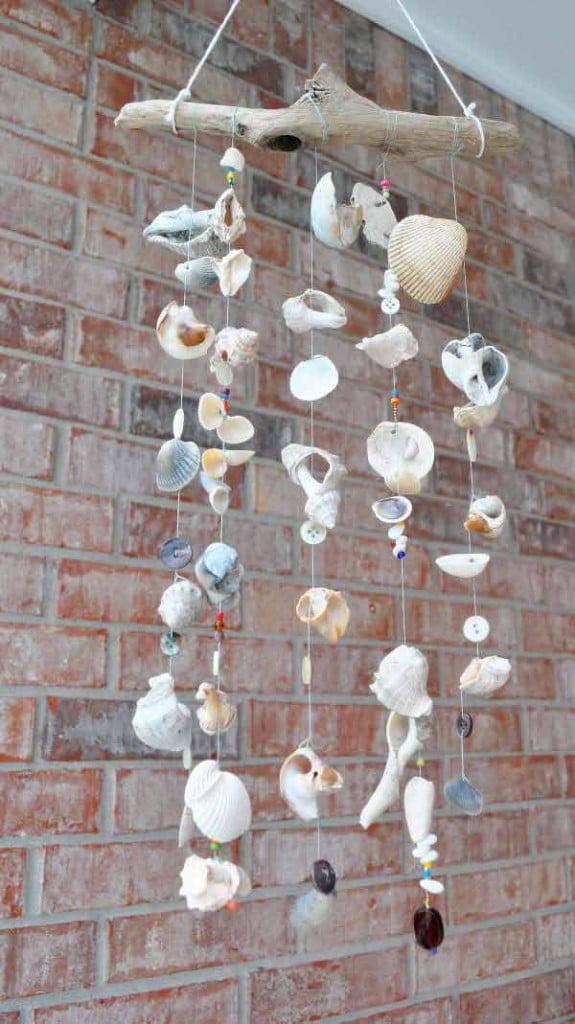 Tutorial @ poindextr.wordpress.com
#18 Christmas Tree Realized With Driftwood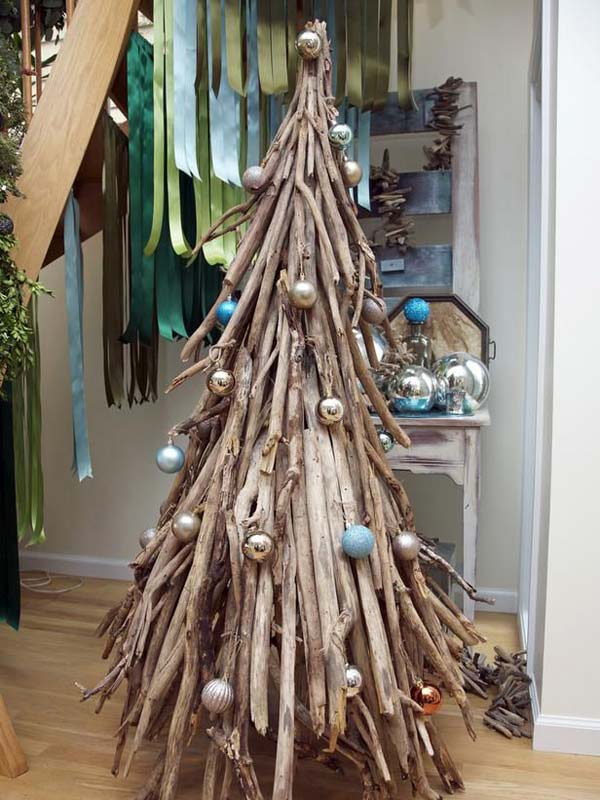 via hgtv.com
#19 Driftwood Branches Wall Art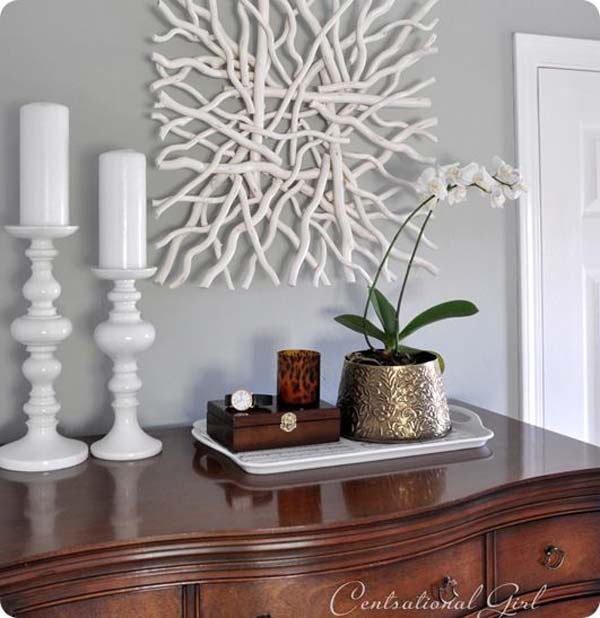 #20 Driftwood Hanging Planters With Succulents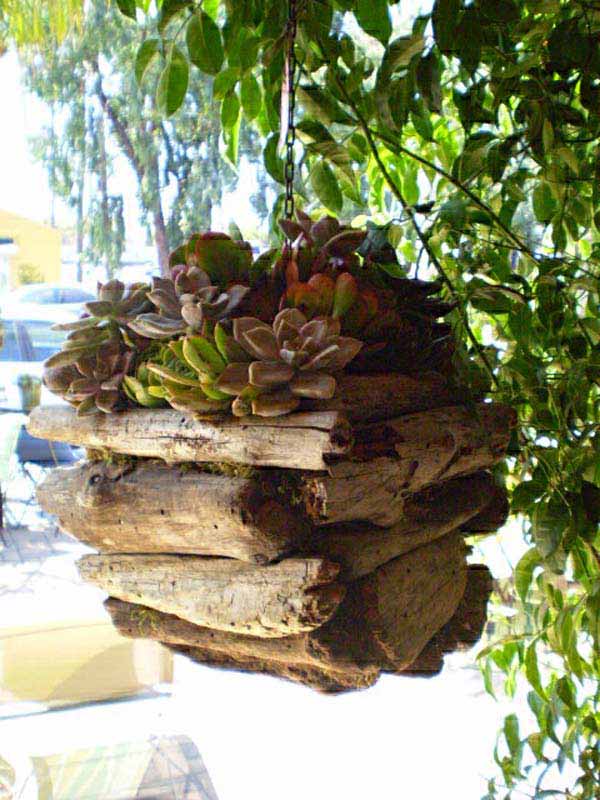 #21 Small Rose Vase Covered in Tiny Pieces of Driftwood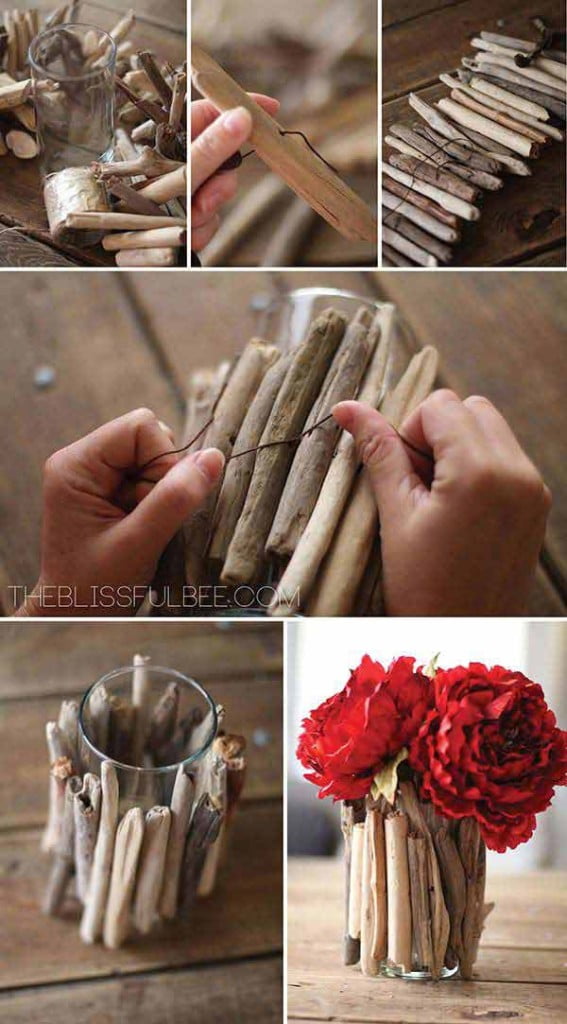 Tutorial @ theblissfulbee.com
#22 Driftwood Sea Themed Wreath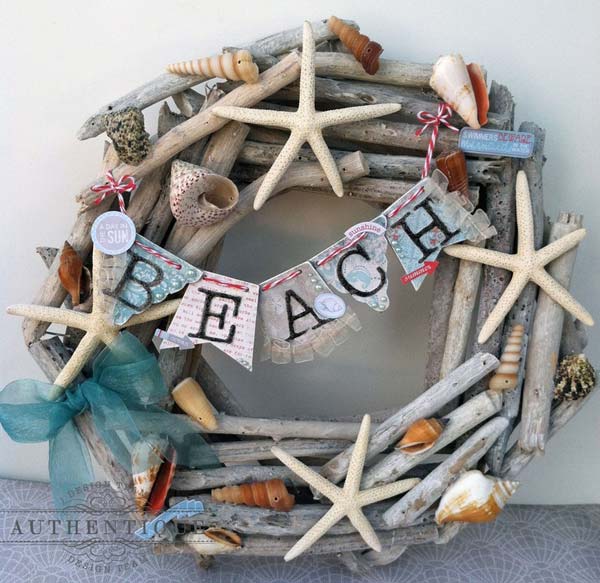 #23 Bathroom Mirror Frame Composed Out of Sculptural Driftwood Pieces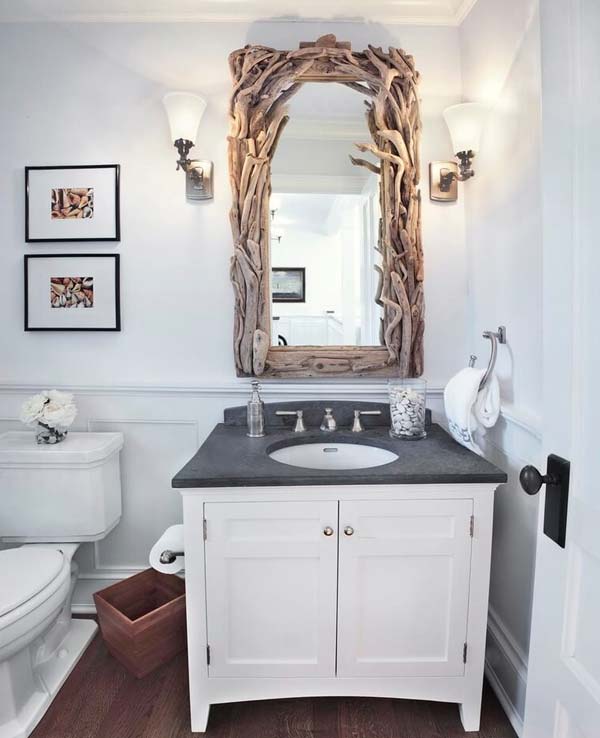 via rakuten.com
#24 Twisted Driftwood Logs Used in a Water Fountain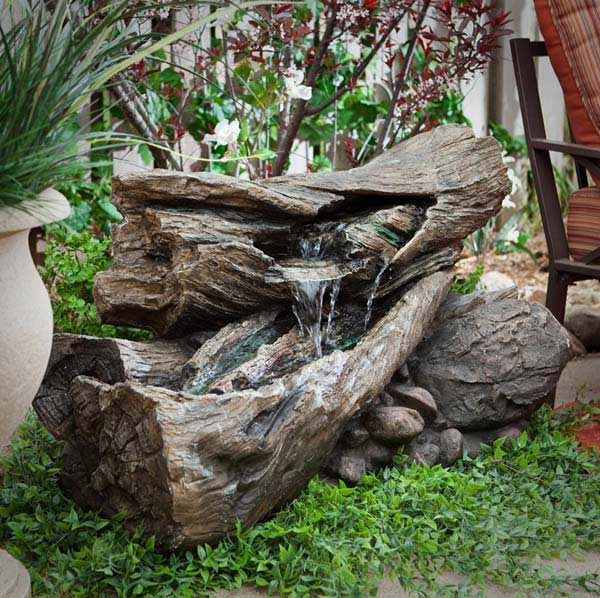 via hayneedle.com
#25 Sculptural Driftwood Log Pieces Sliced and Transformed Into Wall Art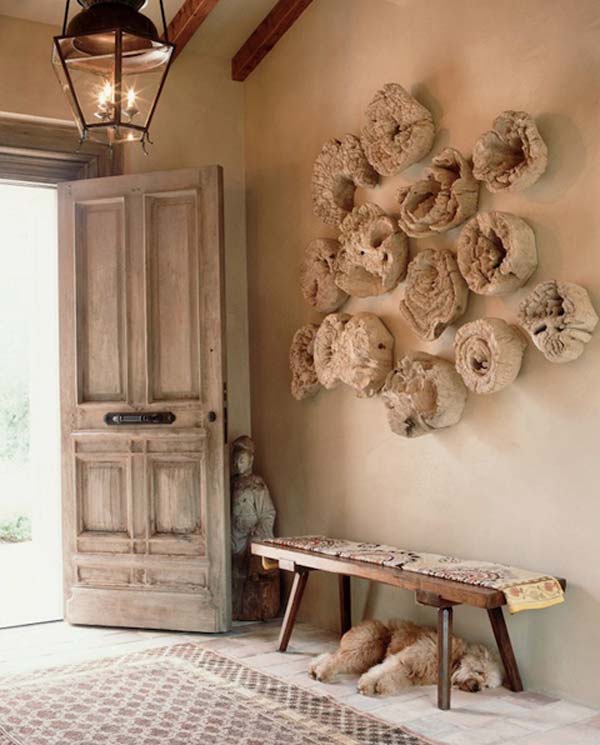 Source Unknown
#26 Driftwood Plank Used as Jewelry Organizer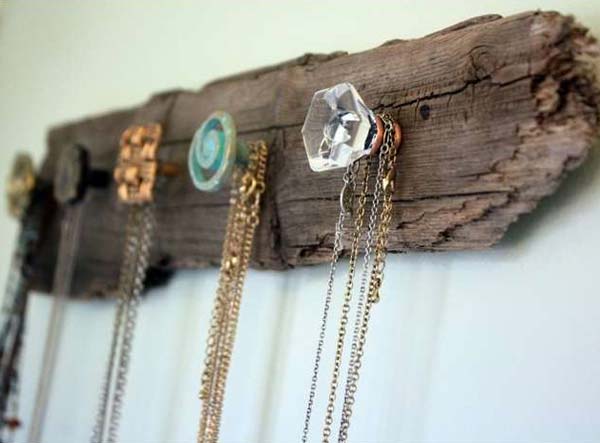 #27 Sea Horse Shaped Wall Art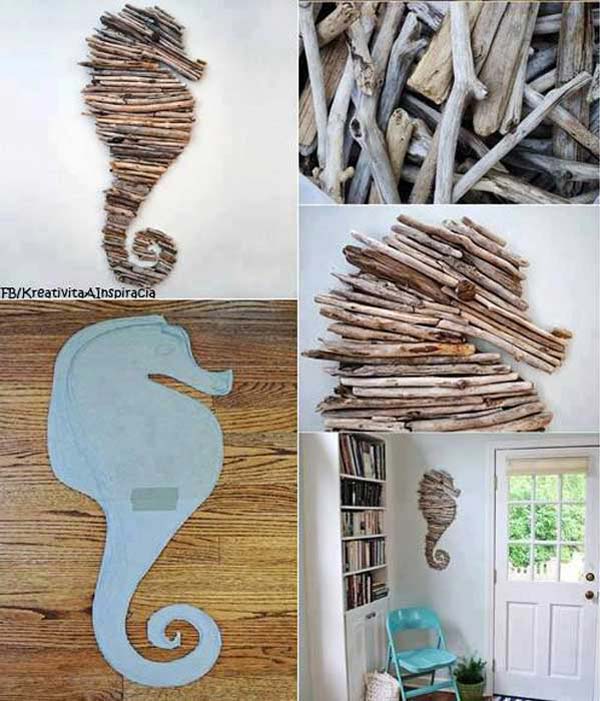 Tutorial @ creativeinchicago.com
#28 Small Branches Sculpting an Infinite Loop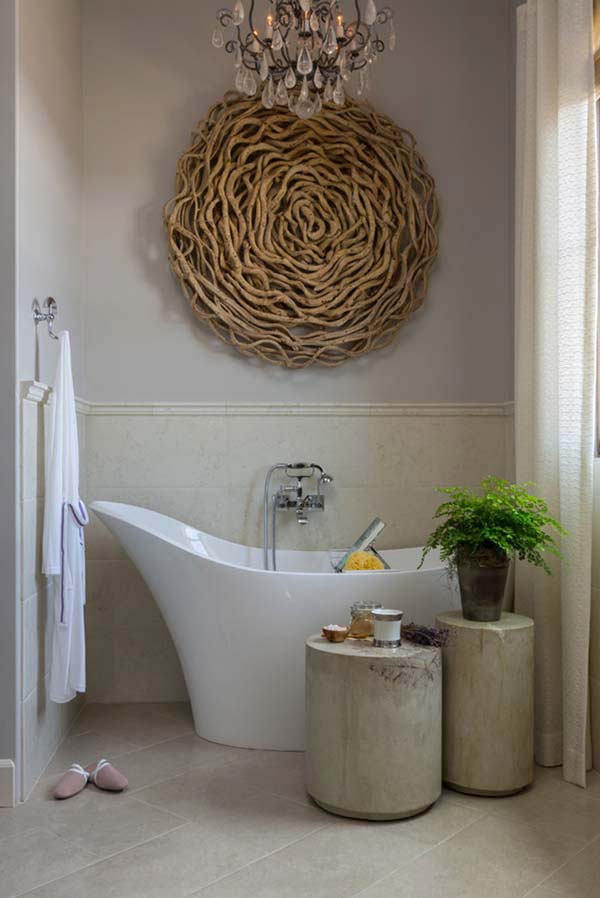 #29 Transparent Recipient Transformed Into an Extraordinary Centerpiece Thanks to Driftwood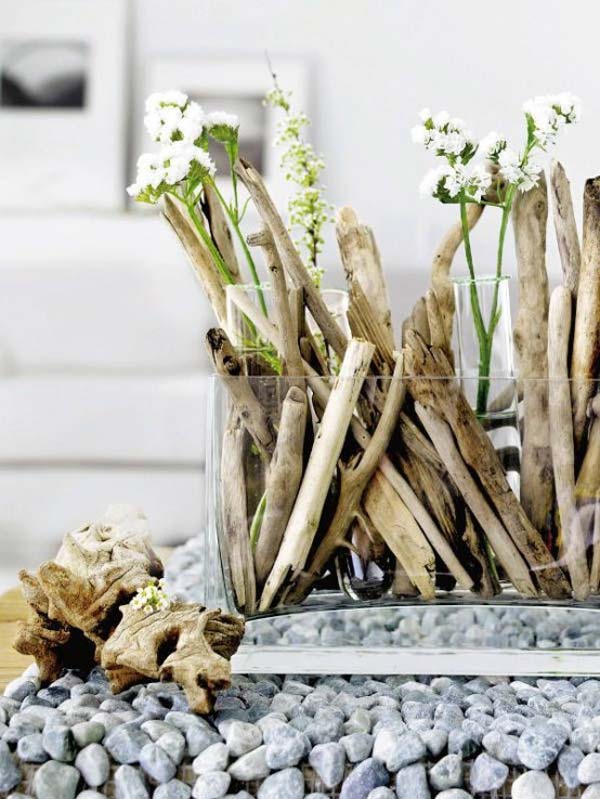 via digsdigs.com
#30 Driftwood Roots Used in a Sculptural Porch Side Table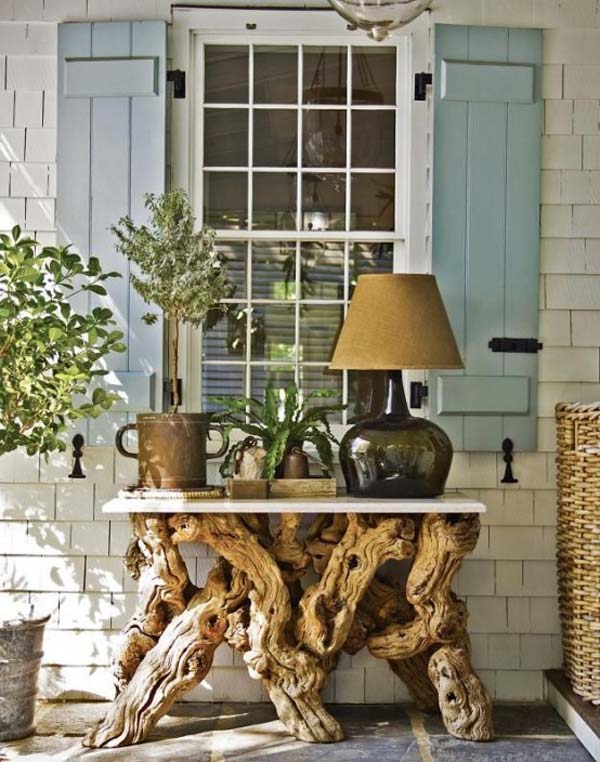 via digsdigs.com
What driftwood DIY project do you think it would suit your design line better? We would love to hear your opinion in the comment section below.