Earlier this week we have presented an article regarding the differences between a studio apartment and a one bedroom as a method of clarification for the two very popular rental choices nowadays. The studio apartment, as previously stated, is represented by an open plan, a single room that can be divided according to your needs and desires. Thus today we are talking about room dividers, useful creative ideas that can offer you more privacy in the bedroom zone or more storage space if this is an issue of yours. Made from any type of material you can think of, wood, bamboo, glass, mdf, rice paper, the room divider provides versatility to your space and filters light, increasing the feeling of appurtenance and intimacy any home should confer to its inhabitant.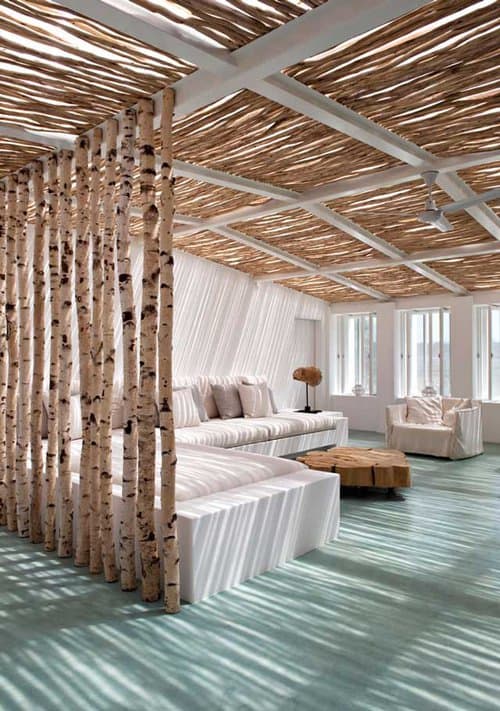 In an airy beautifully natural lit space, the usage of natural materials is a must. Here actual slim wooden trunks have been used to form a barrier for the living room area, one that allows the eye and the light to go through but provides a bit of shelter and a definite separation of the spaces.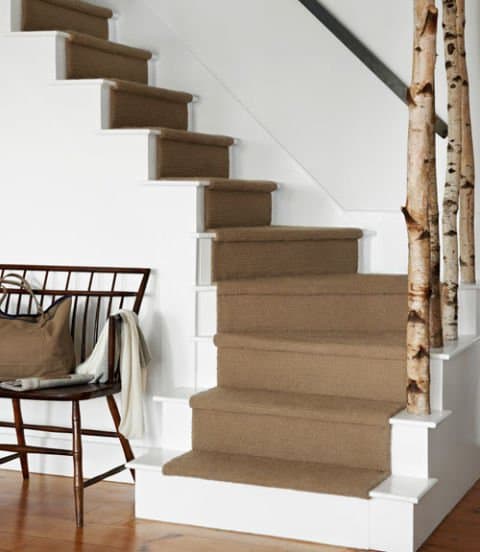 If we are talking about a two story home, you can define the staircase zone using a room divider made from tree logs. Notice haw the wood contrasts the rest of the materials and design used, the zone attracts the eye.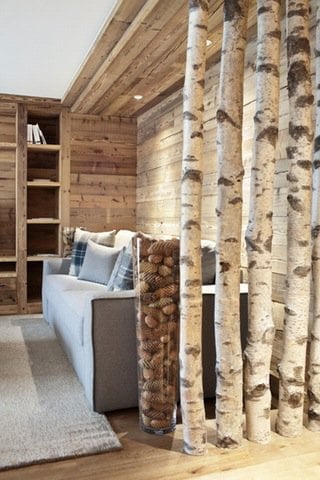 In the same expressive form, tree bodies separate the couch lateral area and offer shelter and intimacy.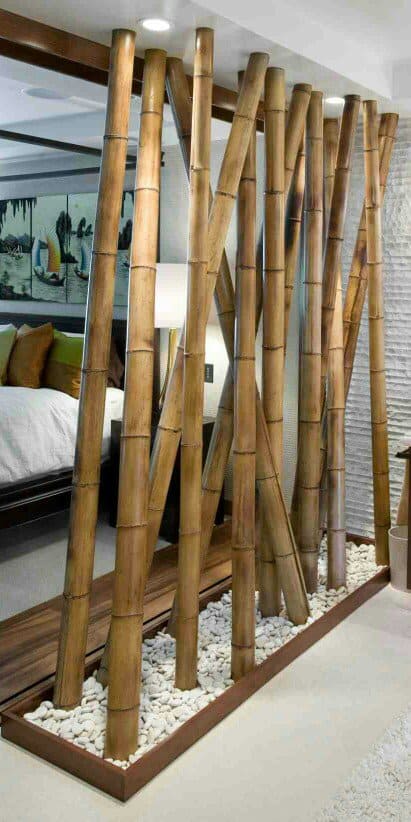 We continue our selection of room dividers with another natural material that has been used quite a lot in interior design nowadays, the bamboo. Highly resistant and with an exotic appeal, bamboo can be arranged ro form an intriguing composition and thus separate your bedroom from the rest of your studio apartment.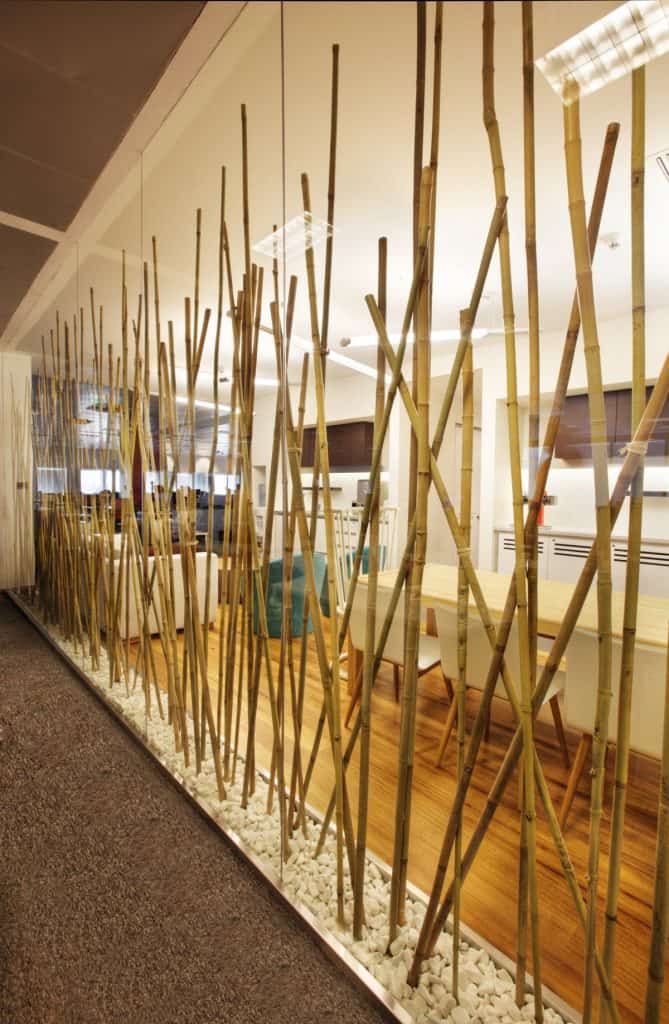 A modern take on the bamboo room dividers lies in using a glass wall and bamboo too to form a transparent solid wall for separation and design at the same time.
via www.ofdesign.net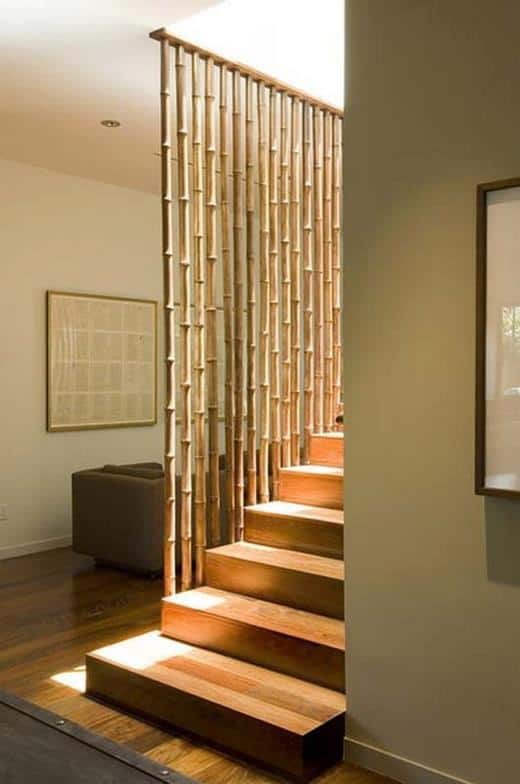 An elegant, simple, neutral separation of the starcase from the living room has been created using bamboo. The delicate natural light coming from above allows the natural texture and mild hue of the bamboo fier to shine.
We move on to crates, an highly underestimated item from our homes. This type of room dividers offers the possibility of storage space and decorative display at the same time, whilst forming a privacy wall for your home.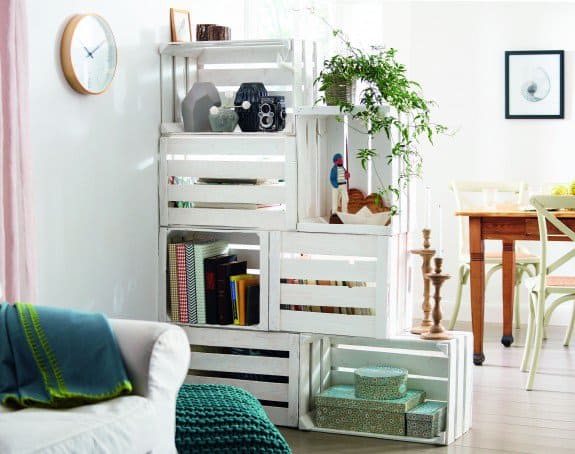 The same idea presented in white can be seen not as a barrier but as an opportunity of gaining storage space.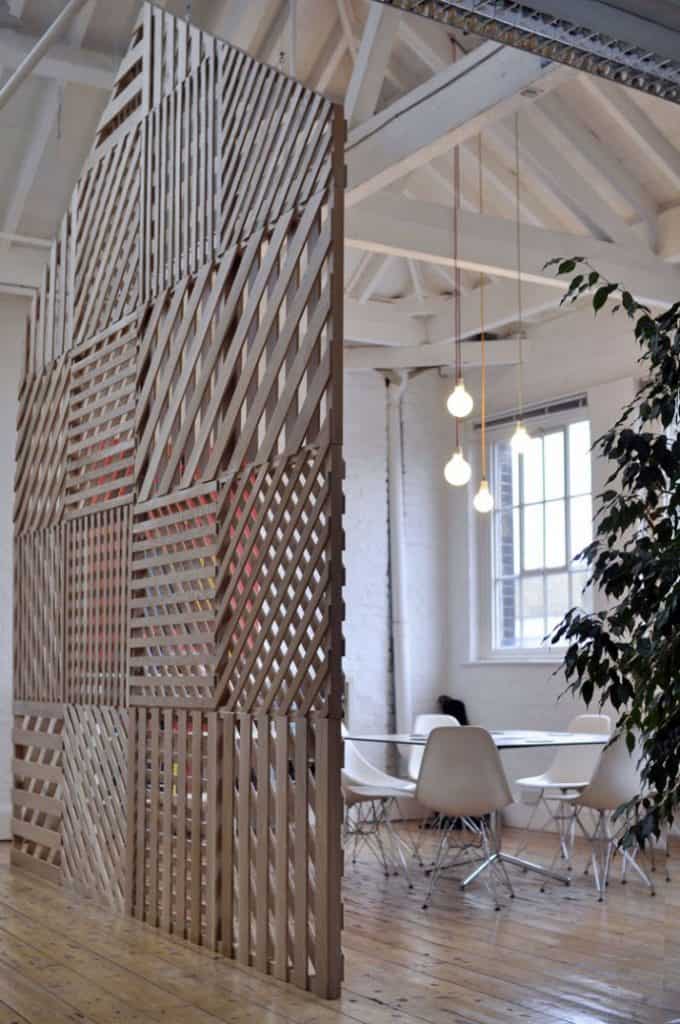 Wood can be transpose din a multitude of patterns and the assembly of such patterns has resulted into the above extraordinary room divider.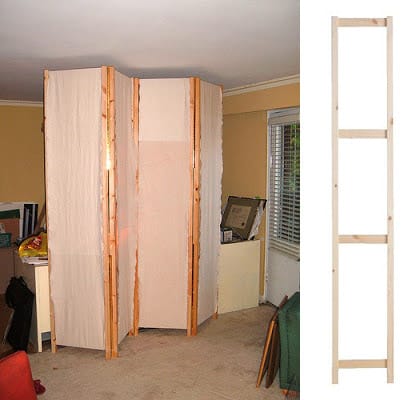 Use wooden frames and the softest white fabric to form a sort of para van, a temporary room divider that can be used when necessary.
via ikeahackers.net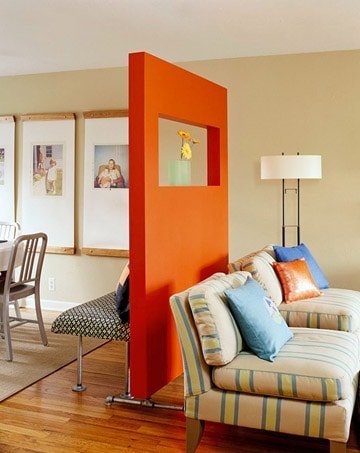 A more stable alternative exists in the fomr of an actual wall, a wall that has been placed on wheels though.
via bhg.com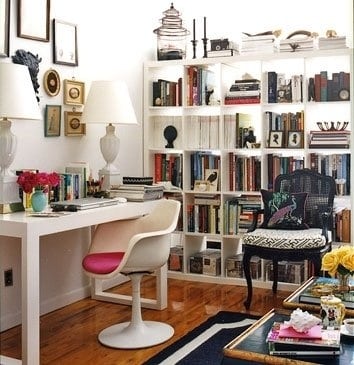 An entire bookcase can become a room dividers, useful, functional and reliable.
via 6thstreetdesignschool.blogspot.com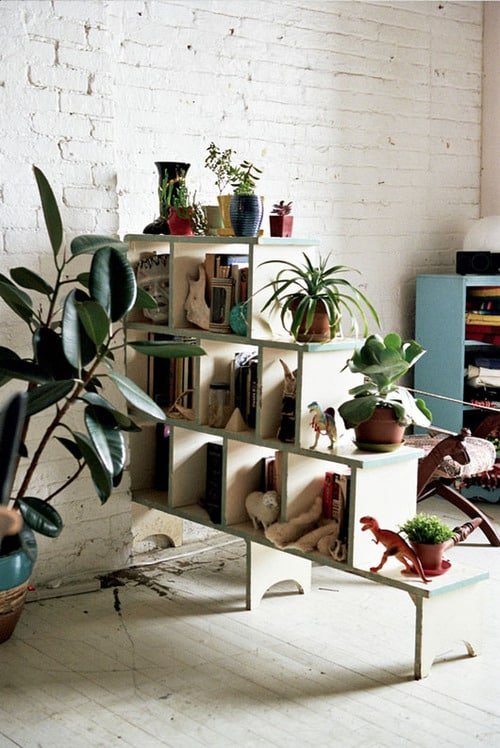 Furniture takes many forms, offering storage and separation when need be.
via smartchickscommune.tumblr.com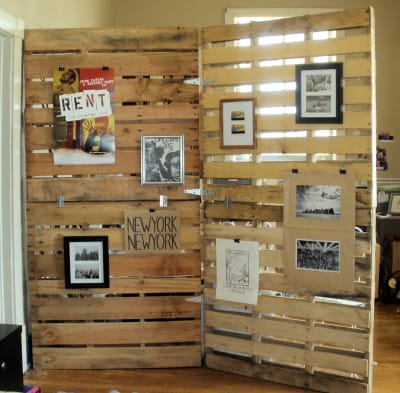 Recycle wooden pallets into creating a room divider/art work display.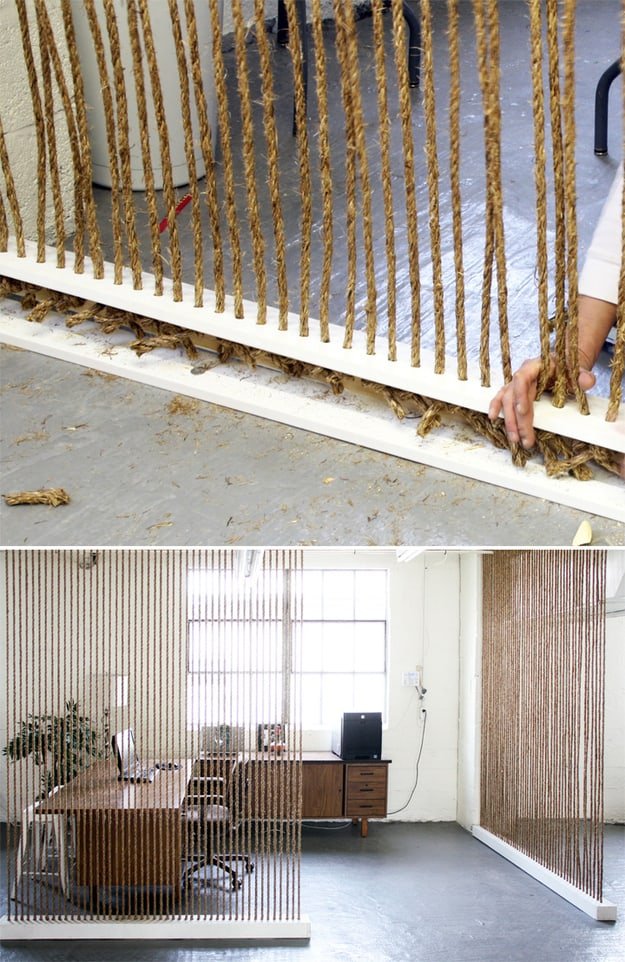 String is another wonderful option as a room divider material. It allows light to go through yet exposes a rough, natural raw texture that transforms any space.


via remodelista.com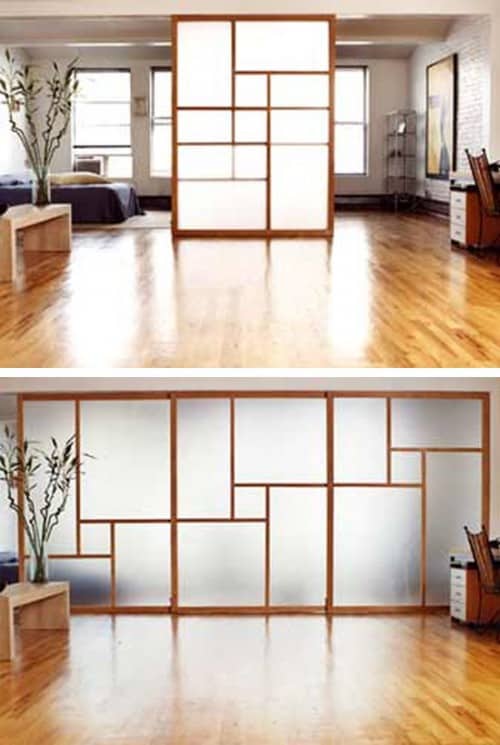 Rice paper has provided shelter and privacy for thousands of year to the Asian cultures, let's take a page from their book now.
via bigbobz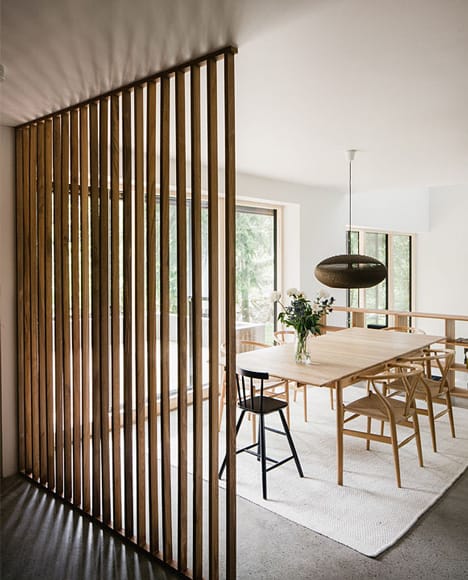 Simple thin wooden stripes can filter natural light and define your layout.
via dezeen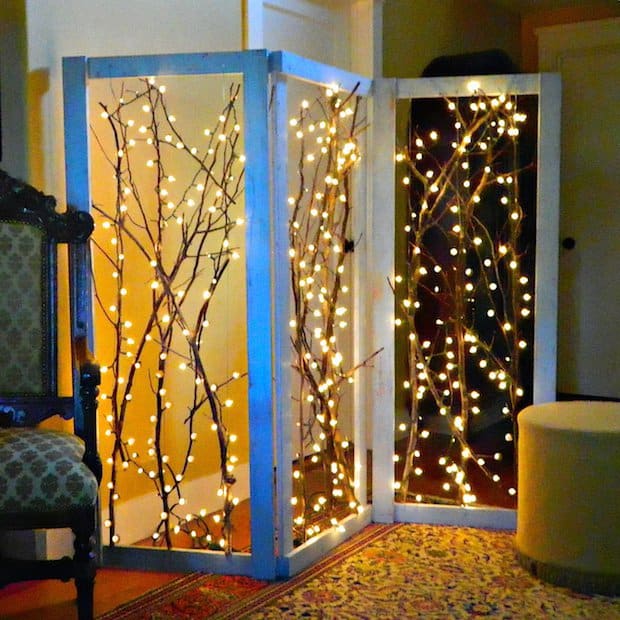 Create a wooden frame and fill it with wonder, twigs and strings lights.
via makezine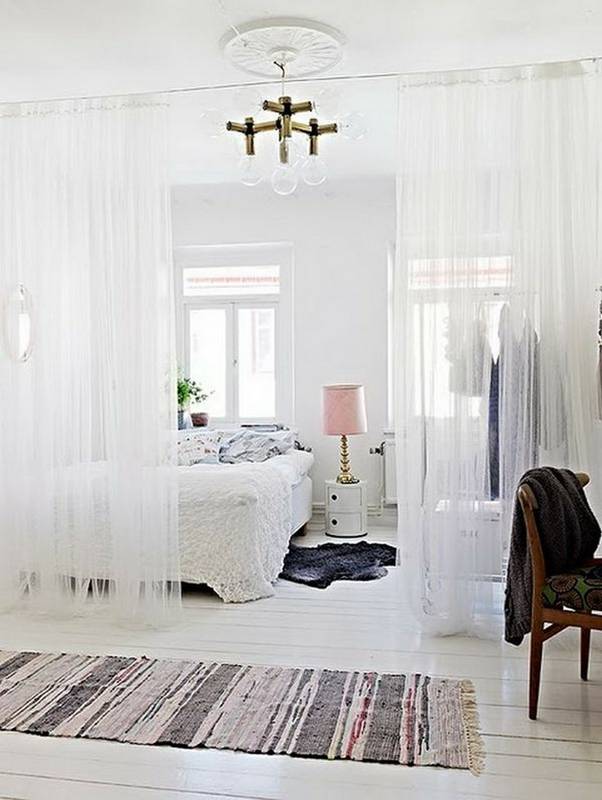 Take a note of delicacy and use transparent fabrics for a romantic, girly decor.
PHOTOGRAPHY BY DECORATINGYOURSMALLSPACE.COM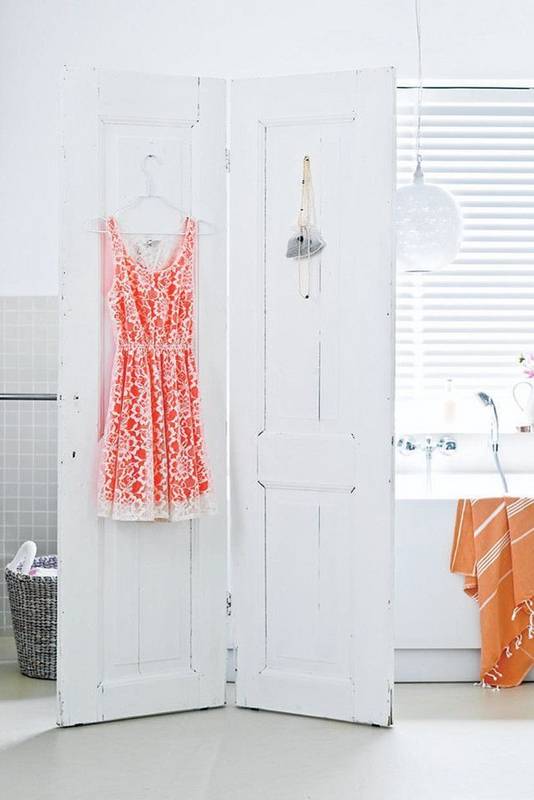 Make use of old wooden doors.
PHOTOGRAPHY BY 101WOONIDEEEN.NL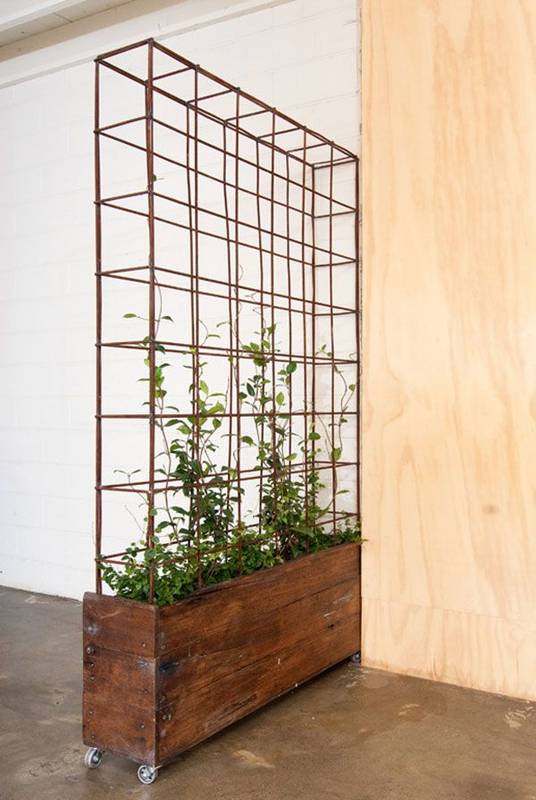 Plants have to become a part of your interior design, use them wisely.
PHOTOGRAPHY BY THE-GARDEN-OF-EDEN.TUMBLR.COM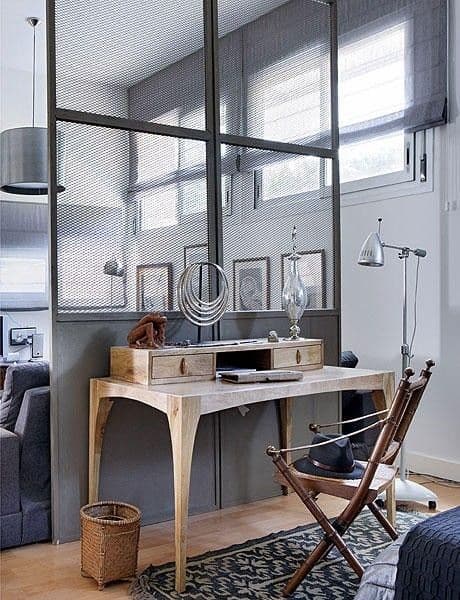 For a more modern approach metal panels can be used.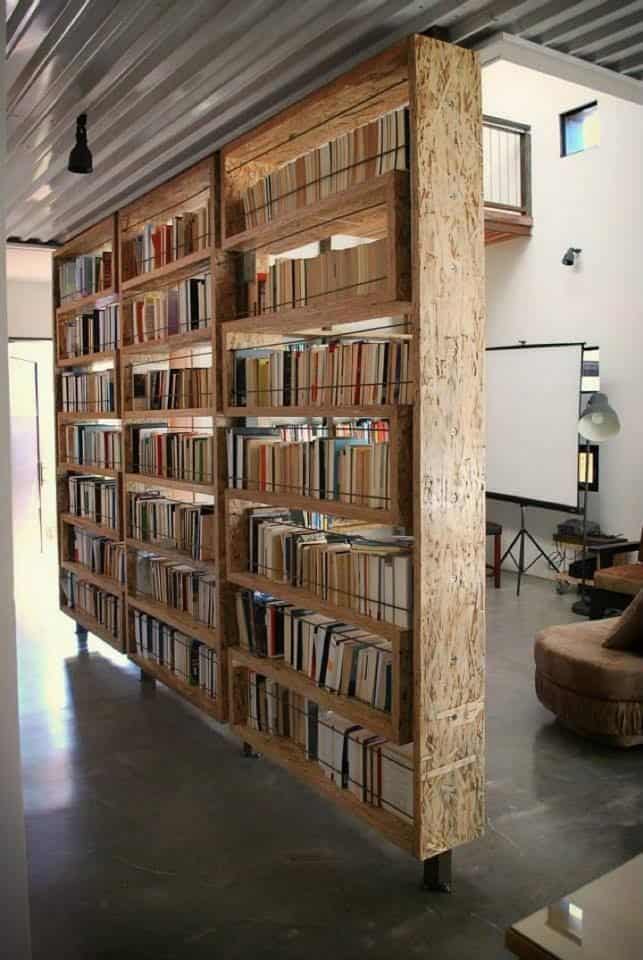 Create a movable bookcase and divide your space when you need to.
via pinterest.com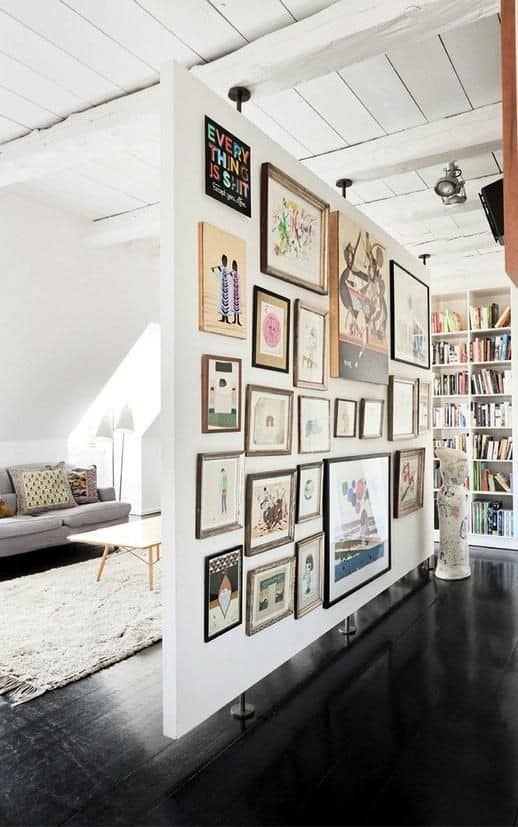 An art wall can become the most sophisticated room divider you can think out, opaque and functional at the same time, whilst playing a vital role in your home's aesthetics.
via remodelista.com
What do you think about the idea of a room divider in your home, be it a studio apartment or a house? Feel free to share your ideas in the comment section below.