In the kitchen everything should be bent to out desires and lifestyle. Here we should relax at the end of the day, disconnect entirely from the busy workday that you`ve just finished. Moreover here we have our own battleground, here we prepare our favorite weird or not so weird recipes so decluttering your home in your own way is quite a huge deal, make sure everything gravitates around you. From recycled wooden pallets you can do everything now-a-days and if you need a quick kitchen remodeling project the beautiful kitchen diy pallet projects below might work in an extraordinary manner.
Surge inspiration from the feed below and pick your favorite, all you have to do next is to get some pallets from your local hardware store or a specialized re-seller. If you want you can treat the wood with a sealant only to obtain that desirable rustic look or with any other solid color if you want to camouflage the wooden texture which we don`t recommend. The texture of wood will add coziness and warmth to your interior whilst looking extraordinary and having a huge life span. Get ready, get inspired, get crafty !
Kitchen DIY Pallet Projects
#1 Use Small Pieces as Support For Wall Art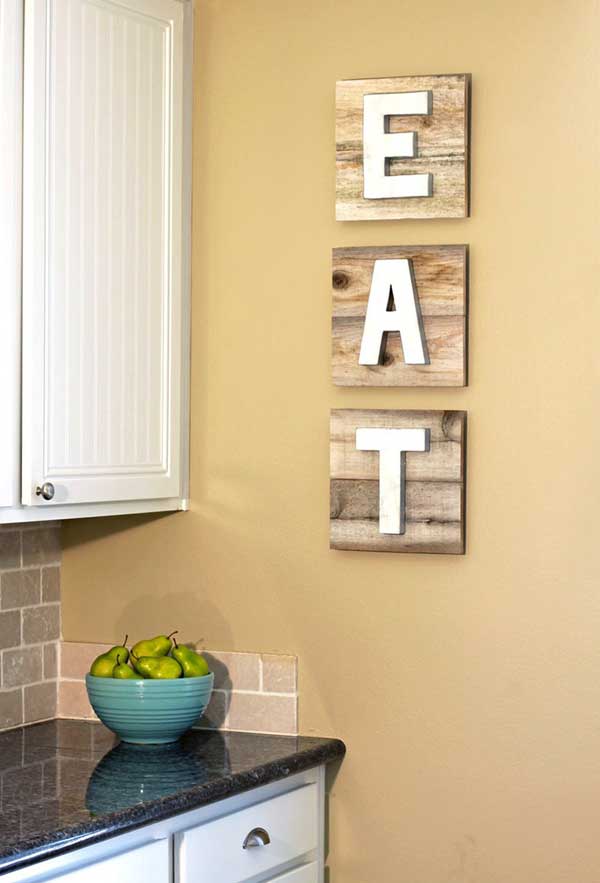 Source: etsy.com
#2 Create a Dryer Shelf in The Kitchen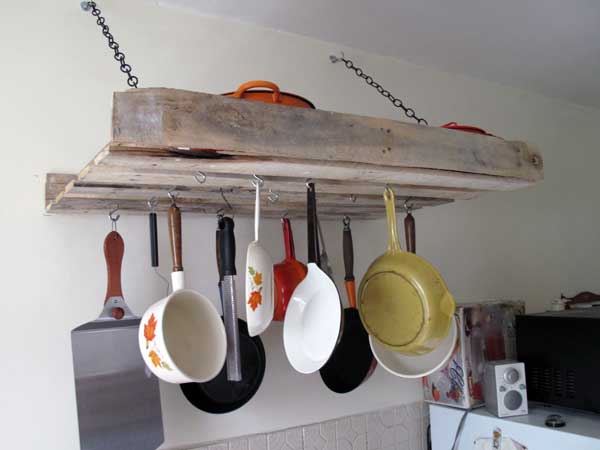 Source: agreenpointkitchen.wordpress.com
#3 Simple Graphic Wine Rack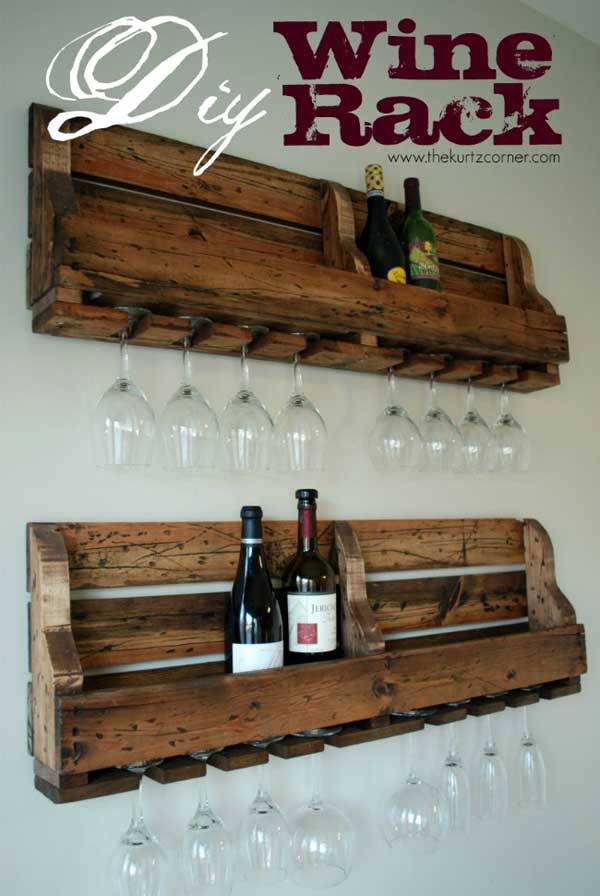 Source: thekurtzcorner.com
#4 Wooden Pallet Kitchen Isle Doubling as Dinning Table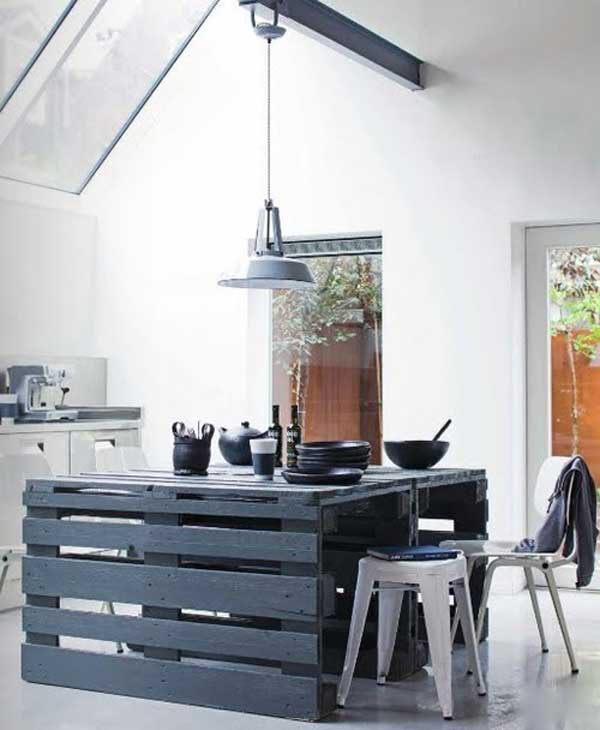 Source: apartmenttherapy.com
#5 Small Kitchen Island With Built in Storage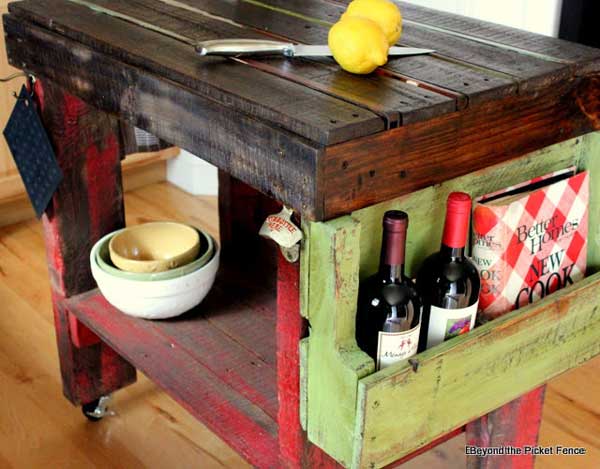 Source: bec4-beyondthepicketfence.blogspot.com
#6 One Pallet Mini Bar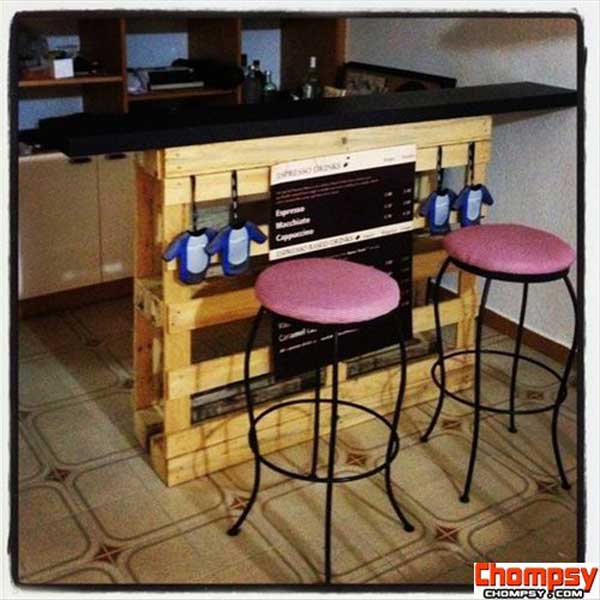 #7 Wooden Pallets Doubling as Wall Finishing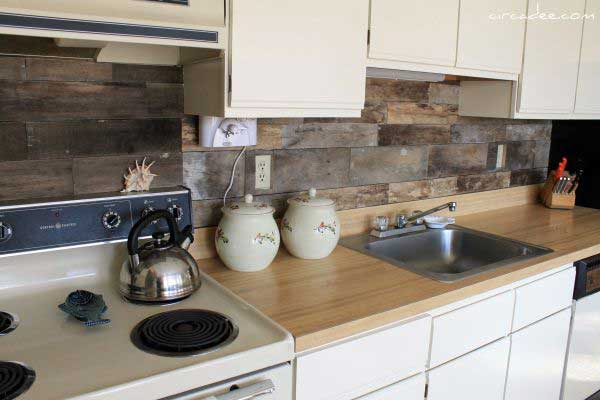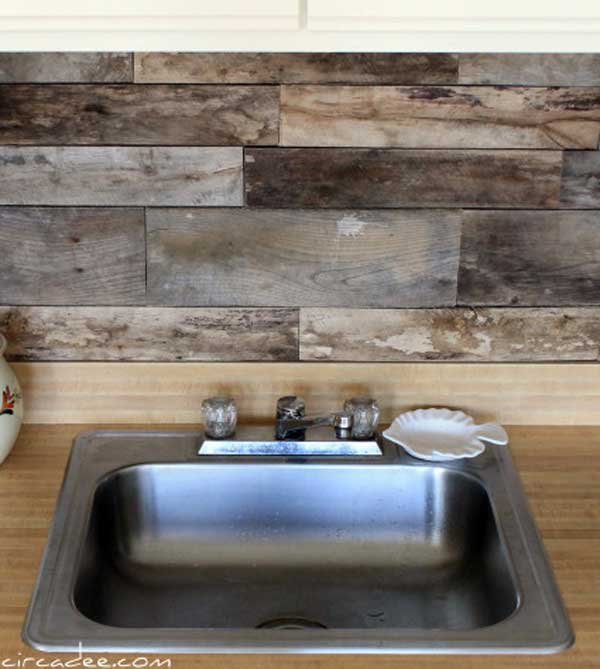 Source: circadee.com
#8 Vegetable Storage Options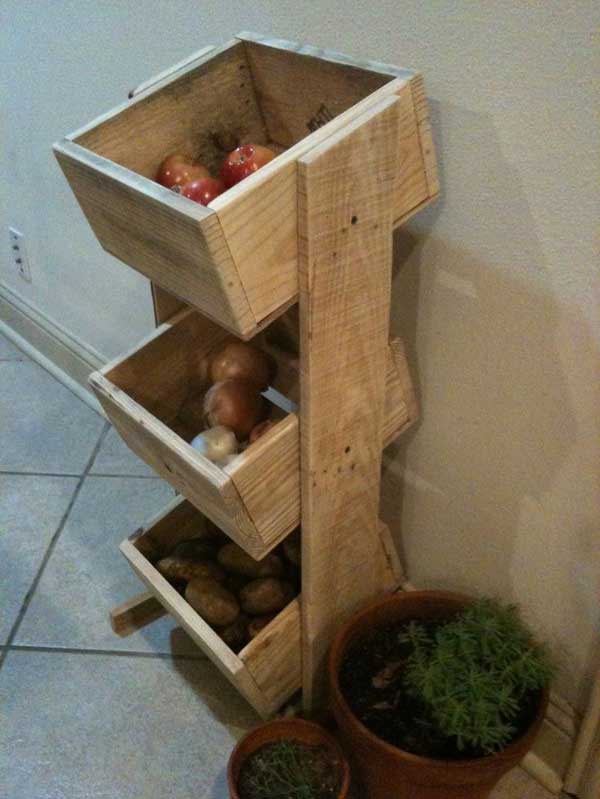 Source: pinterest.com
#9 Simple Storage Isle With Rustic Vibe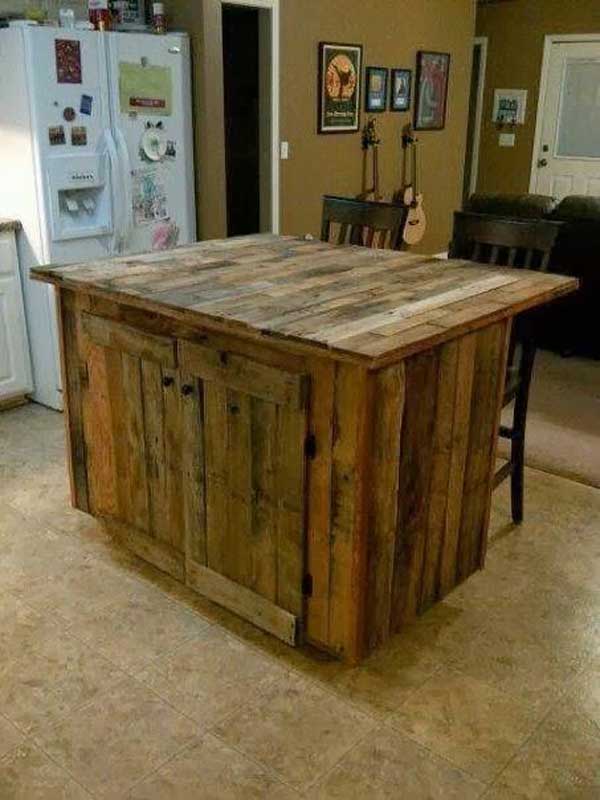 Source: thrivinghomeblog.com
#10 Kitchen Vertical Shelf From Wooden Pallets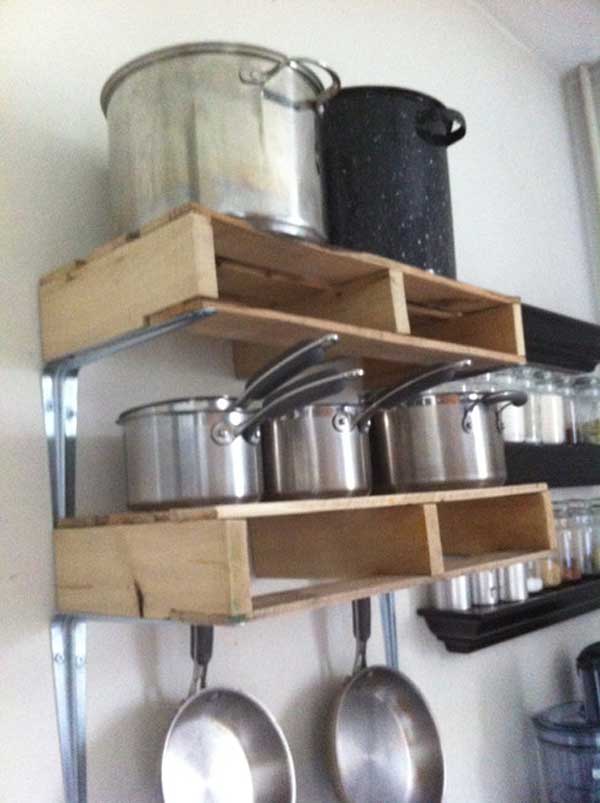 Source: houzz.com
#11 Vintage Looking Pallet Mini Bar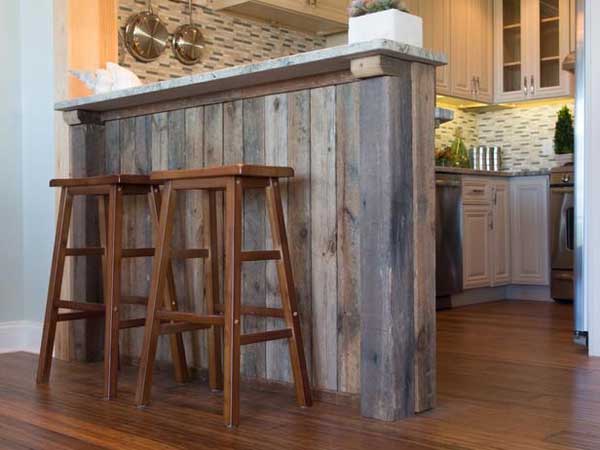 #12 Vertical Storage Option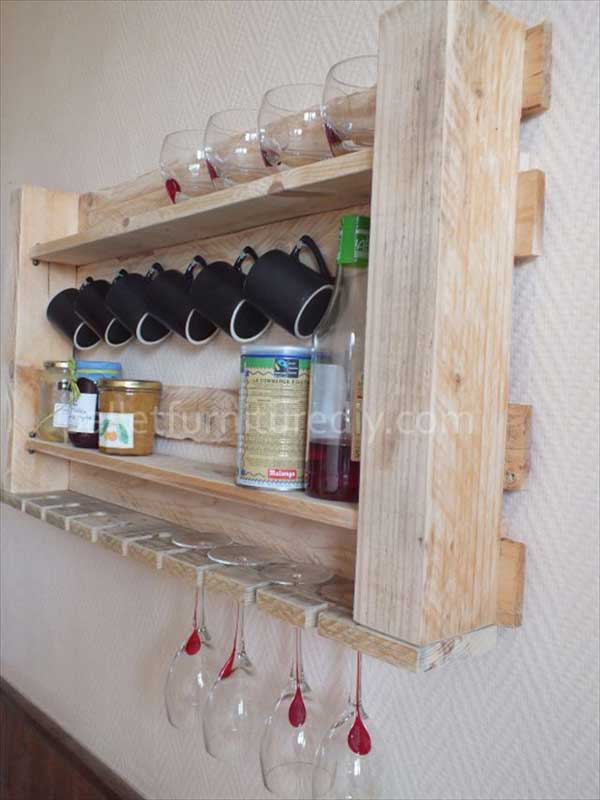 Source: palletfurniturediy.com
#13 Cement Counter Top Combined With Wooden Pallets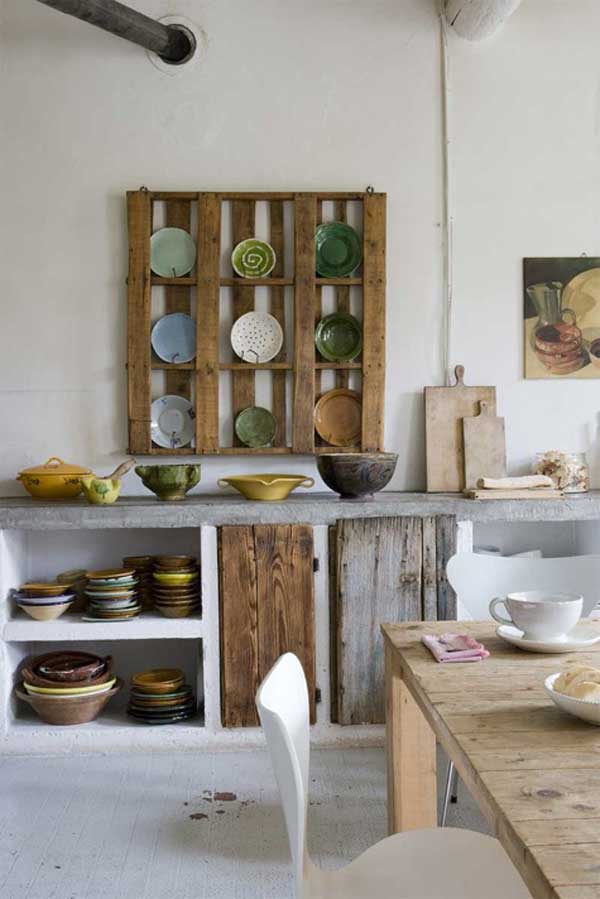 #14 Kitchen Making Use of Colorful Pallets to Create Storage Space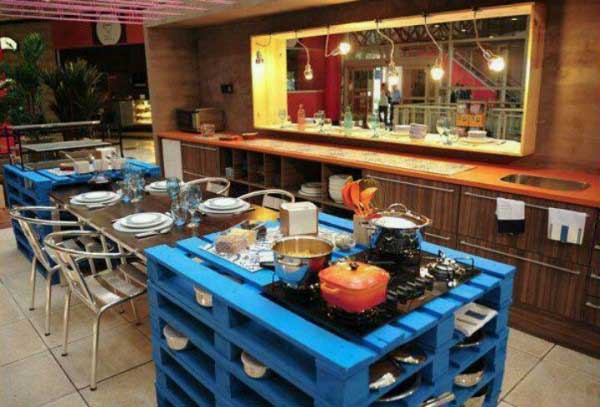 Source: recyclart.org
#15 Pallet Decorative Items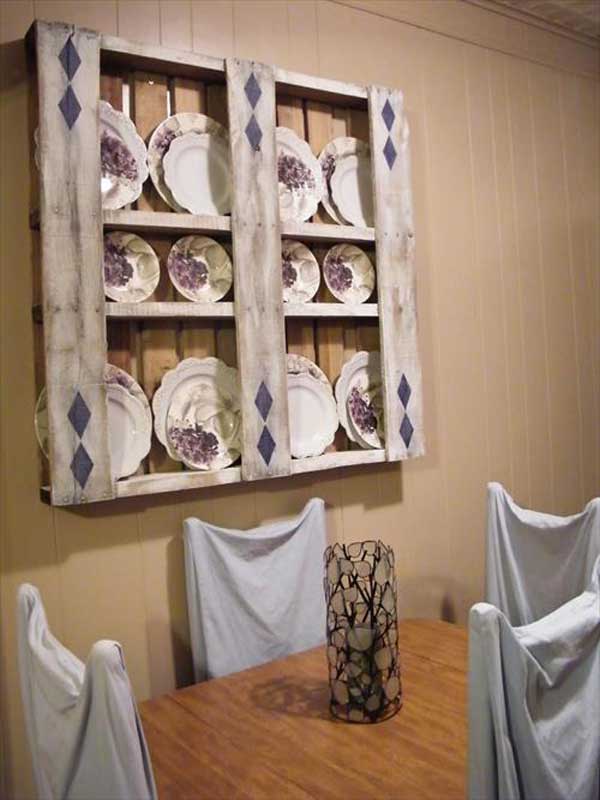 Source: rebekahmsucvm.blogspot.com
#16 Small Vertical Shelves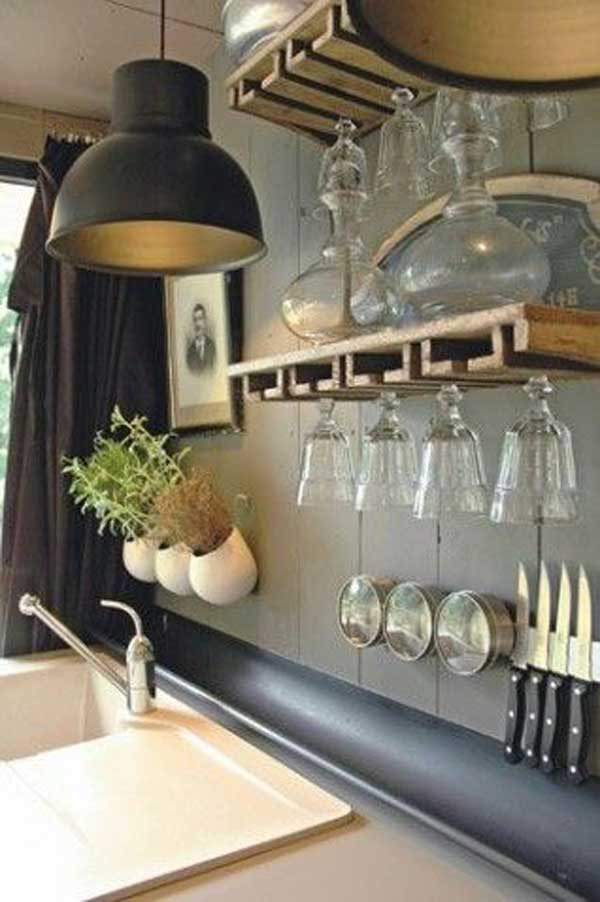 Source: pinterest.com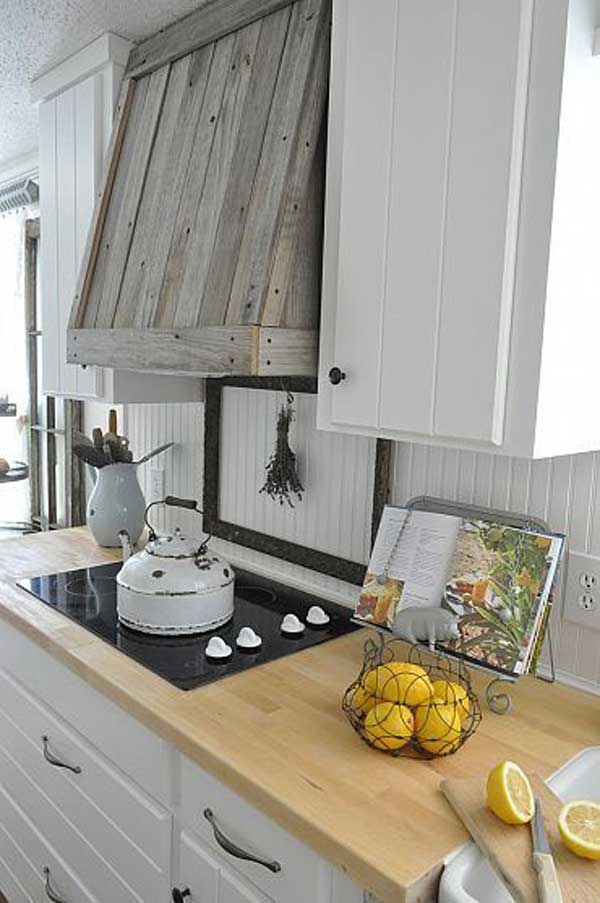 Source: hometalk.com
#18 Outdoor Kitchen Isle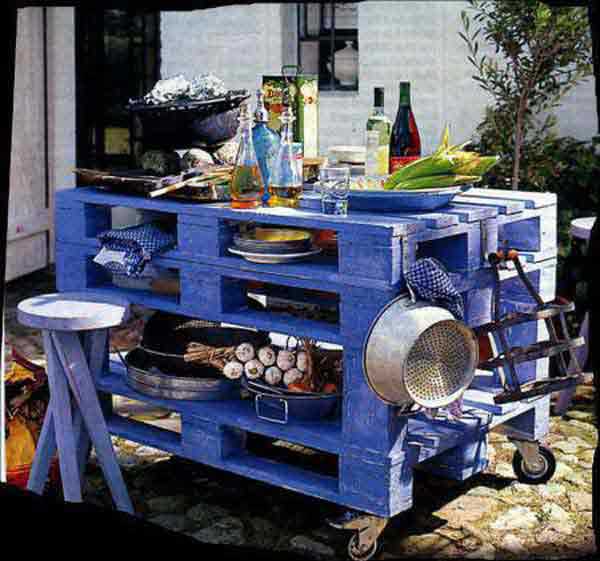 #19 Coffee Cup Storage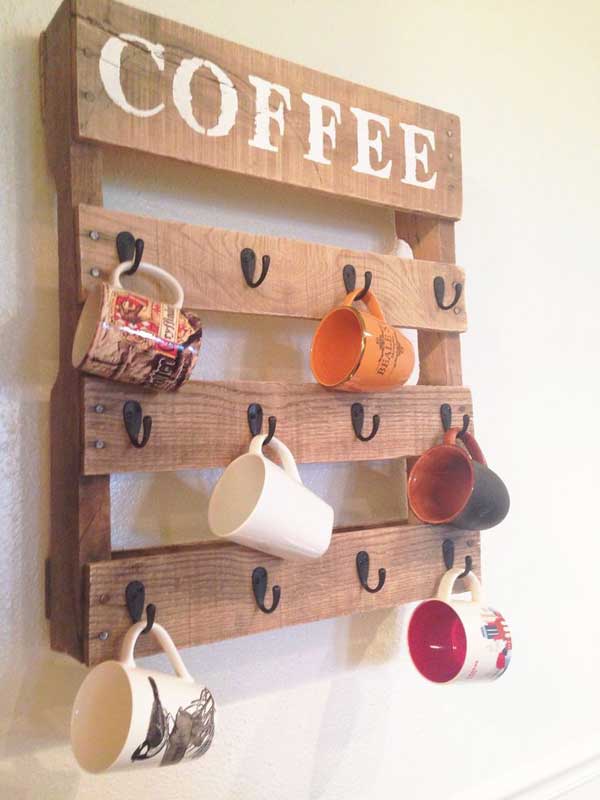 #20 Insanely Creative Storage Options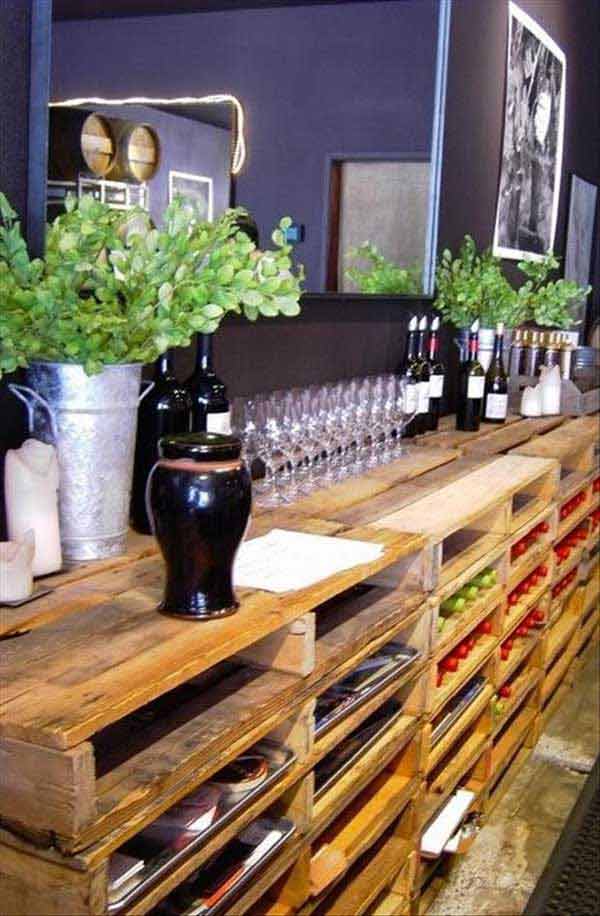 #21 Wine Bottle Holder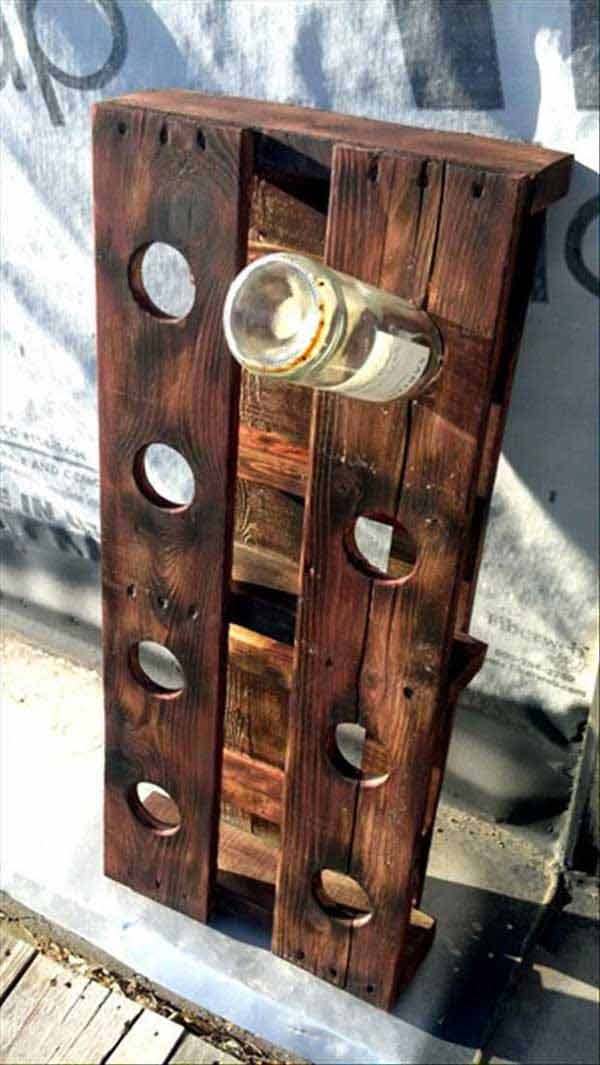 #22 Wooden Pallet Spice Rack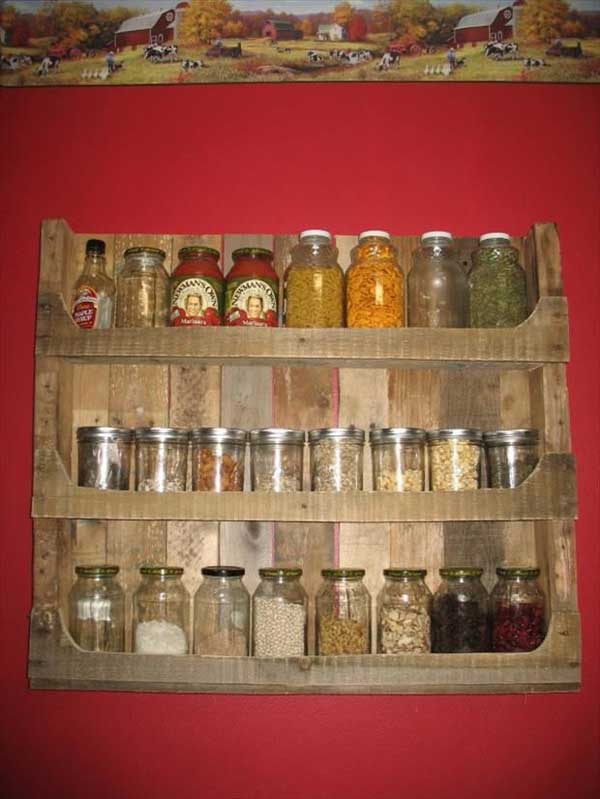 #23 Bar Storage Corner Organizing Items Beautifully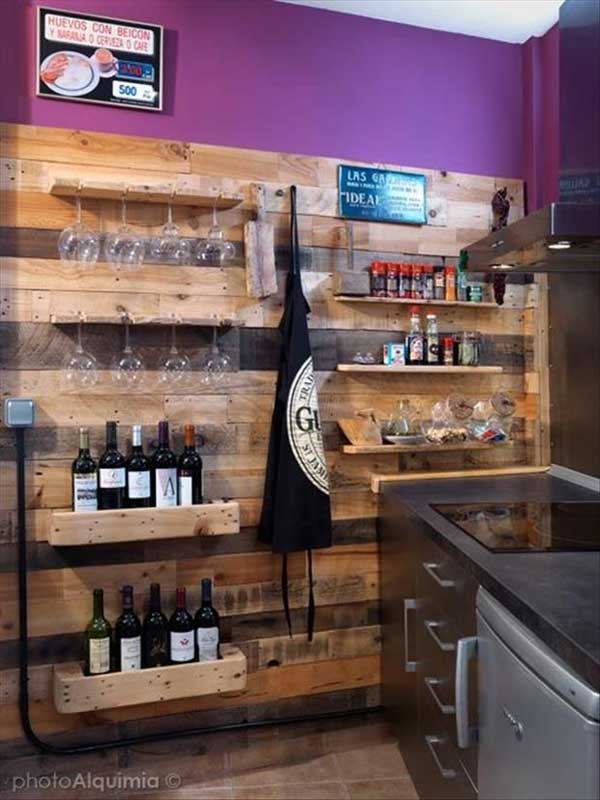 #24 Simple Glasses Organizer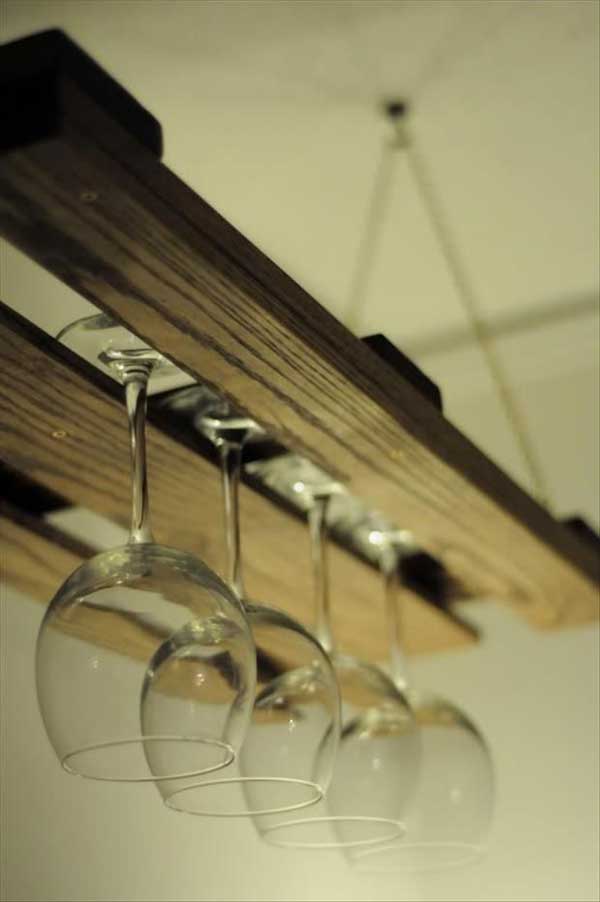 #25 Vertical Storage Enhancing The Room Through Texture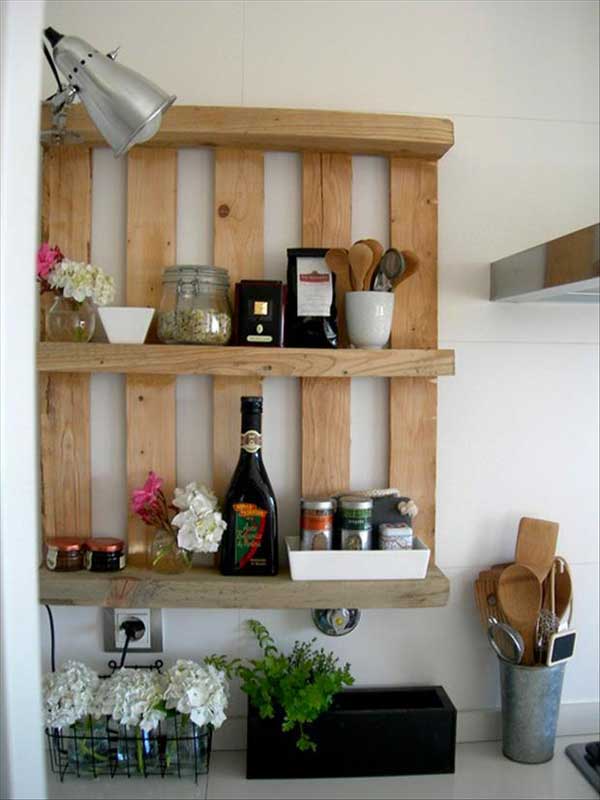 Source: thehomesteadingboards.com
#26 Outdoor Wine Kit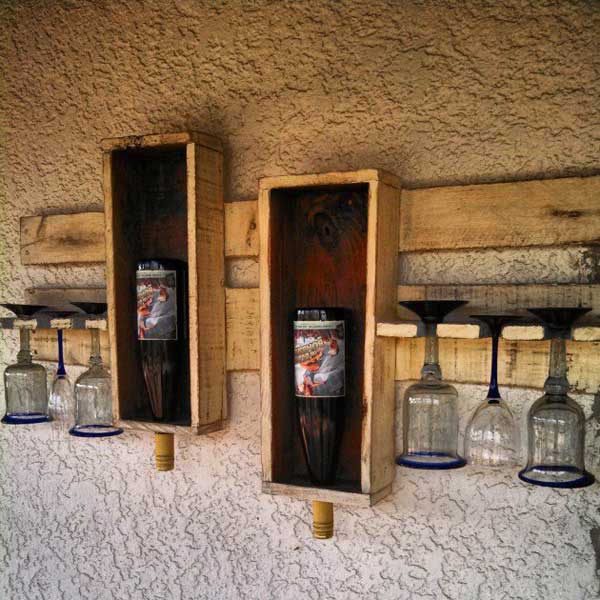 Source: etsy.com
#27 Regular Small Table Extended With Painted Wooden Pallets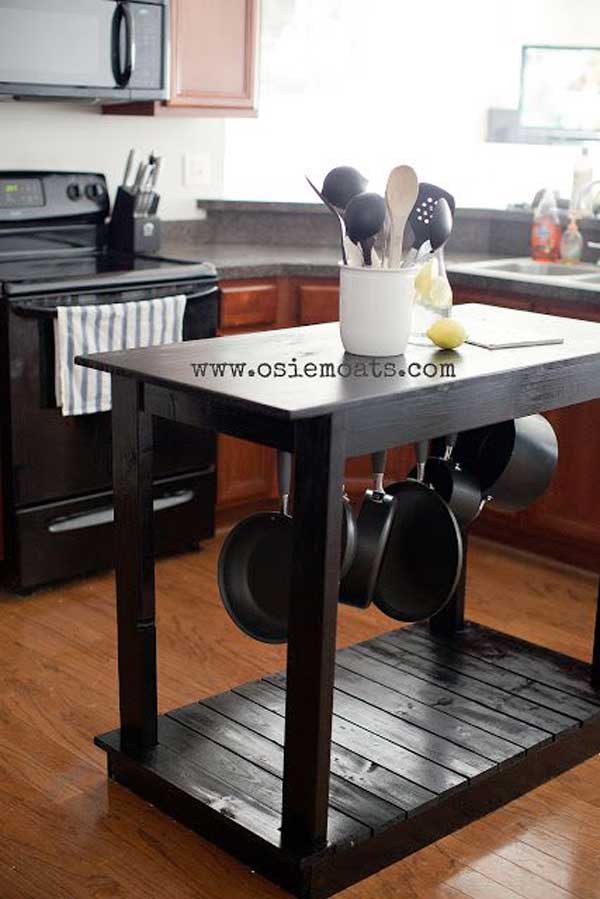 #28 Keep Everything in Your Grasp With an Organizer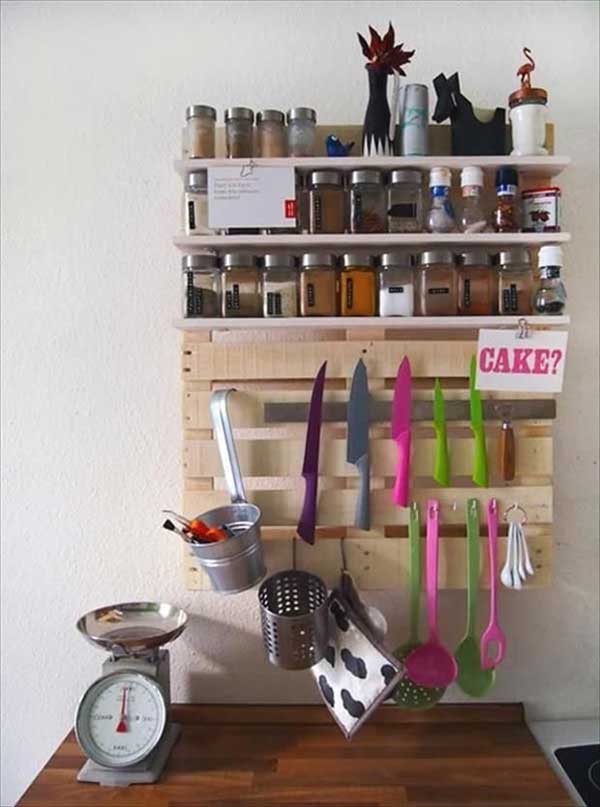 Source: thediyadventures.com
We would love to hear you opinion in the comment section below on the gallery showcased above.
Super useful and cool pallet projects right ?
We love pallet project in all shapes and sizes and you know it ! Pallet fences, pallet bed frames and pallet beds, we love them all cast a glance !