The lack of time is a very often occurrence these days. Some individuals have gotten used to it, a really admirable feat of strength that others only dream of. Time is priceless. A second of pure joy with our family and friends during Christmas is simply unforgettable, priceless when you glance upon the moment from a distant view. For these moments we have to prepare ourselves both physical and mentally, we have to simply detach from our daily problems and concerns and enjoy these special moments as much as possible.
This article is here to help you with the physical preparation, it showcases no less than 30 Insanely Beautiful Last-Minute Christmas Windows Decorating Ideas and it has both small and big crafts alike. It features a range of projects that vary from compositions in which only purchased materials are being used up to beautiful diy enthusiast crafts with little to no costs.
Window decorations for example is a subject often ignored, as we tend to spend less and less time on the streets, as a pedestrian, walking for leisure we also tend to discourage indirectly the interaction with this part of the society, with these beautiful, simple, natural activities. Just imagine for a moment what a beautiful view you can offer to your guests, the street, your neighbors with a simple installation in your window, these can be composed out of snowflakes, pine-cones, Christmas gloves, faux gifts, advent calendars or greenery beautifully doubled by string lights or candles.
Last-Minute Christmas Windows Decorating Ideas
#1 Beautify your windows with merry gift boxes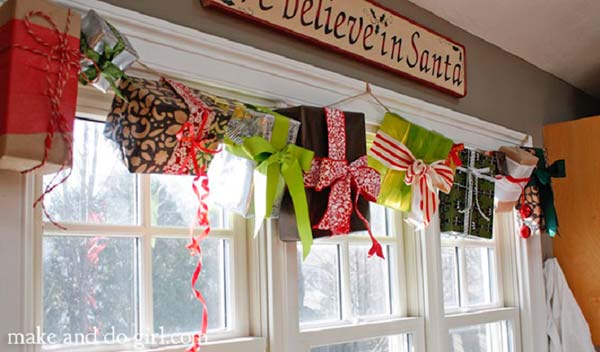 Unknown source.
#2 decorate the exterior of your window with branches twigs and logs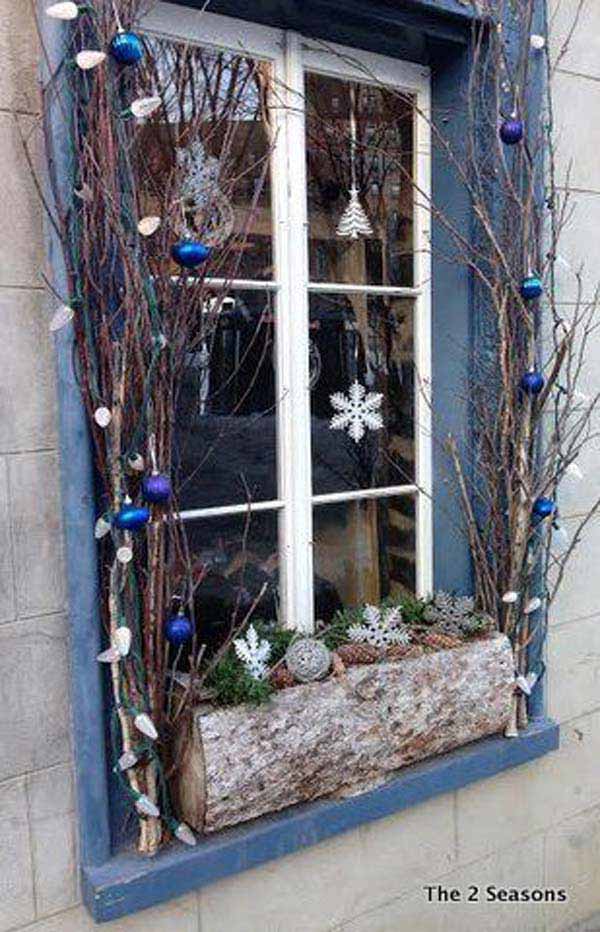 via the2seasons.com
#3 Suspend beautiful decor on a twig in your window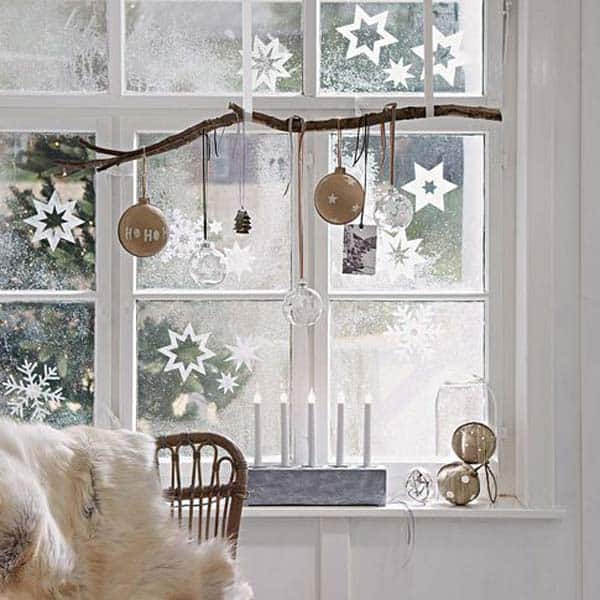 via www.homedit.com
#4 get creative with simple craft supplies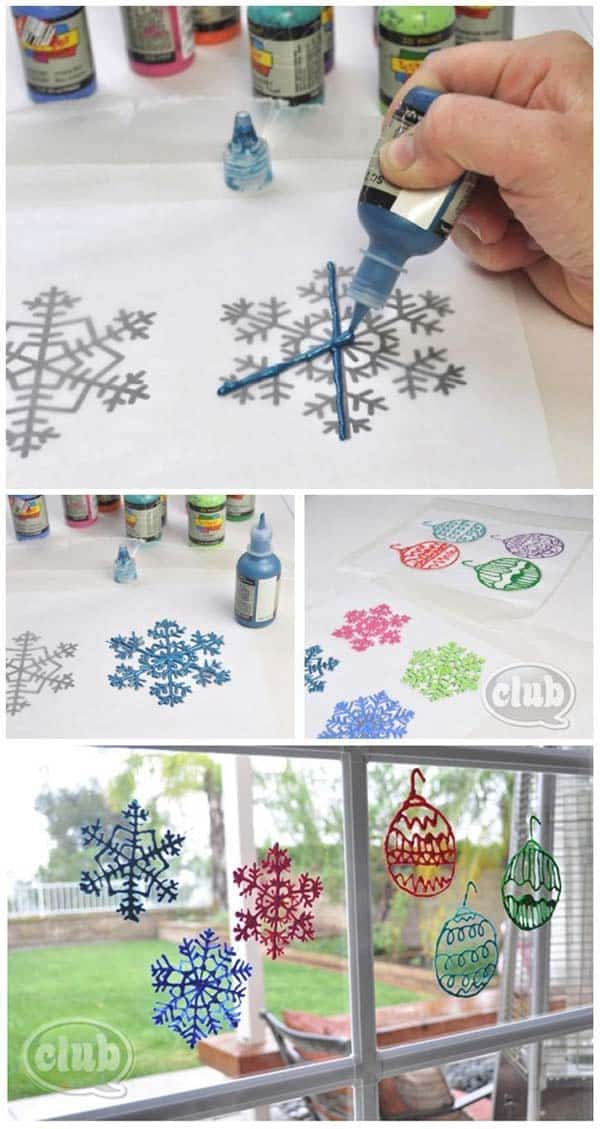 Tutorial @ club.chicacircle.com
#5 decorate your space with love and care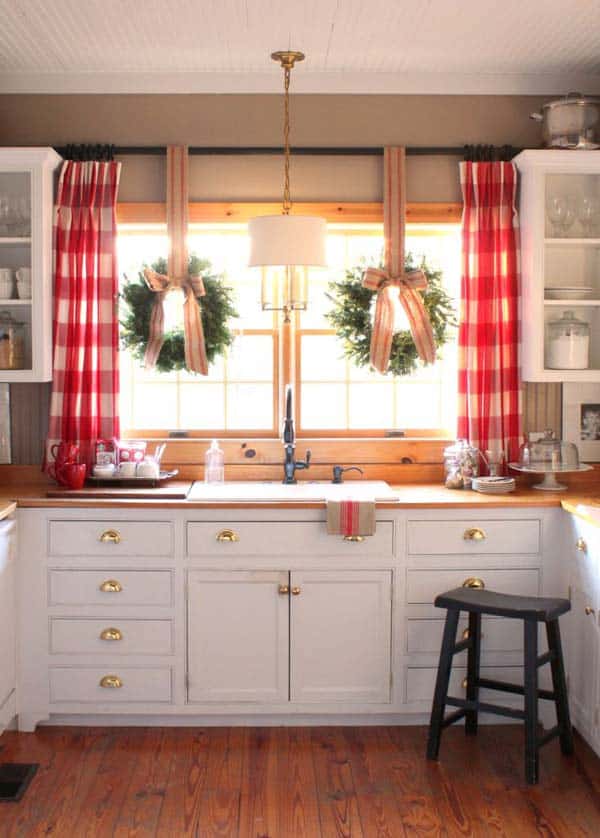 via www.talkofthehouse.com
#6 add huge Christmas tree decorations outside your window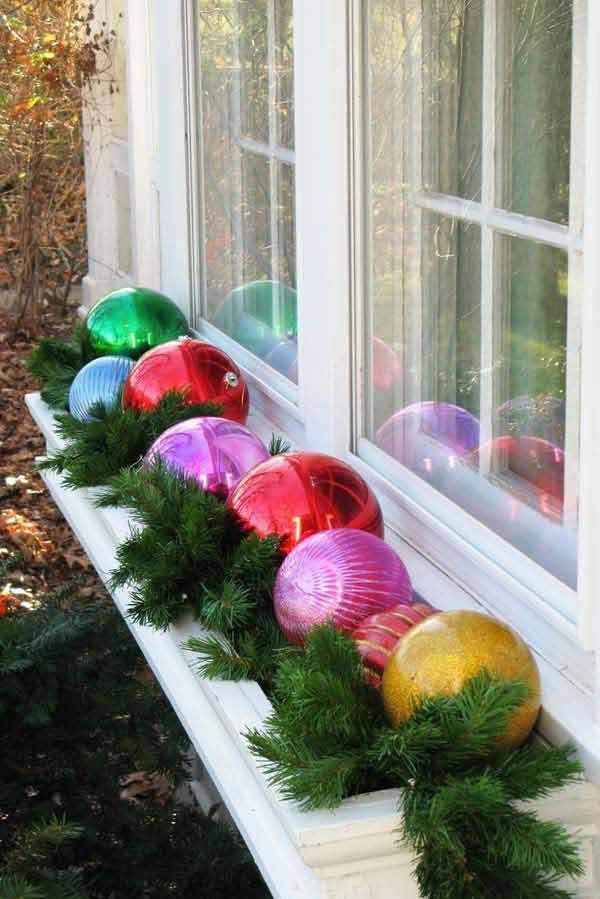 #7 decorate your beautiful window with string lights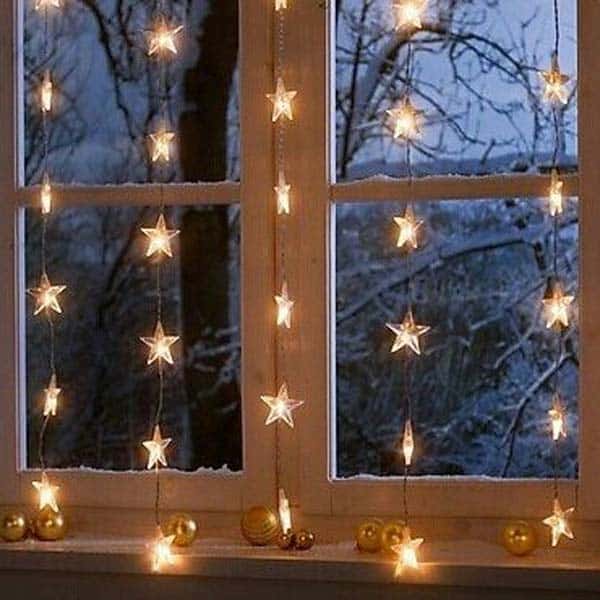 #8 simple elements in merry traditional colors can look brilliant
#9 craft beautiful compositions out of airy Christmas decor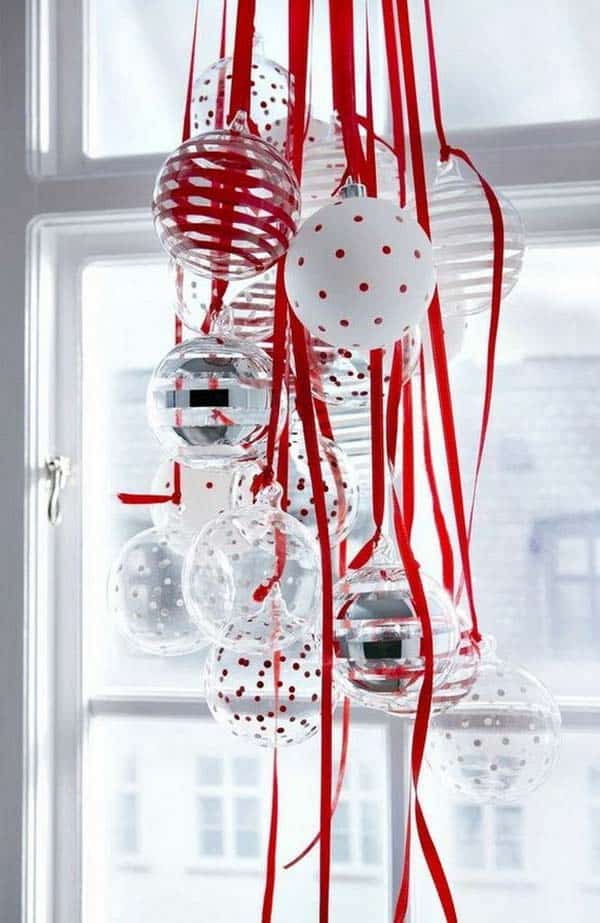 #10 snowflakes on the window are simple yet beautiful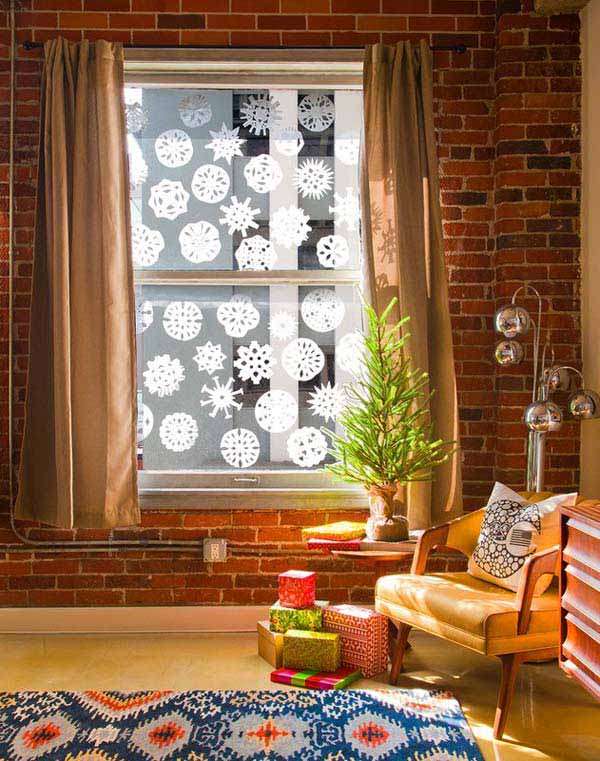 Tutorial @ mom.me
#11 decorate the exterior of your home with traditional elements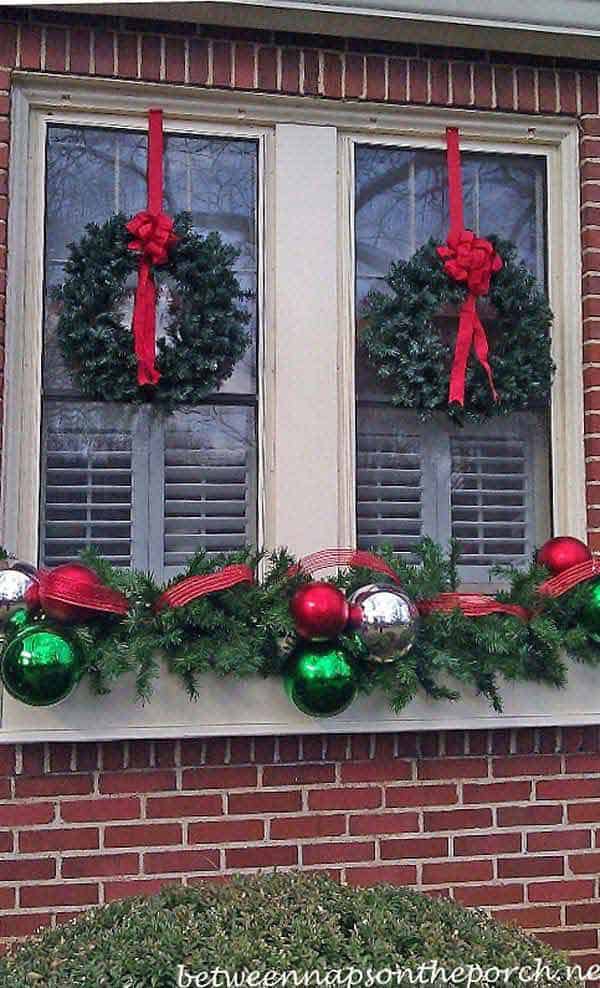 #12 five minute decor can bring a lot of joy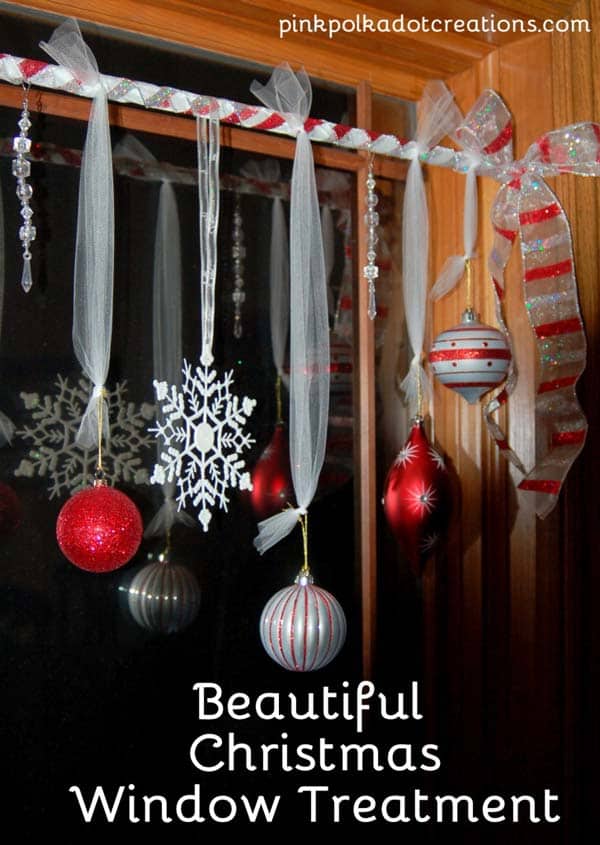 Tutorial @ pinkpolkadotcreations.com
#13 suspend pine-cones in the window for a beautiful rustic look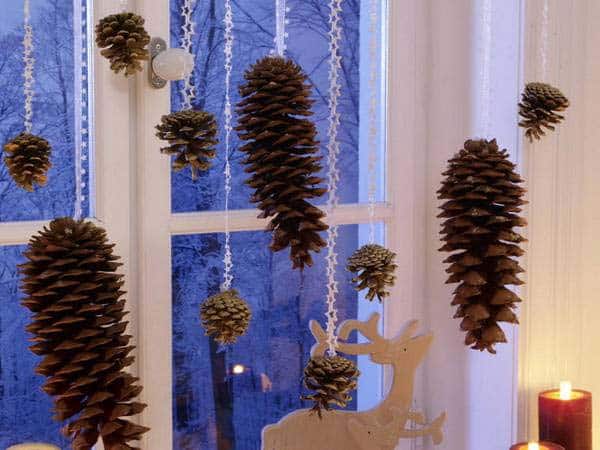 #14 decorate with stars in the window on a birch branch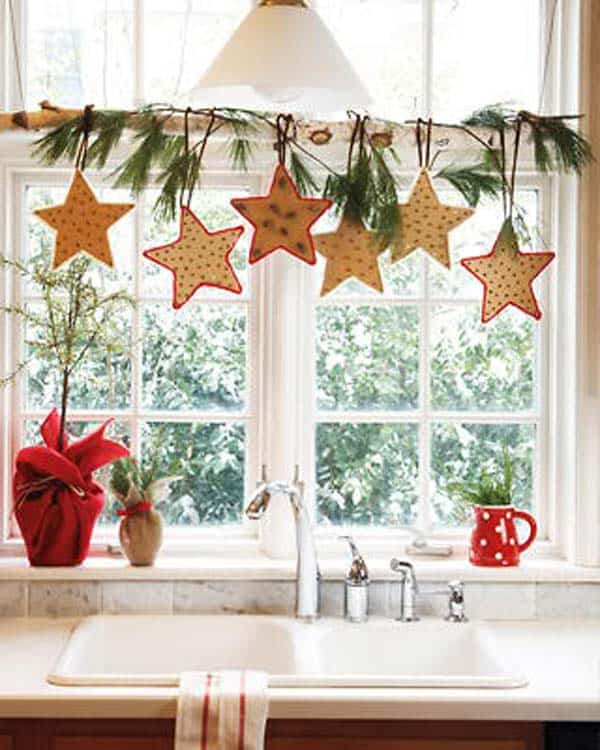 #15 simple elements can go a long way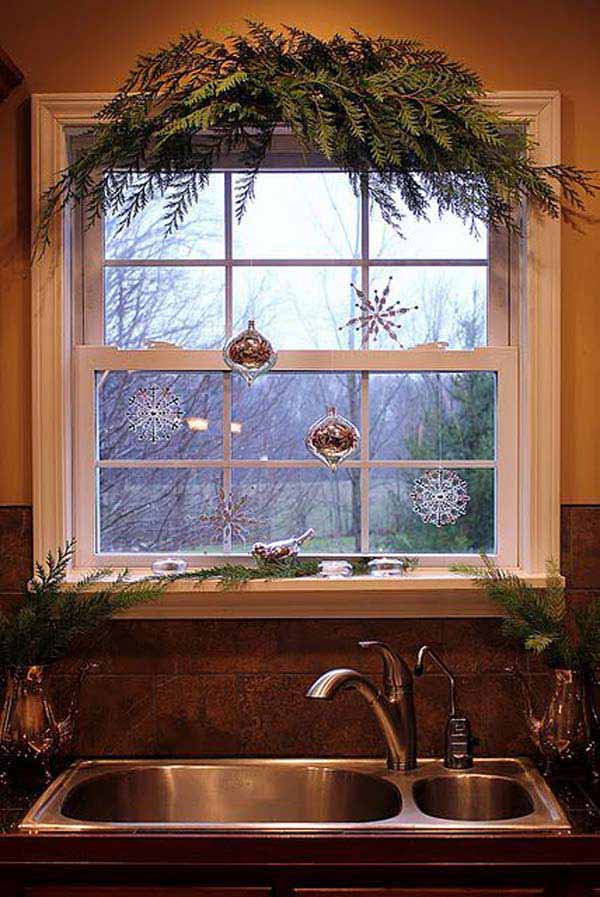 via debbie-debbiedoos.blogspot.com
#16 newspaper wrapped Christmas gifts placed in the window are inexpensive and beautiful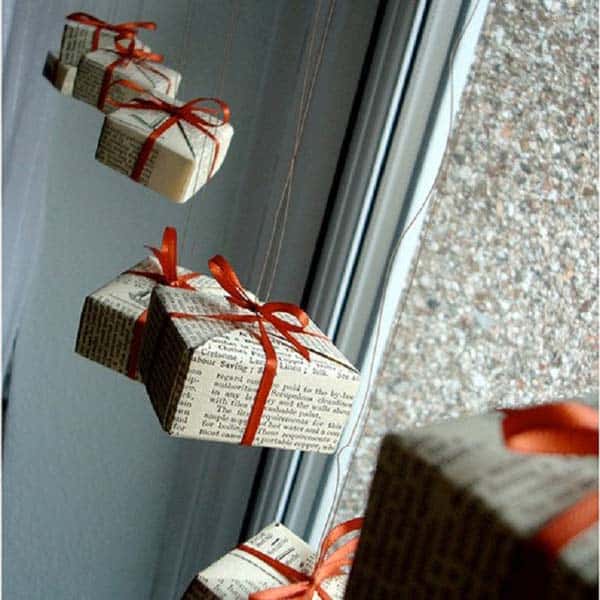 Tutorial @ creaturecomfortsblog.com
#17 one Christmas tree branch on a faux window can paint a beautiful painting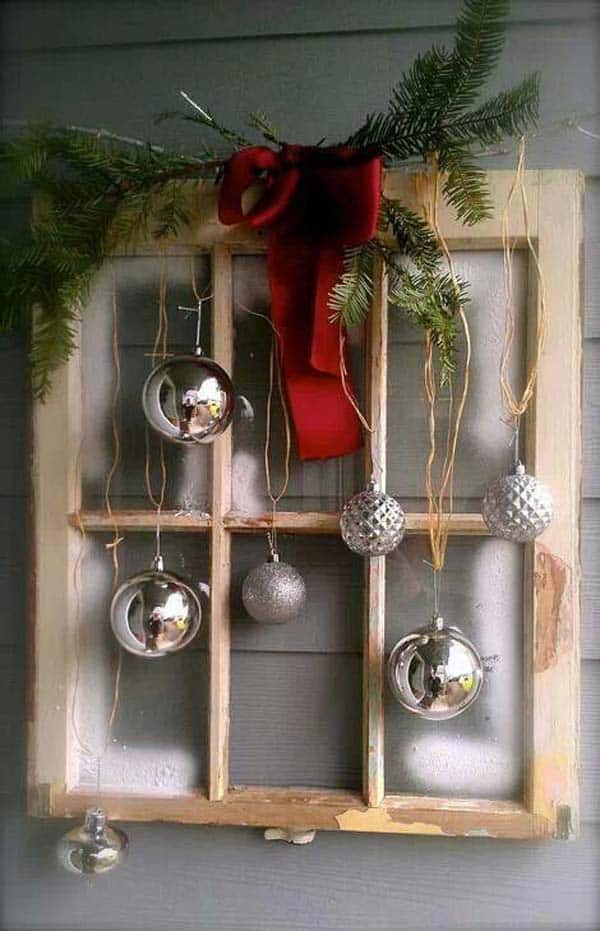 #18 Paper laser cut snowflakes in the window beautifying everything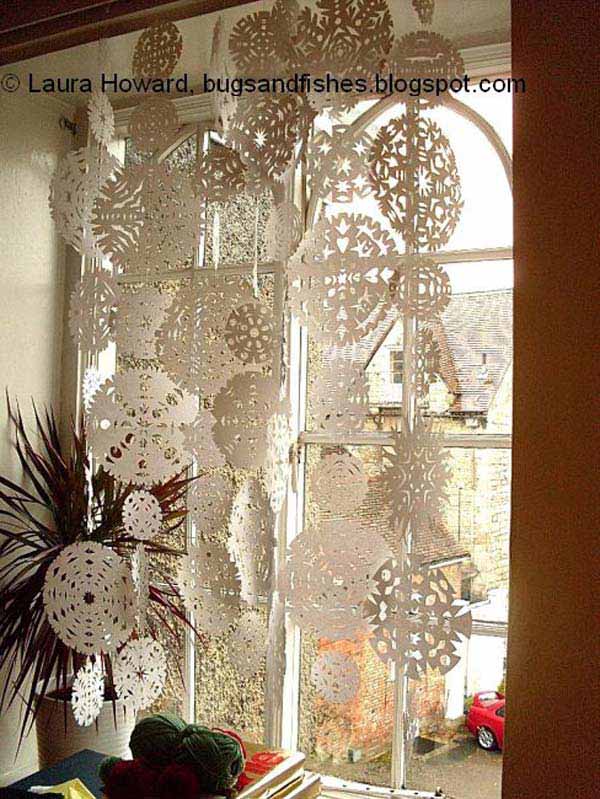 Tutorial @ bugsandfishes.blogspot.com
#19 Spread joy in the exterior of your home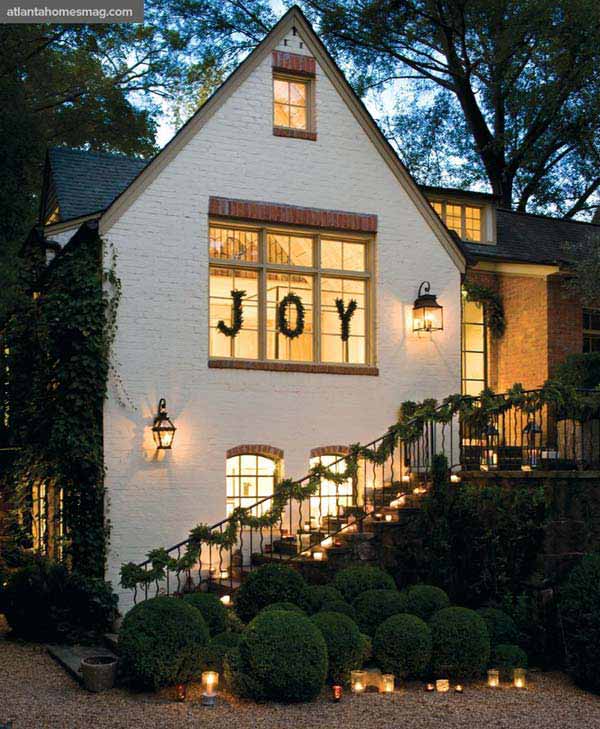 #20 greenery and silver do team up beautifully in airy setups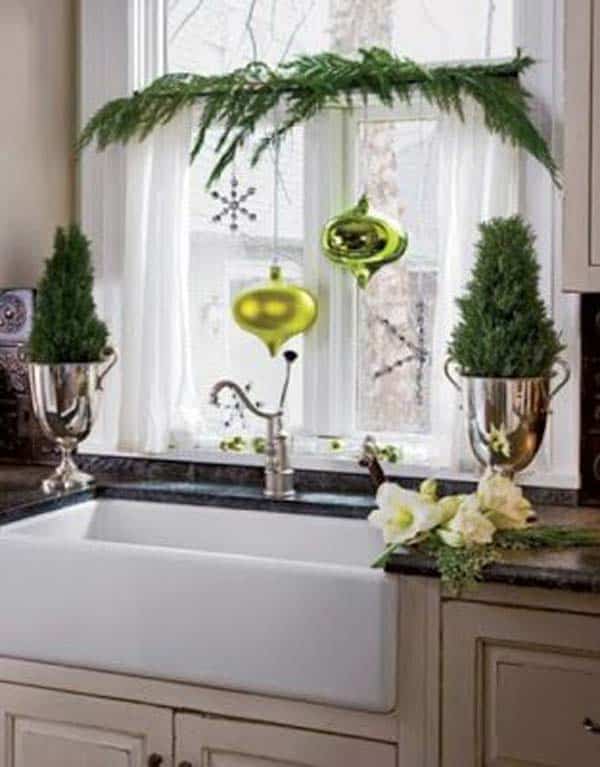 via ciaonewportbeach.blogspot.com
#21 beautiful Christmas gloves decorating a transparent glass door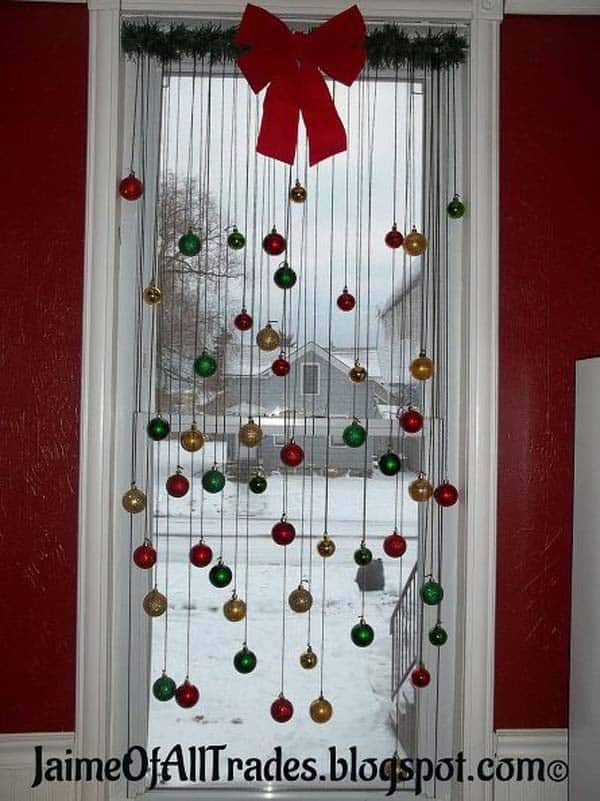 Tutorial @ jaimeofalltrades.blogspot.com
#22 the greener the room gets the better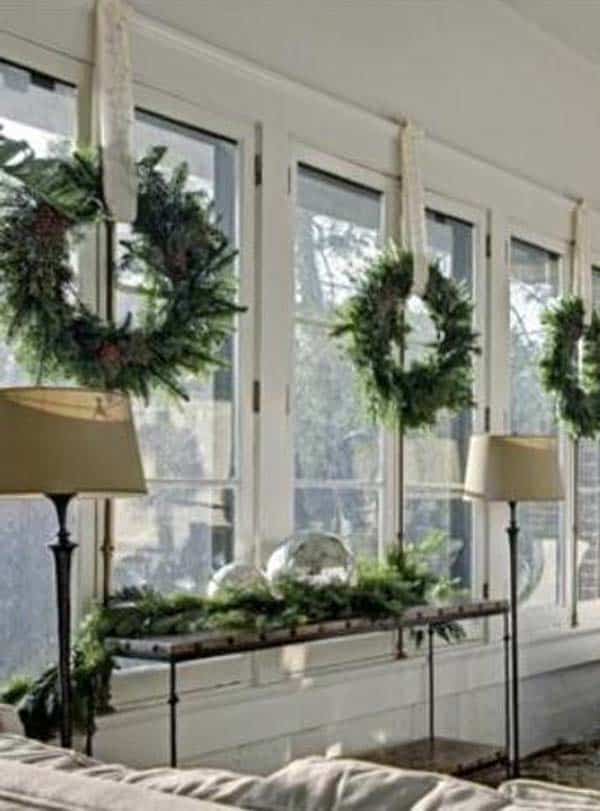 #23 huge transparent snowflakes can emphasize your decor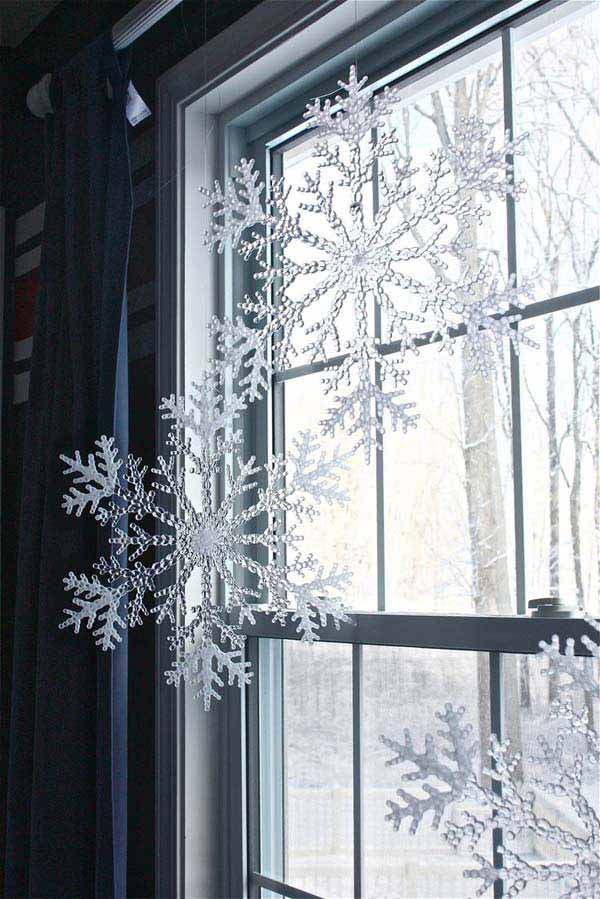 #24 candles and branches nearby a breathtaking scenery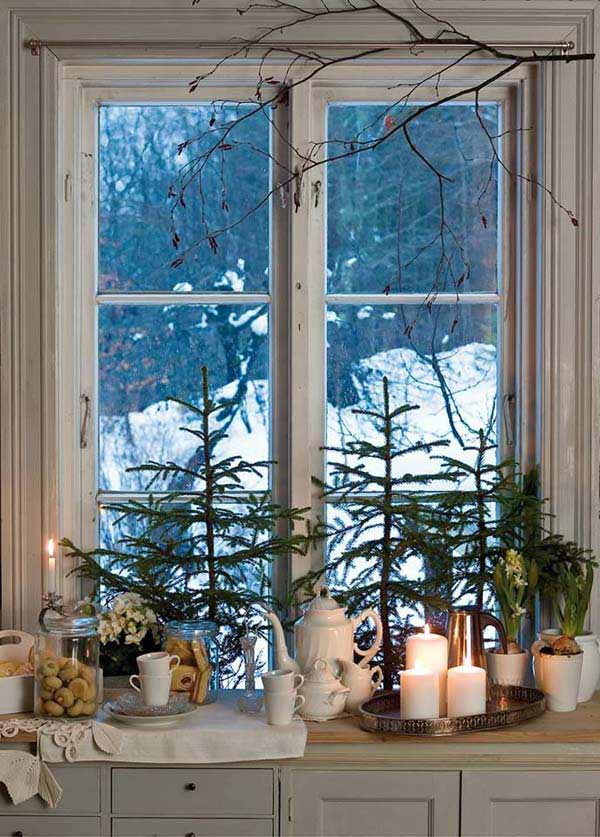 via www.facebook.com
#25 suspend pine cones in a breathtaking floating composition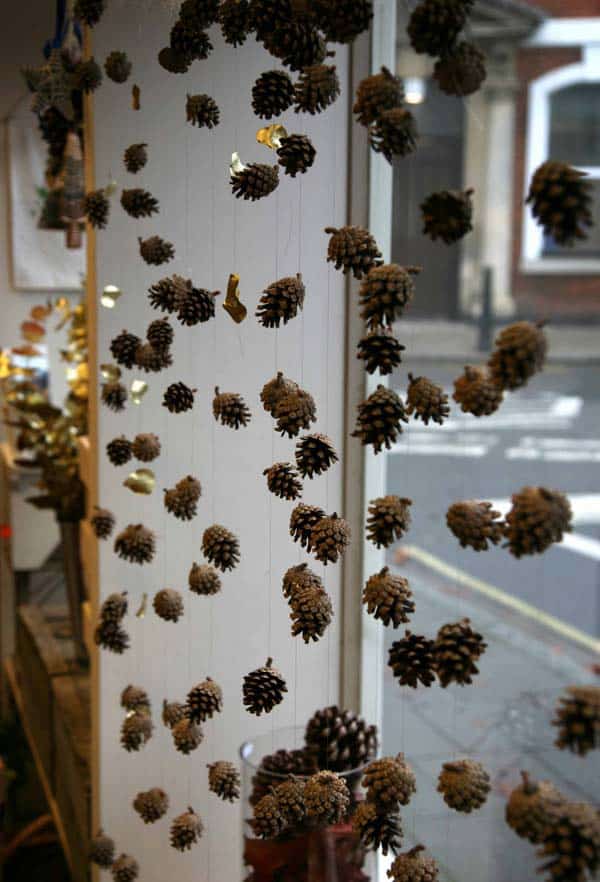 via flowershopstories.blogspot.co.uk
#26 you dictate your line of design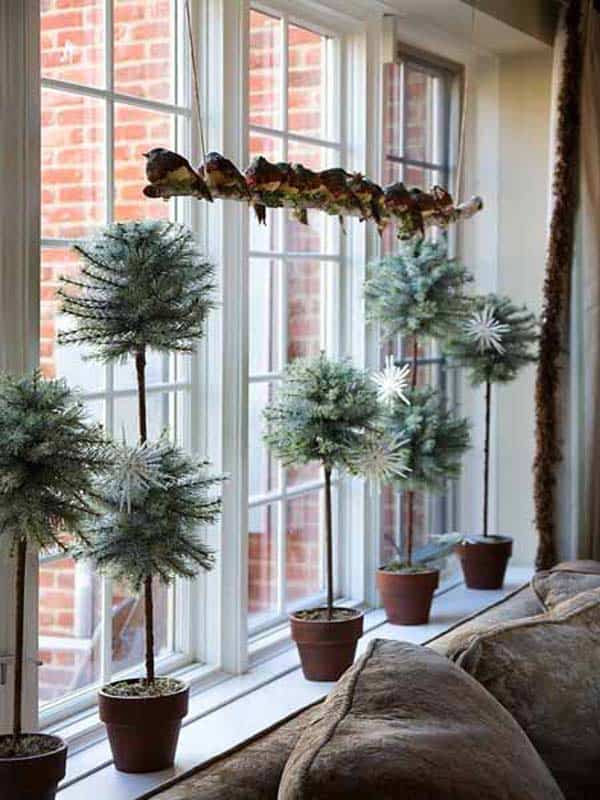 #27 red suspending green elements in airy decors can be definitory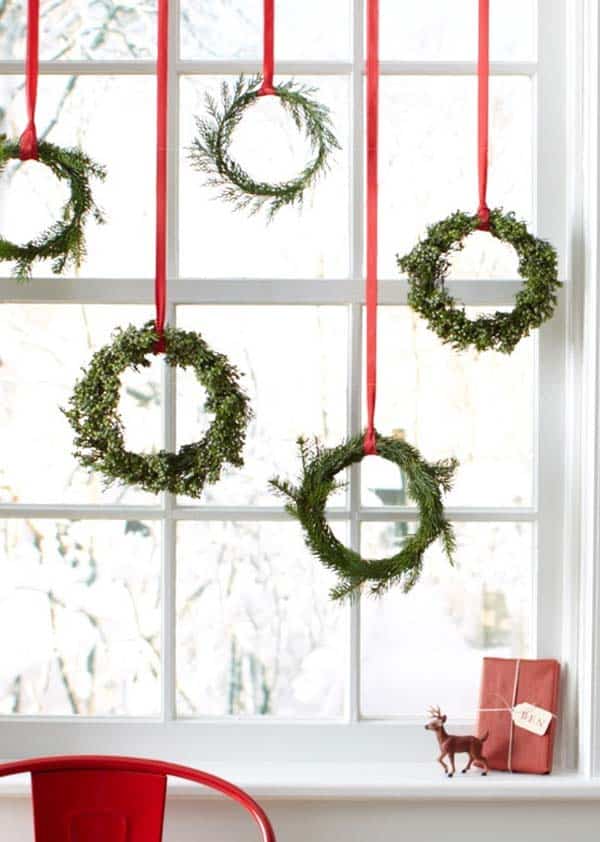 #28 simple twigs and red design elements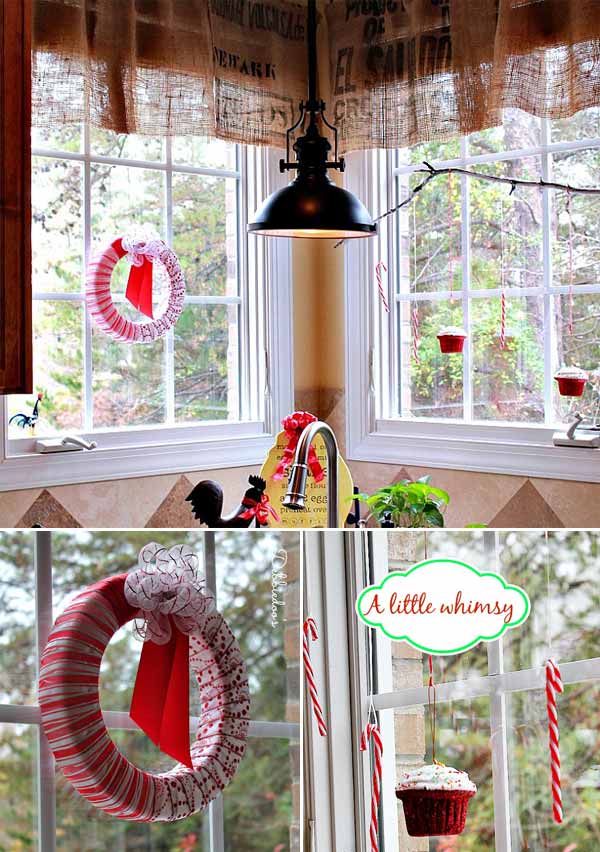 #29 Bring colors into your window and light them up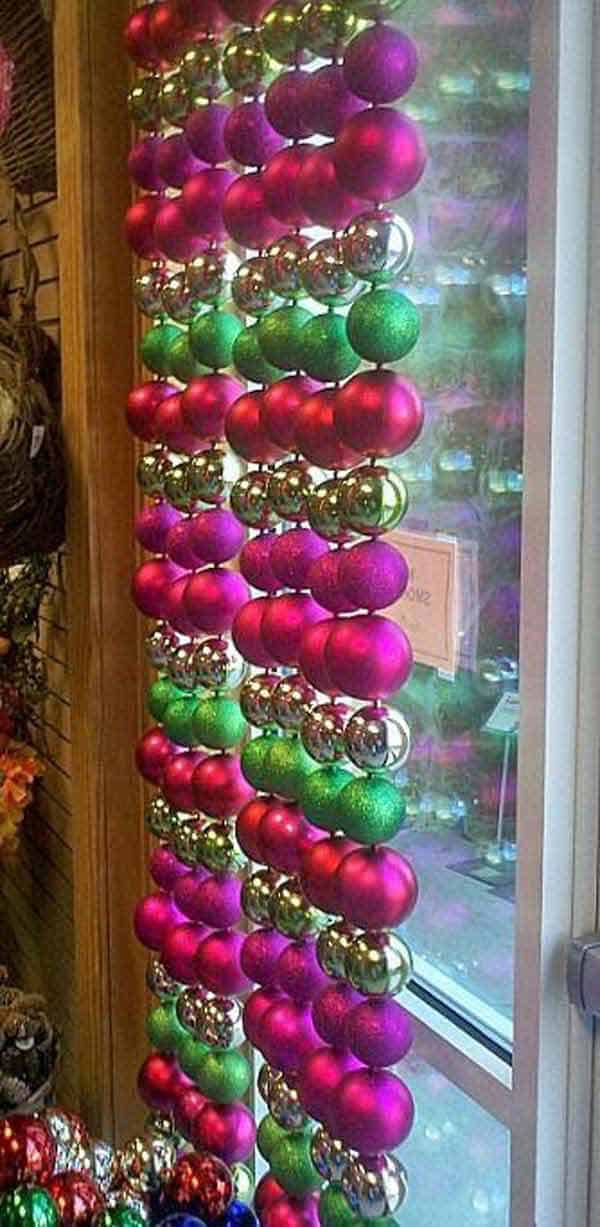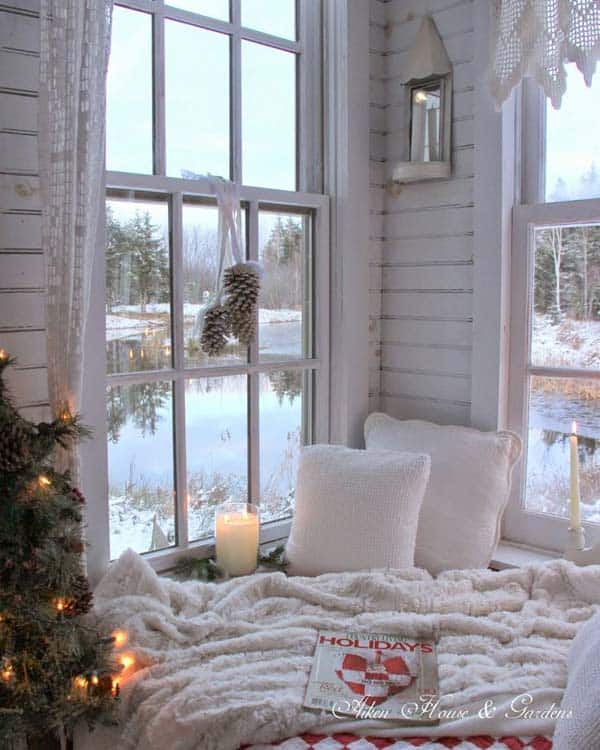 via warrengrovegarden.blogspot.com
What do you think about these Beautiful Last-Minute Christmas Windows Decorating Ideas ? We would love to hear your opinion on the subject in the comment section below.
Related Articles
14 Best Christmas Copper & Rose Gold-Finish Decorations
14 Awe-Inspiring Ceramic Christmas Decorations
16 Best Christmas Glass Ornaments [Bauble & Icicles]
19 Christmas Tree Paper Decorations for Delicate Look
12 Best Christmas Glass Tree Toppers for a Jolly Xmas
14 Best Star Christmas Decorations for a Shiny Christmas
14 Best Christmas Tree Lights to Consider This Year
Learn How to Store Icicle Lights After Christmas
Start The DIY Christmas Gifts Process Early
19 of the Best Candle Gifts Sets & Baskets for Epic Presents | Candles Gift Guide 101
76 Best Lego Gifts & Best Lego Sets for Lego Lovers
14 of the Best Gifts for Sculptors in 2022 | Gift Guide
32 Best Gifts for Marvel Fans of the Realm 2022 | Gift Guide
29 Best Gifts for Interior Designers and Creatives Everywhere | Gift Guide
45 of the Best Gifts for Architects in 2022 | Gift Guide
17 Burlap Ribbon & Wreath Options