Once you have plants in your garden you will want them safe, you will want them beautifully organized and fresh. Gardening, happily, is a never ending journey where progress is slow and steady and regardless of the the nature of the lot, regardless of the plant grown or the way in which the gardener takes advantage of the lot, the sole effort of growing a living green creature in his own background is a victory. More then 27 DIY garden bed edging ideas have been showcased underneath, these are here to help you enhance and emphasize your garden in increments.
Complement your greenery with an edge whether is organic, mineral or ferrous and continue your garden on both sides. Be creative and enjoy your garden as much as possible wherever you are, wherever it is.
Garden Bed Edging Ideas
#1 Authenticity Captured in Old Metal Wheels Wired Together Into a Creative Edging for Plants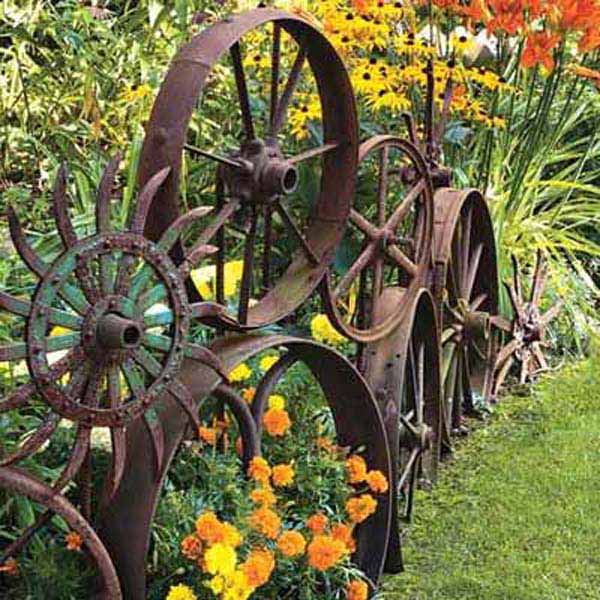 #2 Terraced Backyard Landscape Highlighted by a Sculptural Gabion Wall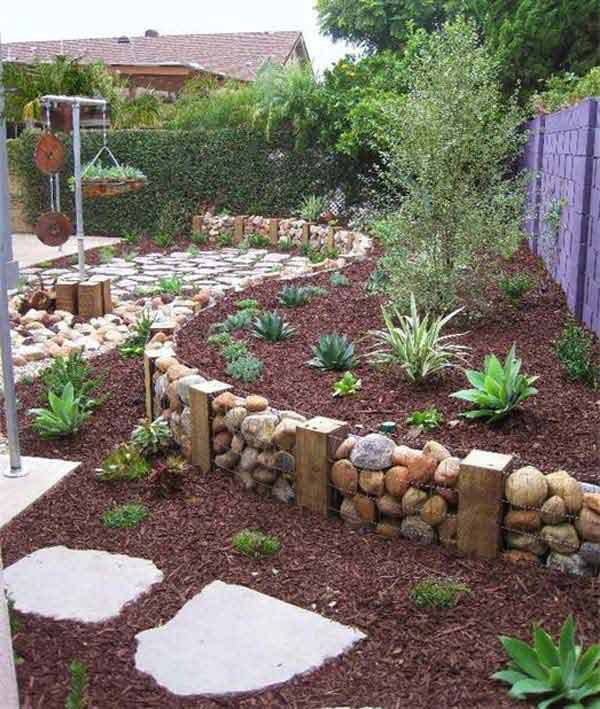 #3 Airy Reclaimed Wood Cut at Various Lengths Bringing Color Into The Picture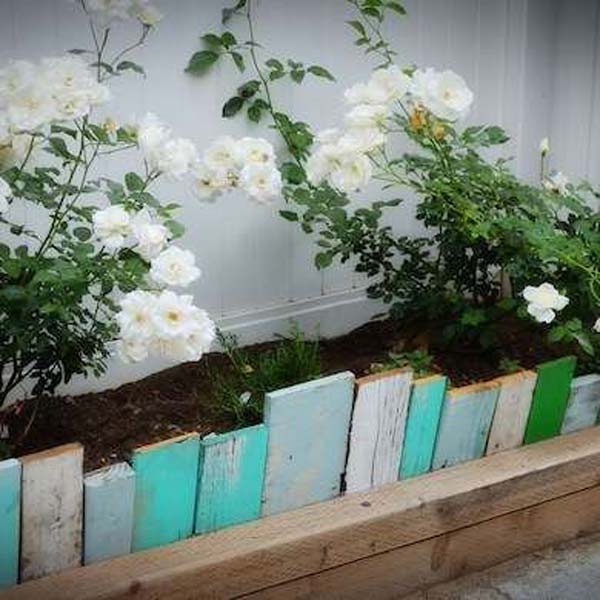 via bobvila.com
#4 Plant Directly Into Troughs And Wooden Buckets For a Vintage Look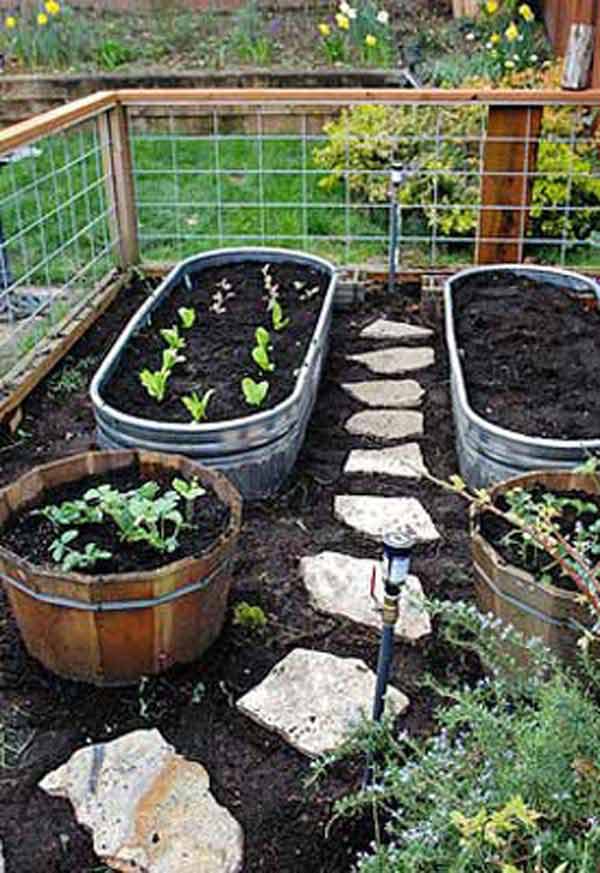 #5 Painted Wooden Pallets Can Double as a Beautiful Edging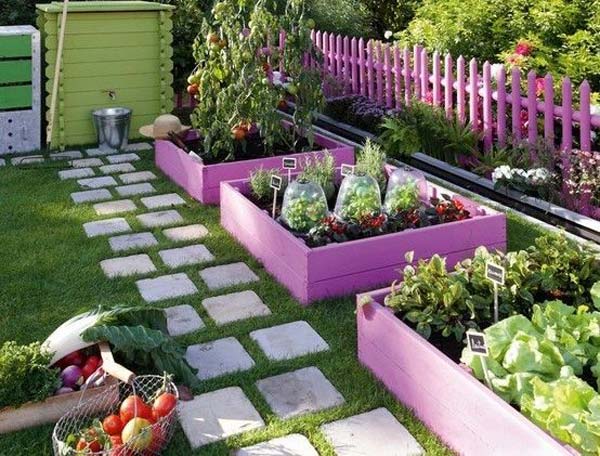 via lookathome.ru
#6 Wooden Logs Can Bring Texture and Sturdiness Into The Simplest Raised Bed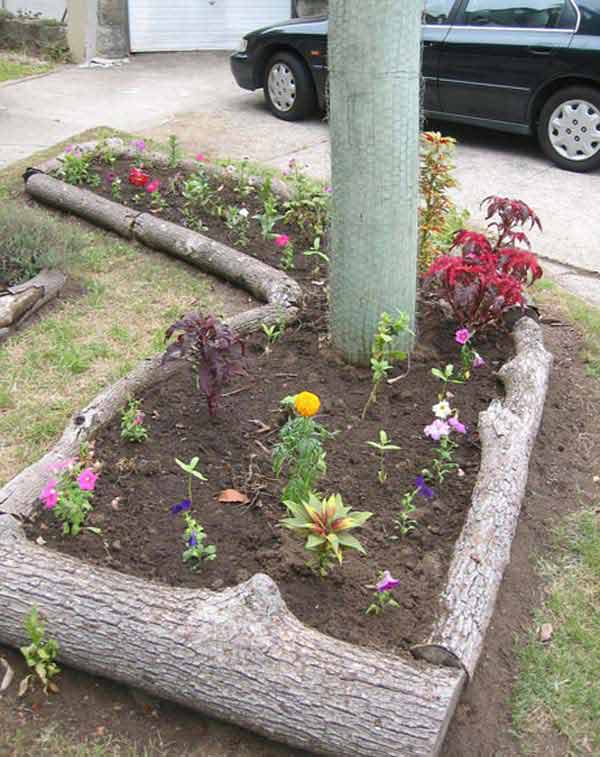 #7 Garden Beds Edged With Old Terracotta Pipes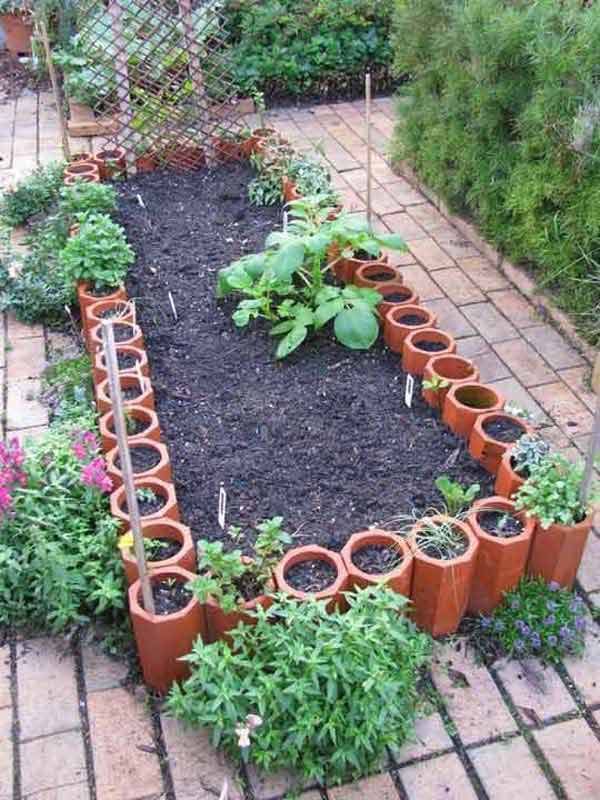 #8 Use Cinder Blocks to Create a Raised Bed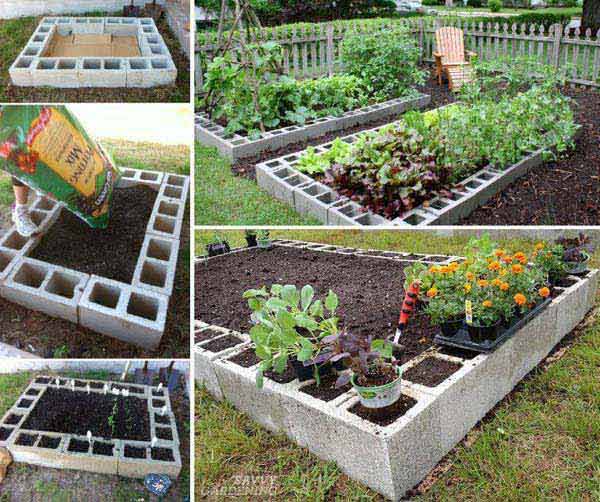 Tutorial @ youtube.com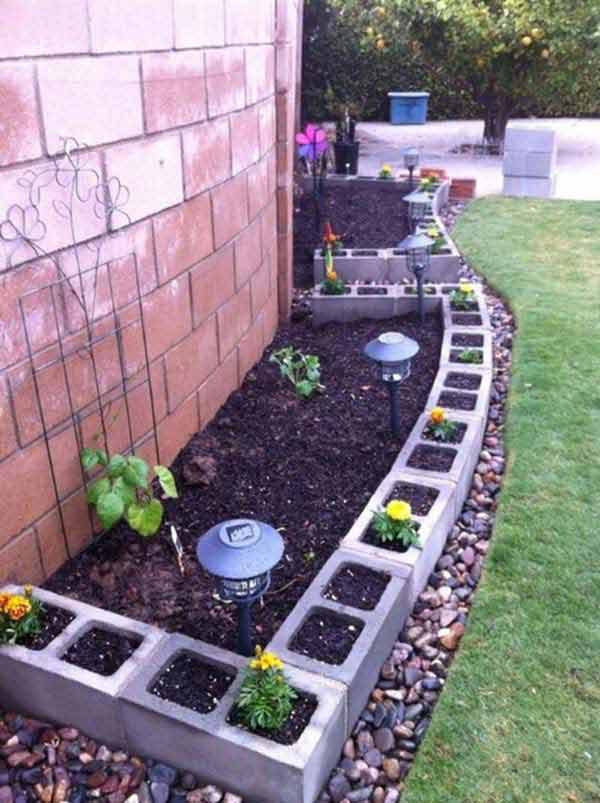 #9 Metal Corroded Tubes Can Bring a Very Original New Texture Into The Picture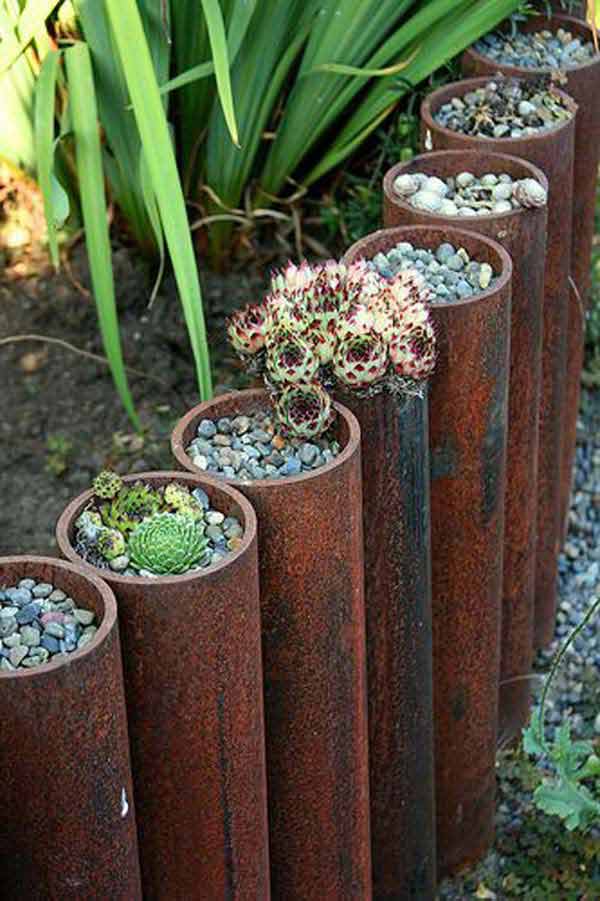 via floradoragardens.blogspot.com
#10 U-Shaped Raised Garden Bed Can Provide Maximum Accessibility in Smaller Yards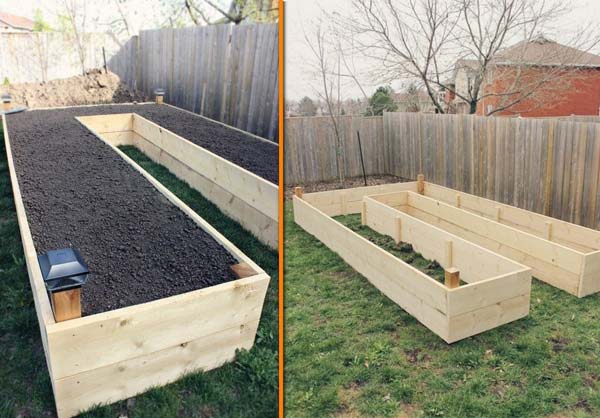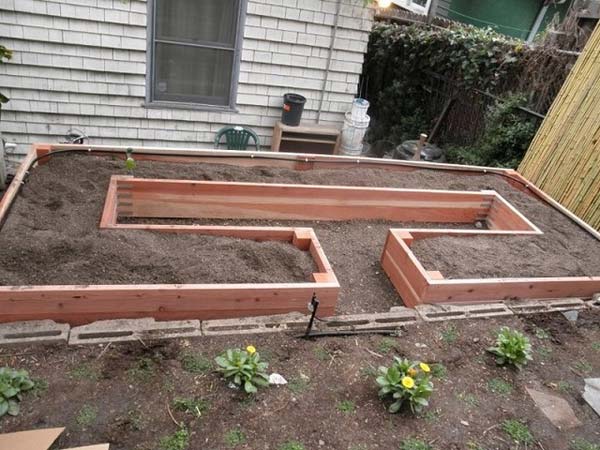 #11 Superb Natural Woven Raised Bed Garden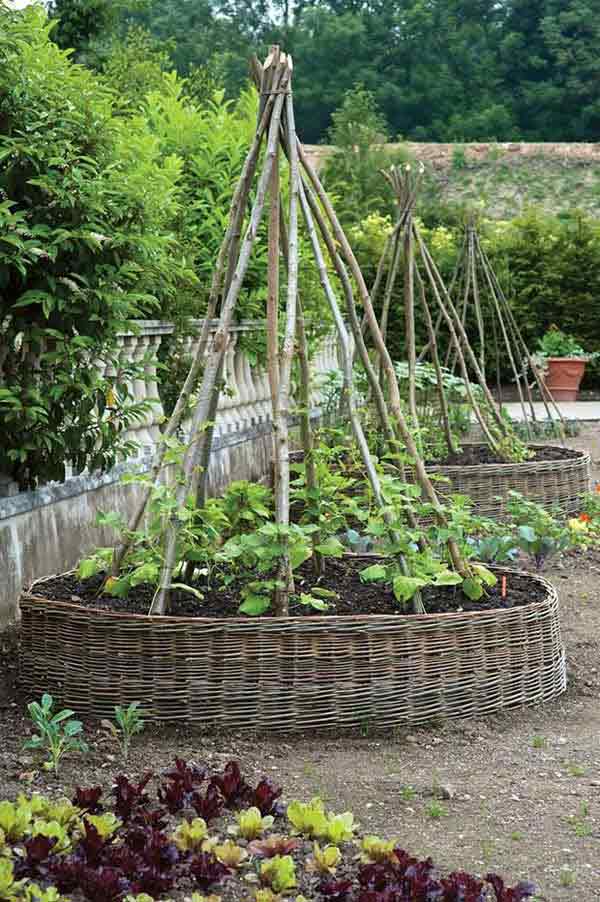 #12 Stone Bricks or Cement Bricks Can Create an Edge In Your Garden With Ease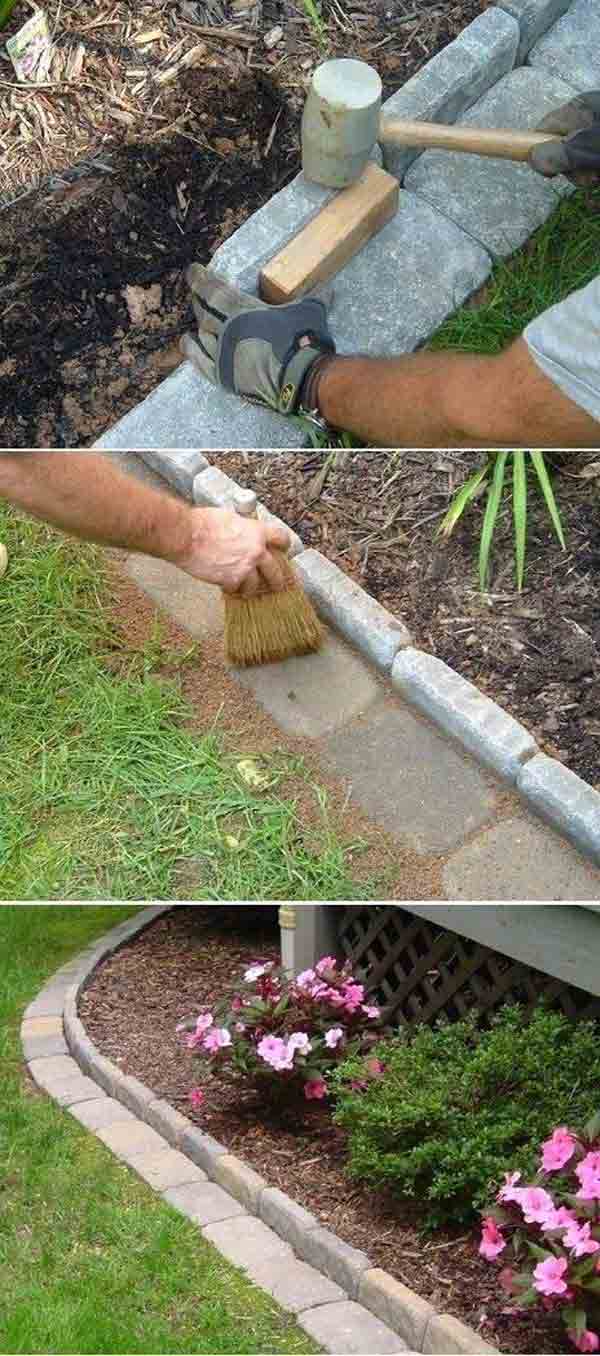 #13 Collect and Up-cycle Glass Bottles Into Creative Colorful Garden Edging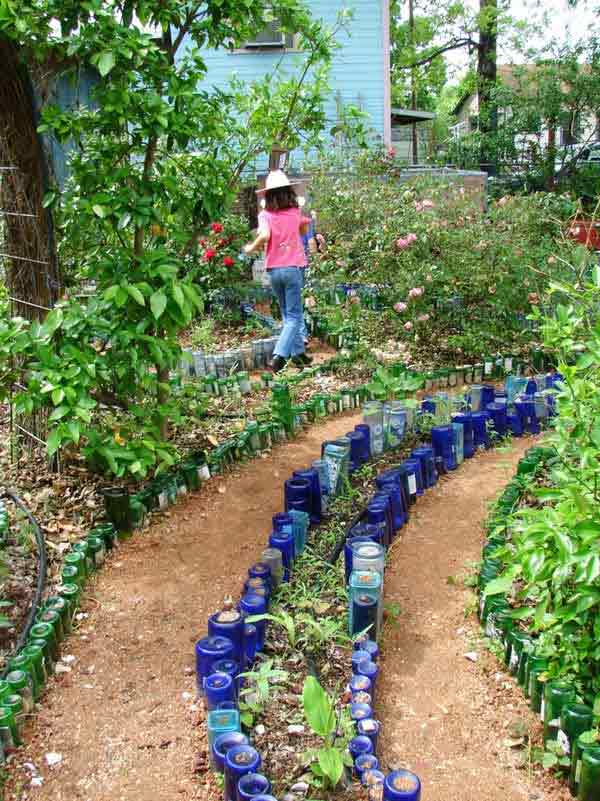 via flickr.com
#14 Old Plates Used as Garden Edge For Smaller Raised Beds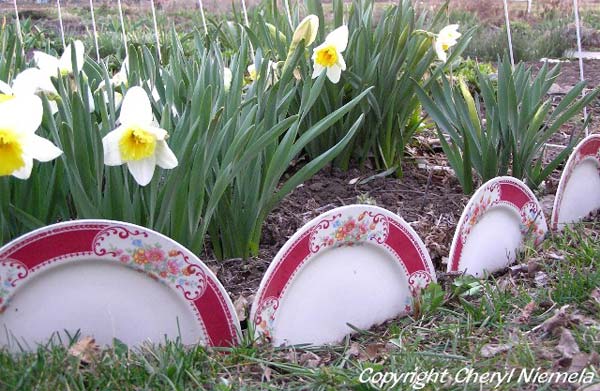 via 33barefootlane.wordpress.com
#15 Knitted Tree Branches Used to Define Garden Raised Beds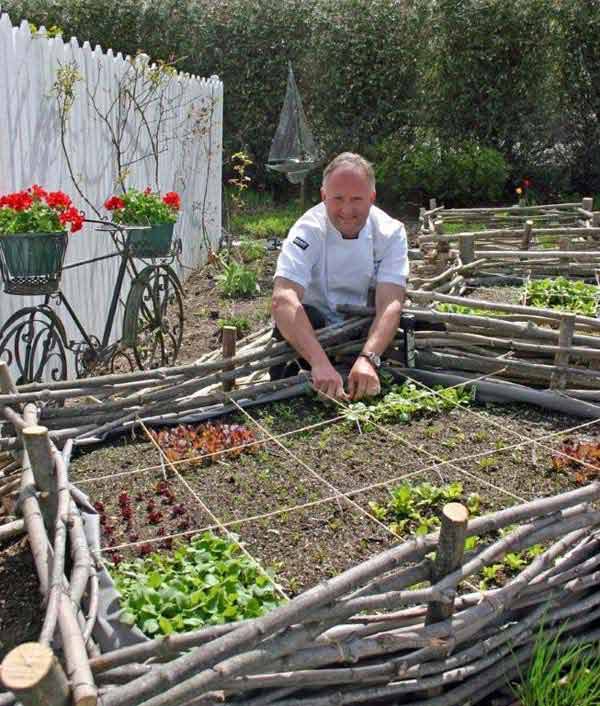 #16 The Straw Bale Garden Bed Edging Can Enhance Your Planting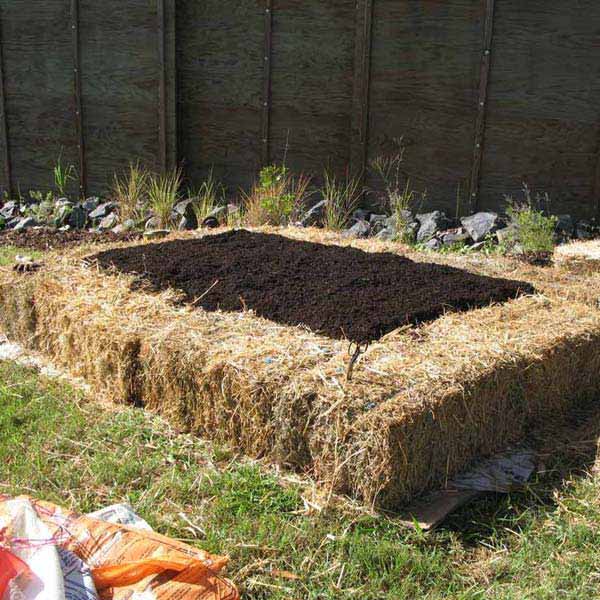 #17 Wavy Steel Corroded Edging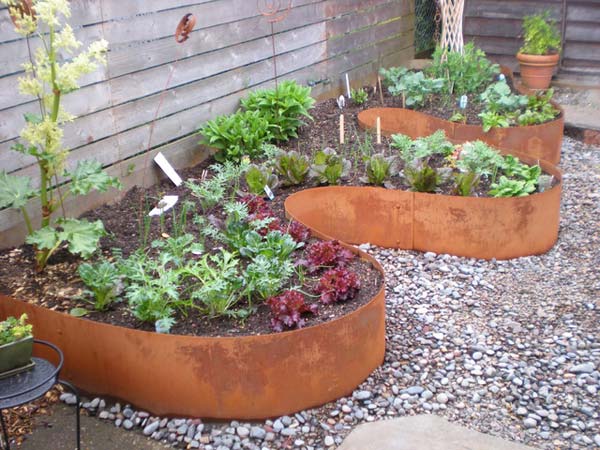 via houzz.com
#18 A Wide Concrete Edging Can Be Used as an Occasional Garden Path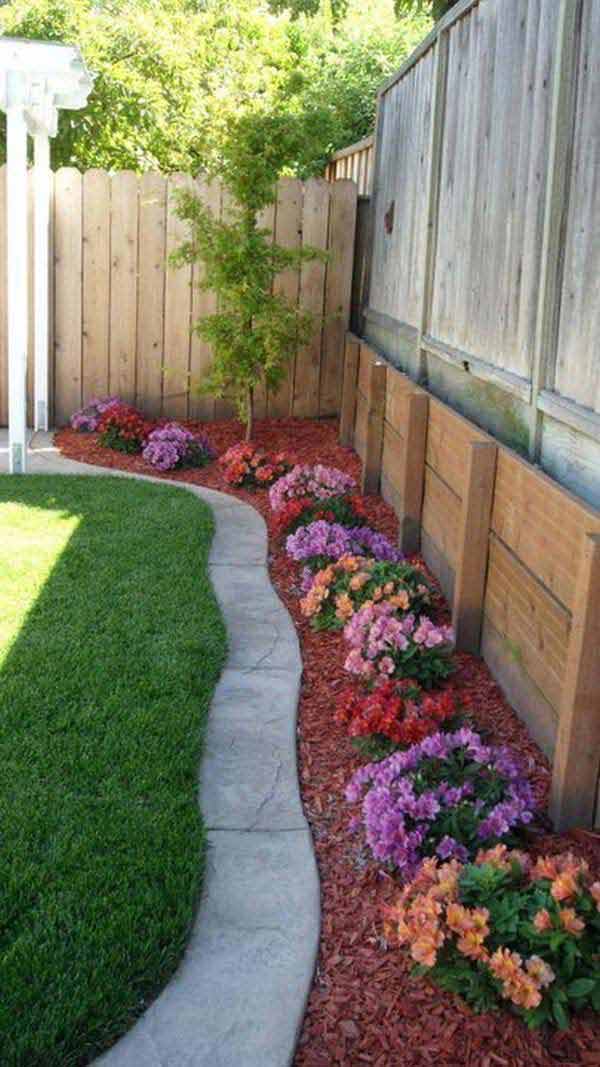 via pinterest.com
#19 Huge Clam Shells Protecting Flowers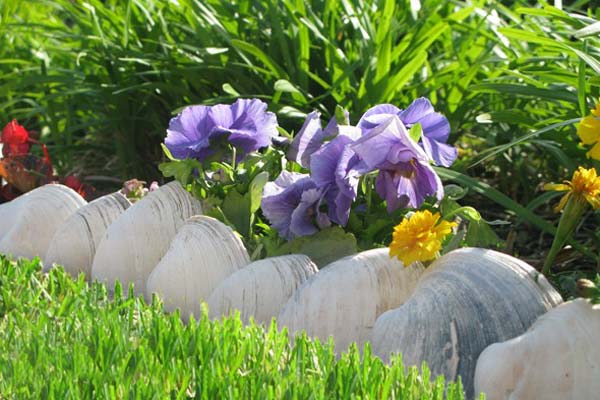 #20 Simple Rock Edging in a Very Beautiful Garden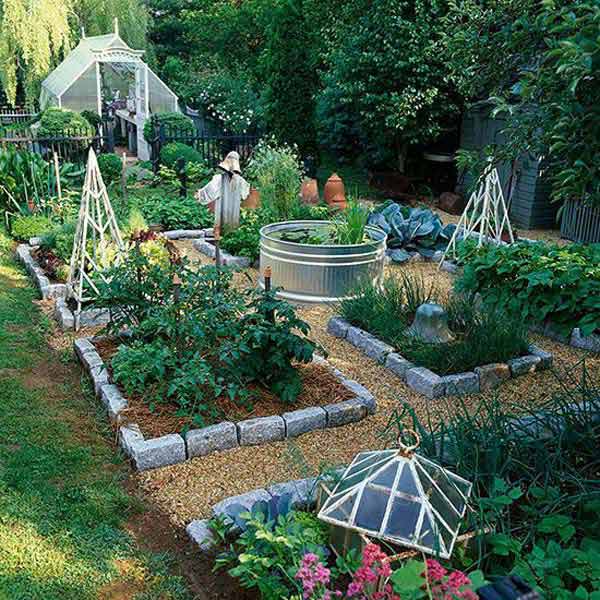 via bhg.com
#21 Raised Bed Garden With Knit Branches Nestling Lasagna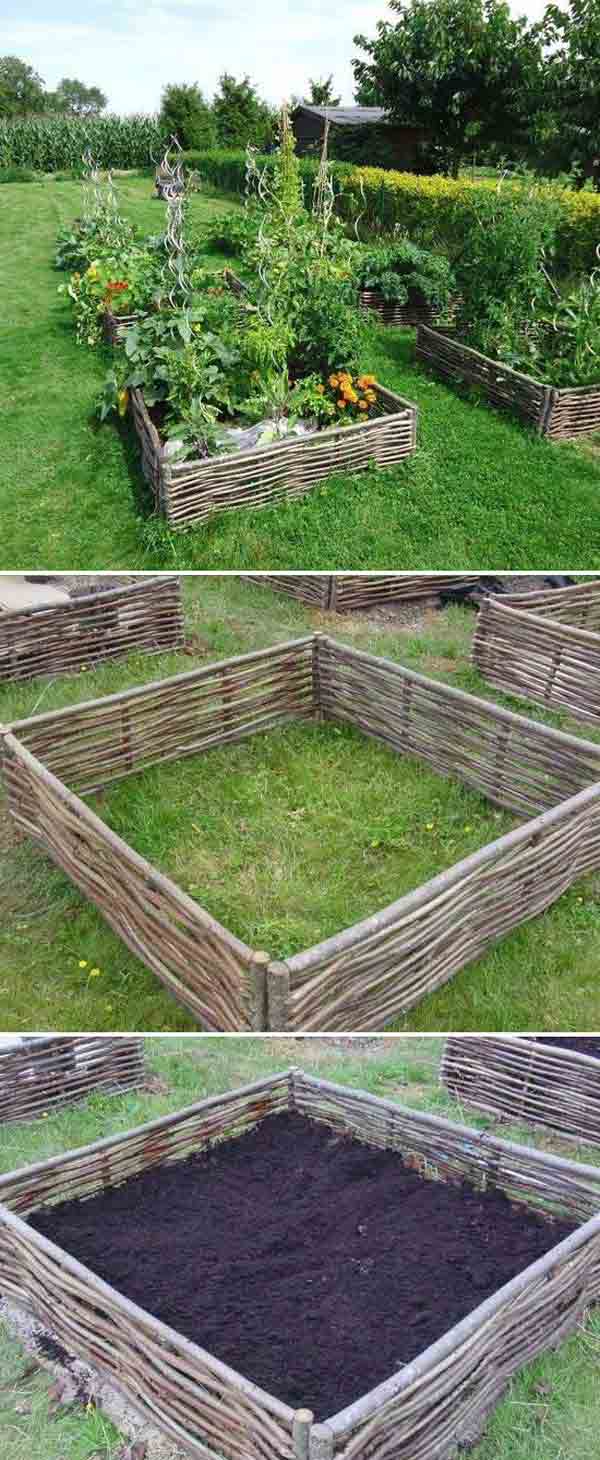 #22 Old Reused Bricks Into an Organic Border
#23 Log Border Flowerbed Using Birch Tree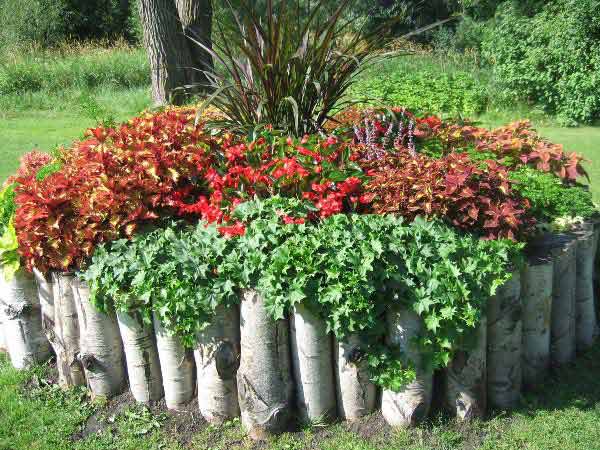 via cheapseeds.com
#24 Small Fence Realized With Up-cycled Bike Wheels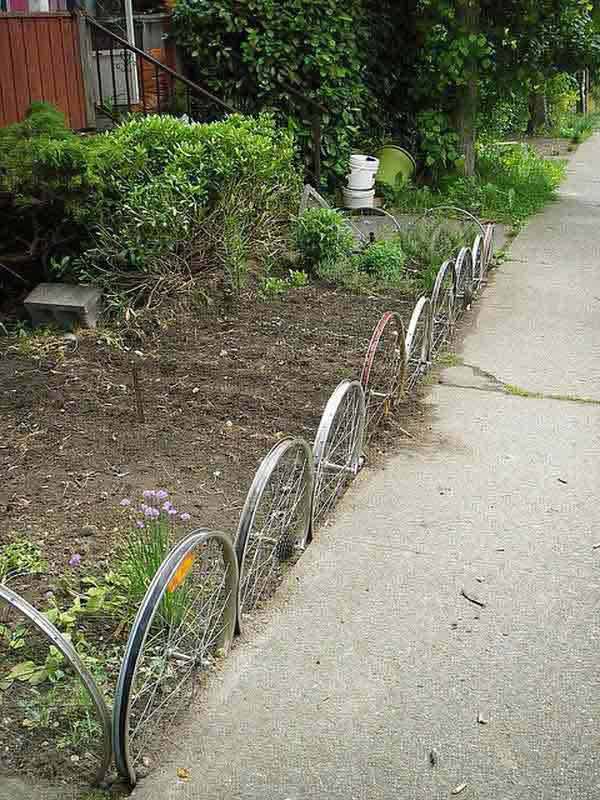 Source Unknown.
#25 White Gabion Raised Bed Border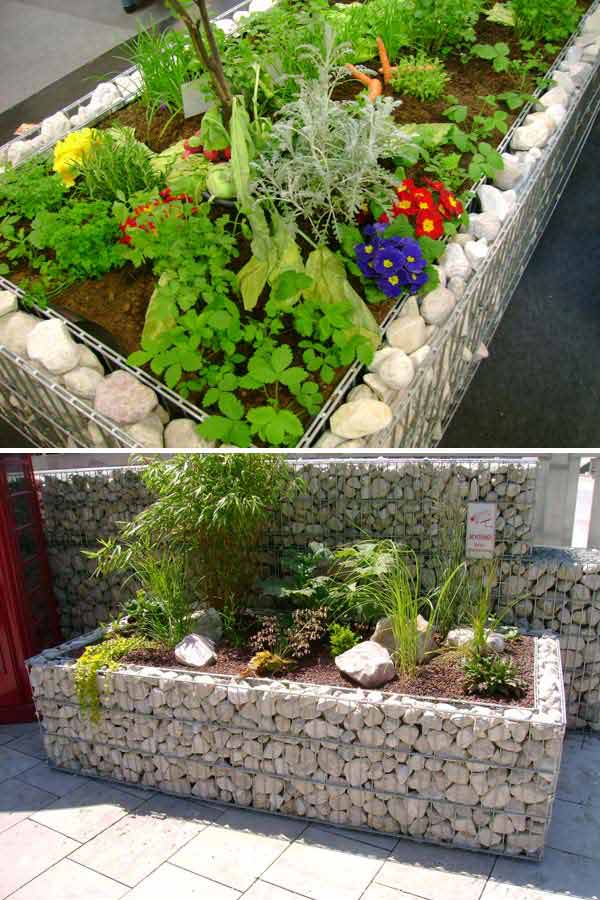 #26 Railway Sleepers Positioned Vertically Constructing a Beautiful Edge For a Raised Bed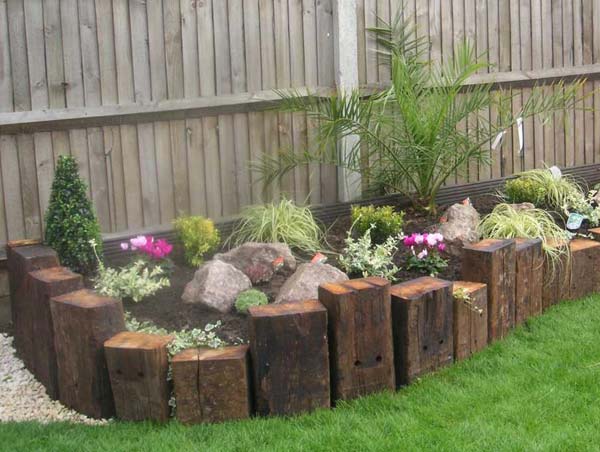 via kilgraney.com
#27 Garden Protected With The Nature`s Most Powerful Element, Greenery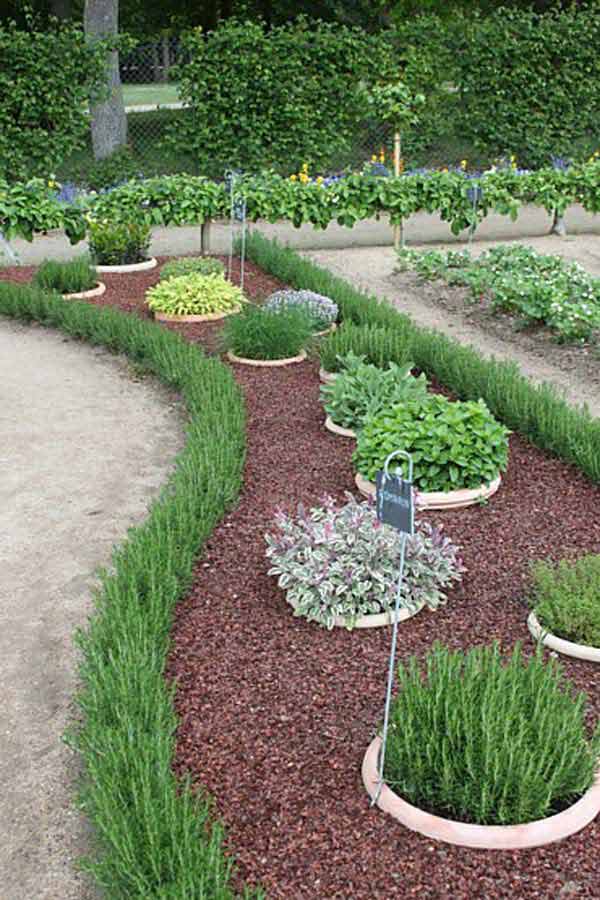 #28 Simple Wood Edge Used For a Tiny Raised Bed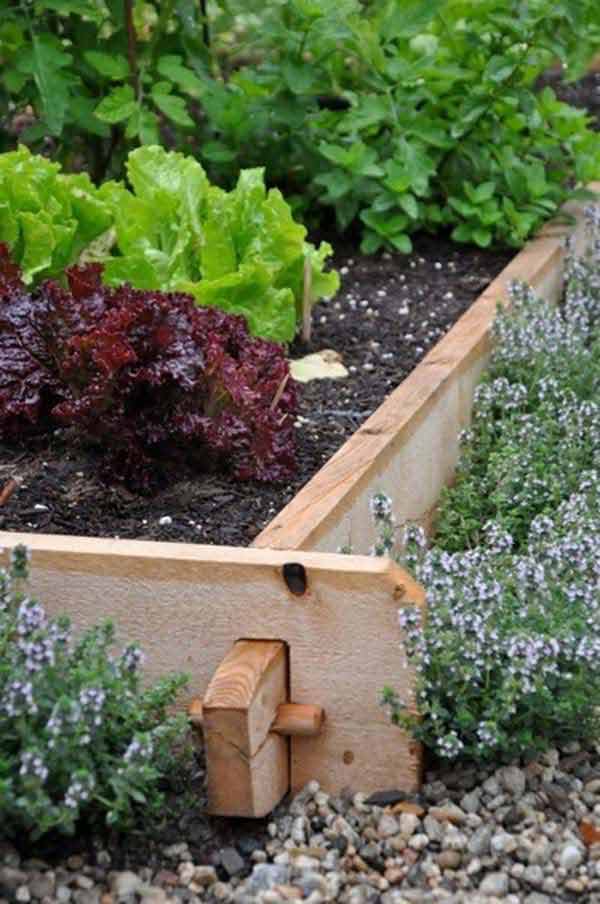 How do you organize your gardening lots? We would love to hear your opinion in the comment section below on the ideas showcased above. Enjoy your garden, emphasize, enhance and breathe greenery !
Related Articles
11 Best Landscape Edging Today