Wine bottle crafts have become extraordinary powerful  in the last few years mainly because they`re using a powerful resource material in which energy has already been infused to fuel insanely useful crafts that we are actually in our household. The hardest thing you need to learn for these crafts is to learn how to cut glass at home, if you don`t have the power tools you can just do it using this technique.
Feed your imagination with the gallery showcased below and craft away !
#1 Stark White Painted Wine Glass With Sexy Black Lace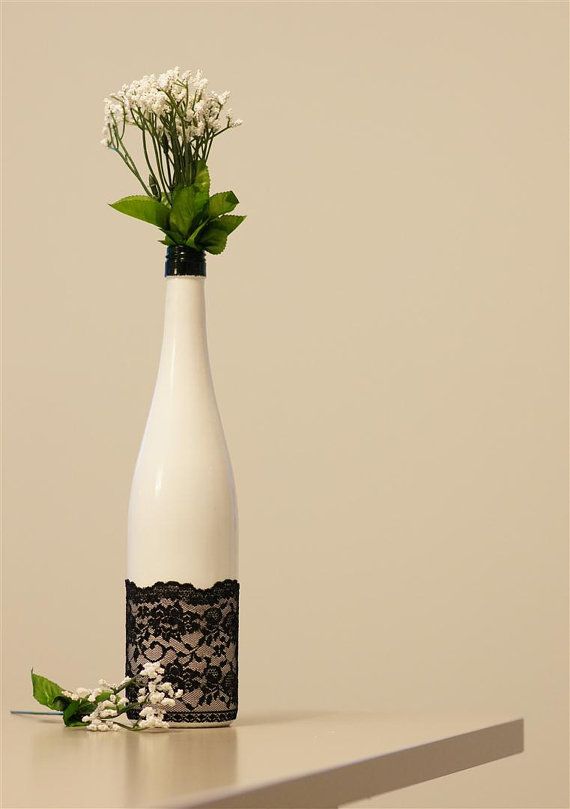 #2 Wine Bottles Can Become Beautiful Vases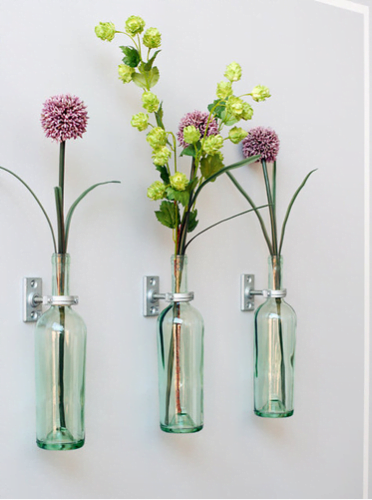 #3 You Can Slice Them And Use Them For Homemade Candels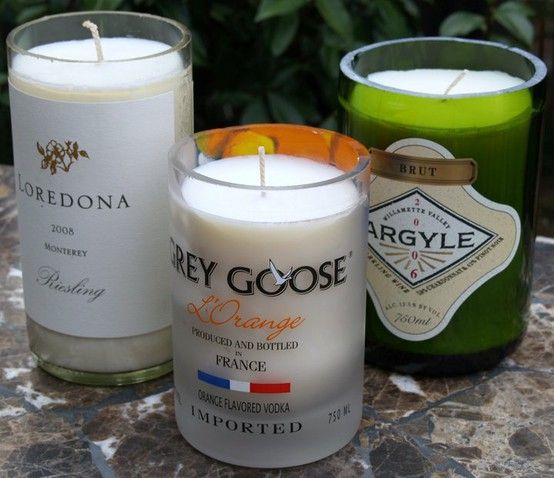 #4 You Create Mosquito Repellent Torches at Home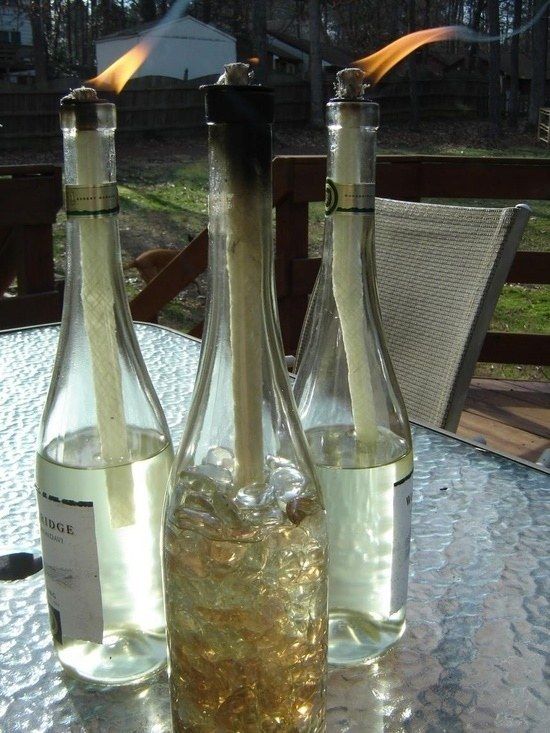 #5 Candles Can Animate Any Decor Beautifully

#6 Simple Sliced Glass Bottle Transformed Into a Wind Chime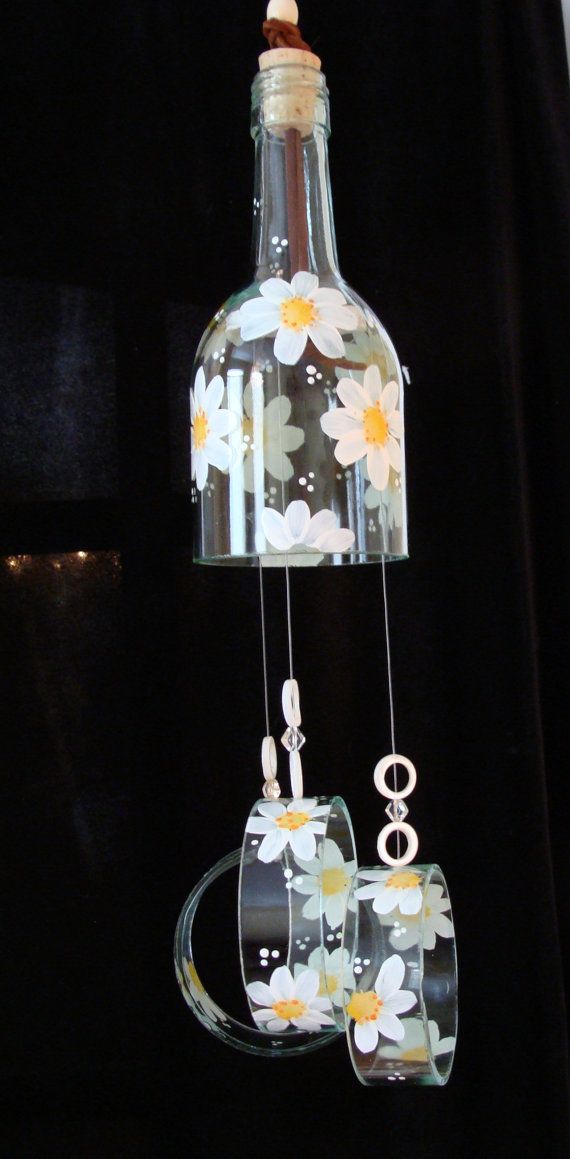 #7 Self Watered Flower Pots From Wine Bottles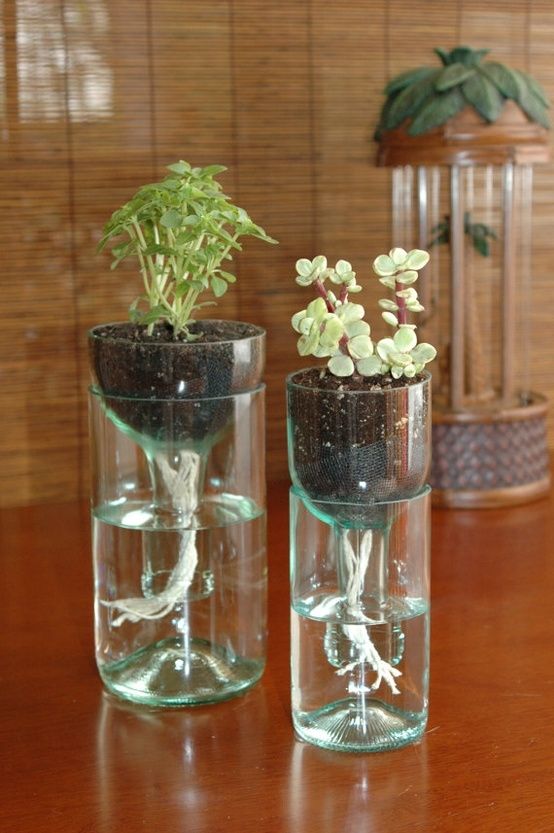 #8 Glitter Decorated Wine Bottle Centerpieces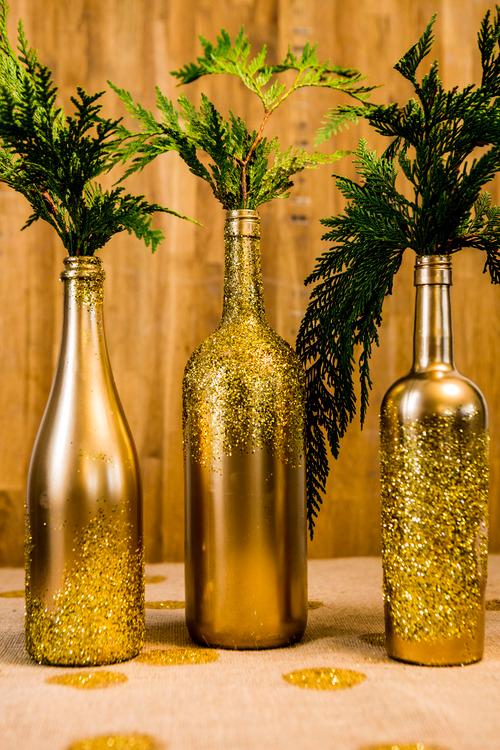 #9 Simple Lighting Fixture Using Wine Bottles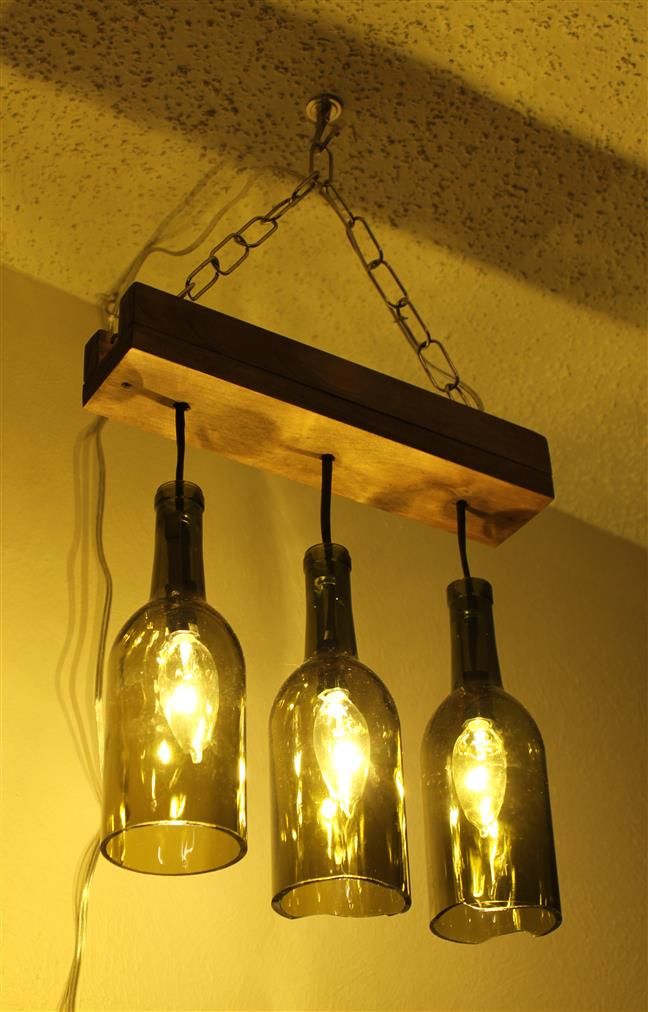 #10 Add Glamour With Glitter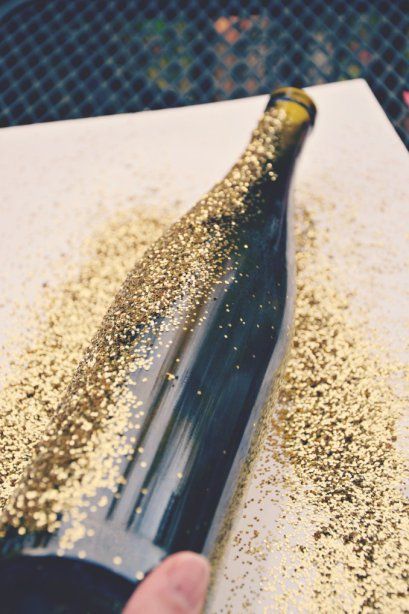 #11 Wine Bottles Mediterranean Themed Centerpieces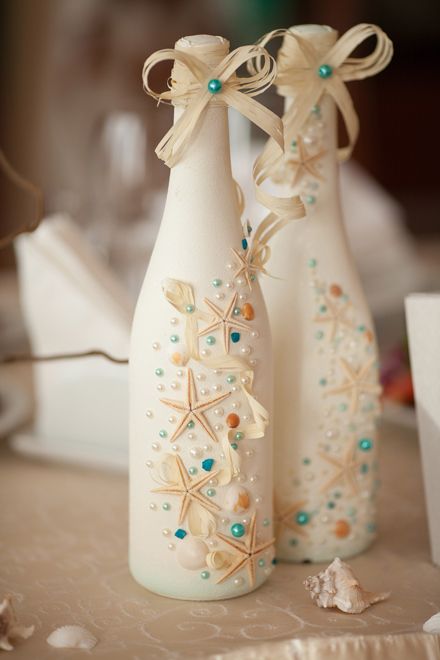 #12 Wine Bottle Bottoms Used in Stained Glass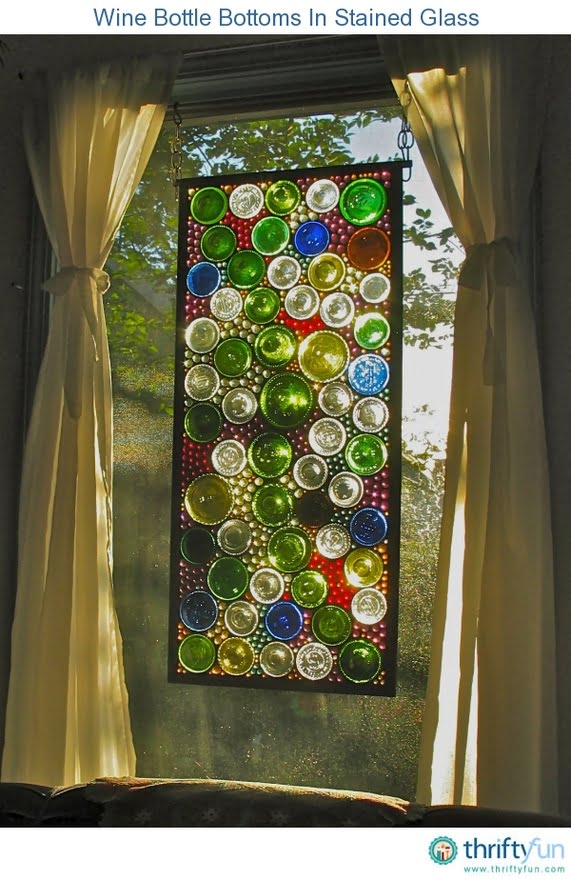 #13 Heart Shaped Wall Art Decor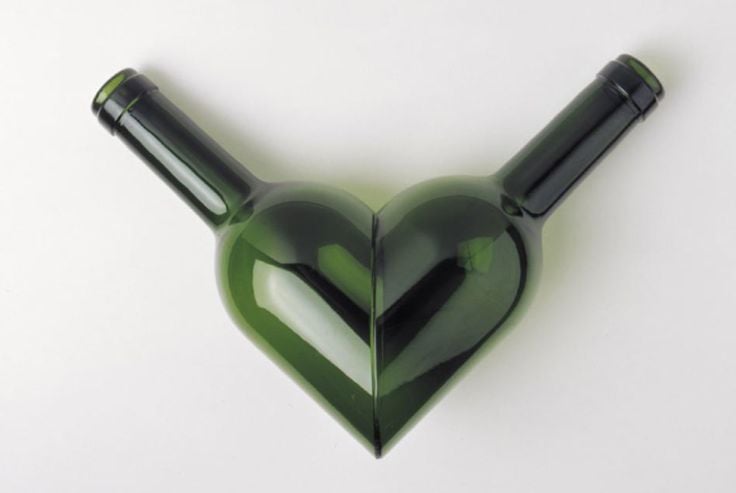 #14 Simply Mindbogglingly Bird feeder
#15 Give Candles a Whole Different Look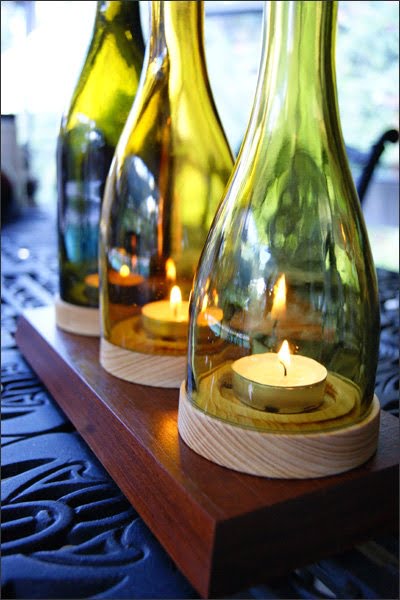 #16 Suspend Glass Bottles With Greenery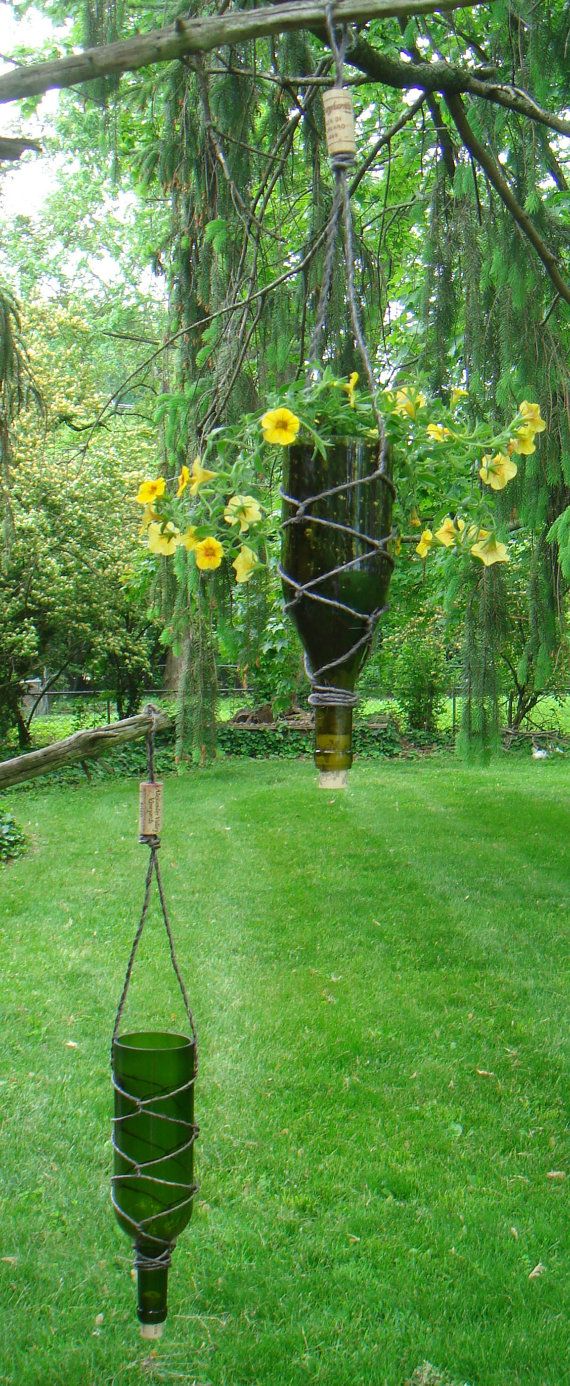 #17 Slice Bottles Into Wind Chimes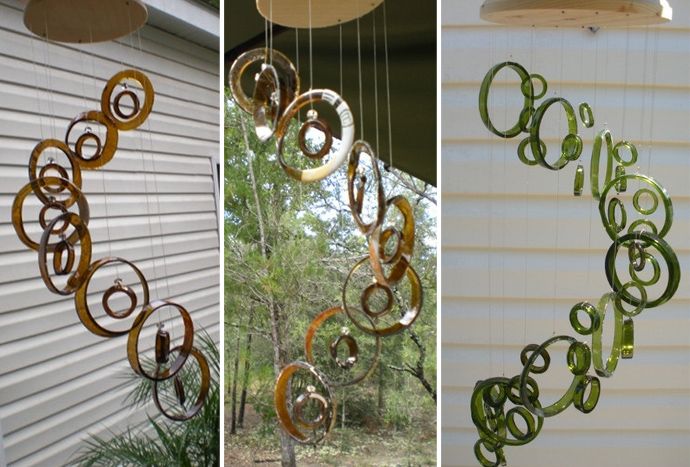 #18 Create Focal Points For Festive Entertaining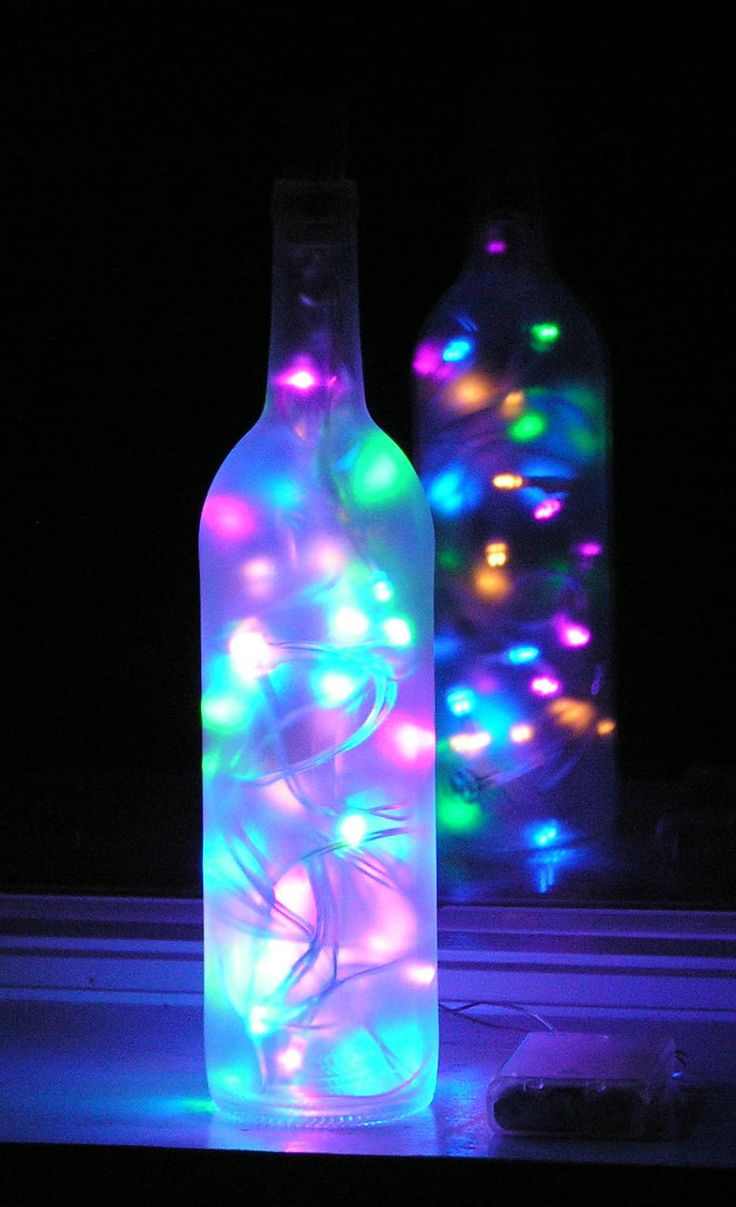 #19 Use Glass Bottles to Store Food Supplies
The spheres are from cork, bought from the craft store. You can use tennis balls painted or polystyrene spheres as well.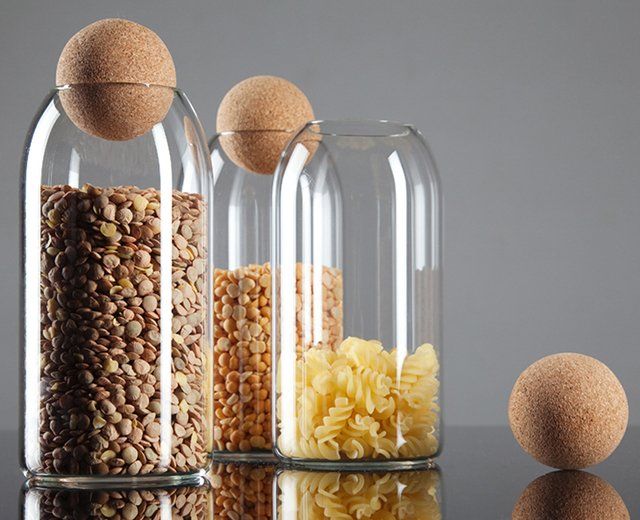 #20 Another Simple and Beautiful Bird Feeder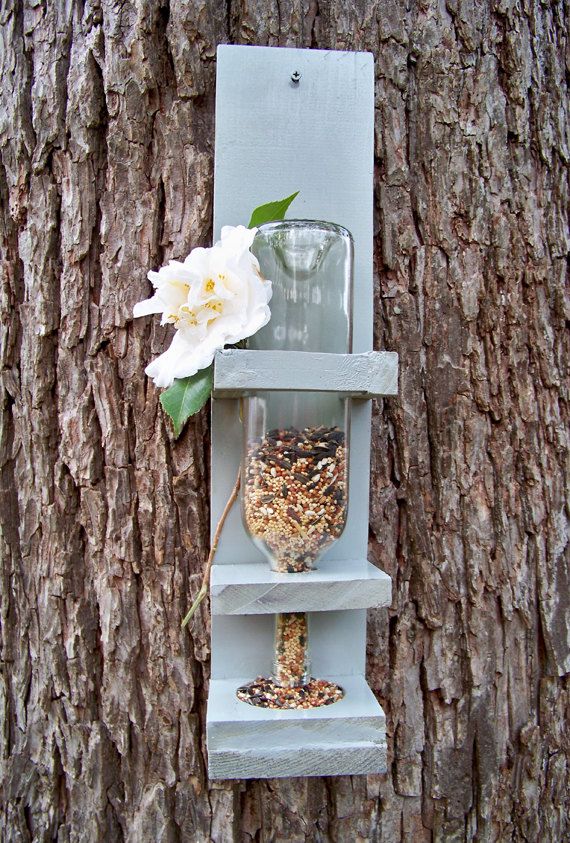 #21 Mosaic Bottle Centerpieces Waiting to Be Animated Through Light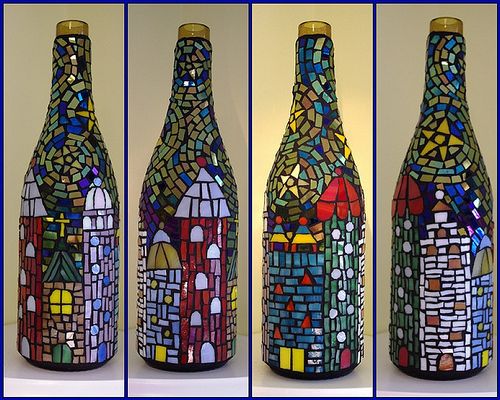 #22 Simple Matte Stark White and Glitter on Beautiful Wine Bottle Centerpieces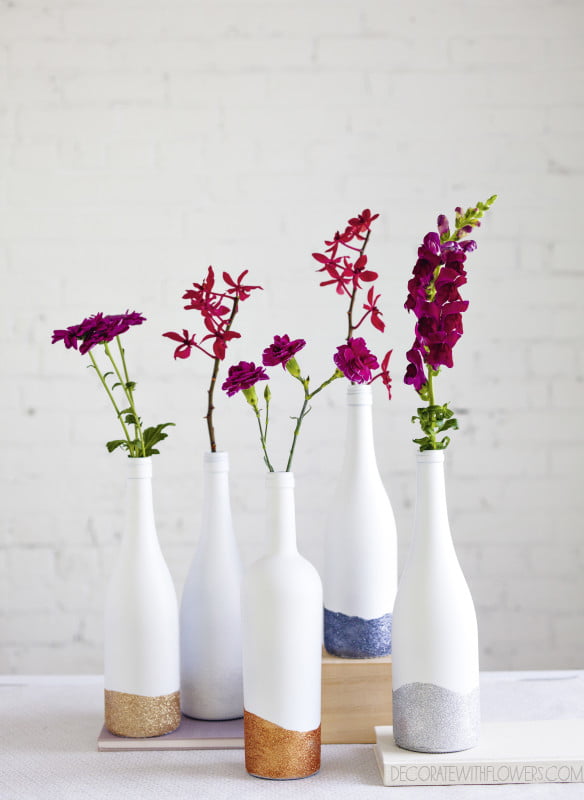 #23 Suspended Planters Holding Succulents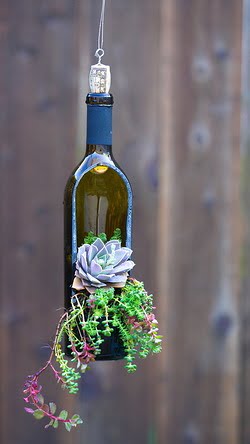 #24 Breathtaking Wedding Candles Centerpieces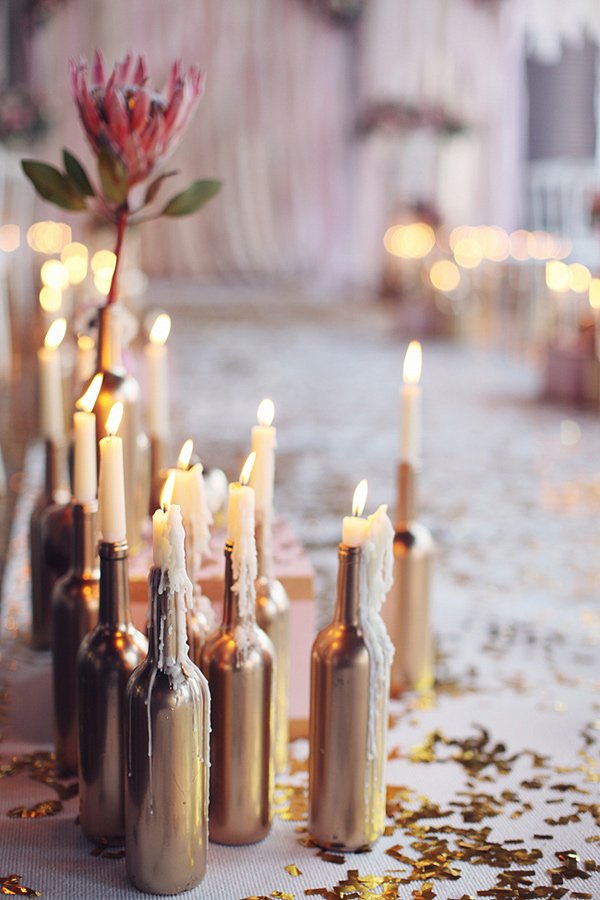 #25 Wine Bottle Lamp Decor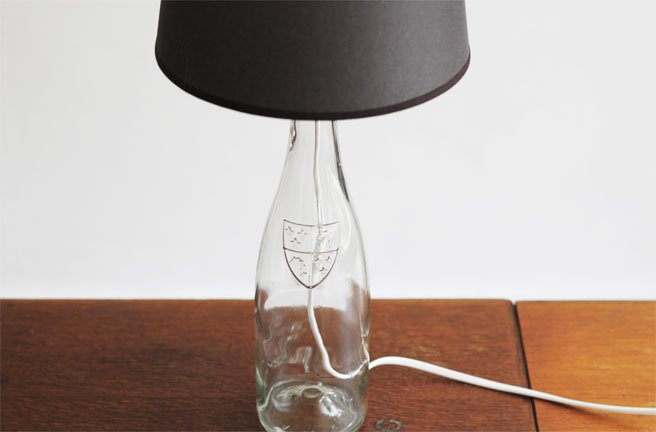 #26 Beautiful Glass Bottle Recipients Made From Wine Bottles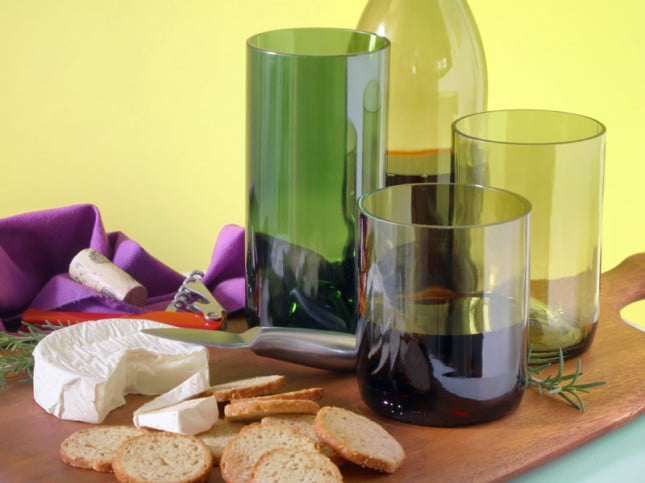 Step by step, craft by craft we can really make the world just a little better. A little greener, just a little safer for the generations to follow. Crafting is pure happiness and pure joy for some and if you are counting yourself in that happy crowd we thank you. We invite each and everyone to share this creative ideas with their family and friends and leave your valuable feedback in the comment section below.