Planning a wedding can arouse a well of emotions not to mention the accumulated excitement from deciding on the perfect wedding dress, the wine, the cake, the caterers, how many to invite, the list would seem almost endless. More importantly, deciding on a venue that will set the appropriate mood, that would involve beauteous flowers, romantic or sentimental music and a color scheme to bring it all together. Everything must be done in an orderly manner as to ensure nothing is forgotten, hence the reason you or the wedding planner will need to make a list.
VENUE – Depending on when you choose to get married, it will aid you in finding the most suitable place to tie the knot that, whether you wish to have a winter wedding or be a June bride.
DECORATIONS –   A wedding must have a color scheme which is usually based on the brides' favorite colors. It can be decorated from simply elegant to extravagantly exquisite.

CATERERS –The caterers must be well instructed specifically about the meals you wish them to serve.
CAKES – The bride and groom are to each have their own wedding cakes but in cases where finances are low, it is possible to have just one.
CARS –  Drivers must be assigned to transport the bridal party as well as close family and friends.

BRIDAL PARTY –  The bridal party made up of the groomsmen, bridesmaids, flower girls, mini bride, ring bearer, best man, maid of honor, mother and father giver are given reserved seating and first preference when serving.

MUSIC – This would be decided by the bride and groom themselves and also would coincide with the ambiance . It can be an upbeat type of music or something more sentimental for slow dancing, which would usually be called the bride and grooms' first dance.
Finally, consider these 23 stunningly beautiful décor ideas for the most breathtaking indoor/outdoor wedding.
Stunningly Beautiful Décor Ideas
#1 Choose to Decorate an outdoor setting using chandelier and white curtains for breathtaking wedding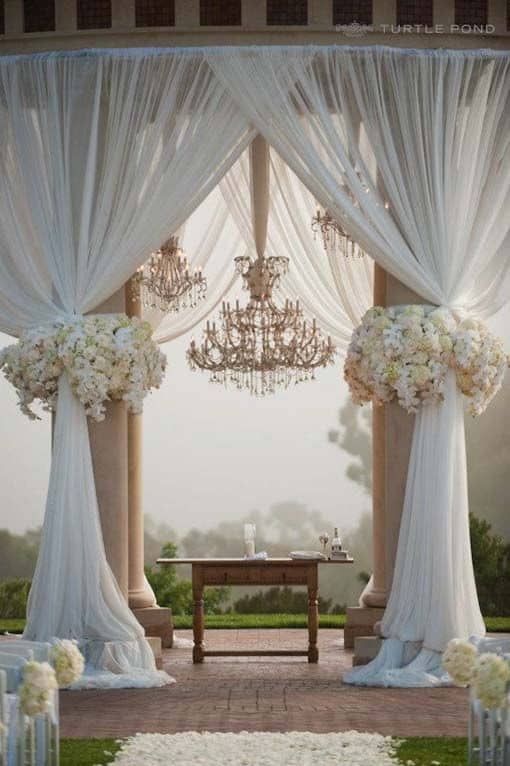 #2 Visualize a mix of rustic and elegant for a stylish outdoor aisle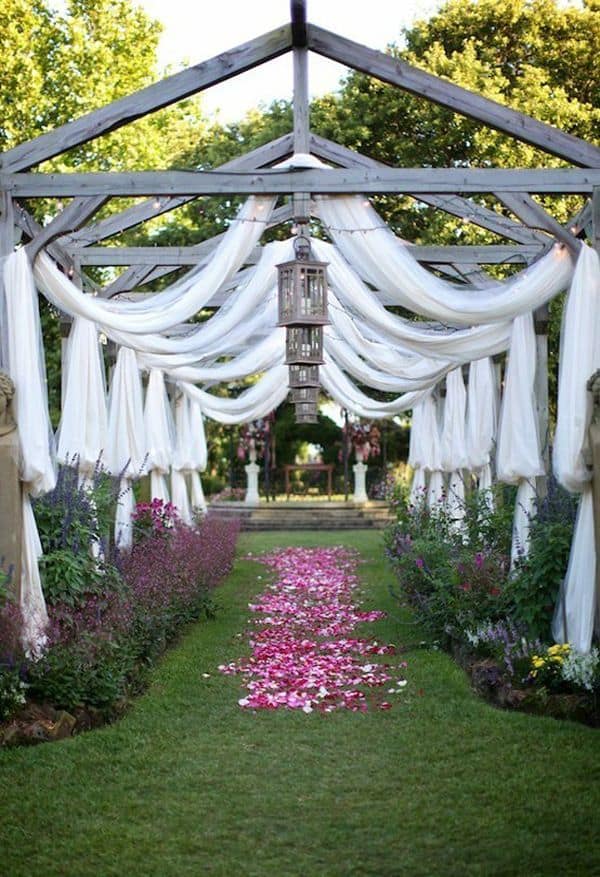 #3 Imagine an outdoor aisle laced with beauteous white flowers overhead and flower pots on each side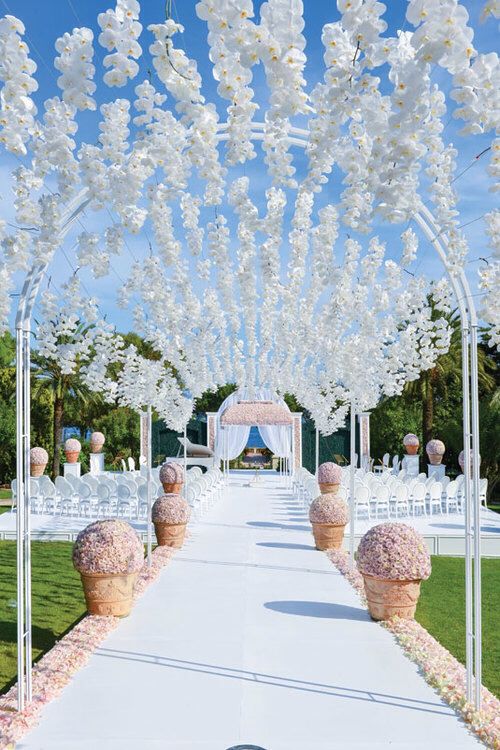 #4 Create a magical indoor wedding with a shabby chic floral arch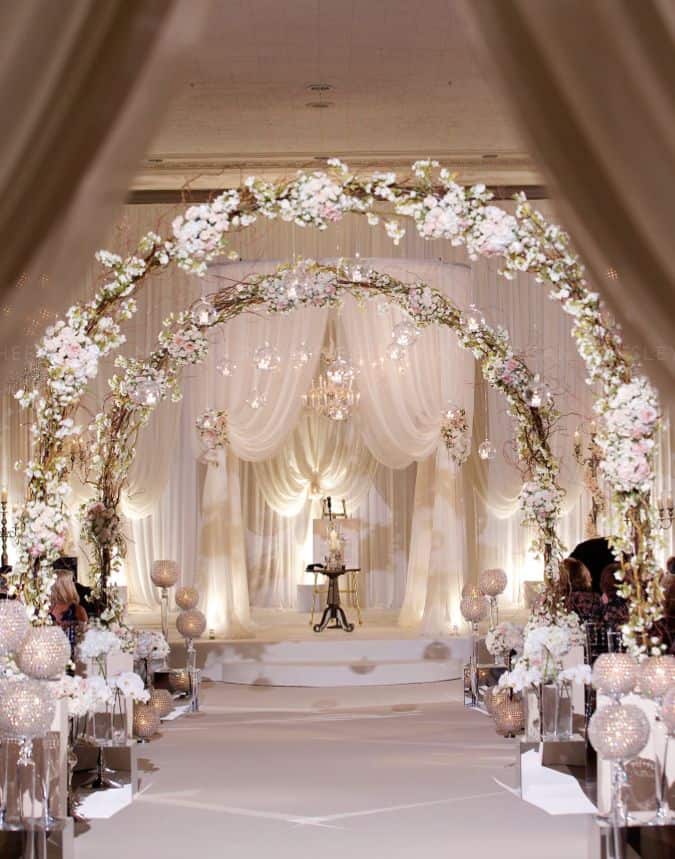 #5 Envision a hanging garden as part of an indoor wedding decor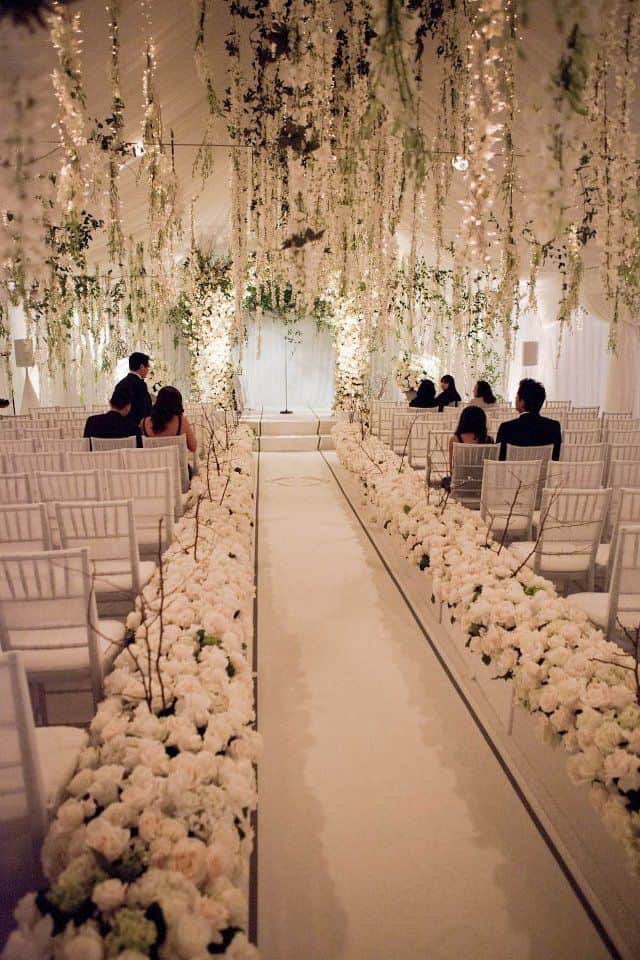 #6 Understand that a Tuscany wedding décor can be made possible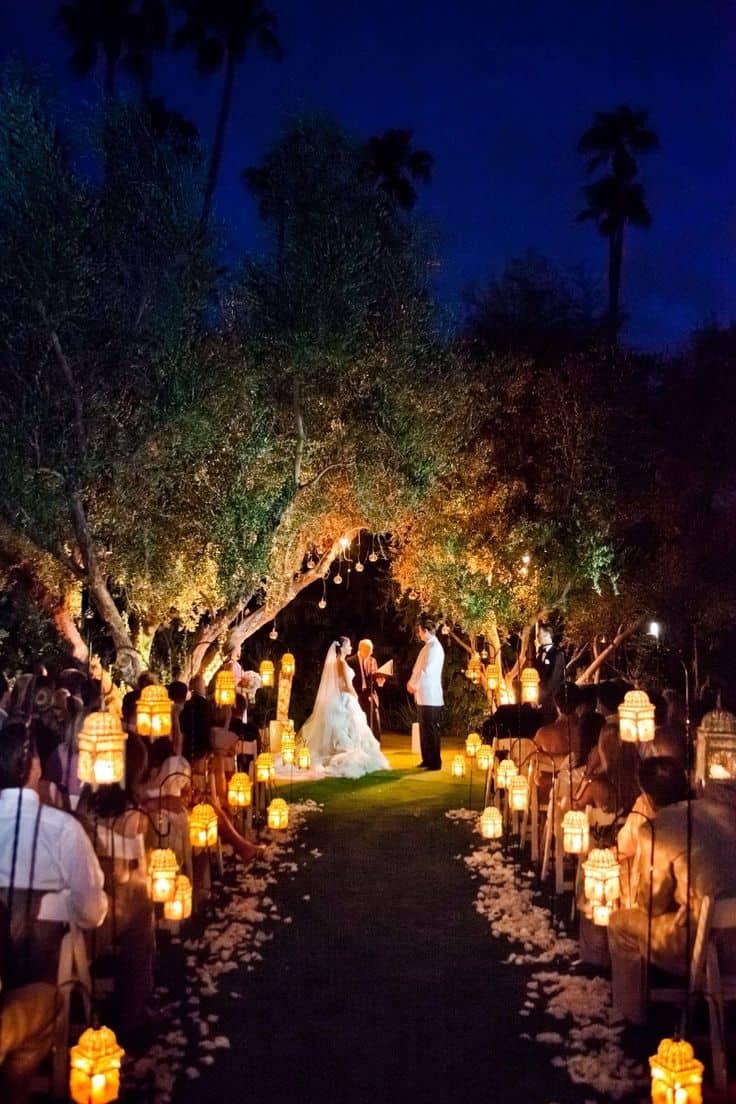 #7 use wooden chairs to assemble in a circular format with the aisle at the center for a garden wedding by day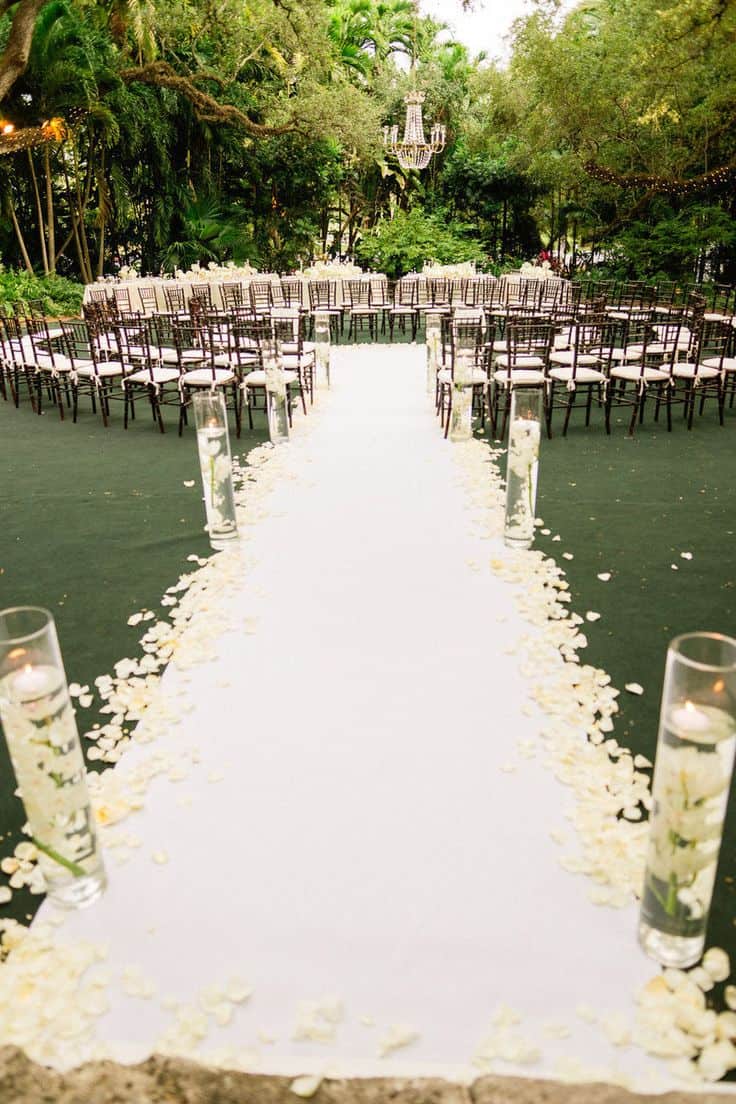 #8 Glamorize an indoor wedding with an eclectic setting amidst white and green roses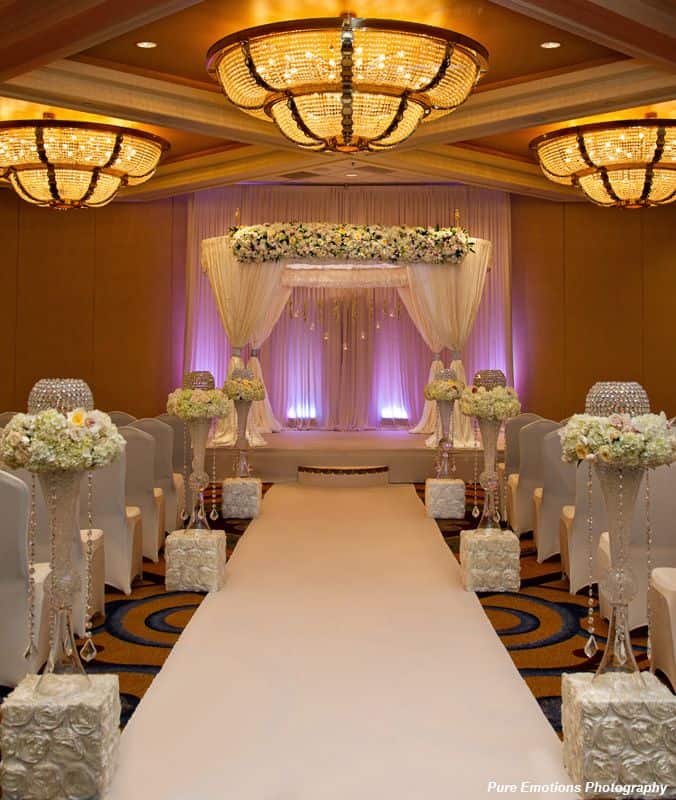 #9 an outdoor wedding by a pool or lake can be realized
Source: trendeeflowers.blogspot.com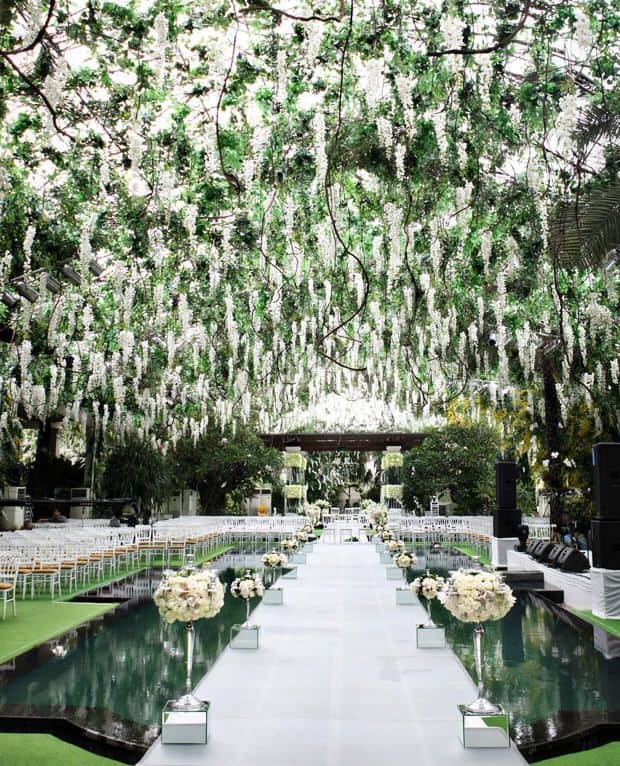 #10 use neutral colors to design a wedding décor by the sea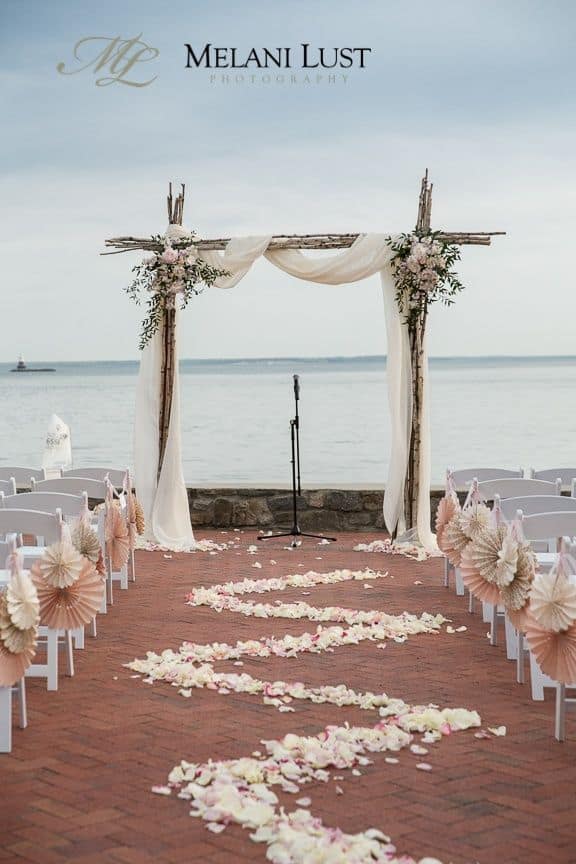 #11 A candle light indoor wedding can be possible with decoration on the floor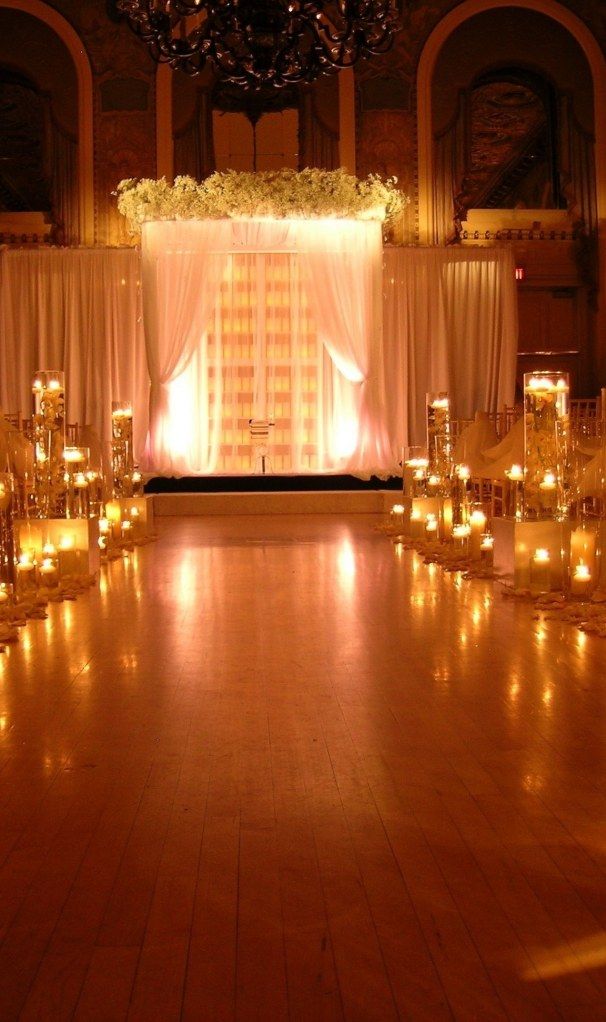 #12 A wedding done at home can be possible with the appropriate partition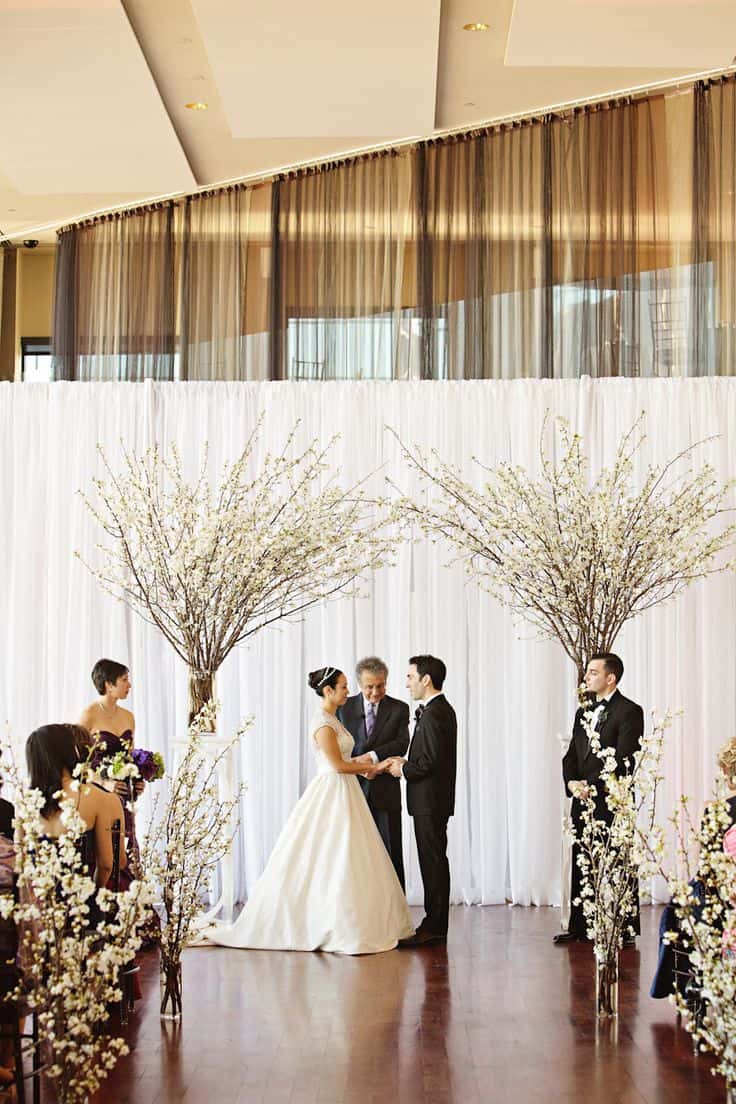 #13 various ways to decorate a wedding setting by the sea – from sitting on throw pillows to walking barefoot in the sand

#14 a traditional church wedding can be decorated with lots of natural flowers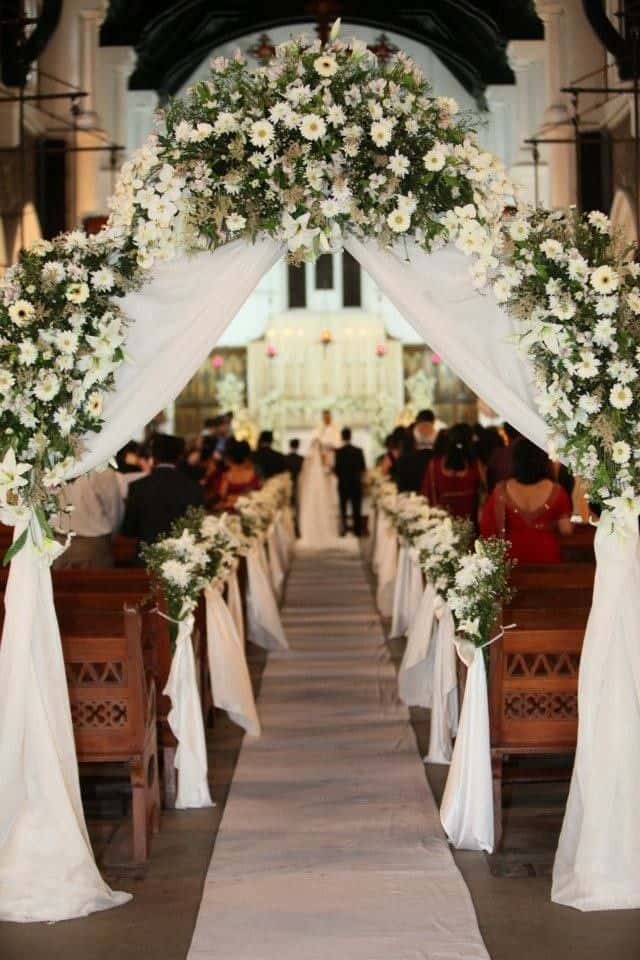 #15 create a garden setting for an indoor wedding with pink and purple flowers overhead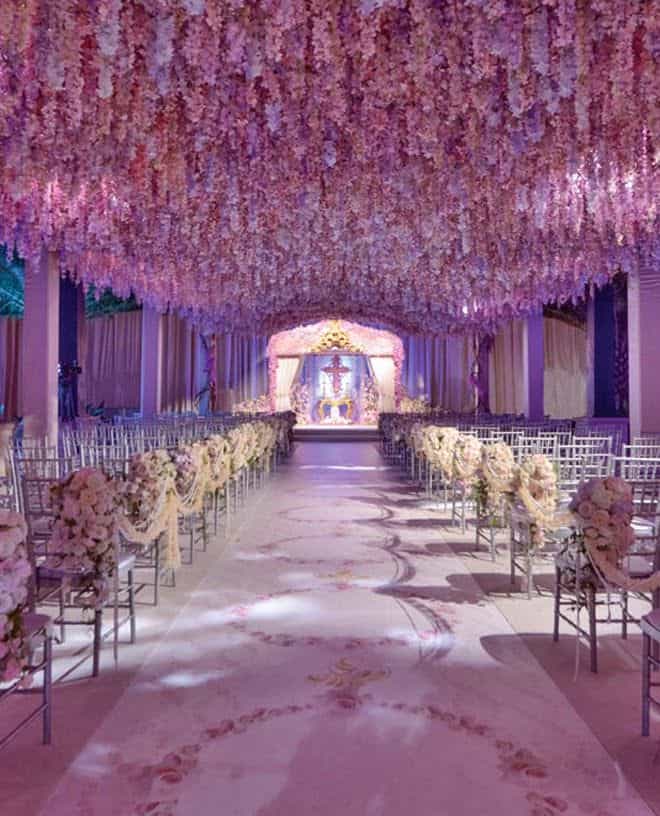 #16 realize that a wedding's color scheme can be based on a dusty and black ambiance including the bride's dress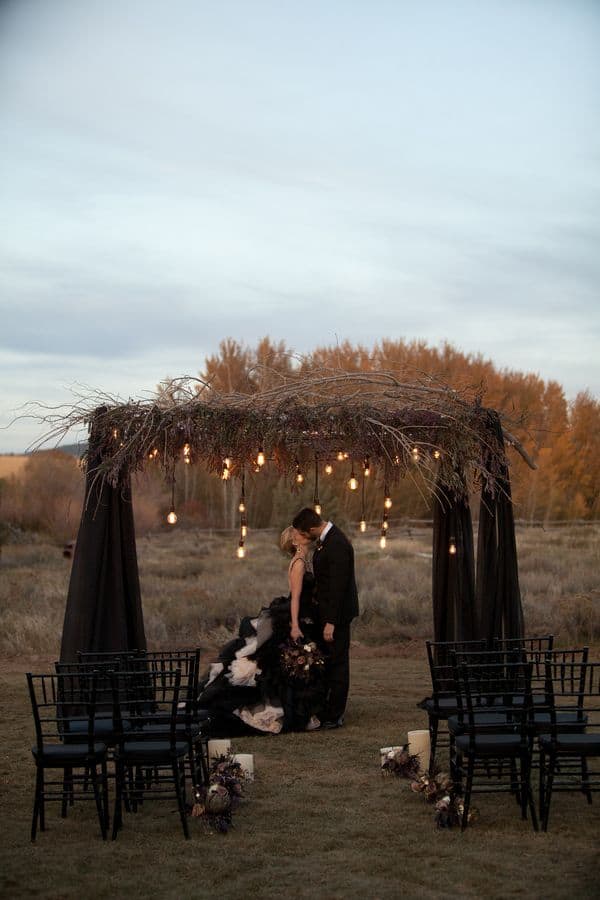 #17 make your wedding a memorable one with a forest setting filled with white drapes and white roses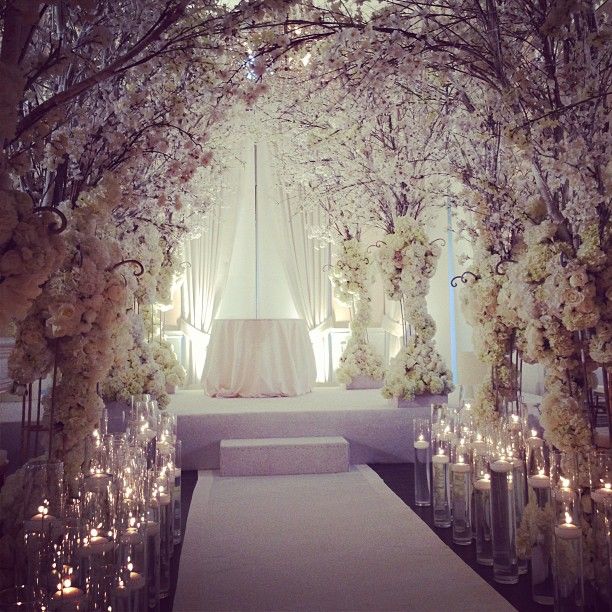 #18 the most simple outdoor wedding can be just as romantic with petals along the aisle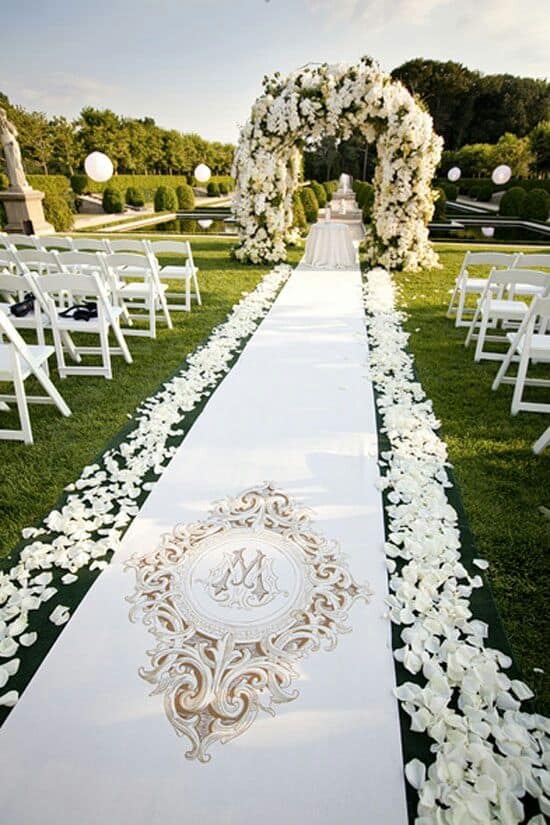 #19 an illuminated tree in the backyard can add to a magical wedding decor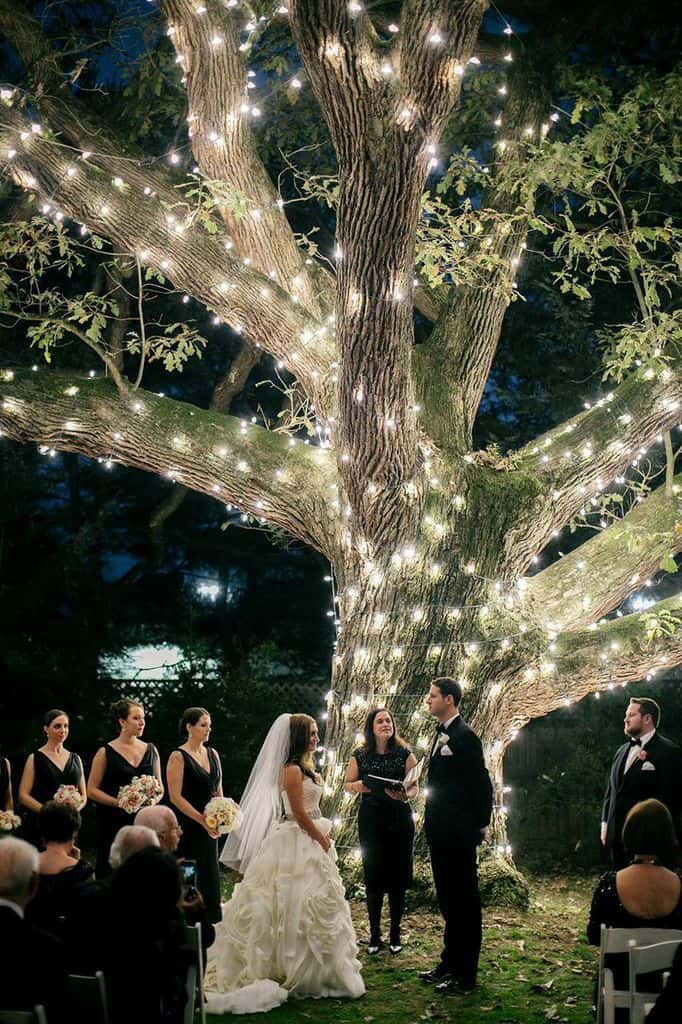 #20 picture an outdoor wedding with peach and white for a color scheme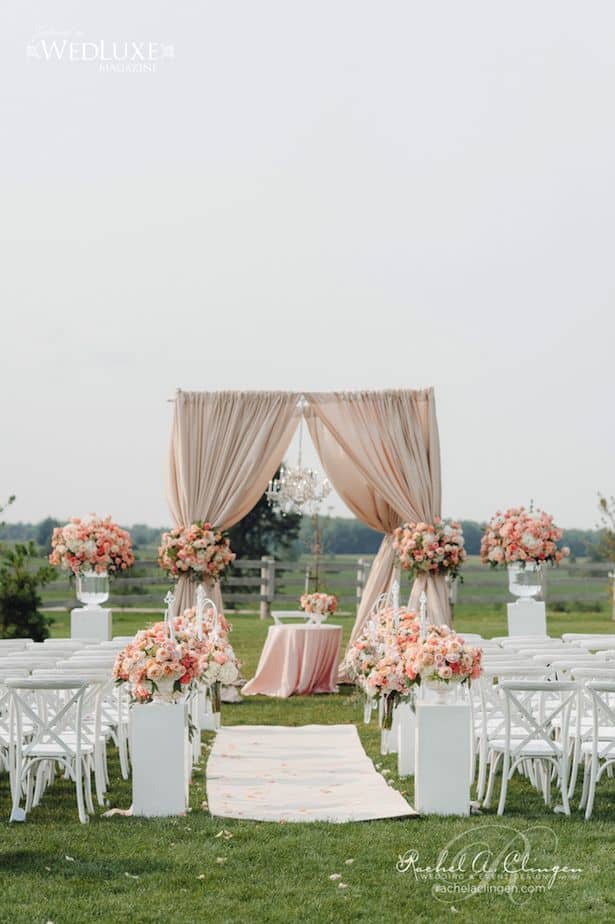 #21 decorate a wedding aisle with bouquets of flowers in jars of water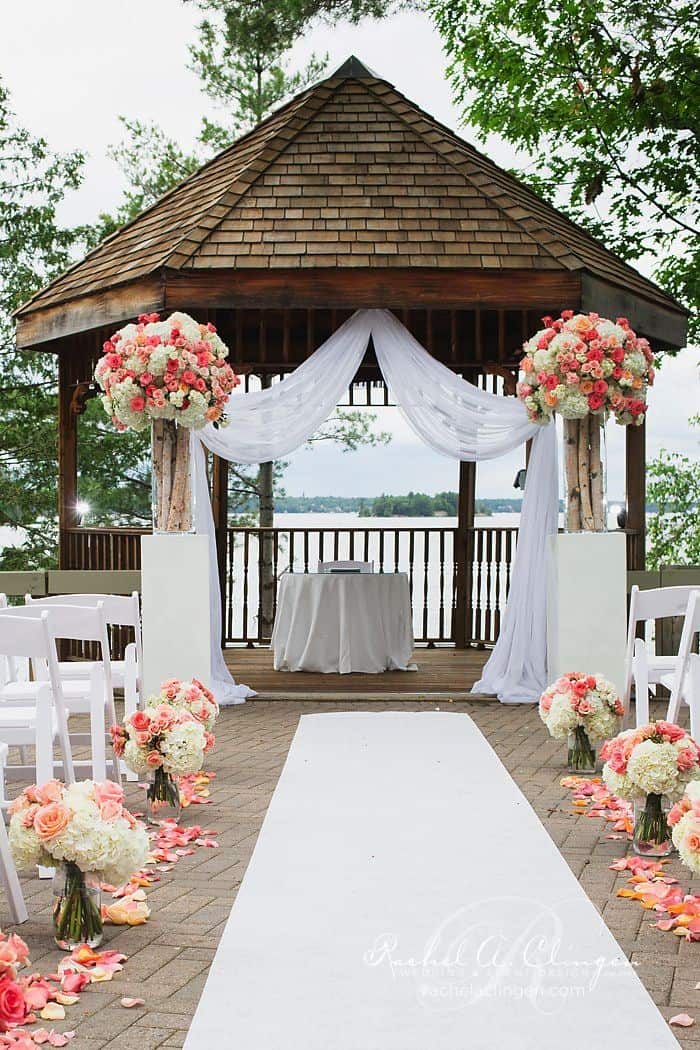 #22 design an outdoor wedding setting with the choice of pink and white as a theme
Source: andyouwhisperyouloveme.tumblr.com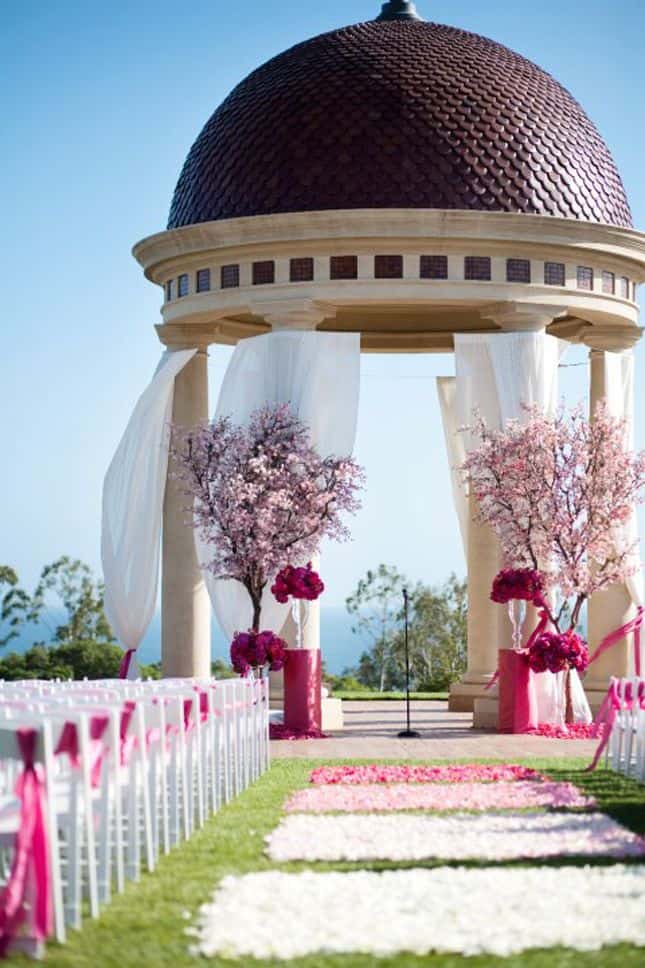 #23 understand that a church wedding can be possible outdoors with a rustic door as a threshold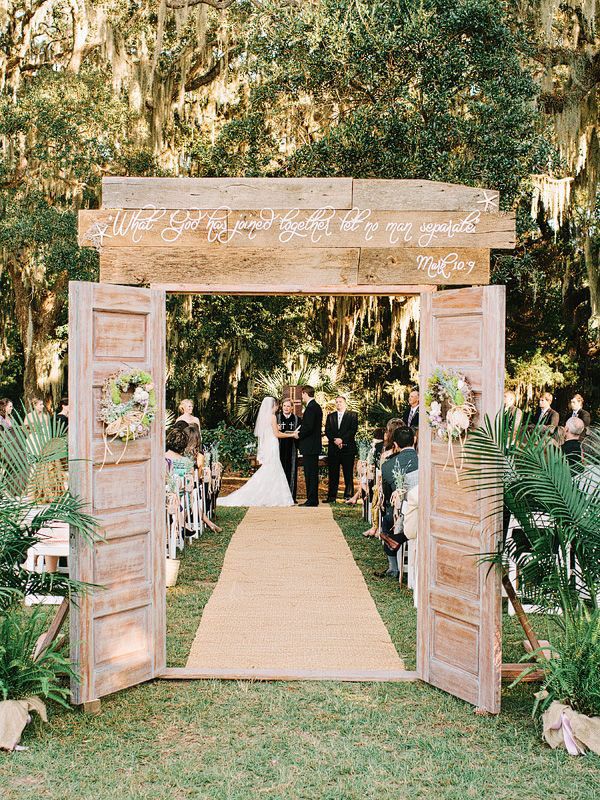 We invite you to choose your favorite décor and to leave your valuable feedback in the comment section below.