There is nothing we enjoy most than spending quality time in our garden these days. Breathing in the fresh air filled with wonderful smells of roses, wisteria and freshly cut grass we fill more alive and ourselves than in our busy hectic lives. Those rare moments when we find the time to let our worries go and actually enjoy nature are the best moments we have to learn to cherish with loved ones.
So today, as you have probably figured out, we have gathered a small collection of wonderful beautiful wooden planter ideas for your garden and patio to help you set up the right atmosphere and to really create that heavenly little place all of us should have at home. We chose wood because we consider it the most appropriate material to be used in a green corner, exuding warmth and coziness. It also serves as the perfect background standing out with simplicity while not overpowering the key element which is the greenery. Another wonderful advantage of using wood in planter projects is the fact that wood ages beautifully, looking even better with time and can be recycled constantly and transformed, never loosing its value or meaning.
The gallery below features lovely projects which use recycled pallets or old wooden crates to create incredible simple yet elegant and strikingly beautiful wooden planters which merge perfectly into any scenario. Left nude, raw, with its texture as a key element or painted in white pale pink tones to set a  more vintage washed up mood, each and every one of the projects is unique and beautiful in its own way. We invite you to browse through the gallery below and to leave your valuable feedback and planter ideas at the end of this article. Enjoy!
Beautiful Wooden Planter Ideas
#1 Simple Cubical Wooden Planter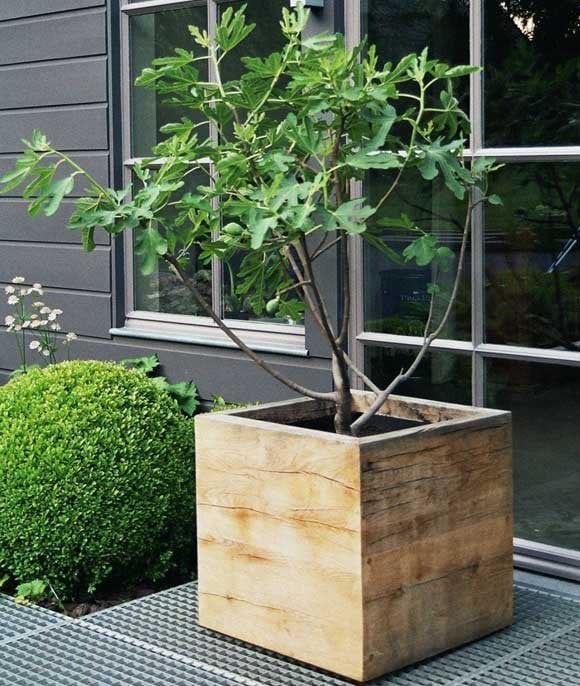 #2 Wooden Planters Realized From Pallets With Benches Included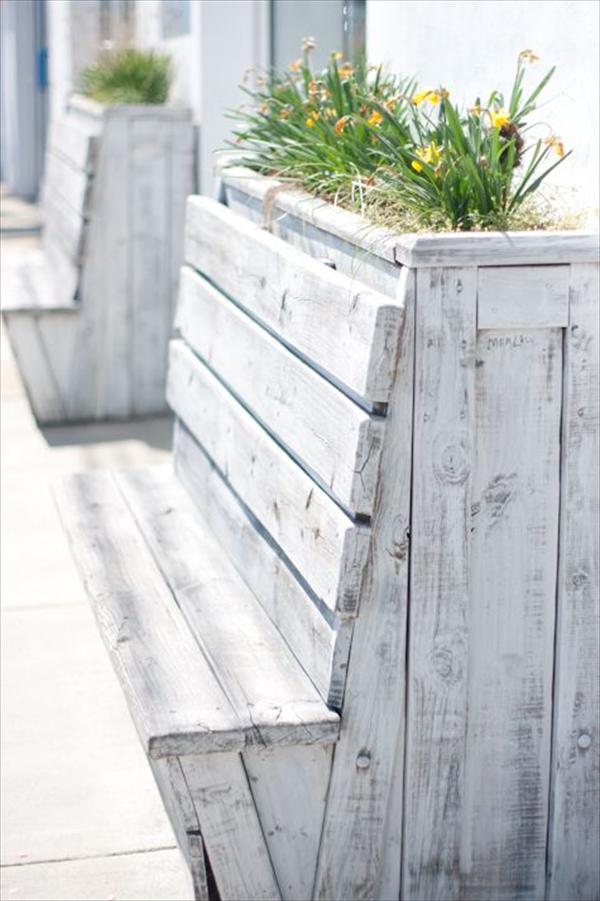 SOURCE: www.michelle-s.com
#3 Chalkboard Painted Planter With X Shaped Legs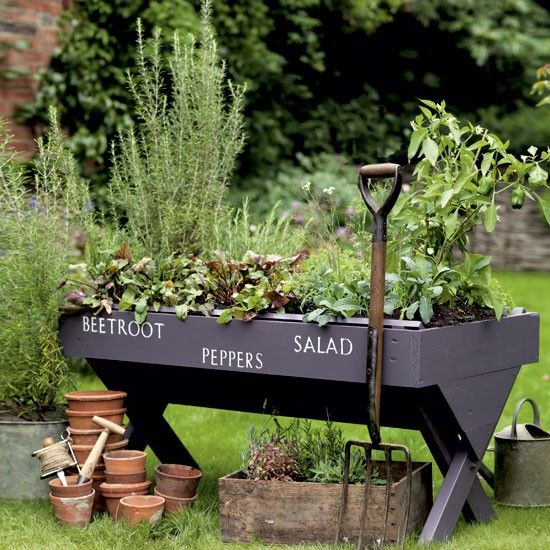 SOURCE: www.housetohome.co.uk
#4 Branches and Twigs Shaped Into a Beautiful Rustic Planter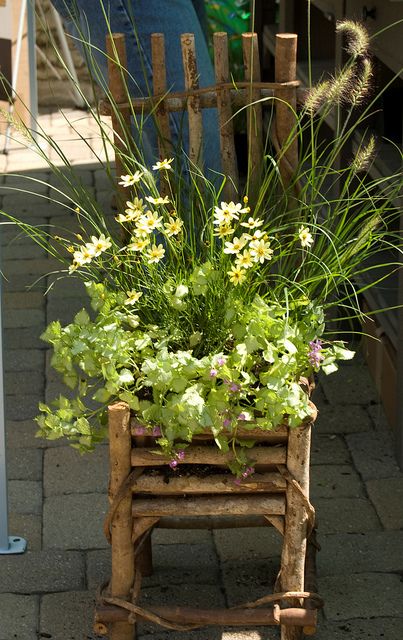 SOURCE: www.flickr.com
#6 Yellow Wooden Crate Suspended as Planter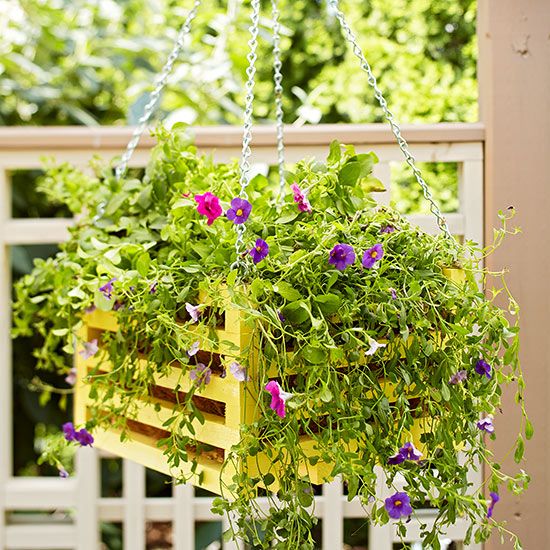 SOURCE:  www.bhg.com
#7 Beautiful Wooden Vintage Crates Used as Planters in a Greenhouse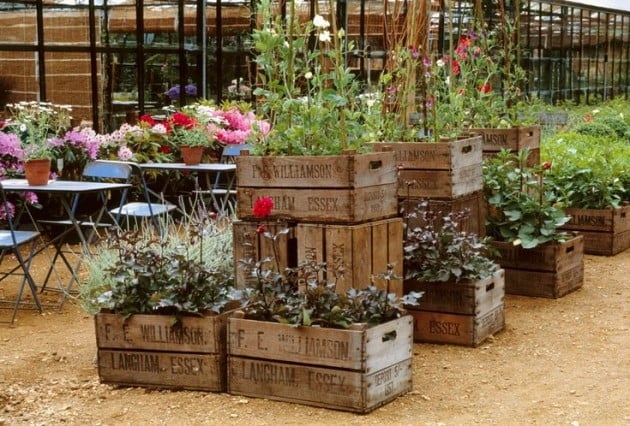 SOURCE: www.inspirebohemia.com
#8 Geometric Shaped Suspended Planter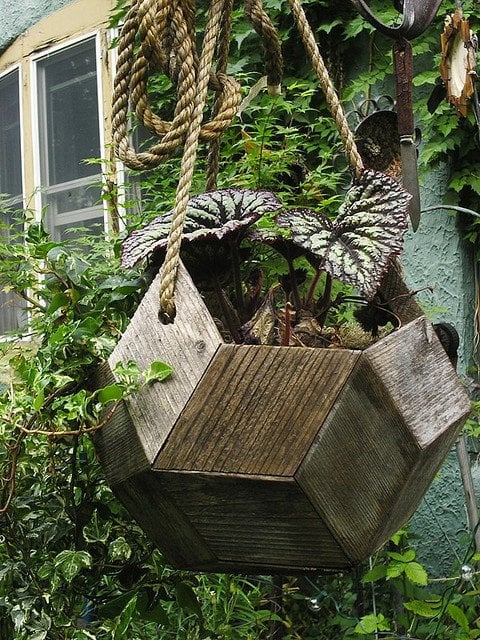 SOURCE:  www.flickr.com
#9 Old Drawer Up-cycled Into Planter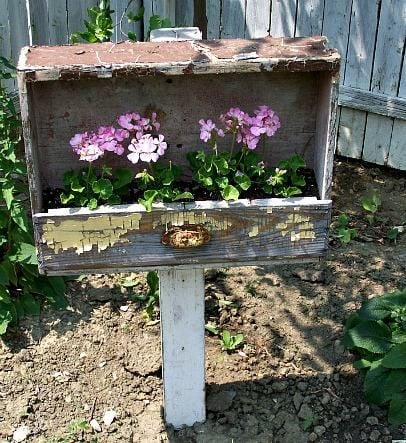 SOURCE:  www.etsy.com
#10 Huge Salvaged Wooden Planters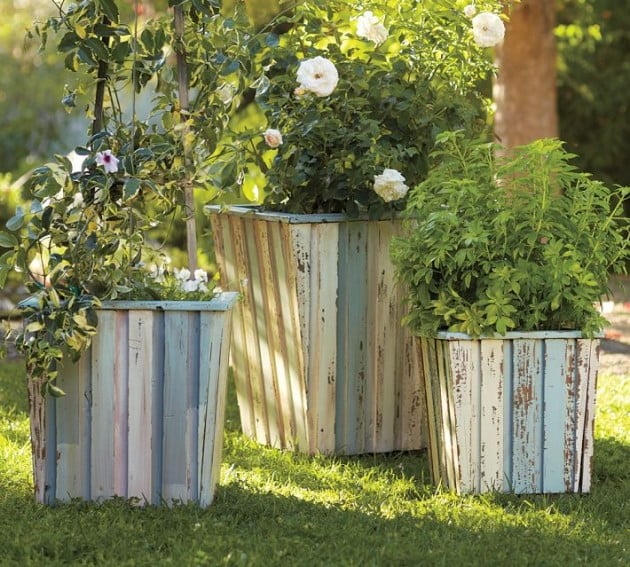 SOURCE: www.potterybarn.com
#11 Shabby Chic Interior Design Hosting Pink Planter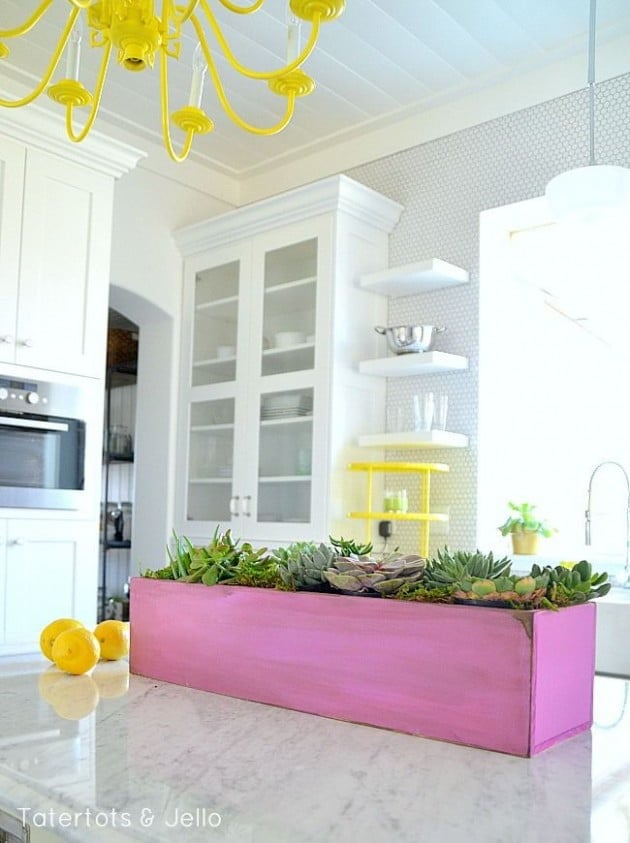 SOURCE:  tatertotsandjello.com
#12 Shabby Chic Wooden Planters From Salvaged Wood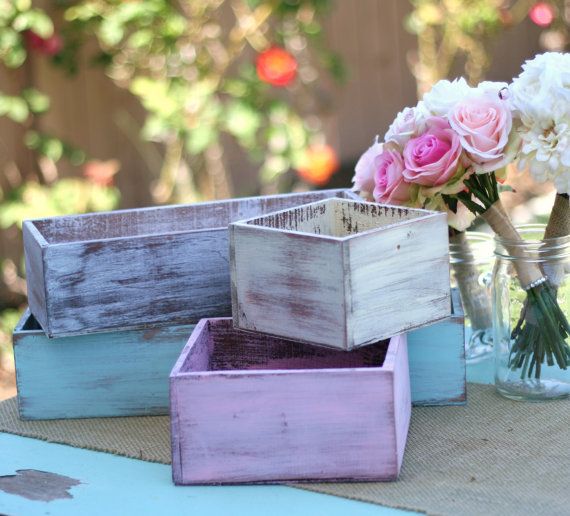 SOURCE:  www.etsy.com
#13 Simple Wooden Planter Holding Roses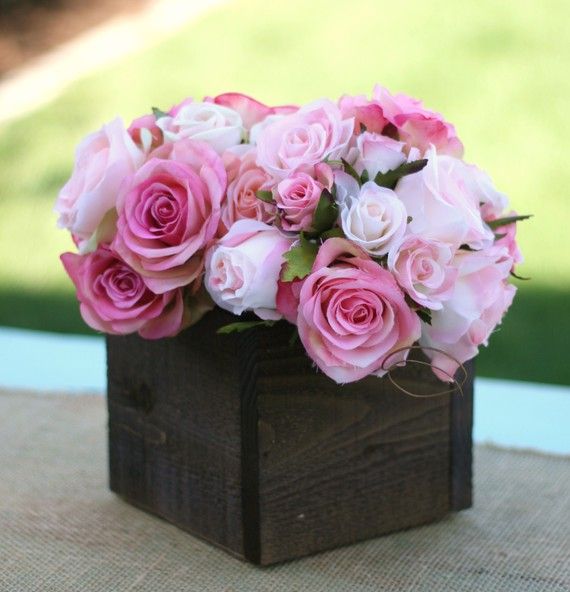 SOURCE: www.etsy.com
#14 Old Drawer and Headboard Up-cycled Into Beautiful Planter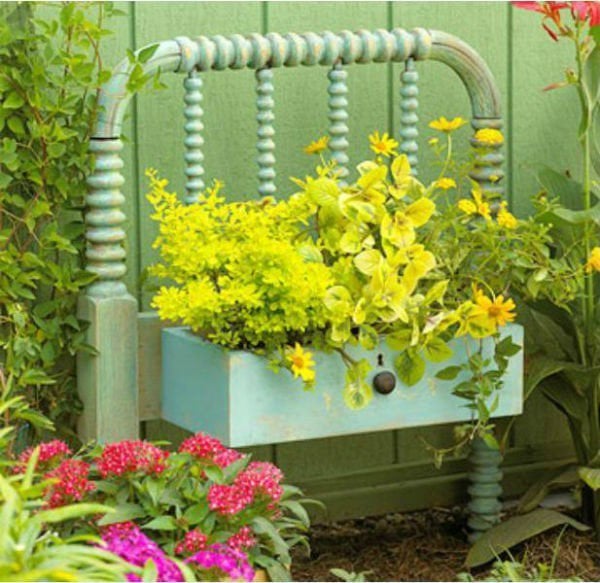 SOURCE: www.bhg.com
#15 Rectangular Planters Resembling a Tree Bark Texture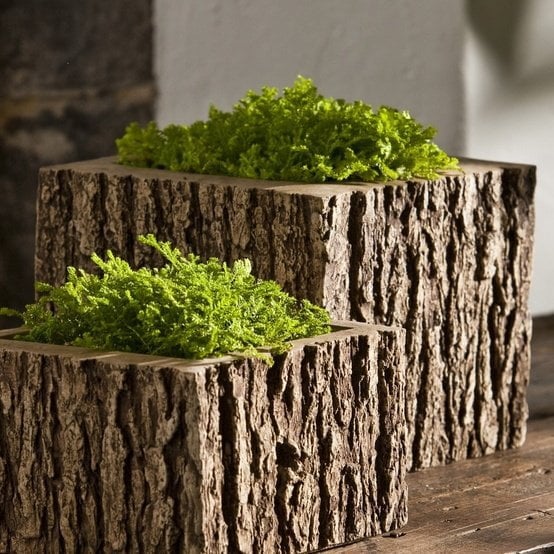 #16 Brand New Wooden Planters With Vintage Allure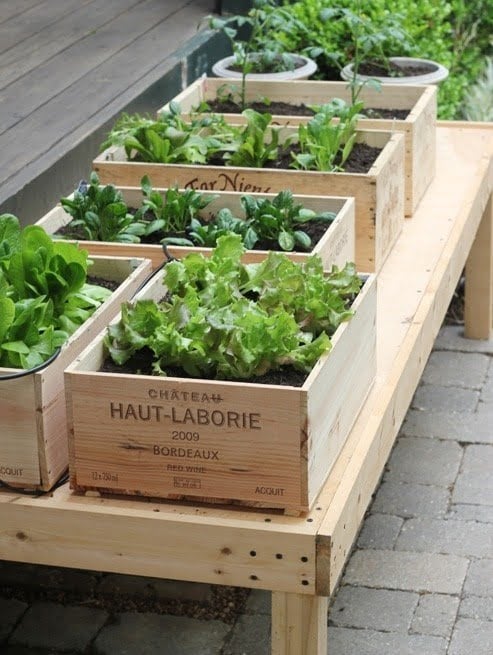 SOURCE: www.remodelista.com
#17 Wooden Planter Centerpiece With Extraordinary Aesthetic Values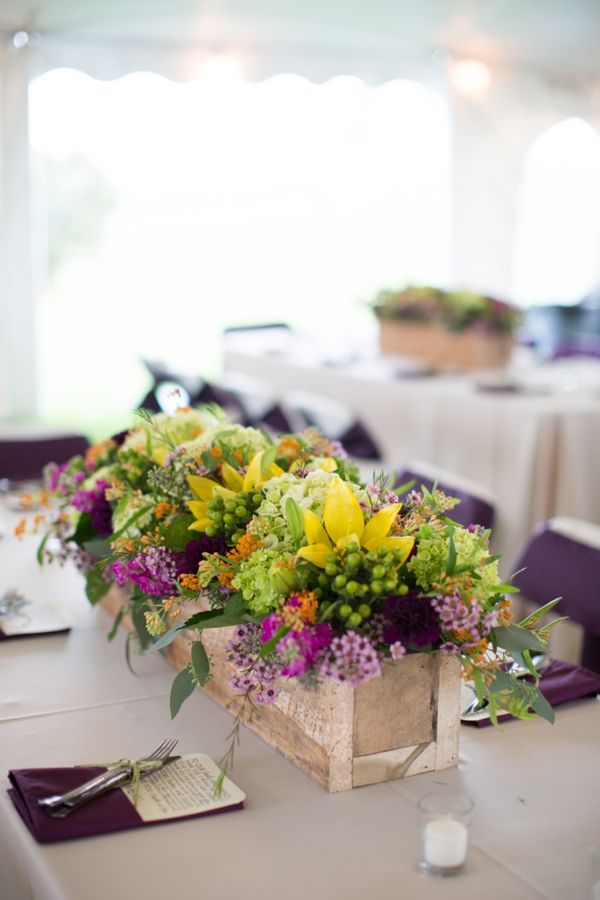 SOURCE: somethingturquoise.com
#18 Wooden Pallet Serving as Planter Framing Flowers Beautifully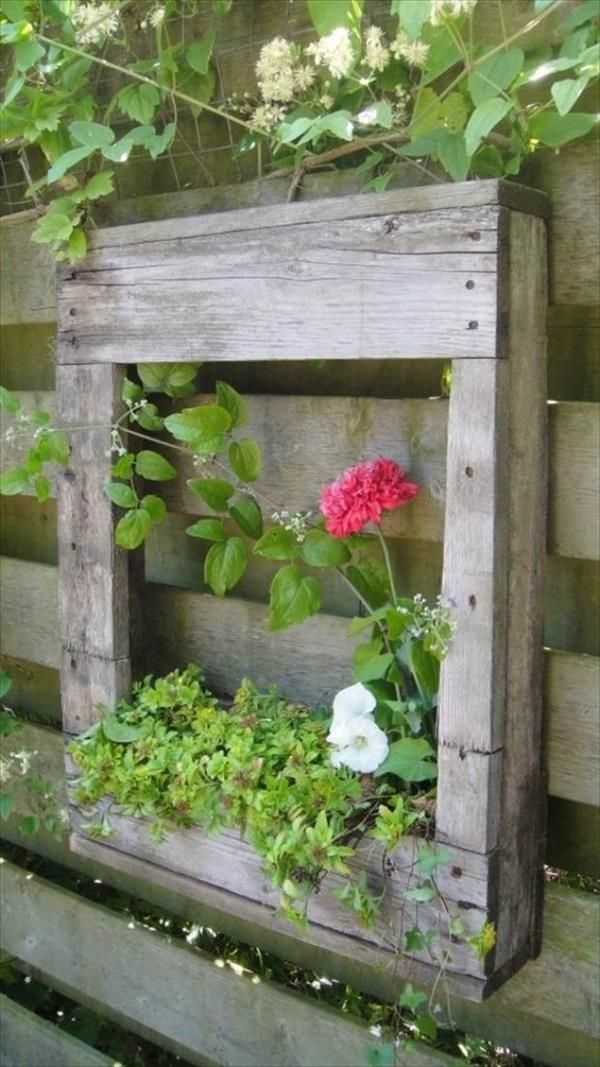 SOURCE: www.pinterest.com
#19 Blue Drawers Planters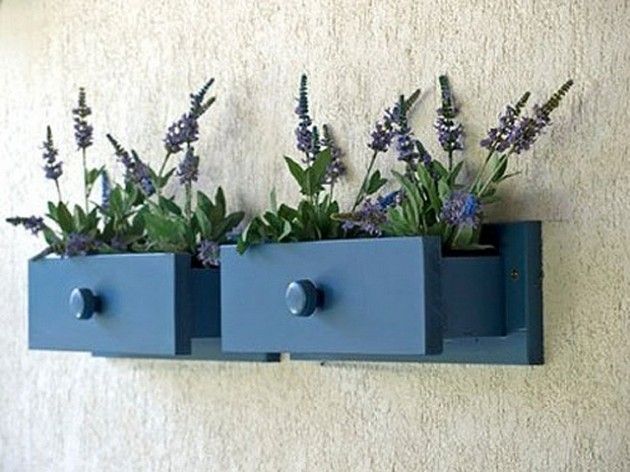 SOURCE: www.etsy.com
#20 Wooden Pallets Planter Holding Flowers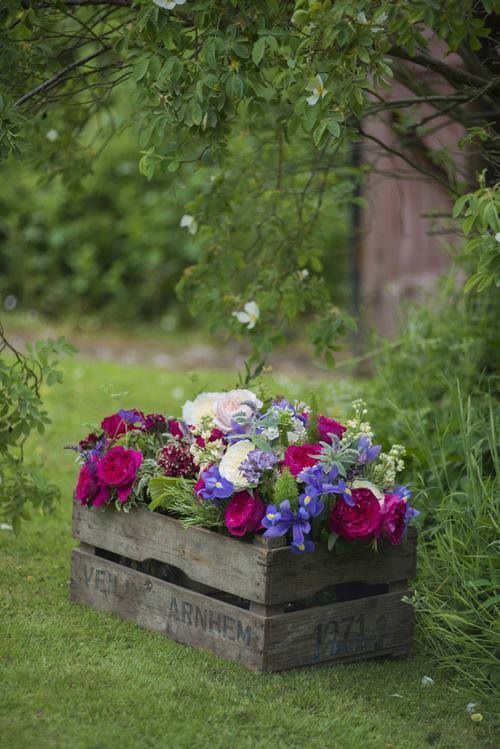 SOURCE:  www.davidaustin.com
#21 Vintage Wooden Planters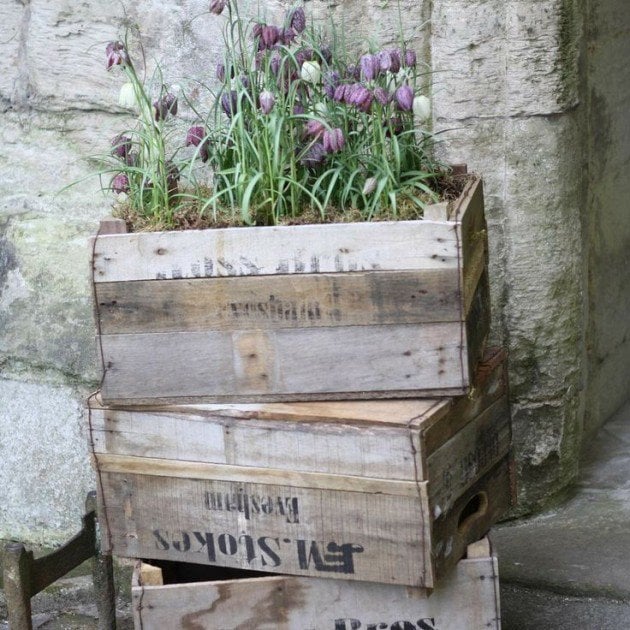 #22 Old Wooden Buckets Transformed Into Breathtaking Planters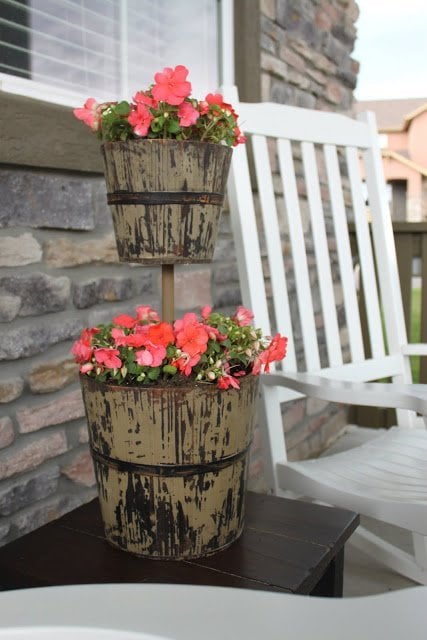 #23 Small Green Wooden Planter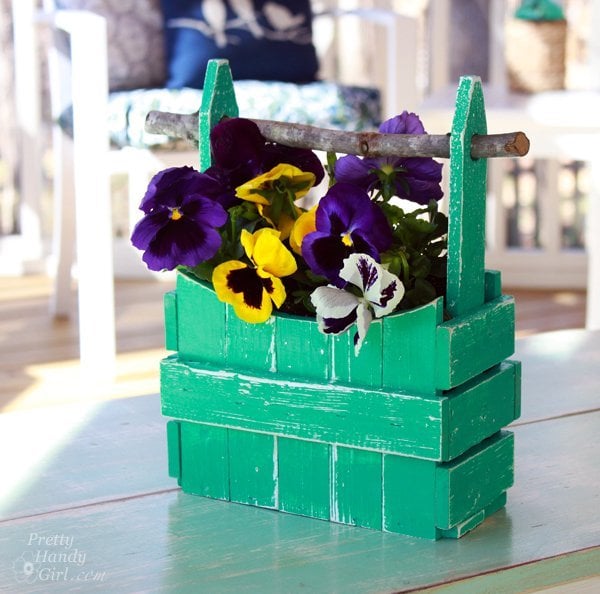 SOURCE: www.prettyhandygirl.com
#24 Wooden Log Planter Holding Flowers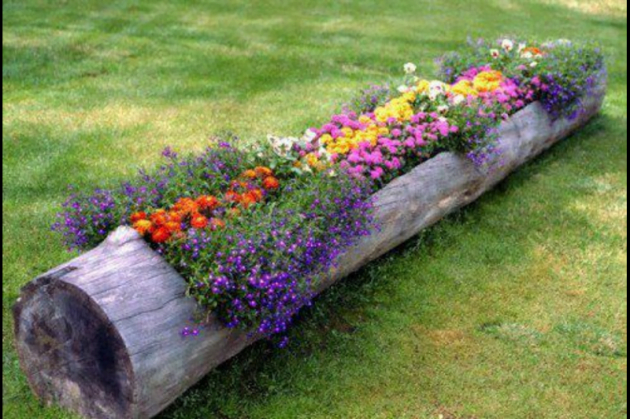 SOURCE: www.sciencephoto.com
#25 Tree Stump Planter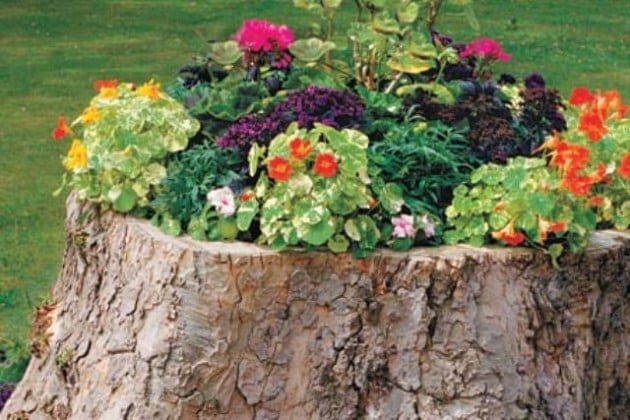 SOURCE: www.thisoldhouse.com
#26 Wooden Logs Shaped Into Beautiful Planter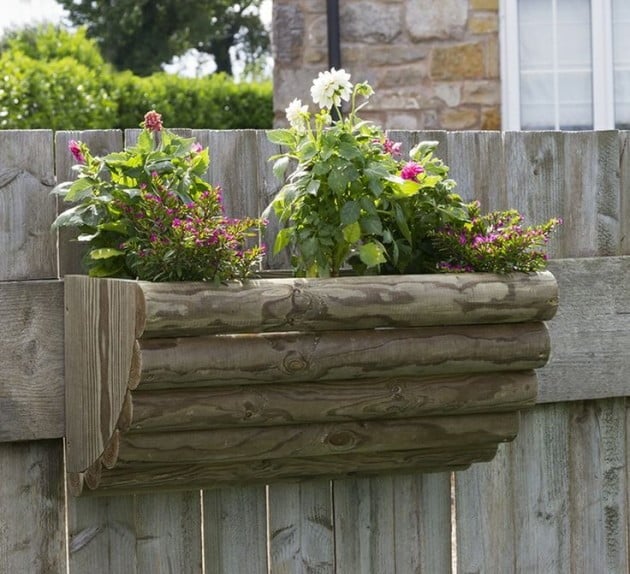 SOURCE: www.gardensite.co.uk
We would love to hear your opinion on these beautiful wooden planter ideas. We have found them extraordinary ingenious and when it comes to natural materials there no limits. Choose your favorite craft and start your own diy project today.
Related Articles
13 Best Fertilizer For Succulents Reviewed 
13 Best Potting Soil For Herbs To Consider Today
59 Best Vertical Gardening Ideas to Grow Right Now