The purpose of a kitchen backsplash is to protect the wall from getting dirty and ruin. But at the same time, it beautifies and unifies the kitchen space and interior design into that cozy part of your home everyone gathers around on a daily basic. Although we may have incredible living rooms, in the end the kitchen is the focus point of any home. It reunites the family every night and friends at dinner parties. Thus we have considered bringing you some cheap, easy to accomplish DIY Kitchen Backsplash Ideas and Tutorials we considered are worth seeing.
Almost every project comes with an explained tutorial that will guide you to the entire process of redesigning your kitchen backsplash. You can find each and everyone of them after each picture from our small gallery.
We are very eager to hear your opinions and ideas so feel free to share them in the comment section below. Also if you consider your backsplash is creative and interesting don't hesitate to share it with us. Enjoy!
DIY Kitchen Backsplash Ideas and Tutorials
1. Old wooden pallets used in a kitchen backsplash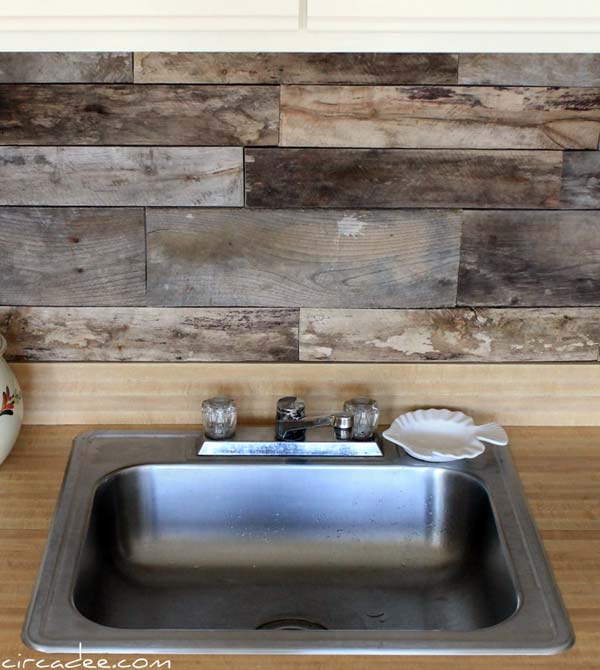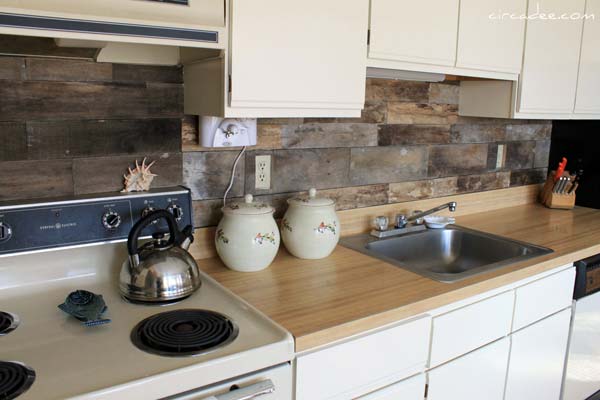 Tutorial: circadee.com
2. Herringbone Beadboard Backsplash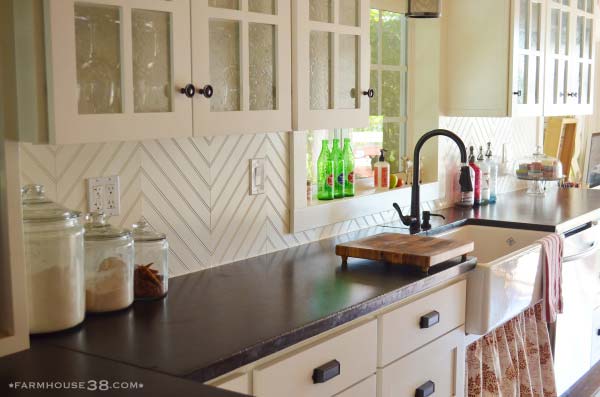 Tutorial: sawdustandembryos.com
3. Artificial stone Back-splash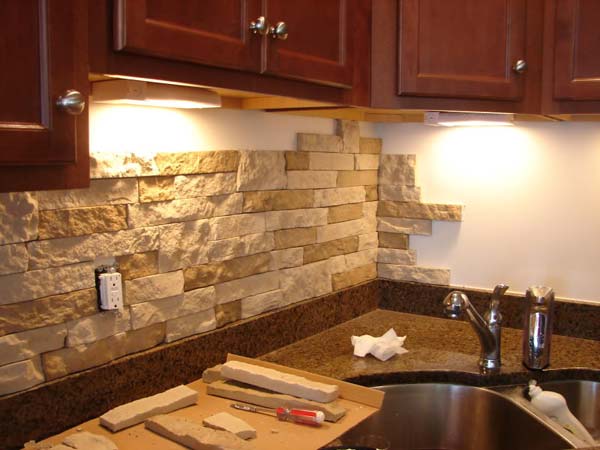 Tutorial: stilettosanddiapers.com
4. Simple wooden backsplash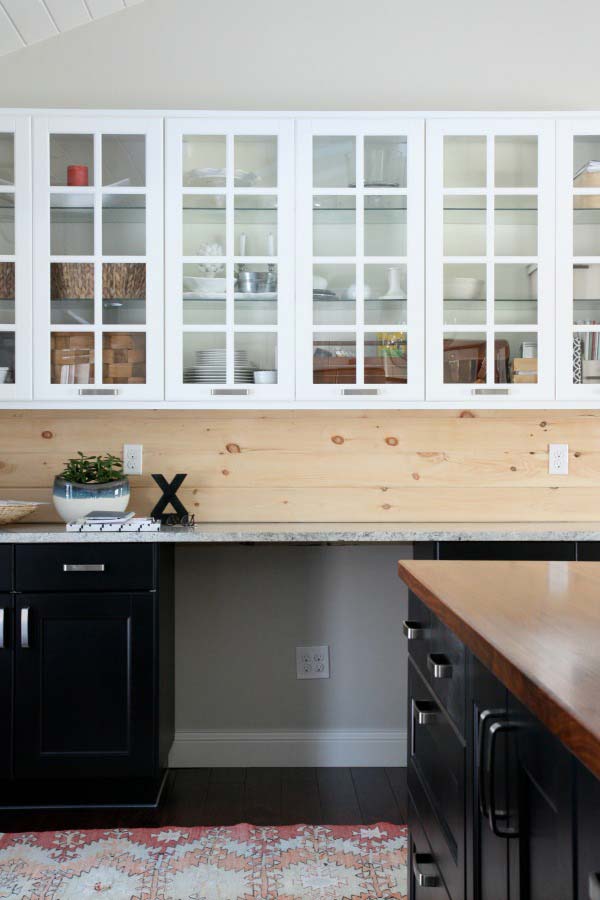 Tutorial:  housetweaking.com
5. Family photo display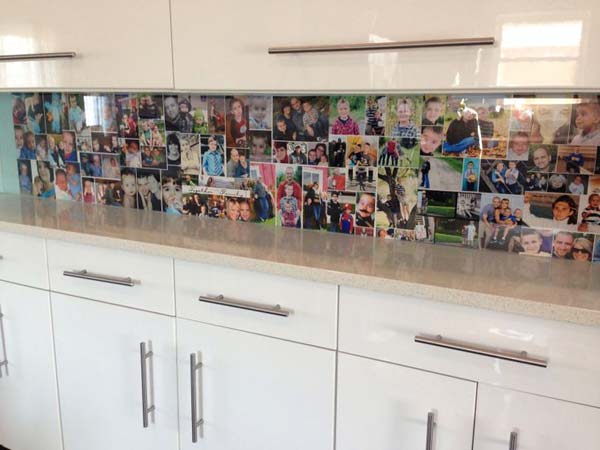 Source: pinterest.com
6. Painting faux tile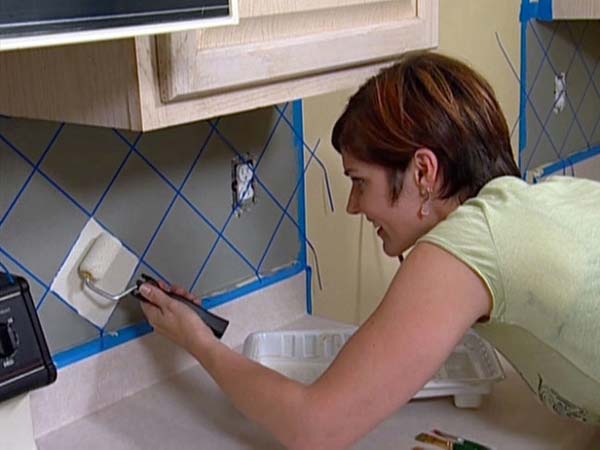 Tutorial: diynetwork.com
7. China pieces mosaic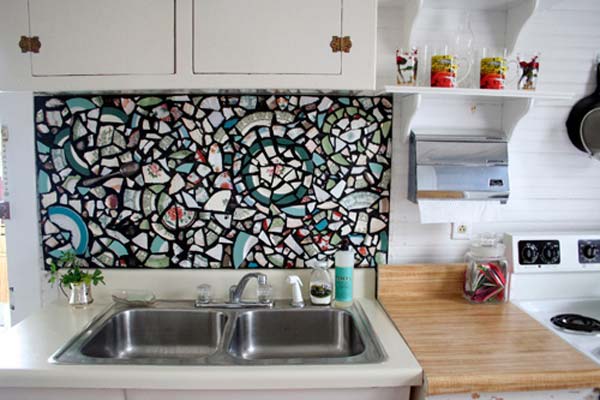 Tutorial: designsponge.com
8. Geometric pattern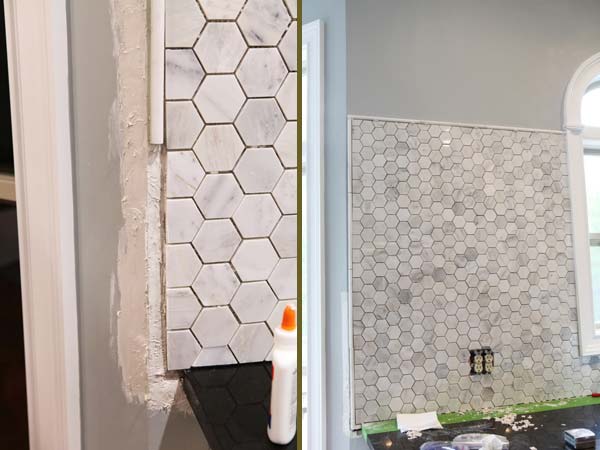 Tutorial: bowerpowerblog.com
9. Mosaic tiling is a good choice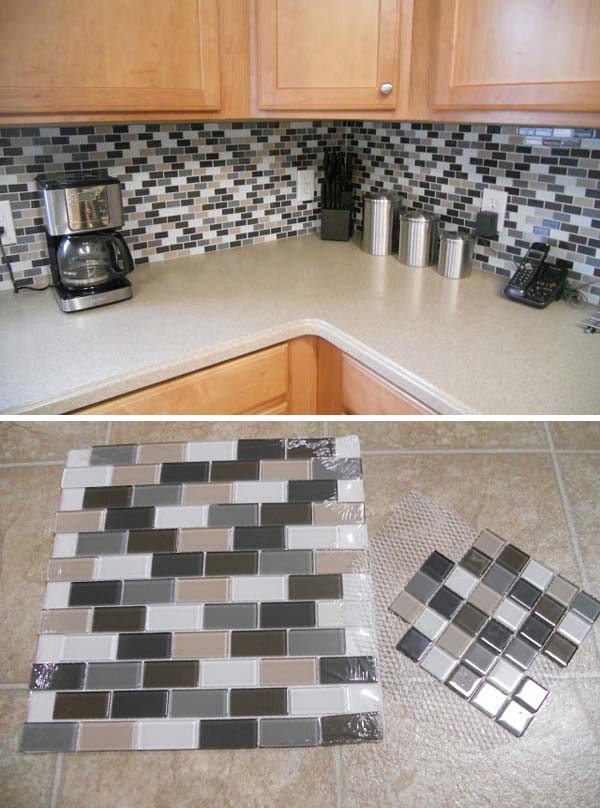 Tutorial: decoratingcents.blogspot.com
10. Mix and match old colorful tiles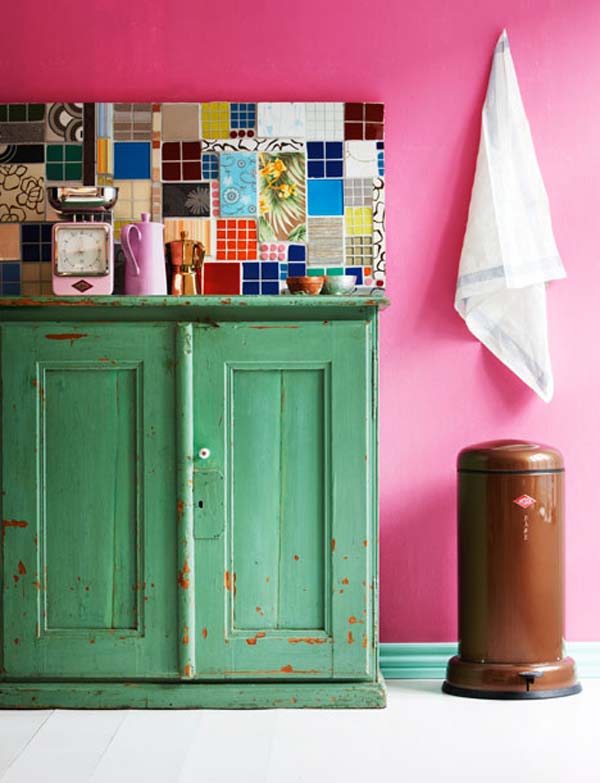 Source:  boligliv.dk
11. Add some creativity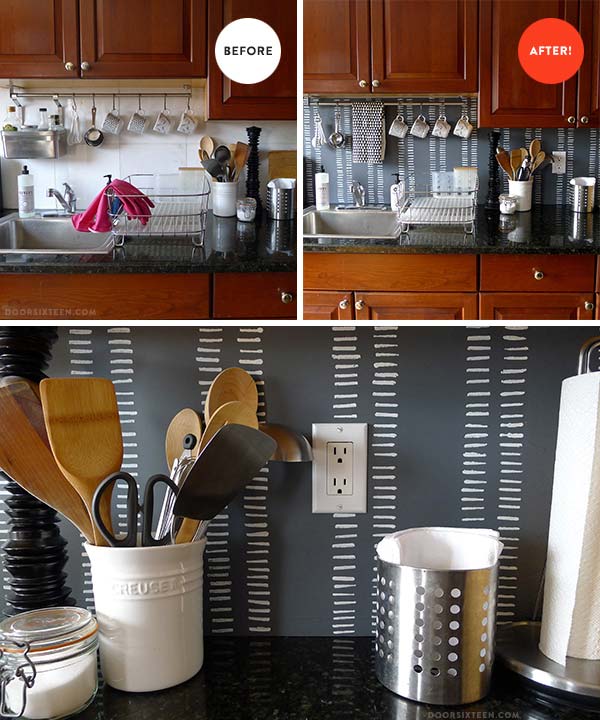 Tutorial: doorsixteen.com
12. Cobblestone backsplash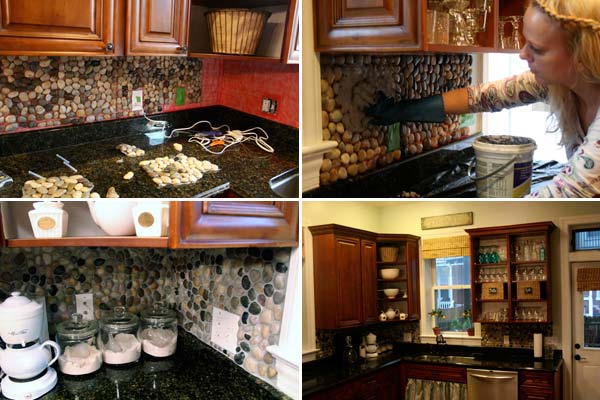 Tutorial:  homestoriesatoz.com
13. Painted subway backsplash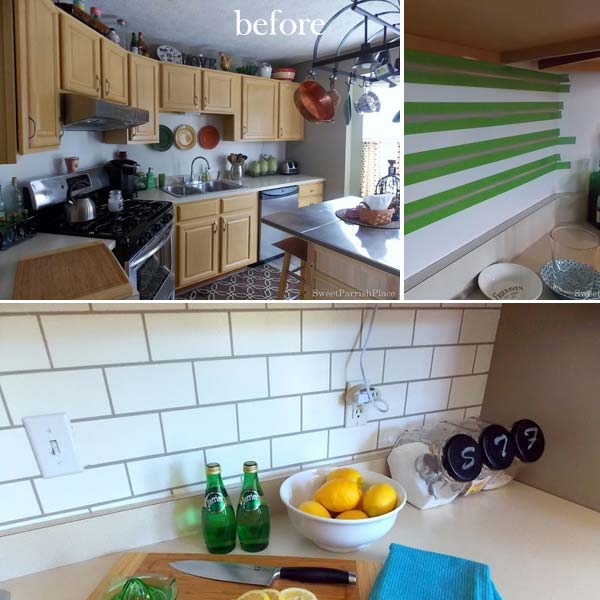 Tutorial: remodelaholic.com
14. Mason jar mosaic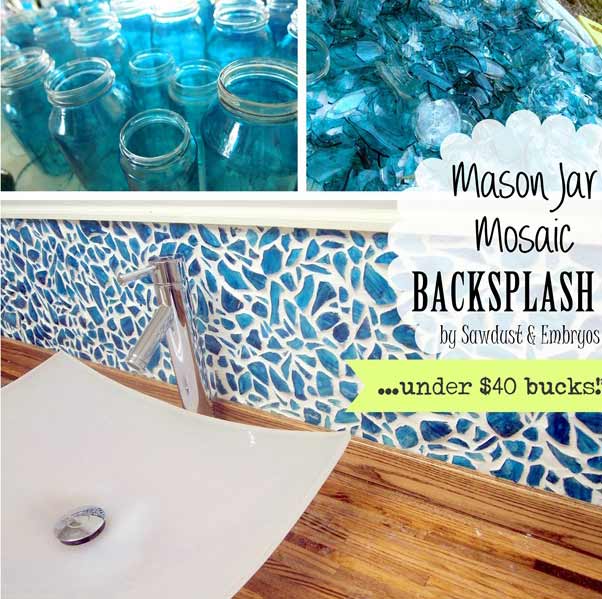 Tutorial: sawdustandembryos.com
15. Wallpaper backsplash

Tutorial: familyhandyman.com
16. DIY wine cork backsplash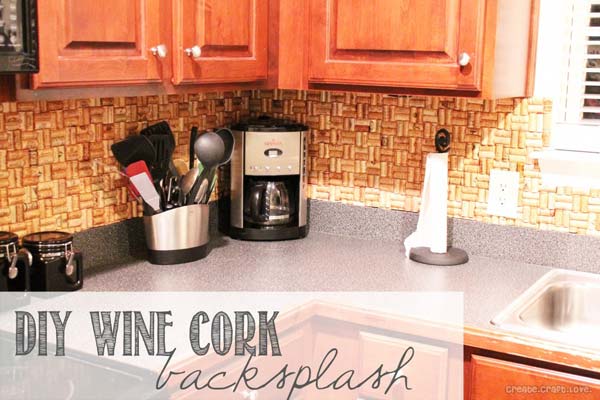 Tutorial: createcraftlove.com
17. The tile wall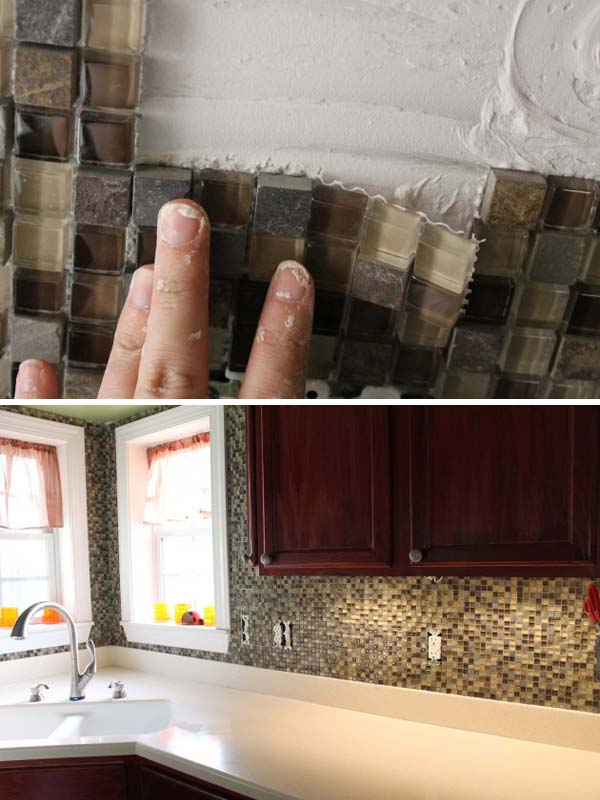 Tutorials: paintspeckledpawprints.blogspot.com
18. Creative mosaics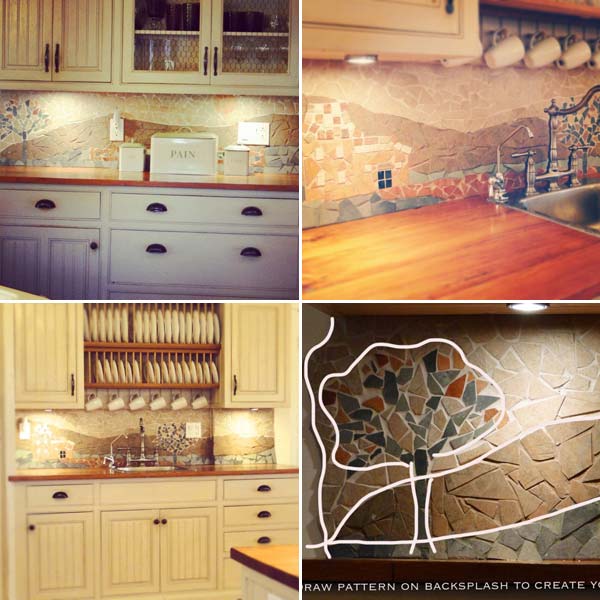 Tutorial: lynneknowlton.com
19. Stainless steel for an edgy look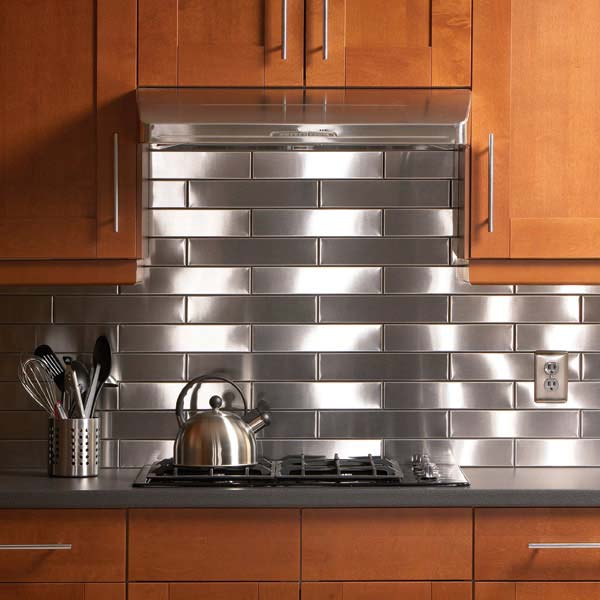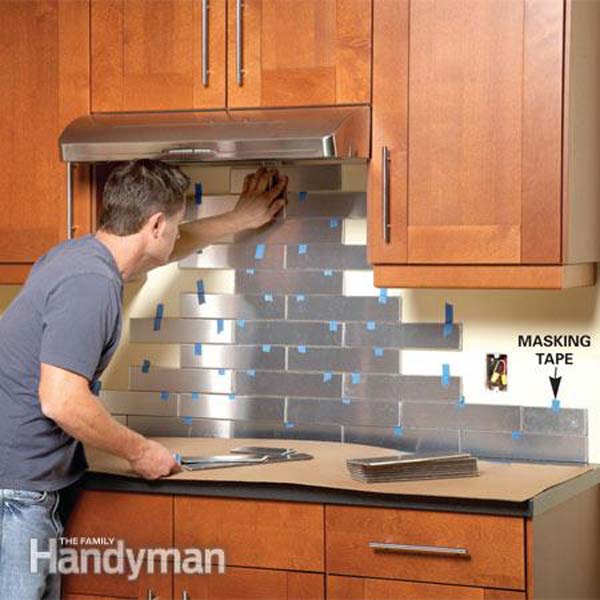 Tutorial: familyhandyman.com
20. Medallion backsplash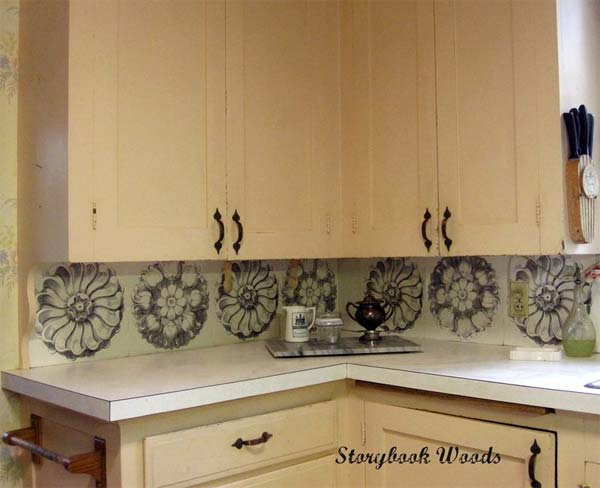 Tutorial: storybookwoods.typepad.com
21. Recycling funky tiles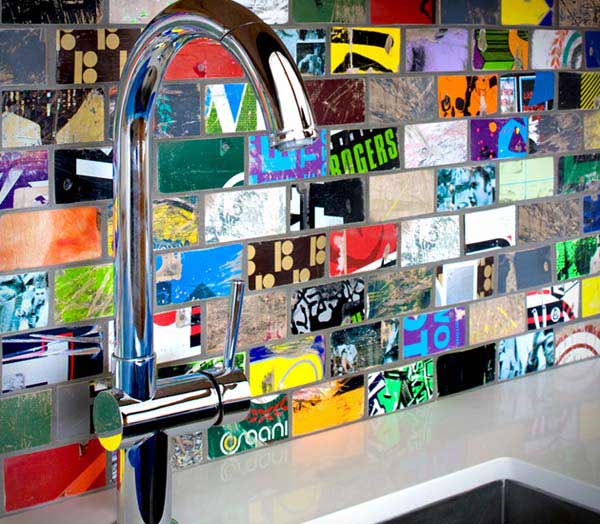 Source: hiconsumption.com
22.Wallpaper serves very well the purpose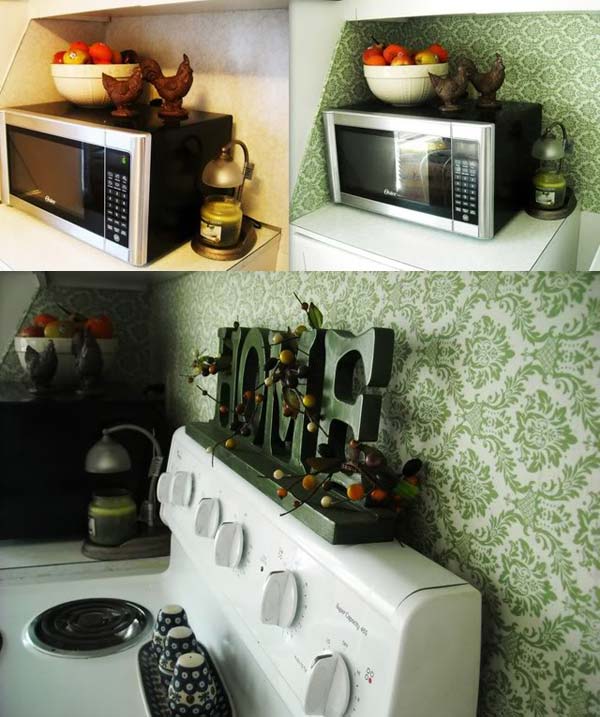 Tutorial: remodelaholic.com
23.The map backsplash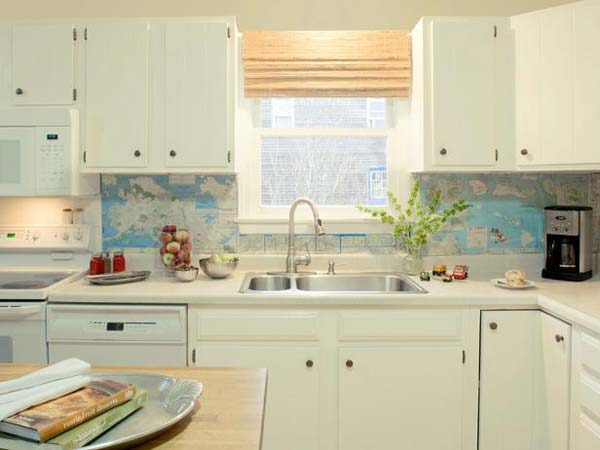 Tutorial: diynetwork.com
24. Use chalkboard paint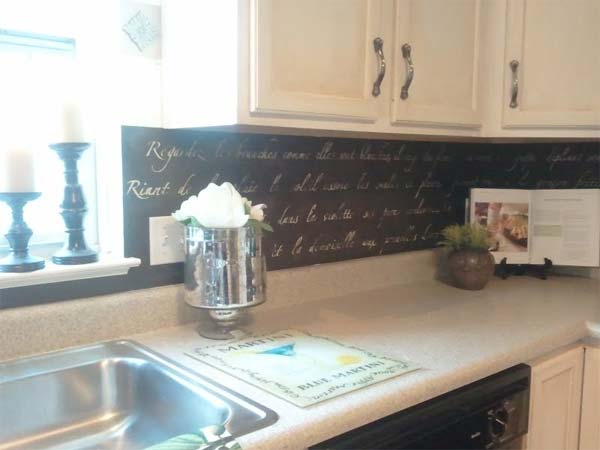 Tutorial: snazzylittlethings.com
Kitchen back-splashes are really important and you are not going to change them as often as you like probably so we highly encourage you to use the tutorials and take on the DIY kitchen backsplash ideas and tailor the perfect one for you!
What do you think about the breathtaking designs above, which one you would like to realize?
Happy crafting!