Your desk is your own regardless of position or view. Your desk is your own and one should claim it, make it his own through all possible means in the attempt to change the atmosphere at the workplace into something positive, a cozy and vibrant office space.
To emphasize the urgency of the customization process and the importance of a personality infused into a work-space a list of 23 ways to emphasize your desk through simple cubicle décor ideas has been compiled. Take a moment and browse the office space desk decorations, we would love to hear from you in the comment section below afterwards.
Ingenious Cubicle Décor Ideas
1. invite a lamp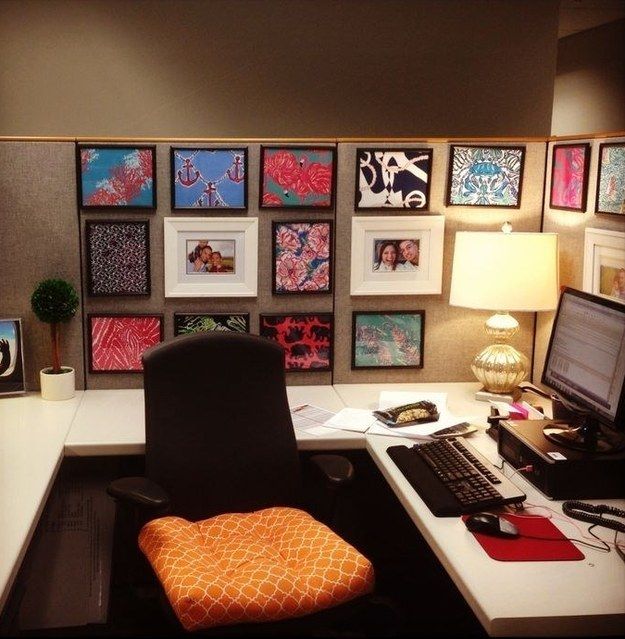 Lamps can be the supreme decorating piece, creating a great cozy ambiance. A cubicle that resides under fluorescent lights doesn`t have to set the mood for you officer, simply turn your cubicle lamp on and invite an immediate refreshing update through the extent of warmer lumens.
Notice how this cubicle space is wrapped in art, a brilliant take on a personal space.
Source Unknown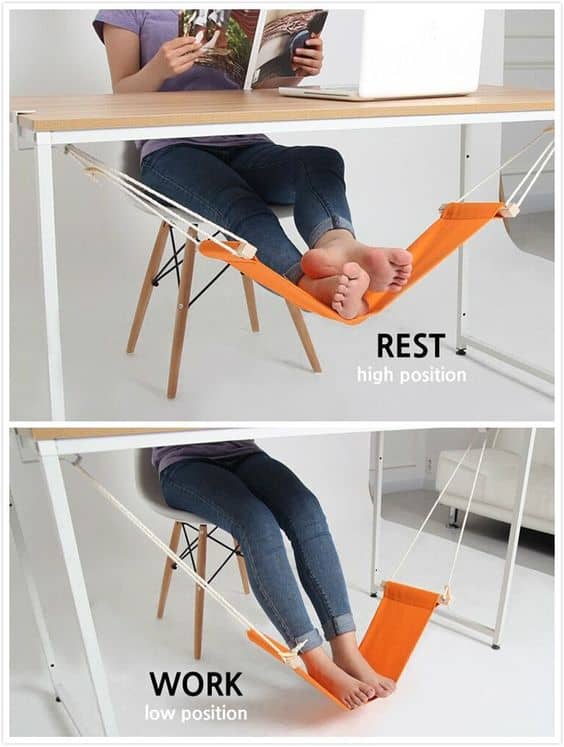 Foot rests are healthy for both mind and body, they help you move and relax allowing you to stay at your office comfortable for extended periods of time. They`re really inexpensive and jolly through color and can be installed on pretty much any desk in a couple of minutes.
via Amazon
3. refresh with resilient greenery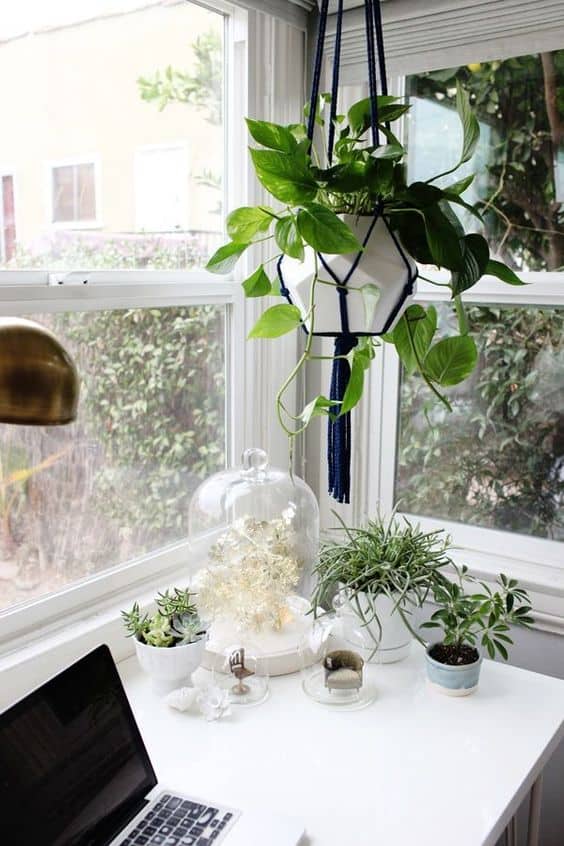 Having greenery around  can help you keep calm as they provide a peaceful, positive office space ambiance. Succulents are recommended due to their resilience as well as purifying plants, plants that naturally improve the quality of air.
Source Unknown
4. create the décor shelf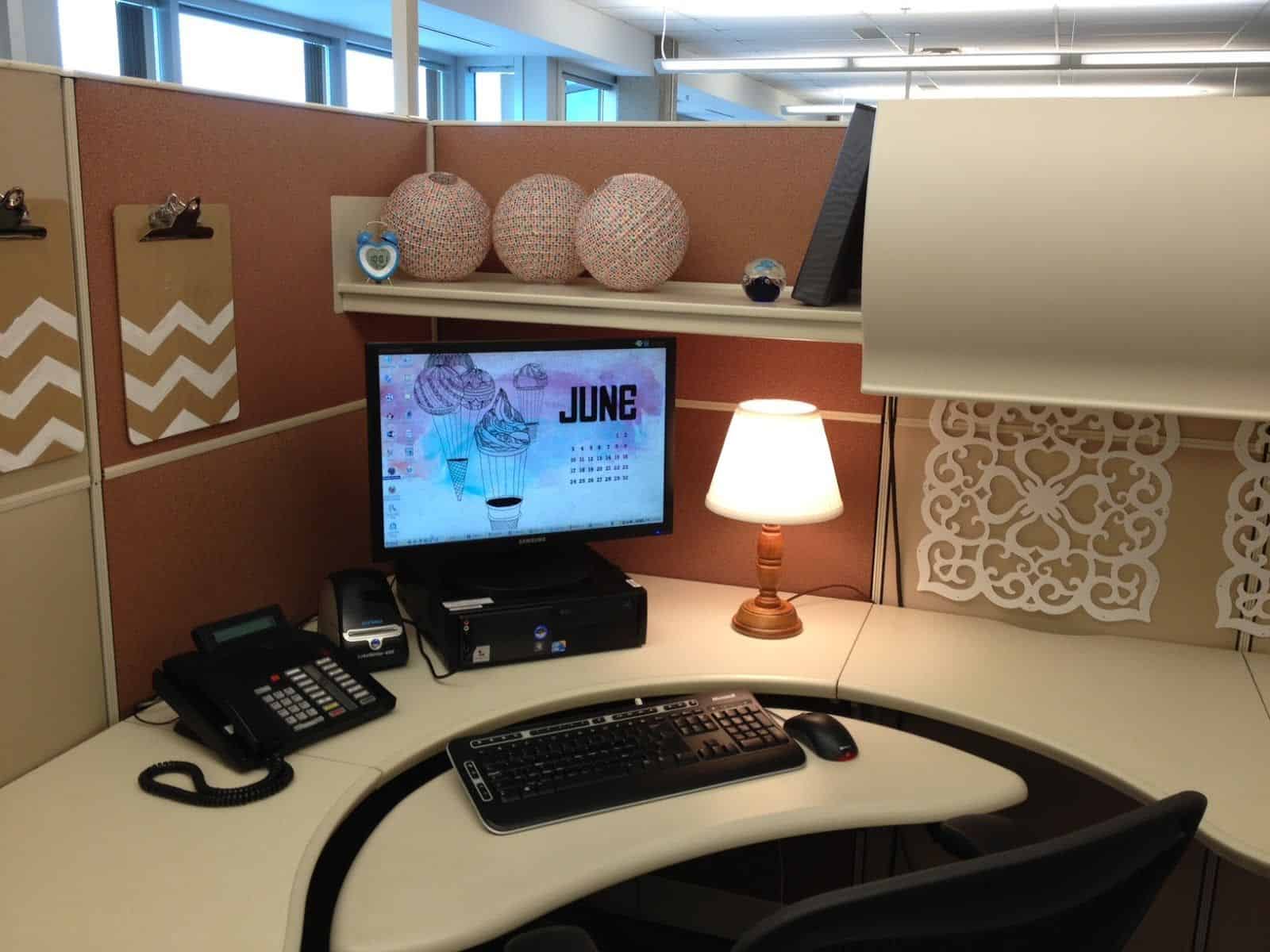 If the desk allows you to designate a space for decorations only, take it, claim it. From designer items that you simply love up to reference books, family photos or a watch that ticks your boxes, décor soothes the nerves. Make the cubicle walls your own, the more you like it the more pleasant your work ought to become.
Source Unknown
5.  get creative with paint

Simple items can become décor pieces, a toy dinosaur can become your next pencil holder or succulent planter just like the golden-wrapped rocks above that serve as book-ends. Paint is a strong suite that easily transforms mundane items and gold and silver have always been recipes for success in the realm of DIY. Needless to say that any color that appeals to you can be nestled in your cubicle decorating ideas, choose something that fits and enhances your positive work mood.
via designlovefest
6. boost color with fresh flowers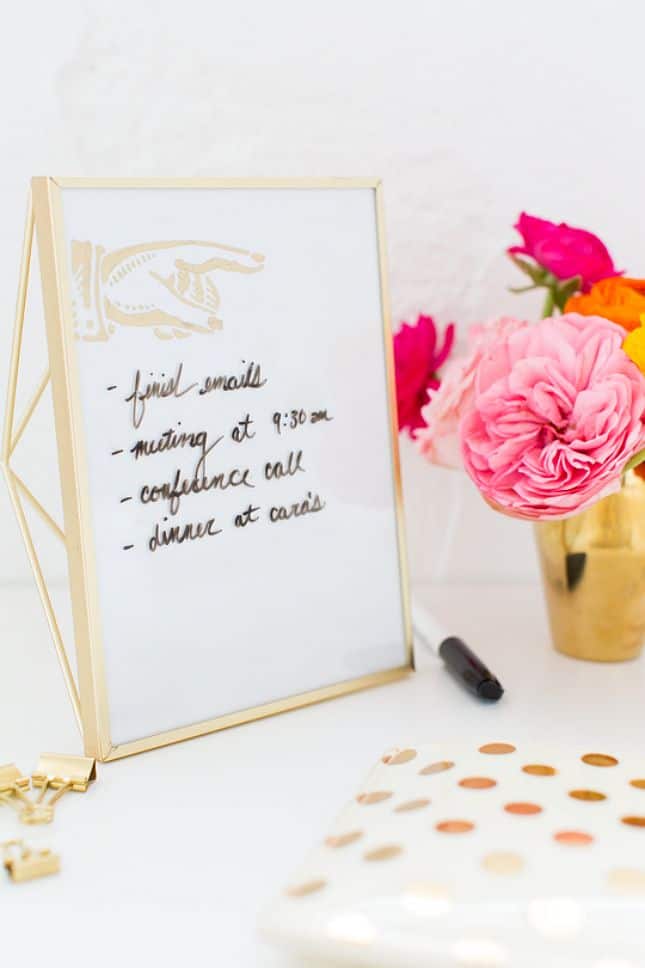 Fresh flowers will not last forever yet instant beautification is worth the hassle. Fresh blooms will help you refresh your state of mind and subconsciously help you realize that things do change as days go by, refresh them, care for them for as much as you can and when time comes, transform them into potpourri, something new yet aged, vintage with memory.
via sugarandcloth
7. boost comfort with a pillow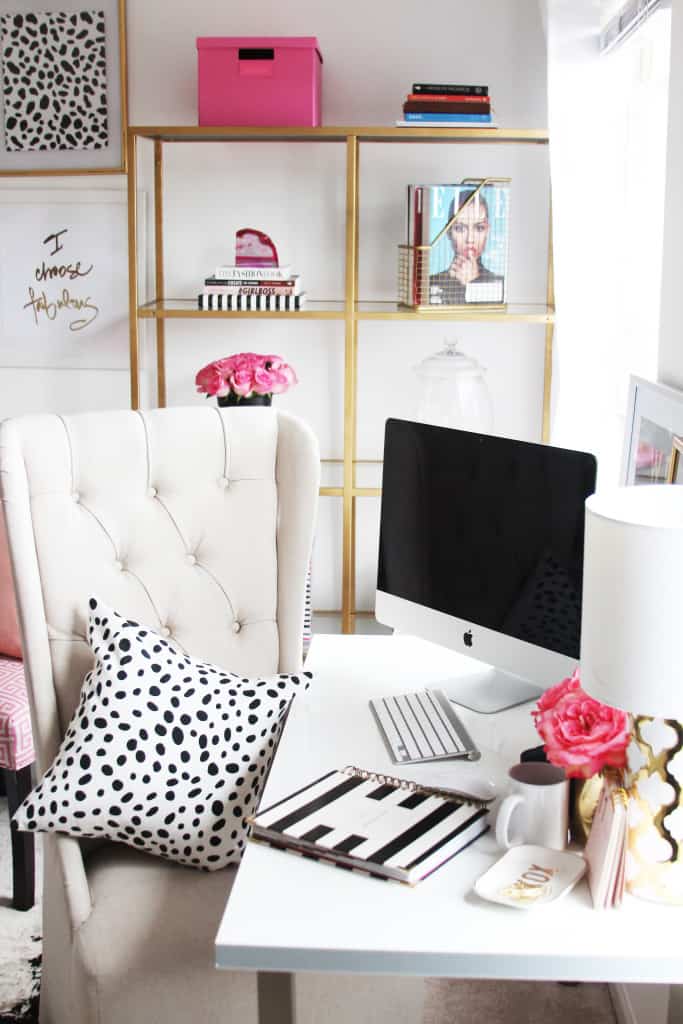 The sofa might not be always around to help you relax, especially when you have lot of work on your desktop. Having a pillow on your office desk for back and occasional neck-support can be extremely comfortable and quite graphic at the same time. Introduce a nice pattern or a fun print into the picture and make your workstation pleasant, lovable.
via sayehpezeshki
8.  adopt a color scheme and embrace it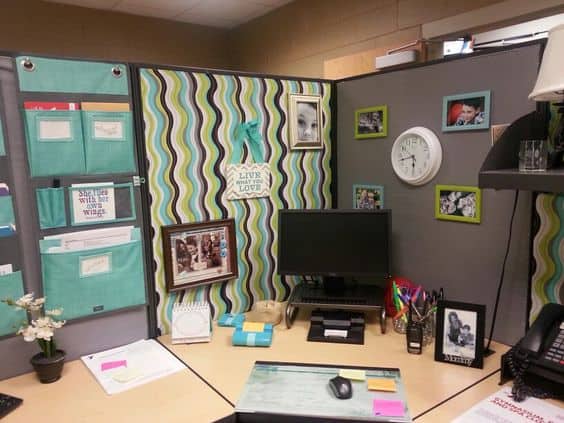 Photo by Allison Reynolds
The usual cubicle is neutral in color, appearing very mundane, monotonous and while that cannot be changed, there are a few things that you can do to invite a joyful color scheme in your cubicle. Teal, fresh green, yellow, white and pink are clear options for a cohesive, personality-infused work-space and you can invite those in through colorful frames with family pictures, framed patterns printed in A2- A1 formats, motivational messages and colorful stationery, naturally. Thanks to these simple cubicle decorating ideas this is not your average cubicle anymore.
9. build your own Ombre calendar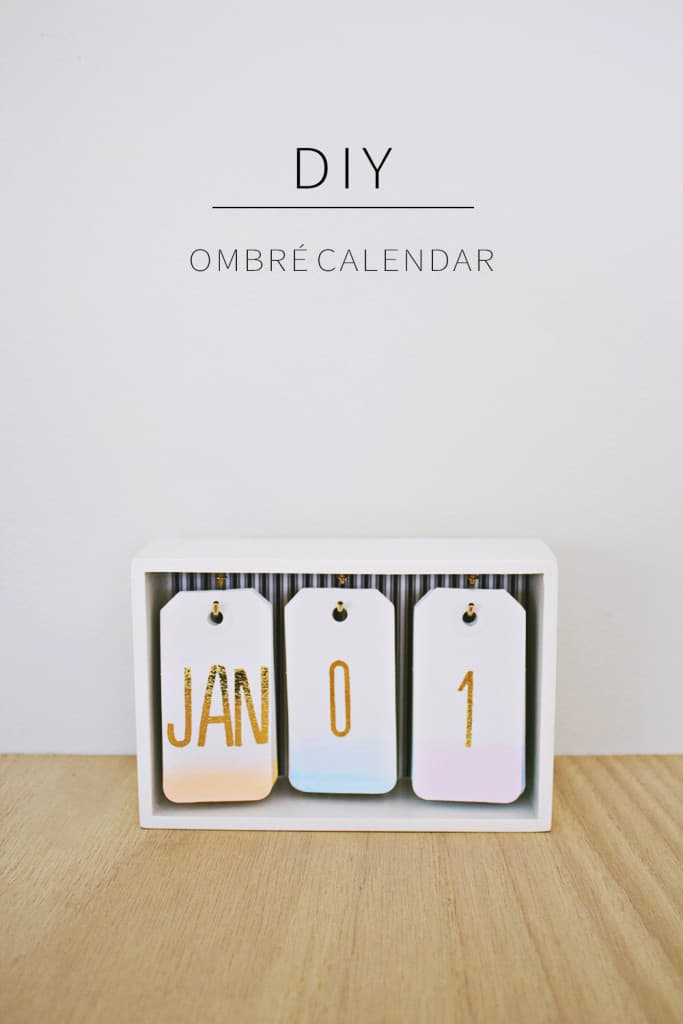 A cool calendar can bring a different light on your deadline, it can ease the pressure and refresh you with energy . The craft above is an easy one yet one of which you will rip the effects for a long time. A simple wooden box nestles brass hooks and watercolor cardstock make the rest. Vinyl letters with a fashionable look have naturally been used but you can customize your calendar however you see fit.
via annabode
10. use frame art to your advantage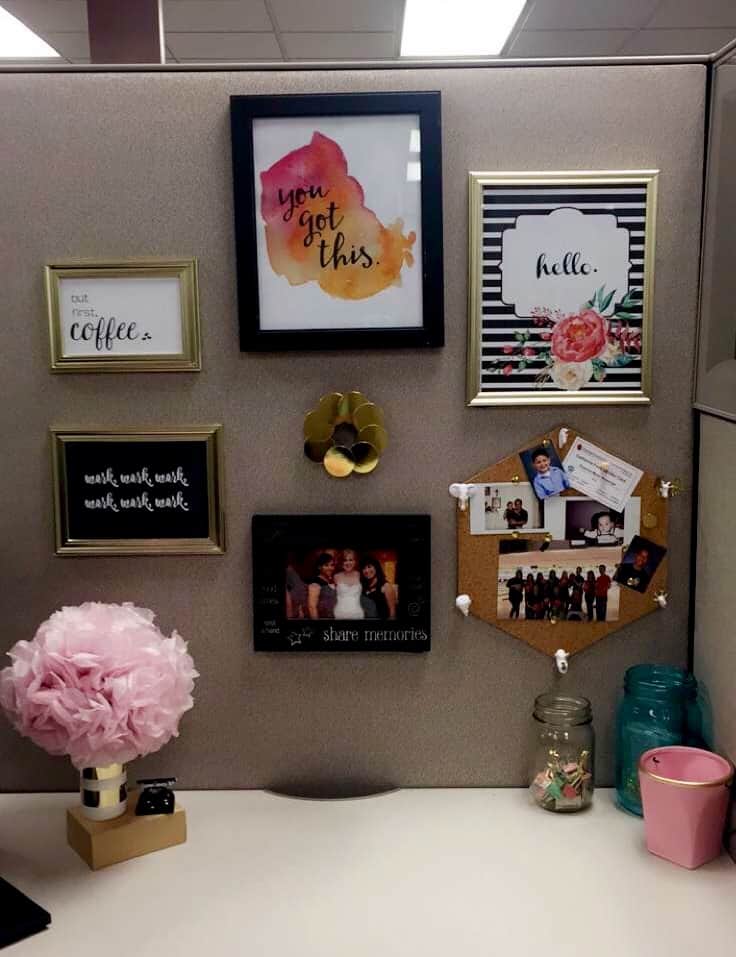 Framed art can include motivational messages, favorite quotes or family photos. Pieces of your artwork can be highlighted in your décor as well. Set the scale of your work-space as well as the rightful atmosphere, the right mood.
Source Unknown
11. nestle colorful accessories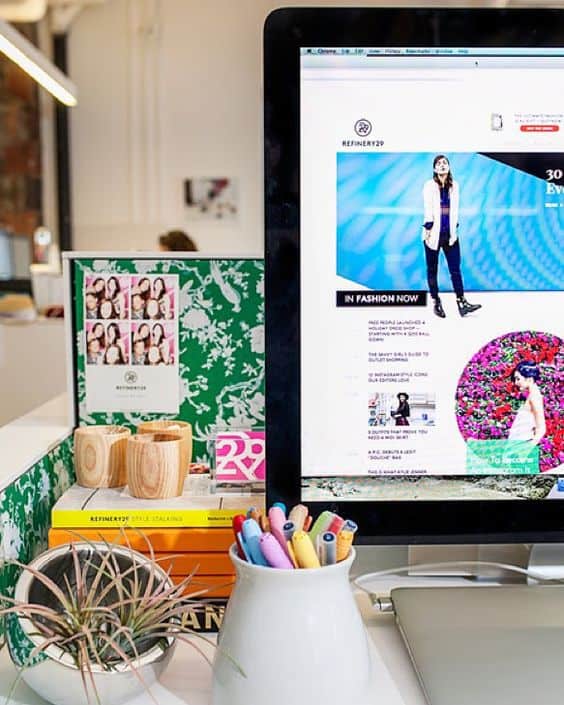 via refinery29
Colorful accessories, colorful patterns and simply color set right in your décor can brake it or make it. Find the right balance and invite the positive attitude of colorful items to make things stand out. Simple, modern pieces are certainly not to be overlooked and one intriguing pattern ought to be present.
12. use the organization skills of a pegboard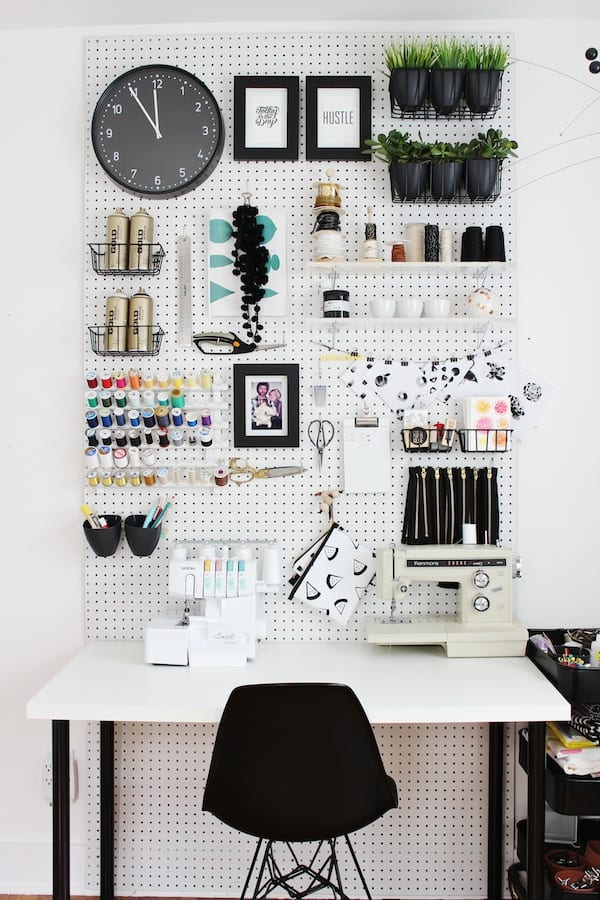 via fabricpaperglue
The immense possibilities of pegboards when it comes to organization are not restricted to one`s garage. Numerous times has the piece been used in desk decorations due to its graphical pattern, simplicity and naturally born organizational skills. In the cubicle the pegboard will have to be tailored to one's desk yet their presence in a desk-work environment should never be questioned.
13. nestle memories through photos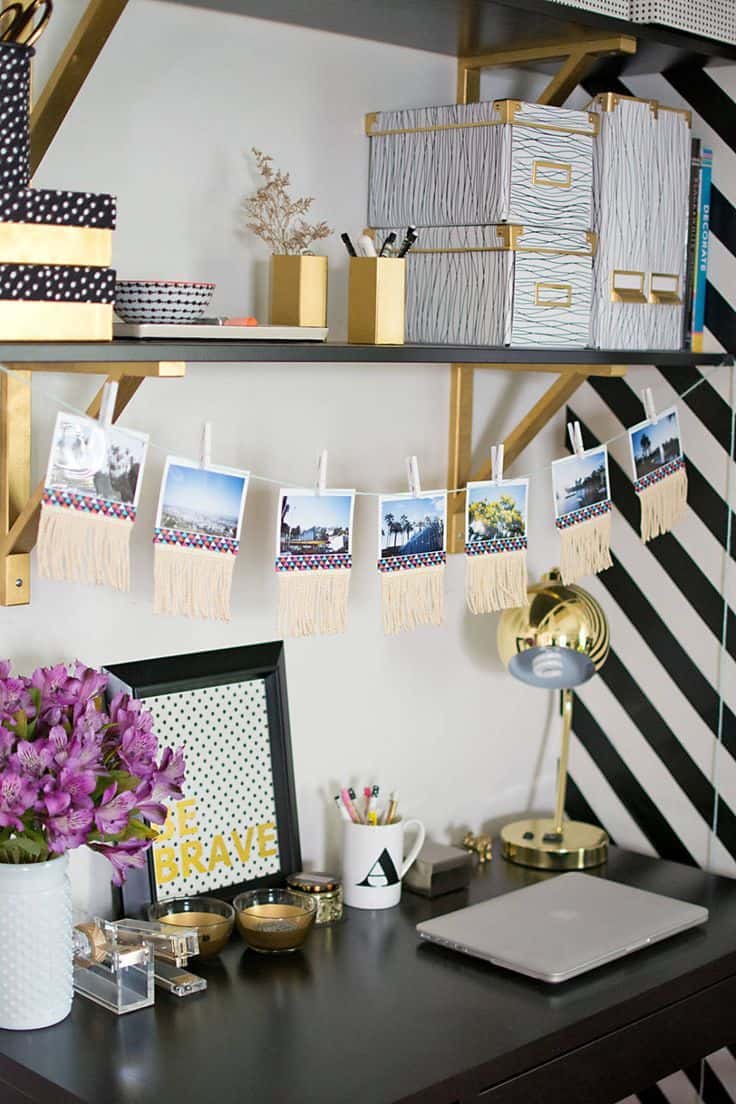 Everyone frames photos in their desk yet on a wire with pegs few have the courage. This idea suits one's needs through versatility and graphic values as the display itself is graphic and the pictures can be changed at any given time with a fresh, new memory.
via homeyohmy
14. use a DIY tray to keep things organized and graphic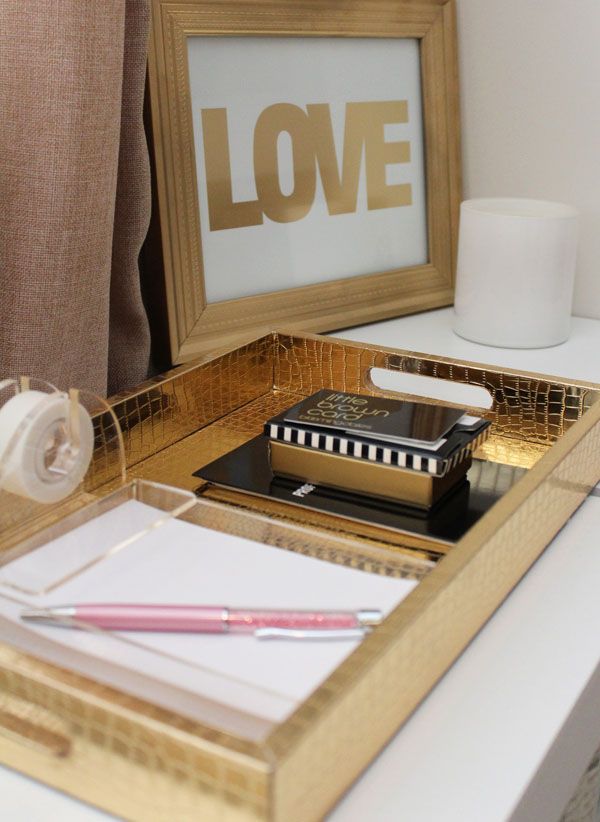 Source Unknown
All the small things that wonder on your desk can be put inside one graphic tray that you can either purchase or do-it-yourself at home. The boundaries will keep things contained and the desk clutter-free. Save time, keep your work-space clean and glamorous.
15. use simple items as décor pieces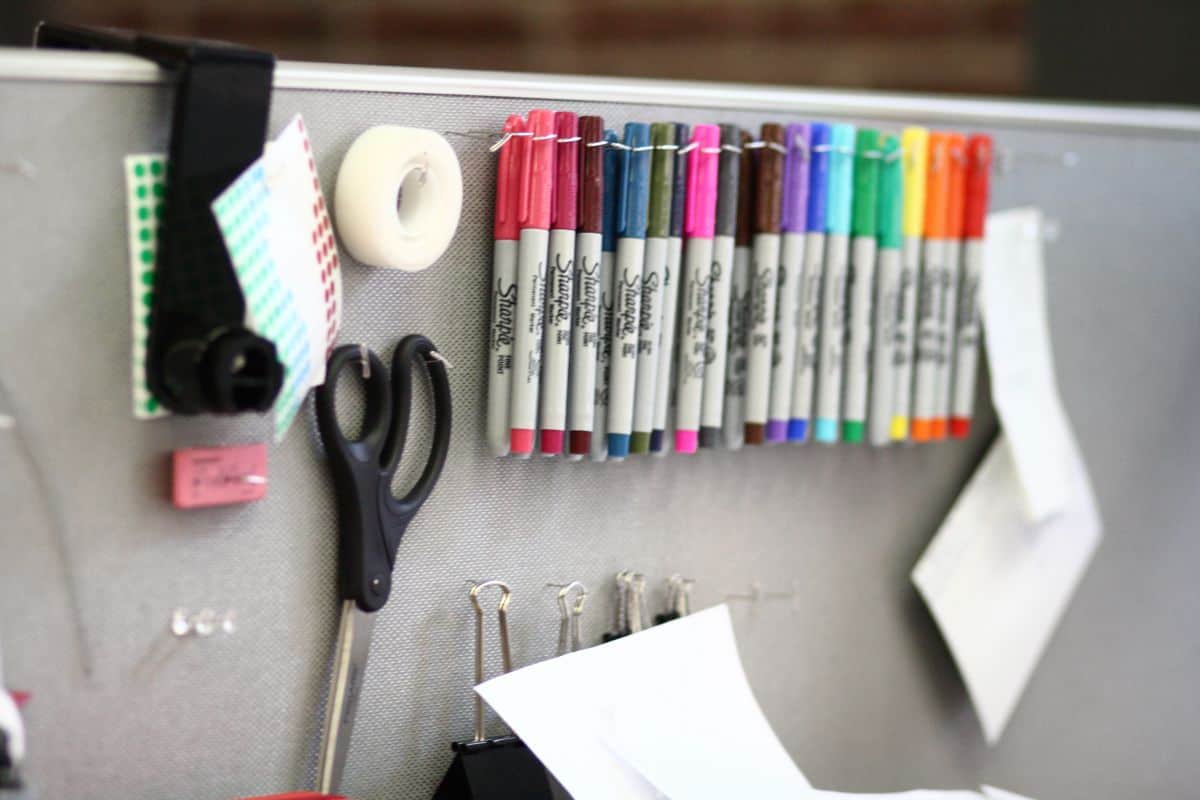 Source Unknown
Colorful displays of markers and pencils or extraordinarily graphic mugs with powerful messages can become statements on their own. Cubicle art might be a term unknown for many yet for the creative individual it can mean anything, any simple piece.
16. make office storage graphic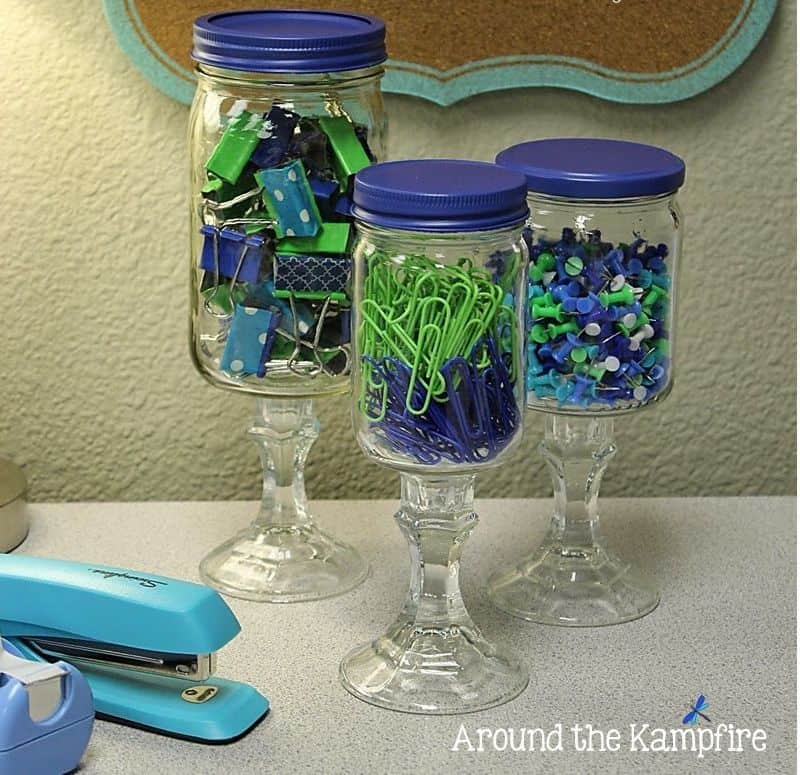 Mason jars and glass recipients are known to be effective and graphic storage options and the more colorful the contests the better yet when the ensemble truly looks extraordinary one could go the extra mile and glam these recipients with dollar-store candlesticks that would appear as pedestals. This might not be everyone`s cup of tea nor it would be a permanent solution but nonetheless, it is different and graphic.
17. future a chair that tells a story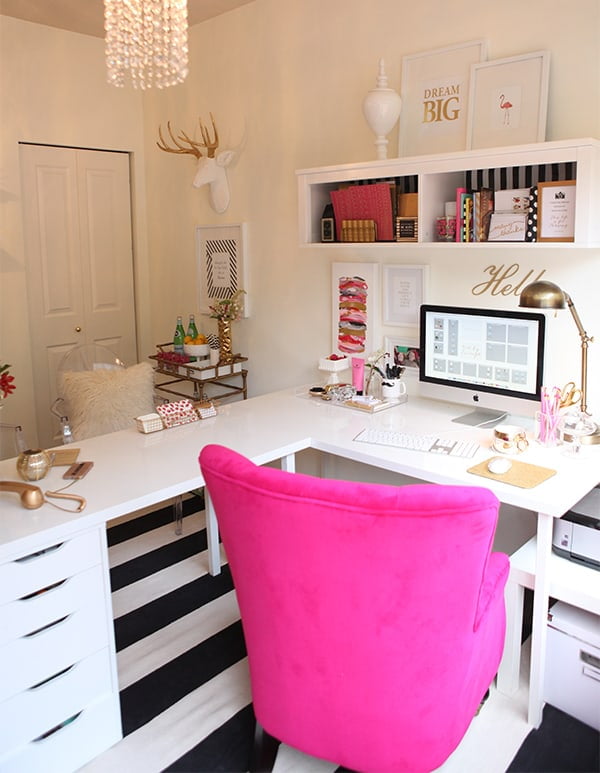 via gopro
Pattern, color and material can play a big part in the design of a chair and you certainly know what you like the most so make the right choice with your chair. This will be the item in which you are going to sit for a long while and it can boost your comfort as well as aesthetics in a matter of minutes. Make your decor shine with beauty and comfort.
18. boost with washi tape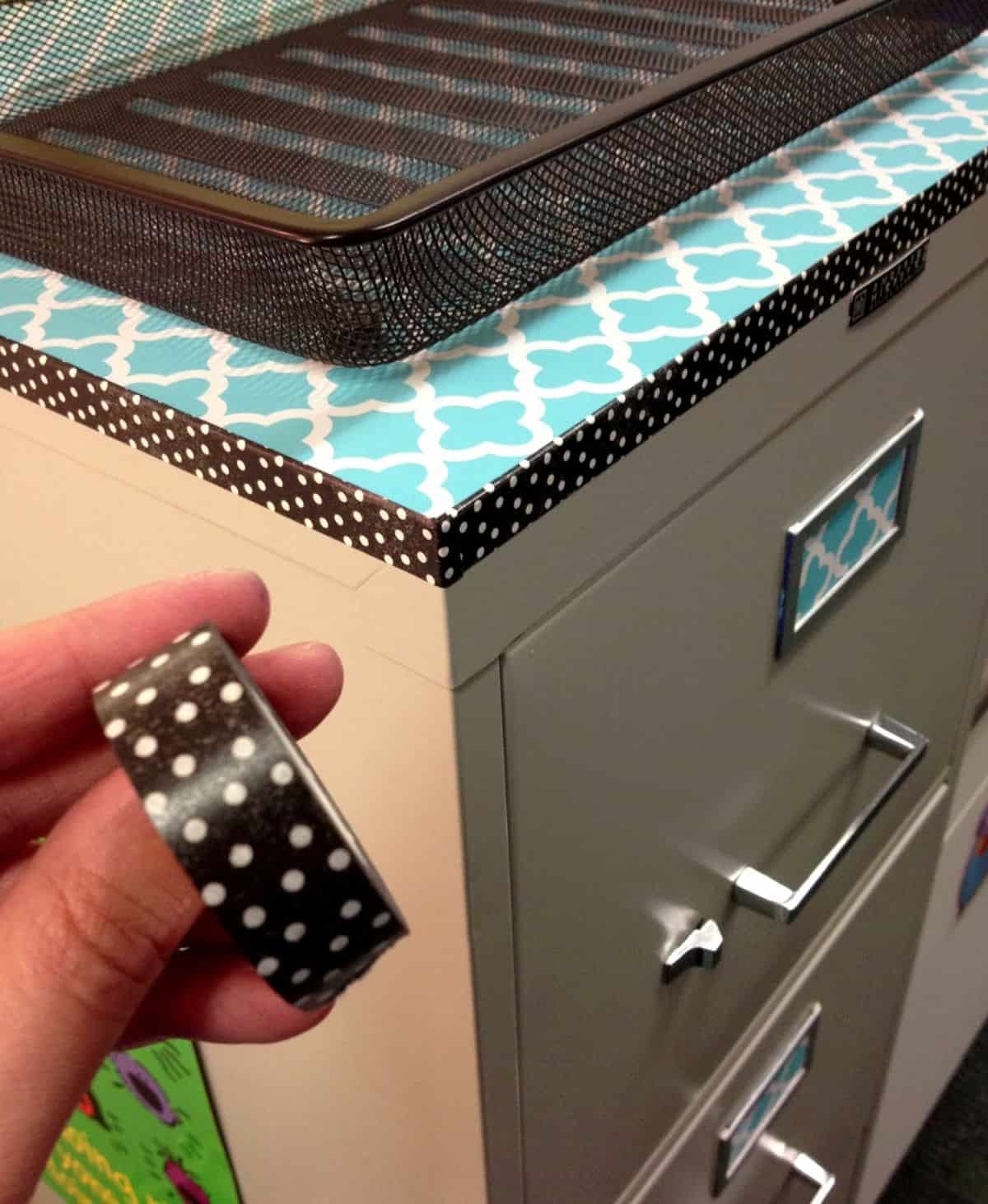 Thousands and hundreds of thousands washi tape uses have been featured online and here it comes one more : cubicle desk customization. Washi tape can help you transform the top of your file organizer or simple small items like your pencil holder and thanks to the huge variety of colors and patterns available you can use the tape in pretty much any setting.
19. display favorite pictures and favorite places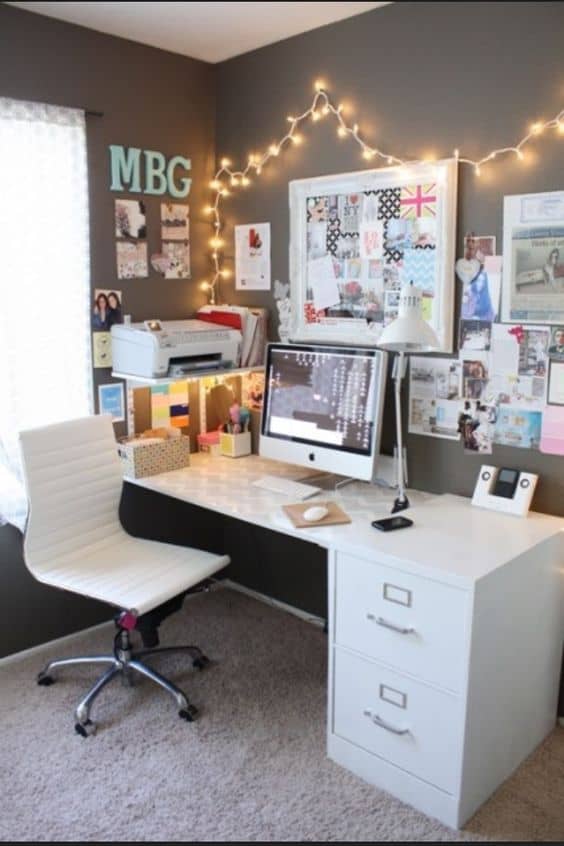 via madebygirl
One picture, one poster or a framed motivational quote can help a great deal in your work-space, find the ones that you like and need around you and proudly display them.
20. build your own concrete planters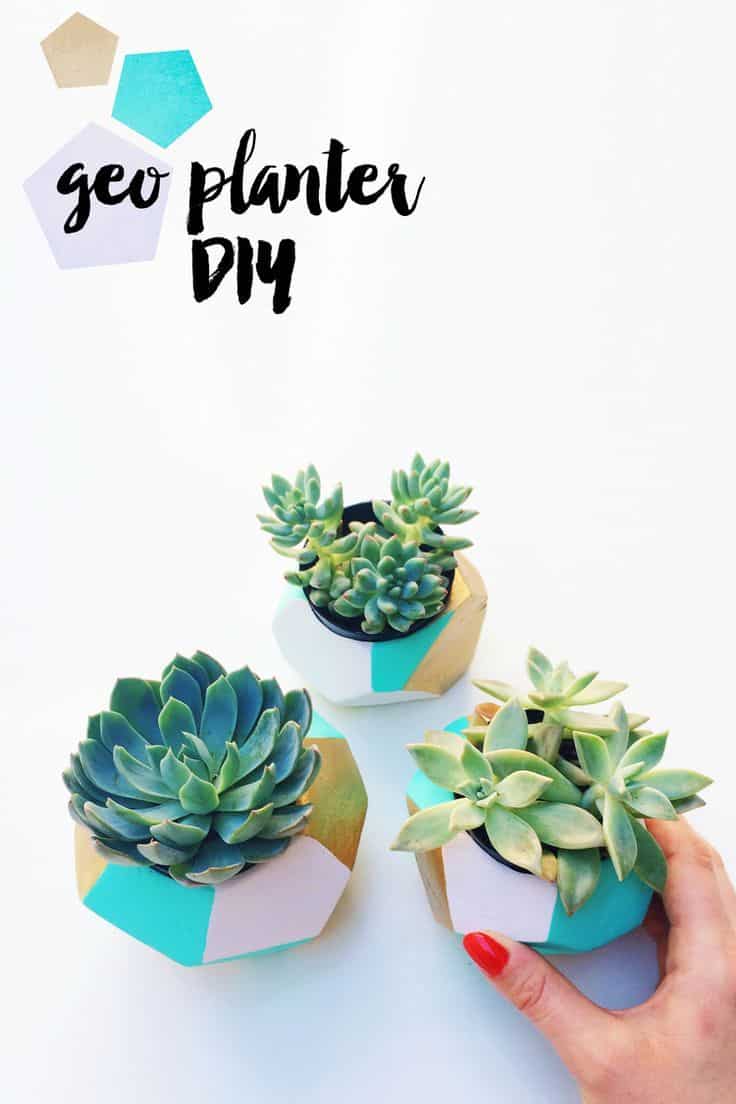 via lovepluscolor
Succulents are without a doubt one of the most extraordinary plants that you can have on your desk as they are fairly resilient and yet low on maintenance but more importantly, they`re plants fit to showcase your DIY enthusiast skills as they can be grown in pretty much any container from concrete and wood up to small corks. The homey concrete collection above can certainly surprise with little effort and the customization possibilities are endless.
21. use bins vertically to organize your space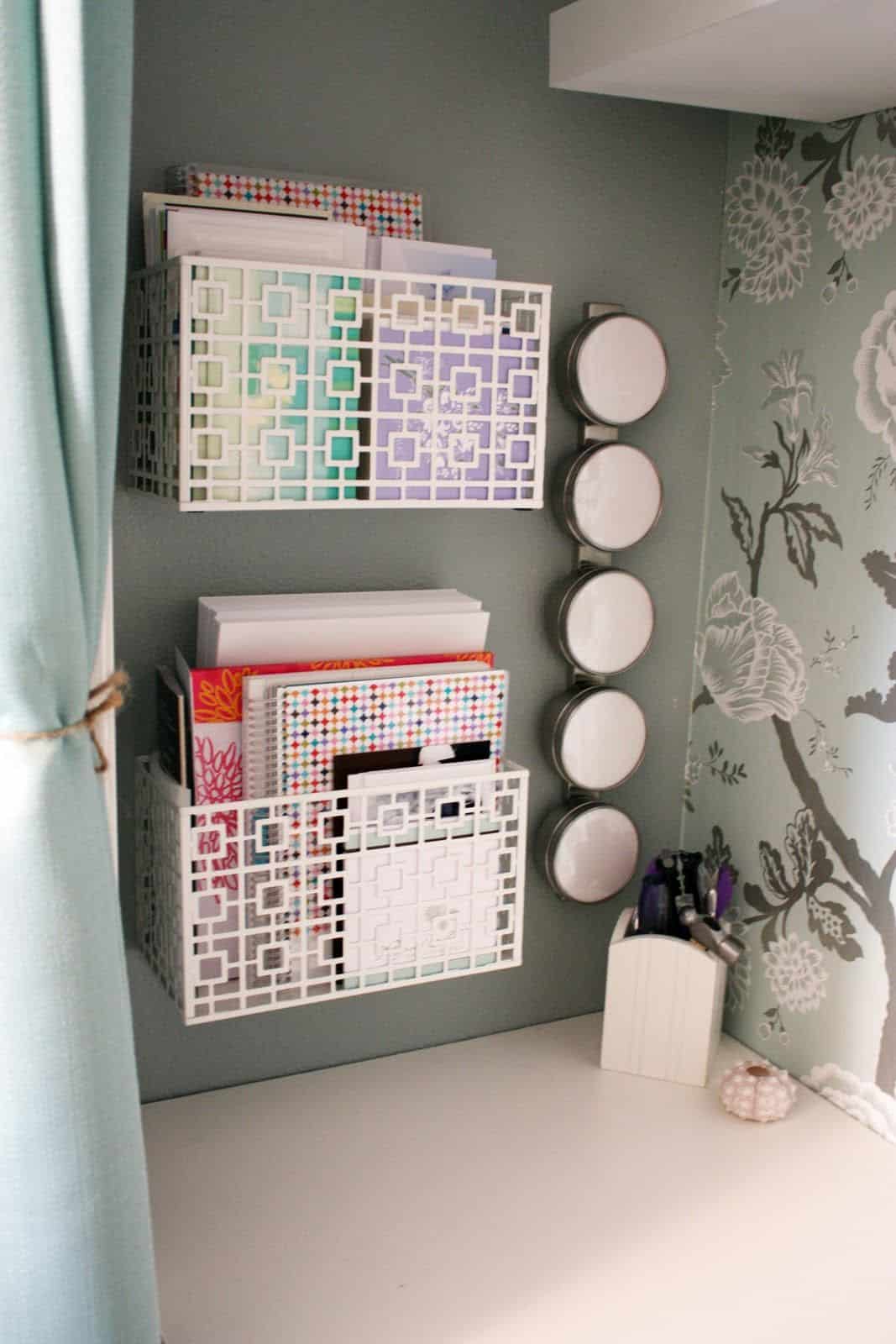 Source Unknown
Files can pile up in huge numbers over time and the vertical place is surely one place they can go. If you have the option to store these in graphic metal bins in your cubicle you free up space on the desk itself thus emphasizing the feeling of space, boosting visual comfort through an airy ambiance.
22. surprise with wallpaper

via homeandfabulous
Wallpaper can be temporary and it can be fabulous, it can transform your desk in a few minutes beyond belief. Find the right pattern, the right color and get it !
23. create a super graphic to do list – tray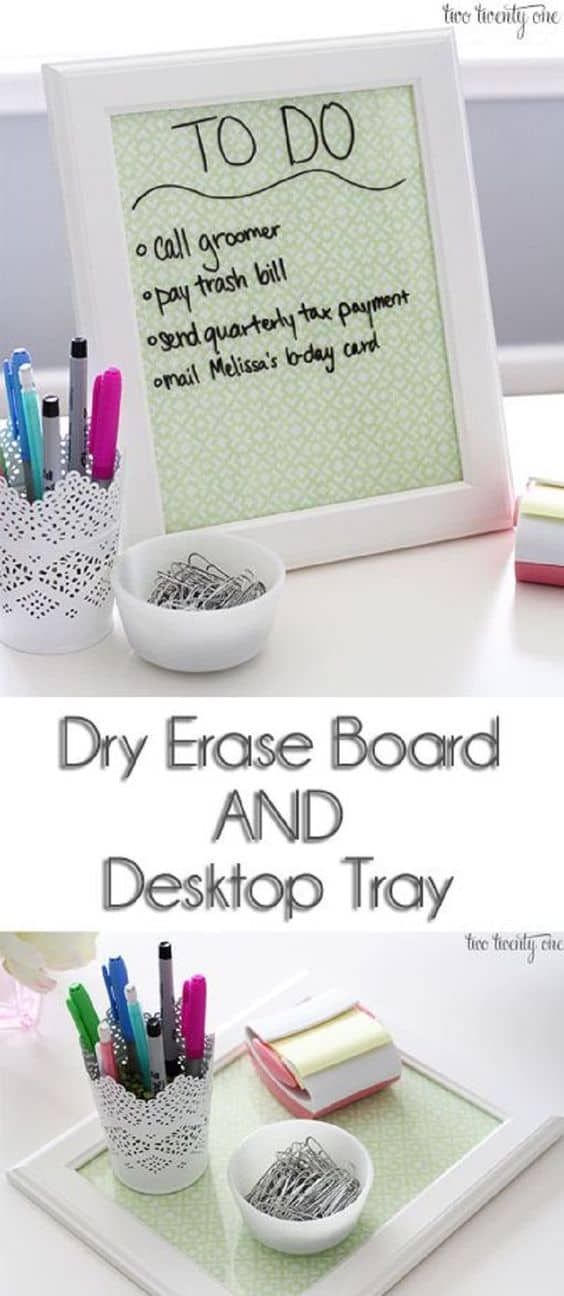 via twotwentyone
The right pattern and a simple tray used in the office can be the result of exemplary organization as it can be used as an erasable to-do list daily and as a tray to protect your desk from clutter. A simple yet highly efficient décor piece for your desk when it wears the right pattern.
The list stops in here in term or written ideas and points made for your cubicle yet the gallery continues with simply extraordinary desks from which one could surge inspiration in terms of pallet and accessories, cast a glance and surge inspiration.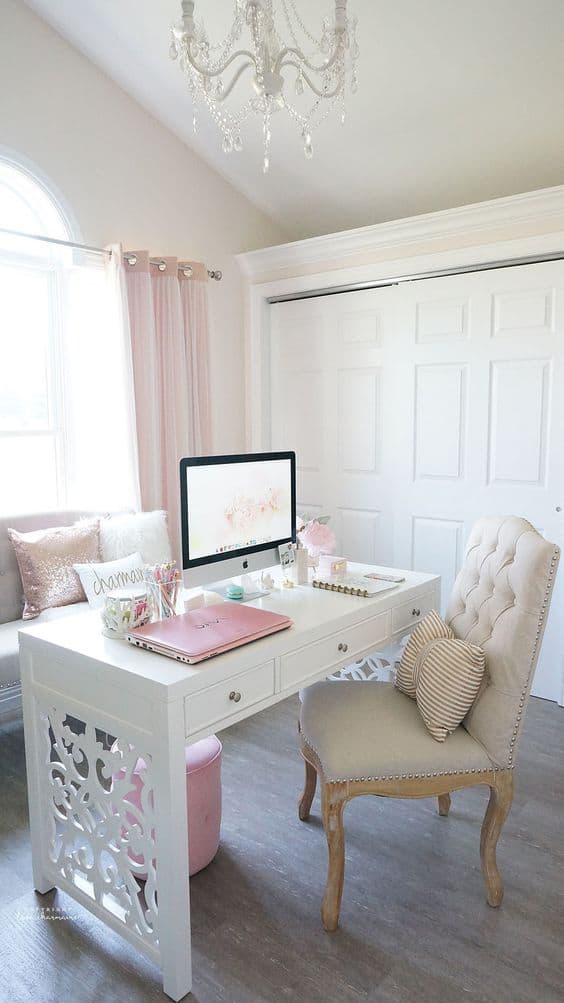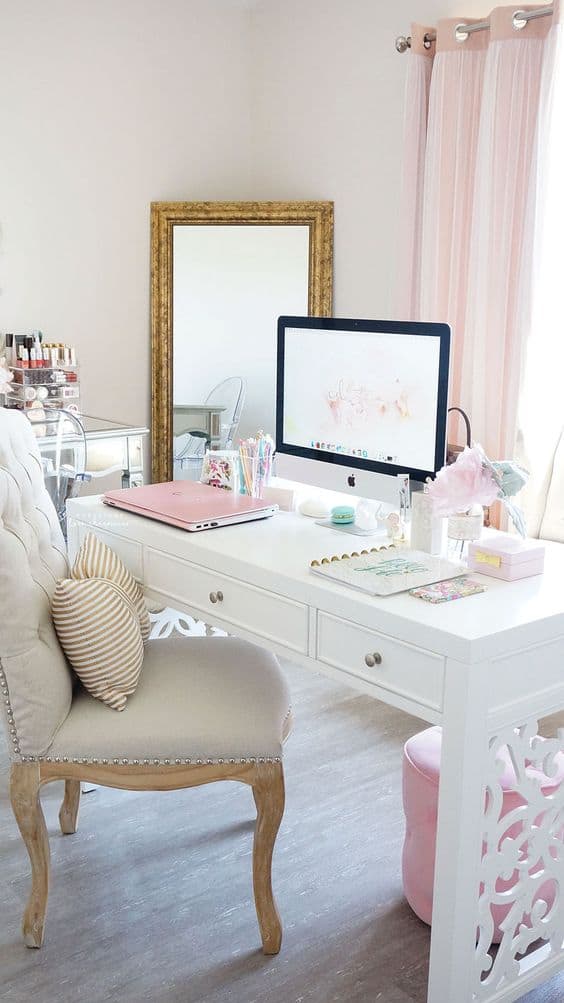 Textures and material changing a setting.
via lovecharmaine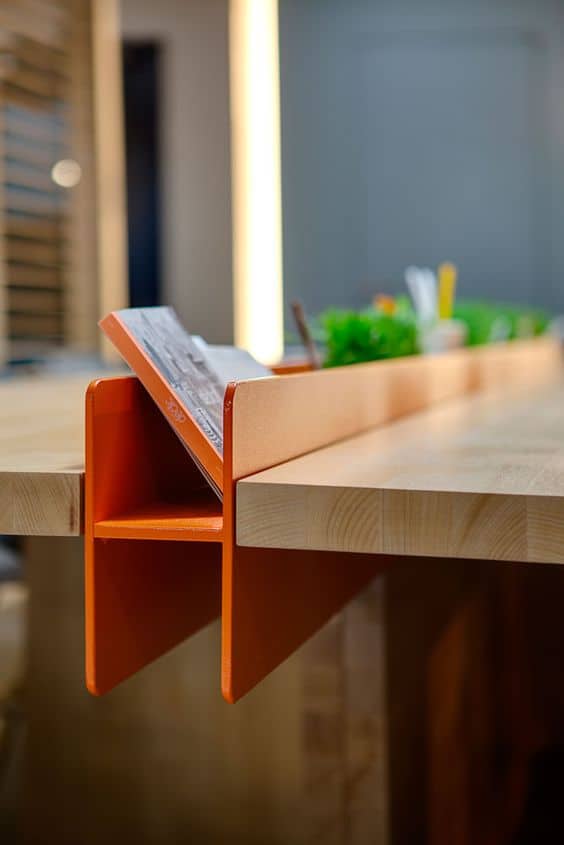 via archdaily.com
Smart contrast and practical detailing in an isle-desk.
via haveyouseenten
Simplicity in white.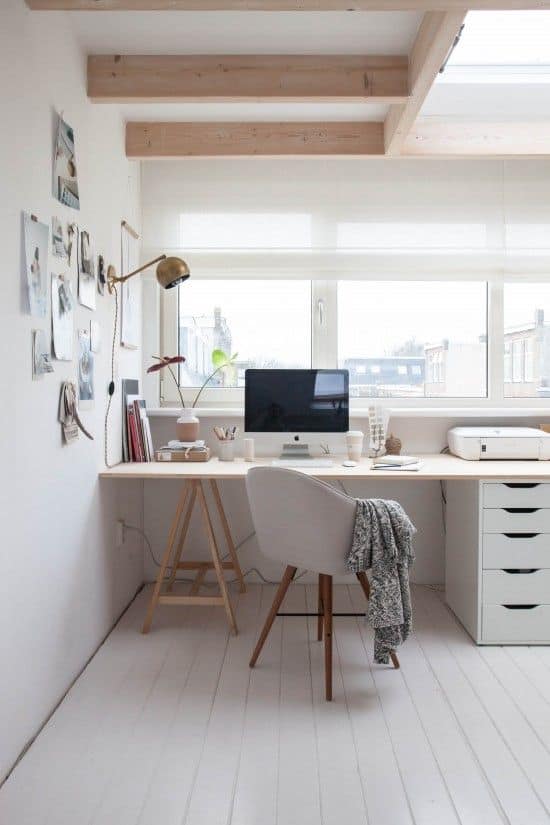 via inspirationmonde
Airy ambiance in inexpensive graphic setting.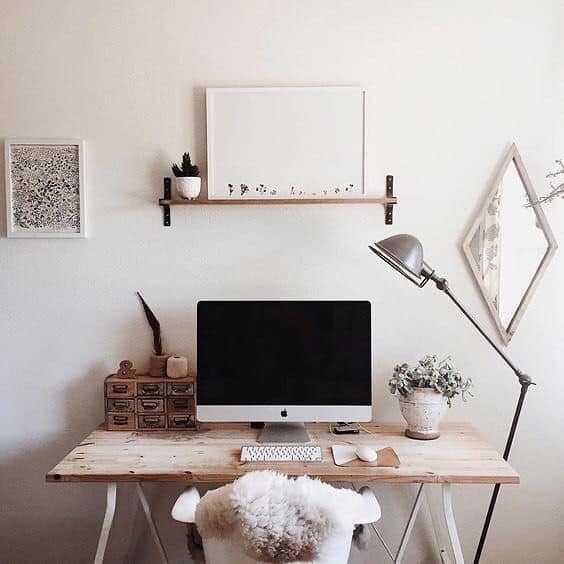 via workspacegoals
Small graphic workstation perfection.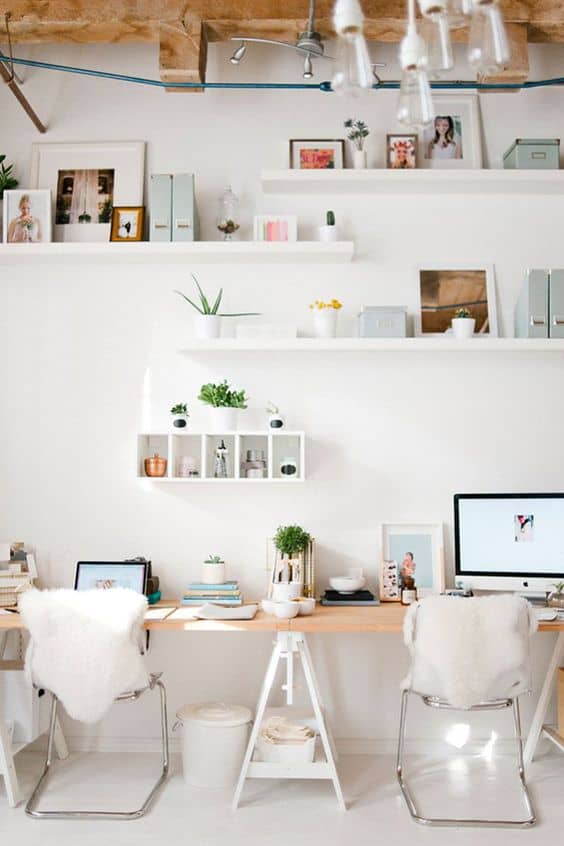 Double workstation area emphasized by light.
via bloglovin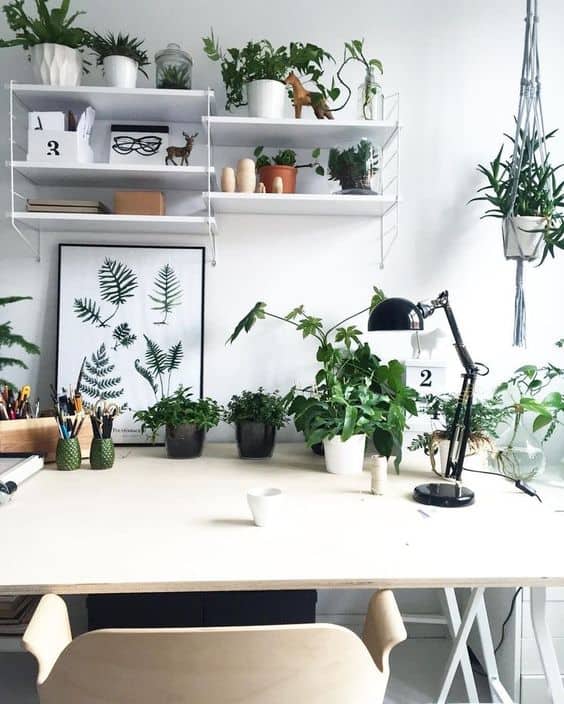 via instagram
Plants setting the tone in a work-space, beautiful beyond belief.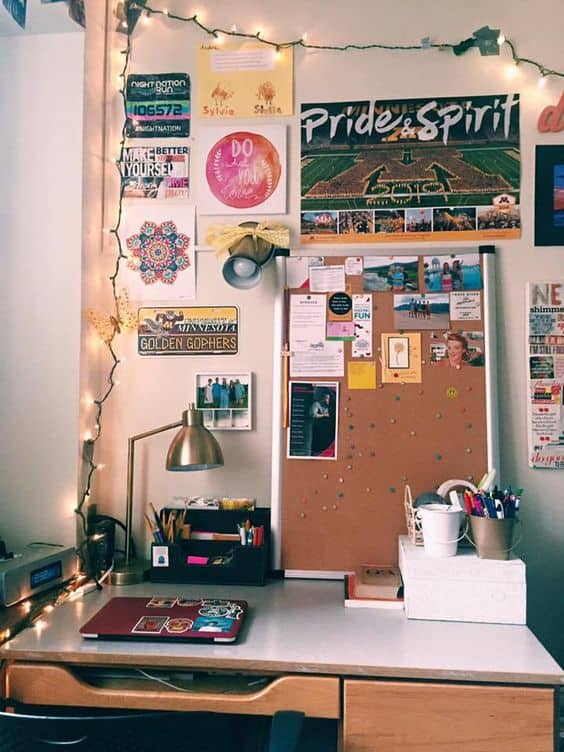 via minessotagal
Vibrant atmosphere in a personality-infused work-space.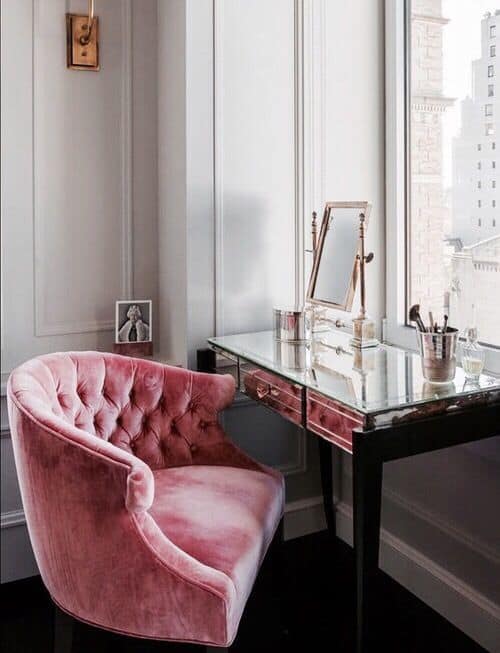 via theyallhateus
Small highly-glamorous vanity desk.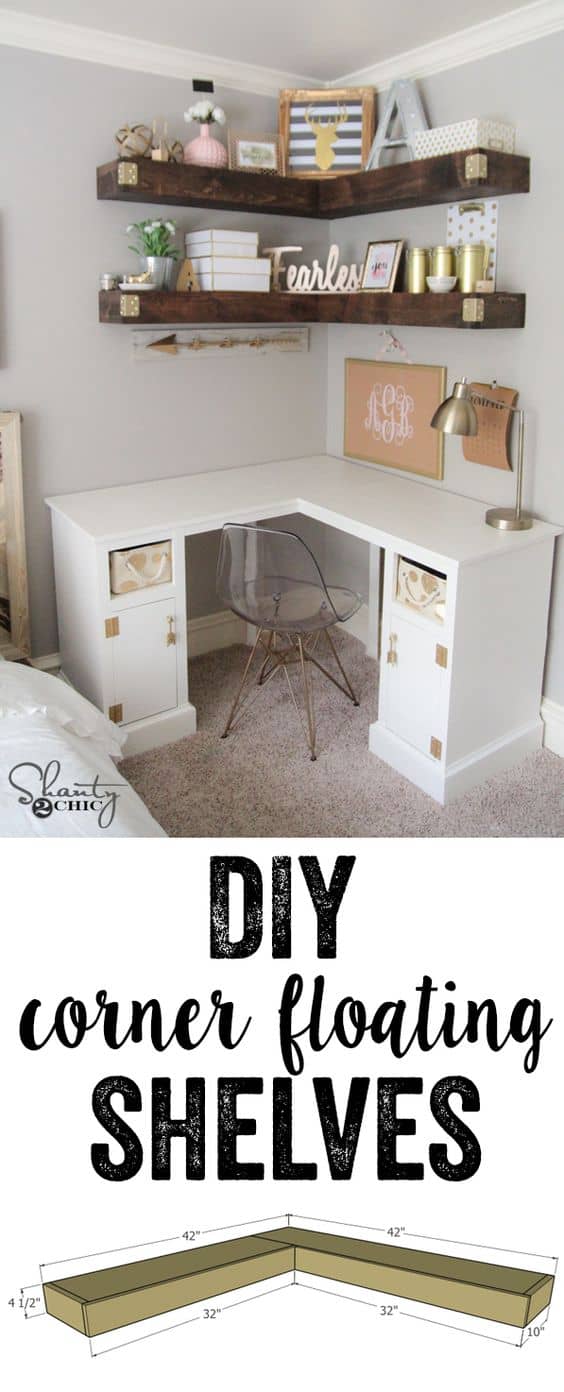 via shanty2chic
Tiny corner office transformed by floating shelves.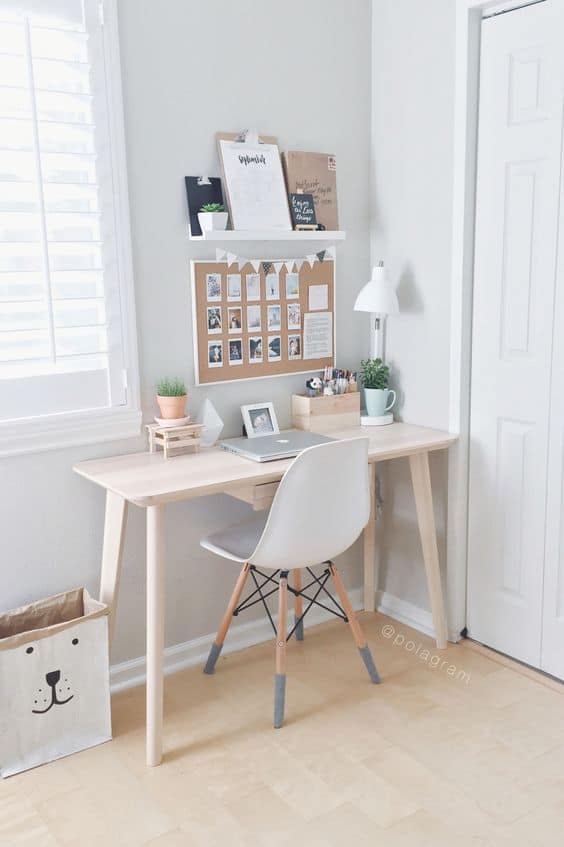 via polagram
Small behind the door-desk ready to amaze.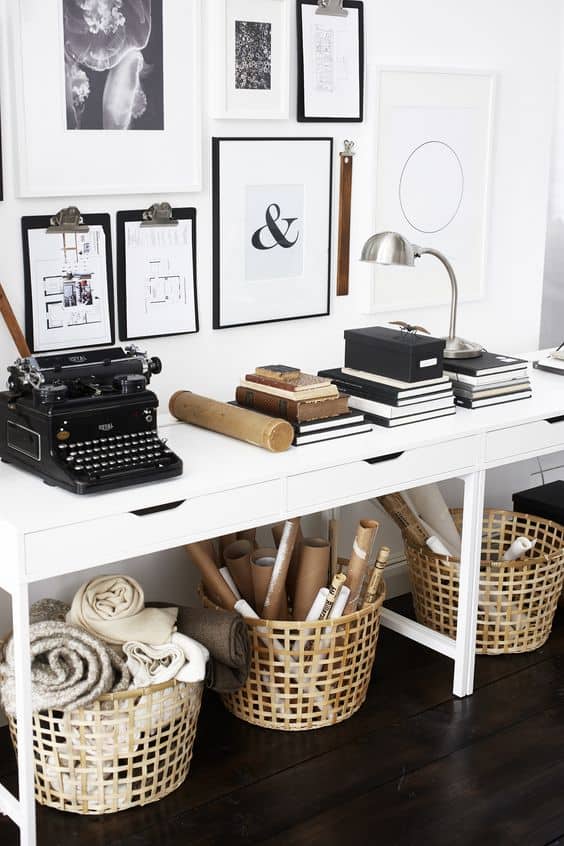 Discovered via Pinterest; Desk available on Ikea
The typography setting of an impeccable work-space.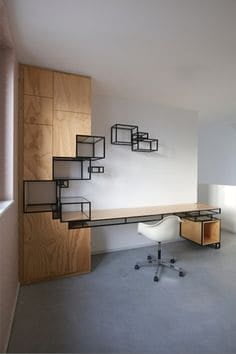 via filipjanssens
Creative storage floating around one desk.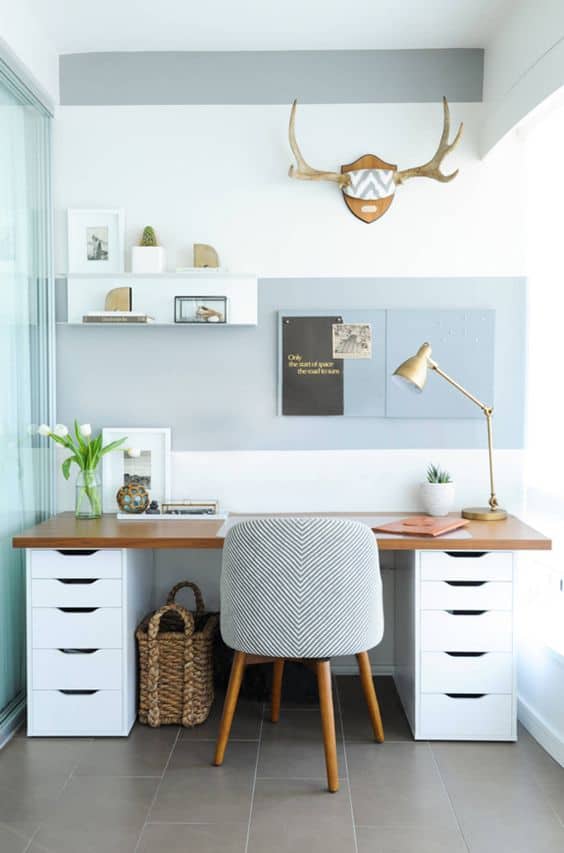 via designtoinspire
Calm and peacefulness infused through design.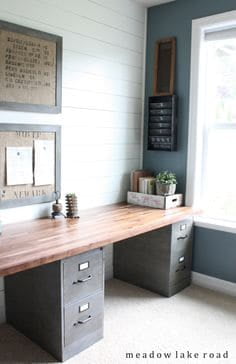 via meadowlakeroad
Gray metal file-organizers forging one extraordinary desk.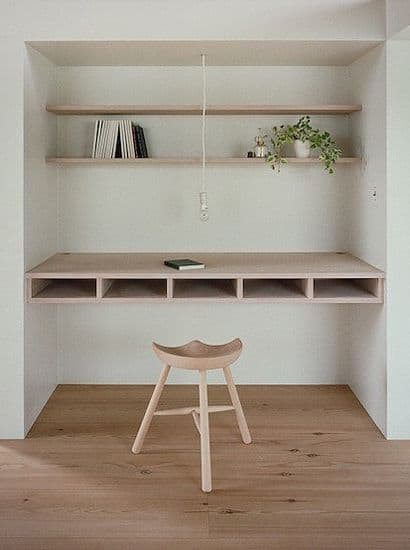 via stripesandwalls
A floating desk into a wall, simplicity embraced.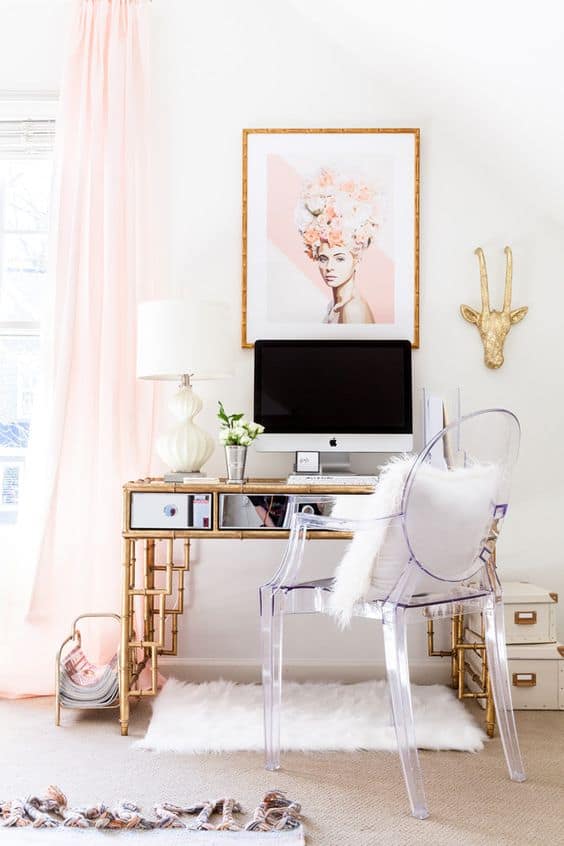 via styleyoursenses
Glamour and transparency.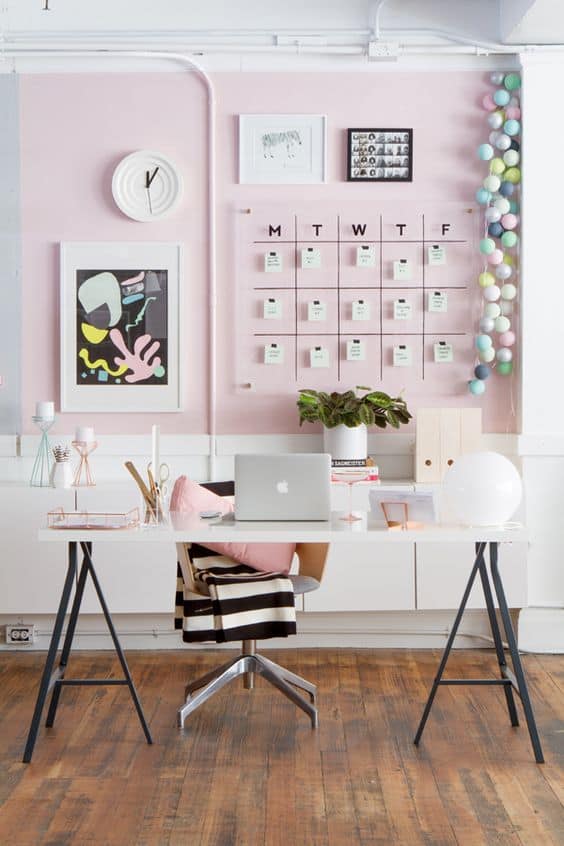 The right color palette carrying great sensibility.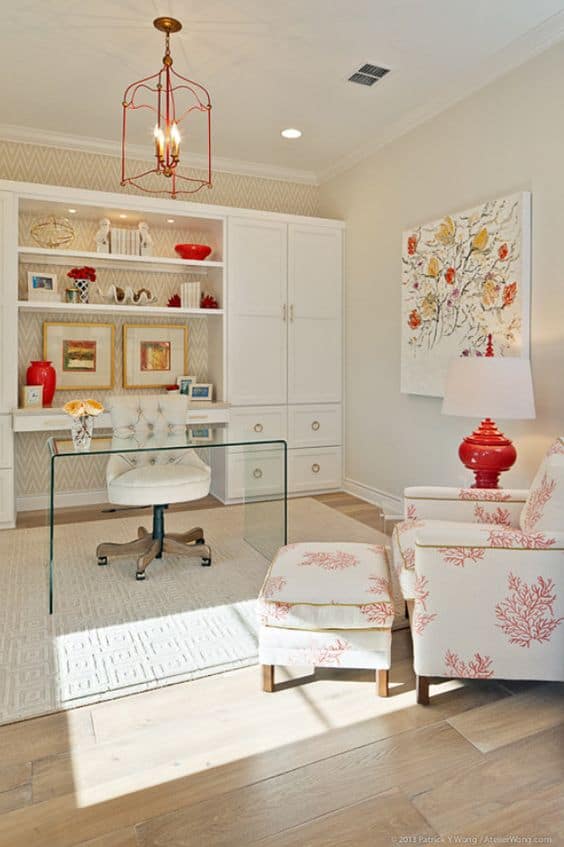 Butter Lutz Interiors
Transparent desk, airy ambiance.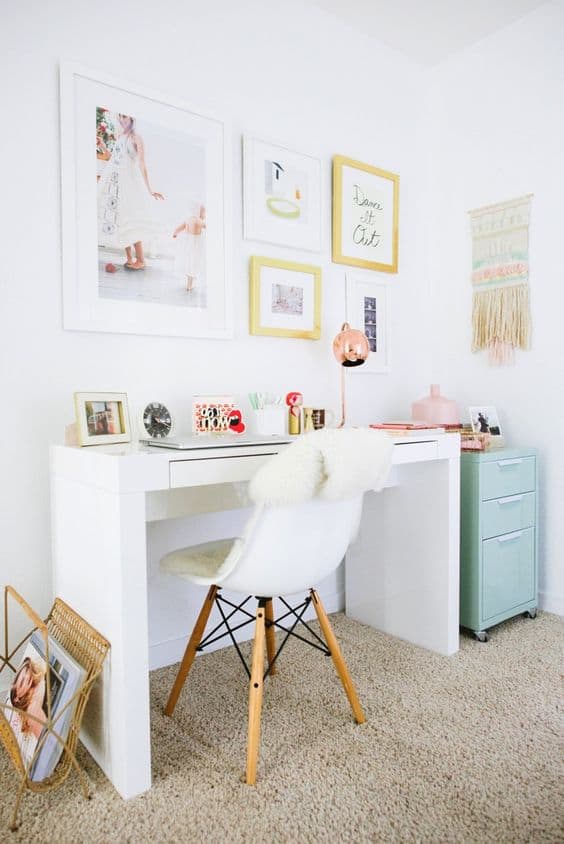 via theglitterguide
Breathe through white.
What do you think? We would love to hear how you`re organizing and decorating your cubicle in the comment section below.