It goes without saying that the baby shower party is a very important yet expensive event, full of happiness and joy. A simple calm day at the end of a tumultuous journey in which the entire family is embarked. For these joyful moments we have curated a list of 22 insanely creative low costs DIY decorating ideas for your baby shower party; you will find here simple decorations infused with creativity, ornaments realized by DIY enthusiasts in no time.
Few of these can be realized with a pair of scissors and colored papers only, some are using balloons creatively while a few require the attention of the entire guest list. Cast a glance at the gallery and surge inspiration from the design that appeals to you the most.
Creative Low Cost DIY Decorating Ideas
#1 Colorful Drops of Water Showering the Baby Presents Beautifully From a Cloud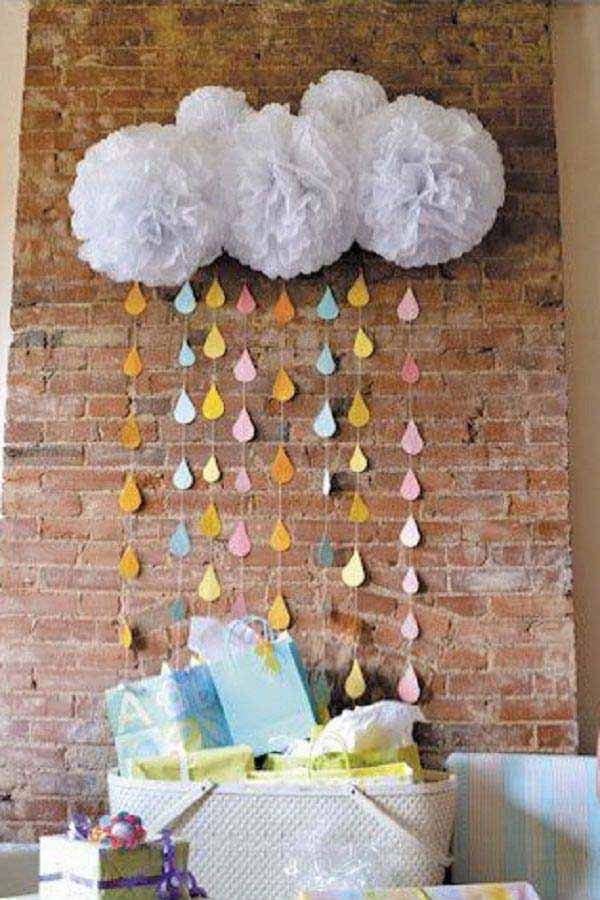 via etsy.com
#2 Diapers Creatively Stacked Into a Mini Figure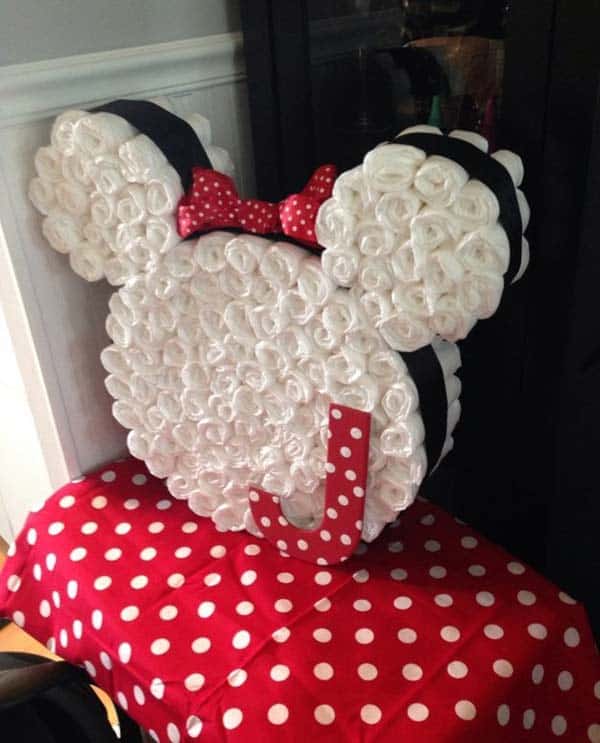 via pinterest.com
#3 Sensible and Intimate Teal and Pink Decoration Ensemble For The DIY Enthusiasts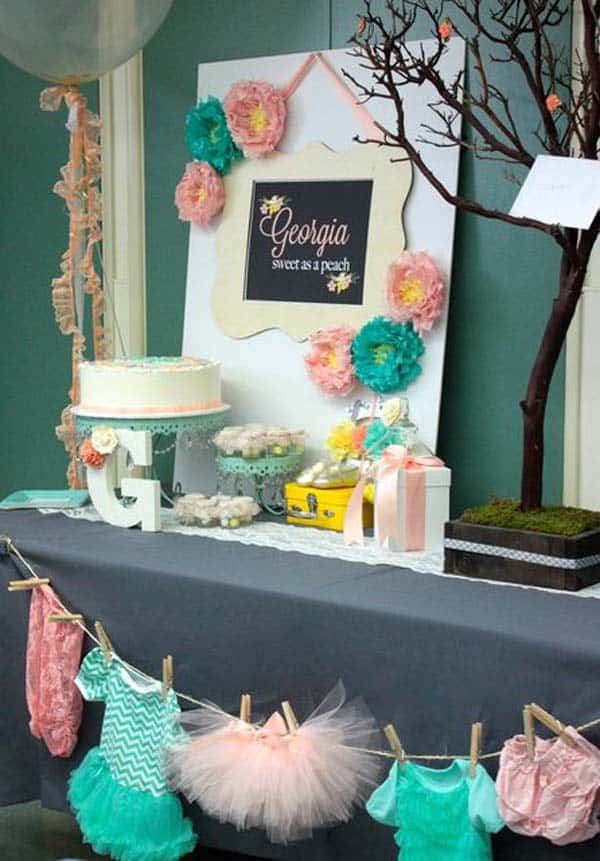 via catchmyparty.com
#4 Balloons Assembling a Shower Curtain Creatively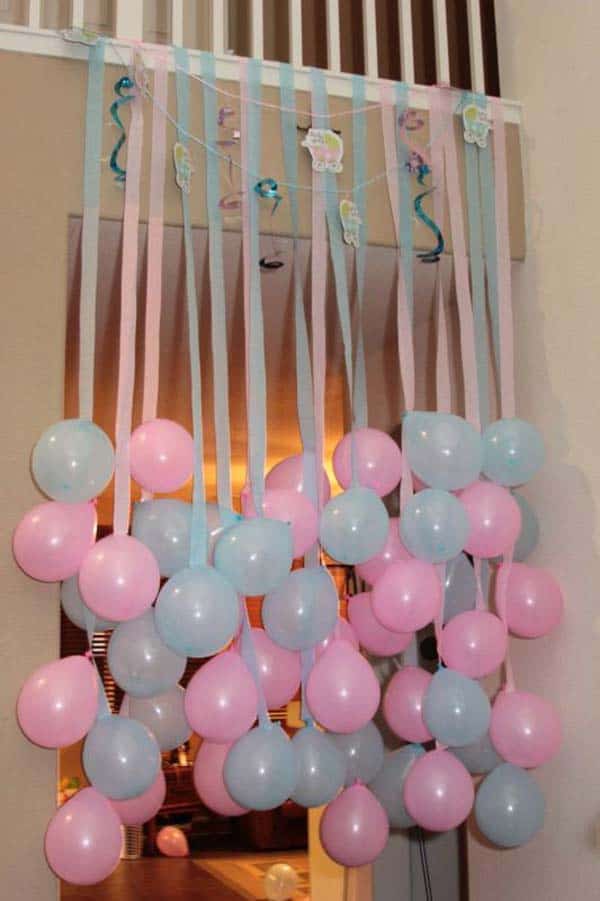 #5 Baby Shower Diaper Wreath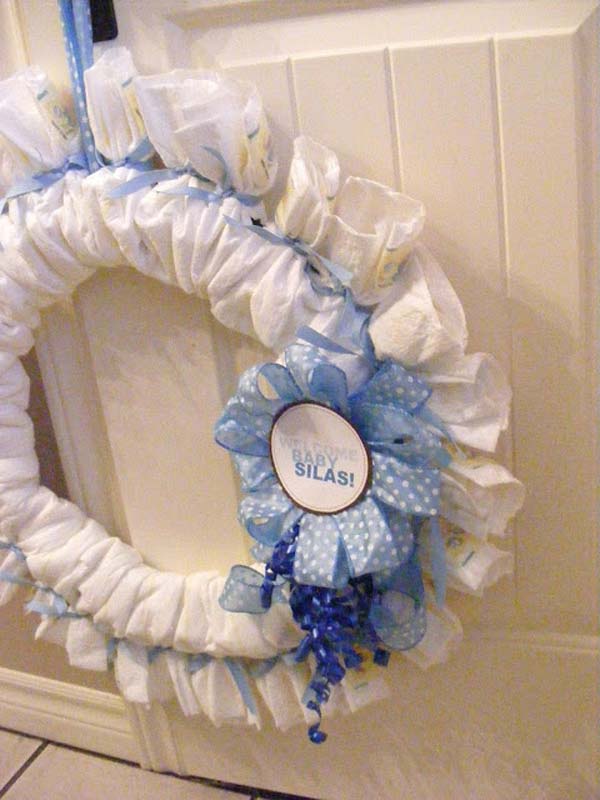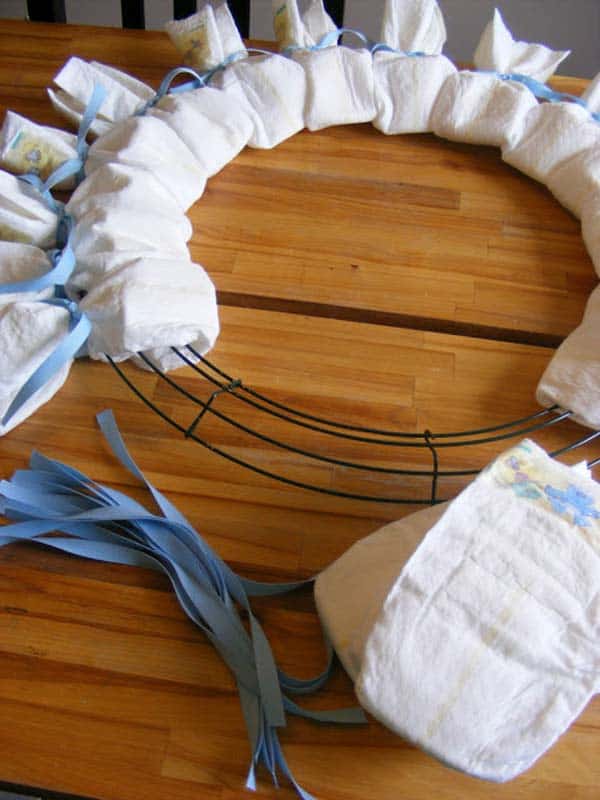 Tutorial @ imperfecthomemaking.com
#6 Super Cute Small Clothes Showcased For The Party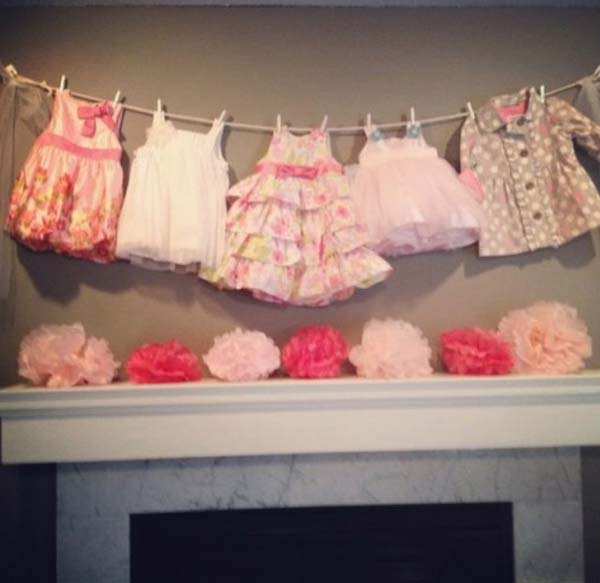 #7 Balloons and Colored Paper Used Creatively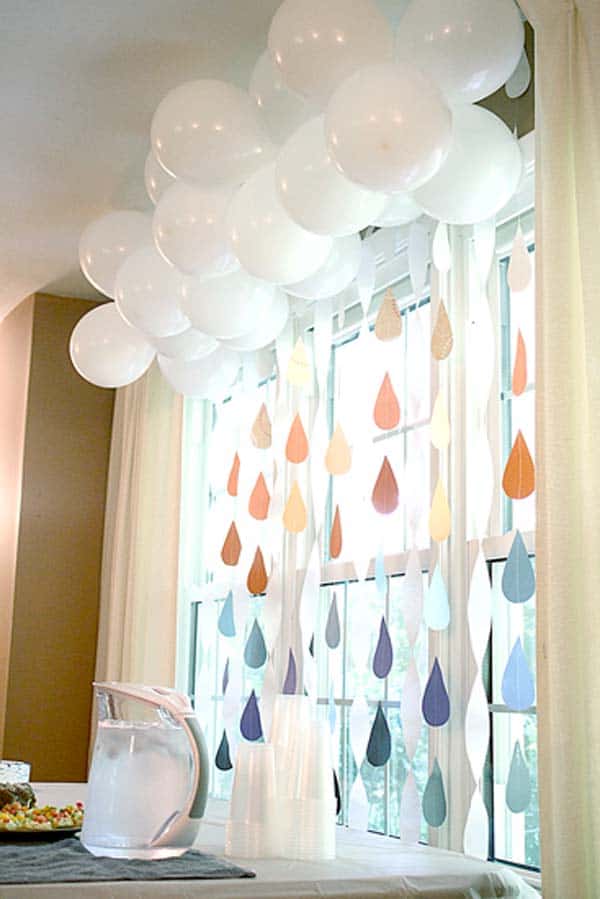 via: em-il-ie.com
#8 Extremely Cute Balloon Pacifiers Filled With Smaller Balloons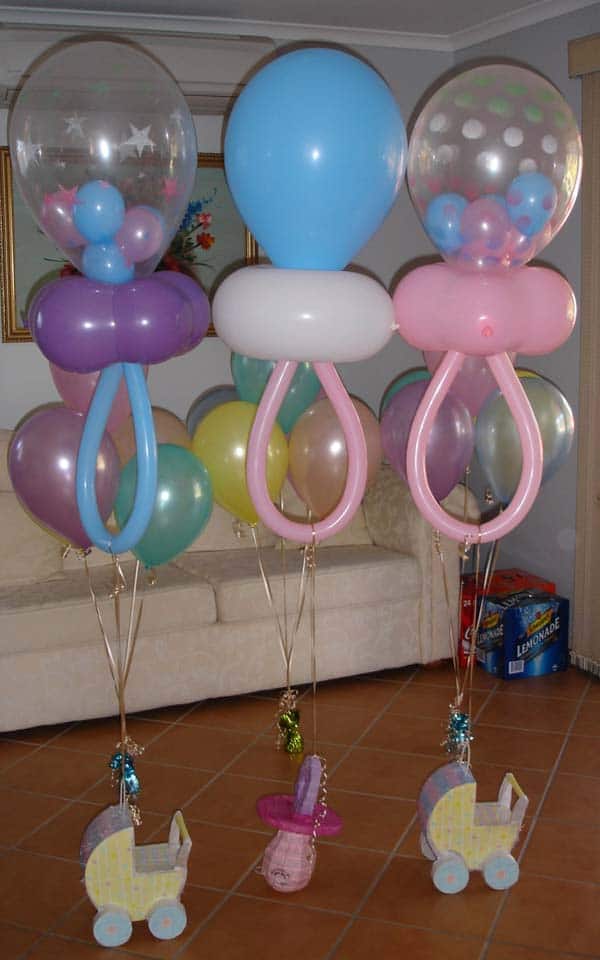 via prazdnikof.kiev.ua
#9 Colorful Shower Composition With Balloons and Crepe Paper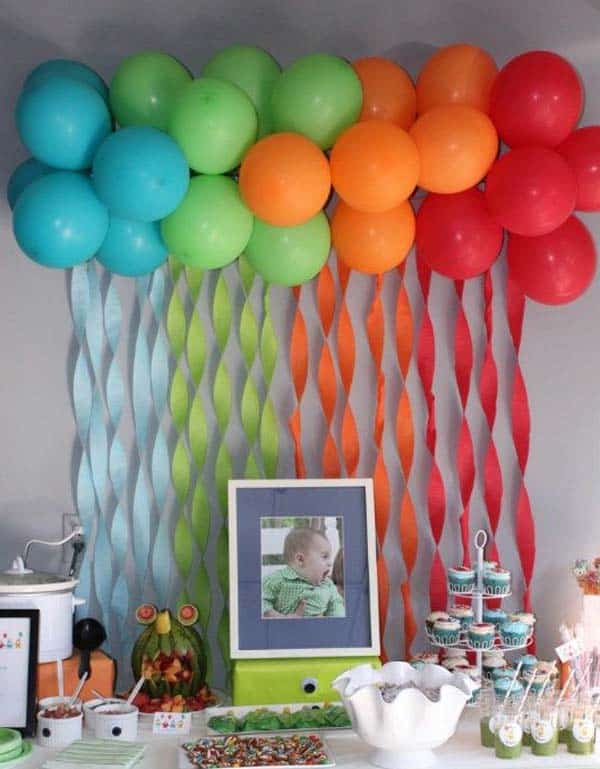 via mywisemom.com
#10 Timeless Vintage Themed Baby Shower Décor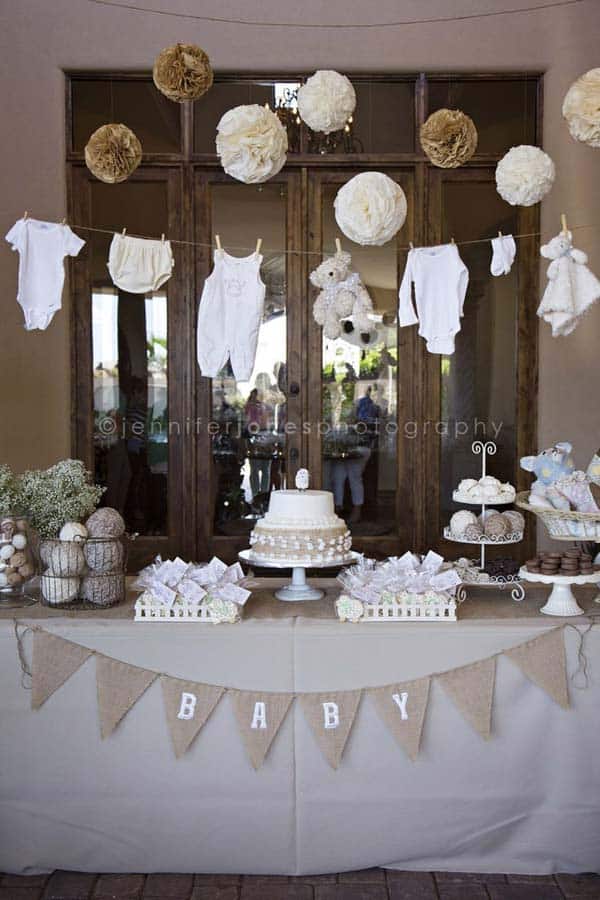 #11 Mint Green and Pink Dotted In a Creative Welcome Message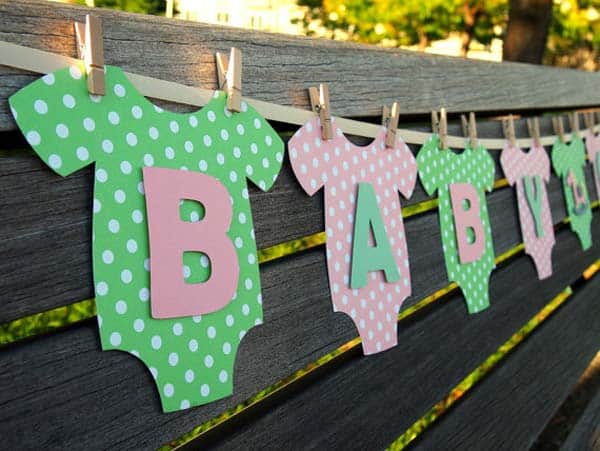 via etsy.com
#12 Umbrella Protecting The Gifts From Paper Water Drops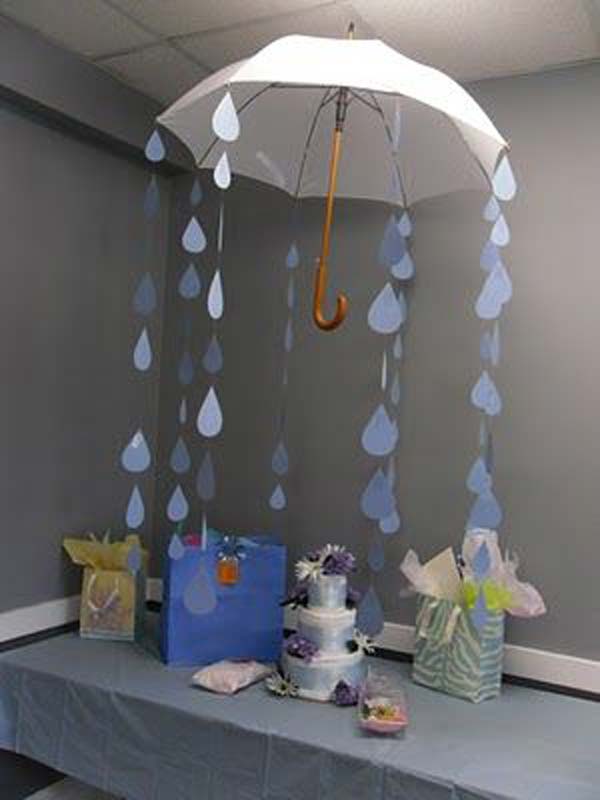 #13 Flower Diaper Bouquet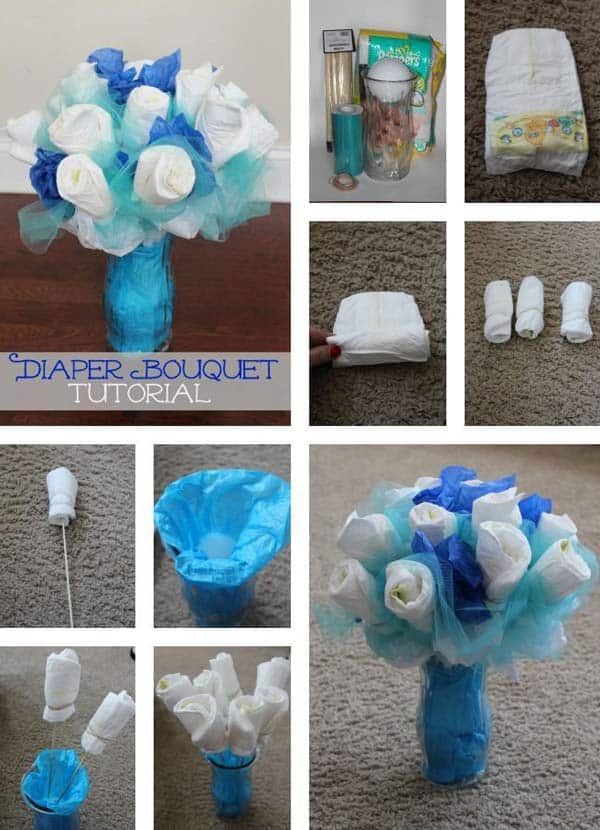 Tutorial @ frugalfanatic.com
#14 Colorful Decorations for a Joyful Baby Shower Party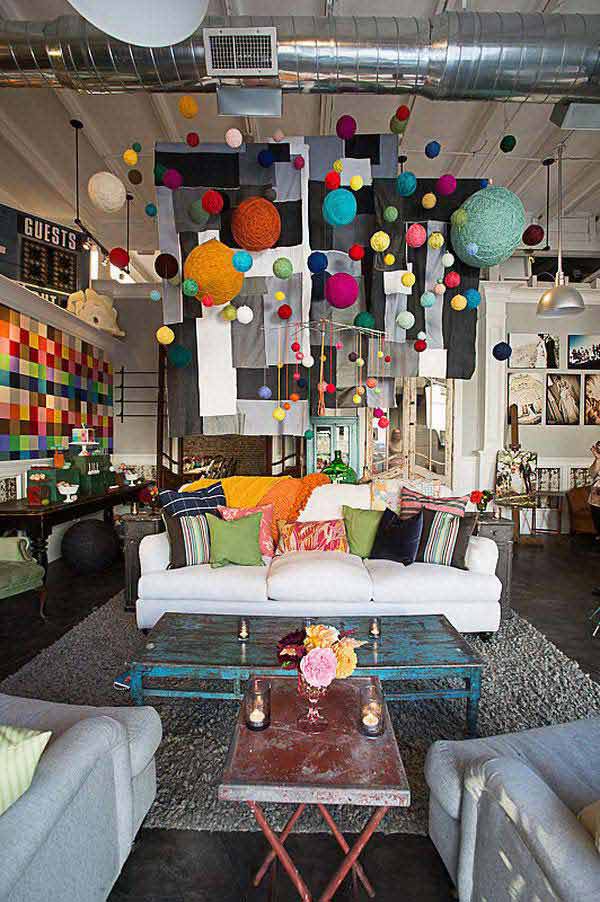 via foundrentals.com
#15 Gifts Can and Should Wear Ornaments as Well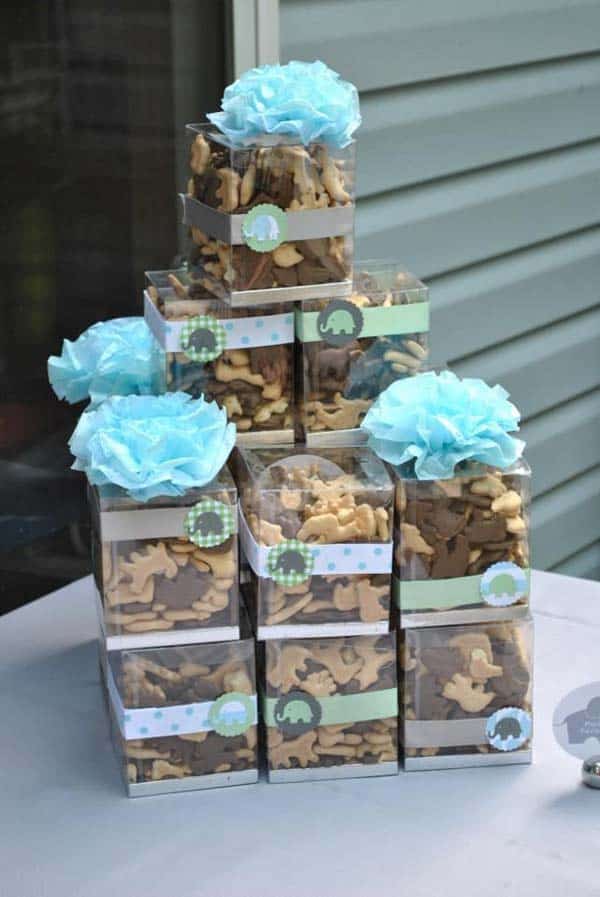 via honeydewevents.wordpress.com
#16 Small Baby Socks Clothesline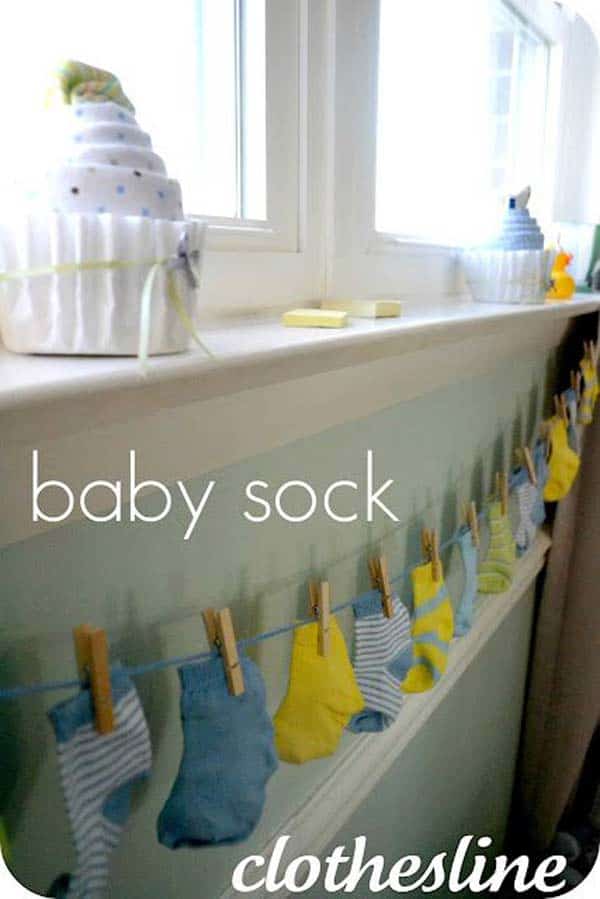 via interiorr-design.blogspot.com
#17 Diapers and Paper Flower Centerpiece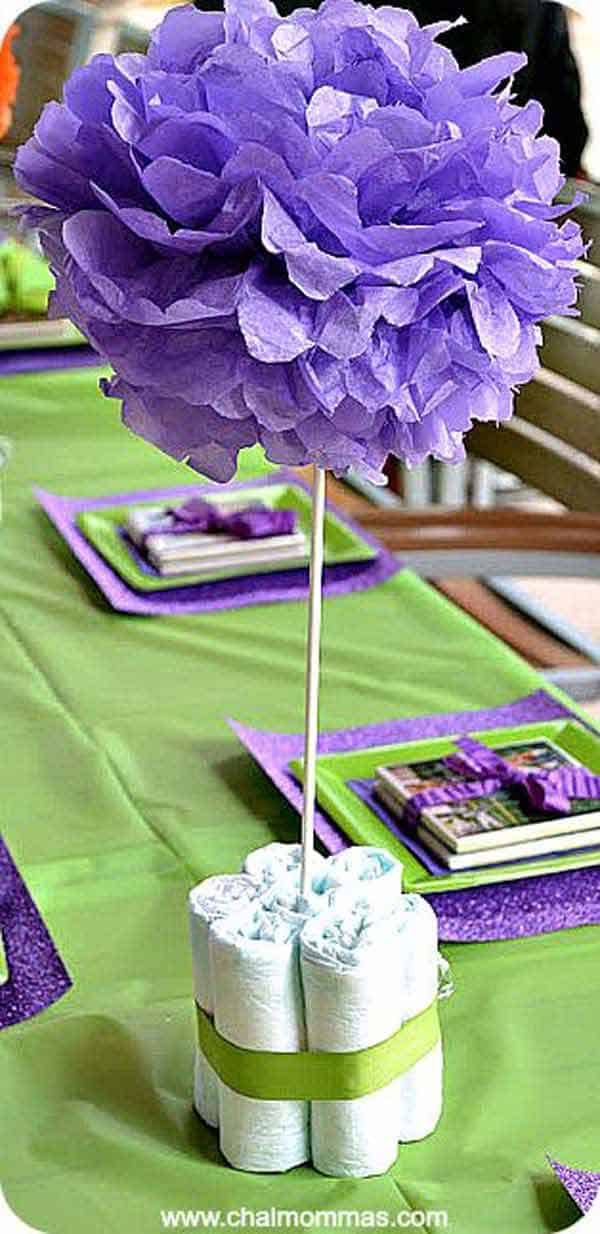 via chaimommas.com
#18 Pink Water Drops and White Balloons in Creative Ornament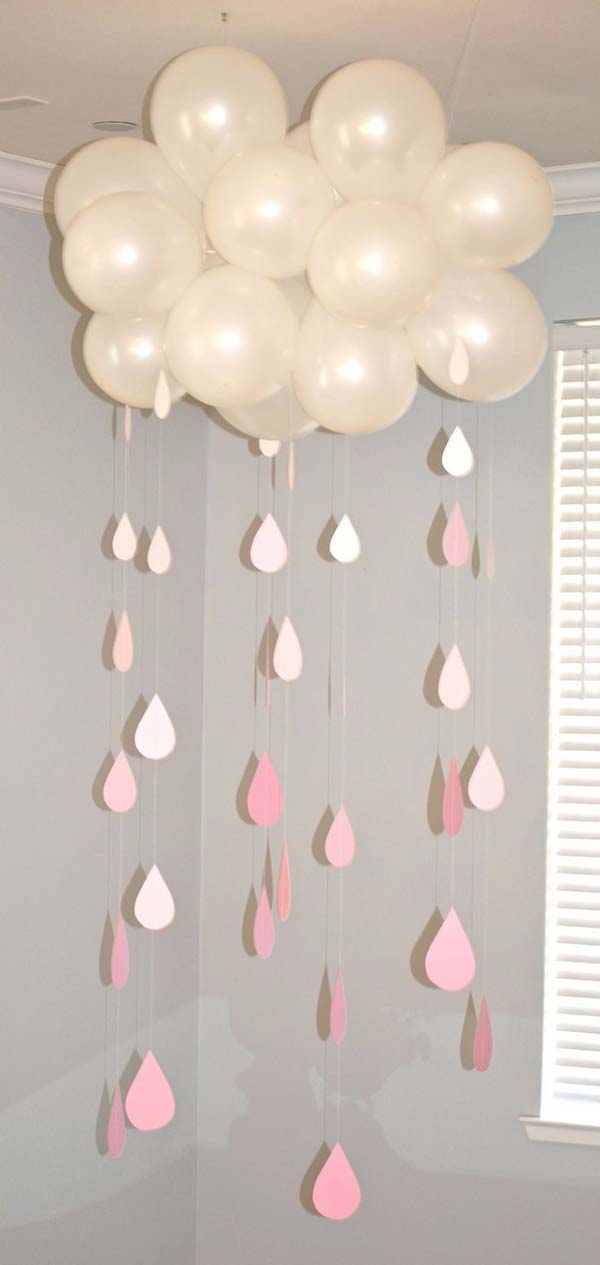 #19 Simple to Realize Pom Pom Decorations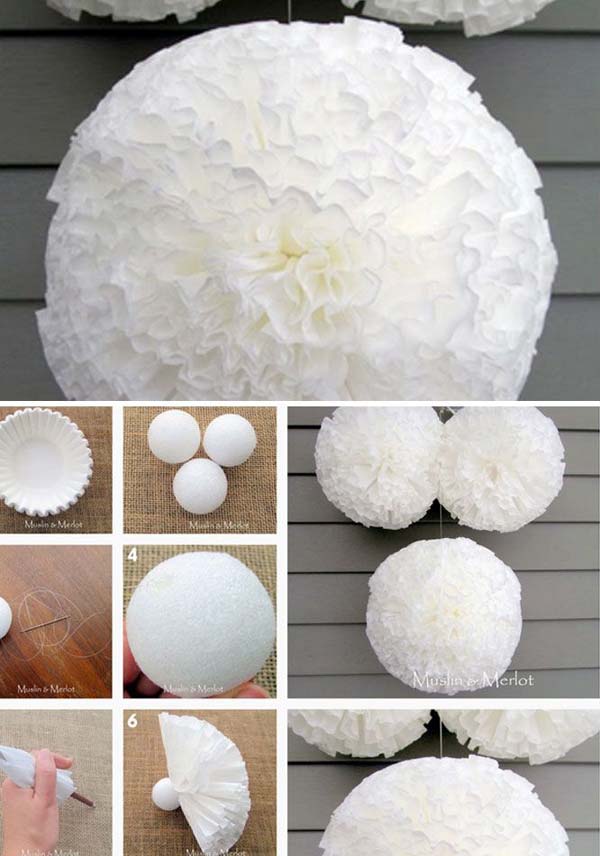 via muslinandmerlot.blogspot.ie
#20 Tiny Tiny Footprint Banner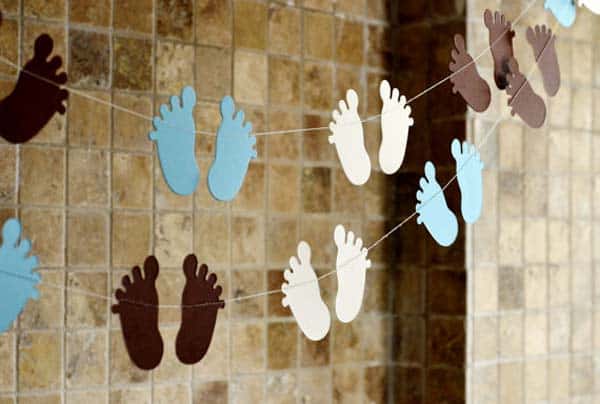 via etsy.com
#21  Small Clothes on Clothesline in Vintage Decor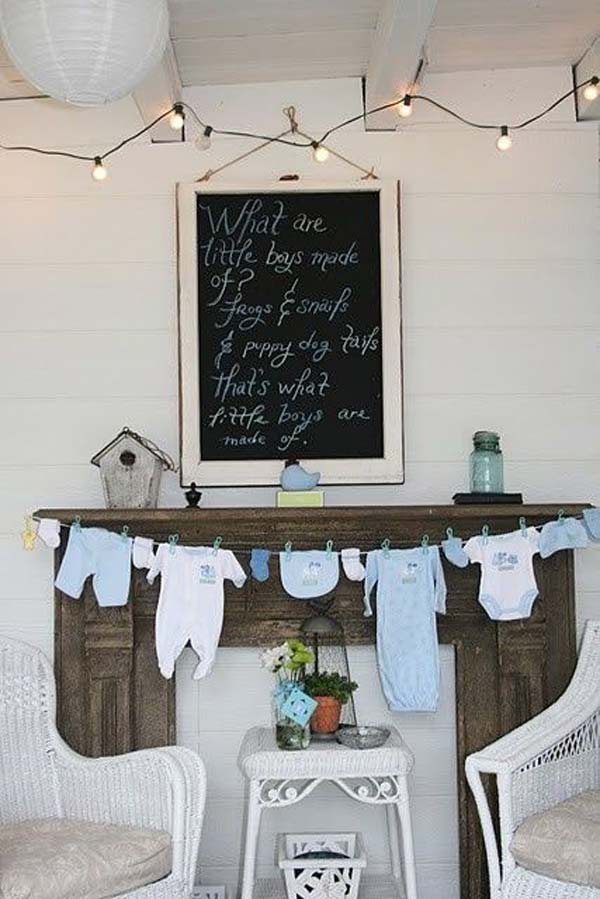 via diyshowoff.com
#22 Multiple Colorful Elements in a Real Special Organization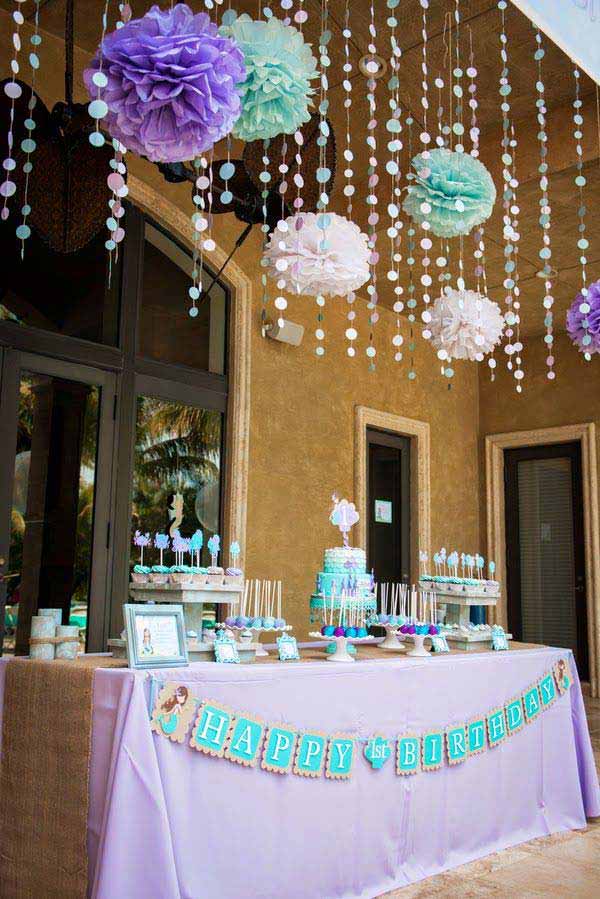 We would love to hear your opinion on these simply extraordinary crafts in the comment section below. This is a very special moment that will mark the end of one short journey and beginning of an endless joyful one full of happiness.
Related Articles
10 Best Baby Push Walkers in 2022 | Reviews
10 Best Sit-and-Stand Strollers of 2022 Reviewed | Buyer's Guide