Leather belts might be an item often overlooked into regular DIY Projects yet from time to time, enthusiasts do find a way to use old leather belts creatively.  The simple nature of the leather belt allows it to blend into pretty much any craft where support or even decoration are required.  Ingenious ways to use old leather belts in DIY projects have been presented underneath, cast a glance and pick the project to materialize in your next weekend.
In the gallery below leather belts have been used to wrap vases and bags, they`re used to support bookshelves or to emphasize items through their decorations. Creativity has no limits, don`t throw away a good piece of leather but reuse it or donate it instead.
#1 Suspend an Old Drawer Off a Leather Belt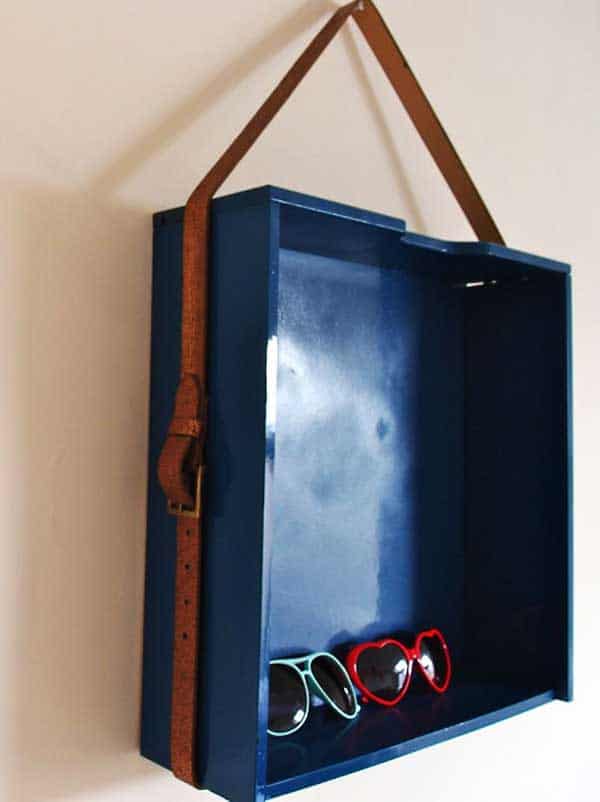 via refabdiaries.com
#2 Leather Belts Embracing Vases and Flower Pots in Vintage Designs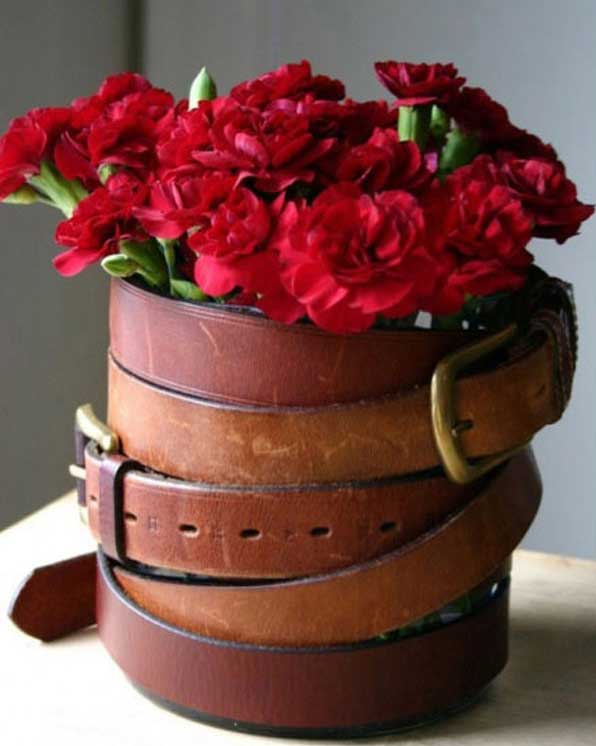 #3 Up-cycle Leather Rug Realized From Belts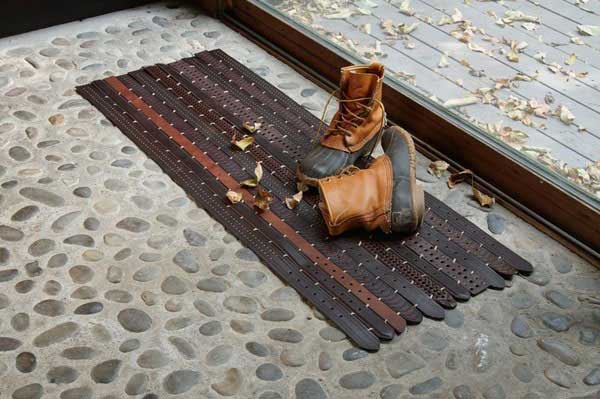 #4 Old Magazines Stored Beautifully With One Leather Belt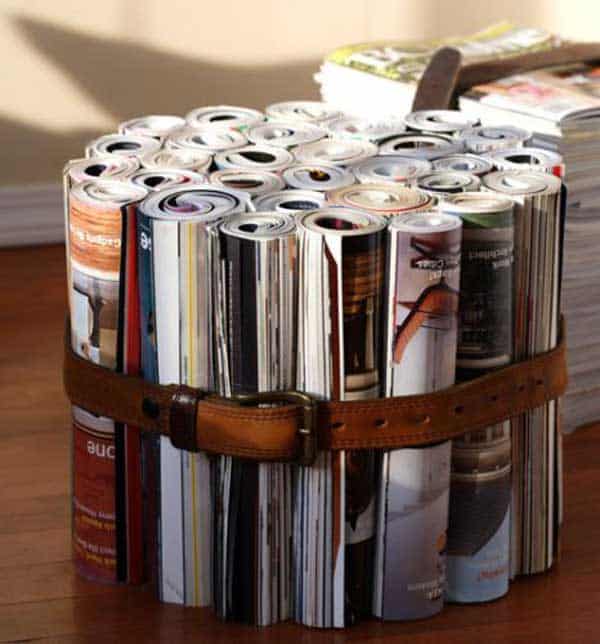 #5 Leather Belts Sustaining Two Wooden Bookshelves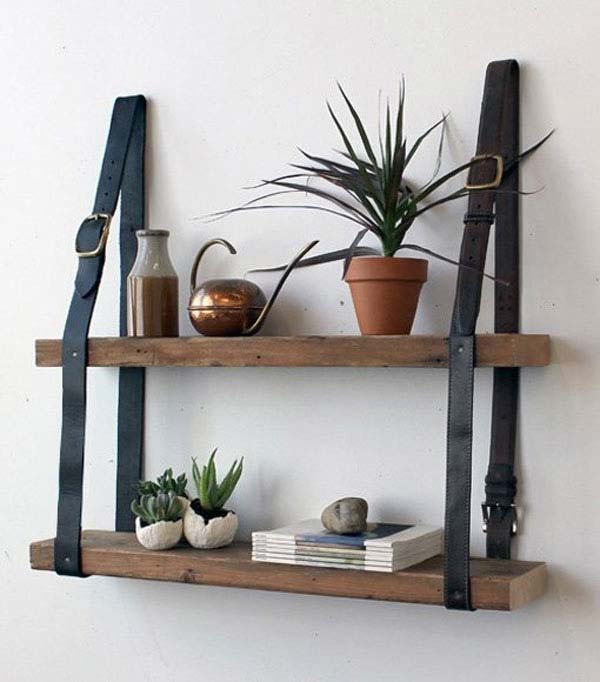 #6 Recycle Old Belts Into a New Garden Chair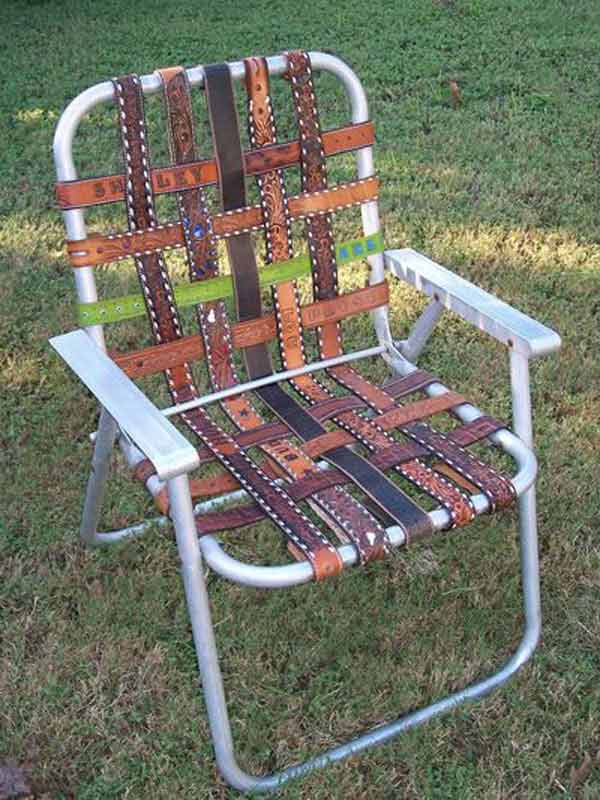 #7 Leather Belt and Burlap Wrapped Around Huge Candels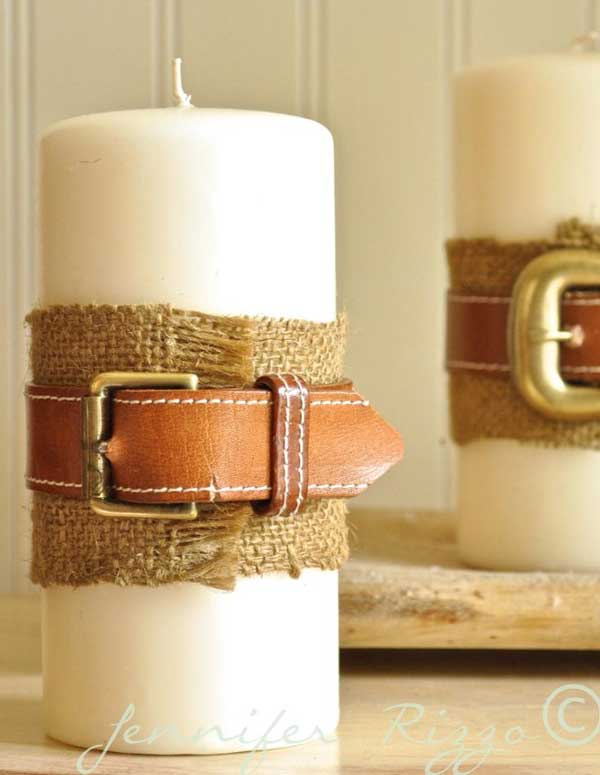 #8 Retro Leather Wall Art Decoration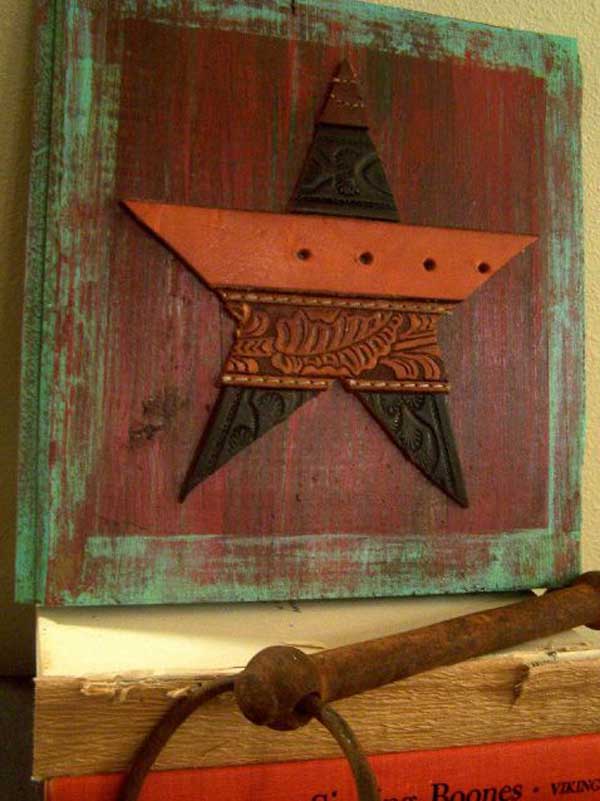 via bec4-beyondthepicketfence.blogspot.com
#9 Books Suspended Of Leather Belts In Vintage Design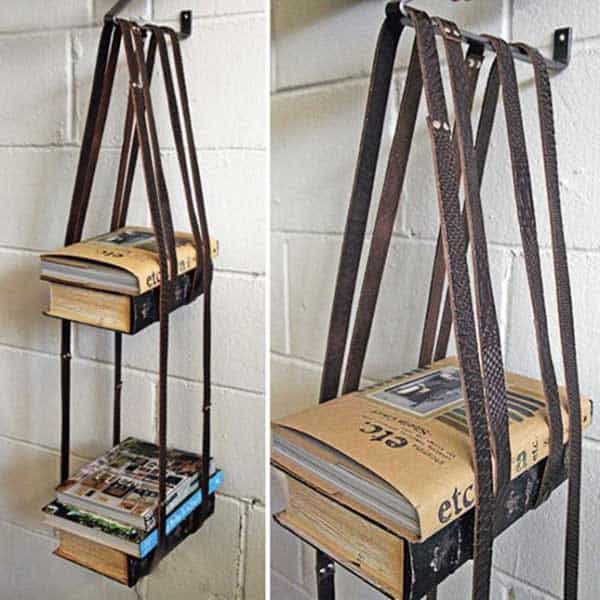 #10 Wooden Stool Rebuilt With Old Leather Belts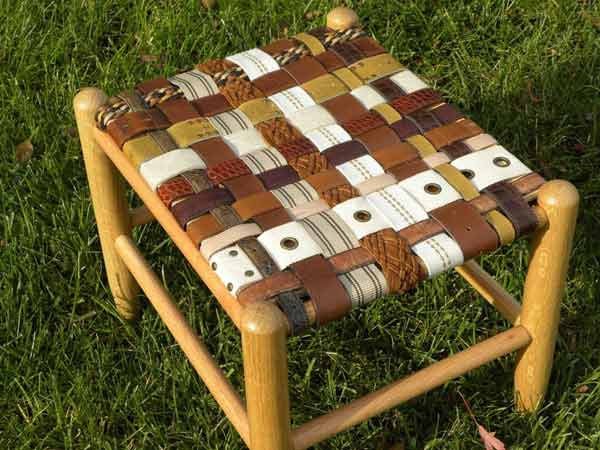 #11 Different Leather Belts Transformed Into a Cool Bag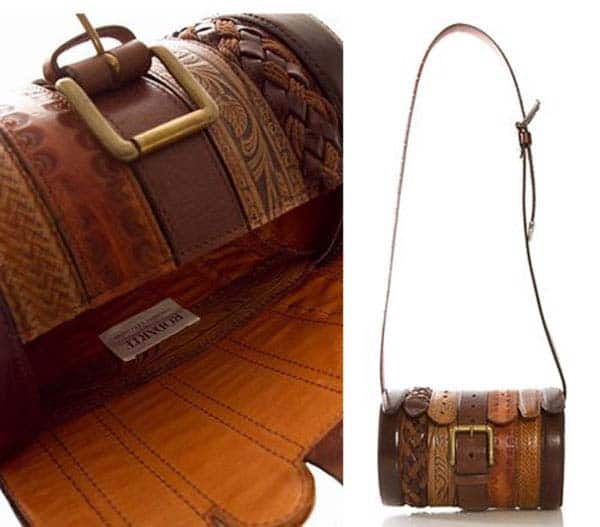 #12 Wreath Suspended Off a Leather Belt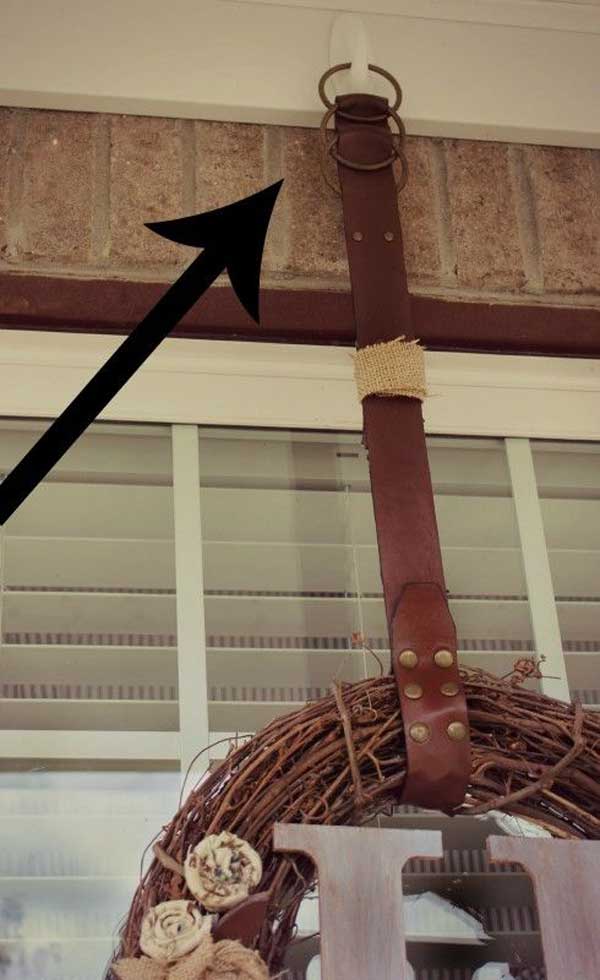 #13 Small Round Pin Board Using a Leather Bolt as Support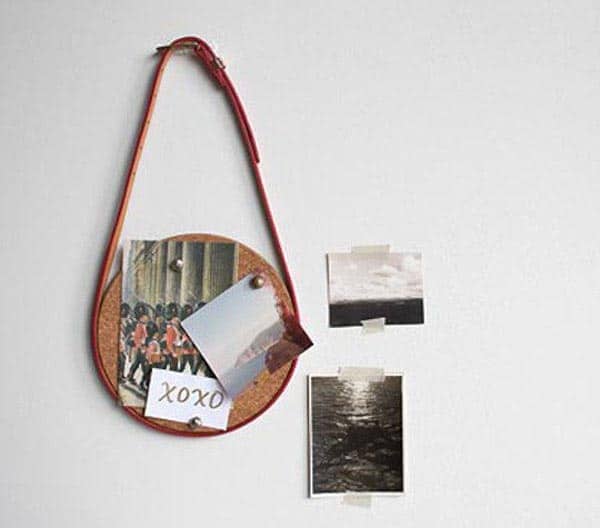 #14 Gift a Book in Style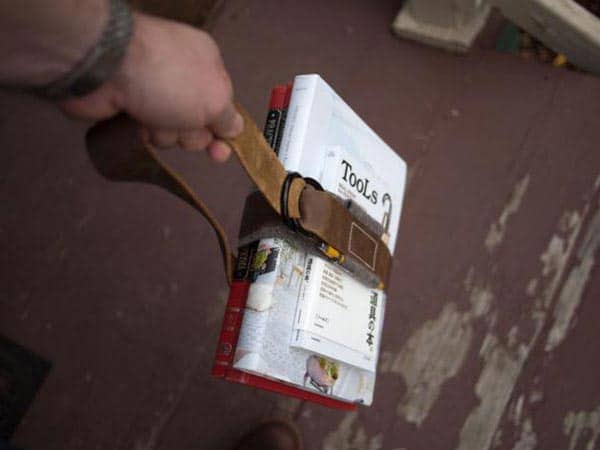 #15 Frame and Old Belts Transformed Into a Vintage Tray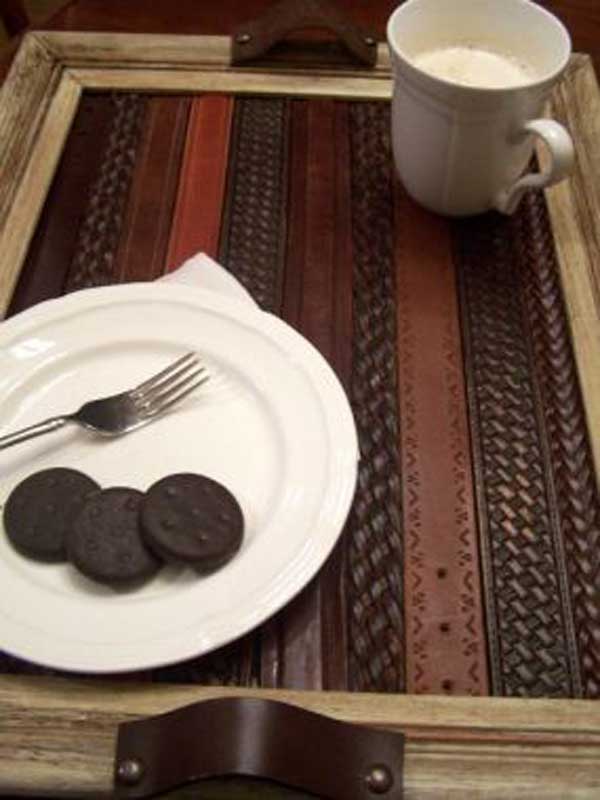 #16 Mason Jar Leather Lantern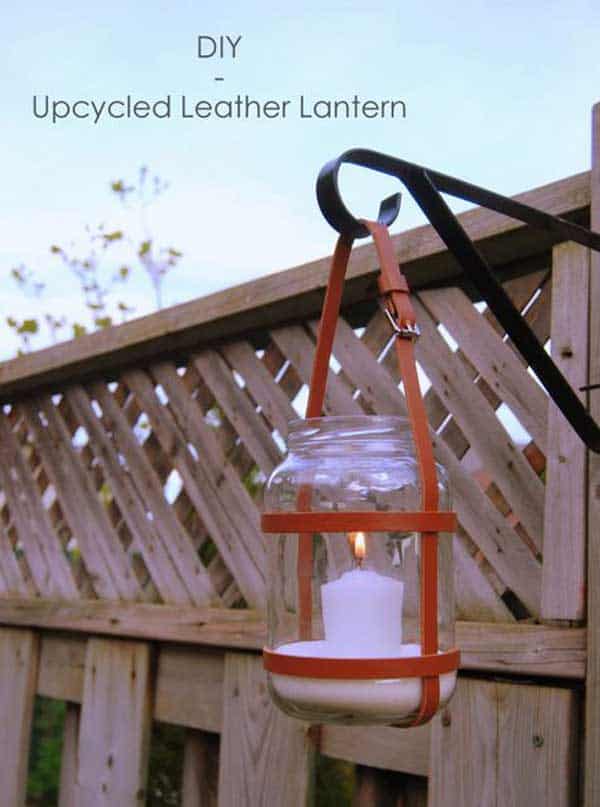 #17 Pieces of Wood Ready to Be Served Into The Chimney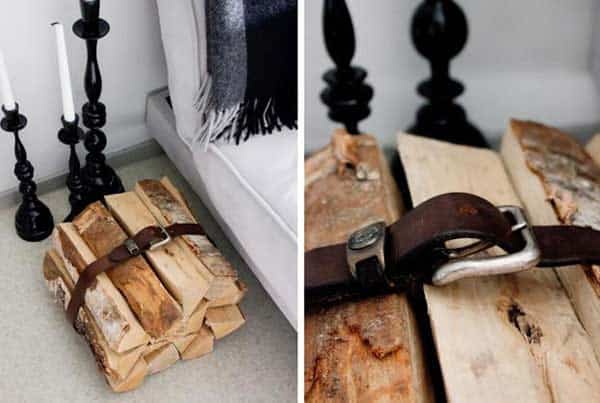 #18 Round Mirror Wrapped in Leather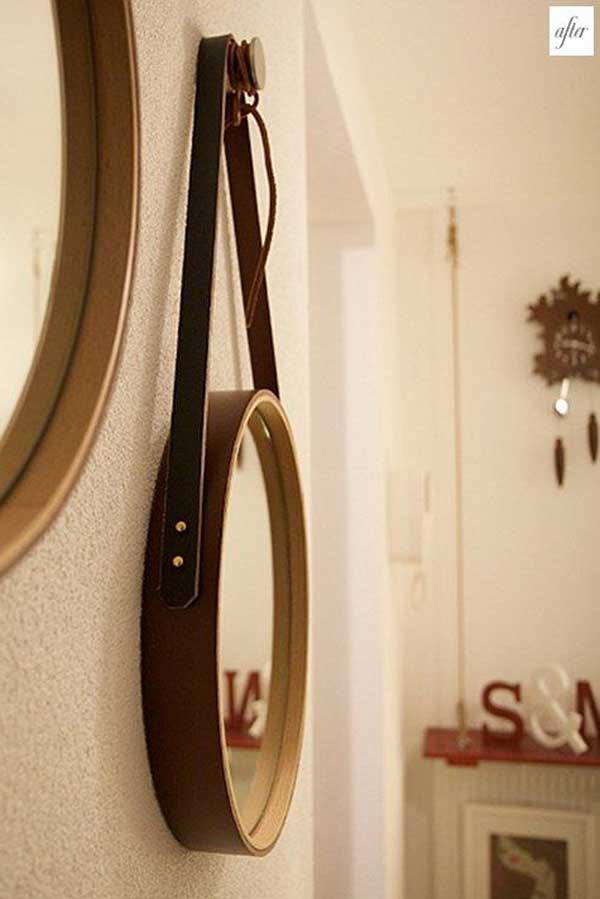 via winstonsroost.wordpress.com
#19 Leather and Glass Lighting Fixtures Up-cycled From Old Leather Belts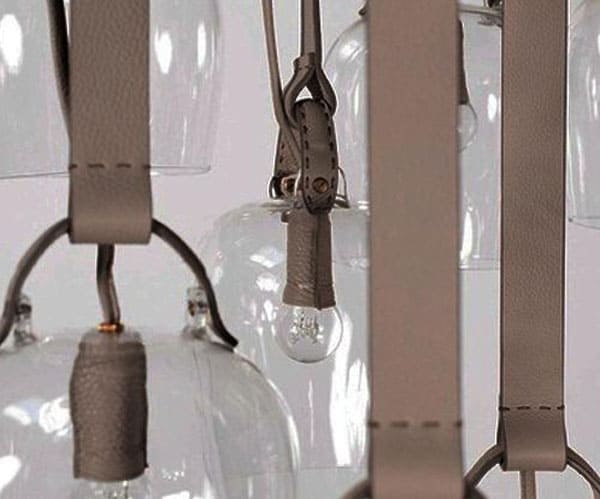 #20 Dresser Transformed Completely Through New Elements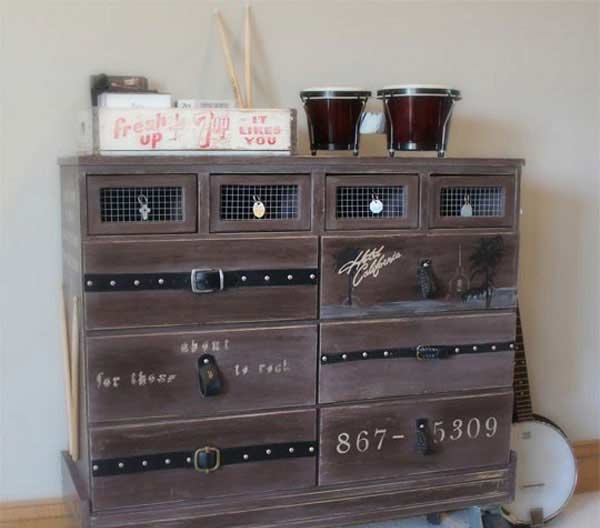 #21 Wine Bottle Anchored to The Bicycle Frame With an Old Leather Belt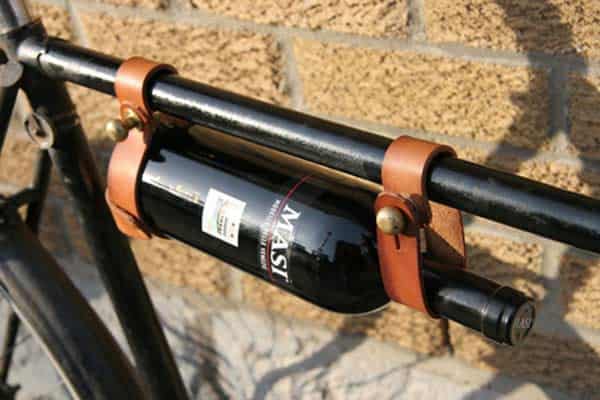 #22 Old Vintage Teal Wooden Box Gaining New Leather Handles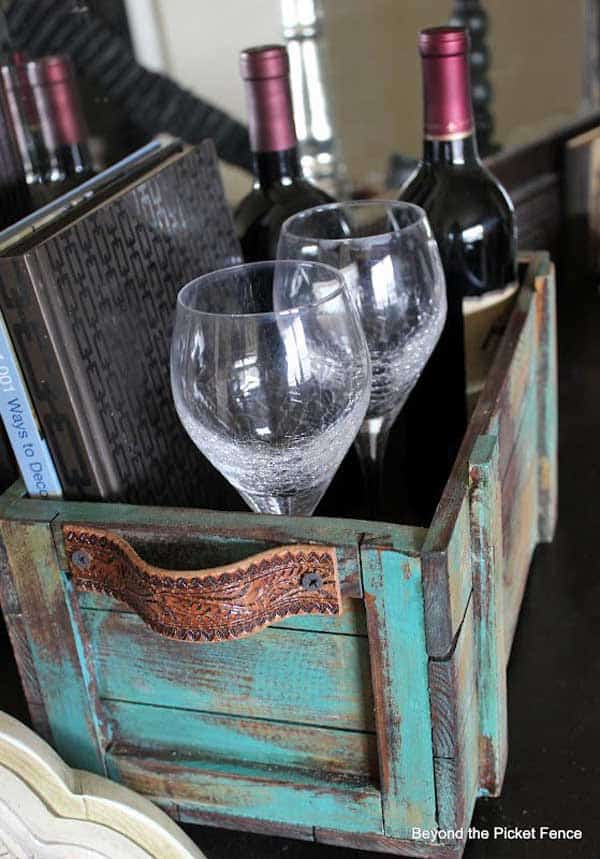 via bec4-beyondthepicketfence.blogspot.com
Simple items can make a change.  Use leather belts in your household creatively or donate them. Take a moment and think about the provenience of the leather belt you are using, is such an item worth throwing away?