Disclaimer | This article may contain affiliate links, this means that at no cost to you, we may receive a small commission for qualifying purchases.
Despite being extremely loved people all around the world aquariums are not that present in home landscapes and small gardens in general. If you throw a look at the effect that these ensembles can have when nestled in greenery you will freeze, mesmerized by the amount of vibe, life and calm infused. Along small ponds, swimming pools, water fountains, waterfalls and lush vegetation a small backyard aquarium can really put the cherry on the cake in a glance.
Aquariums will also bring tranquility along with color and sound into your backyard beautifying your small garden from all possible directions with no disadvantage. All you need to worry about is occasional systems maintenance, for all the rest there are automated systems today. Sit back and enjoy your drop of heaven.
1.Small Fish Pool With Transparent Wall Spreading Color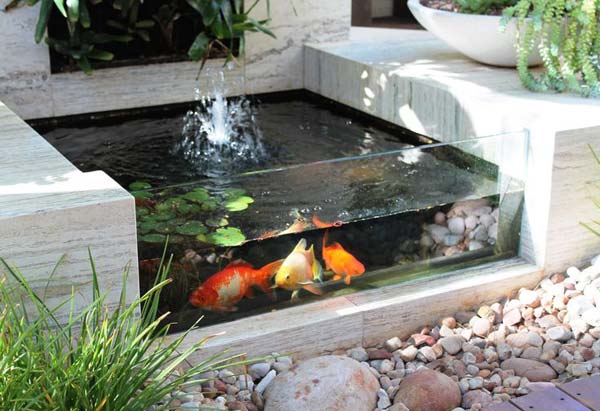 2.Simple and Small Backyard Fish Pond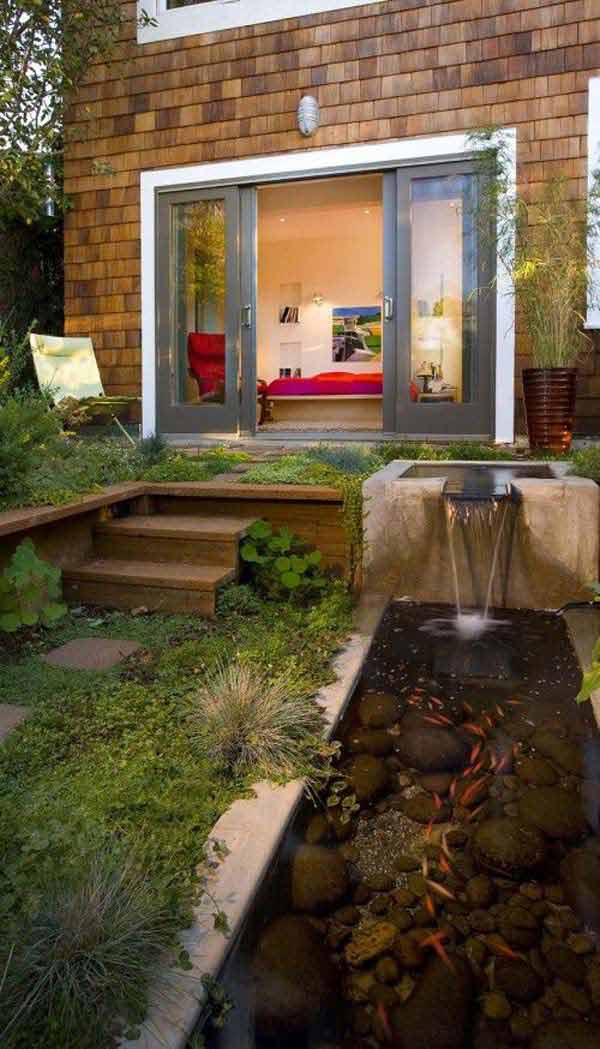 Via houzz.com
3.Neat Transparent Pop Up Aquarium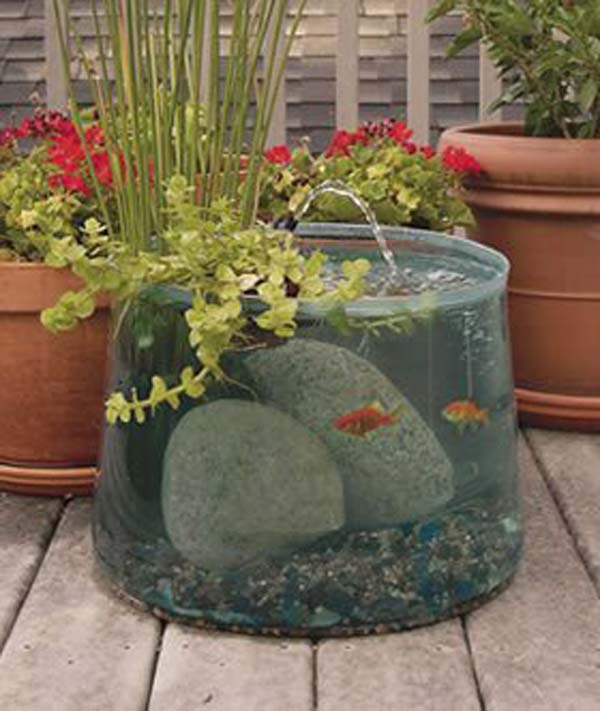 Via wonderfulgifts.ecrater.com
4.Sea Chest Aquarium Nestled in Planters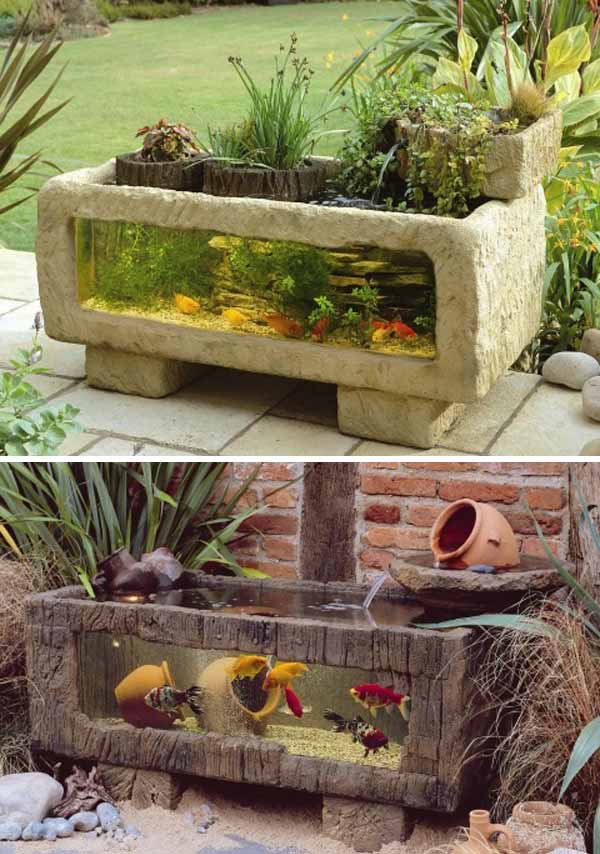 Via plantedtank.net
5.Cattle Through Transformed Into a Fish Pond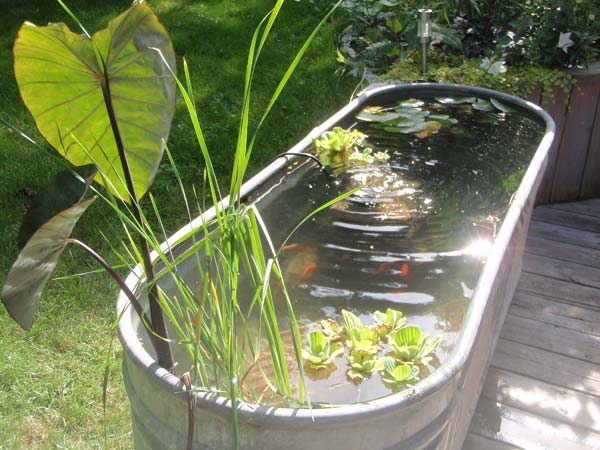 Tutorial newlywedme.com
6.Stone and Wooden Patio Complemented By Fish Pond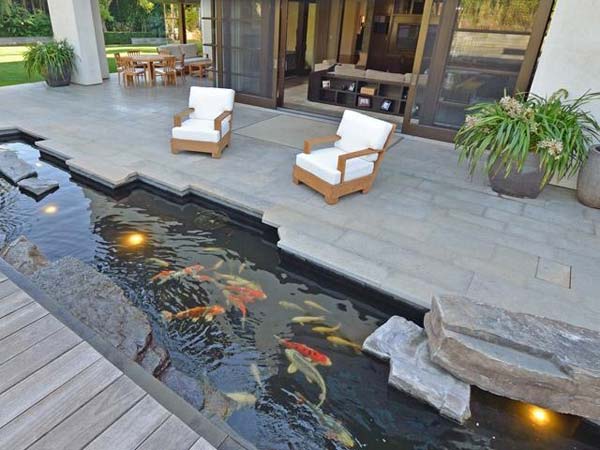 Via pinterest.com
7.Highly Sculptural Metallic Aquarium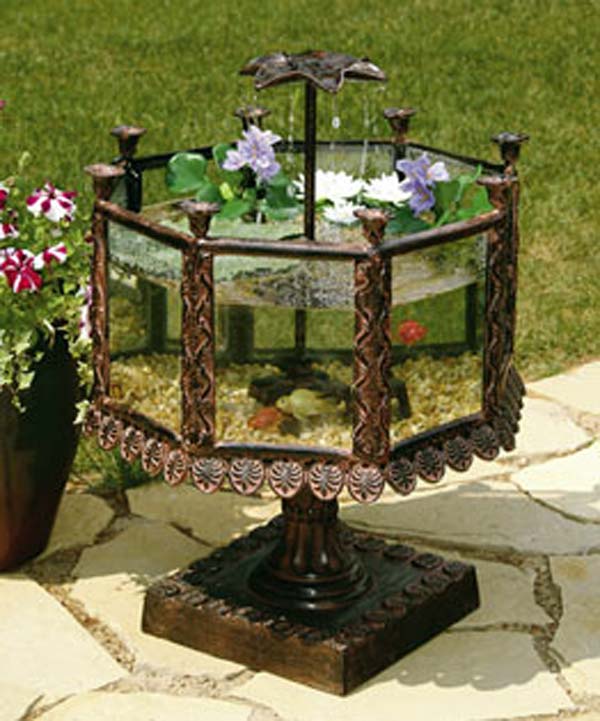 8.Backyard Dinner Table Containing an Aquarium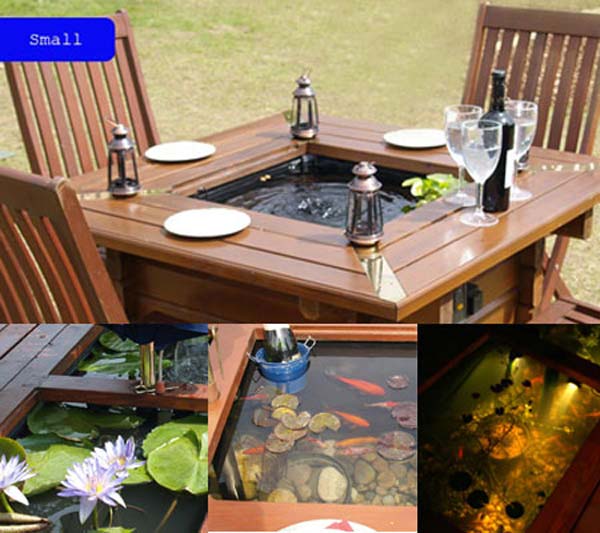 Via elitechoice.org
9.Up-cycled Canoe Into a Fish Pond DIY Project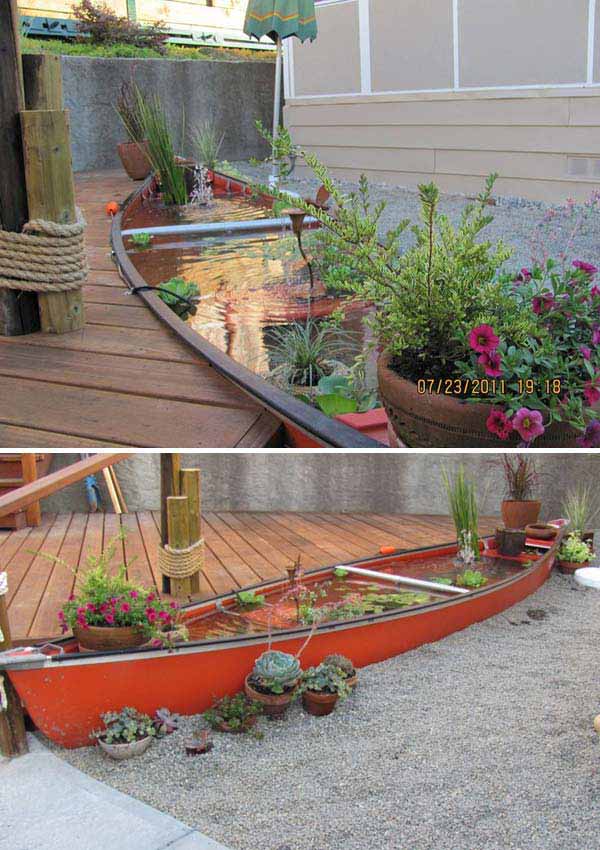 Via hometalk.com
10.Koi Fish Ponds With Observation Volumes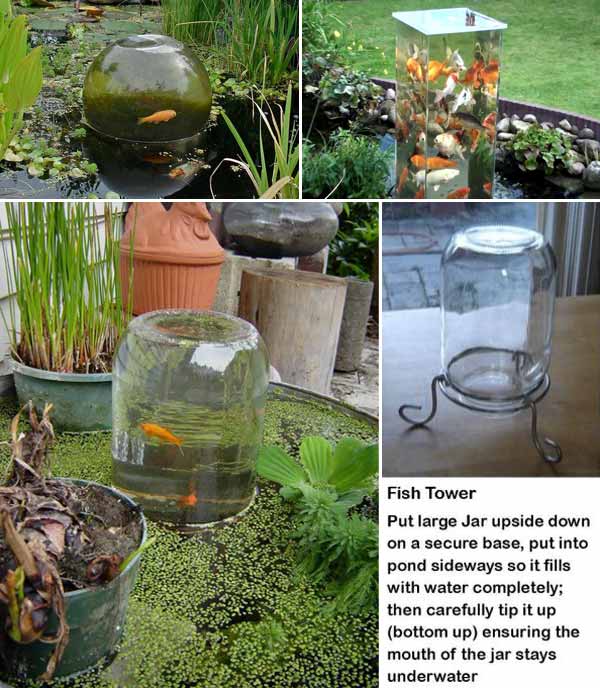 Top Left Via gardenweb.com
Top Right Tutorial dailypicksandflicks.com
Buttom Via 1001gardens.org
11.Broken Hot Tub Up-cycled In a DIY Fish Pond Project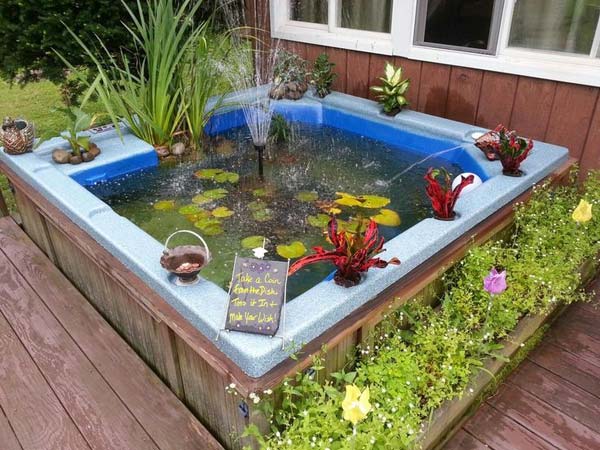 12.Experimental Rainbow Tanks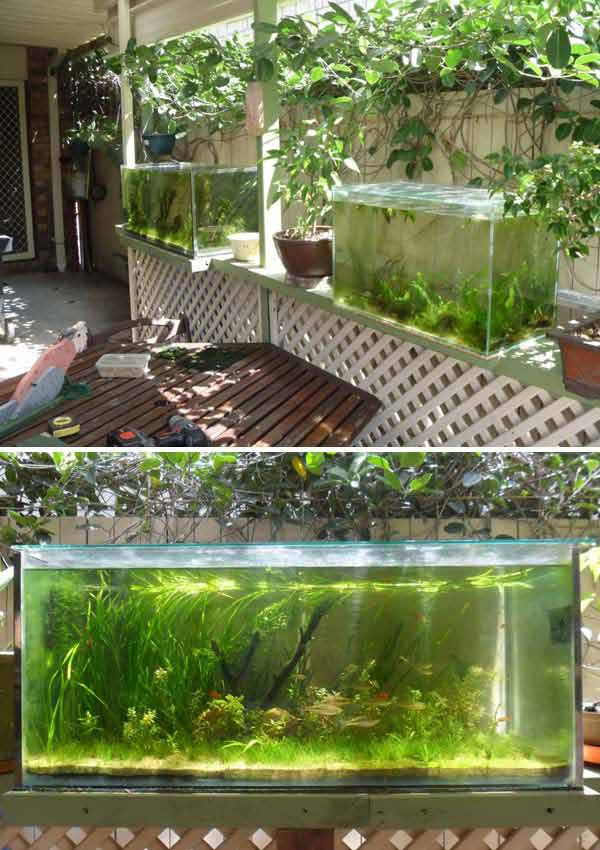 Tutorial rainbowfish.info
13.Garden Pond Aquarium With Waterfall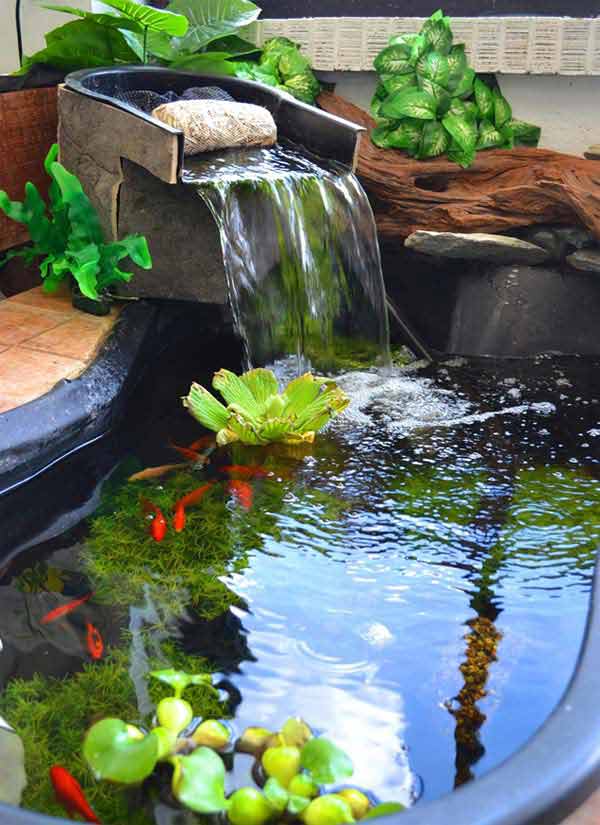 14.Sculptural Patio Aquarium in Minimalist Setup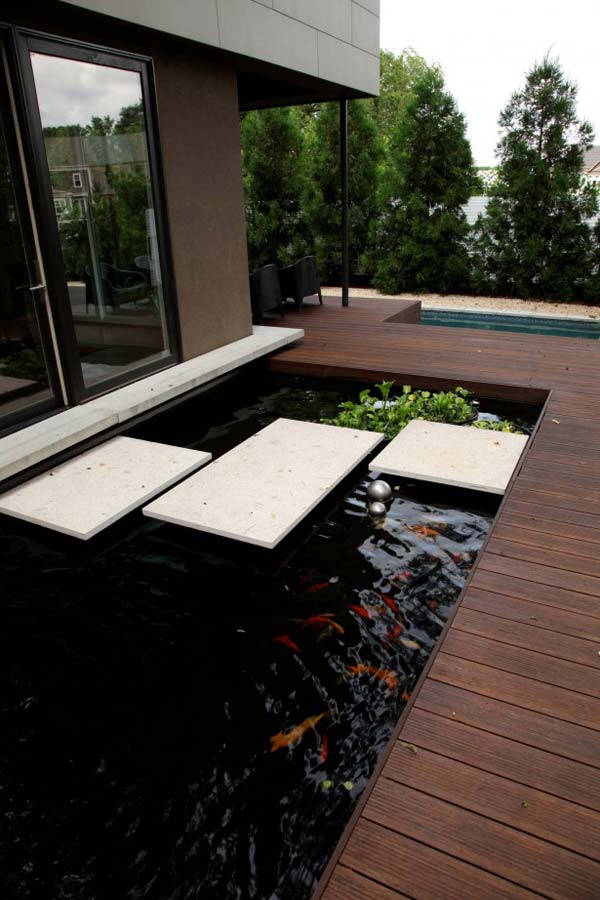 Via blulana.com
15.Vertical Planter and Fish Tank Composition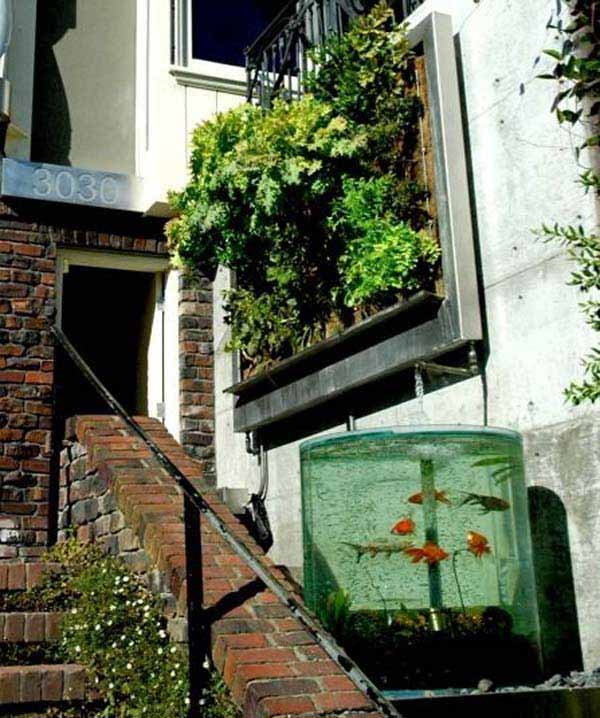 Via houseplans.com
16.Mini Fish Pond in Supreme Tranquility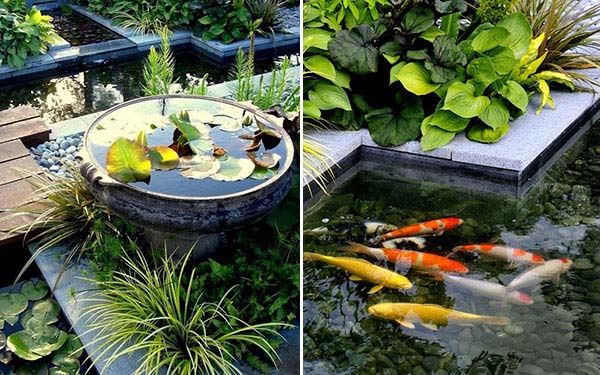 17. Koi Pond By a Wooden Deck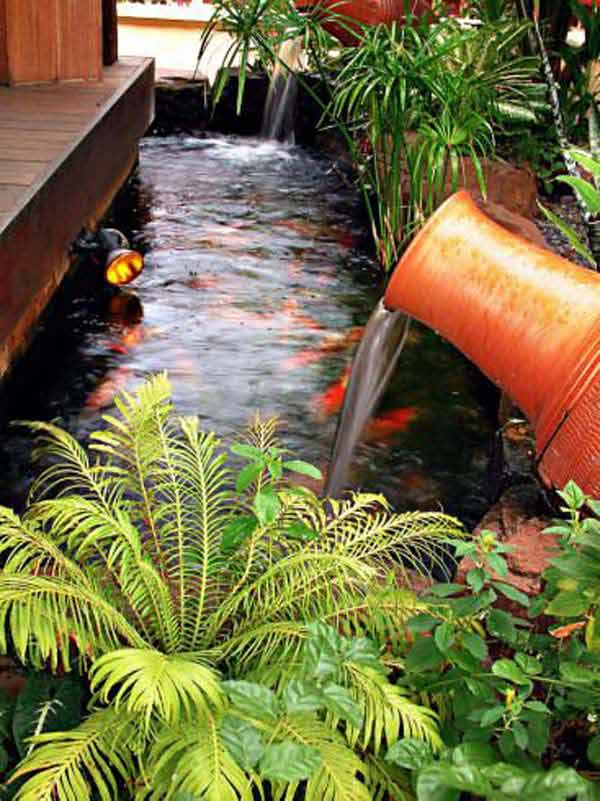 18.Old Wine Barrel Used as a Fishing Pond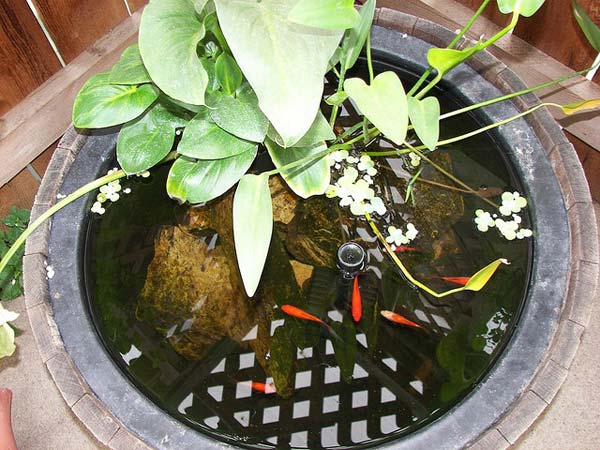 Via flickr.com
19. Heron House Fish Tank With Glass Panel and Rock Composition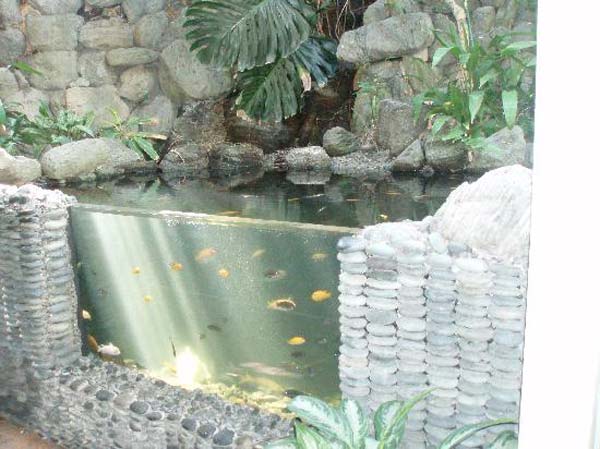 Via cnbhomes.com
20.Simple Old Wooden Crate Transformed Into a Fishing Pond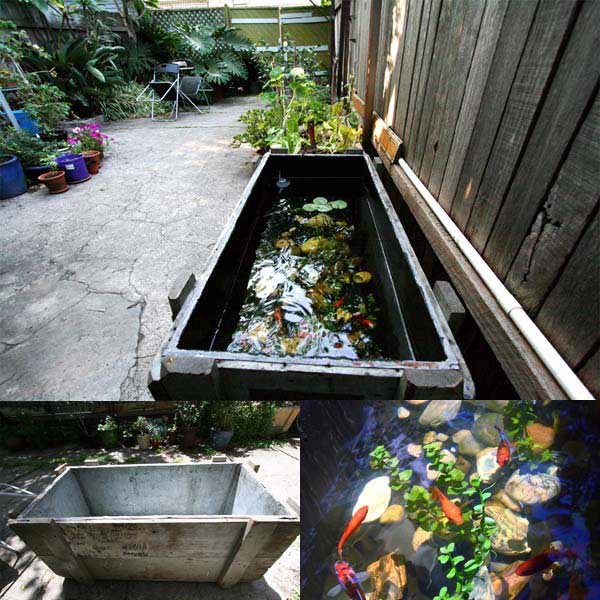 Tutorial darlinghurstnights.com
21.Gold Fish Pond With Beautiful Rock Waterfall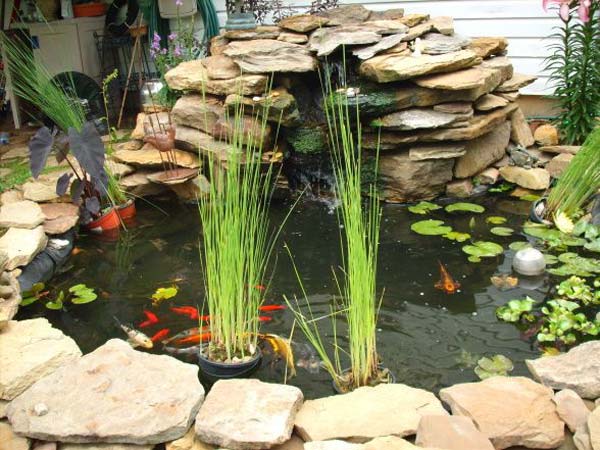 Via hgtv.com
22.Simple Up-cycled Bathtub in The Backyard Serving as a Fishing Pond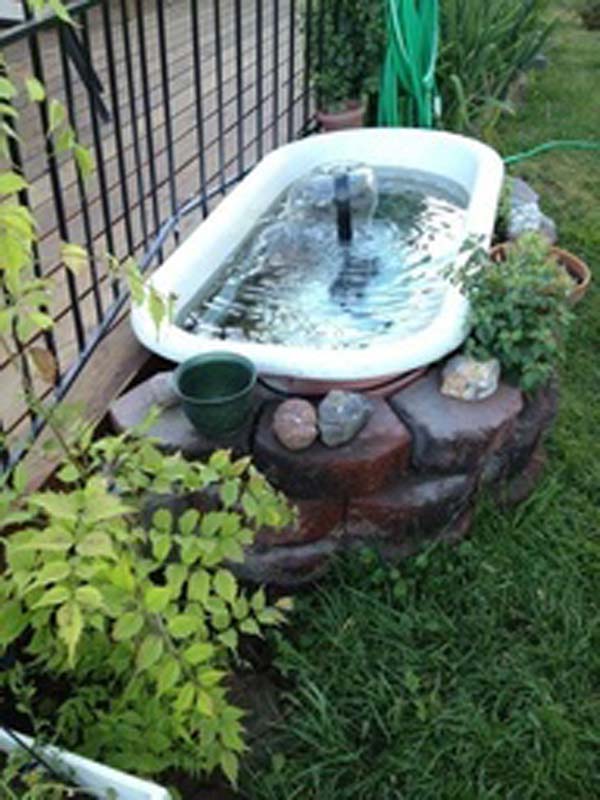 Via pinterest.com
We would love to hear your valuable feedback on these small garden ideas containing improvised backyard aquariums. We have found them different, simple and easy to realize yet sublime and extremely powerful.