Tree logs, twigs and branches diy projects to do are always worth considering. Through a small patch wood texture, through a segment of branch or with a side table realized from a wooden long we can bring an organic shape and an arbitrary brake in the perfectly parallel and plane surfaces. Wood infuses coziness and warmth regardless of degree or scale. Any insertion simply diffuses the tense surfaces and textures through naturalness and simplicity.
#1 You Can Make Beautiful Little Pins From Sliced Twigs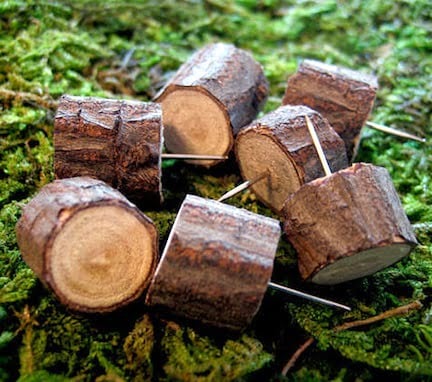 #2 Simple Twigs Stacked Can Create a Beautiful Frame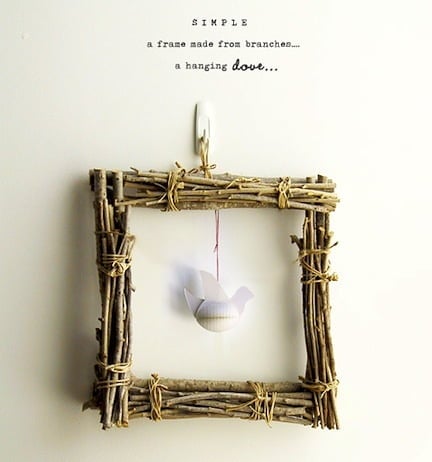 Happy Holidays 2011 at Eat Drink Chic
#3 You Can Create Wooden Hangers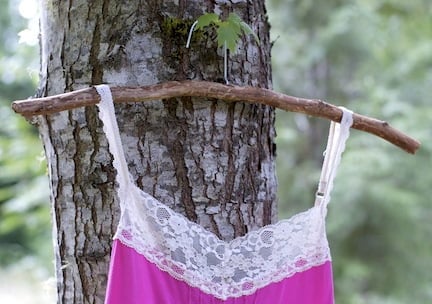 Woodsy Hanger DIY at Maize Hutton
#4 A Branch Can Accessorize Your Window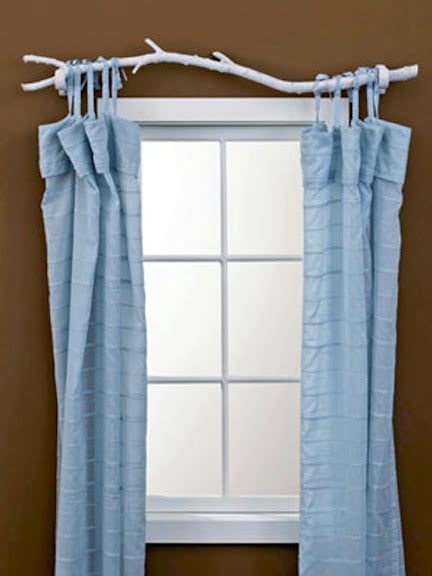 Easy Window Treatments at Design Dazzle
#5 Simply Graphic Rustic Headboard Design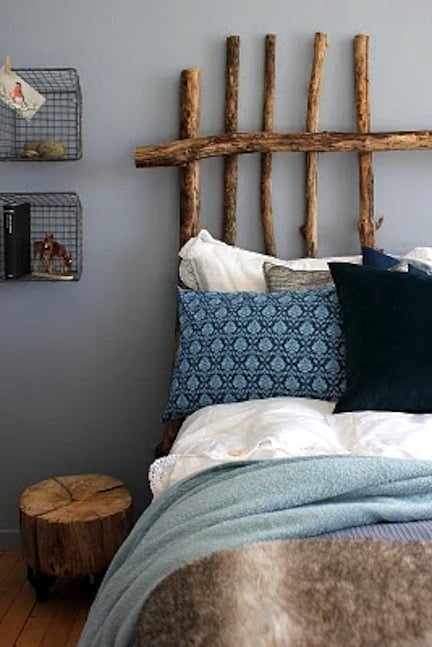 #6 Wooden Branch Buttons to Use For Costumes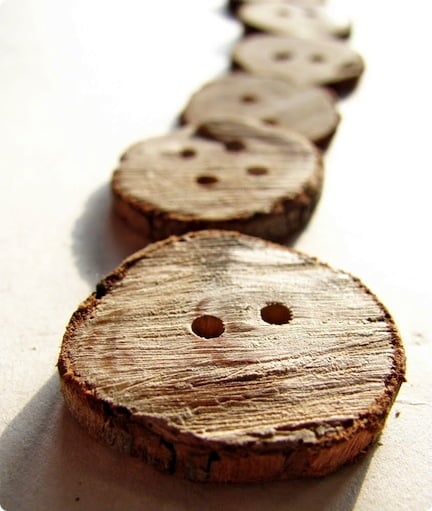 Wooden Branch Buttons at Shrimp Salad Circus
#7 DIY Rustic Wedding Cake Stand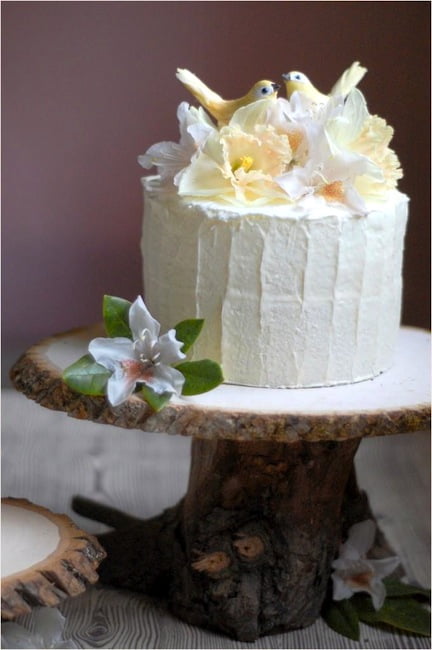 DIY Rustic Wedding Cake Stand at Once Wed
#8 Smart Branches and Twigs Hanger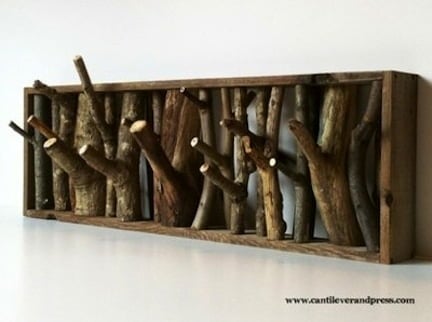 Brilliant Really at ReccaShay
#9 Slices of Birch Beautifully Assembled Into Wooden Wall Art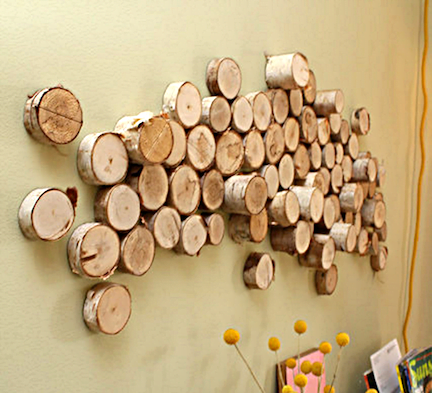 How to Turn Logs Into Affordable Wall Art at Curbly
#10 Star Twig Wreath Welcoming Guests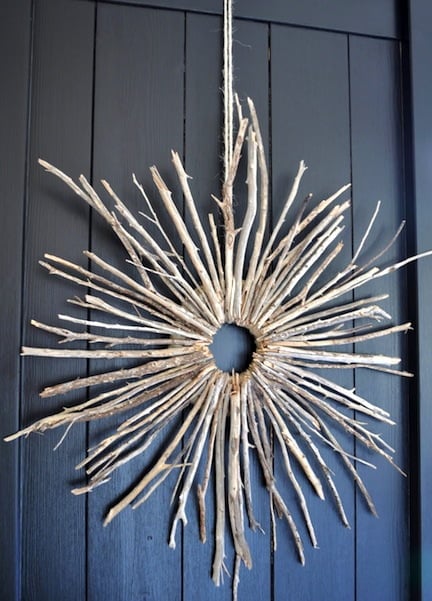 Starburst Twig Wreath at The Painted Hive
#11 Branch Spools For Rustic Crafts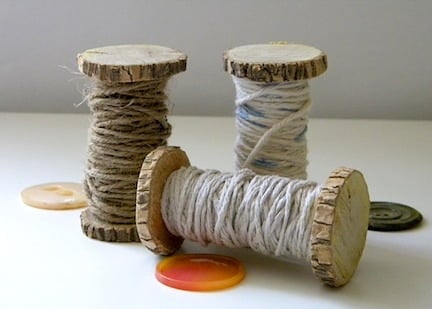 Etceteras Branch Spools at Homework
#12 Organic Wall Art Framed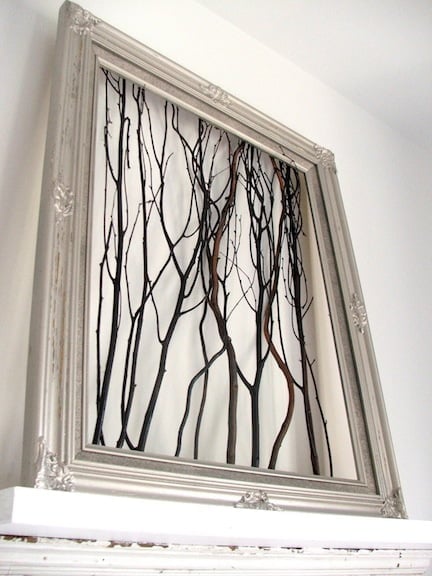 My Favorite Piece of Art at Cleverly Inspired
#13 Branch Photo Holder Nestling Memories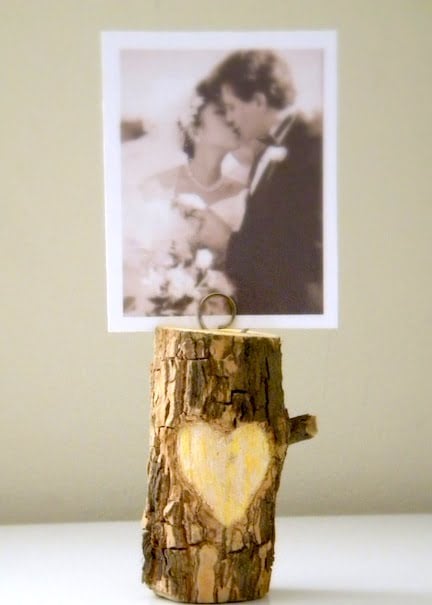 Upcycling Branch Photo Holder at Homework
#14 Sculptural Accent Ready to Carry Fruits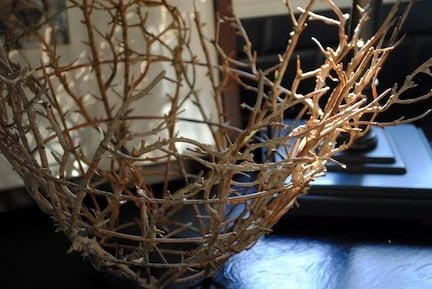 Natural Accent at Flourish Design and Style
#15 Stacked Twigs and Branches Into Coffee Table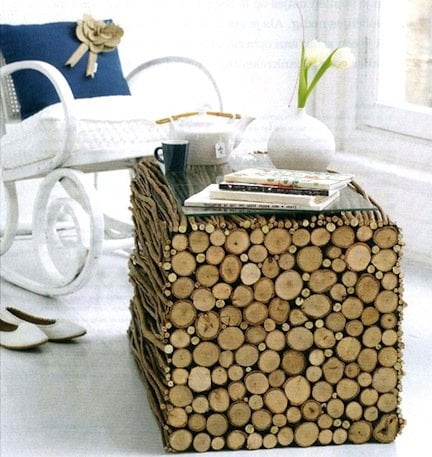 #16 Rustic Cupcake Holder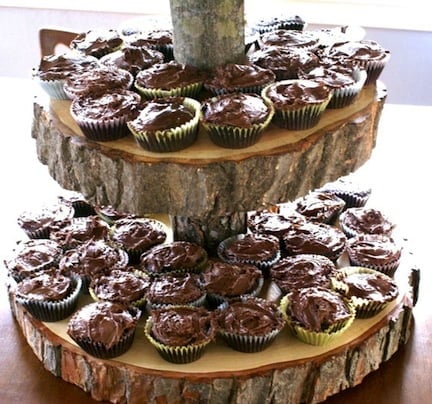 Large Cupcake Stand at Etsy by jessedirk
#17 Christmas Tree Decorations Made From Twigs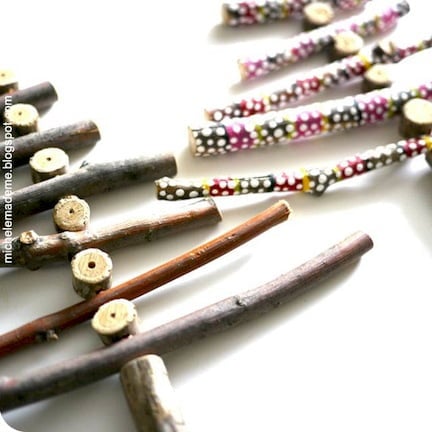 Twiggy Christmas in July at Drop Dead Denim
#18 Breathtaking Garden Walkway Done With Wooden Slices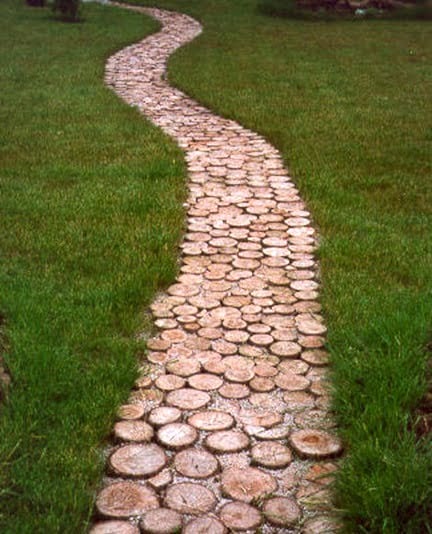 Rustic Garden Pathway at Associated Content
#19 Twig Flower Pot Armor With Rustic Look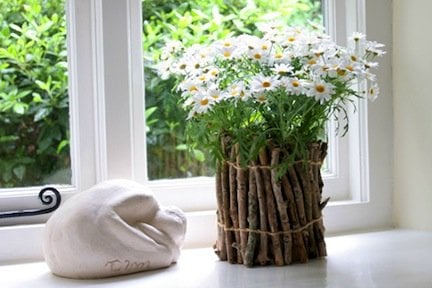 Twig Flower Pots For Giving or Keeping at Nini Makes
#20 Twigs and Branches Chair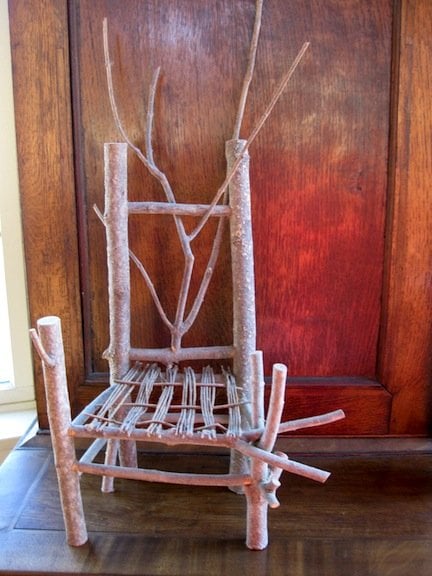 Twig Chairs at Can't Stop Making Things
#21 Homemade Star Decoration Made From Wood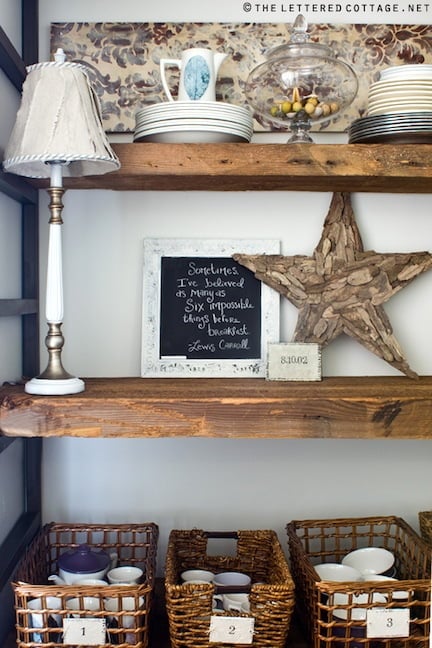 The Handmade Home at The Lettered Cottage
What do you think about our beautiful collection of diy twigs and branches crafts? We would love to hear your valuable feedback in the comment section below.