Wine bottle crafts projects are truly unique, often materialized by DIY Enthusiasts around the world to save the planet just a little bit of energy and time. It is recommended to up-cycle and recycle everything humanly possible and happily wine bottle crafts do have thousands of possible end results, from tiki torches up to breathtaking vases and elegant candle holders. There is something simply beautiful in the process of decorating a wine bottle. Seeing an item so simple in its essence take an entire different role in your household under your crafty hands is a rewardful experience we highly recommend you to take on. Invest time in family gatherings and use wine bottle crafts as an excuse to spend more precious time together creating creative crafty decorations you will appreciate for a very long time, as a living reminder of precious memories shared.
We have compiled a top 20 WINE BOTTLE PROJECTS  for you. If you have any other suggestions or any ideas with Wine Bottle Projects, you can send us a link and we will add it to our top! Feel free to share your ideas and crafts in the comment section below.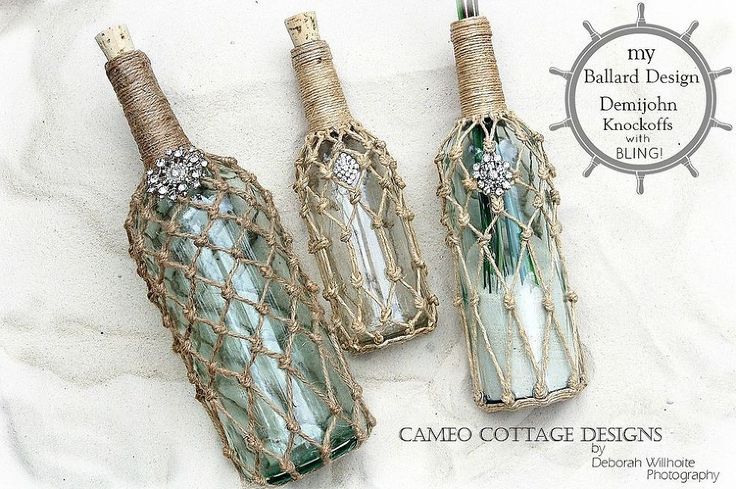 This project is a must-have for people who have a beach house, being a really good ornament for a front porch in tone with the navy theme. The nautical bottles are from Cameo Cottage Designs.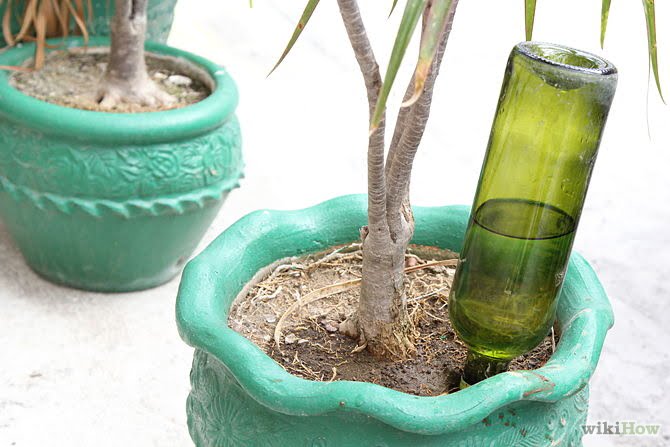 A really nice idea to plan your water and keep your plants green from Wikihow.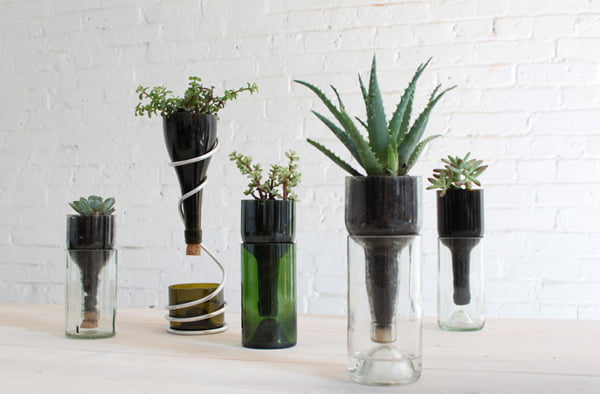 You can make flower pots that you can see through, the idea is from Homemade Modern.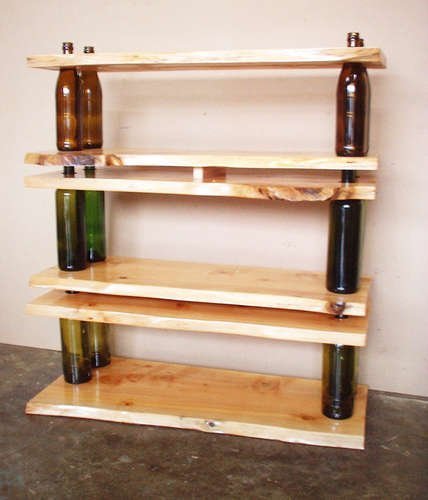 You can build a small bookshelf with wine bottles and some planks, an interesting idea from Apartment Therapy.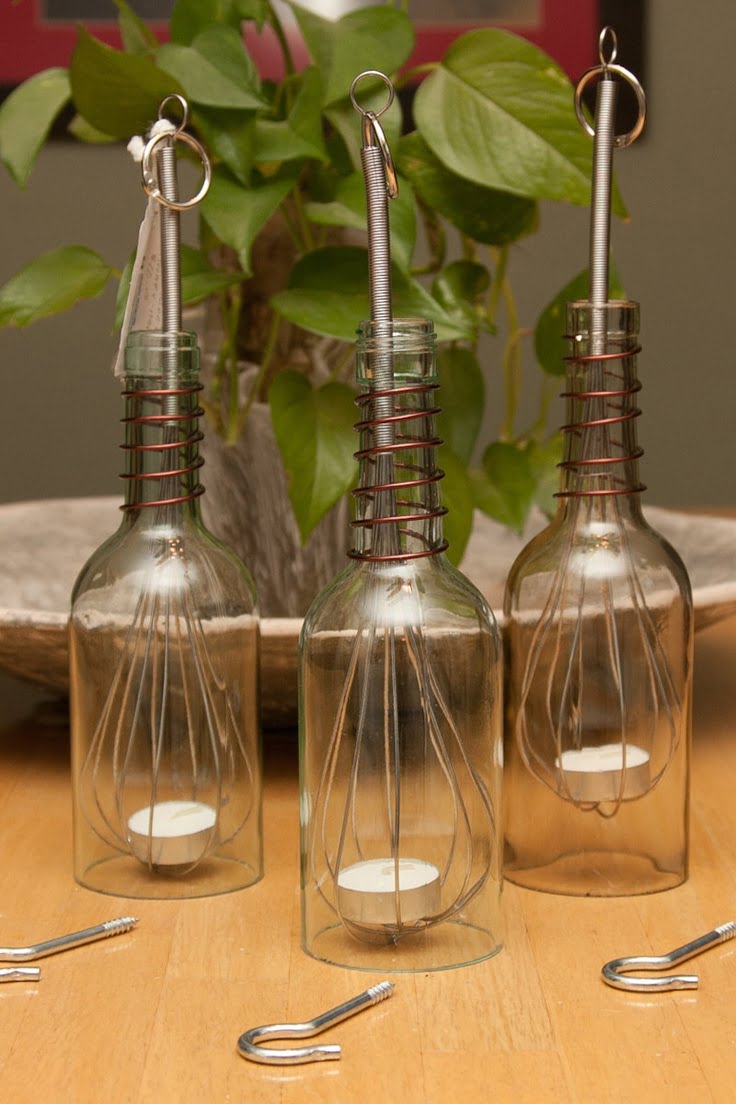 Reused luminaries, via Michababy.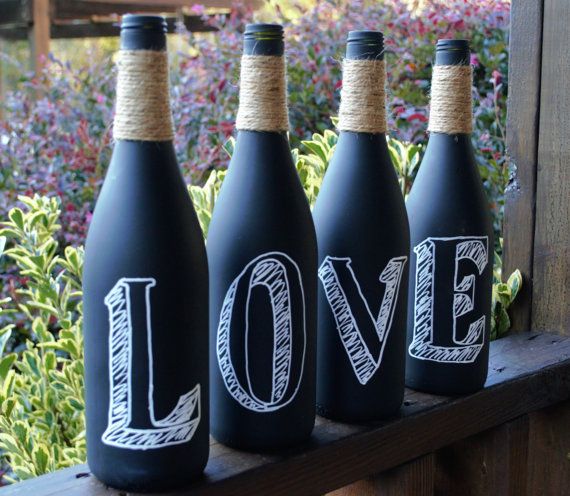 This amazing idea is from Artistically Ashley, and you can chalkboard your bottles and write your own message on them!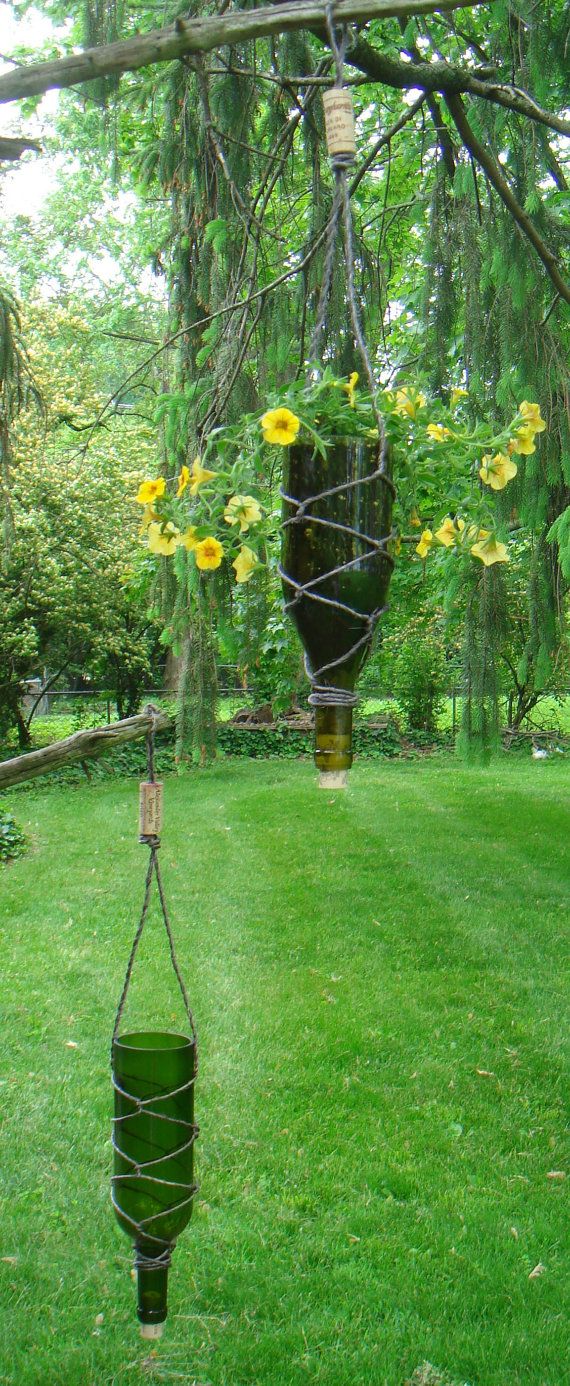 Hanging flowerpots from The Projectors.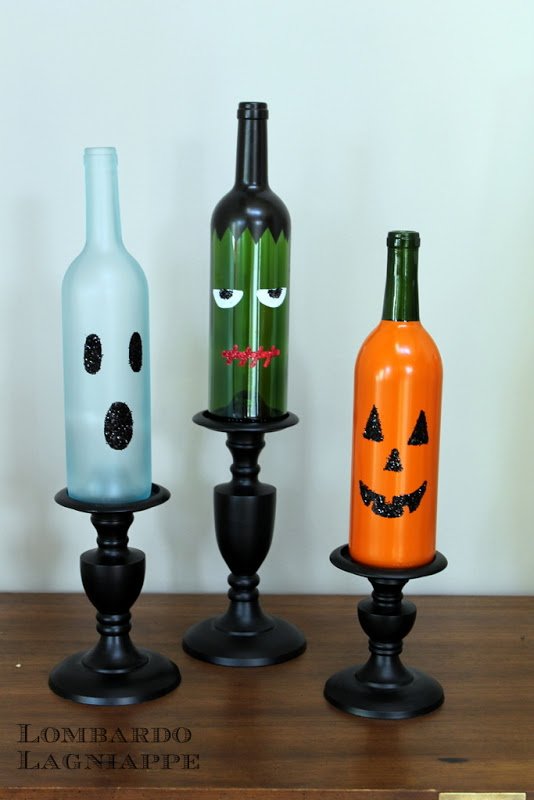 Halloween decorations from Lombardo Langniappe.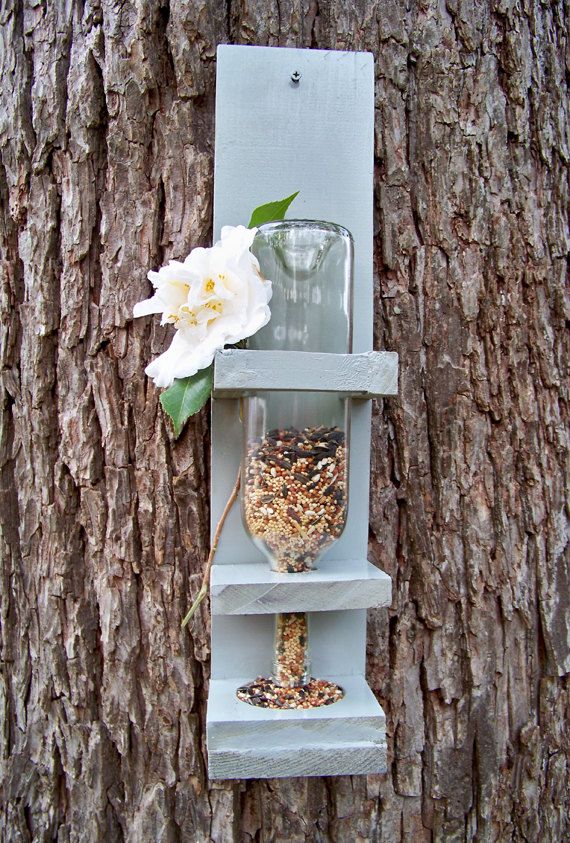 You can use the bottle to create a bird-feeder. This idea is from Obaby BBQ.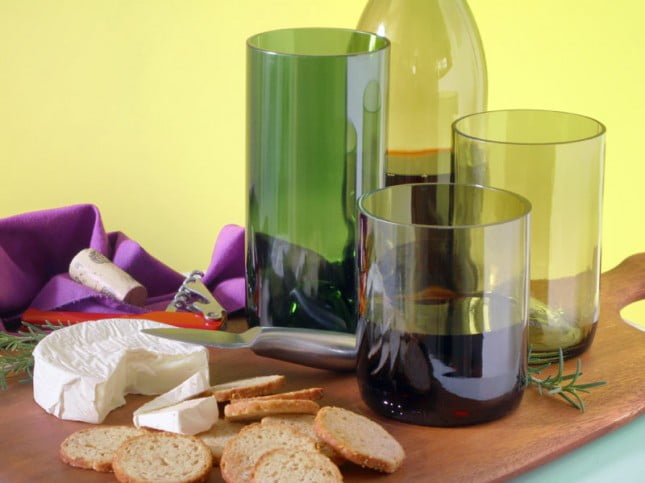 Really unique and fancy cups from Brit+Co.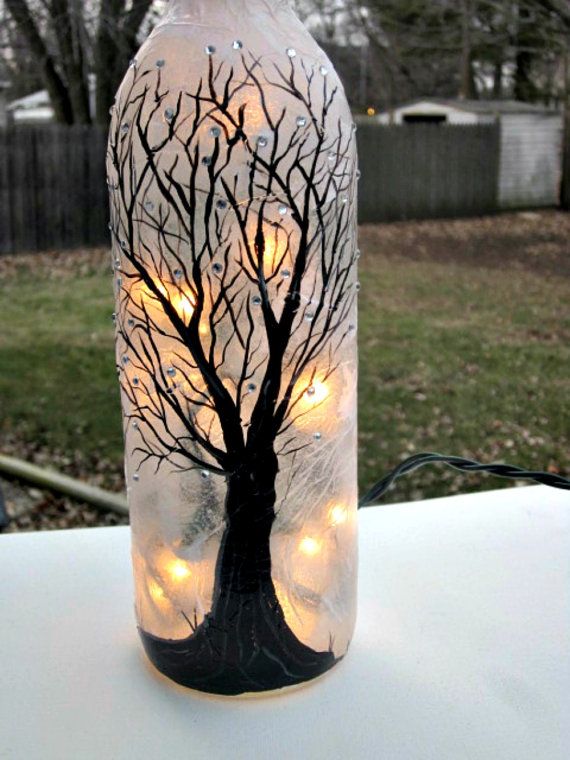 Another interesting Halloween nightlight from Glass Galore Gal.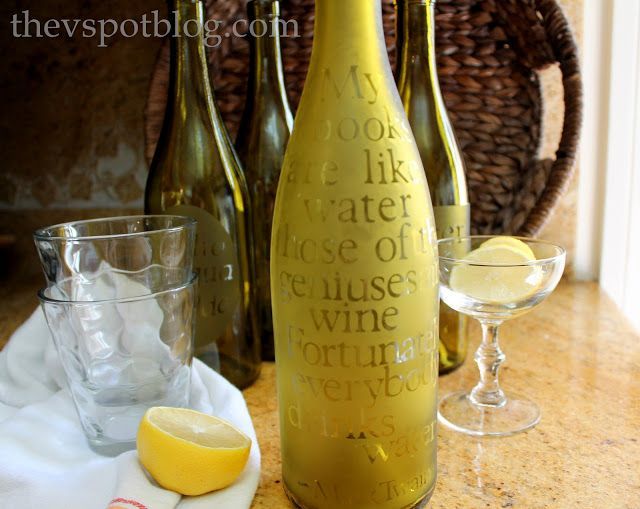 Engraved carafe from The V Spot.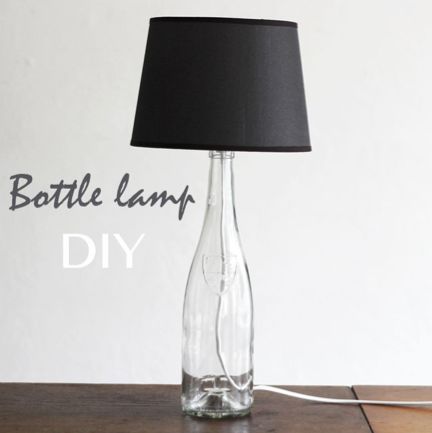 A really cute vase that you can do it yourself from Centsational Girl.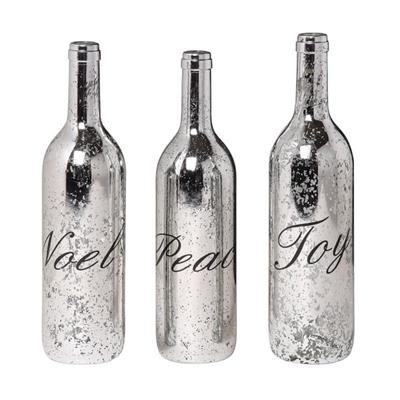 A lamp that's fun, unique and fancy from Saved by Love Creations.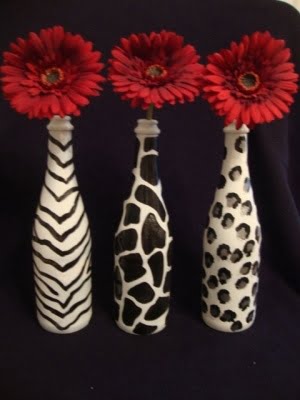 Bottles for holidays with mercury glass from Peace, Love, and Decorating.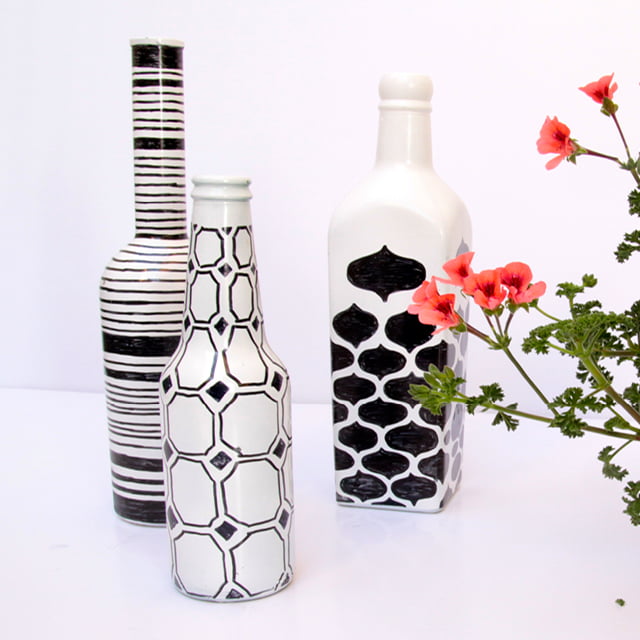 Bottles designed with a simple sharpy from Designs by AE.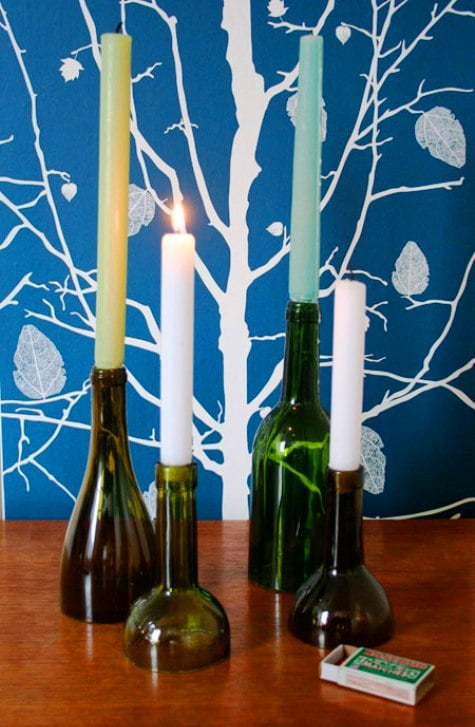 An incredible nice idea from Design Sponge, you can create a candle holder from halves of wine bottles.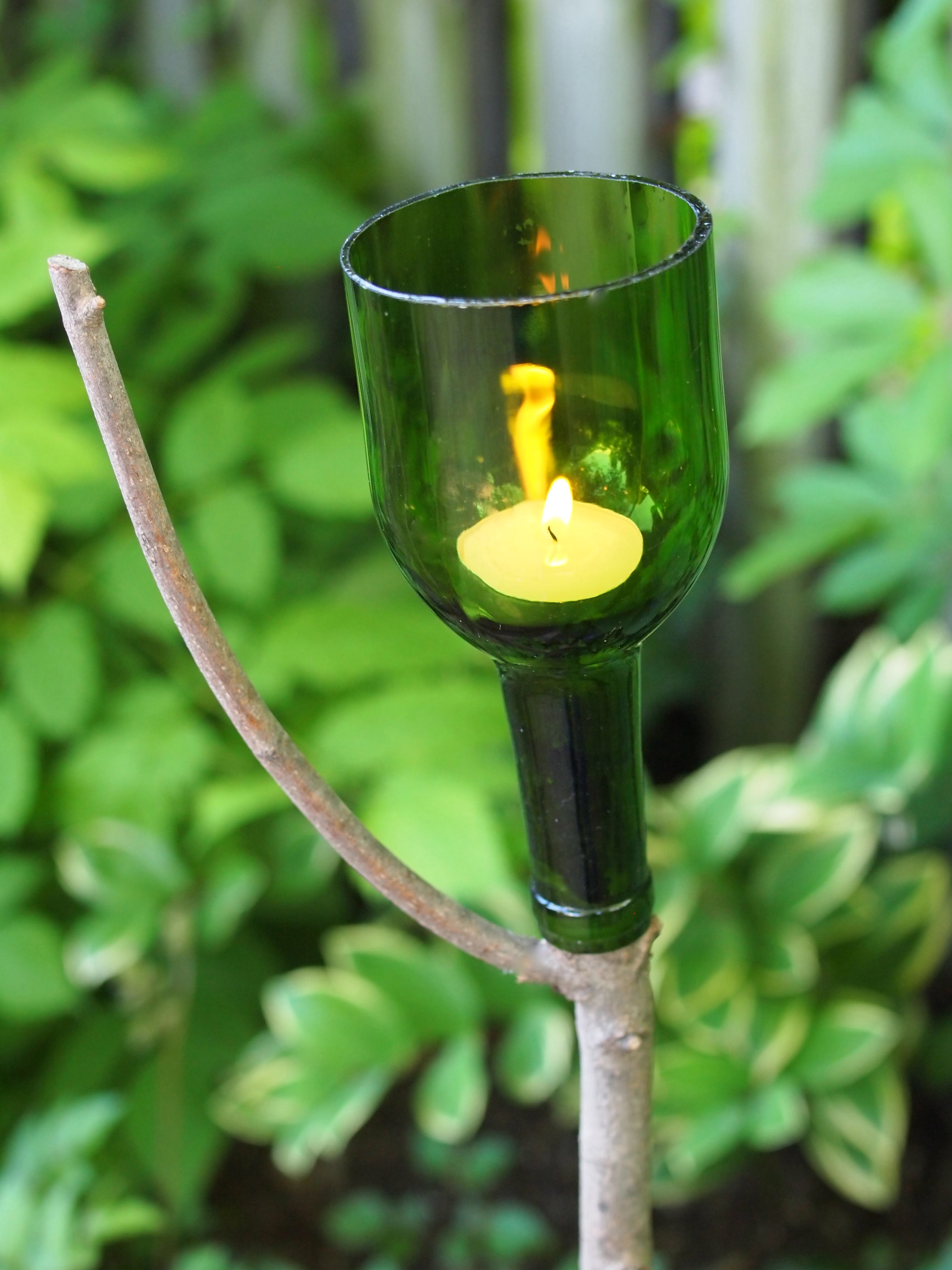 Another idea with halves of wine bottles- garden lanters! Via Mark Kintzel Design.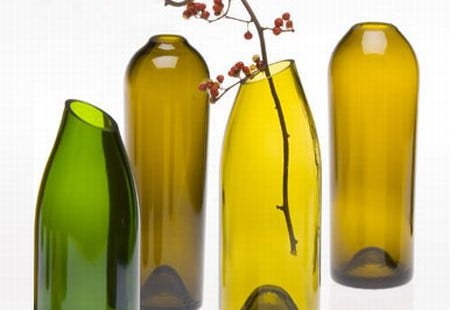 You can create elegant vases from bottles without the front part of the bottle. This idea is from Home Tone.
What do you think? We would love to hear your opinion on the subject in the comment section below.