Disclaimer | This article may contain affiliate links, this means that at no cost to you, we may receive a small commission for qualifying purchases.
One of the great things about having an innovative mind is the freedom and skill to make something out of practically nothing – or 'garbage'! In this article we are going to show you the versatility of a Pallet. A pallet is simply a wooden structure used by manufacturers, distributors and companies to transport various types of goods and equipment. Fortunately for many creative geniuses, these discarded and used pallets, have become part of their furniture and even added to their home décor. They can be obtained free at warehouses, supermarkets or nearby dumpsters of hardware stores. Now let's look at a few pallet projects you or your friends may want to try.
1. HERE IS a FUN PALLET PROJECT FOR YOUR KIDS – PLAYHOUSE!
If you're seeking out pallet projects to try, remember this is a do-it-yourself business. Make sure you brush up on your carpentry skills or know what you're about. Especially for a task as building a playhouse for your kids. Which, by the way they will thank you for later.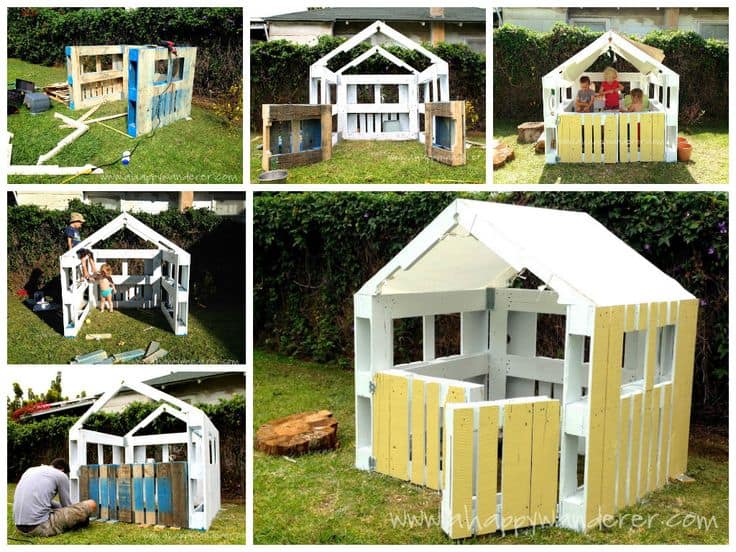 2. USING A PALLET TO HANG YOUR COFFEE MUGS – LOVE IT!
I have to say this must be my personal favorite pallet project. However, for something this big going on my kitchen wall, I would have painted it. But, whatever works for you!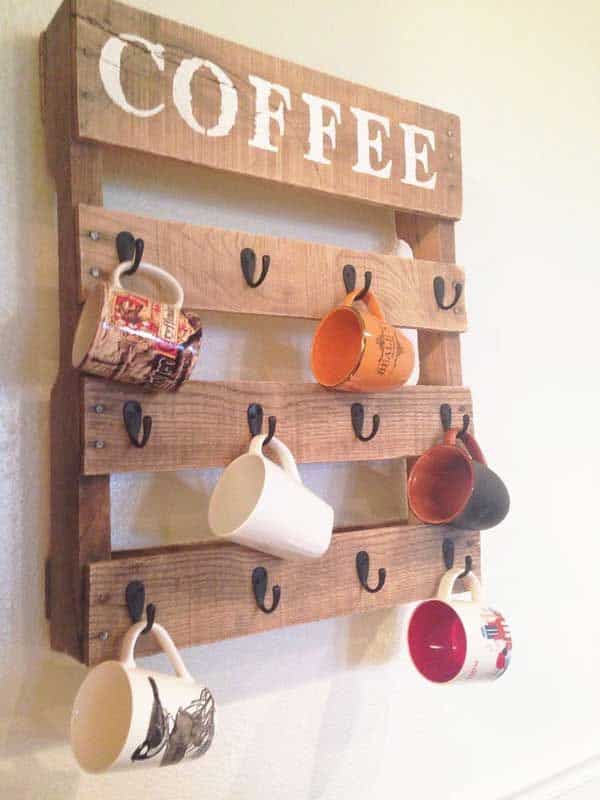 3. PALLETS ARE GREAT FOR GARDEN PLANTING
Otherwise called garden planters, here is a pallet project for those with a green thumb. A joy for any gardener.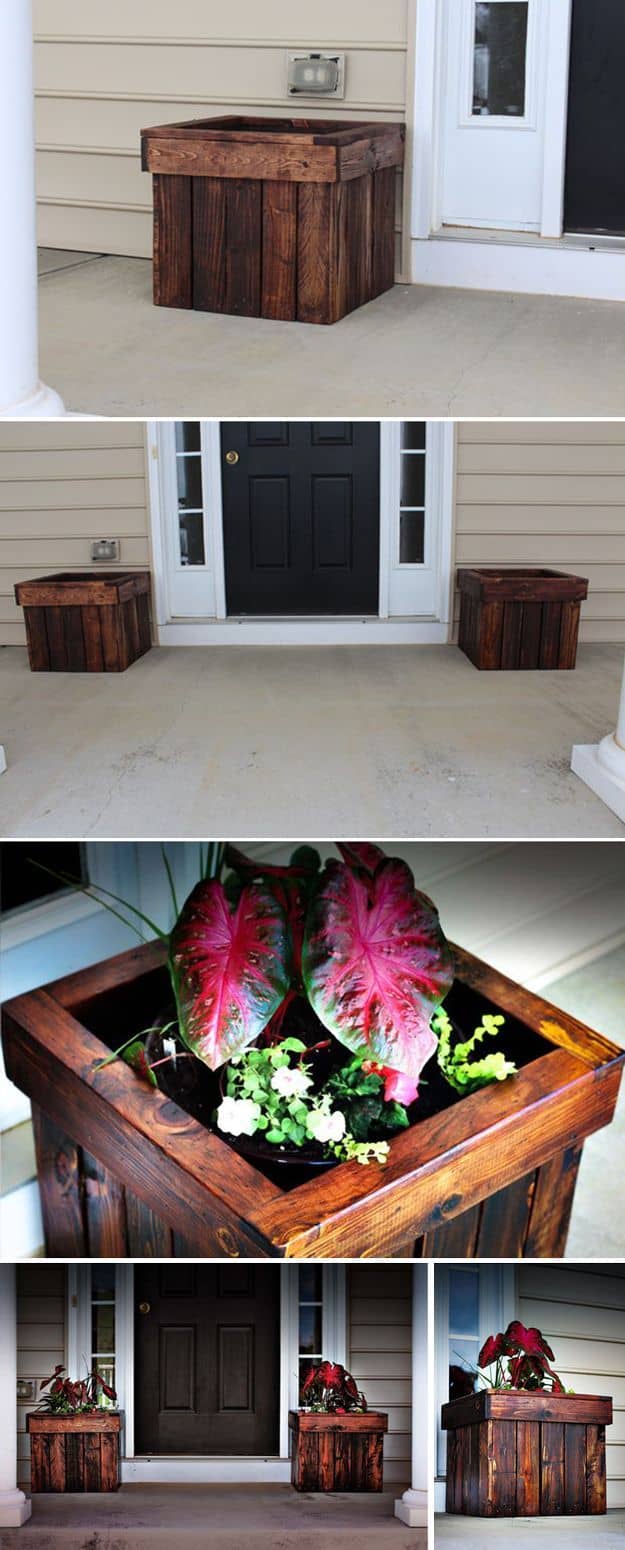 4. MAKE FURNITURE OUT OF YOUR PALLET
The beauty of this pallet project definitely speaks for itself. No words needed.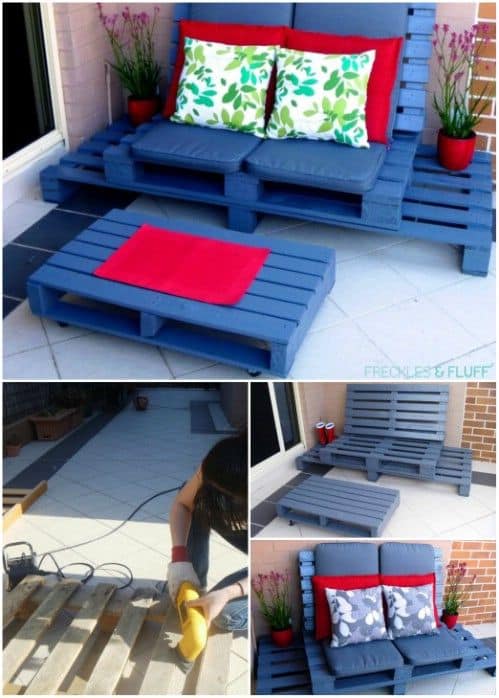 5. ANOTHER FURNITURE PIECE – USING A PALLET AS AN ENTRY TABLE
Great rustic look! However, know when to paint or not to paint your pallet projects. You should aim to have it blend in with the rest of your room. Unless you want a country décor.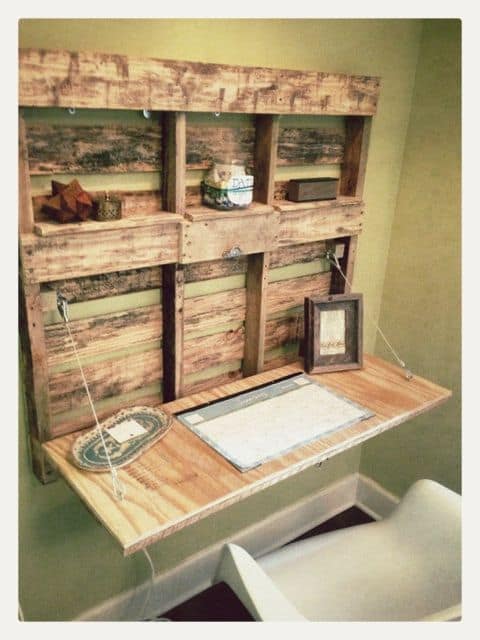 6. RECYCLING PALLETS FOR RECYCLING PROJECTS
This certainly adds a whole new meaning to the proverbial expression ' two birds, one stone'. In this case would actually be 3 or more, but you get the point. Totally inspiring!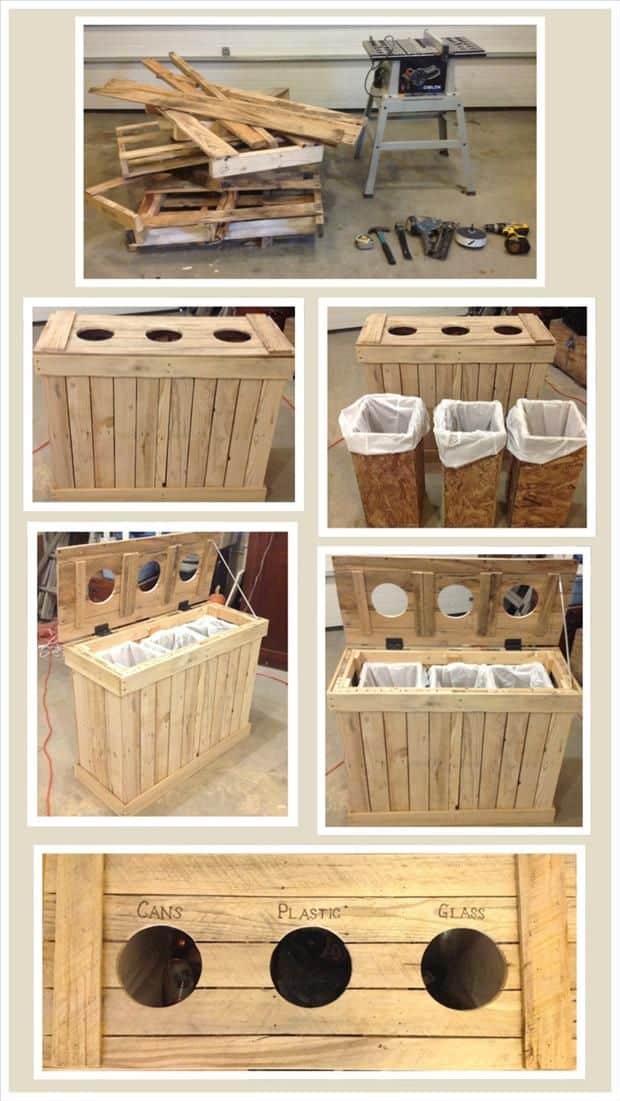 7. MAKE BEAUTIFUL SIGNS WITH YOUR PALLET
Another pallet project worthy of your every effort. This is just one example, but I am sure it has gotten your creative juices flowing. Instead of buying those expensive front wall signs, opt for making your own. Go nuts guys!

8. PALLET PROJECTS FOR CHRISTMAS DECORATING
Using those used pallets for Christmas decorations can be a fun venture for the entire family to engage in. Try making a Christmas tree or even decorations for the tree using Your Pallet. For me, this Snowman Pallet project idea is such an original one.
Source: whisperwoodcottage.com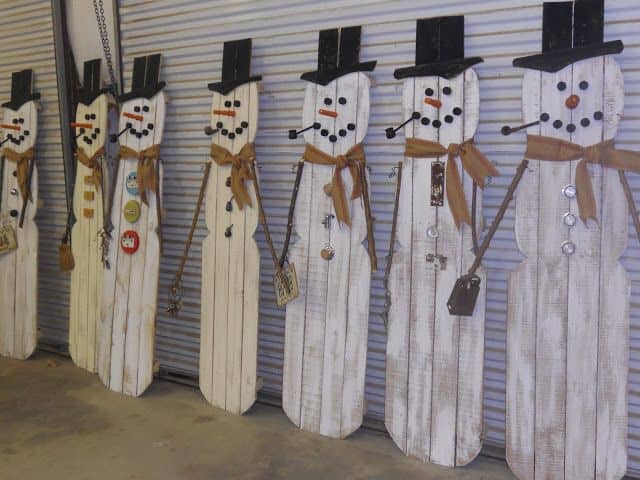 9. WHAT AN ILLUMINATING PALLET PROJECT IDEA!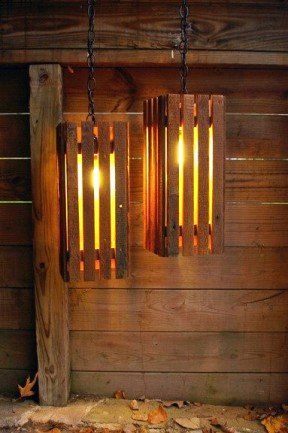 10. THIS PALLET PROJECT SAYS ONE WORD – SUMMERTIME!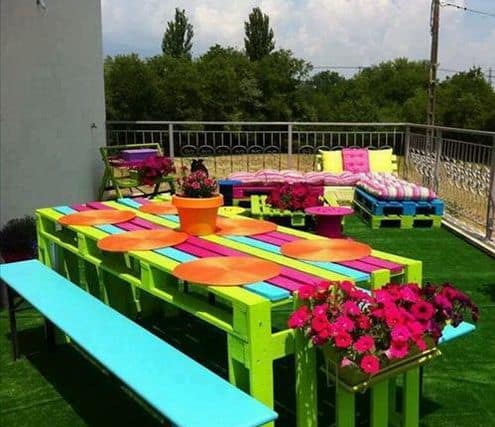 11. CONSTRUCTED BEDS USING PALLETS
Not quite sure if I would ever try this but, then again I would have never thought of it either.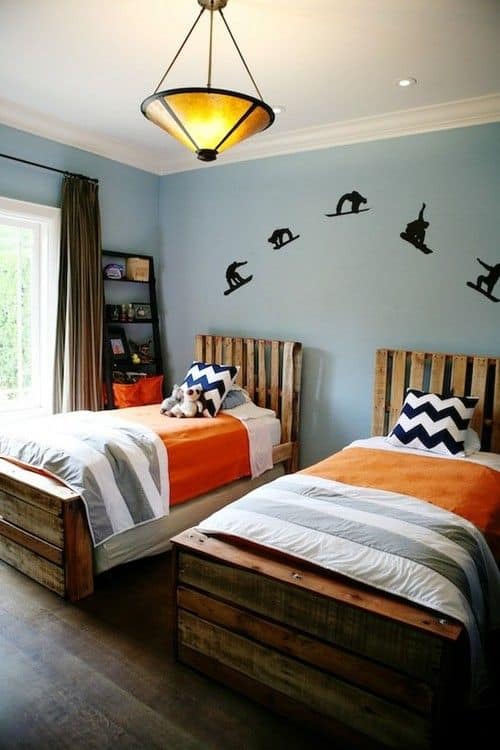 12. GOT CHICKENS? HERE'S A PALLET PROJECT FOR YOU
Low budget Chicken Coop using your Pallets. After reading the front signs, something tells me this pallet lover had fun while making this project.

13. HAVE YOUR OWN BACKYARD BAR WITH THIS PALLET PROJECT
Love the colorful look!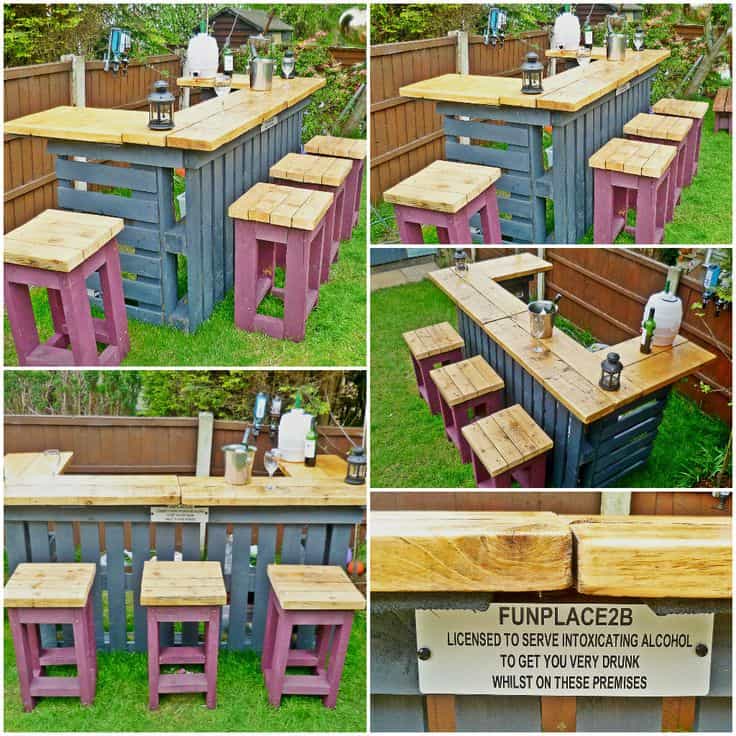 14. A 'FLOOR'LESS PALLET PROJECT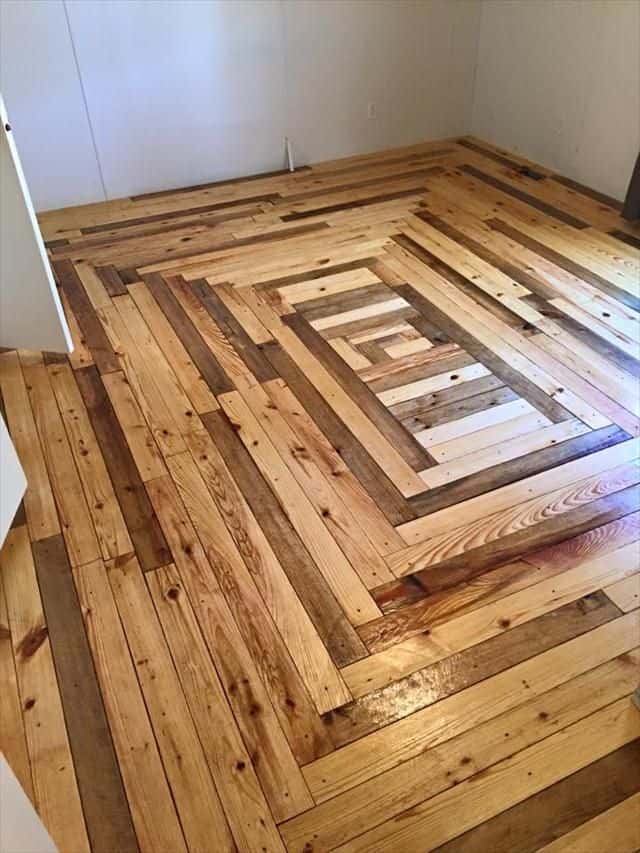 15. PALLET BOOKSHELF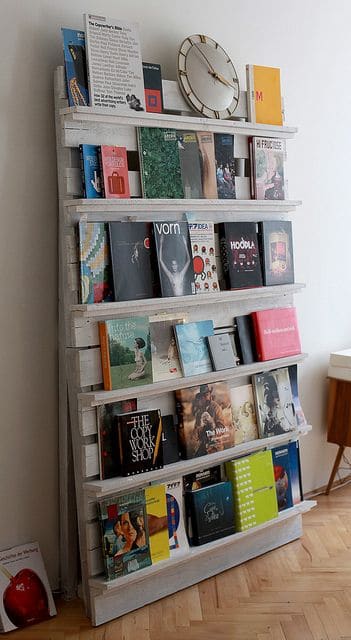 16. GREAT DO IT YOURSELF PALLET PROJECT
A place to hang your bags, miscellaneous stuff and shoe compartment all in one, made from used pallet.

17. PALLET WINE BOTTLE HOLDER
An inspiring thought for you wine lovers.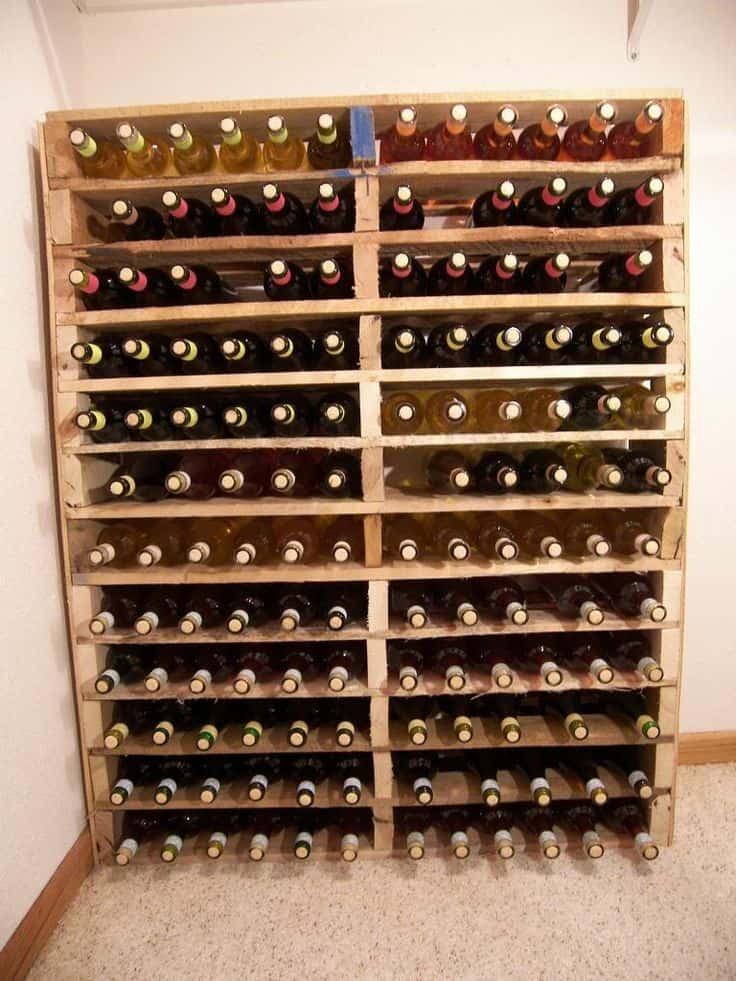 18. YOUR OWN PALLET SWING BUNK!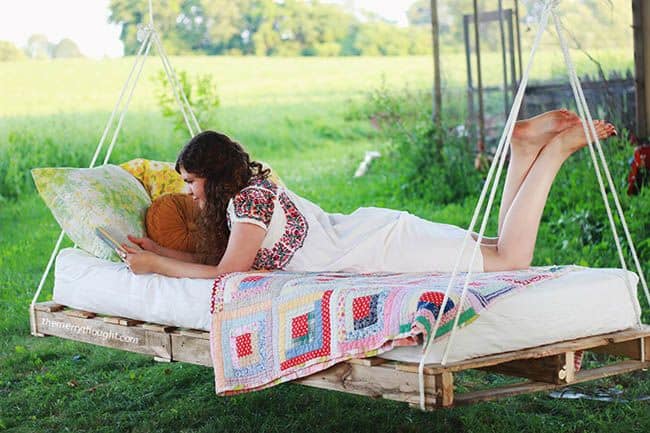 19. KITCHEN TABLE MADE FROM PALLET WOOD PROJECT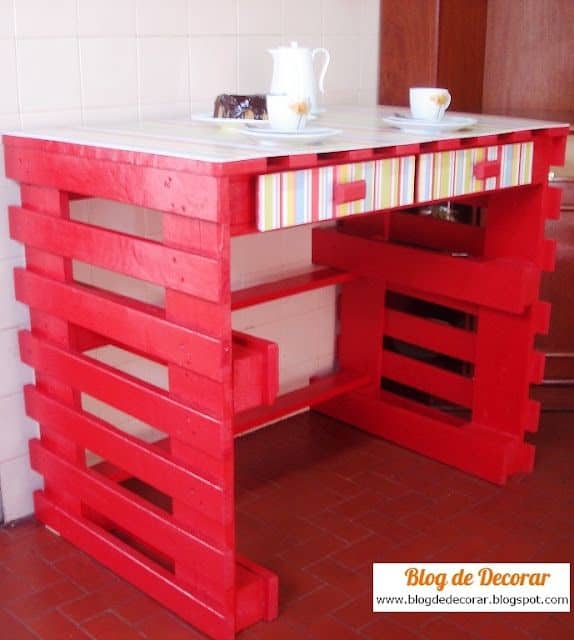 20. AN ENTIRE CABINET MADE FROM ANOTHER PALLET WOOD IDEA
Source: countrywisher.tumblr.com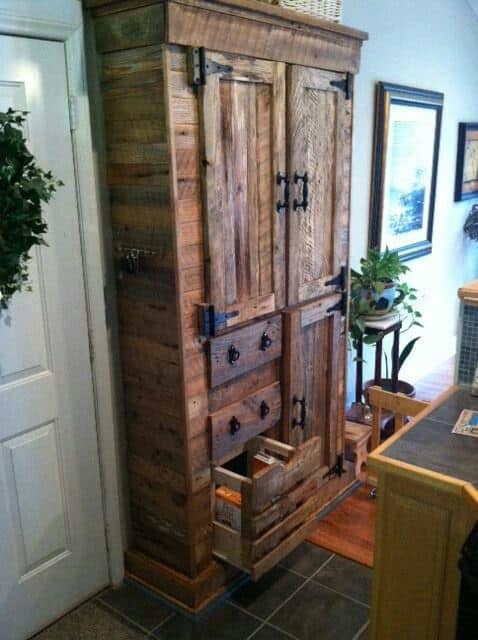 There are tons of Pallet project ideas on the web. Plus you can even purchase used pallets online if you're finding it hard to get them free. If you have any unique pallet ideas, then go ahead and share it with us in the comment section below.