In most households storage tends to be a problem. A recurrent problem that can only be solved with patience and dedication though the optimization of the items used and the way in which every one is stored.
Creative Small Space Storage Solutions That Will Make Your Life Easier, Find Out Where to Use Baskets for Loose Items in Your Storage and 16 Smart and Functional Hidden Storage Design Ideas For Tiny Homes have published previously on Homesthetics all presenting highly ingenious particular options to improve your storage and to this extensive gallery we will add today 19 Smart Examples of Shoe Storage DIY Projects For Your Home. It takes us a a moment to acknowledge and actually admit that our simple shoes can create real storage projects; cast a glance at the gallery below and find the solution that will solve yours.
Smart Examples of Shoe Storage DIY Projects
#1 Use the shelves of a regular storage unit to display them beautifully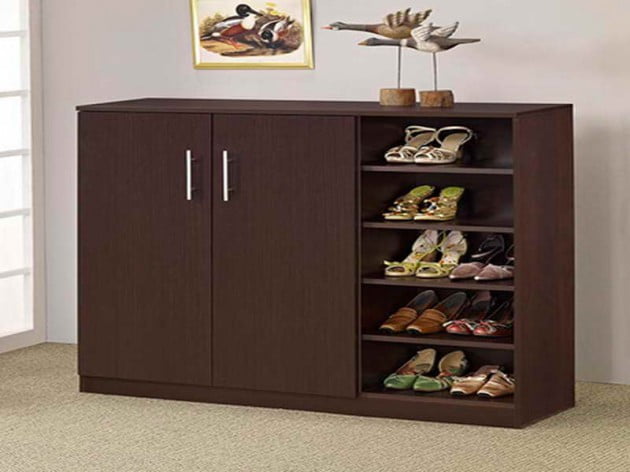 #2 materialize walk in closets for your shoe collection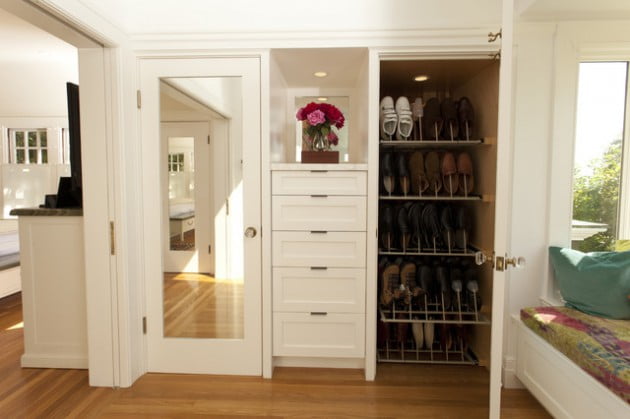 #3 use various shelves in your clothes dresser to store shoes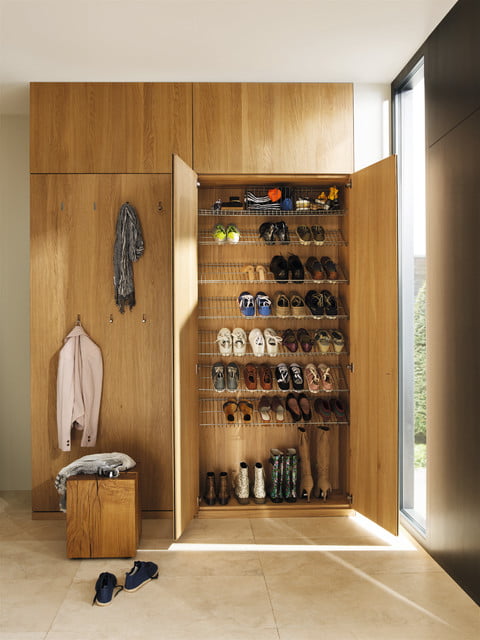 #4 create a shoe display proudly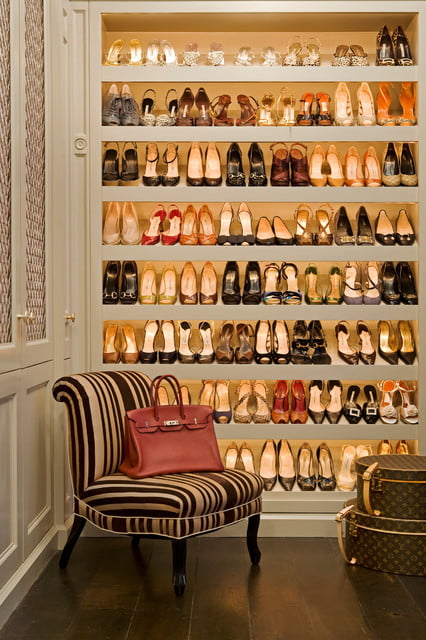 #5 use your shoes as wall art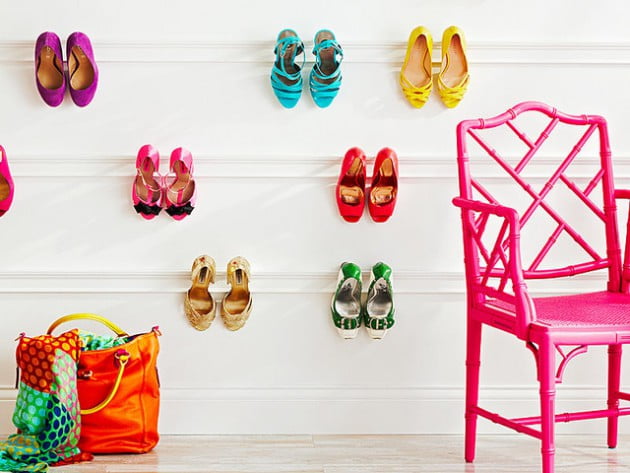 #6 store them in your laundry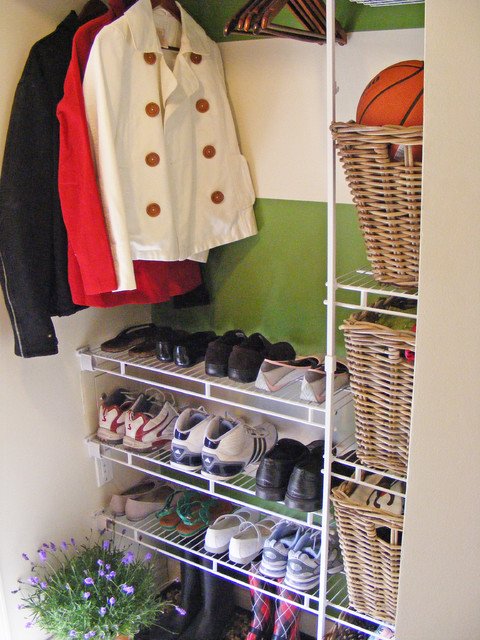 #7 make a rotative shoe display in a walk-in dressing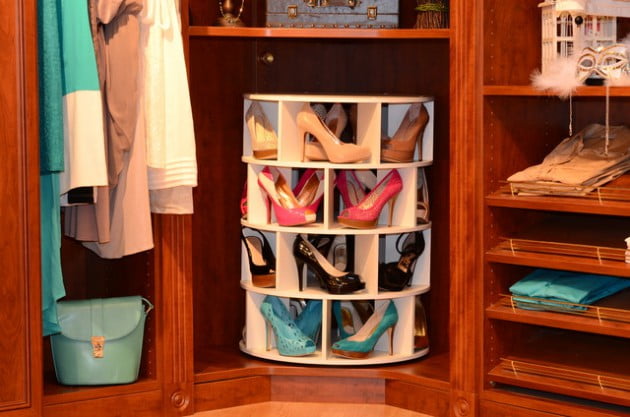 #8 store them in a clean garage closet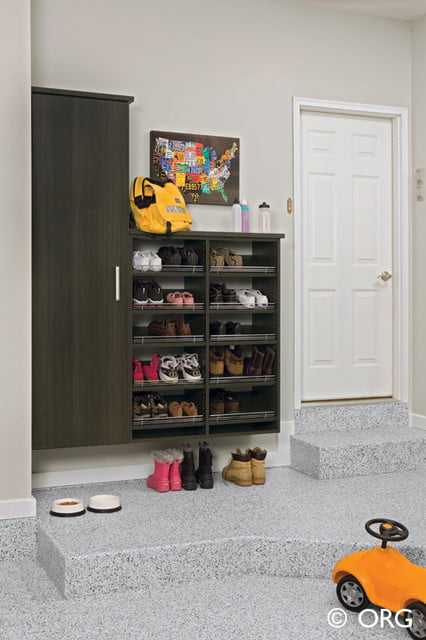 #9 use old furniture to store them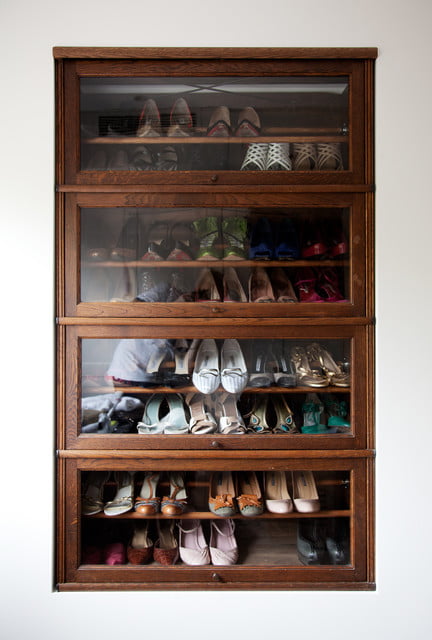 #10 open shelves can work as well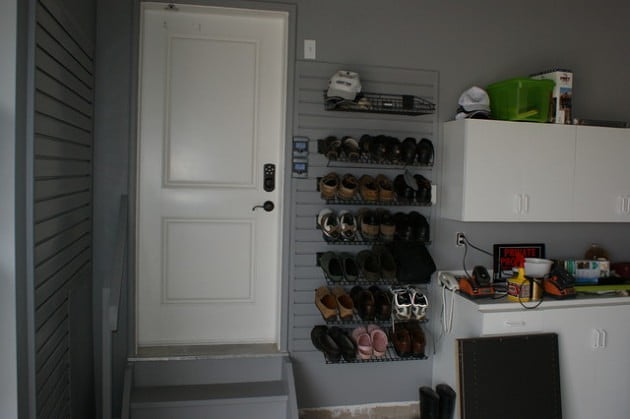 #11 use extended built-in shelving in your hallway to store them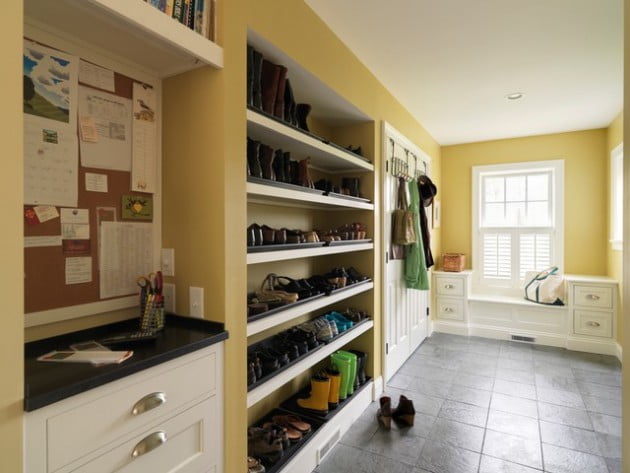 Image via Susan Teare
#12 the high end dressing is an option if space allows it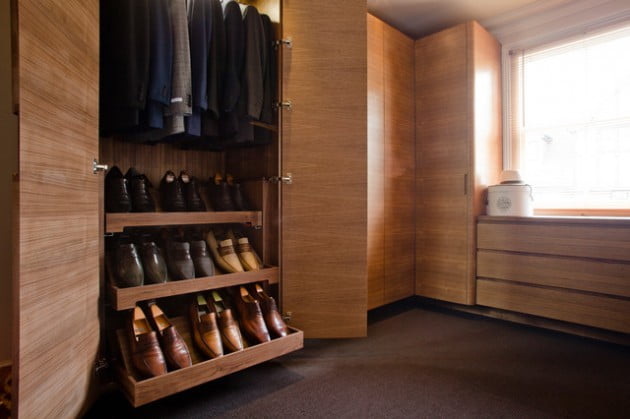 #13 use unused space in your cabinets to create custom pullout shoe drawers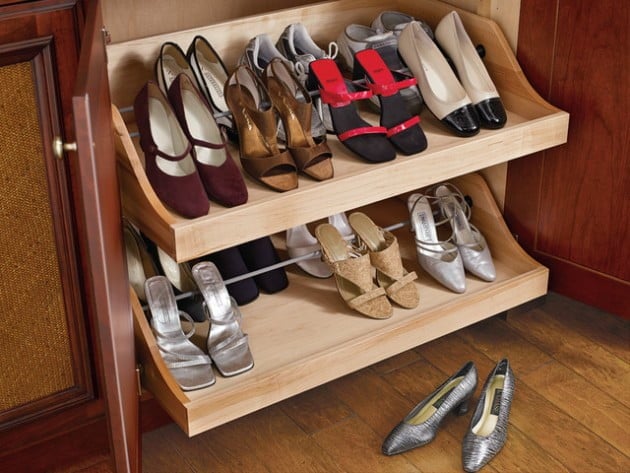 #14 the laundry can always protect your fabulous shoe collection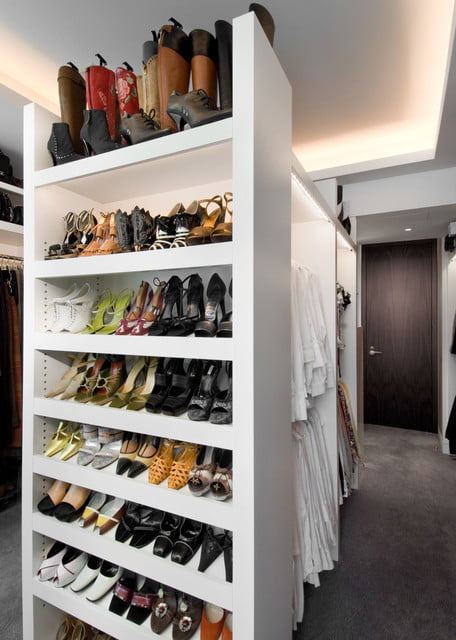 #15 beautifully tier organized closet STORING shoes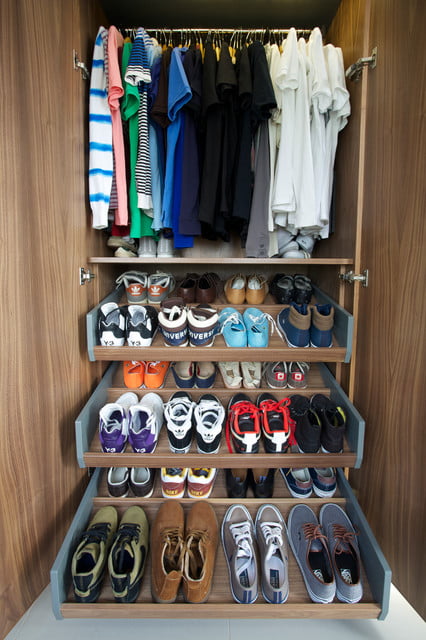 Image via Gregory Davies
#16 use old wooden pallets or file cabinets to create new shoe shelves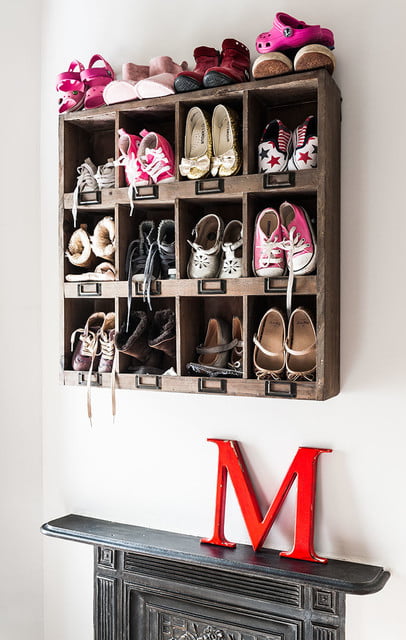 #17 use minimalist dedicated shoe STORAGE that will declutter the aesthetics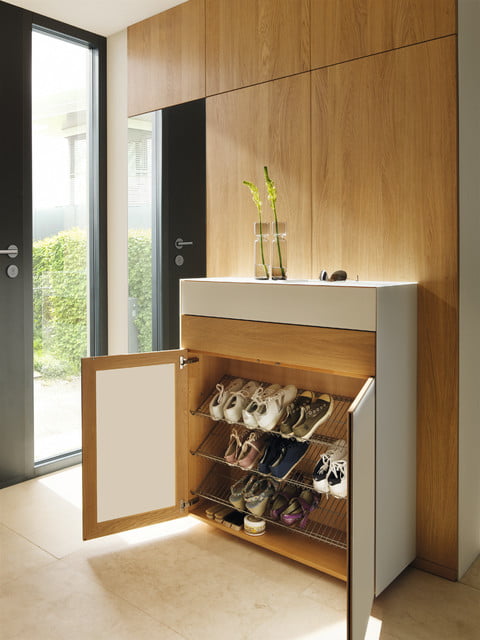 #18 store your shoes in the bathroom beautifully as a happy display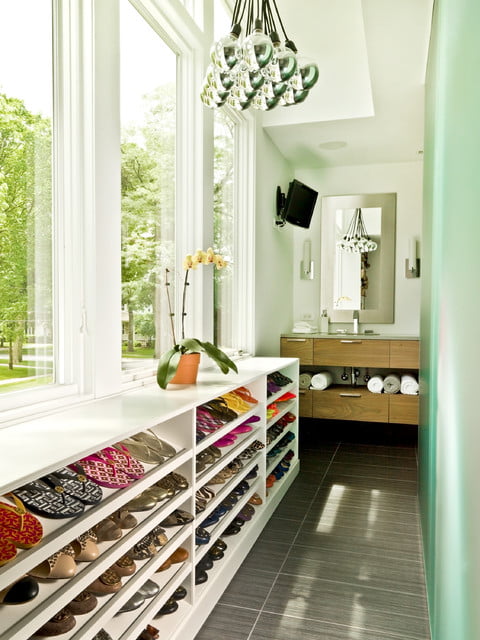 Image via Cynthia Lynn Photography
Shoes are a real passion to certain individuals as the gallery above clearly states. We invite you to leave your valuable feedback on the subject in the comment section below.
Related Articles
14 Best Shoe Cabinet Ideas to Consider
6 Best Shoe Rack Bench | Reviews + Buyer's Guide