Nothing is more refreshing to the senses than to walk into an immaculately clean, beautifully aromatic bathroom that is also dressed in its own color scheme. The traditional bathroom would possibly have a curtain, shower area and maybe a tub for relaxing on those long exhausting evenings. Consider designing a powder room into a shabby chic ambiance keeping in mind that this does not always have to mean an all white decor. The real purpose of course would be to give the room a somewhat antique appearance; this is basically the meaning of shabby chic. An old dresser of course will do, up against a neutral painted wall background. If possible add an oil lamp to the mix and a rug on the floor that has been obviously too worn out to place anywhere else in the house. An old fashioned washroom can be constructed with wooden floors and antiquated chandeliers for a more retro look.
This type of decor may not always be appreciated by many folks reason being people wanting to see newness, brightness and modernized items in their homes. A somewhat distressed form of interior designing must be caught on by someone with an eye, a passion for the outmoded. An outed shower and toilet area can be furnished with other unwanted or used pieces of furniture in your home. A chair or table in a fairly dilapidated condition can be used to store towels, toiletries and other well needed miscellaneous, yet relevant objects. Provided this is not possible, invest in a few antique or shabby chic items that will create the setting you desire. Try using dull and neutral colors if white is not your thing, or consider a washed out lace curtain to place around the plunge bath. Get more information on this topic online to help you decide which of our 18 shabby chic bathroom ideas will be suitable for your home.
#1 Consider An Old dresser near a bathtub for convenient access
#2 imagine a french window directly over a white Jacuzzi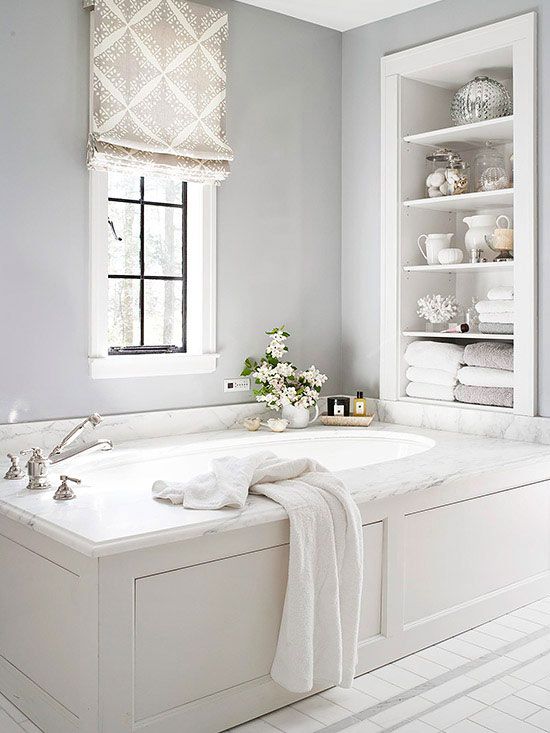 #3 Realize that a coffee table can be used to display fresh flowers under a towel rack
#4 understand that a buff room filled with five or more mirrors will reflect more light
Source: zsazsabellagio.blogspot.com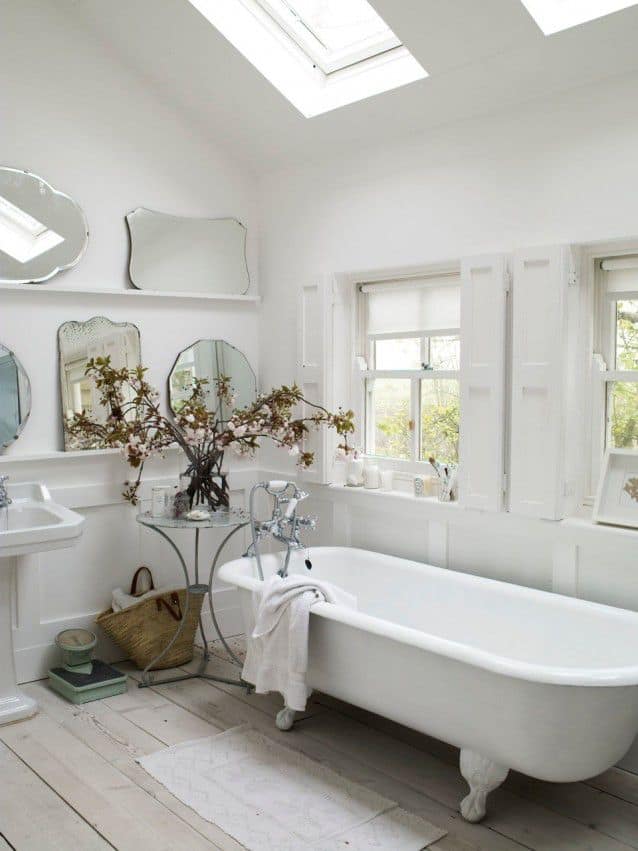 #5 fabricate a washroom with pink and green curtains alongside gold and silver chandeliers
Source: architectureartdesigns.com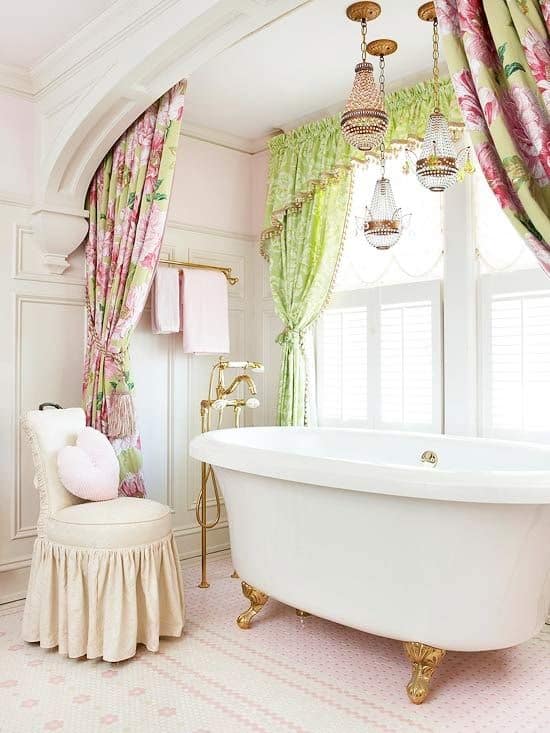 #6 Consider installing lighting fixtures over a sauna bath in an area with white wall tiles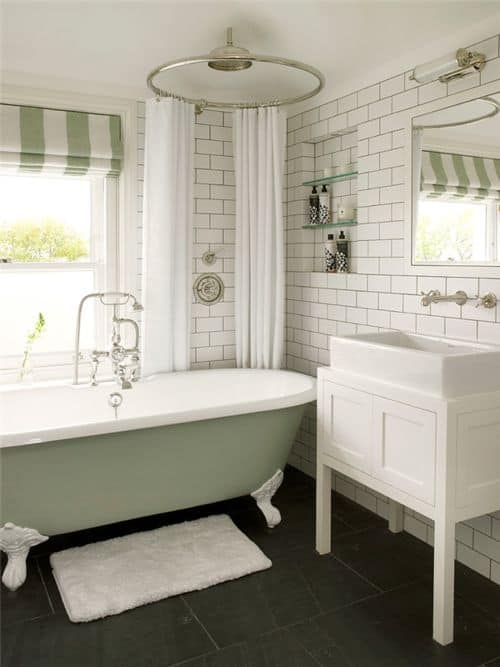 #7 maintain a classic appearance with a bright orange shower curtain made of cloth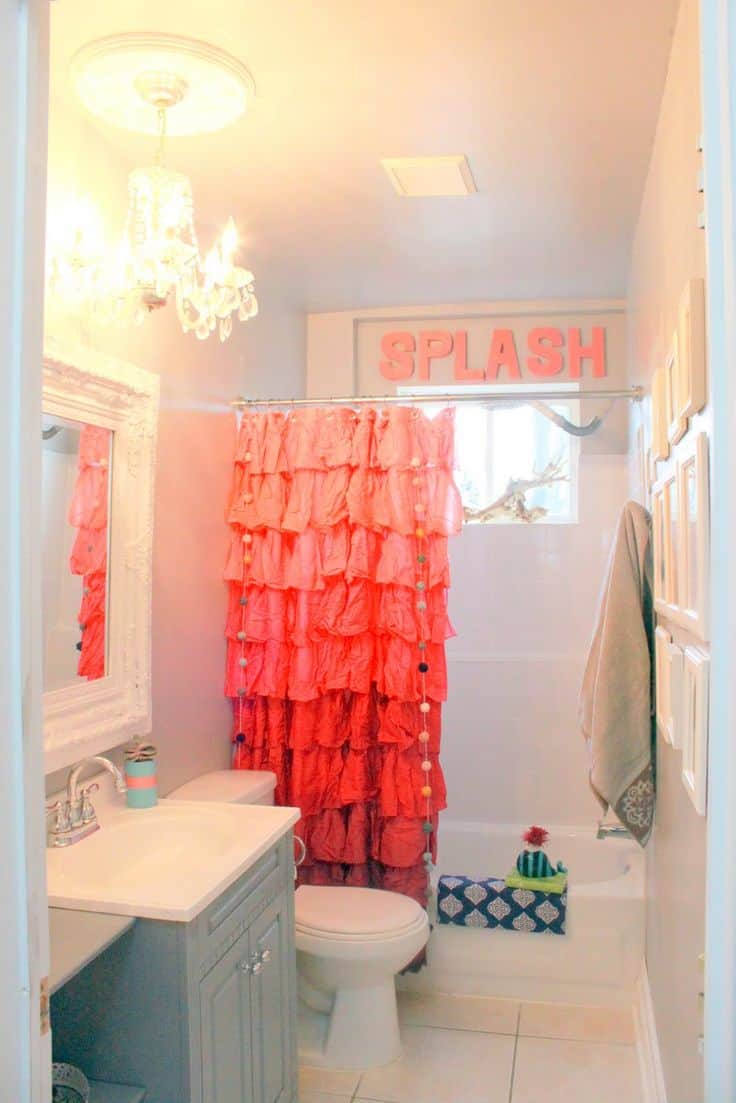 #8 create a vintage interior with an outdated clock and handwoven baskets
Source: ellaclaireinspired.com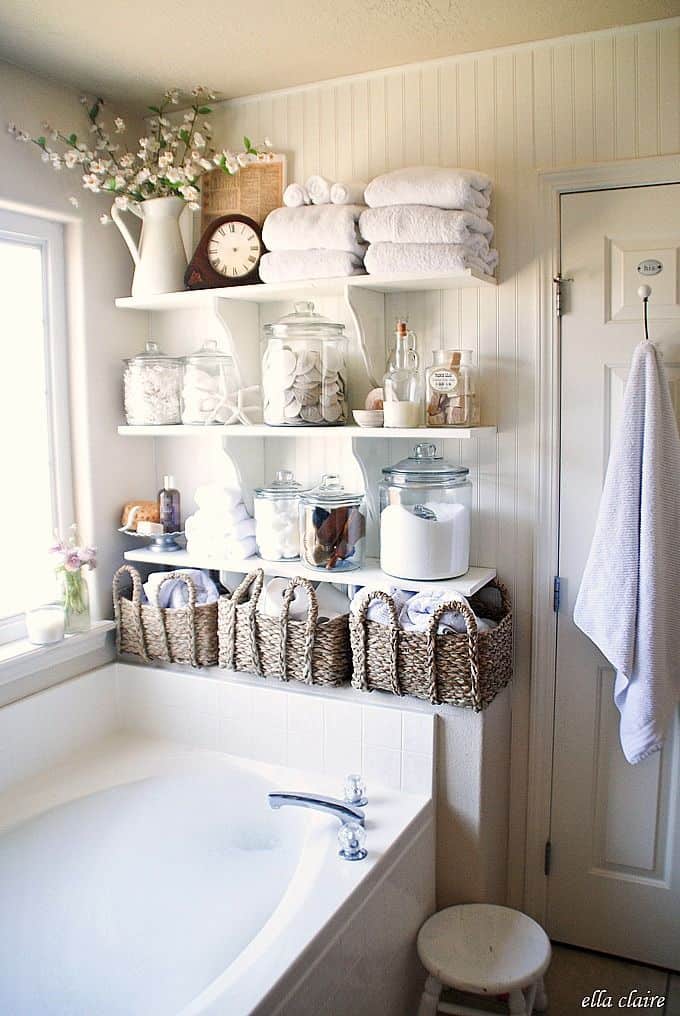 #9 design a washroom with an antique painted cabinet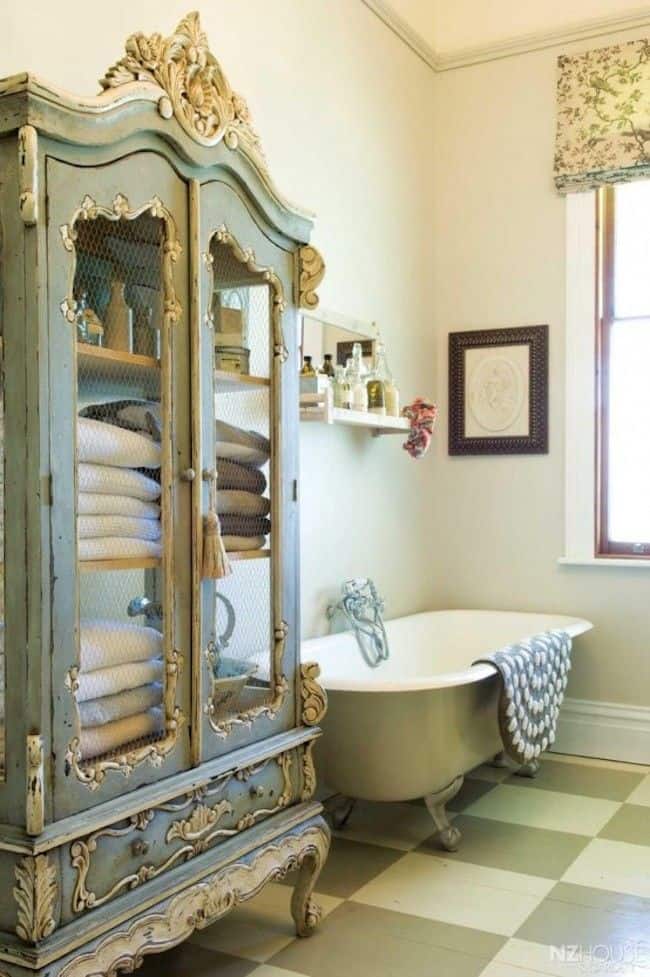 #10 envision the shower area enclosed with crystal CLEAR GLASS
#11 materialize AN ALL WHITE COLOR SCHEME FOR A POWDER ROOM IN YOUR HOME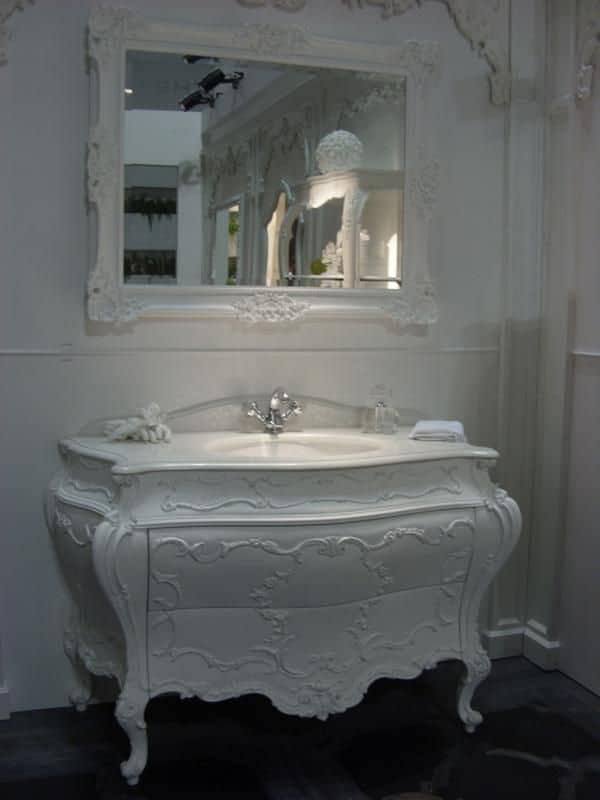 #12 a LADIES MAKEUP ROOM CAN BE DESIGNED IN DARK COLORED WALL PAPER WITH A FIREPLACE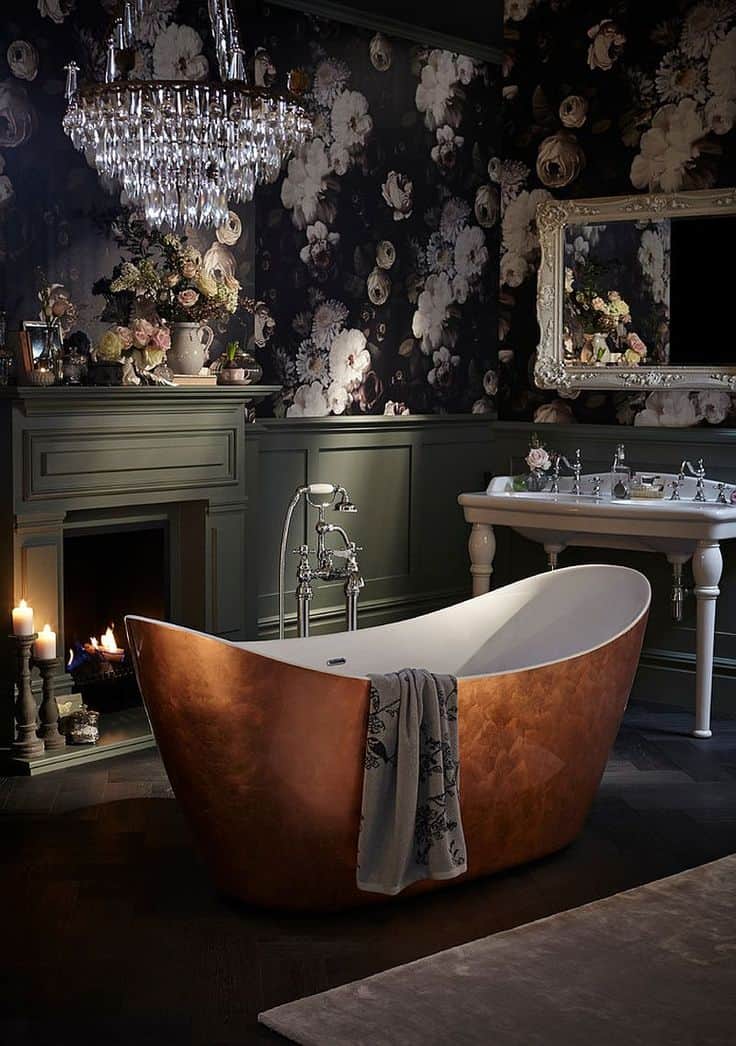 #13 BUILD A RUSTIC COMPARTMENT TO STORE MALE AND FEMALE PERSONAL ITEMS
#14 USE A RED RUG TO ADD COLOR TO AN OLD FASHIONED INTERIOR DECOR WITH A PINK WALL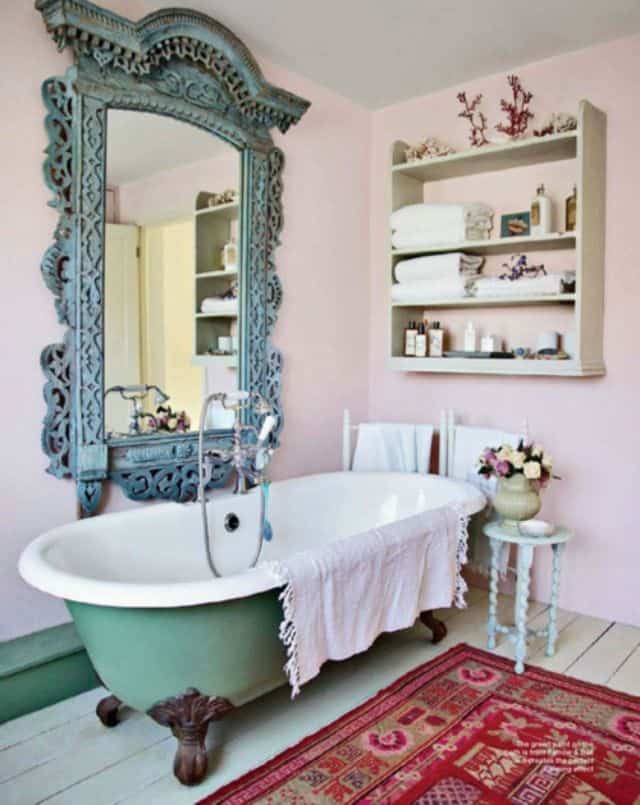 #15 Design a rest area using an old table stand to hold a glass bottle with artificial flowers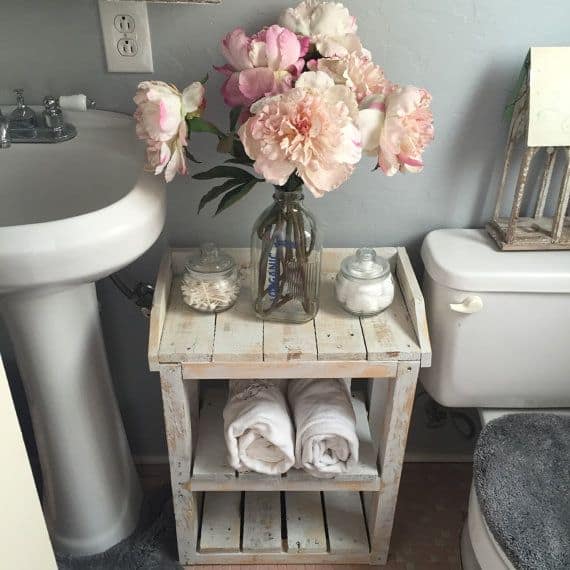 #16 an antique BEAUTIFUL mirror will add elegance to the TINIEST of spaces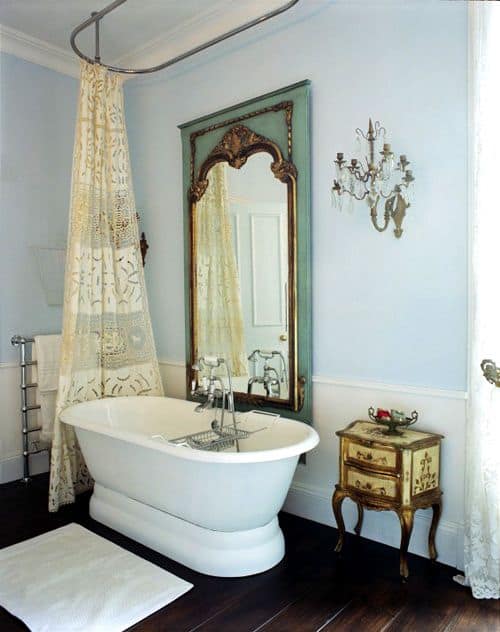 #17 Pastel tones and lots of small delicate items describe the shabby chic decor BEAUTIFULLY
Source: enchanted-barnowlkloof.tumblr.com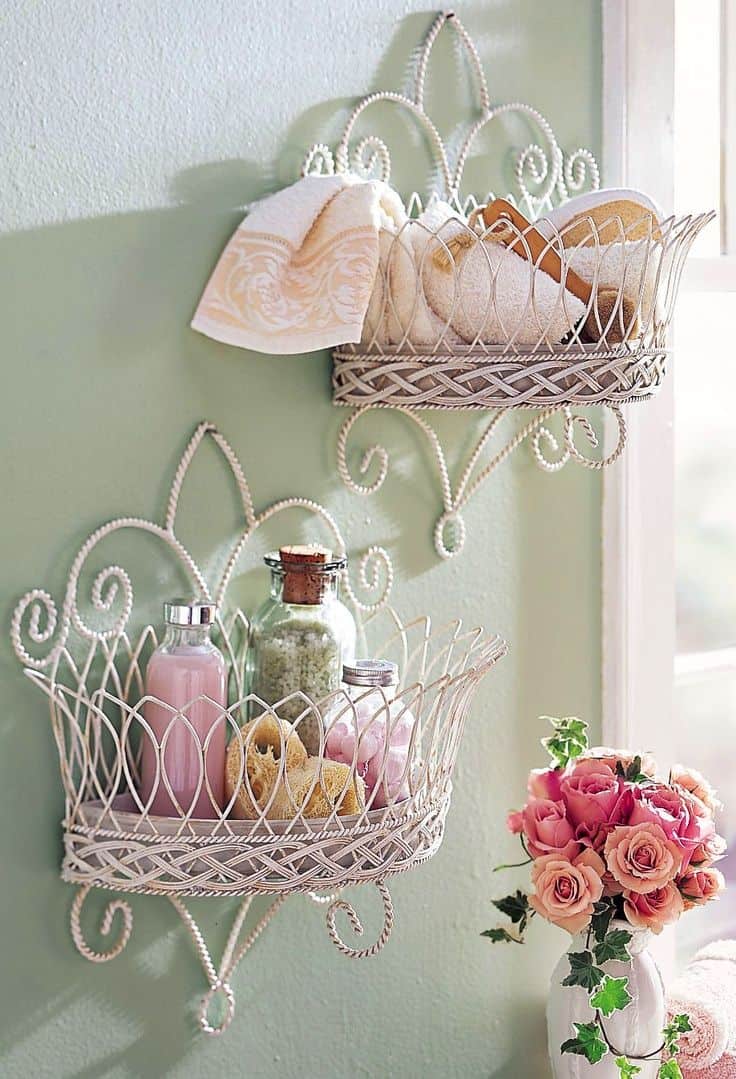 #18 go all the way and choose a PRETENTIOUS white classical theme with a vintage wooden console
Source: decorationconcepts.com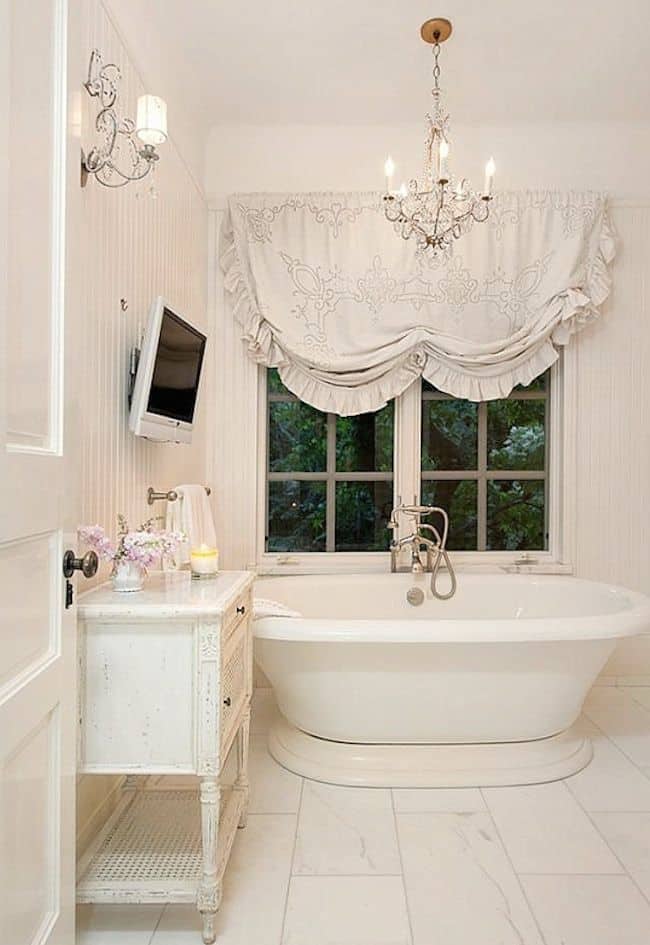 What do you think about the shabby chis style? Is it something you are willing to consider? We invite you to leave your valuable feedback in the comment section below.