Parents usually want to welcome their children with the best cribs that offer comfort and protection against nasty insects. While putting up a net over the crib is ideal, going beyond and having a crib canopy is still a lovelier idea. Crib canopies, as the name implies, are roof-like crowns or structures that hold light draperies. These crib canopies are not just for baby girls; there are designs that can fit even a baby boy's room.Cast a glance.
Crib Canopies Perfect For Your Nursery Design
1. the classic white for the classic crib canopy
White is a classical color for crib canopies, especially for drapes. It's clean, pure and innocent- much like your little bundle of joy. A white crib canopy is perfect for any baby girl or boy and can fit any design or theme for the baby room.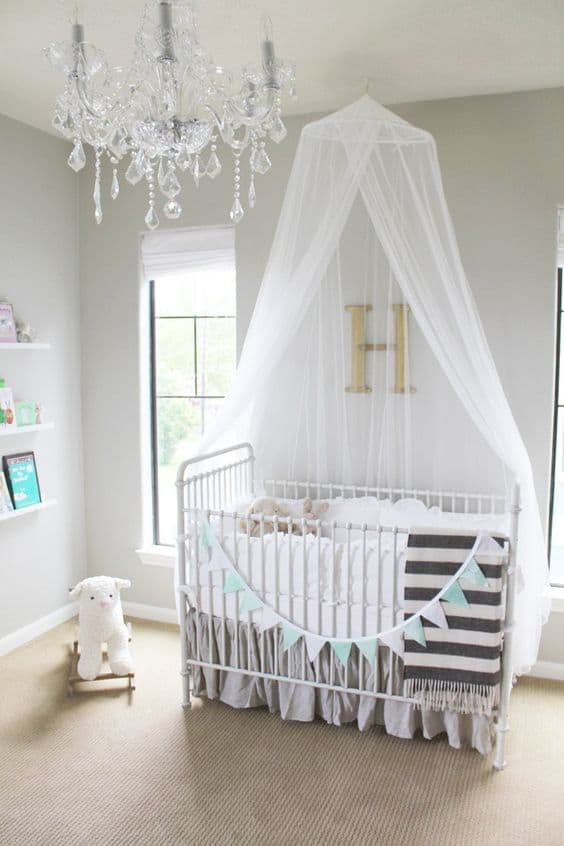 2. taking the initial in consideration
Crib canopies can be more interesting and stunning with girly designs, but having an initial of the baby's name as an accent for the crib canopy makes it even better. This makes the crib and the whole room more personal and creates a warm welcome for the baby.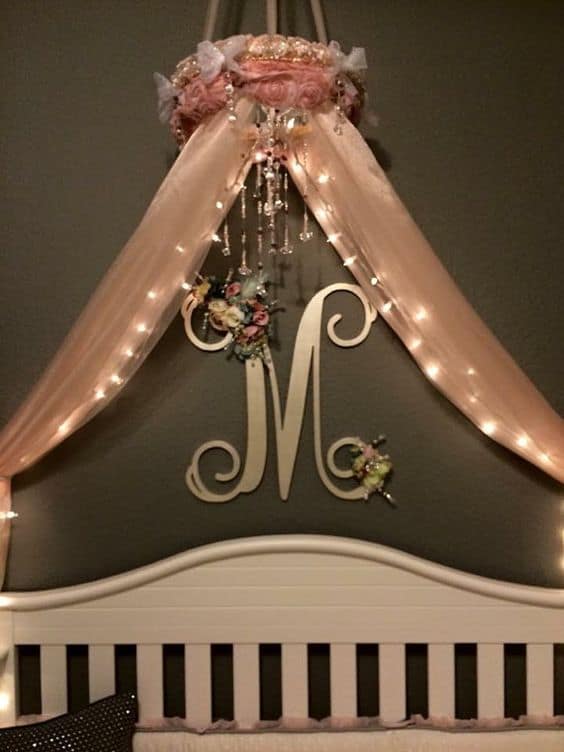 3. lovely mix of pink and gray
Some people may think that gray may be a boring or inappropriate hue for a baby's room, but this design says otherwise. Pink goes well with the background that gray creates, making it more stunning. Gray is also a soft hue, which is still refreshing for the eyes.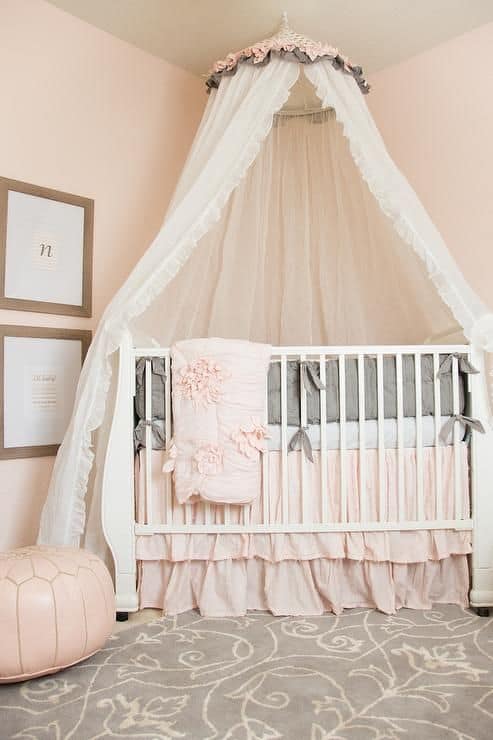 4. golden canopy for extra shine
This crib canopy in golden hue makes it majestic and an adult would definitely want to have it for their own bed. The gold hue is not strong and stands out from the teal background. The pretty chandelier sealed the deal for this design.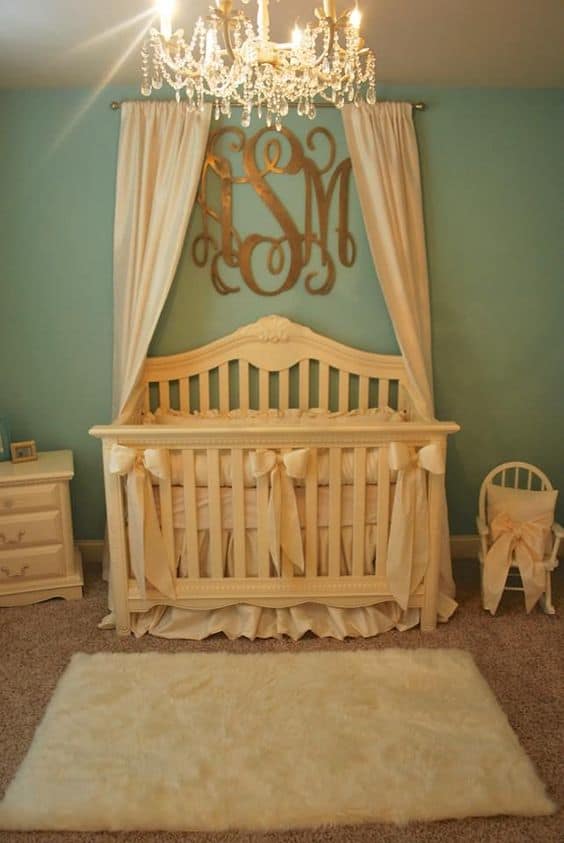 5. always lovely in soft pink crib canopy
Girly soft pink is always one of the first choices for baby girls, and it's no wonder why. It's a great alternative to the usual white but not as plain. Soft pink in crib canopies also makes the room look cuter.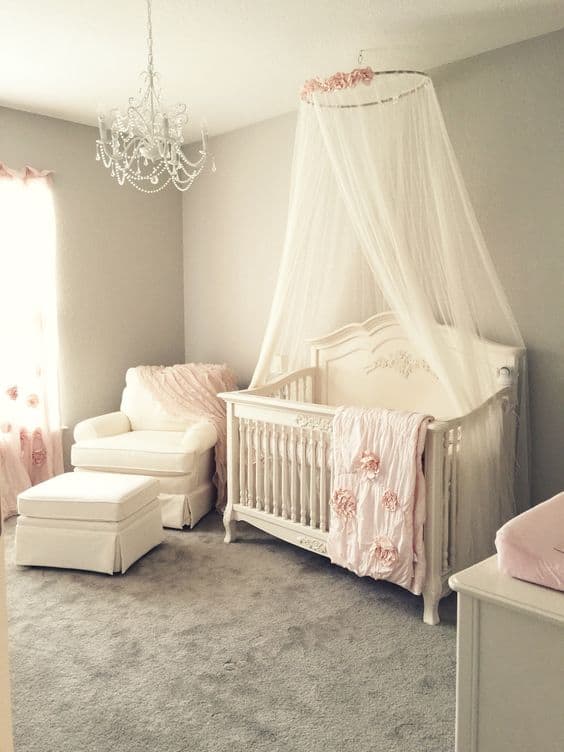 6. flowers and frills for a baby girl crib
To make a room even cuter and more appropriate for a little girl's room, adding dainty flowers in soft colors and lovely little frills can be a great idea. The frills give the draperies an edge, the flowers give the canopy a lovely crown and the mix of pink hues makes the whole crib canopy a stunner.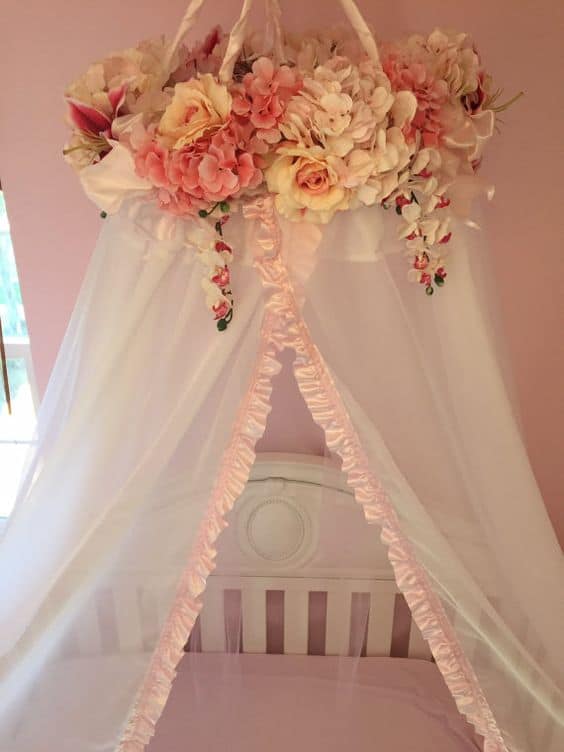 7. slumber under the moon and the stars
While many will focus on the crown of the crib canopy, adding a little detail like a mobile on the canopy can create a big impact on the whole design. This fun addition to the crib canopy can make a little one curious and giggle in delight during the day and becomes a lovely guardian at night.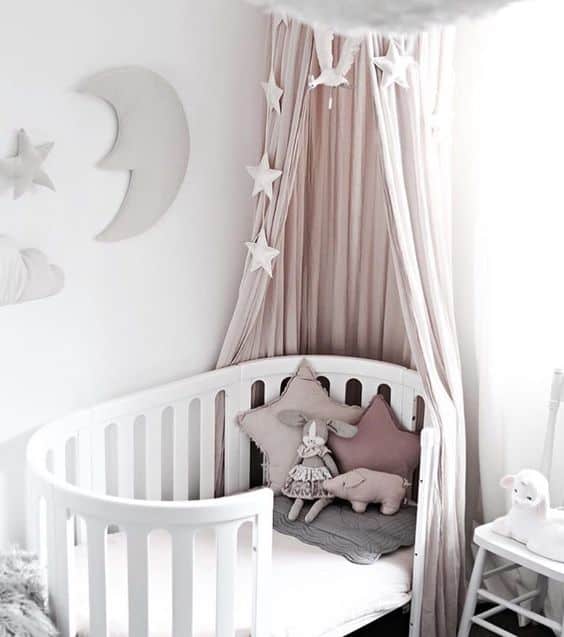 8. crown of large flowers and dainty floral mobile
This design is another great idea for a crib canopy with a mobile. The use of larger flowers on the crown makes the canopy stand out, while the dainty flowers for the mobile create a dreamy decor for the crib. The light colors used are refreshing and clean.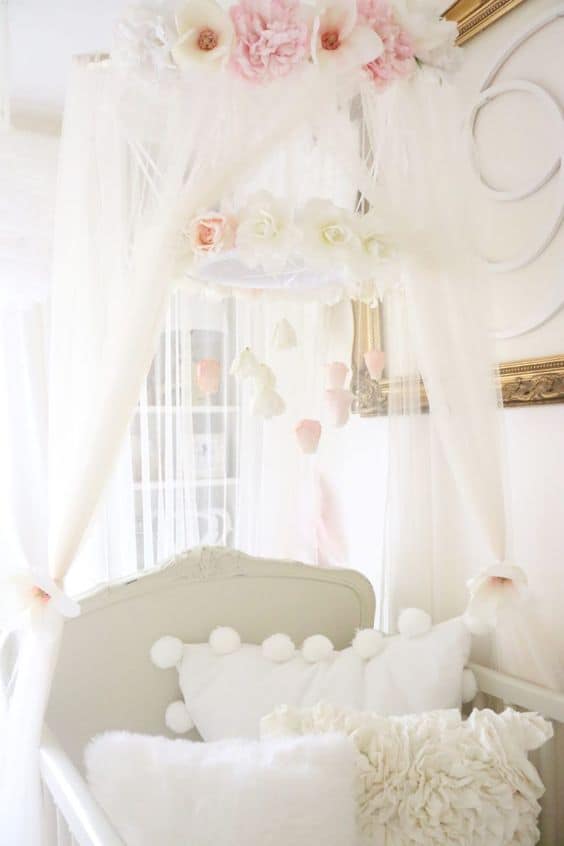 9. canopy crib made for a prince or a princess
Once a baby is in the house, he or she needs to be treated like a prince or a princess. This canopy crib is simple yet displays a beautiful design.It also does not compromise the function of the canopy crib and definitely makes a clear statement on who is the princess or prince in the house.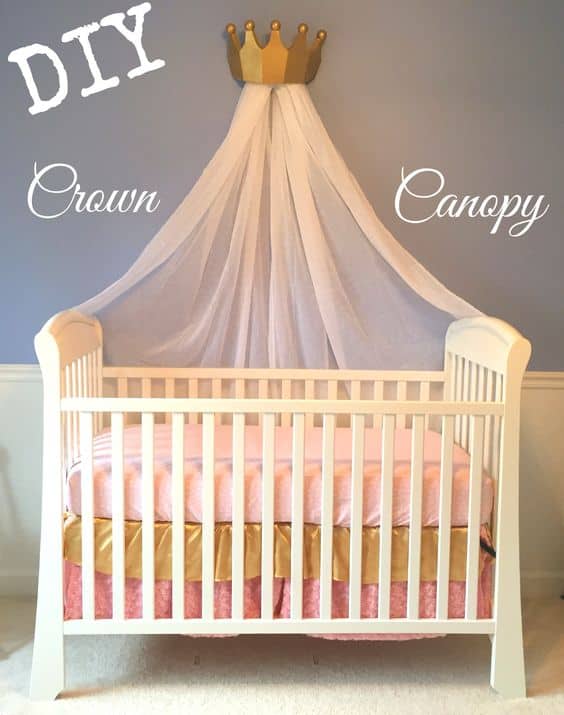 10. fluttery wings of dainty butterfly mobile
Crowns and flowers are lovely, but another perfect design for a canopy crib is a butterfly mobile. It's pretty and has a dreamy effect on the crib. It also stands out from the dark wall and the complements the white draperies.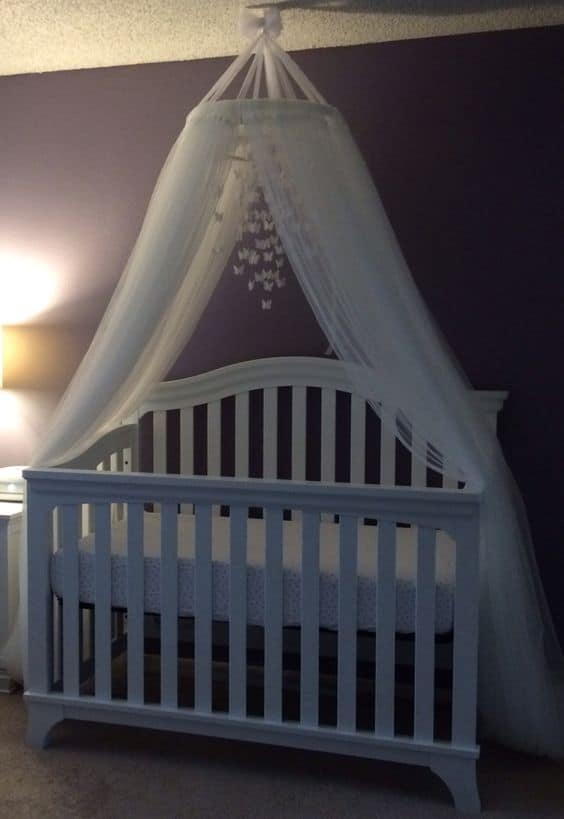 11. going a little dark is never wrong
An infant's room must be light and should have white or a similar finish or decors to maintain a neat and clean look, but going a little darker is not at all a bad idea. This set up goes well for baby boys and will definitely be stunning when the crib canopy drapes from the ceiling to the floor. The darker drapery helps your kiddo sleep better.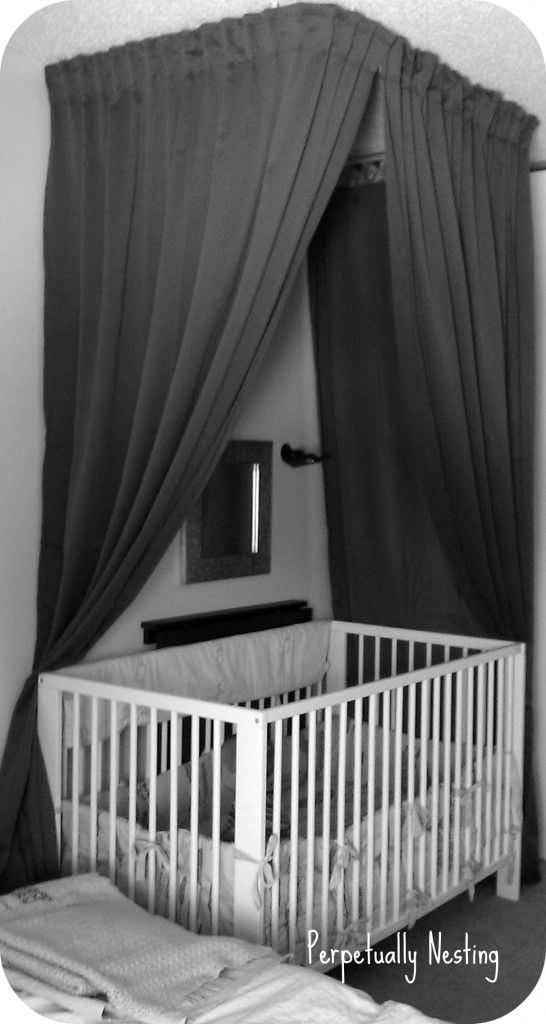 12. gorgeous effects of earth-tone flowers and fairy lights
With so many pinks and girlish hues, a lot of people would think that having other colors may not work for flowers, but this is not true especially for earth tones.The earth-toned flowers on this crib canopy are just as dreamy as other girly colors. The fairy lights and hanging gems also help maximize and highlight the stunning beauty of this crib canopy idea.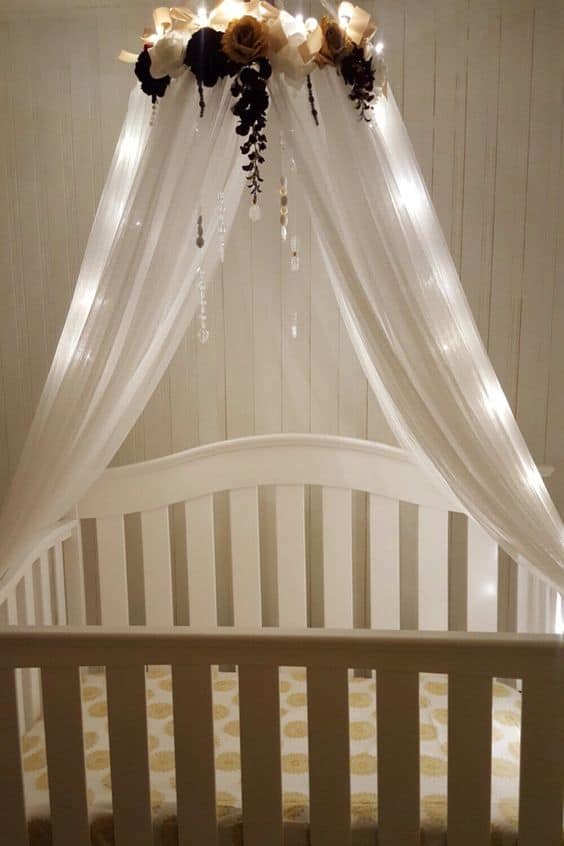 13. choosing something that is not in circles
The crowns of canopy cribs are often circles and this is not at all bad. However, having A canopy crib using posts is an alternative that can be used for any theme of the baby's room. This crib canopy idea creates a different take on cribs canopies and can also attract people who want to have full coverage of the crib without compromising the style of the whole room.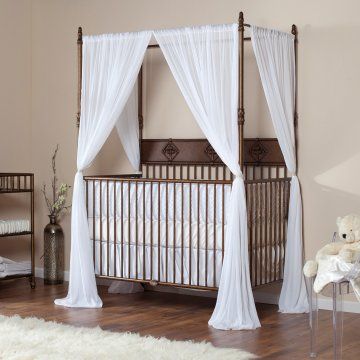 14. allowing nature to lend its natural beauty
The neutral colors of nature are a sight to behold and this is why using them inside a room for little ones make the whole setup worth the try. The mobile made from sticks and feathers makes the whole look of this canopy crib beautiful beyond words.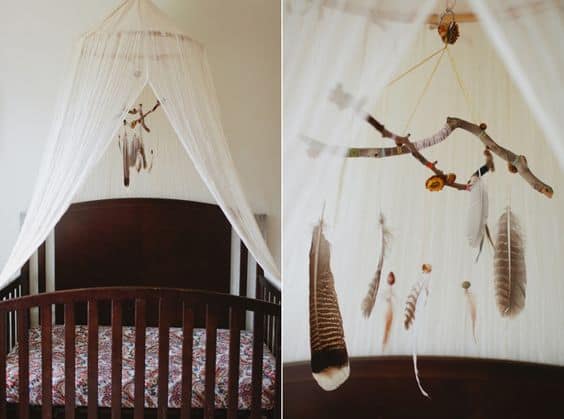 15. pastel colors for standing out and loud
Pastel colors are fresh for anyone's eyes and very ideal for an infant's room. When  it comes to crib canopies, these hues make the crib more comfortable to sleep in.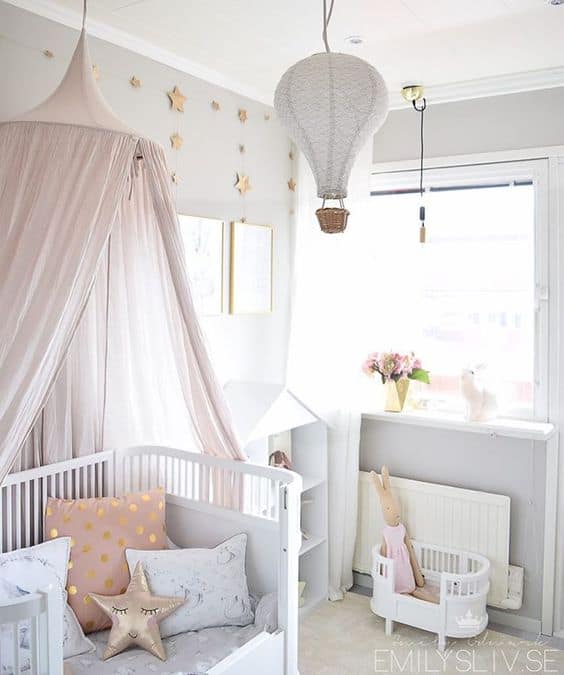 16. darker canopy made lovelier with fairy light
Just like lighter colored canopies, dark canopies are a wonderful combination in mixture with fairy lights.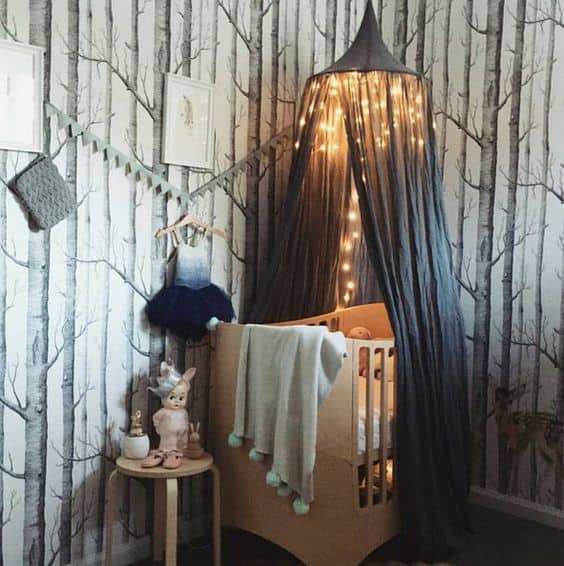 17. earthly tone and fairy lights over classic crib
Neutral, earthly tones are unusual but still a great alternative for the white, pinks and pastel colors. These tones, like this brown crib canopy, can be used no matter what the gender of the baby's is.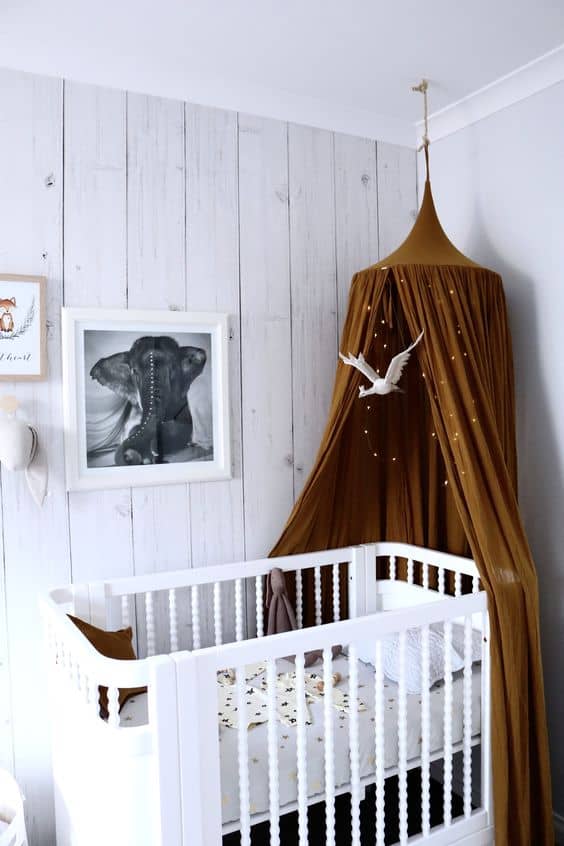 18. let the baby catch wonderful dreams
Dream catchers are known to be made by mothers and grandmothers as a charm to ward off evil dreams and attract beautiful ones. It is not only a lovely sight on the window, it is also lovely to look at on a crib canopy.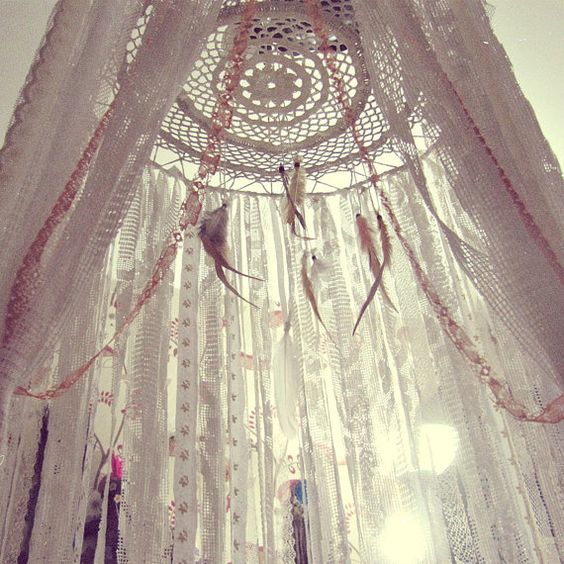 Have you ever built a crib canopy? Feel free to share your thoughts in the comment section below.