The front yard says a lot about the homeowner, a well-kept nicely landscaped front yard means an owner that sees to it, one that offers to his guests, to pedestrians and the entire community something that they`ll enjoy, something emphasizing the environment, a beautiful front yard. The space in front yards differs and there are some which seem too small to be landscaped and yet some succeed beautifully even with the smallest plots. A list of small front yard landscaping ideas has been built to aid you in creating something lovely, a beautiful first impression for guests, family, friends and pedestrians alike.
Small Front Yard Landscaping Ideas  
1. bring on the greens for display
Green is a color that is ever so common in gardens and yards that never goes out of style. Whether it's the grass, brush or trees, the different hues of green create a lovely background for flowers of strong and dainty colors. Green is also fresh, relaxing for one`s eyes and mind.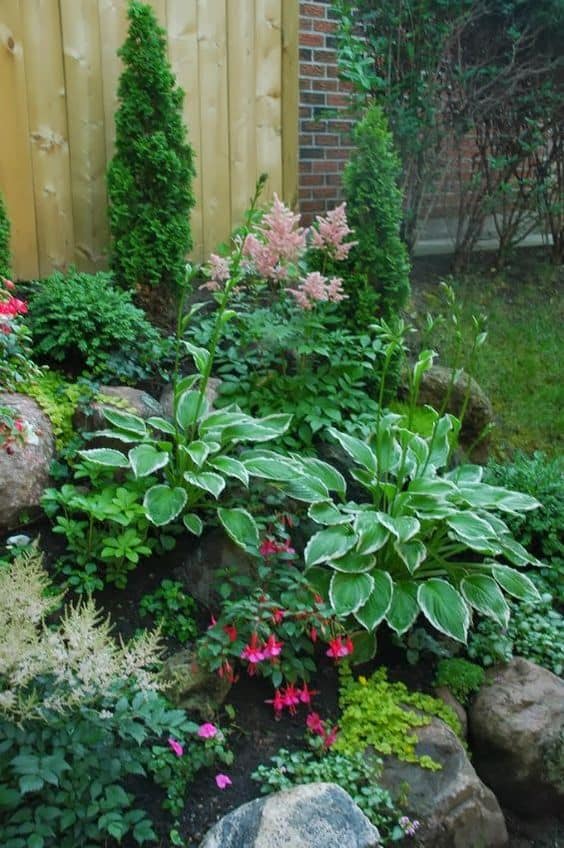 While others prefer larger plants, colorful succulents are options that will brighten up a small front yard. Displaying a mix of colorful succulents on a decorative pot brings color to the usual green front yard. Succulents are also relatively easy to maintain and can be transferred to different pots and plant boxes easily.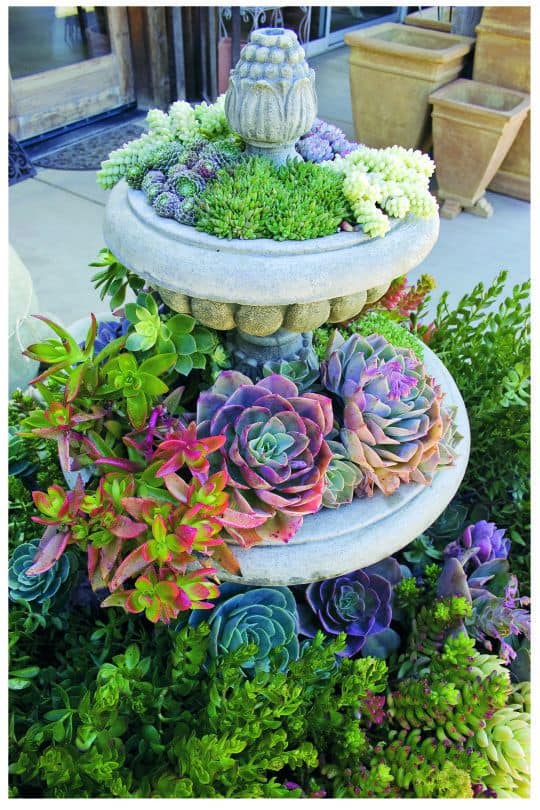 3. using the corner in use
Small front yards should be maximized but not overcrowded with plants. Center and front are great places, but corners of yards can also be used for creating a stunning design. A mix of stones, trees and bushes will liven up the yard and will provide a beautiful accent on the front yard.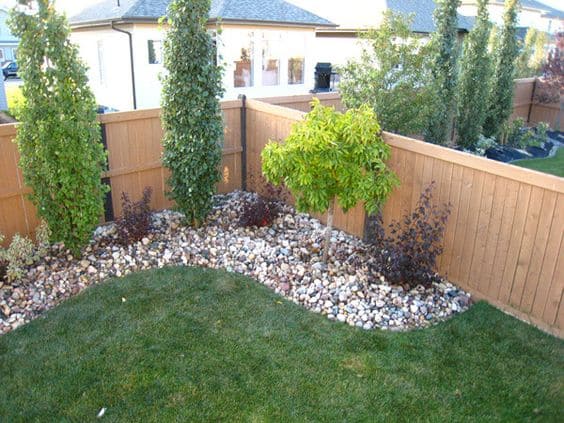 4. fill in the grass for the perfect lawn
A perfect lawn can create a lovely backdrop for other plants as well as other decorations for the front yard. The solid green of the grass can help other colors pop from the rest of the display in the front yard. A clean lawn also makes the front yard more attractive even when it is smaller than other usual yards.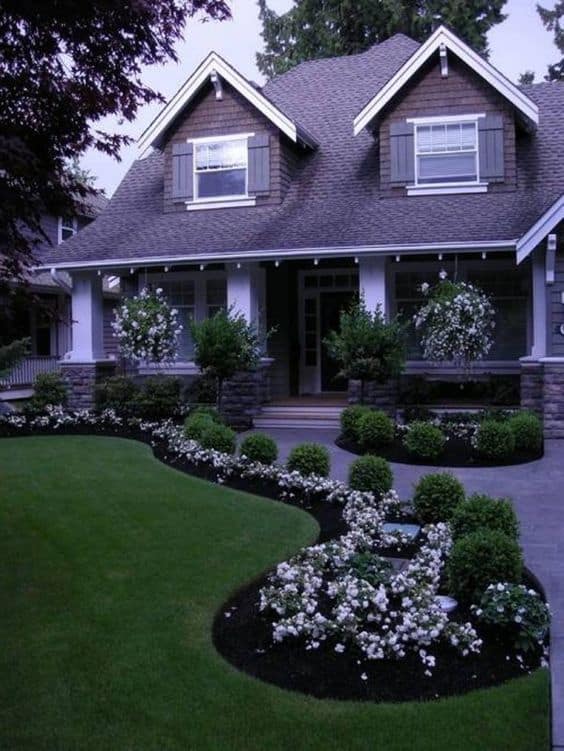 5. display of stones in different colors
Plants are not the only decorations small front yards can display in terms of landscaping. Stones or rocks of different colors can be used in landscaping small backyards. Some would use small rocks but larger rocks can be used for edging small front yard landscapes.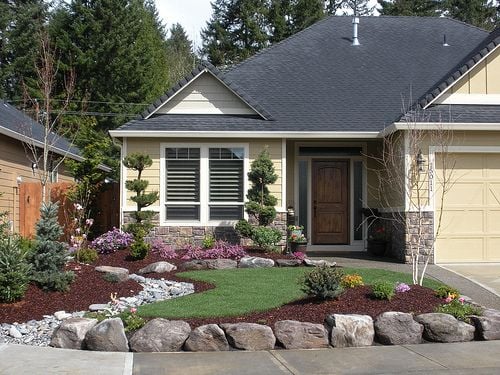 6. azalea beauty against the greens
There are plants that can stand out because of their color. One very common plant with dainty colors that stands out easily from all the greens of the backyard is the Azalea. Azaleas are also easy to take care of and do not grown much, making them ideal for small spaces.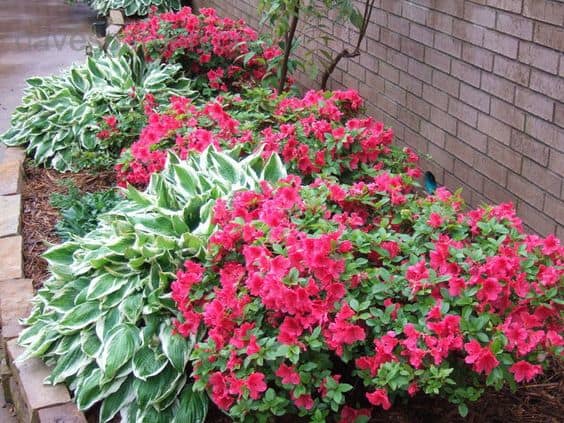 7. seeing all the lovely red
Red stones, red bricks and red flowers. It may sound like a bad idea, but sometimes mixing and matching works just fine. The red stone makes all the green pop and will make anyone stare at the plants on the landscape. Even a small front yard will look bigger with this kind of combination.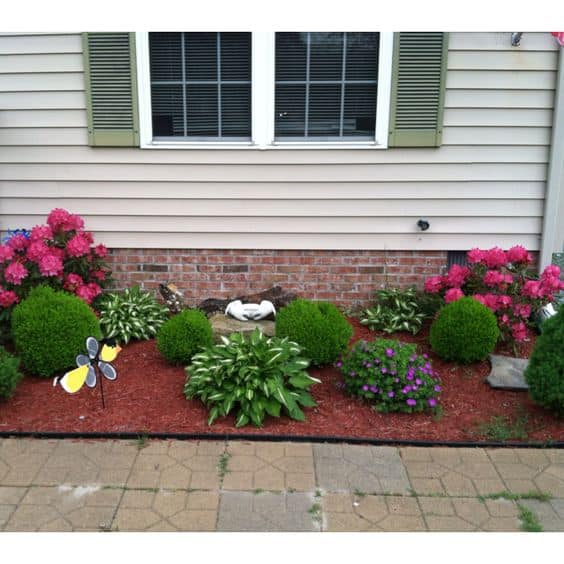 8. bring in the big bromeliad for the landscape
Small front yards do not equal small plants. Small front yard landscaping can make use of larger, ornamental plants, giving an illusion of an extensive space. Bromeliads are ornamental plants big and colorful enough for creating this pleasant small front yard landscaping.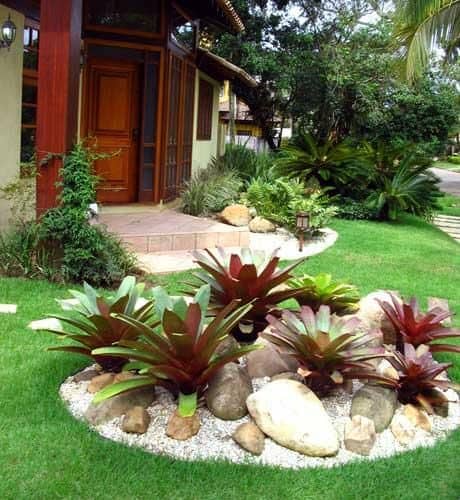 Landscaping smaller yards can have an advantage especially since edging will also be easier to design and will only require a few items to create a stunning clean effect.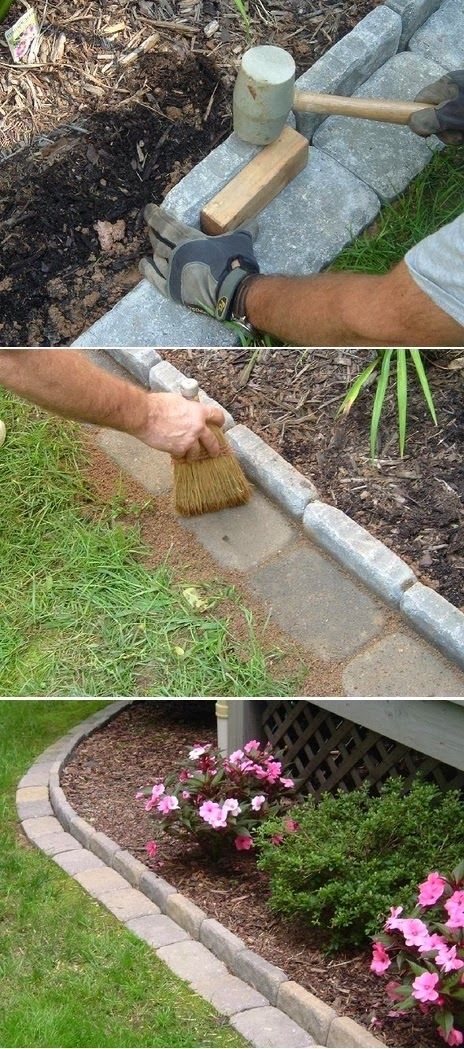 10. diversity in small spaces
Small spaces may look unfit to have a lot of plants cramped in one place, but this will simply depend on how a space is used and what plants are used. A larger plant with smaller flowering plants scattered around its foot will still look lovely.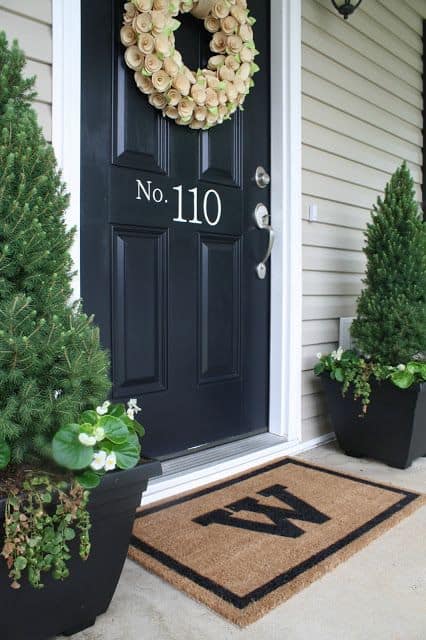 11. taking advantages on plant boxes
When the front yard is a little too small, plant boxes will come in handy when landscaping. This will add a little layering effect on the front yard rather than just having the landscape on the ground. The dainty flowering plants create a dreamy effect on the plant box setup.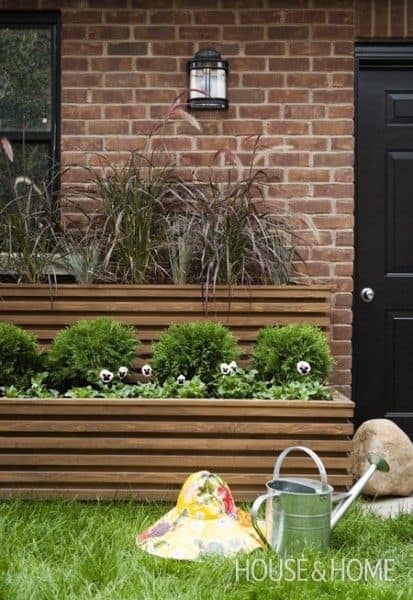 12. create a lovely landscape from mixing and matching textures
A mix of materials and plants looks stunning when set right. The added texture and details by the stones and bricks are the perfect background for the lush greens used in this landscape.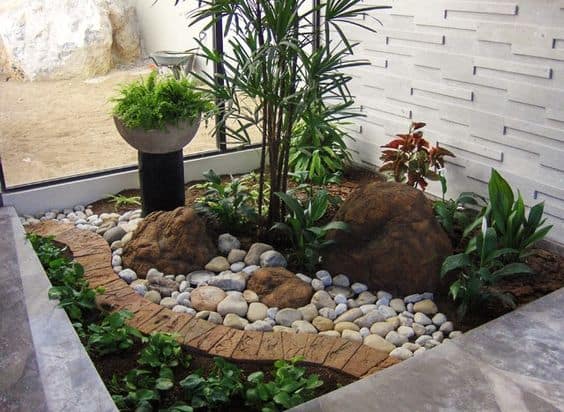 13. mixed borders of different colors and features
The layered effect on this landscaping idea is simply attractive. The different colors of these plants and the different heights create a refreshing mix.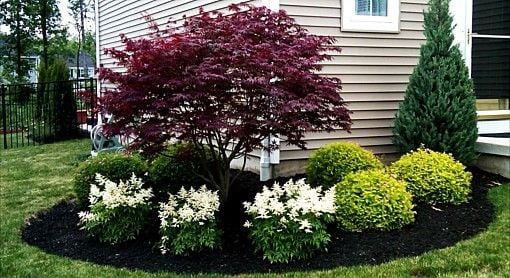 14. stone slabs edging and stunning flowers
Stone slabs on raised beds are simply perfect in this small front yard landscaping idea. The mix of red and white tulips with the soft colors of the stone slabs can make anyone stare in awe.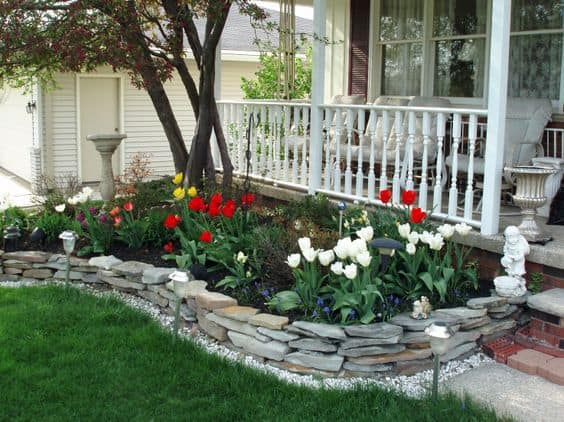 15. creating art in small front yard landscaping
Curves and swirls in different colored stones and textures create a stunning effect on a small backyard. The different plants scattered within the patch of swirls and curves create the perfect bed for the landscape. This landscaping is common for most Japanese gardens and has caught much attention in today's trends.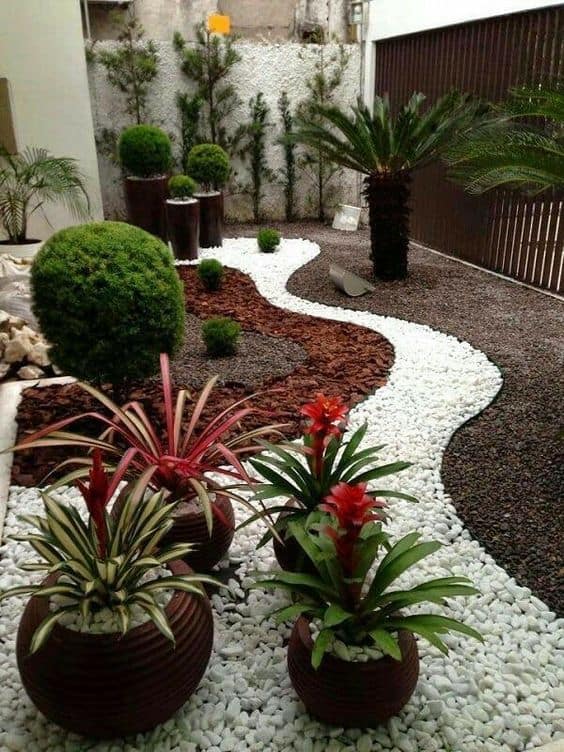 16. adding more than stones and plants
While stones and plants are lovely decorations, adding something else can make a front yard landscaping unique and appealing. On this simple landscape, the small patch of stones with a "burnay" jar surely stands out from the rest of the landscape. The flowers also pop out from the red mulch.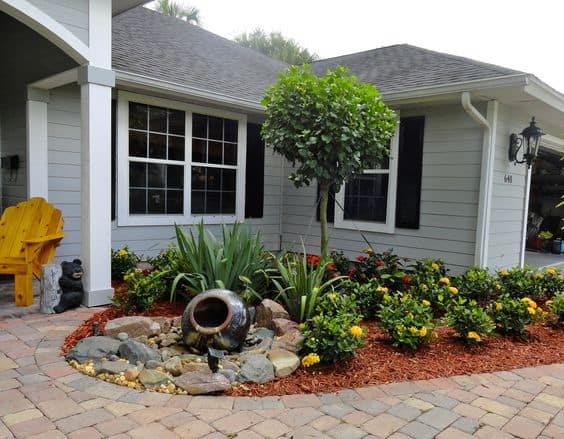 17. simply surrounding the larger trees
When larger trees are already present in the front yard, adding smaller flowering plants around each tree is already a landscaping idea. The flower bed will create an attractive effect on the tree and the whole front yard.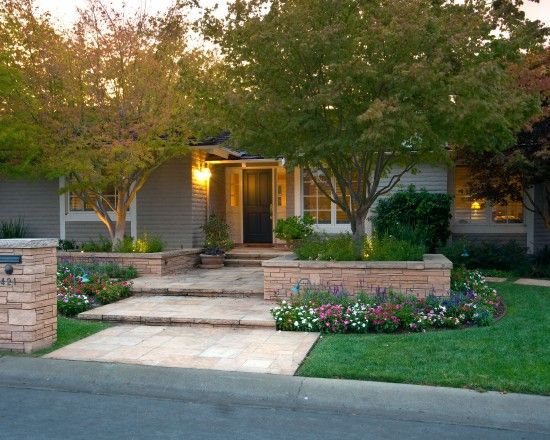 How does your front yard look like? Feel free to share your projects in the comment section below.
Related Articles
47 Insanely Unusual and Cool Mailboxes For Your Home