When it comes to attics, this space is usually a residual one, a result of the architectural shape of your roof. But to a creative and practical mind an attic is a treasure in disguise, a space awaiting transformation and a glimpse of magic. Forget the dusty corners filled with spider webs all of us imagine when we think about an attic space. Imagine open spaces fresh vibrant with daylight, large windows, green rich plants and a cozy relaxed atmosphere where you can disconnect, relax, rest or let your creative juices flow. 16 Incredible Transformations And Uses For An Attic Space have been featured below, all putting the idea of a dusty scar attic to rest. We invite you to cast a glance at them and to rethink the way you are currently utilizing your attic space. Who knows what surreal transformations the space will allow you?
1. adding wide windows will transform the attic from a dusty space into a fresh open lounge
2. let your kids experience and create a bond in a common bedroom
3. hang up a hammock and relax with a good book
4. transform your attic into your master bedroom
5. the perfect nursery could fit here
6. add GREENERY and create a boheme appeal
7. create a spa like bathoom
8. have your own library hidden in the attic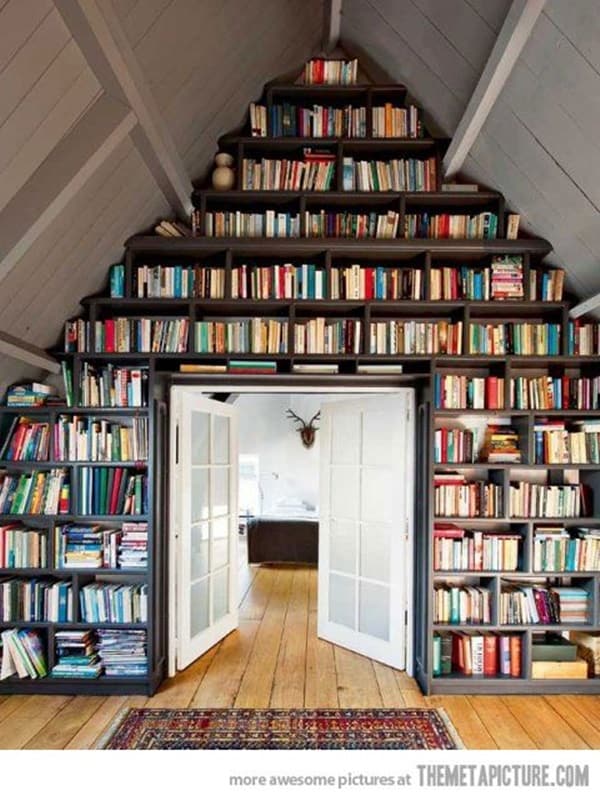 9. create a relaxing stress free ENVIRONMENT where you can work in silence
10. create a fresh open luxurious bathroom
11. a cozy space perfect for relaxing WEEKENDS
12. create a MOROCCAN styled bedroom
13. scandinavian washed up decor
14. FINALLY get that creative zone you have always wanted
15. the dream of any woman
16. create an entire apartment if the space ALLOWS it
Do you happen to own an attic? How do you use its space? We would love to hear your ideas in the comment section below.