We at Homesthetics are all about the unconventional projects, DIY recycling and up-cycling ideas filled with personality and style that can transform an entire home through simple delicate insertions. Wooden pallets and cable spools represent an endless resource more and more sought in the DIY "industry" as creative crafters discover every day their immense potential and raw inner beauty. Cable spools might represent quite a peculiar item to be used in interior décor but for the industrial style adores this type of materials. We have selected a number of 16 beautiful and adaptable spool table designs that are meant to convince you to use this wonderful resource and transform it into a piece perfect for your living room, lounge area or terrace. Choose to leave it natural if the spool is in good shape and has writings on its top, exuding a French vibe or apply a fresh coat of a stark white paint or a pastel tone for a fun vibrant delicate touch. Add some candle light or string lights for a more festive décor and you've got yourself the perfect coffee table design. Get creative, decorate your spool table to your liking and adorn your home with a fresh new addition.
16 Beautiful And Adaptable Spool Table Designs
1. Turquoise spool table design perfect for outdoors entertaining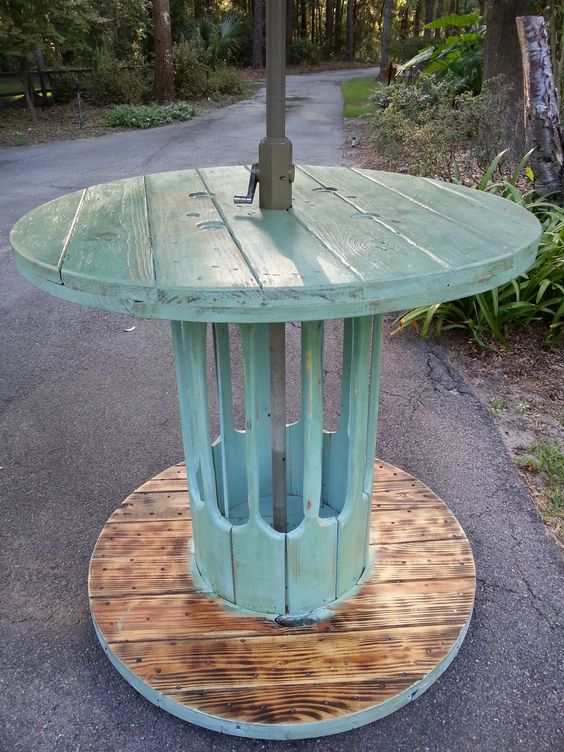 Source
2. terrace spool table nestling tea light candles

3. colorful hand-painted spool table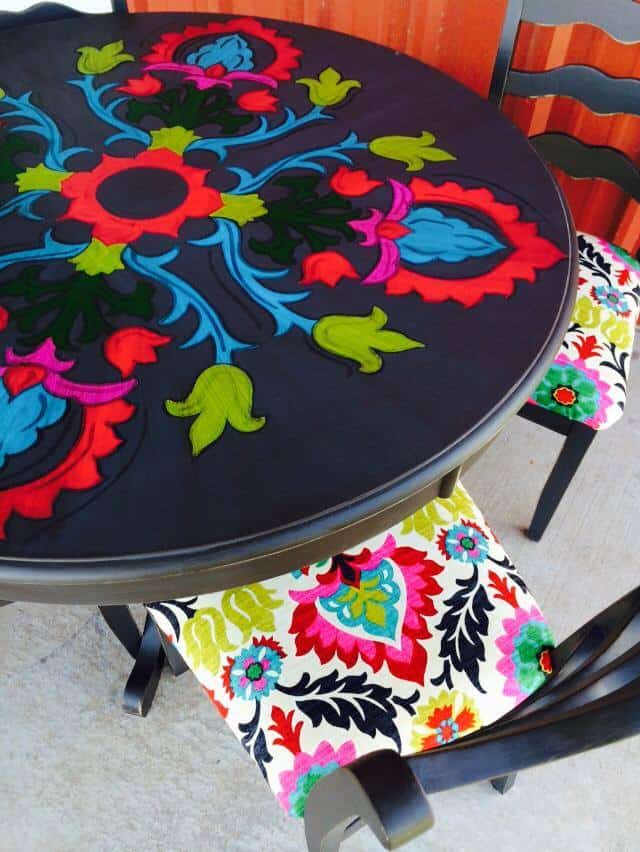 4. a vintage looking spool table design with a french vibe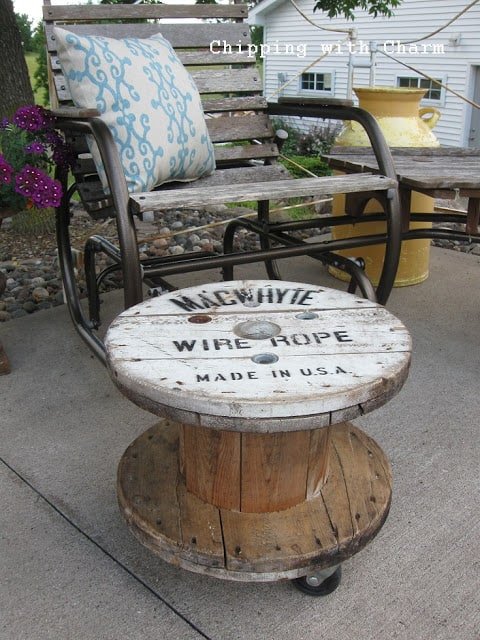 5. map of the world spool table in bright pink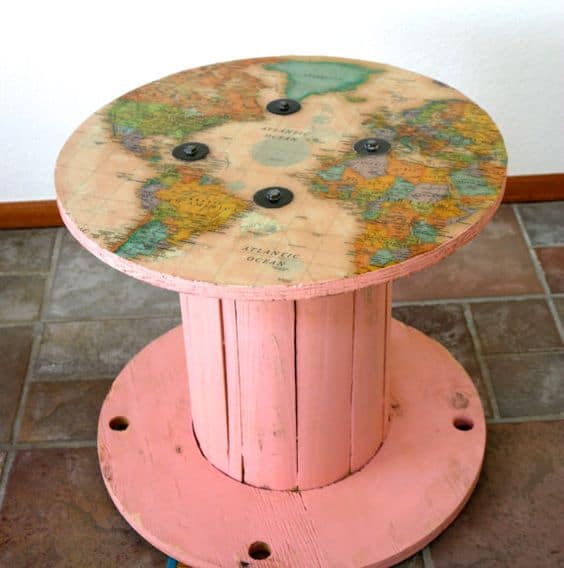 6. a holiday decorated spool table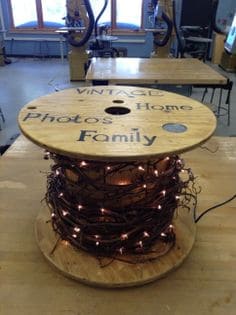 7. a spool table serving as a coffee table/ bookshelf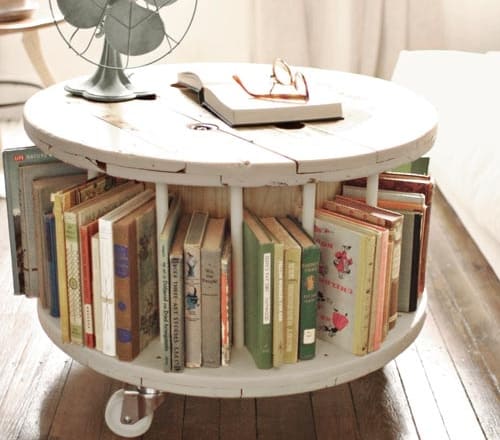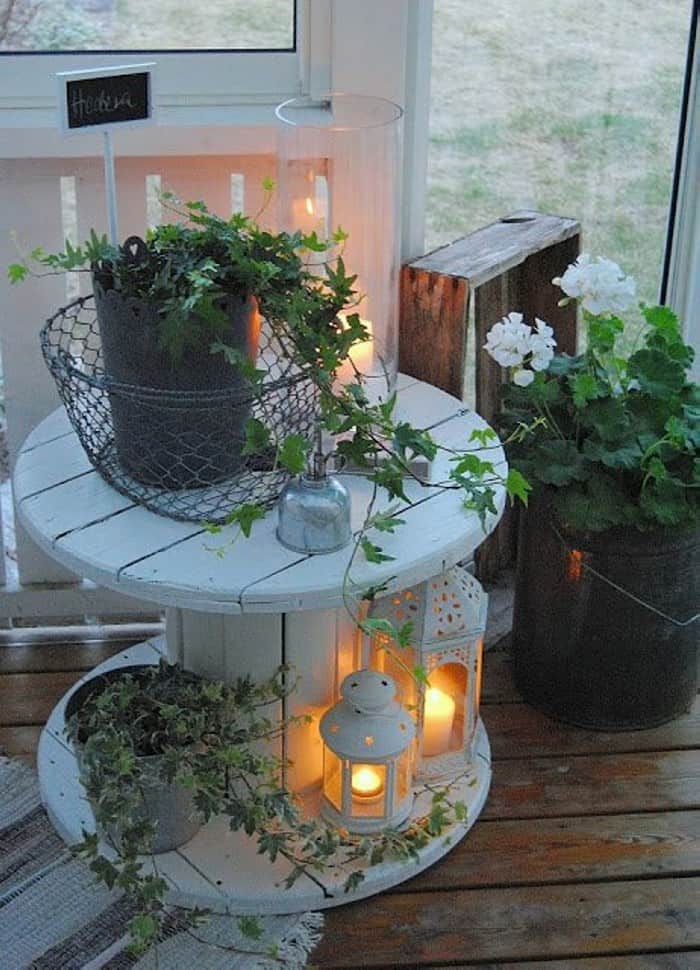 9. an elegant approach to a side table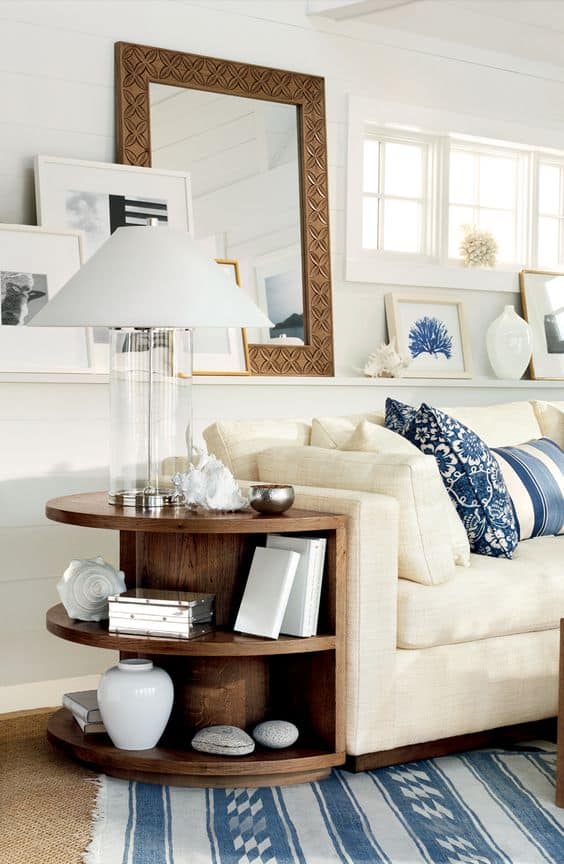 10. having fun with furniture design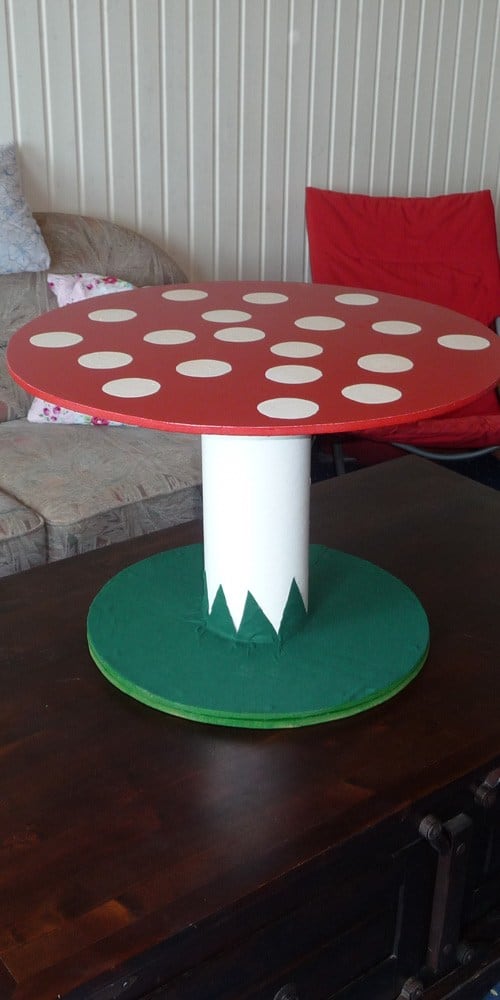 11. a spool table NESTLING light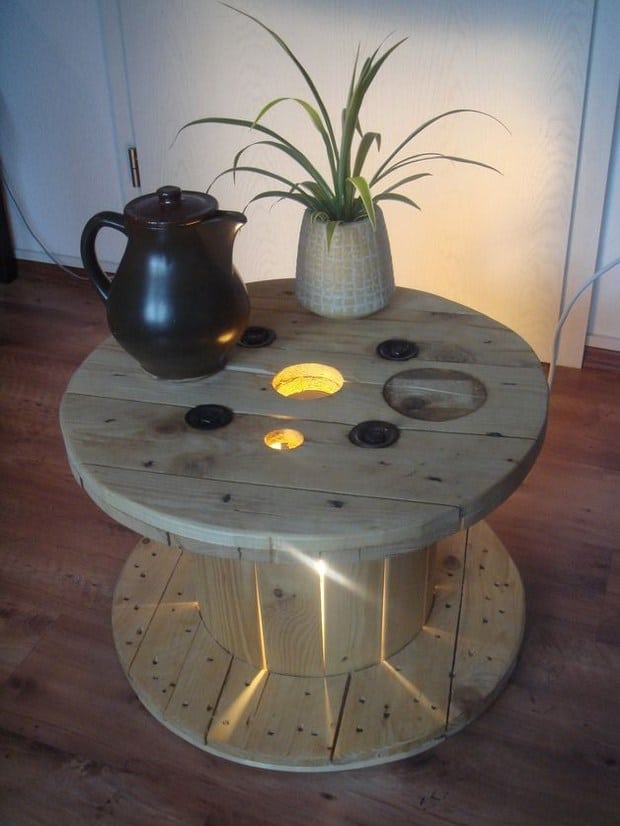 12. glass topped rope wrapped coffee table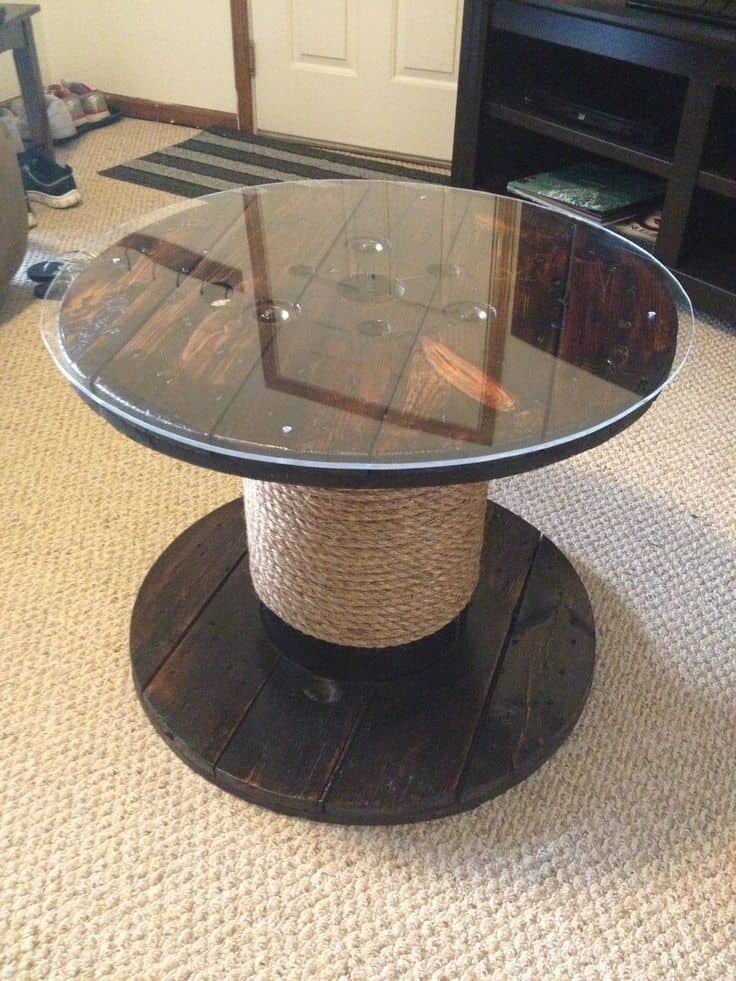 13. mosaic composition on a spool base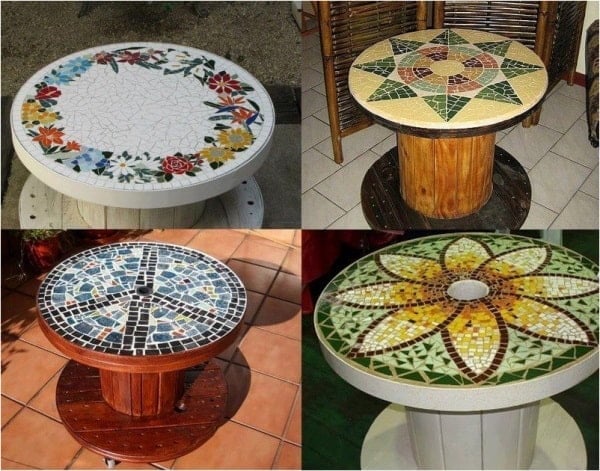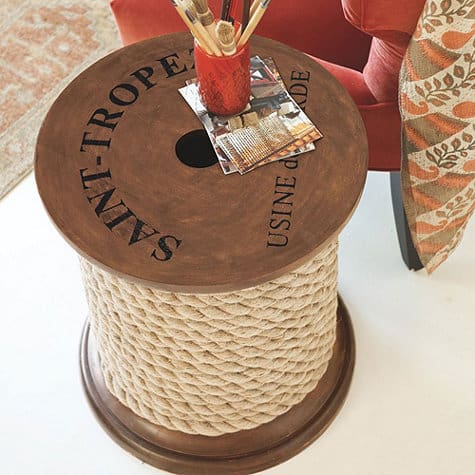 15. spool table doubling as wine bar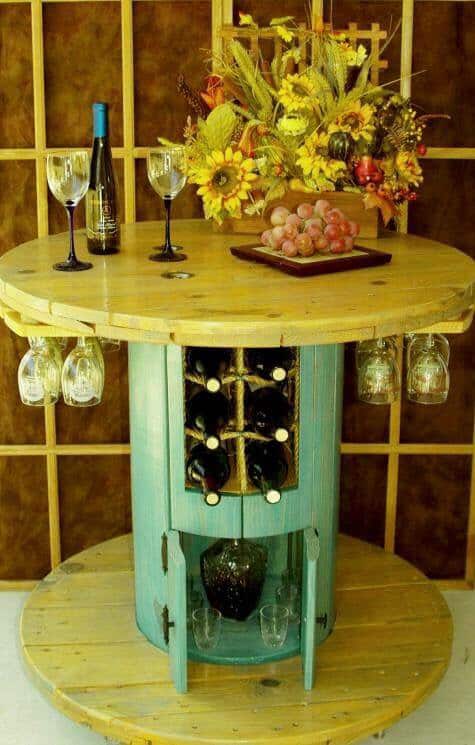 16. a wonderful stacked spool tables design for product display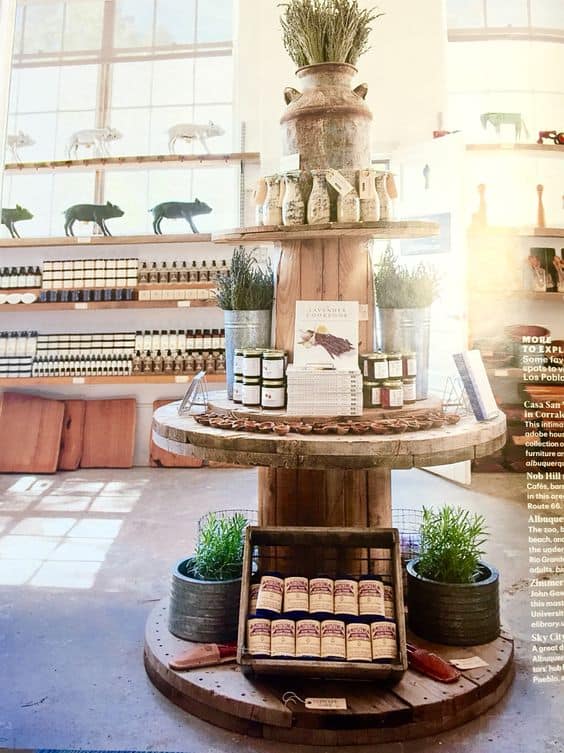 Would you adopt this unconventional style for your home? Feel free to share your ideas with us in the comment section below.
Related Articles
5 Best Above-Ground Pool Pad | Buyer's Guide and Reviews
5 Best Epoxy Pool Paint | Buyer's Guide and Reviews
10 Best Pool Cover Pumps of 2022 | Buyer's Guide and Reviews
Learn How to Install a Spa Cover Lifter
Dolphin M400 with Caddy Review & Buyer's Guide
Top Tier APEC vs. iSpring RCC7 | Water Filtration Systems Compared
Learn How to Keep Chlorine Levels Up In Your Pool
Aquabot X4 Robotic Pool Cleaner Review | Buyer's Guide
15+ Beautiful Cheap DIY Coffee Table Ideas
13 Best Pool Heaters of 2022 | Buying Guide
11 Best Pool Handrails of 2022 + Buying Guide
9 Best Liquid Pool Covers and Why You Need Them
Aquabot X4 Robotic Pool Cleaner