The wonderful season that has taken over offers us a wide variety of crafting supplies to choose from: acorns, wood, fall leaves, pumpkins, pine-cones and so on, all delicate and useful in the diy crafting area. Today we are focusing on the many ideas on how to use the mundane wood slice to create something magical and suitable for the current season. The elegance, sturdiness and longevity of wooden projects cannot be denied and obtaining the raw material is so easy and fun. You will basically need different sized tree logs or driftwood and an electric saw to cut them down into perfect even slices. Cast a glance at the simple diy wood slices craft to replicate presented below.
DIY Wood Slices Crafts
1. diy pencil holder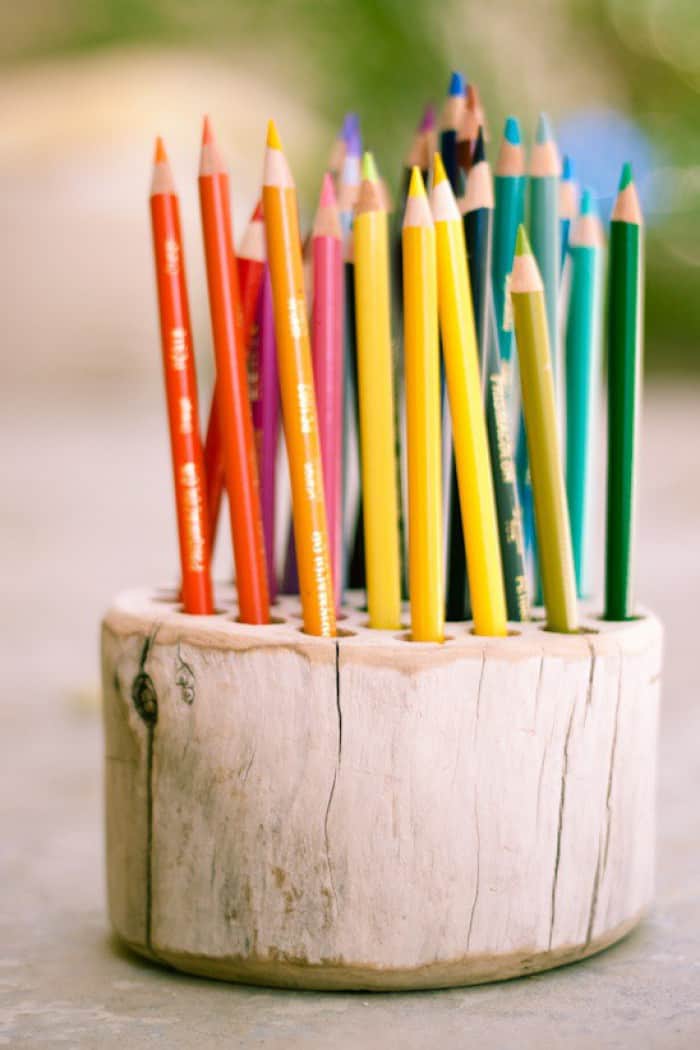 A simple piece of driftwood and some drilled holes will create the perfect rustic raw pencil holder for a glass or stark white desk space.
Source Apartment Therapy
2. diy wood sliced dinner mats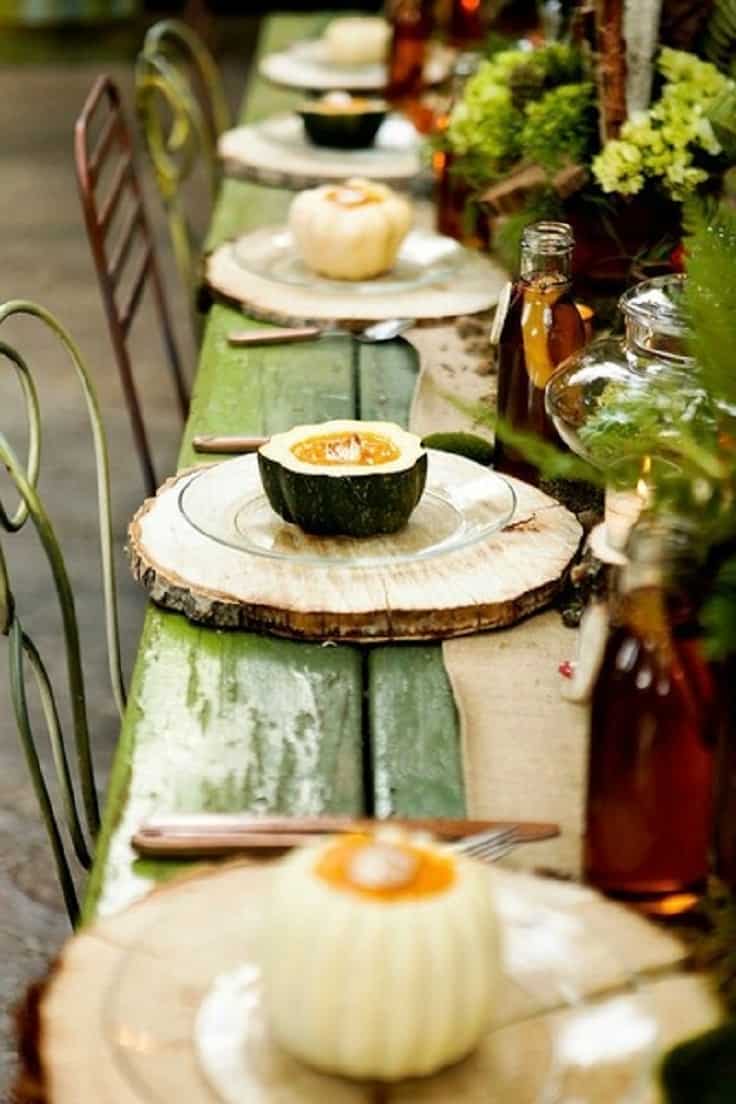 Throw an elegant fall garden party by using thin cut wood slices as plate mats instead of the classical old fabric.
Source  Wedding Chicks
3. faux wood slice fireplace cover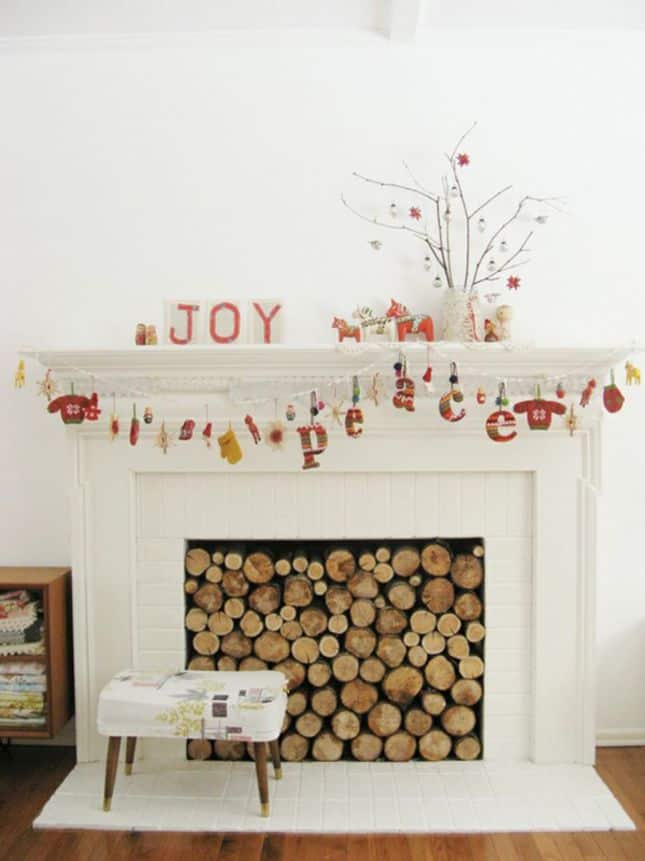 Glue together several pieces of log slices to create this elegant faux cover for your fireplace.
Source  Homed It
4. diy log slice wall clock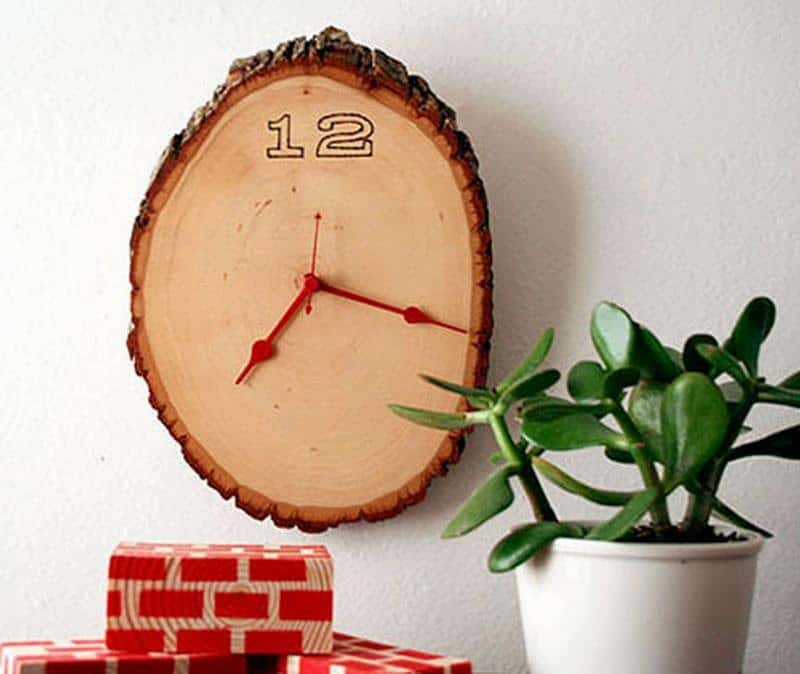 Tell time differently than everyone else. The powerful red of the mechanism revives the basic wood slice.
Source  Curbly
5. cute diy calendar gift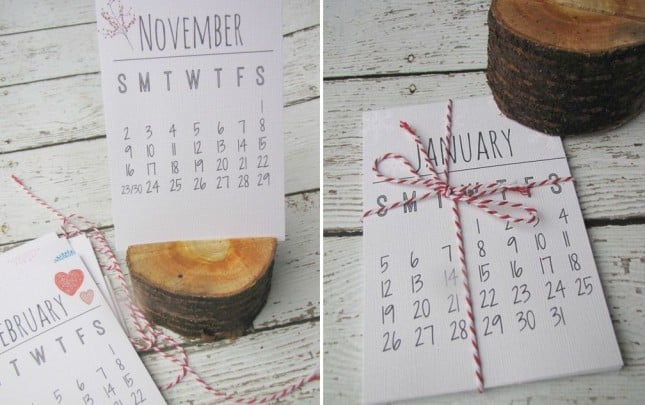 Print the twelve sheets of paper and insert them into a log slice used as support.
Source  Clean and Scentsible
6. colorful fun wood slice wall art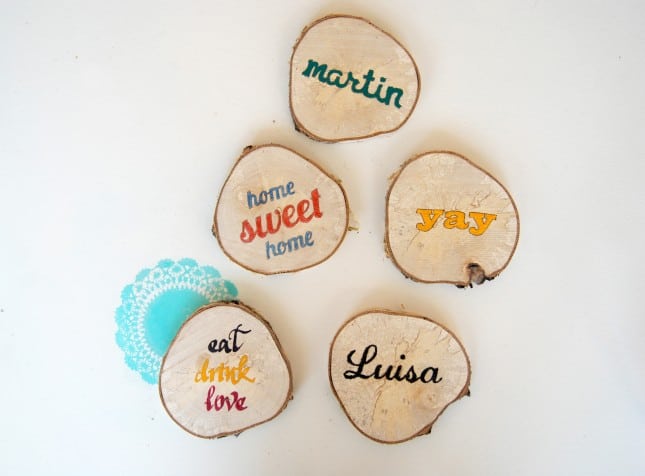 Have fun with your family by decorating wood splices with your names or funny messages and use them as wall art pieces in a simple composition.
7. elegant gold dipped candle holders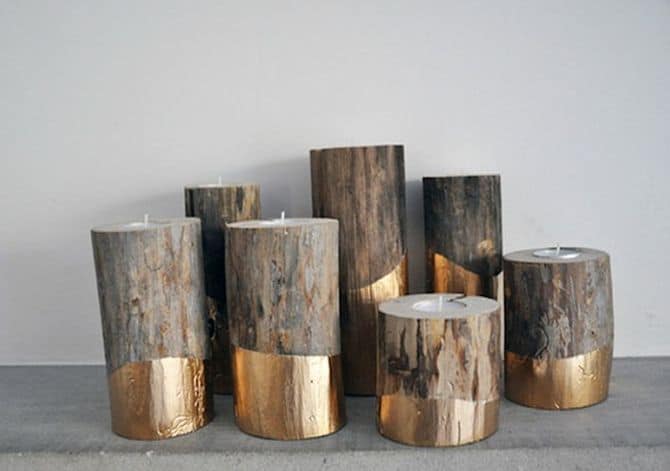 You can cut logs at different heights and dip their base in gold to create simple yet classy wooden candle holders.
Source via Etsy
8. a wooden slicing/serving board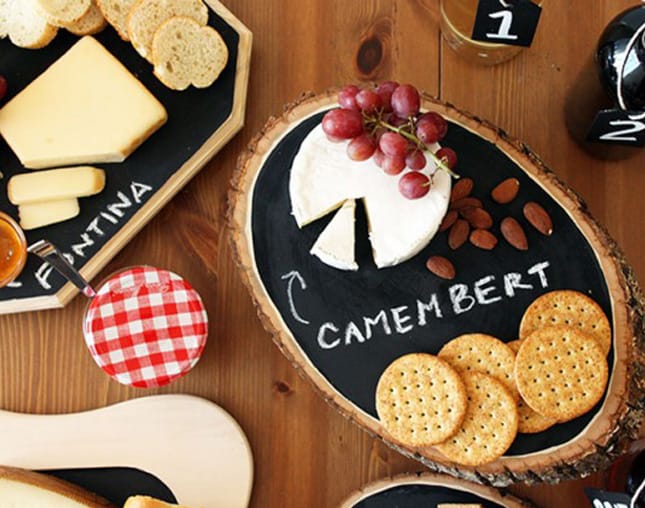 Use large logs to cut out wooden boards which you can chalkboard paint and use as serving trays for your fancy snacks.
Source  Brit + Co
9. a tree log vase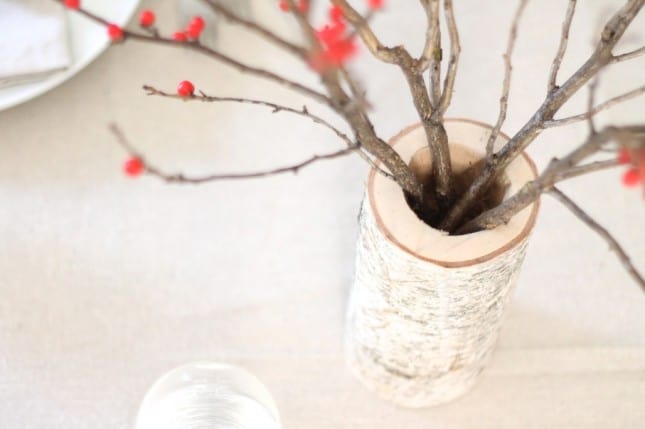 A simple log can be drilled to form a simple vase for autumn branch decor.
Source  Coordinately Yours
10. one log fireplace piece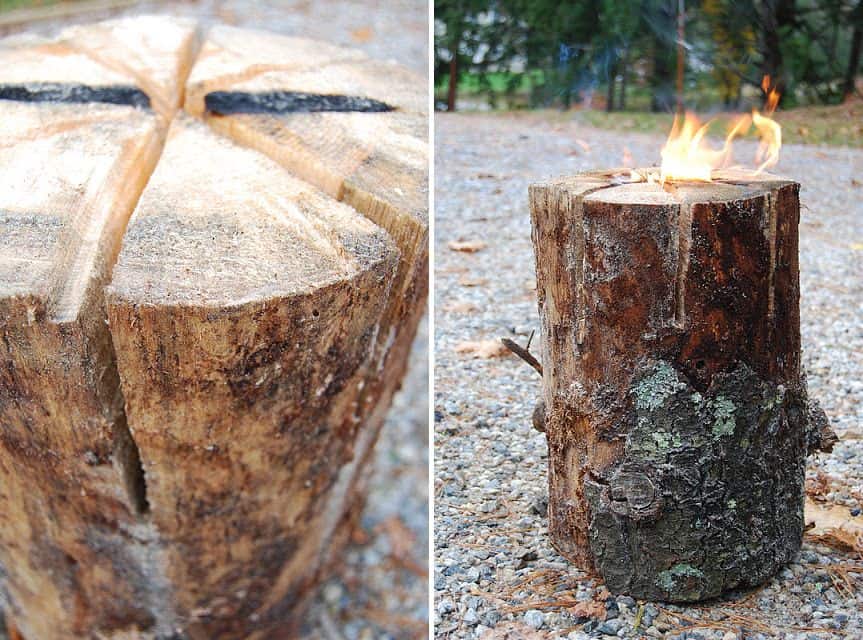 You can actually use one single large log to create the cozy fire outside.
11. wooden slice door wreath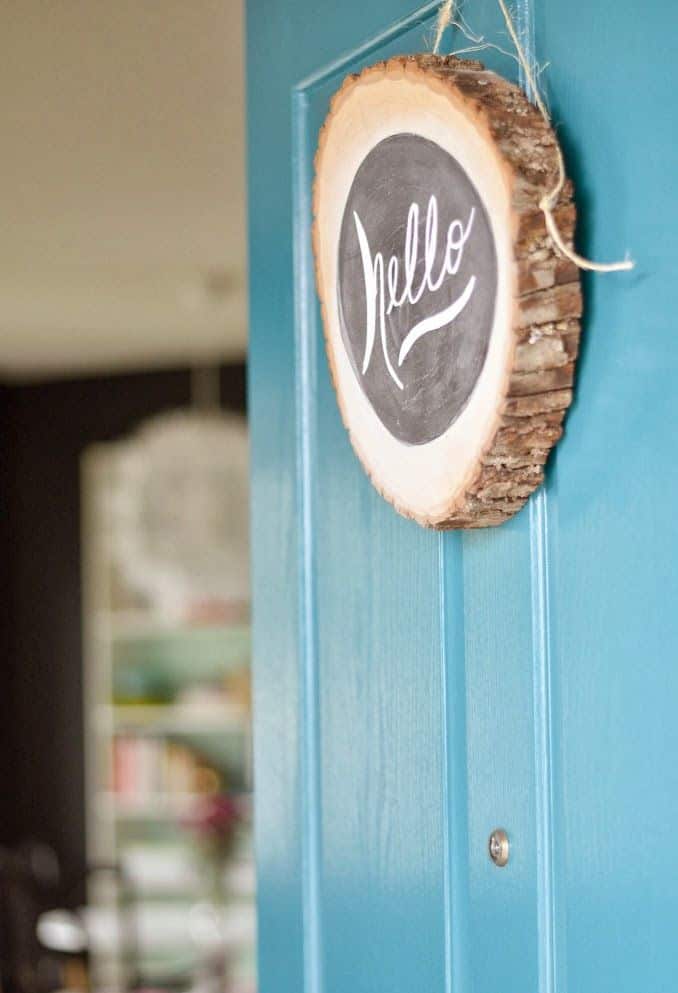 Gran a log slice, paint it with chalkboard, write a welcoming message and hang it on your front door. How simple is that?
Source  A Home Full of Color
12. elegant designer looking log lounge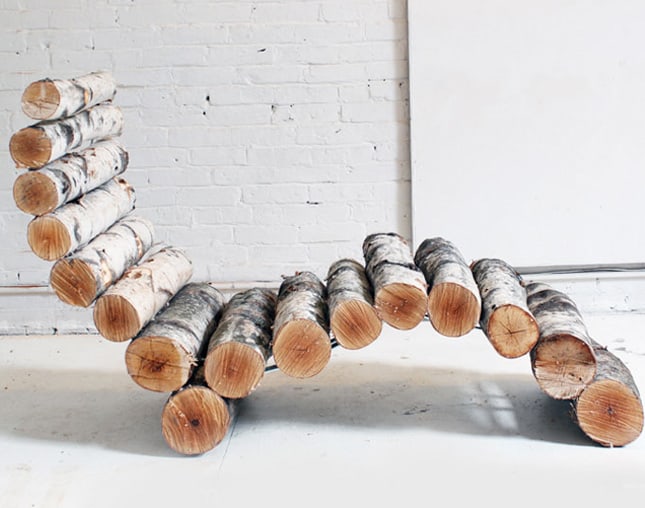 Logs can be used to create expensive looking furniture pieces.
Source  HomeMade Modern
13. branch slices mat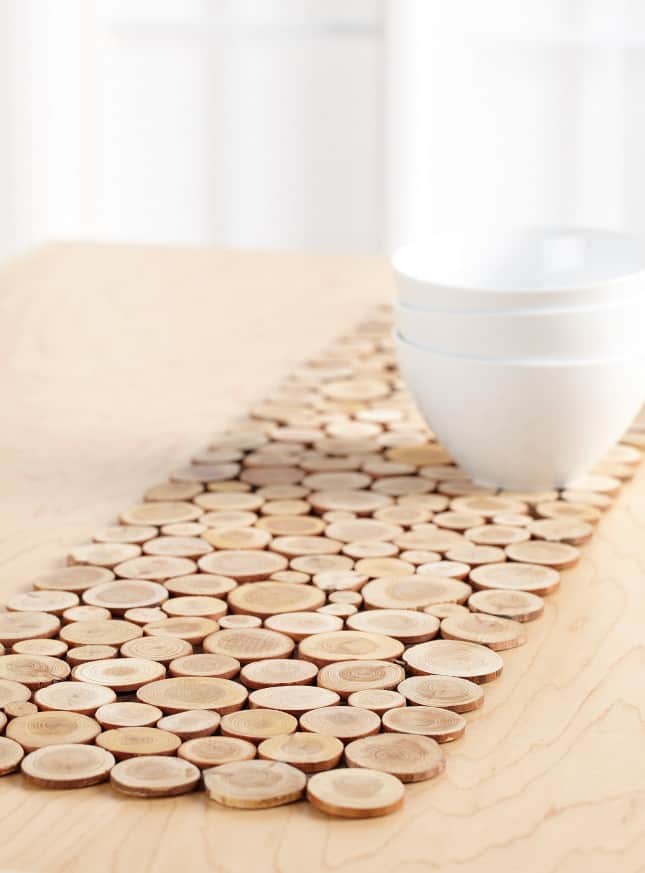 Glue together several branch slices and form this gorgeous mat for your kitchen table.
Source unknown
14. use quarters of a log to form colorful bookends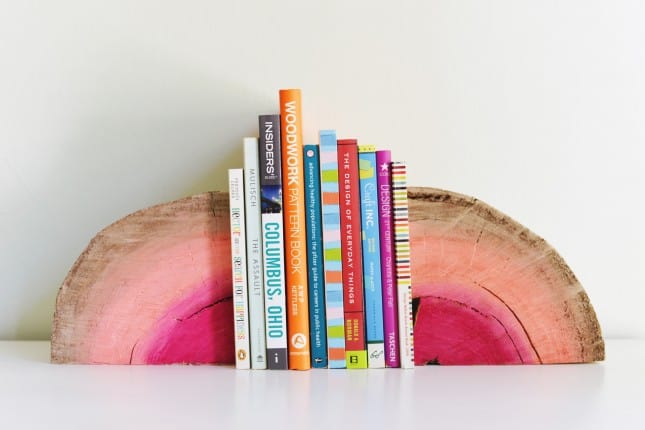 Use various tones according to your overall interior design color scheme.
Source  Homed It
15. colorful coasters for your glasses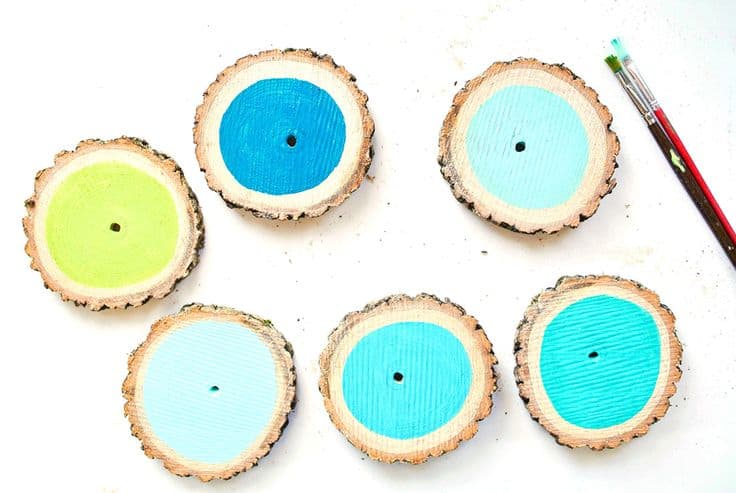 Use acrylics to paint wood slices and use them as sturdy coasters in the kitchen.
Source  Brit + Co
What do you think about these simple diy wood slices crafts? Choose your favorite and leave a comment in the section below.