There was once a time when people in my country only used floor tiles for their living and dinning room area. Today, floor tiles are placed in every room of the house, walls included. Plus, unlike time passed, its no longer about what you can afford, but what will look best. Especially if you are the one eager to show off your new floor tiles to your family and friends. Floor tiles or any other tiles as a matter fact, add more style and character to your home. Whether you're wealthy or middle class, walking on a beautifully laid floor tile surface makes your house and you look and feel more sumptuous. Some people prefer to stick with what they could afford, whether it blends with their color scheme, while others just prefer to go with the flow, by using tiles that will mesh with the theme of the relevant room of the house.
Another perk of having floor tiles in your home the easiness of the cleaning process. More than that, once your floor is cleaned and you have toddlers, they get the liberty to be roaming all over the floor on all 'fours'. Some folks have mastered the art of laying down their own tiles, while others prefer to leave it to a professional. Another great thing about this type of floor is that unlike carpet they don't carry a billion dust particle captured in its texture. Many people who suffer from dust allergies and other respiratory ailments have switched to using floor tiles and throwing away their once beloved carpet. If you are contemplating putting down such a floor, then this article will tickle your imagination a little in giving you ideas on what will be most suitable for every relevant room of your home.
#1 brown and white floor tiles suitable for your game or entertainment room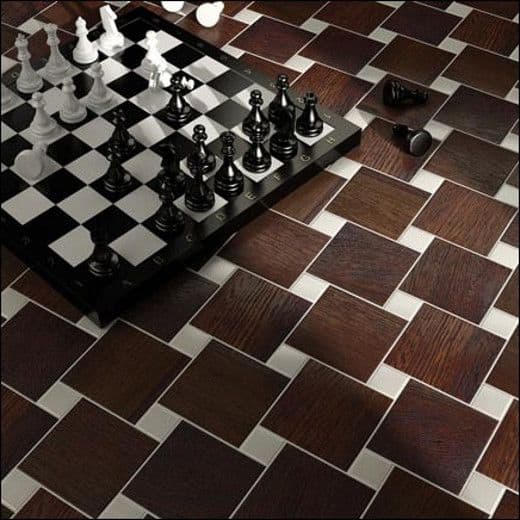 #2 Red and blue floor tile idea for your home gym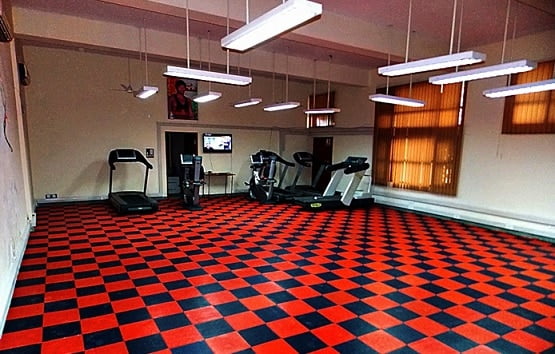 #3 black and white checkered floor tile idea  – gorgeous finish in this mansion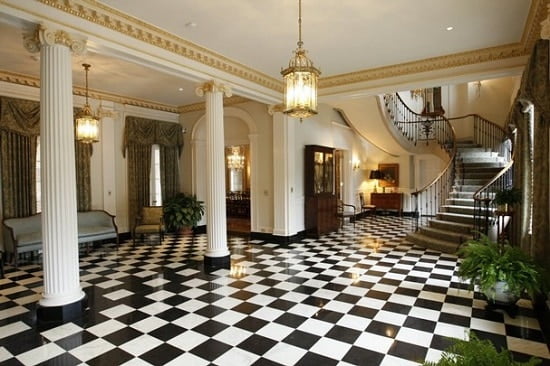 #4 stone floor tile idea with unique decorative pattern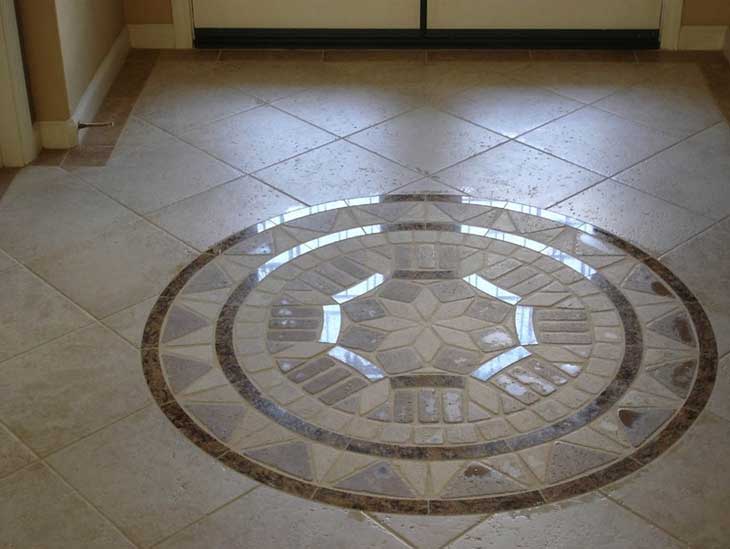 #5 orange and grey floor tiles idea for your bathroom FLOOR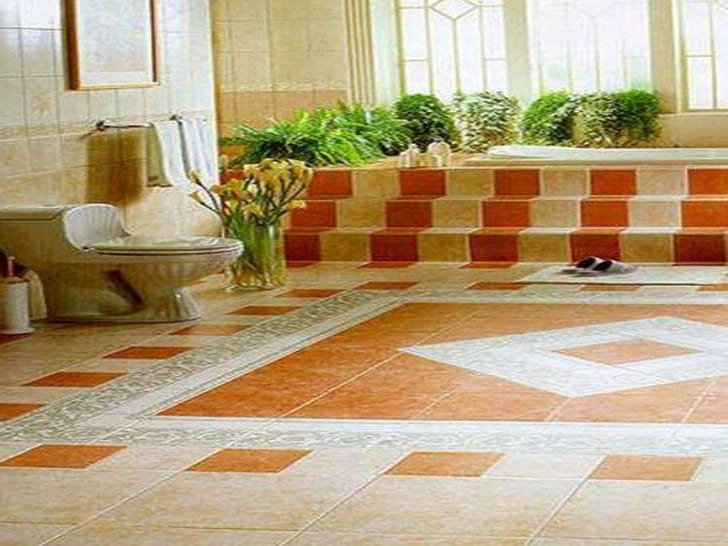 #6 THESE PERFECTLY LAID FLOOR TILES HAve THE APPEARANCE OF Terrazzo
Source: thesetingstaketime.com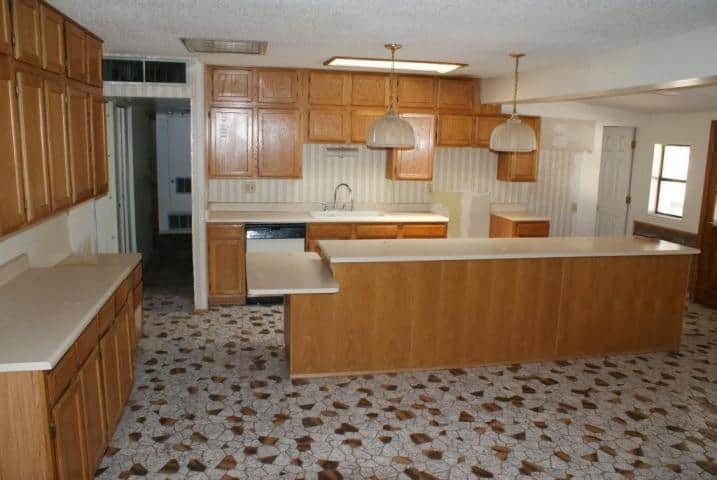 #7 black and white floor tile idea for a sauna or spa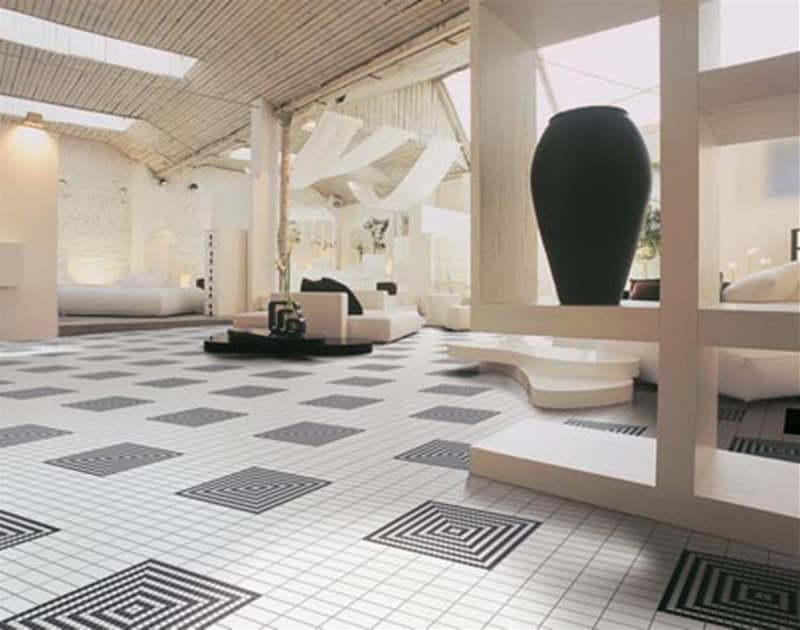 #8 brown and cream floor tile idea for your porch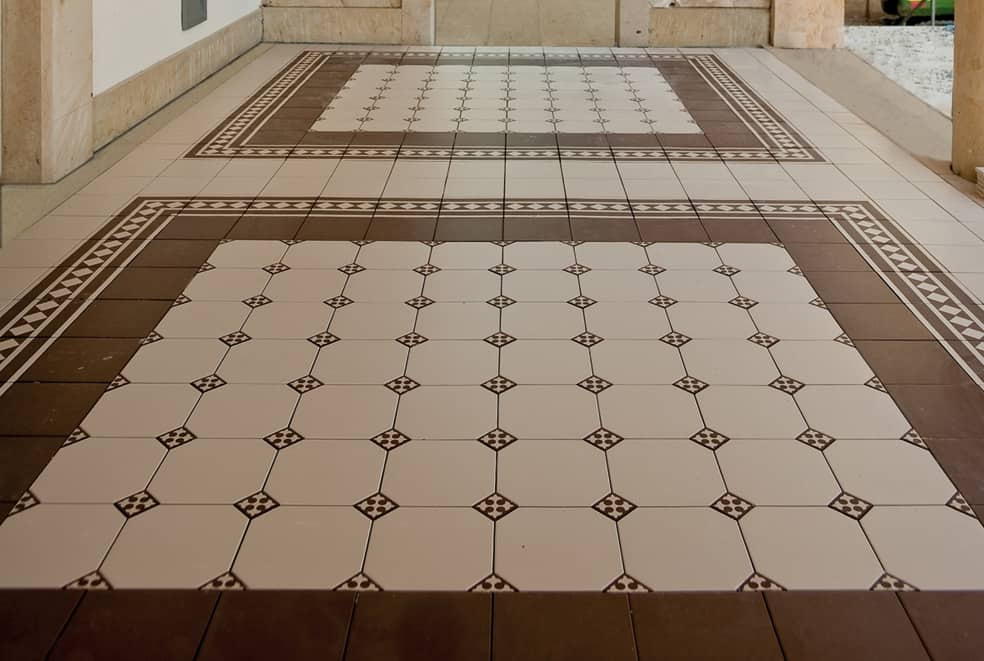 #9 two shades of grey floor tiles appropriate for your kitchen
Source: gallery.apartmenttherapy.com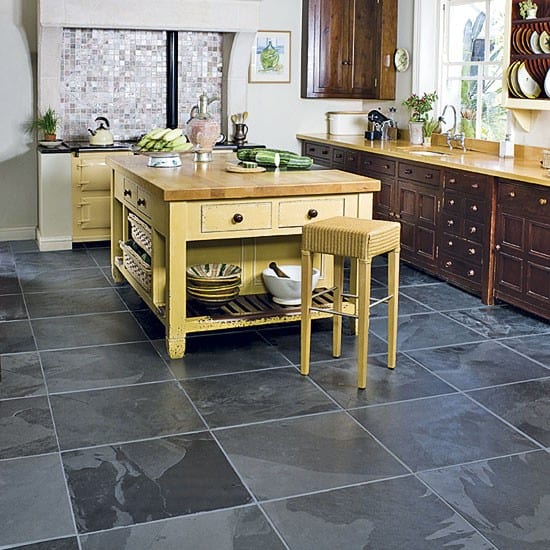 #10 Blue and cream checkered floor tiles for your dinning room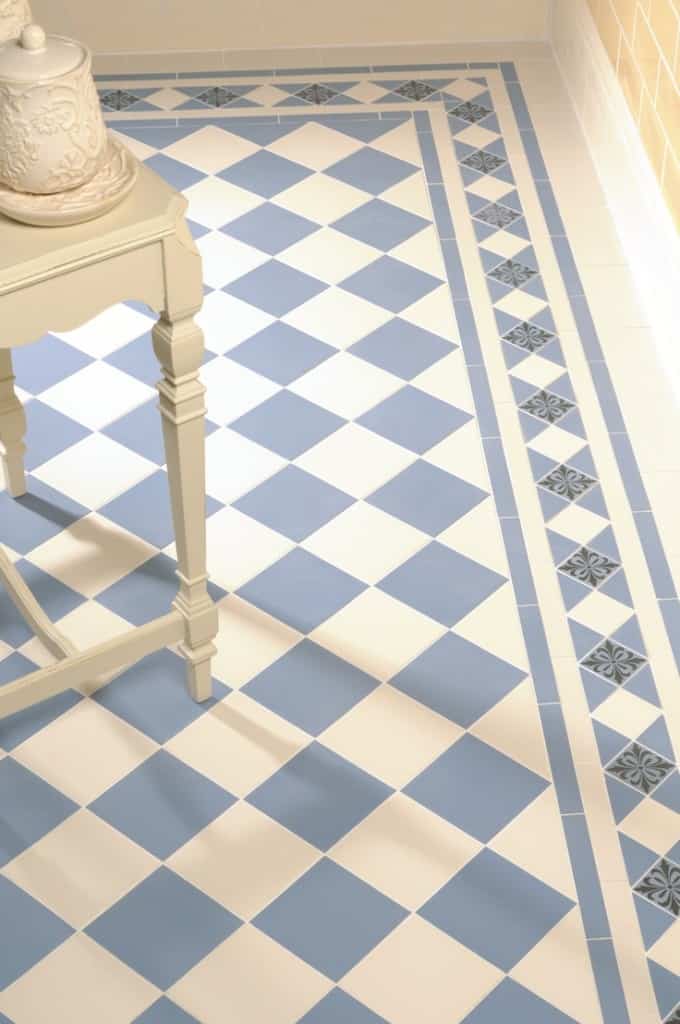 #11 green arrow patterned floor tile idea for your foyer
#12 These wood floor tiles give the appearance of a wooden floor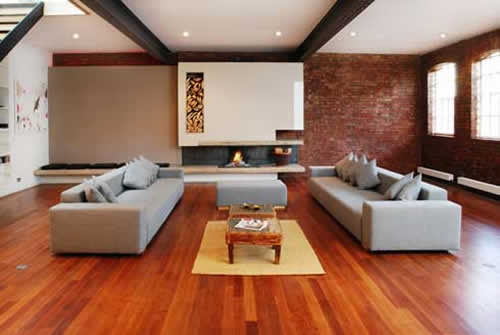 #13 vinyl appearance coming from these floor tiles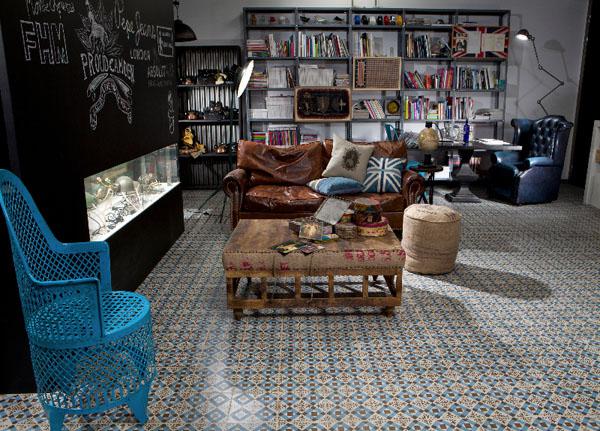 #14 brown and white square floor tile idea for a sitting room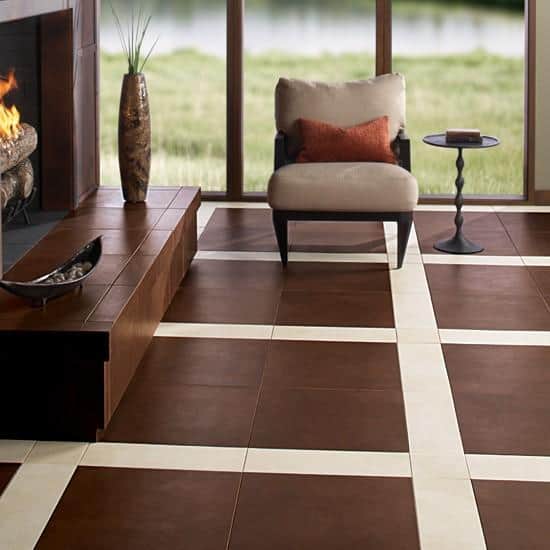 #15 living room floor tile idea as shown here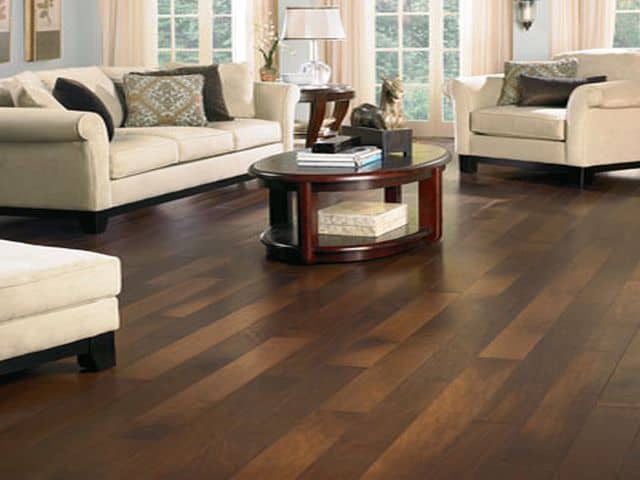 While tiles can be a great face lift to any room, if not chosen properly  you can end up doing the opposite. Some people have chosen tiles that do absolutely nothing to enhance the decor of their home. Don't be too cheap when buying floor tiles. Hire someone who can educated you on what is most suitable for your room/s, the best ways to clean your floor tiles and  who can do the job at a reasonable price. If you have any knowledge or experience  concerning this topic, then the comment box is open for you to share your knowledge for the benefit of others.