An old boat is not an easy item to come by these days but just in case you will we have showcased 15 insanely beautiful and creative ways to reuse old boats in design lines, all unique, all authentic, all able to motivate you to start hunting old boats.
Cast a glance at the gallery below and notice  how these can be used as doorway decorations, outdoor kitchens, swing beds indoor or outdoors alike and even coffee tables or fishing ponds.
#1 old boat used as a side table in the living room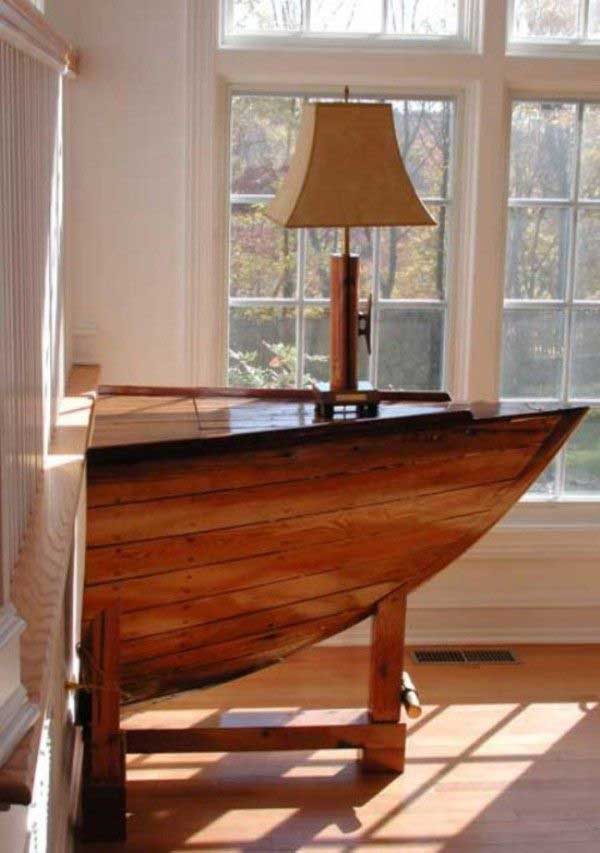 #2 create a vintage shelf from an old boat or canoe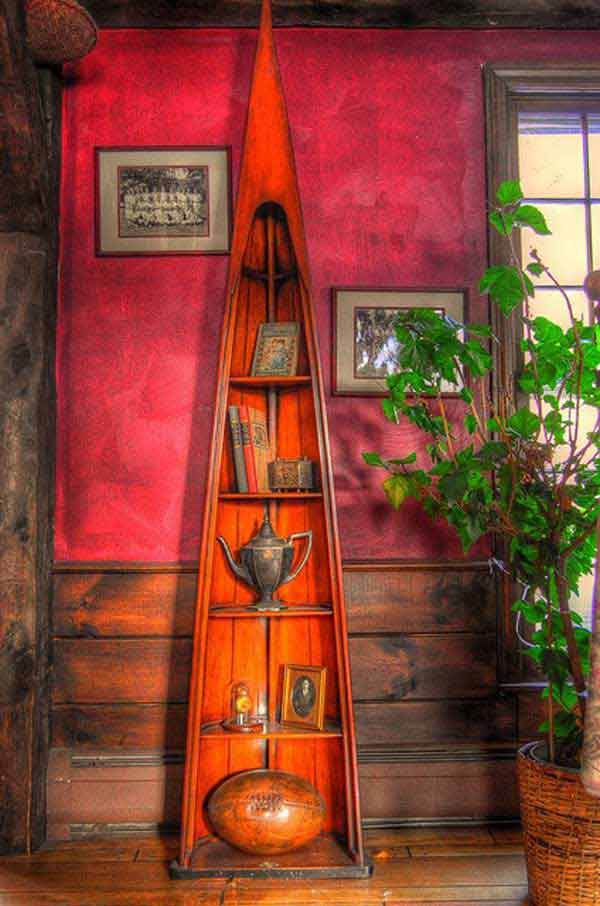 #3 Realize a garden planter with a canoe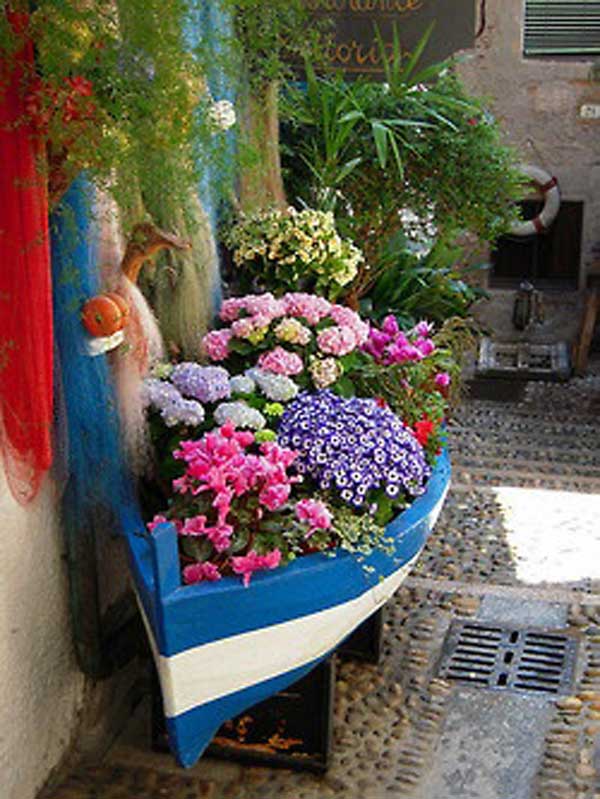 #4 protective decorative doorway constructed from an old boat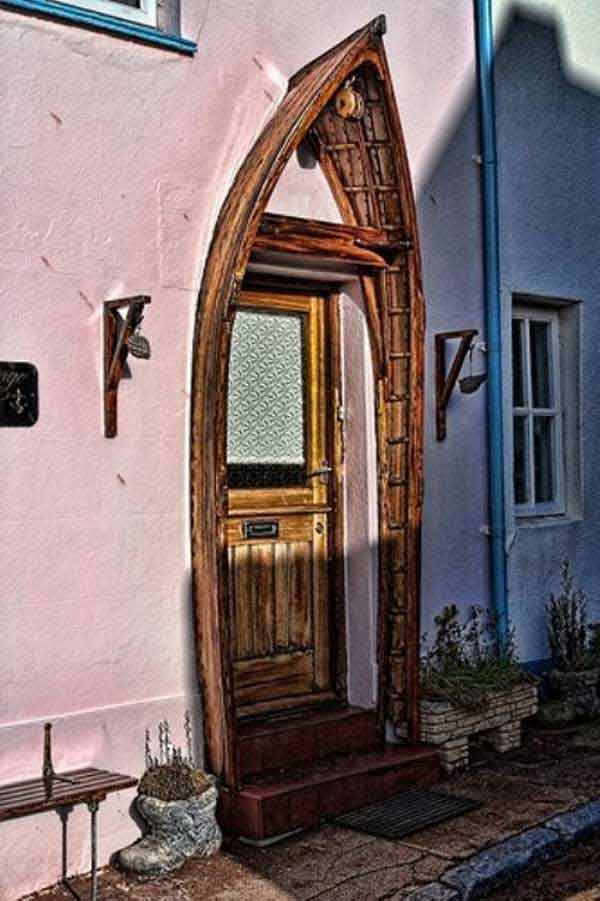 #5 sculptural airy boat coffee table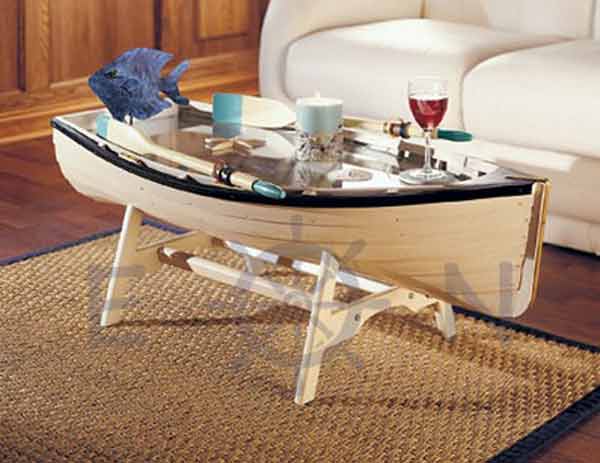 #6 boat used to shelter people outdoors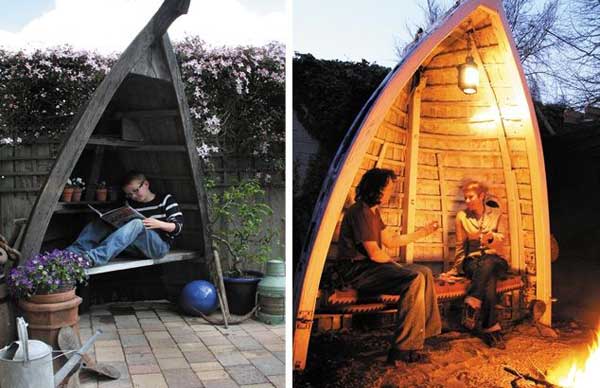 #7  use the old boat in the kids playground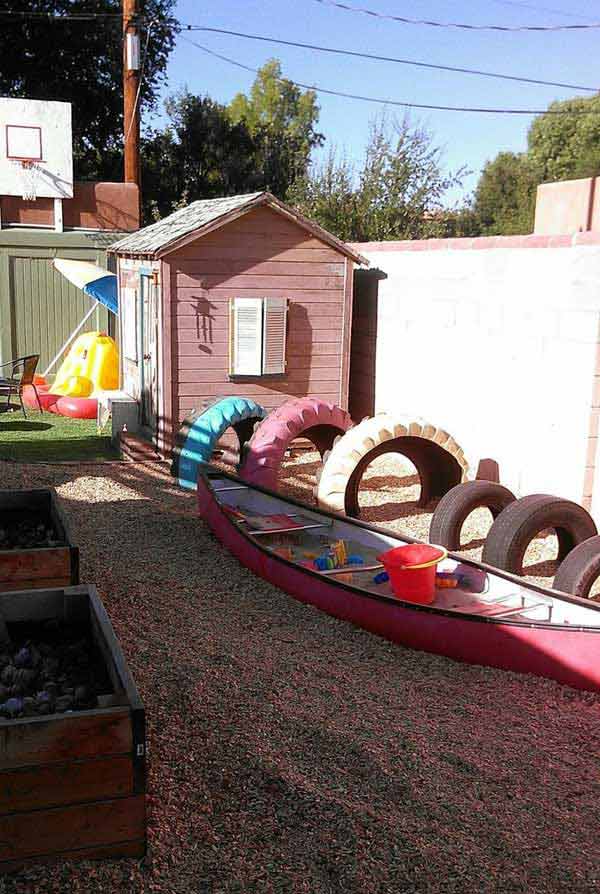 #8 nestle greenery in old canoes or boats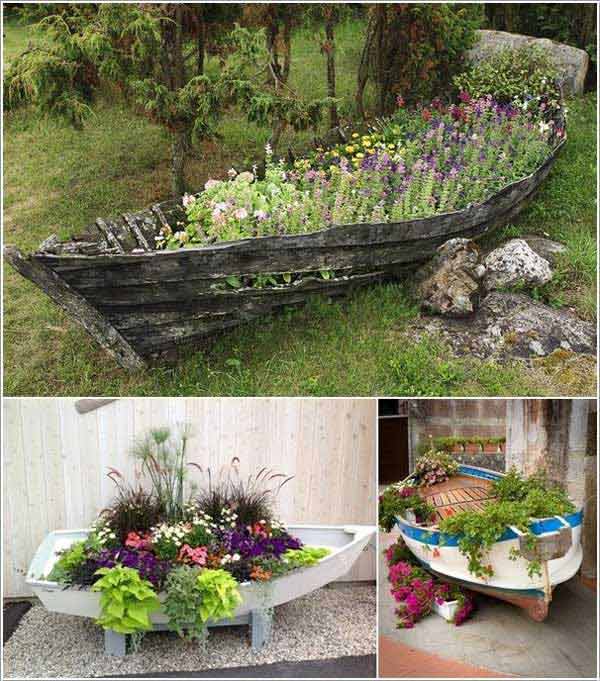 #9 vintage boat couch outdoors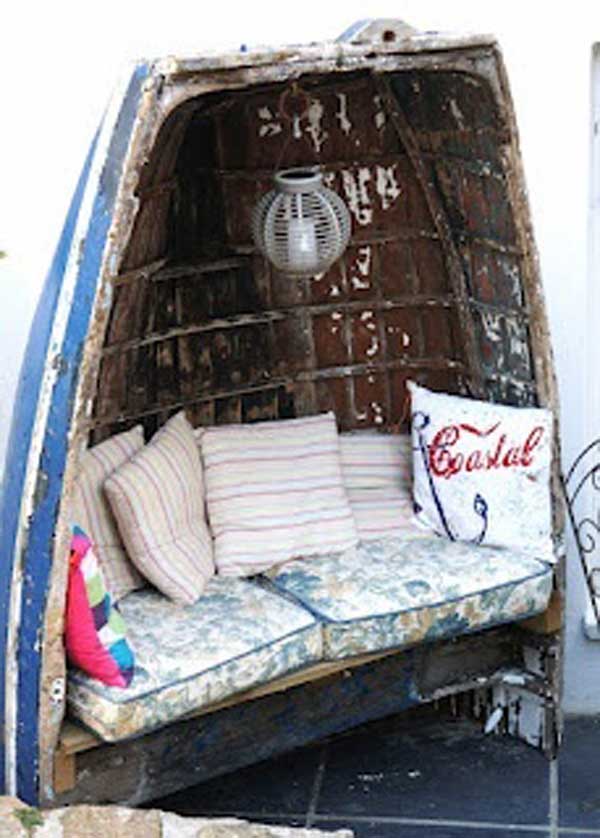 #10 ceiling decorated with a boat
#11 the perfect DIY sandbox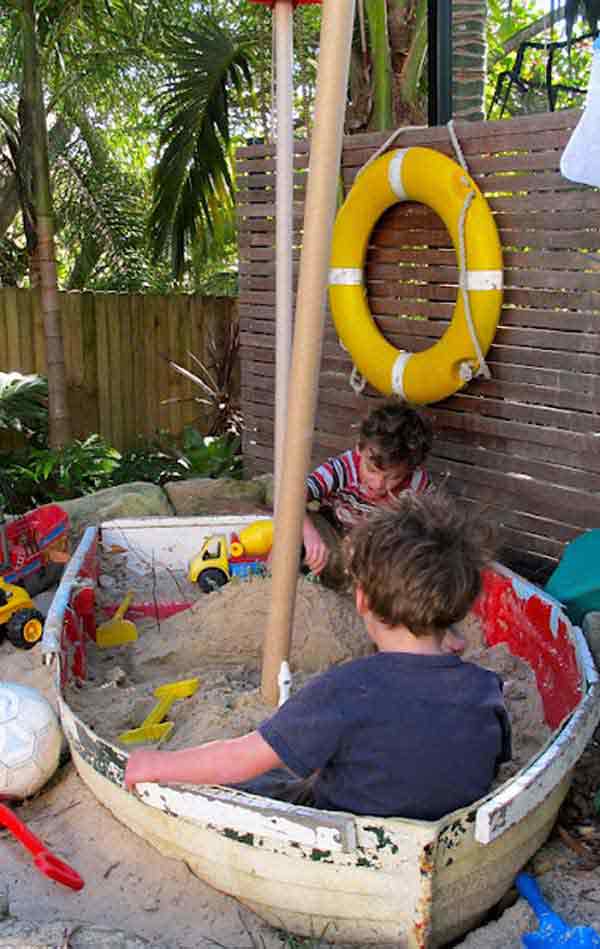 #12 suspended old boat used as hammock in the living room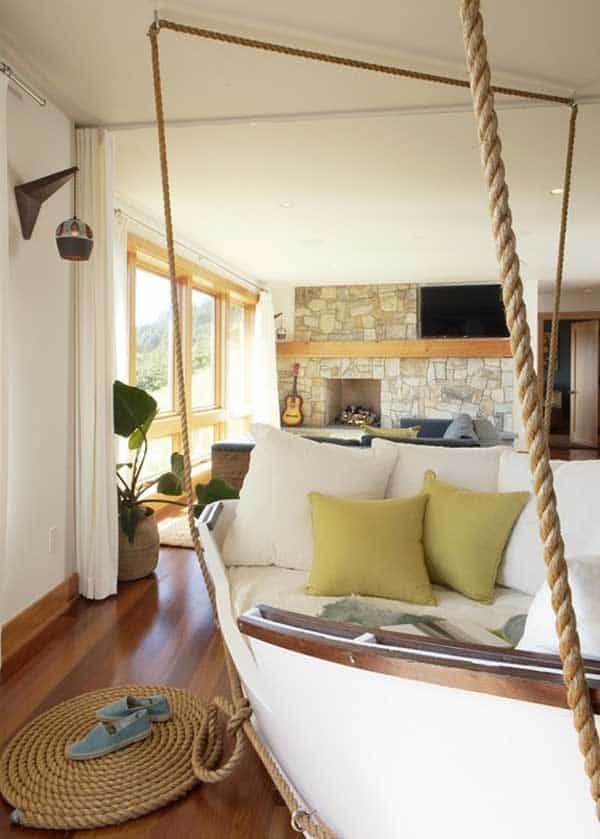 #13 beautiful boat BOOKSHELV bringing a breezy vibe indoors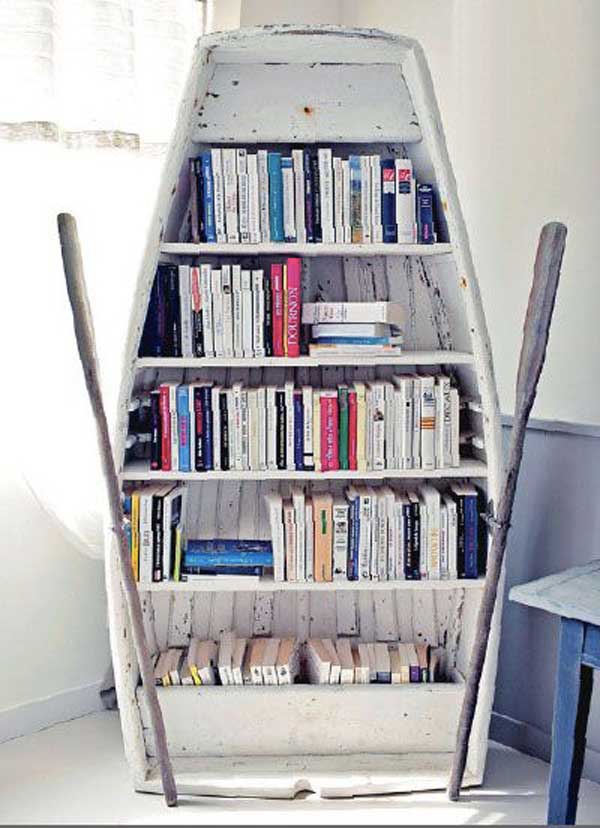 #14 boat doubling as a party cooler while it rests ashore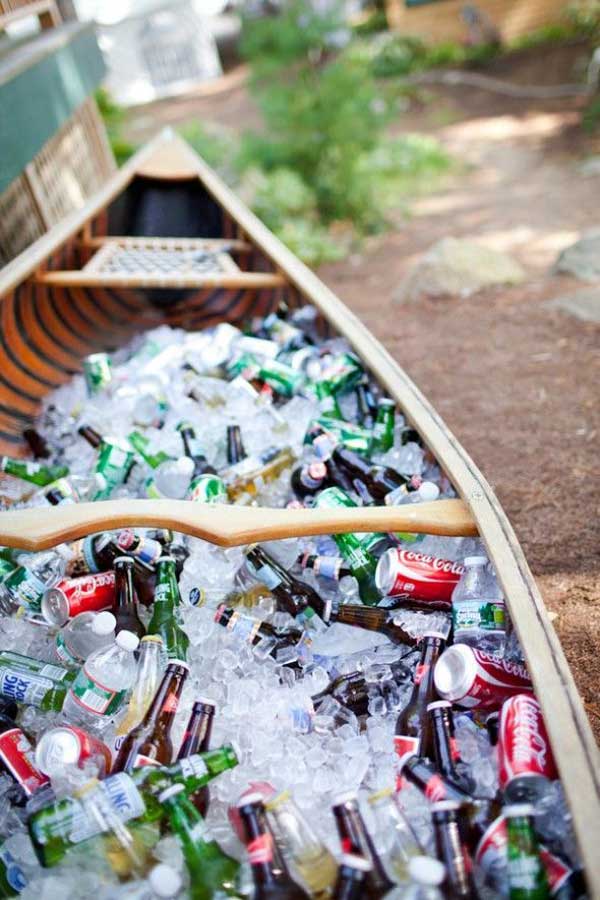 #15 RE-PURPOSED diy backyard boat fishpond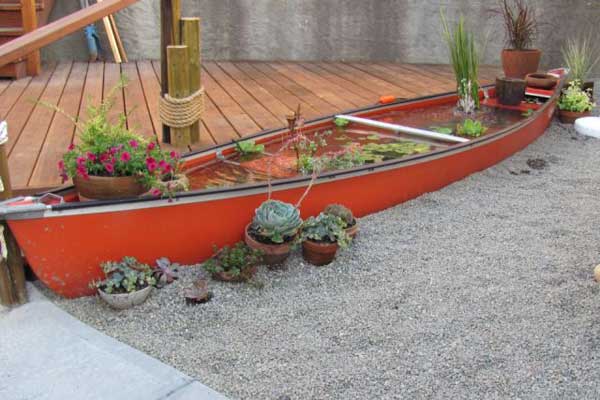 A boat used as a decoration is from the very beginning something special, something unique, it would be a waste to come across such an item and not to take advantage of the effort and energy put into it, of the great deal of experience gained through time. What do you think ? We would love to hear your opinion in the comment section below.