In the bedroom we can freely sigh at the end of the day, glancing at the ceiling, slowly closing our eyes; undoubtedly one of the most extraordinary feeling, certainly one of the most overlooked ones that we really appreciate. In the bedroom we recharge our batterie and in the bedroom we seek comfort and calm, regardless of its size, we know its our sacred refugee, a place in which none will bother, none will disturb.
Today we address once again the issue of small spaces, small bedrooms in particular. We have collected 15 ingeniously smart and functionable bedroom space saving solutions able to complement and emphasize the feeling of space in our tiny bedrooms. Along with these crafts and a few smart tips and tricks on space saving solutions you can refresh the atmosphere in your bedroom in no time. Cast a glance at the gallery below and craft away !
Functionable Bedroom Space Saving Solutions
#1 Raise The Bed and Make Place For a Small Desk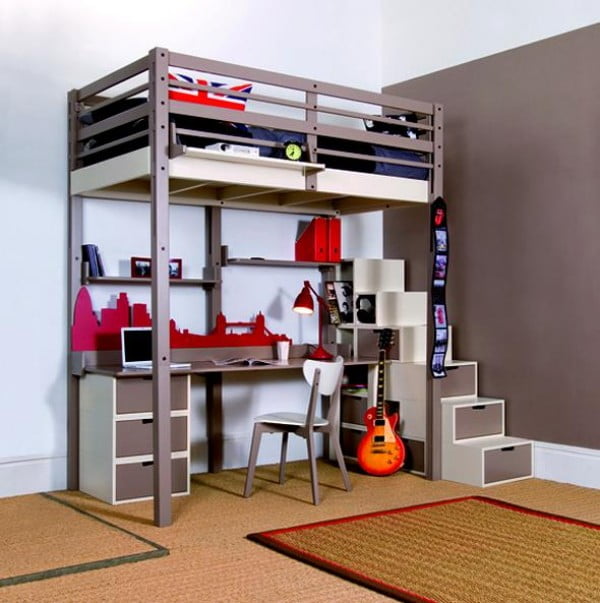 #2 Nestle Fold Out Beds Under a Desk and Storage Area and Save Space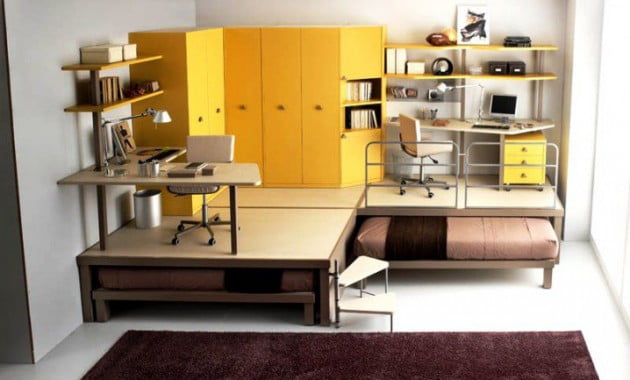 #3 Bed Platform Elevates Exposing Fold Out Desk and Bookshelf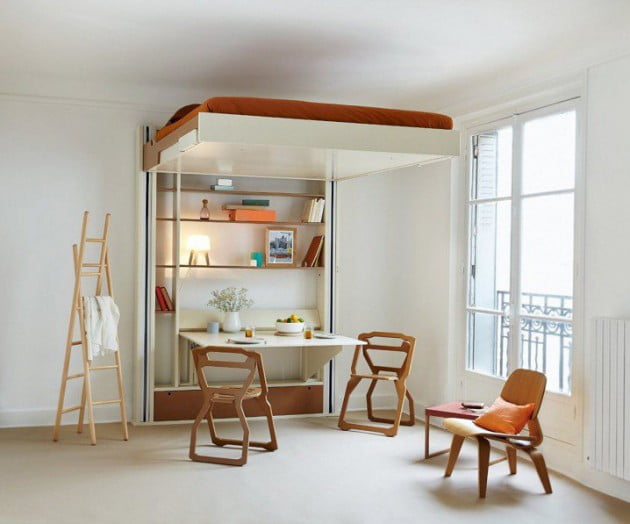 #4 Hide Items Under The Bed and Save Space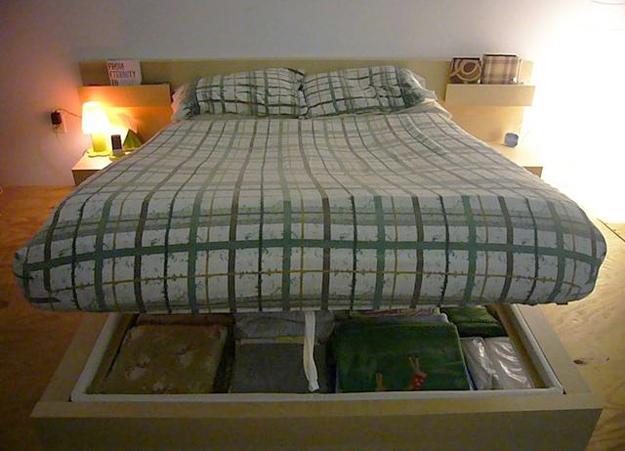 #5 Two Rooms in One Place Thanks to Smart Mechanisms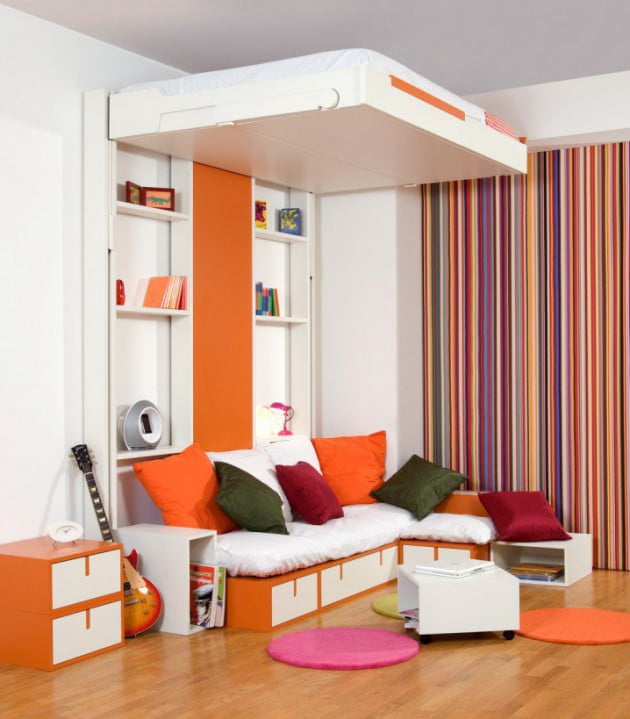 #6 Living in Small Spaces Is Much Easier Today Thanks to Multipurpose Furniture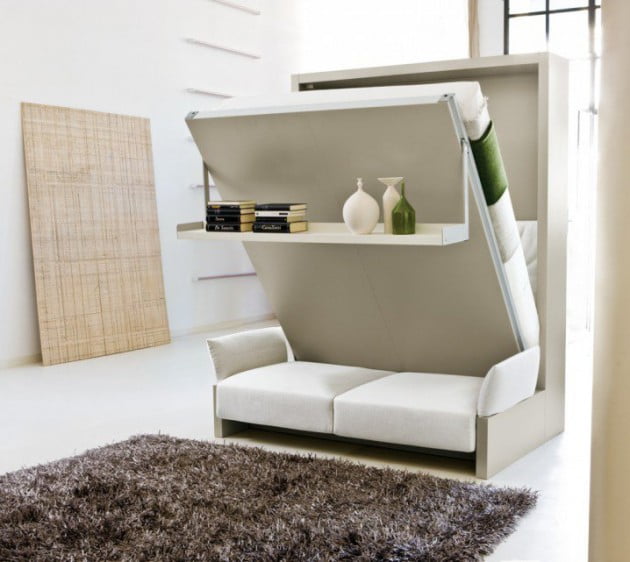 #7 You Can Use Beds With Divided Storage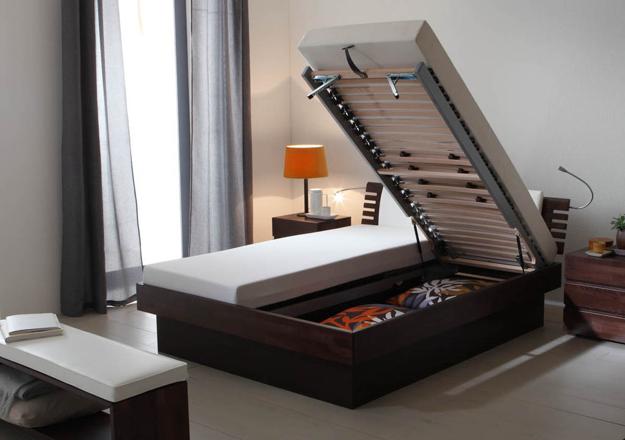 #8 Bed Sofa and Desk Along With Storage All in One L-Shape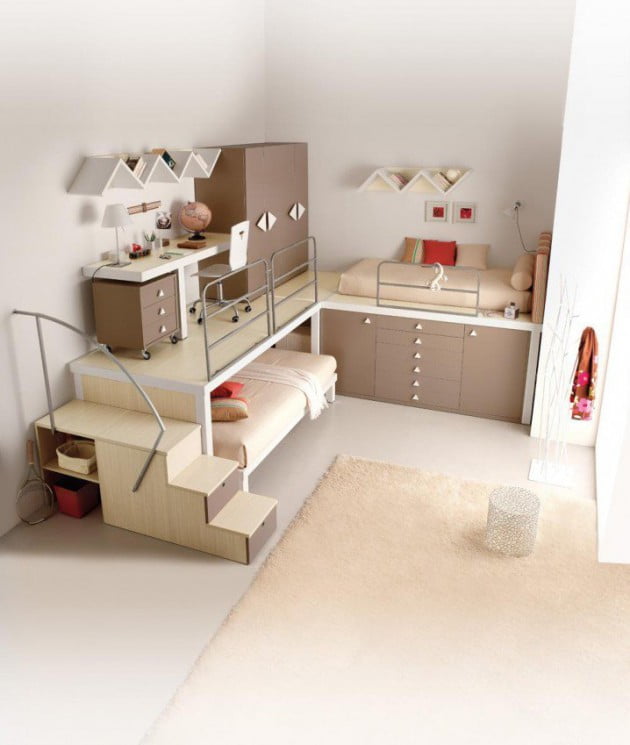 #9 Foldable Bed Can Transform a Neat Home Desk in a Bedroom in Two Seconds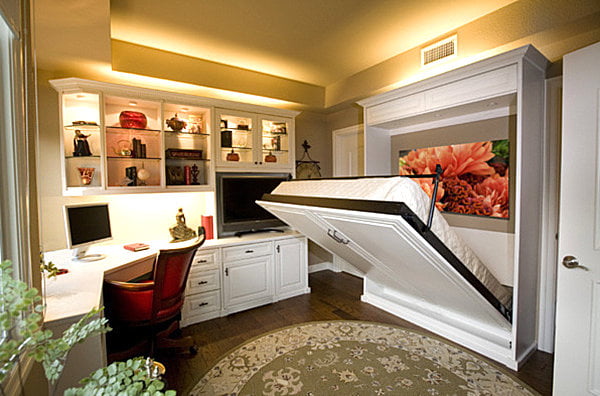 #10 Overlapped Canopy Bed in Airy Bedroom Design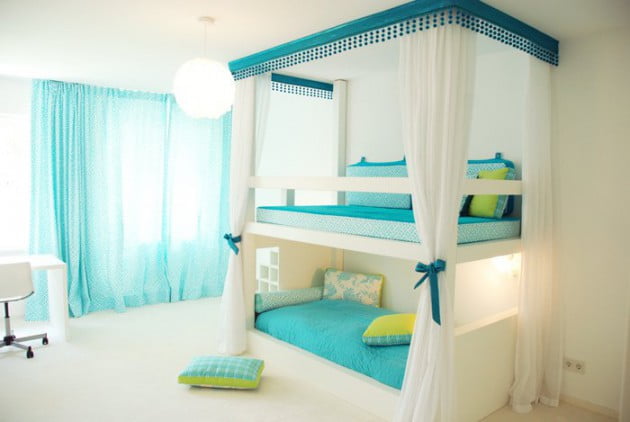 #11 Sofa Dresser and Bed in 2 Square Meters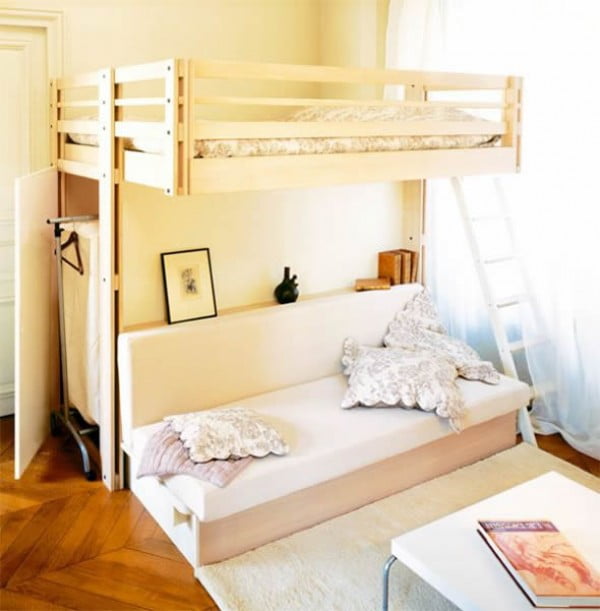 #12 Colorful Pink and Olive Green in White Stark Small Bedroom Design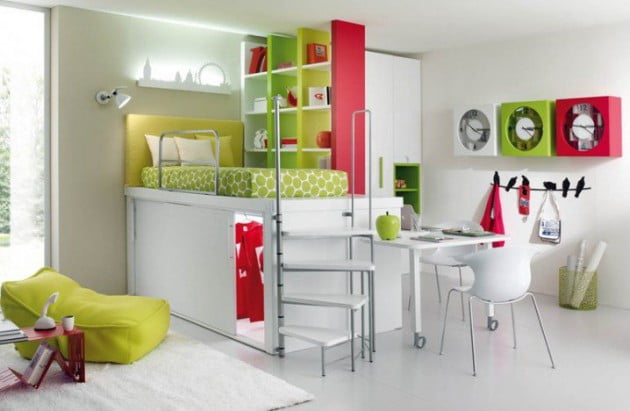 #13 Tiny Movable Items Able to Change The Spatiality of the Bedroom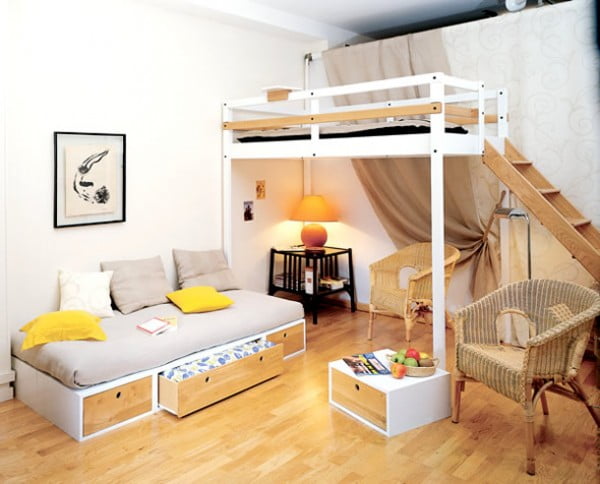 #14 Raised Bedroom and Bookshelf Ensemble  Sheltering a Small Living Room Underneath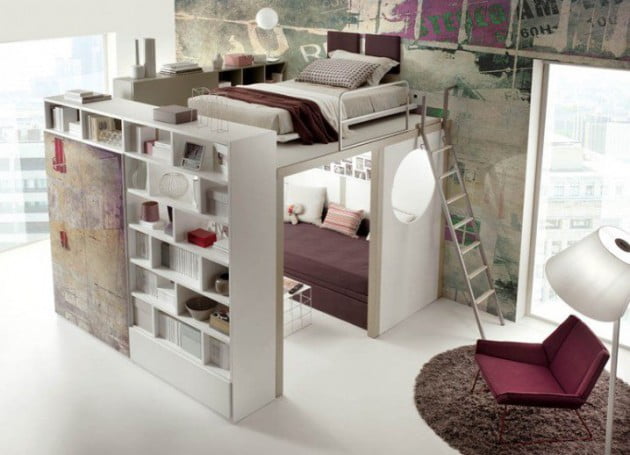 We would love to hear your opinion on the subject in the comment section below; we think smart spaces are cozier and warmer, they describe a more personal intimate space where the individual can really make a change by infusing his own style into the spatiality, what do you think?
Related Articles
12 Ways To Put Your Bedroom Corner Space To Good Use
29 Brilliant Easy to Build DIY Platform Bed
21 Mindbogglingly Beautiful Fairy Tale Bedrooms for Kids
21 Super Small Nightstands Ready to Fit in Petite Bedrooms
37 Simply Spectacular Tree Bed Designs to Pursue
Recycled Pallet Bed Frames – DIY Pallet Collection
15 Creative Small Beds Ideas For Small Spaces
30 Small Bedroom Interior Designs Created to Enlargen Your Space
37 Smart DIY Hanging Bed Tutorials and Ideas to Do
Bedroom Christmas Lights Ideas For A Cozy Atmosphere
32 Dreamy Bedroom Designs For Your Little Princess
100 Inexpensive DIY Headboard Ideas for Your Bedroom Design
47 Stylish Floating Bed Design Ideas
53 Incredible Hanging Beds to Float in Peace
33 Epic Navy Blue Bedroom Design Ideas to Inspire You
6 Best Vacuum Cleaners for Mattress  
Intex vs. SoundAsleep vs. King Koil | Air Mattress Comparison & Buyer's Guide