Brilliant, innovative, smart kitchen utensils have been showcased below. A total of 15 items in different colors, textures and with different purposes that will aid you in your cooking endeavours started in the warmth and comfort of your own shelter. Meant to make you life easier and save you time in both preparation and cooking these 15 items have helped and inspired us, we have found them highly efficient in the shelves of a contemporary kitchen.
Smart Kitchen Utensils
How many fruits do you consume daily? Avocado is from a botanical point of view a large berry that contains a single seed, proportioned to its size. It is consumed mainly because it contains healthy fat, it has a high fiber content and last but not least because it contains valuable vitamins such as B, E and K.
If you consume this fruit daily you already know that peeling it is not the best part of the process. The avocado multi tool showcased below can help you in this endeavour magnificently : it has a slotted scoop for removing avocado flesh from skin, slots in scoop to mash avocados into guacamole, "Teeth" to grip and remove the pit and of course blade for cutting and slicing avocados. You can purchase this item by clicking the title above, we would love to hear you opinion on it.
This items requires no introduction or description. It must simply exist in any contemporary kitchen. Whatever fruits or vegetables you are washing this comes in handy. The smart kitchen utensil comes in different colors allowing you to blend the item in your kitchen`s color scheme seamlessly.
This vintage looking holdster slips onto a standard wide-mouth canning jar and simply acts as an insulating sleeve so you can use it for all of your beverage needs wherever you go. This became our favorite "mug" right here. Whether you take the coffee to your office, a grab to eat or simply a tea in the living room, it works and it looks magnificently at any given time.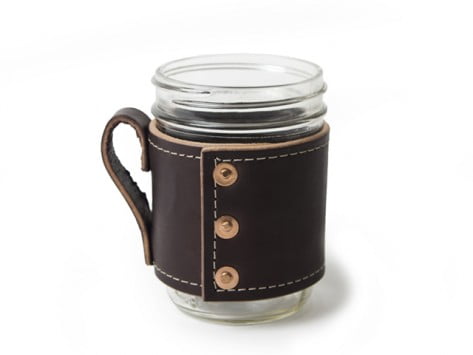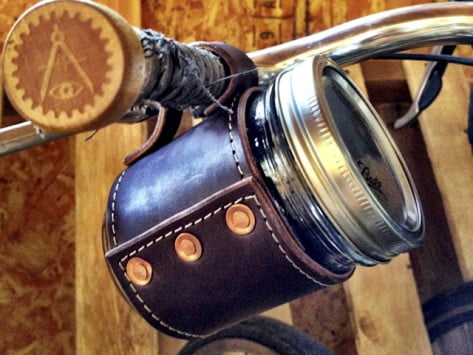 The Food Huggers are not fresh news in contemporary kitchens yet they should be mentioned in every guide. Highly colorful, fresh and extraordinary practical and useful at the same time. The image bellow is extremely graphic and exudes freshness, we think this pack as well should be in every kitchen. Be fresh and stay healthy whilst being responsible with the fruits and vegetables that you eat!
With this item right here you can crush fruits, herbs or spices to add flavor, you can use it to create twists to garnish drinks, you can extract citrus flavors, pours perfect one ounce or half ounce amounts, separates ice from liquid as you pour, open traditional bottle caps as well as wine bottles and many others. You can call it Jack of all trades. Use it wisely.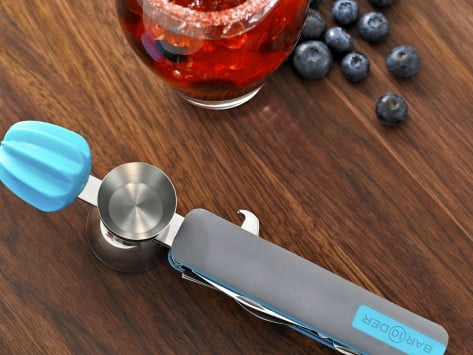 Simple, smart, innovative. The Giro Apple Slicer can aid you in the graphic endeavors that you would start with a cake or fruit salad. It will slice the apple magnificently without cluttering your kitchen with its slim profile and timeless design.
The Chef`n Citrus Juicer has been envisioned for lemons, limes, clementines, tangerines and small oranges being easy to use and press for anyone. It can become your favorite item in the kitchen if you have a healthy diet and you consume fruit salads regularly.
Sushi is not everyone's cup of tee. That we know for sure. Yet for some is the icing on cake reason for which we are featuring this simple and graphic sushi tool. With it you can simply push the components in the shape that you want and speed up the process without sacrificing or ruining the aesthetics.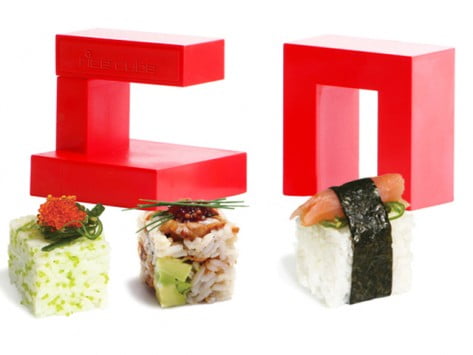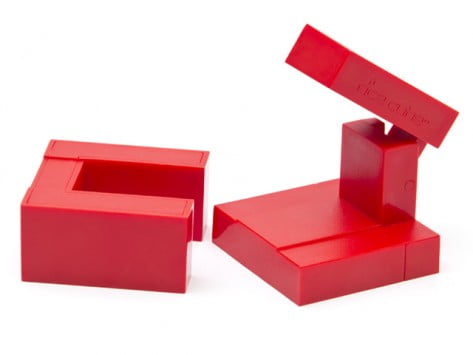 Snapi becomes the extent of your palm in serving food. It can aid you in serving almost any type of food efficiently and fast.
No products found.
The Sinkstation is a smart kitchen utensil concept definitely here to stay. It is way too simple and useful for you to miss. Especially efficient when dealing with vegetables preparations for salads. From the day you use it for the first time you'll realize that how much time you have lost previously in preparation. The sinkstation also comes in different colors to match contrast your contemporary kitchen design.
Treat your wine, your lemonade or your sangria properly ! The Sempli or Vaso Aqua Crystal Decanter is making a graphic statement for your beverages by simply transforming the graphic colored content into a sculptural transparent piece of art on your counter. If you do not own a decanter already, this might be the one to start with.
These are not a must in every contemporary kitchen design but they certainly add color and bring a smile. They are not only shaped in a slim sculptural shape but they are reflecting and taunting shadows and colors in the cocktail as well. These can be also used to help you guests differentiate alcohol cocktails from the alcohol free cocktails or simply mark a guest of interest" Jack is the one with the green cocktail and blue ornament on top." .We find it simple, creative and useful in a contemporary kitchen.
Sansaire is the smart kitchen utensil in the guide. The smartest kitchen utensil in the guide. Sansaire is a powerful home immersion circulator, ETLus safety approved. It will aid you mix the contents of your bowl at a given speed, saving you time and reducing the possibility of sticking on the bowl, therefore saving your drink or food. It is not for everyone but it is a high end utensil that most chefs will want to have if they do not already own an immersion circulator.
#14 Silpoura -1 Clip-on Spout
Silpoura is a magic piece of plastic. 1 Clip on Spout that will save you time on cleaning your kitchen. You will never miss pouring items again. It`s small, easy to clean and attachable to any kind of pan.
Just by looking at the picture below you will realize how much you need this item. If you are a barbecue enthusiast and you entertain, as it is natural, in the evening, you have definitely had this problem with lighting before. Even if you a powerful source of light to aid you, your shadow or the shadow of your friends by the barbecue will still cause your problems. We use this already in team building hangouts which end with a barbecue. We are sure you will find it very useful as well.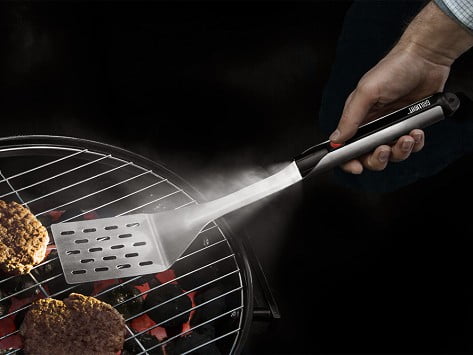 What do you think of the collection showcased above? We highly appreciate creative and smart kitchen utensils, they help us save time and work far more efficiently long term. We would love to hear which is your favorite item in the list and what else do you use in your smart contemporary kitchen today.