Somewhere over the most treetops, between the clouds we find an extraordinary Cliff View Luxurious Modern Home dominates other modern mansions like no other. This particular dream home sits on one of the most special hills in the world, taking advantage of breathtaking views while remaining completely isolated from the surroundings at that height. This architecture masterpiece has been materialized trough years of visionary excellence, devotion and patience, today taking advantage of one of the most cinematic views of the entire Downtown Los Angeles, Catalina and the California Coastline.It`s already considered a real estate gem trough the world, being designed by Michael Palumbo, guided by Richard Papalian.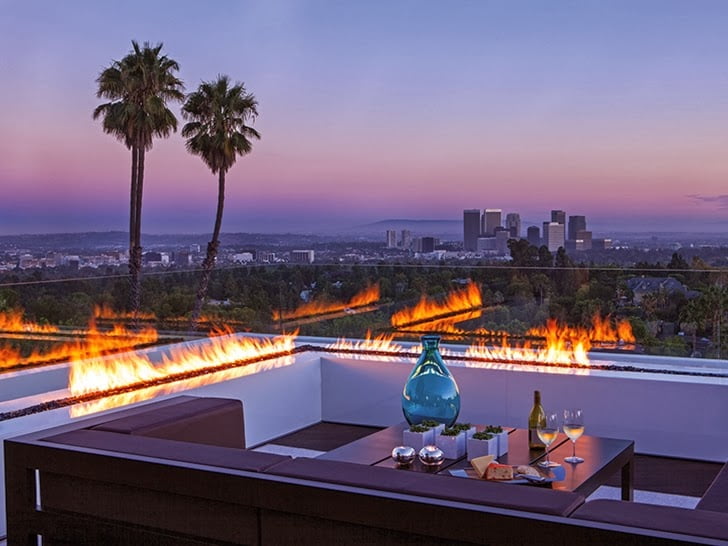 The interior design has no boundaries between rooms or interior exterior areas, everything is marvelous, why should anything be hidden?
The owner and the designer have shared deep appreciation for this site from the very beginning, this fact making possible the creation of such a mansion. From the very beginning the one-of-a-kind dream home has been thought as a highly contemporary contrast between sophistication and simplicity trough various dramatic changes in rhythm and volume. The interior adopted a  "white chocolate, dark chocolate" theme overall as color palette while focusing on extraordinary relation with the exterior and the surroundings, the most imported materials in the interior are the Hera Limestone from the Sinai Peninsula, Super Thassos Floor Tiles, Beautiful Wenge Wood and the finest German Made Schucco Windows along with custom Engineered Renlita Doors.
The team behind the thought process has been completed by world renowned architect Marc Whipple, individual that managed to create sculptural spaces using the transitional spaces, giving them aesthetic values along with the common functional ones. The master bedroom has the third floor all to itself featuring mind blowing 60'' glass fireplace, an Italian cabinetry, a jaw-dropping master bath/spa and a private outdoor deck featuring a 6-person hot tub and some of the best views in Los Angeles.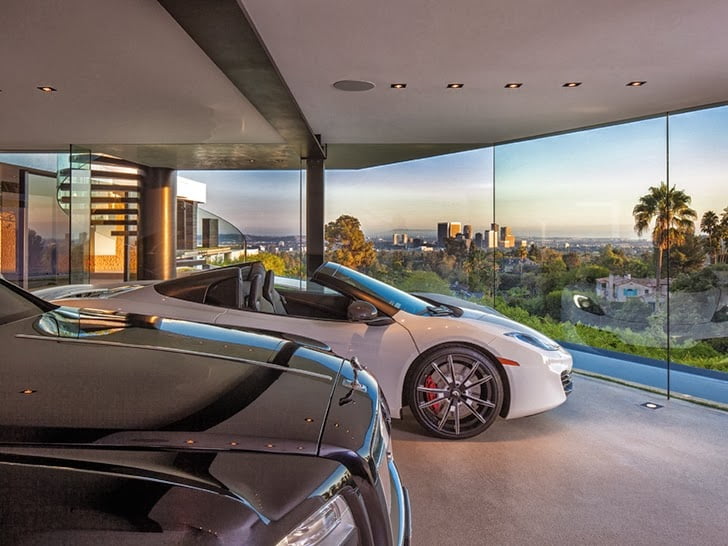 Needless to say that this homes has a separate guesthouse which can be accessed trough a glass enclosed spiral staircase,  guesthouse that has everything from surround sound to gym with bar.
Modern mansions usually have everything but this particular dream mansion, literally has anything that anyone ever dreamed off, features high end musts as home theater with leather seating for 11 people; Crestron Home Automation System controlled from anywhere in the house; 6 separate zones for heating and air conditioning; Exquisite library/office with Italian cabinetry and attached bathroom/steam shower; and a professional PGA.