Every present evokes emotion in the experience of gifting and in the thought process alike. No true gift comes from an instinct buy, no gift functions properly without the element of surprise, without joy and emotion involved. Christmas builds on this magical feeling and encourages one to share smiles, joy and gifts in a fairy-tale like setting that transforms the whole. 111 World`s Most Loved Last Minute Christmas Gift Ideas have been curated with the help of the DIY communities on Pinterest, we have selected the most loved, pinned and commented Christmas gifts that one would like to receive.
To share is something unique and one ought to pay attention to the process as undermining it may lead to value loss and superficiality. We invite you to cast a glance over the gallery below and leave your valuable feedback in the comment section.
Most Loved Last Minute Christmas Gift Ideas
1. nestle gifts in a cup
A Starbucks coffee mug is desirable and practical at the same time where the contents can be thoughtful, personal items in a small form factor.
via So Much to Dew
One sharpie, one mug, endless possibilities, search the world wide web for inspiration and surprise one happy individual !
via Good and Messy
3. create cozy slippers gift packs
In a gift coziness plays a big part and during Christmas nothing can be too cozy. Use fluffy items as items carriers, it will change the whole gift.
via Bath and Body Works
4. construct the ultimate pineapple gift
A redefined pineapple can make a difference, good champagne and good chocolate are a staggering combo, one pineapple that many would like to receive.
via Imgur
5. create adorable gifts in a tin
Tin cans create a vibrant, personal atmosphere, use customized tags and dress the baskets up and the custom contents will truly shine.
via The DIY Mommy

Deliver finances in a sweet container.
via How Does She
A tag can make or break a gift and numerous extraordinary printables can be found online, spend time doing the research, surprise and amaze.
via Bunny Peculiar
8. invite REINDEER to the table
Simple and efficient, a good beer is always welcome.
9. use glass mason jars to nestle little gifts

Use real themes or colors to match the contents.
10. create unforgettable memories with diy photo coasters
A personal thoughtful gift that will never be forgotten.
via The Frugal Girls
11. build a CHRISTMAS morning coffee basket
For a coffee lover a dedicated gift goes a long way, put thought into it.
via A Night Owl Blog
12.  gift a framed personalized SCRABBLE message

13. craft an epic 15$ chalkboard tray
A simple inexpensive gift with a glamorous look, it needs to be served with tasting dishes and champagne.
via Shanty 2 Chic
14. gift christmas tree and porch decoration
Decor pieces are always a safe bet as long as you know the receiver`s whereabouts in design.
via Dimples and Tingles
15. take tool box and fill it with jelly
Jelly and color, a sweet Christmas gift for adults and children alike.
Source Unknown
16. find the right stocking stuffers for men
via The Cottage Market
17. build a diy picture with monogram
via Shanty 2 Chic
18. Create a minibar in a jar

Source Unknown
20. use color to sew the perfect gift basket
21. Gift Ice-cream Sundae in a BOX
A really sweet gift that indirectly promotes social interaction, family and friend time spent together.
via Smashed Peas and Carrots
22. use a mason jar to build christmas on simple gifts
Inexpensive containers can bring jolliness to the table, set the mood on mason jars.
via Debbie Doos
23. create a night before christmas box
via Oh My Creative
24. build sweet sleights
Present the gift right and change one`s perspective, these sleights will be nothing but pure joy in the eyes of a child or parent.
via Ellyn`s Place
25. All is calm and bright diy sign
Wall art with a whimsical vibe can be spot on, start the project today.
via etsy.com
26. get creative with gift wrapping
Source Unknown
27. create super epic teen baskets
Colorful items, movies, sweets, gift a night of festive entertaining, one activity, gift happiness and experience rather than valuable goods.
via Blupla
28. colorful make life grand signs
The memory lane can surface simply extraordinary gifts that one could simply not overlook. Grandparents and parents in particular will appreciate these.
via wherethesmileshavebeen.com
29. gift sweet joy with Homemade Salted Caramel

A Christmas homemade fresh sweet snack with the right packaging is bullet proof.
30. gift jewelry in an unique manner
Reinvent packaging and serve the extraordinary.
via Curly Birds
31. build a colorful baby rocker at home
Immense possibilities offered by one item, experience joy with your little one.
via Rambling From The Suburbs
32. make colorful lego glycerin soaps
via Crafty C0rn3r
33.  diy goldfish in a bag gift
via Soap Deli News
34. build car in jar globe
via It All Started With Paint
35. build Lego Mini Figurine Crayons
Refresh a memory with every drawing. These can also be used to populate your lego enthusiast architecture sets creatively and colorfully, what do you think?
via Crafty C0rn3r
36. gift a sweet flour bouquet
via Voyages of Creative Variety
37. childhood refreshed with a diy slingshot
Regardless of age the slingshot hits the soft-spot of childhood or defines it altogether for little ones.
38. Spread joy with GINGERBREAD playdough
Deliver simple delights in a different form.
39. have fun with lego gummy candy
via Crafty C0rn3r
40. SWEETEN`up with hot chocolate gift baskets
via Consumer Crafts
41. craft Wee Mouse tin Houses

An adorable gift for children, one to take care of and nurture.
via etsy.com
42. diy chalkboard mug

Universal gift that can be customized to a great extent through white or colored chalk.
via Wit and Wistle
43. Make Tea cup candles
via Little House Living
44. create the perfect winter mix
45. make family KEY-CHAINS
via Dodo Burd
46. sew little lamb pillows
Little ones will love the mini lambs yet any animal figure can shine in their eyes.
via Purl Soho
47. make a modern BEANBAG Pouf
48. build a candy topiary
A Christmas tree that will surely be taken care of in January.
via Look What I Did
49. gift cake in a jar
via The Paper Mama
50. craft a cool nuts and bolt chess set
Inexpensive DIY gift for a Chess-amateur or newbie, spread this wonderful strategic game in the world that seems to extinct it.
via Makezine
51. construct and gift a travel art kit
Artistic endeavors have no geographic coordinates, share and spread them wherever you go.
via Elizabeth Karthchner
52.  DIY Reindeer Hot Cocoa Cones

53. build a sweet christmas tree
via Good Home Design
via Our Best Bites
via Happy Clippings
57. gift diy BEEsWAX candles
One of the most sensible and thoughtful diy gifts that you can realize are homemade beeswax candles, these are rare and spectacular yet doable in terms of pricing.
via Oh Happy Day
58. have fun with vintage chocolate dipping spoons
One unique spoon of joy and sweetness.
59. personalize gift candles with color
via The Frugal Female
60. craft a RUDOLF Lip Balm christmas gift
The appealing nose includes the eos Smooth Lip Balm Sphere that has been nestled into a free Rudolf Printable with a craft knife.
61. create cupcake onesies
A surprise in a small, playful shape.
via Chica Circle
62. prepare a basket for festive ENTERTAINING
via Megan Shipton
63. create an amazing emergency SWEET box
Simple, highly graphic and thoughtful for a sweet's lover.
64. Fold a desirable money tree
via WikiHow
65. gift your family a heirloom with memory
via Two Miracles

via Etsy
67. Build a custom drink disposer
A man cave would do these items justice.
via Pics by Chicks Photography
68. jolly wine glasses are an option
69. make something simple sparkle
70. prepare a bouquet of snacks
71. prepare the ultimate cupcake set

via Bake It Pretty
72. inexpensive diy photo pendants
Timeless memories in a graphic form factor, a portable memory for parents and grandparents.
via Sarah Saving
73. build thrilling photo bookmarks
via Redfly Creations
74. create adorable rope vases
Tin cans and mason jars can be used to create the vases with little to no costs, make sure that flowers or plants come along when they are to be gifted.
75. homemade BATH-BOMBS
76.  sew a jolly vintage camera strap
A vintage spectacular gift for a Photographer. Find the right pattern or texture and put its uniqueness and rhythm to good use.
via The House that Lars Built
77. DIY Scrabble Coasters
via The Gourmet Gab
78. DIY CASSEROLE dish
via HP
79. Spectacular Photo Collage Monogram
Wall art with memory at a low cost.
via House on The Way
80. Simple Pull Out Photo Album
Source Unknown
81. vibrant LEMON-HEAD vodka COCKTAIL

A refreshing gift, pay attention to scale.
82. TRULY celebrate with a LIQUEUR basket
Anniversaries and Holidays can put this bouquet to good use, choose the right liqueur for the occasion and enjoy it with family and friends.
Discovered via Pinterest
83. prepare colorful sugar mint scrubs
Custom name tags and color deserve attention.
via Say Yes
84. use gold Gilded boxes for a luxurious vibe
via You Are My Fave
85. shape money into something meaningful
Photography might be the path that your little loved one seems to be interested in, support his dream financially and encourage him through all possible means.
via A Cup of Jo
86. create a mommy SURVIVAL gear kit
Survival kits can be tailored for any friend or family friend yet mommies could use these the most.
via Classy Clutter
87. gift a lip balm diy pocket
88. customize inexpensive bracelets
via Tony Autkina
89. build herringbone metal and cloth bracelet
via Wholly Kao
90. glitter up a cup
Revamp the ordinary with glitter, make it shine.
via The Fitnessista
91.  refresh with a homemade body butter
92. homemade coffee beams soap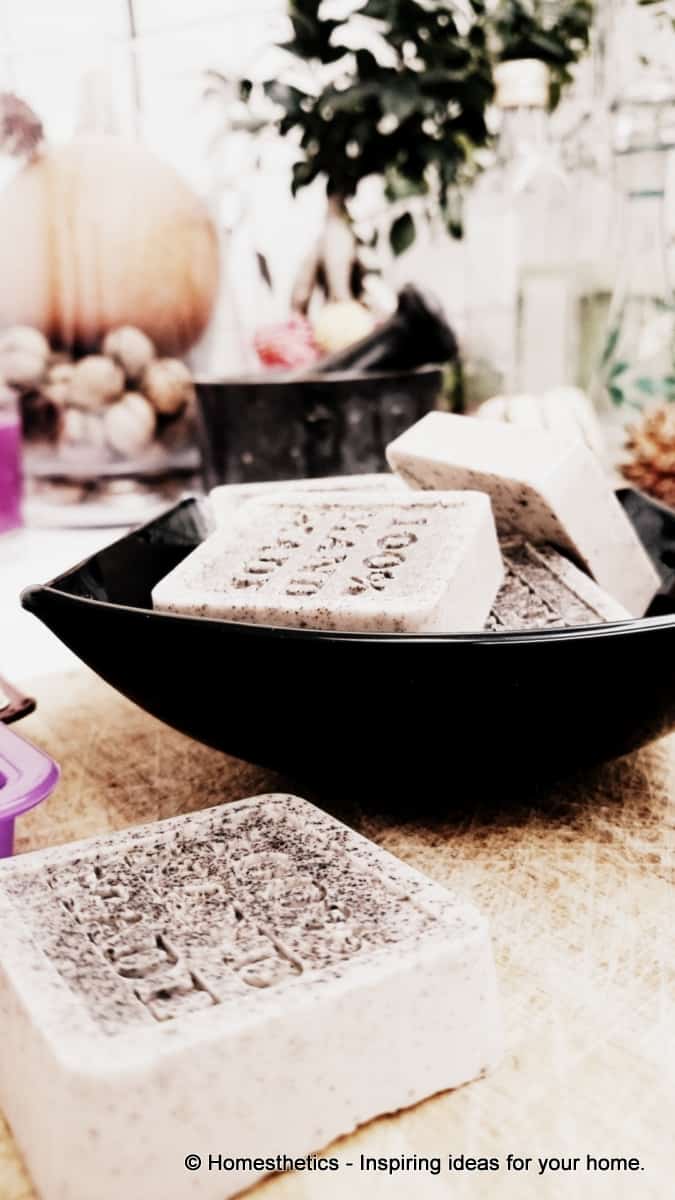 A handmade product is like no other. Go the extra mile.
via Homesthetics
93. spectacular DIY Mason Jar candle

via Everyday Family
94. prepare homemade extracts for Christmas
Refreshing and soothing at the same time.
via Akshayapaatram
95. reindeer cloth nestling bath goodies
96. colorful RECIPE ring gift idea
Secrets ought to be shared only with those who are worthy.
via Lil`luna
97. create one secret stash box
via Vivid Please
98. send lovely hugs via mail
A distant relative would enjoy the thought.
via Paging Supermom
99. create the ultimate dollar gift wrap
All kinds of joy in a graphic, merry shape.
via Simply J Studio
100. diy christmas towels
via My Blessed Life
101. fast diy christmas tree sweets
via Qbees Quest
102. tune up a red whisker
via Views from the Ville
103. craft beautiful decor all the way
via Blue Eyed Blessings
104.  prepare special gifts for furry friends
via Pretty Fluffy
105. DIY Sewing Kit in a Jar
106. Nestle Goodies in DIY GIFT Burlap Sacks
107. DIY Lace Cement Votive Candle Holders
Delicacy and boldness going head to head in a sensible diy craft.
via Say Yes
108.  custom planter box with aromatic plants
Practical, graphic, alive gift, one to cherish, promote and encourage.
via DIY Network
109. sew sculptural floor cushions
Comfortable for all parties.
via bhg.com
110. gift a vintage frame jewelry organizer
via Mona Luna
111. gift a terrarium kit
via Wit and Whistle 
The simple gifts may not come as a big surprise to DIY enthusiasts but nonetheless, they`re personal, efficient and different. No gift comes without joy and emotion nor does the gifting process. How do you see this experience? We would love to hear from you in the comment section below.
Related Articles
14 Best Christmas Copper & Rose Gold-Finish Decorations
14 Awe-Inspiring Ceramic Christmas Decorations
16 Best Christmas Glass Ornaments [Bauble & Icicles]
19 Christmas Tree Paper Decorations for Delicate Look
12 Best Christmas Glass Tree Toppers for a Jolly Xmas
14 Best Star Christmas Decorations for a Shiny Christmas
14 Best Christmas Tree Lights to Consider This Year
Learn How to Store Icicle Lights After Christmas
Start The DIY Christmas Gifts Process Early
19 of the Best Candle Gifts Sets & Baskets for Epic Presents | Candles Gift Guide 101
76 Best Lego Gifts & Best Lego Sets for Lego Lovers
14 of the Best Gifts for Sculptors  | Gift Guide
32 Best Gifts for Marvel Fans of the Realm | Gift Guide
29 Best Gifts for Interior Designers and Creatives Everywhere | Gift Guide
45 of the Best Gifts for Architects | Gift Guide 
17 Burlap Ribbon & Wreath Options